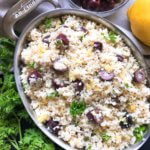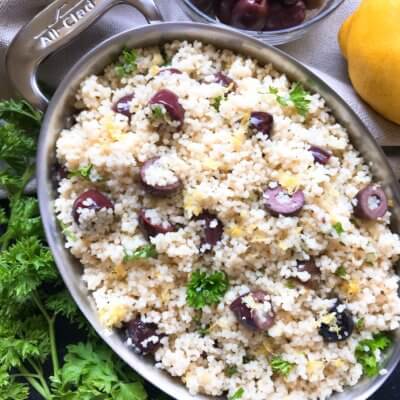 Print Recipe
Vegan Mediterranean Lemon Olive Couscous
Ready in just 10 minutes, a fresh and light side dish served either warm or cold.
Bring the 1 1/2 cups water to a boil in a small saucepan.

When boiling, remove from heat. Add the couscous and cover. Let sit until the water is absorbed, approximately 5 minutes.

Zest one lemon and add the zest to the couscous. Add the juice of 2 lemons and the remaining ingredients to the couscous.

Stir to combine. Serve warm or cold. Adjust seasoning as desired with more of any ingredient.