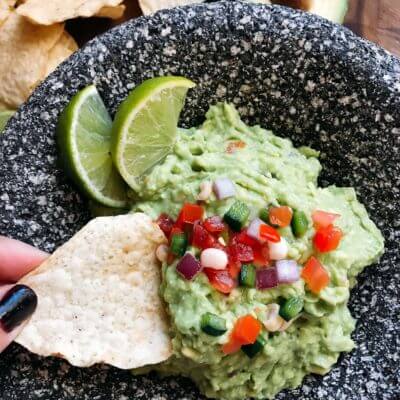 I am a sucker for some good guacamole.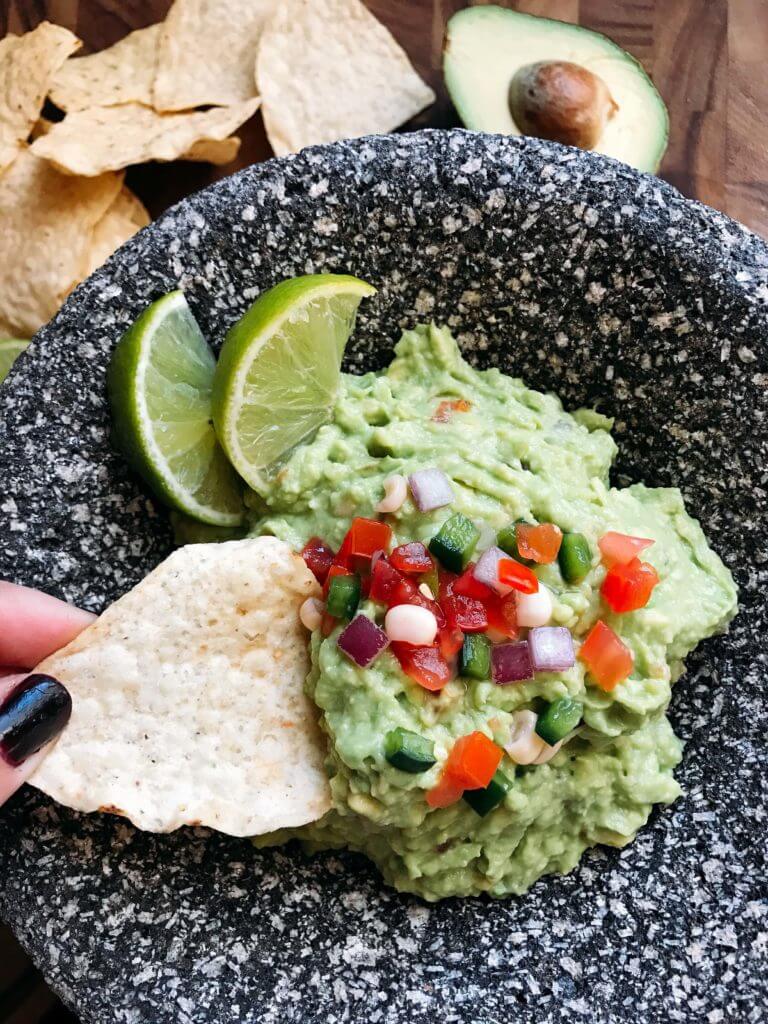 I have not always been an avocado or guacamole fan, but this Better than Chipotle Guacamole has become a staple in our house, both as an appetizer as well as with Mexican food.  A lot of people I know that do not like avocados or guacamole have a problem with the texture.  Leaving some avocados chunky and adding the mix-ins of tomato, onion, etc. are a great way to try and change their mind!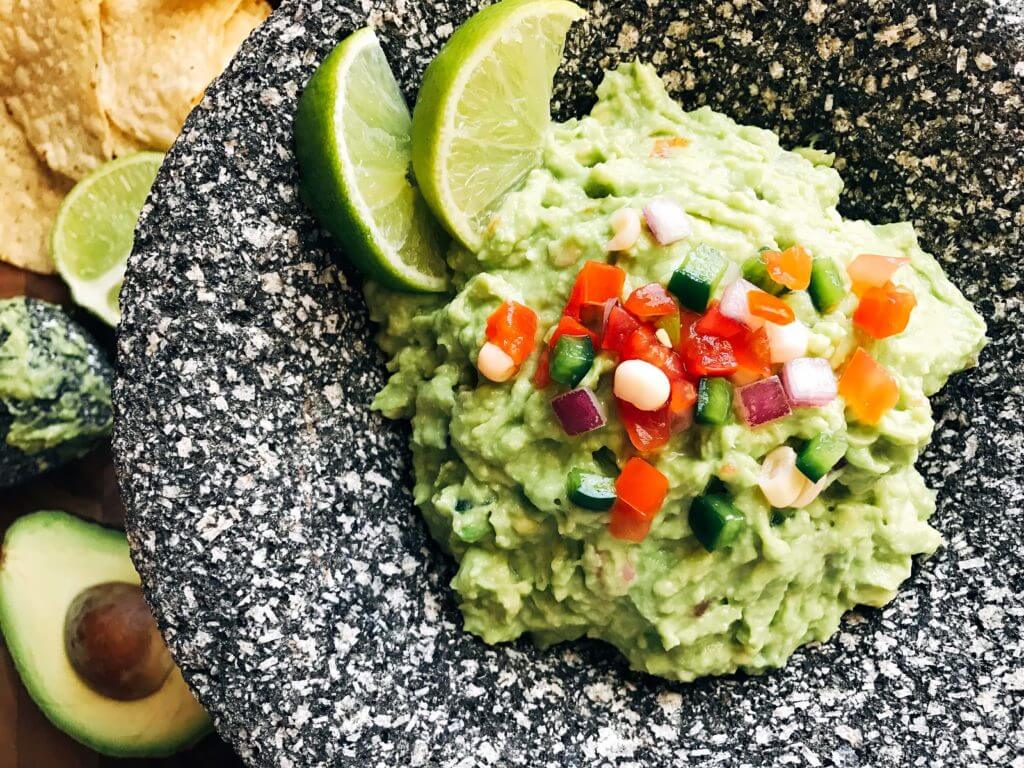 Chipotle, the restaurant, is known for having some great guacamole.  And I do love theirs as well, however I am partial to my own because I have some added veggies in there for some crunch, texture, and flavor.  I keep it fresh and light by only using fresh ingredients, not crowding them with too many add-ins, and letting the flavors shine.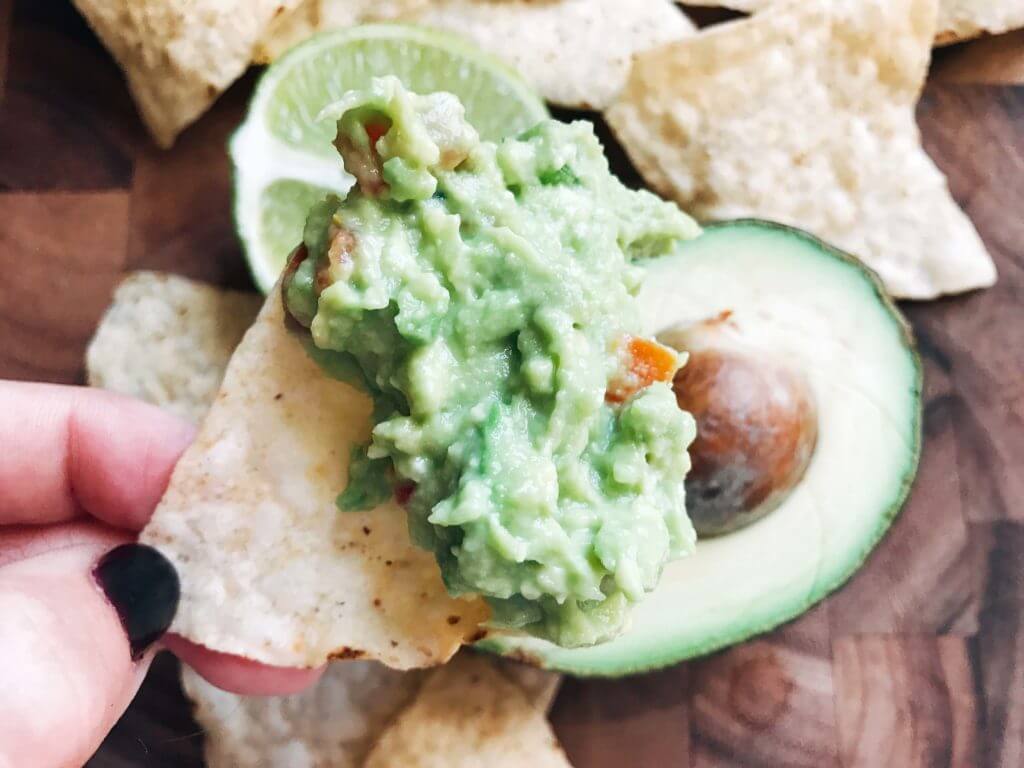 It makes me sad when people do not like cilantro 🙁 But did you know that it is actually a biological thing where some people think it tastes like soap? So interesting!  And I am so glad that I do not have that problem!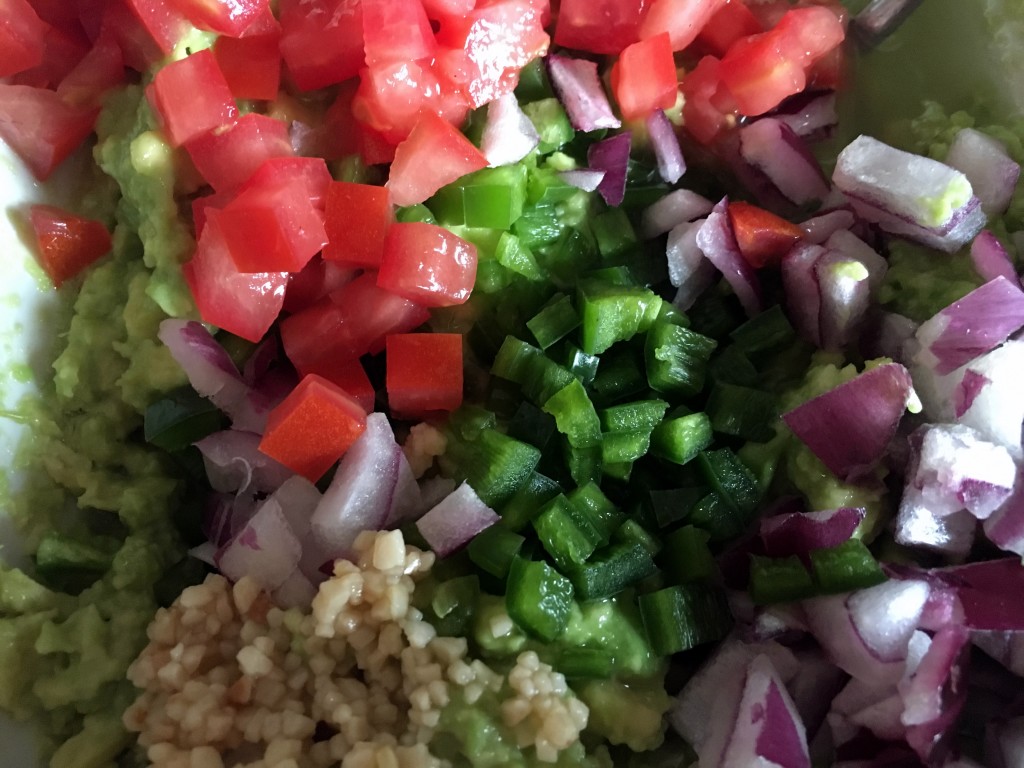 I love to serve up the Better than Chipotle Guacamole in a molcajete, this stone bowl with feet that you see in the pictures.  It adds some festive flair and is a great show piece.  You can find a similar one here but I am also in love with this one that looks like a pig!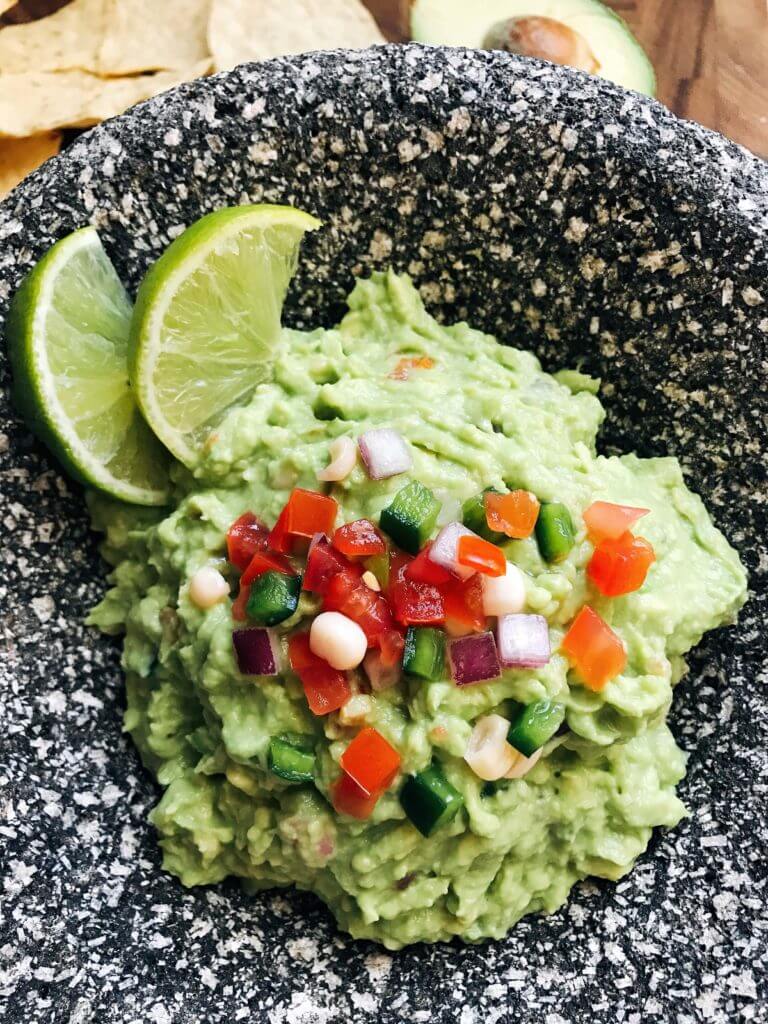 Finding the perfect avocados can be difficult.  I feel like I am playing an avocado roulette at the store!  My trick is to find ones that are oblong and pear shaped instead of ones that are more round (rounder avocados mean they could have larger pits, hence forcing it to look round).  And I also try to find ones that are pretty firm but just barely squish under the pressure of your finger.  If they squish too easily, most likely they are already over ripe.  Definitely won the avocado roulette this go around!  Check out that perfect avocado!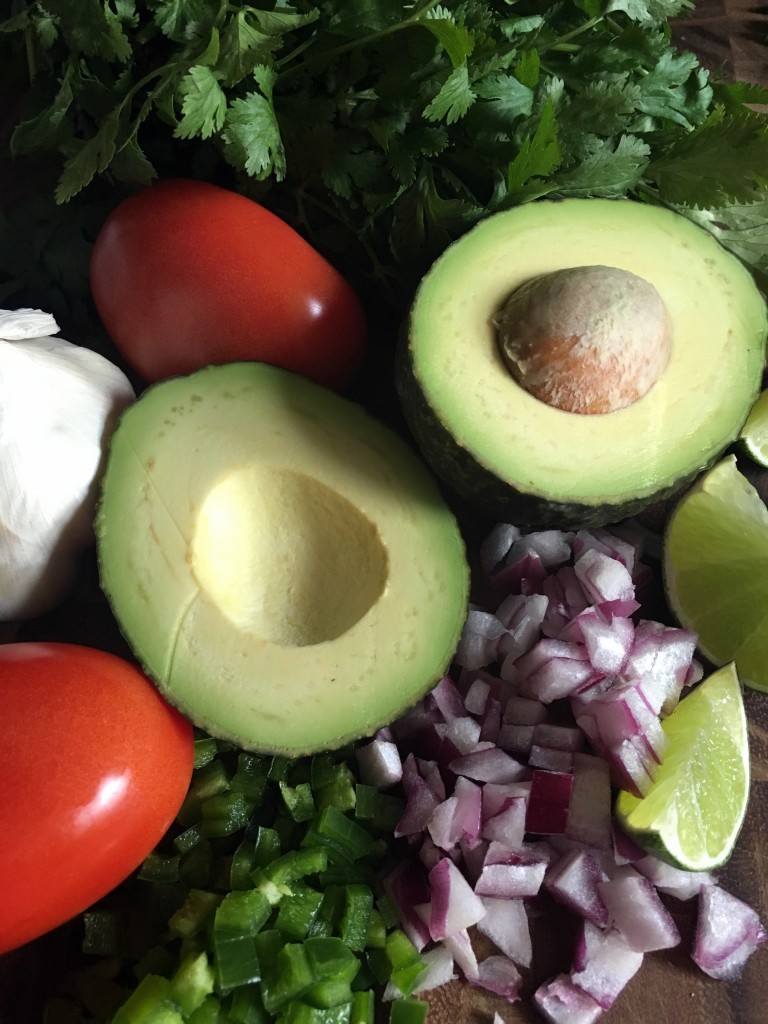 Lime is definitely a key to this guacamole being so good, so don't shy away from it!  It gives the avocados a perfect tang and also helps keep it from turning brown.  What type of mix-ins do you like to add to your guac?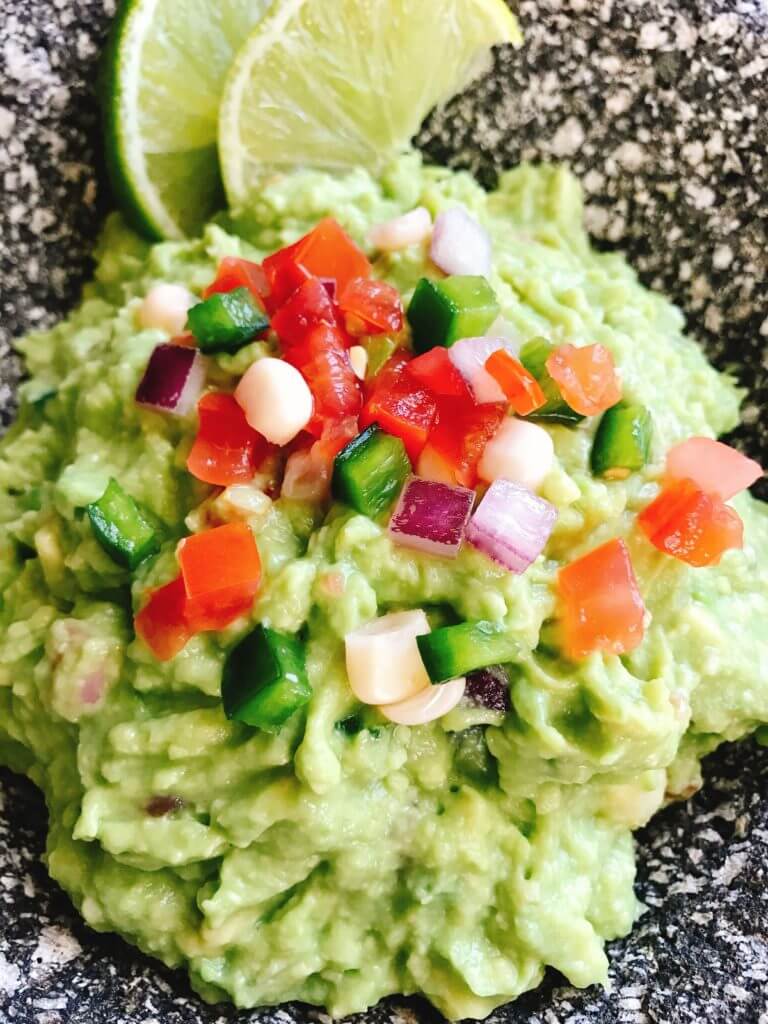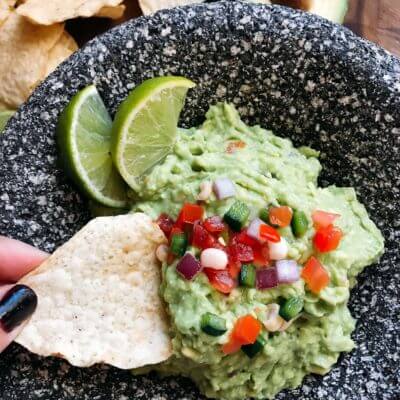 Instructions
Scoop avocado flesh into a small bowl. Mash with a fork until you reach your desired consistency.

Drizzle with olive oil. Add tomato, red onion, jalapeno, garlic, lime juice, cilantro, and salt. Stir to combine.

Cover the guacamole with saran wrap by pressing the plastic directly against the guacamole, all the way to the edges. You want to keep the air away from the avocado so that it does not turn brown.

Refrigerate for at least two hours for the flavors to meld and for the dip to chill. Adjust seasoning as needed.
By