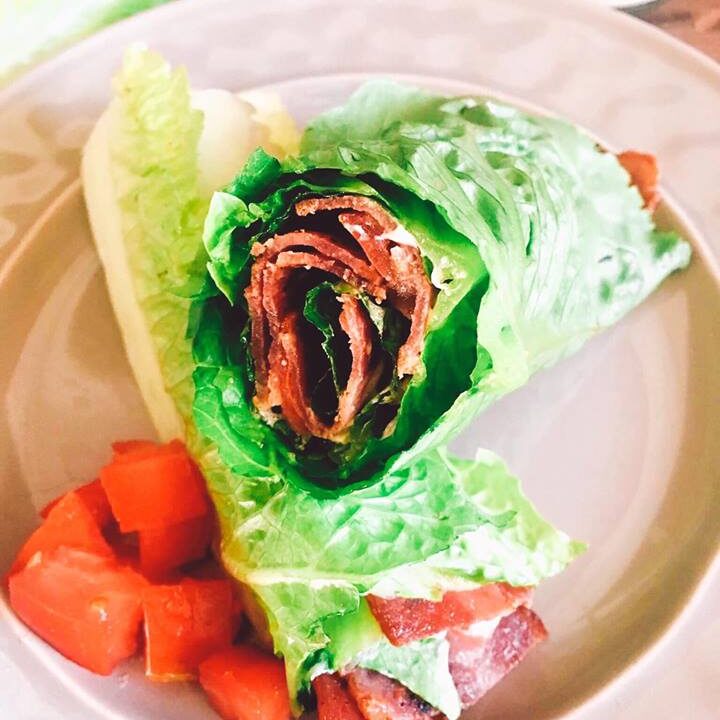 These BLT Caesar Wraps are easy to make and cut out the carbs in bread for a healthy alternative to a classic sandwich!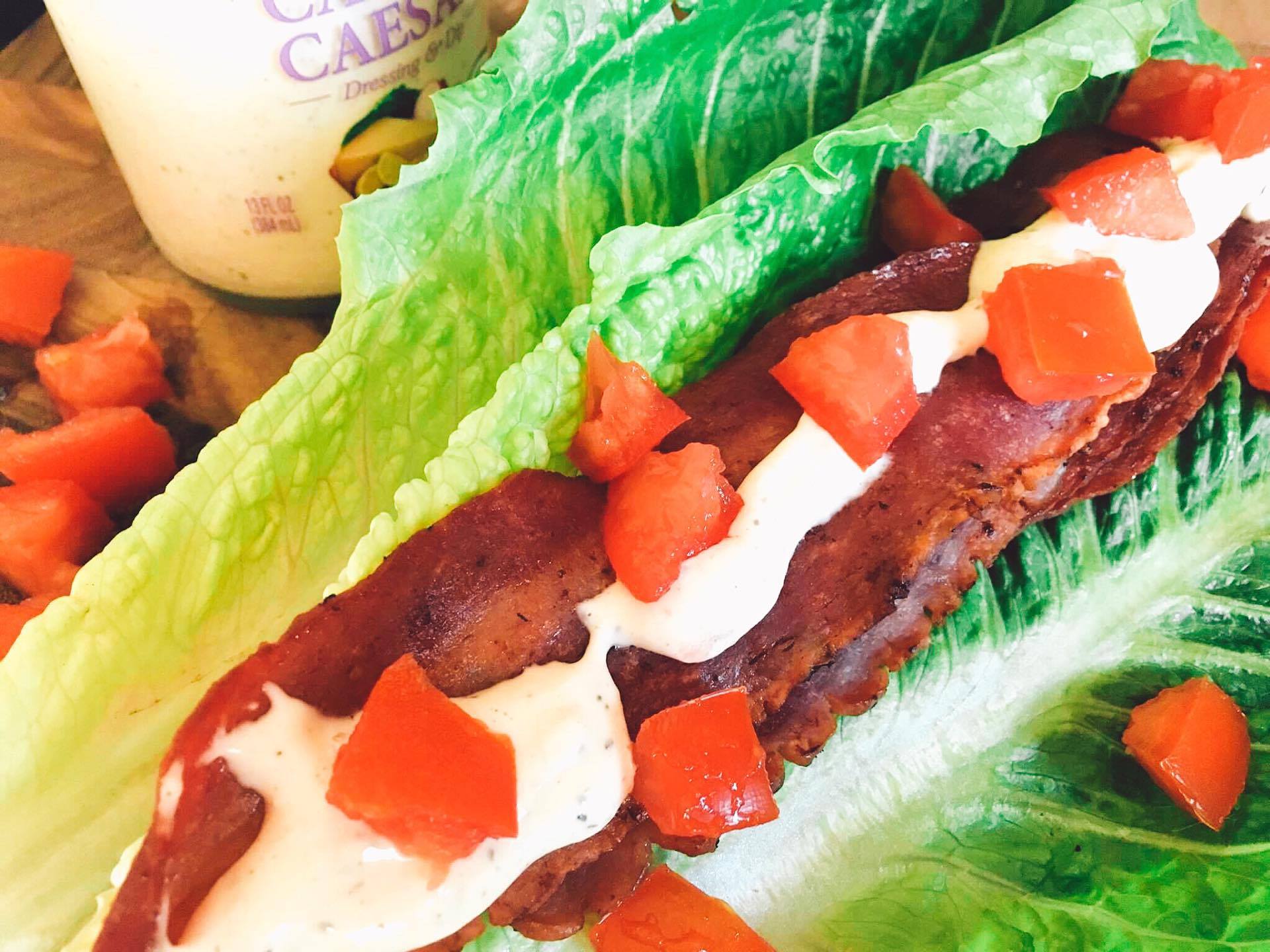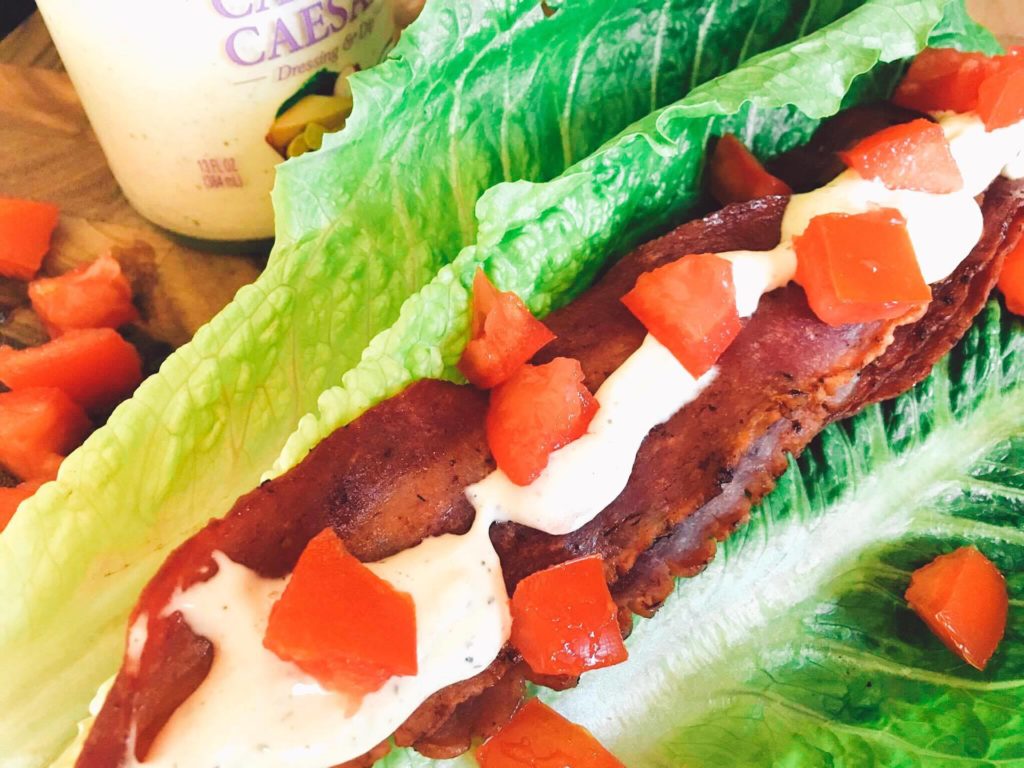 These BLT wraps are so easy to make and a great way to have a healthy lunch or snack.  They are the best in the summer when produce is at its peak but you can definitely still make a tasty one year round.
My favorite condiment to use for these is Caesar but you can use anything else that you prefer.  I used Caesar one day when I did not want to use mayo and was pleasantly surprised! Do you have any atypical condiments that you like to use in your sandwiches or wraps?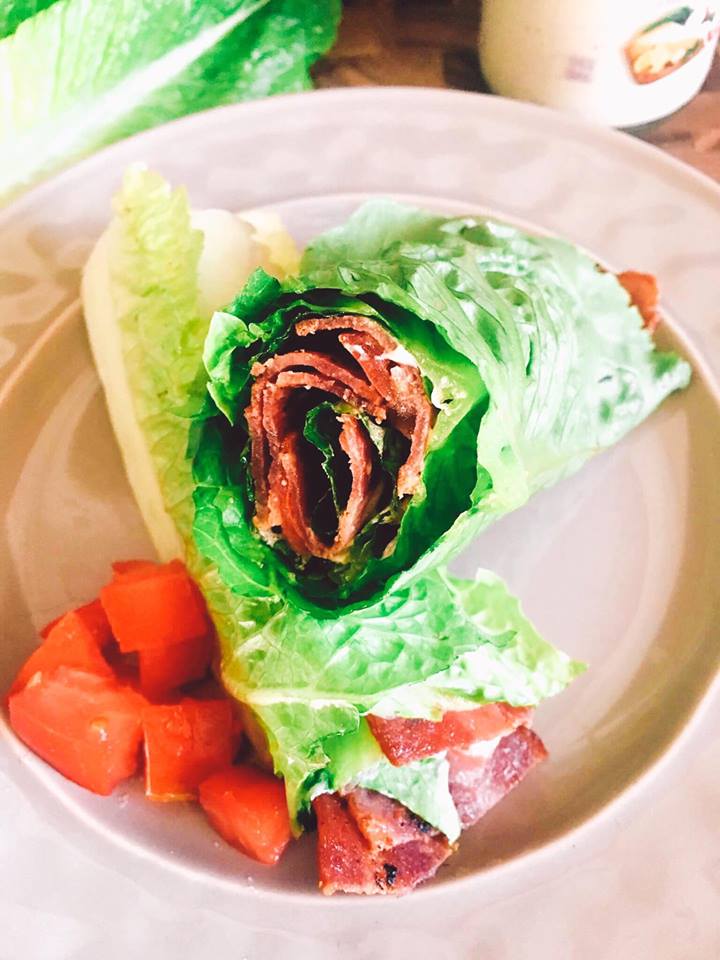 The hubby also likes to use these same ingredients on a traditional sandwich.  The Caesar gives it a great tang!  Personally, I am not a big pork fan of any kind (I know, I know!) so I prefer turkey bacon.  You can also add other veggies like sprouts, avocado, or onions.
The BLT Caesar Wraps do hold up very well, so you can assemble them for lunch in the morning.  The lettuce does a good job of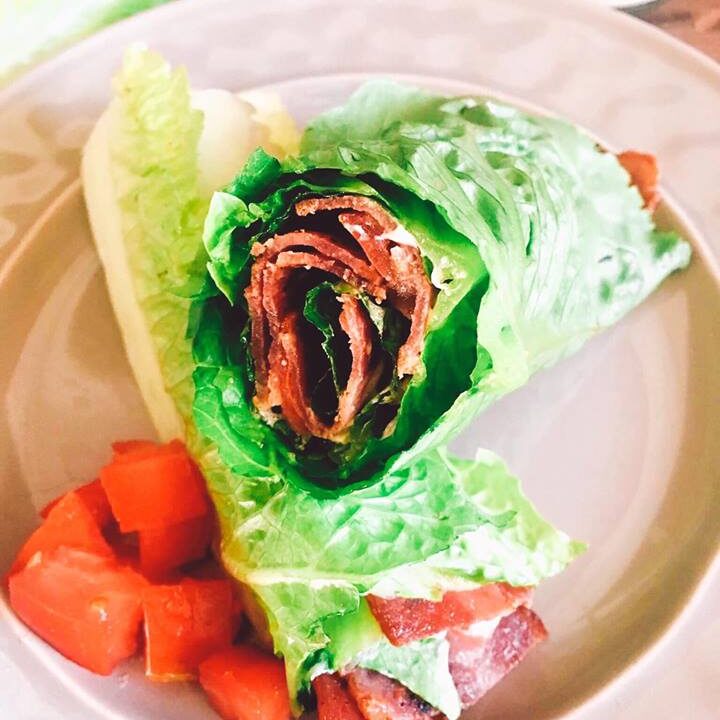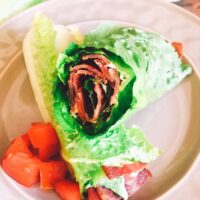 Instructions
Cook bacon as per package directions and to your liking. Let cool on paper towels to absorb extra moisture.

Dice tomatoes while bacon is cooking.

To assemble, lay out three of the larger lettuce leaves, overlapping each halfway on the previous.

Spread 1 1/2 Tbsp of Caesar dressing on the top leaf down the middle.

Lay approximately four pieces of bacon vertically on the top leaf, staggering them so that they reach to the ends.

Add chopped tomatoes across the top.

Starting with the top leaf, roll the lettuce, picking up each additional leaf as you go.

Slice wrap in half and secure with toothpicks if you wish.
Notes
You can also use ranch or any of your other favorite dressings.
Nutrition
Calories:

612

kcal

|

Carbohydrates:

8

g

|

Protein:

17

g

|

Fat:

57

g

|

Saturated Fat:

17

g

|

Cholesterol:

82

mg

|

Sodium:

1012

mg

|

Potassium:

679

mg

|

Fiber:

4

g

|

Sugar:

3

g

|

Vitamin A:

13930

IU

|

Vitamin C:

11

mg

|

Calcium:

71

mg

|

Iron:

2

mg

By