The bourbon will cook of most of the alcohol in the cooking process, but you can always skip it altogether.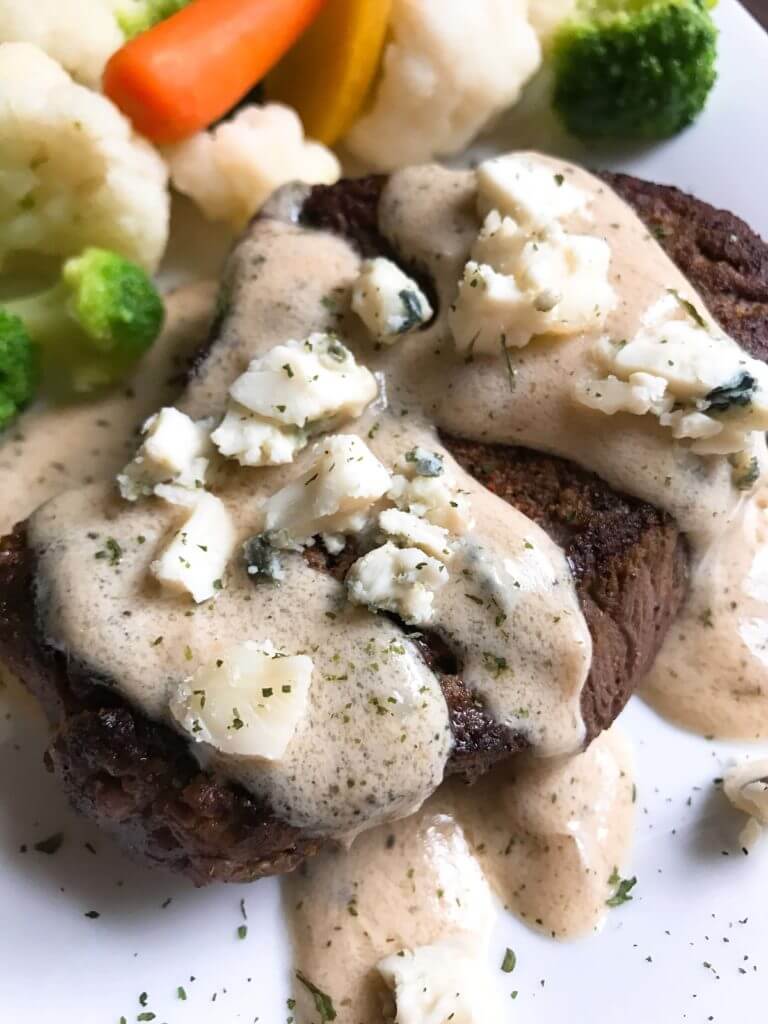 Sauces have a magical way of elevating dishes, such as this Bourbon Blue Cheese Sauce!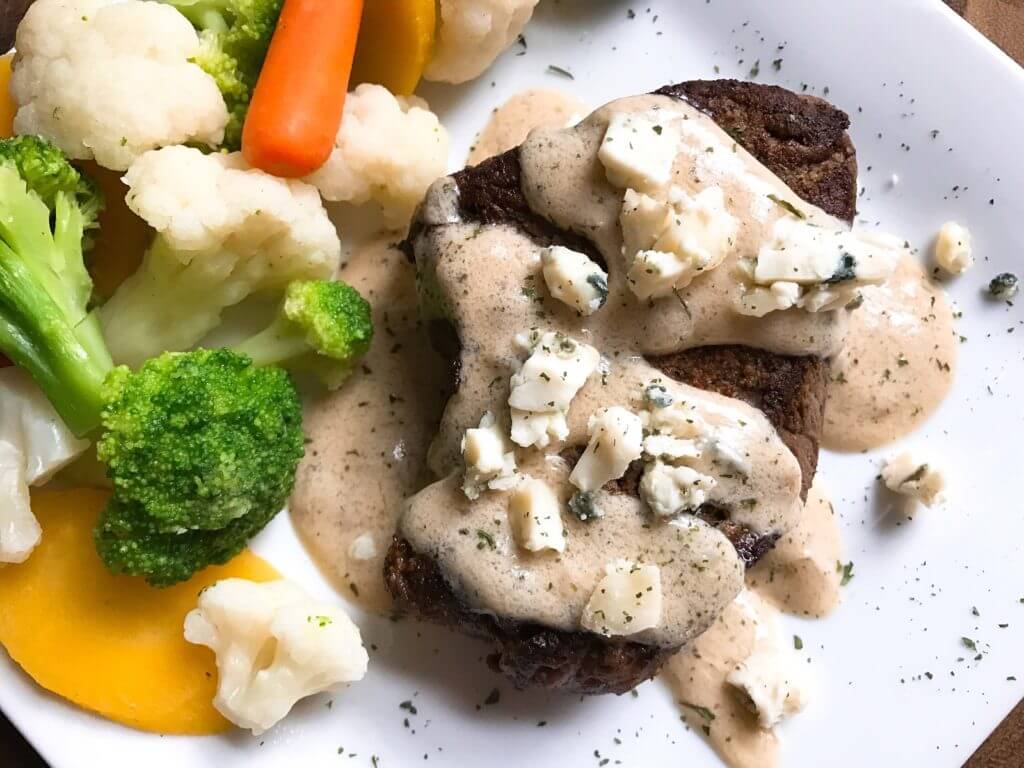 This sauce is fantastic because it is so versatile!  It started off as a steak sauce for us, but I quickly learned it tastes great on just about anything.  This Bourbon Blue Cheese Sauce is the base of my Bacon and Bourbon Blue Cheese Potato Skins.  You can also try it on chicken, veggies, fries, and more!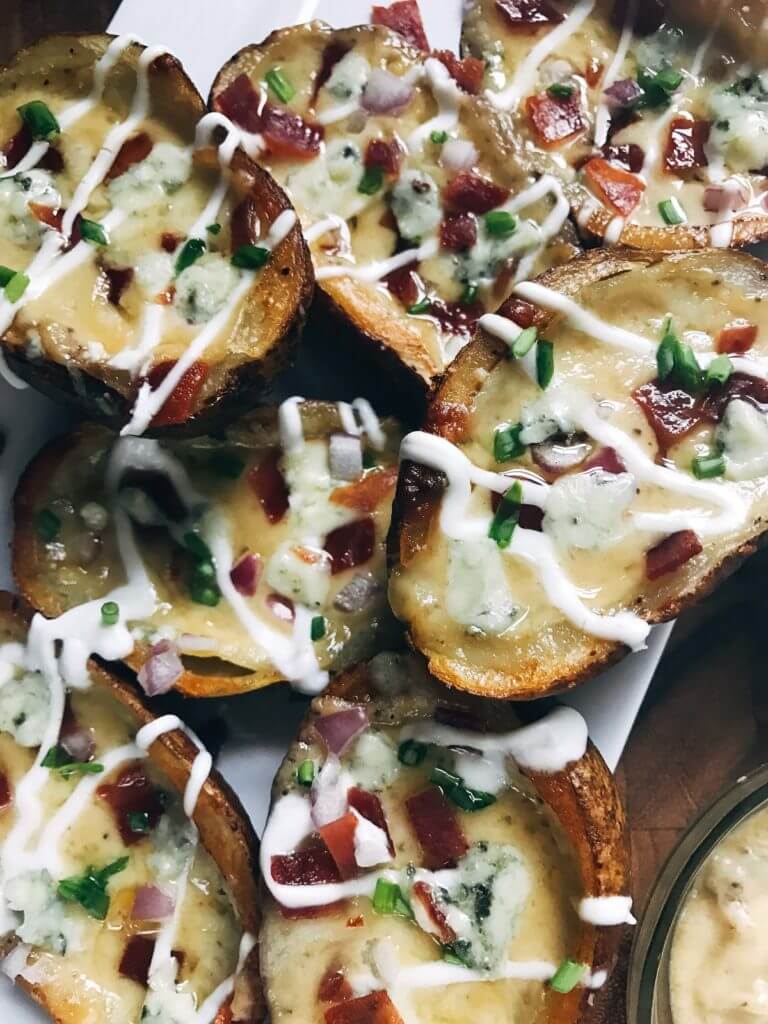 During the cooking process, the alcohol in the bourbon will almost completely burn off, leaving you with the flavor.  But if you want to skip the bourbon altogether, it still tastes great!  I love a strong bourbon flavor in this, so I sometimes add a shot of bourbon to the sauce at the end.  Keep in mind when you do this that the alcohol is not burning off!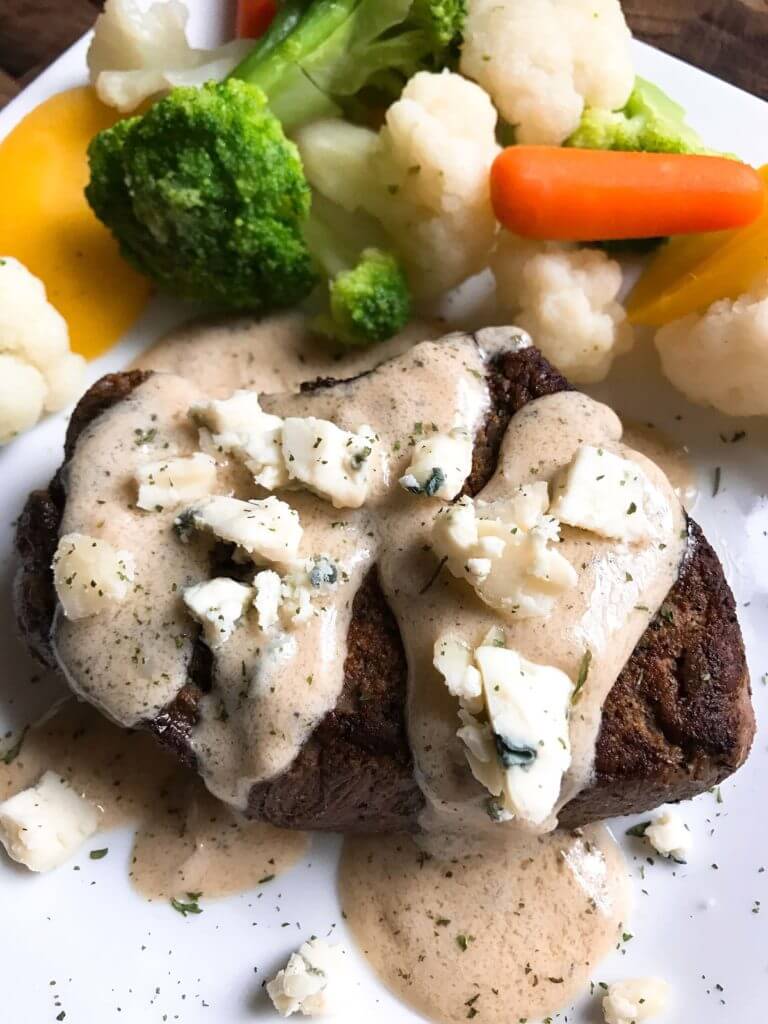 The blue cheese and the bourbon are both strong flavors in the Bourbon Blue Cheese Sauce.  Find your preference of balance by adding more or less of each and taste as you go.  The cheese is salty, so wait to add salt until the blue cheese is in the sauce.  And of course, however you are using the sauce, adding some additional blue cheese crumbles on top is a great way to finish it off!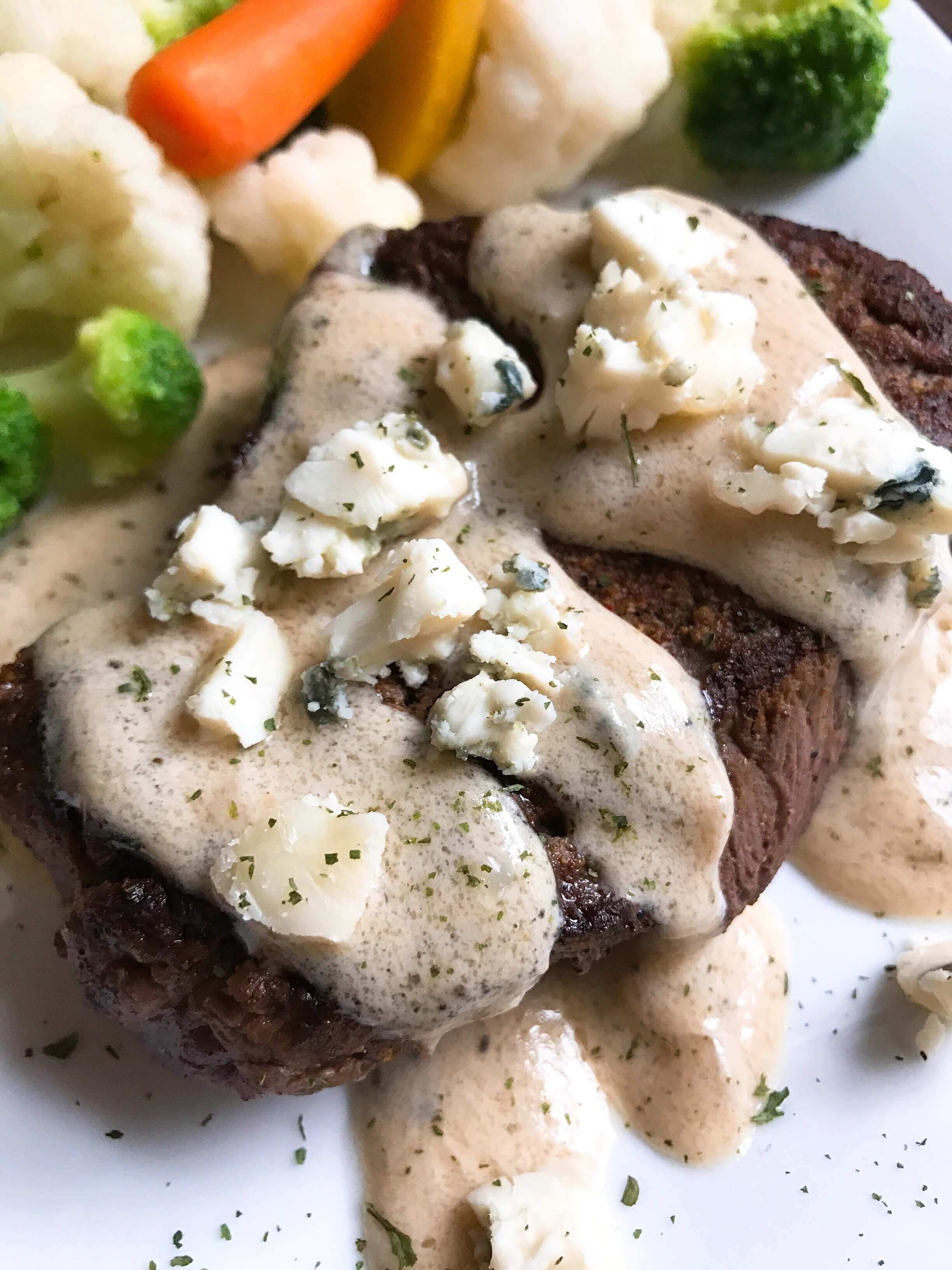 Instructions
Heat a large skillet or medium saucepan over medium heat.

Add the butter.

Once butter is melted, add the red onion. Cook until translucent, approximately 3-4 minutes.

Add the bourbon and reduce by about half at a simmer, approximately 3 minutes.

Stir in the heavy cream and blue cheese crumbles. Cook until the sauce starts to thicken, approximately 3-5 minutes. Make the sauce as thick (by cooking the sauce down) or as thin (by adding cream) as you like. It will continue to thicken a little as it sits and cools.

Add additional blue cheese or bourbon as desired. Season to taste with salt and pepper.
Notes
If you add bourbon at any point, you can continue to cook the sauce to cook off the alcohol in the bourbon.
This sauce is great on steaks, chicken, veggies, and more!  Try it out on our Bacon and Bourbon Blue Cheese Potato Skins
Nutrition
Serving:

1

batch

|

Calories:

1572

kcal

|

Carbohydrates:

13

g

|

Protein:

27

g

|

Fat:

129

g

|

Saturated Fat:

81

g

|

Polyunsaturated Fat:

5

g

|

Monounsaturated Fat:

36

g

|

Trans Fat:

1

g

|

Cholesterol:

432

mg

|

Sodium:

1507

mg

|

Potassium:

502

mg

|

Fiber:

1

g

|

Sugar:

2

g

|

Vitamin A:

4622

IU

|

Vitamin C:

4

mg

|

Calcium:

702

mg

|

Iron:

1

mg

By