A spicy and tangy twist on a classic appetizer. Perfect for entertaining on game day or at a party.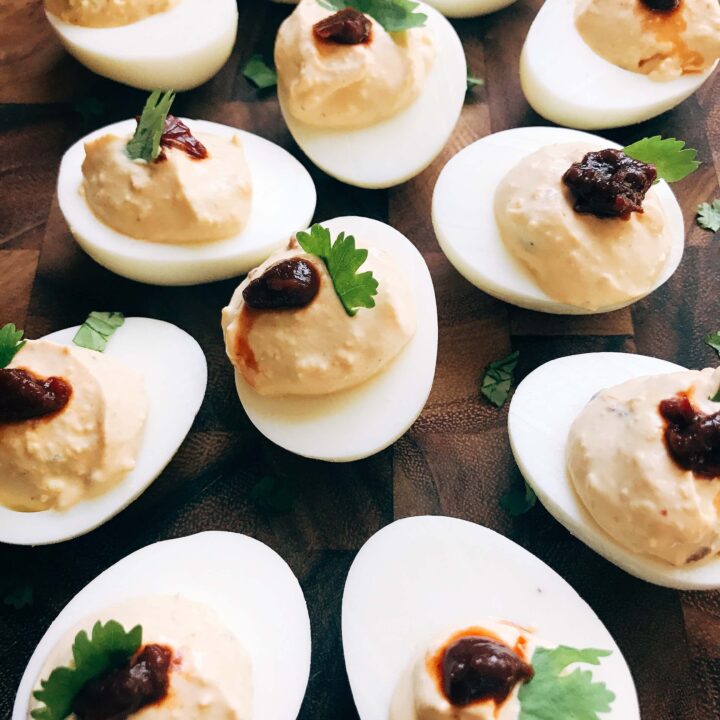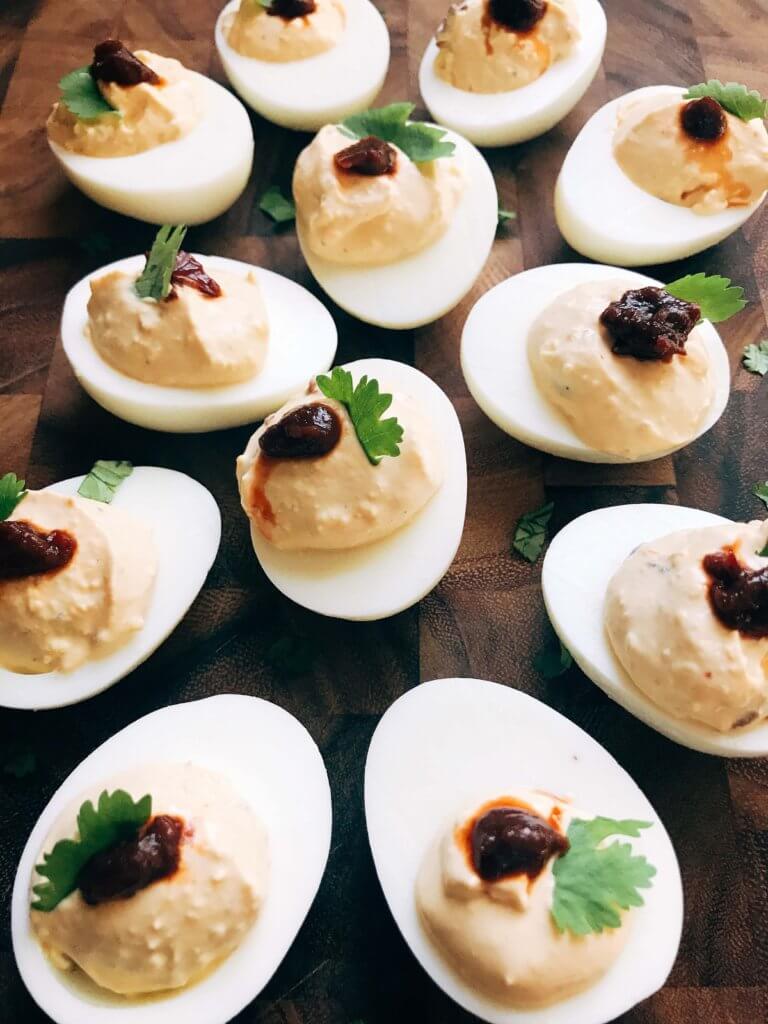 If I offer to make anything with a Mexican food flare around here, I know it will be well received. We love our peppers and Mexican flavors. So it was only natural to make these Chipotle Lime Deviled Eggs.
I love quick, simple, and easy appetizers or snacks that I can whip up for entertaining whether it is a holiday, party, or game day. But I also love to serve unique and creative recipes which is why these Chipotle Lime Deviled Eggs are perfect for all of those points. It is mandatory that we have deviled eggs at all of our large family events, and this twist brings something new and different to the appetizer line up.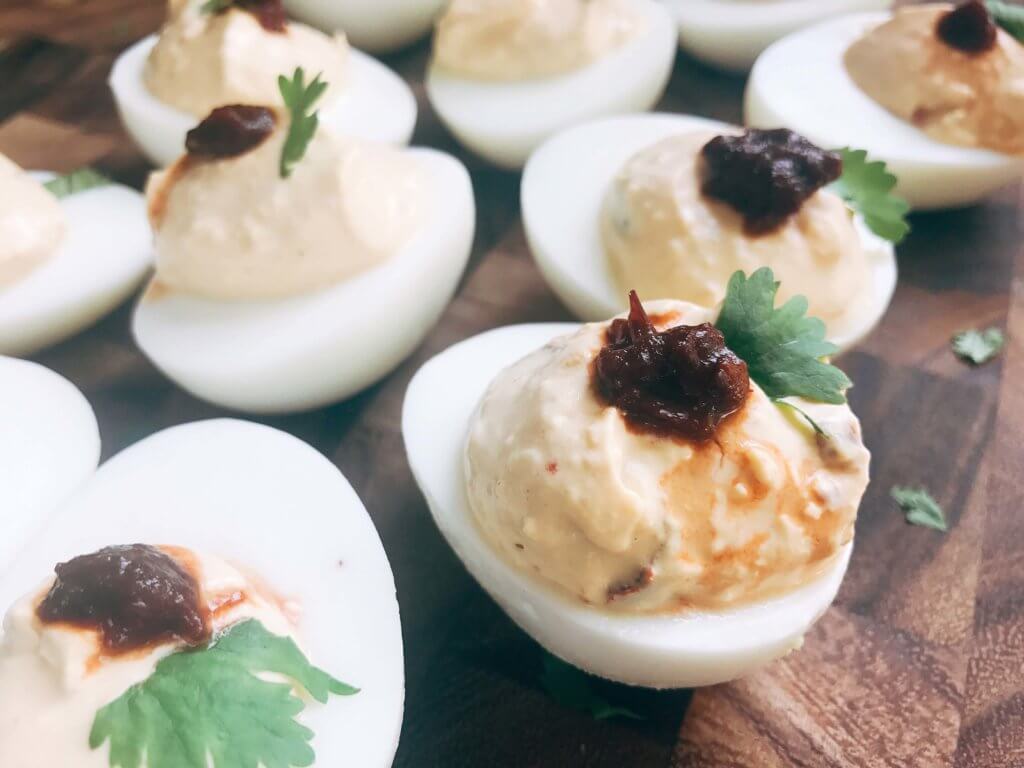 This post contains affiliate links.
You can make these as spicy or as mild as you would like by adjusting the amount of chipotle that is in the mixture. And for a healthier spin, you can also use plain Greek yogurt in place of the sour cream. Classic mayonnaise will also work here.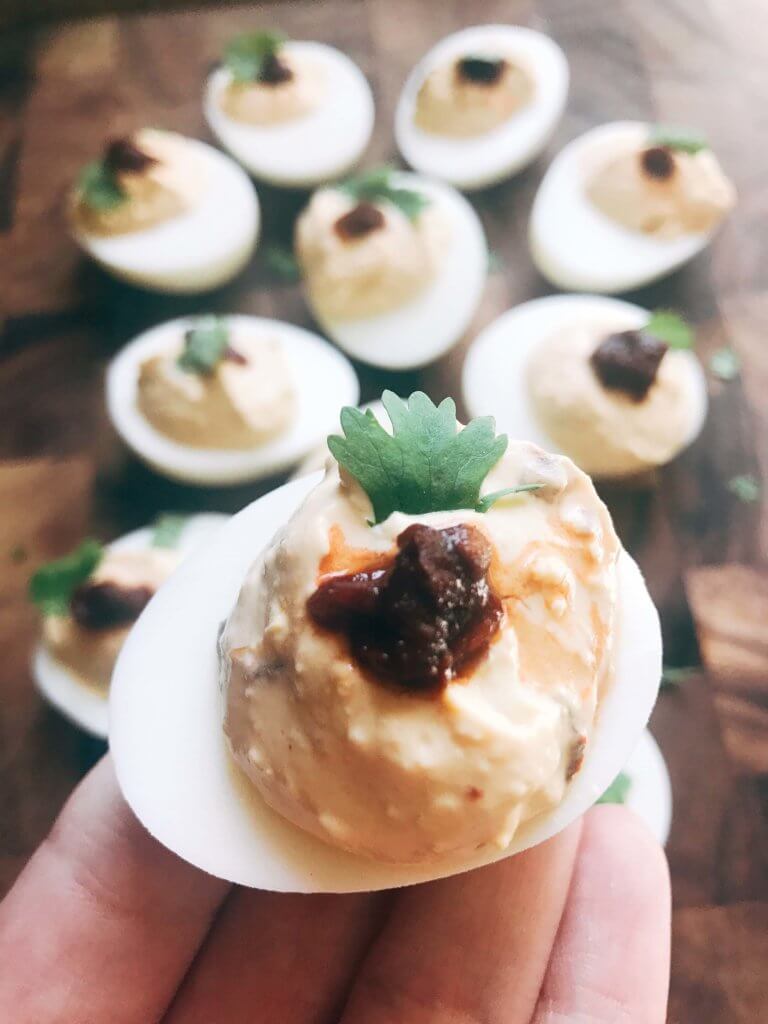 Find more deviled egg and appetizer recipes here, and more game day inspiration here!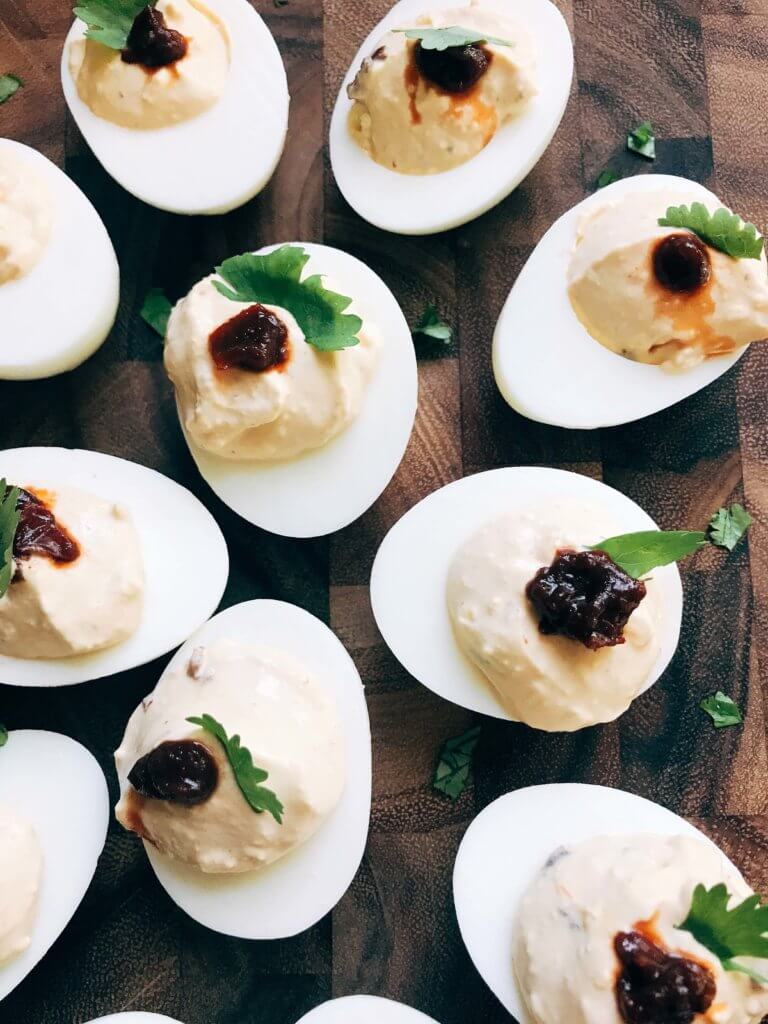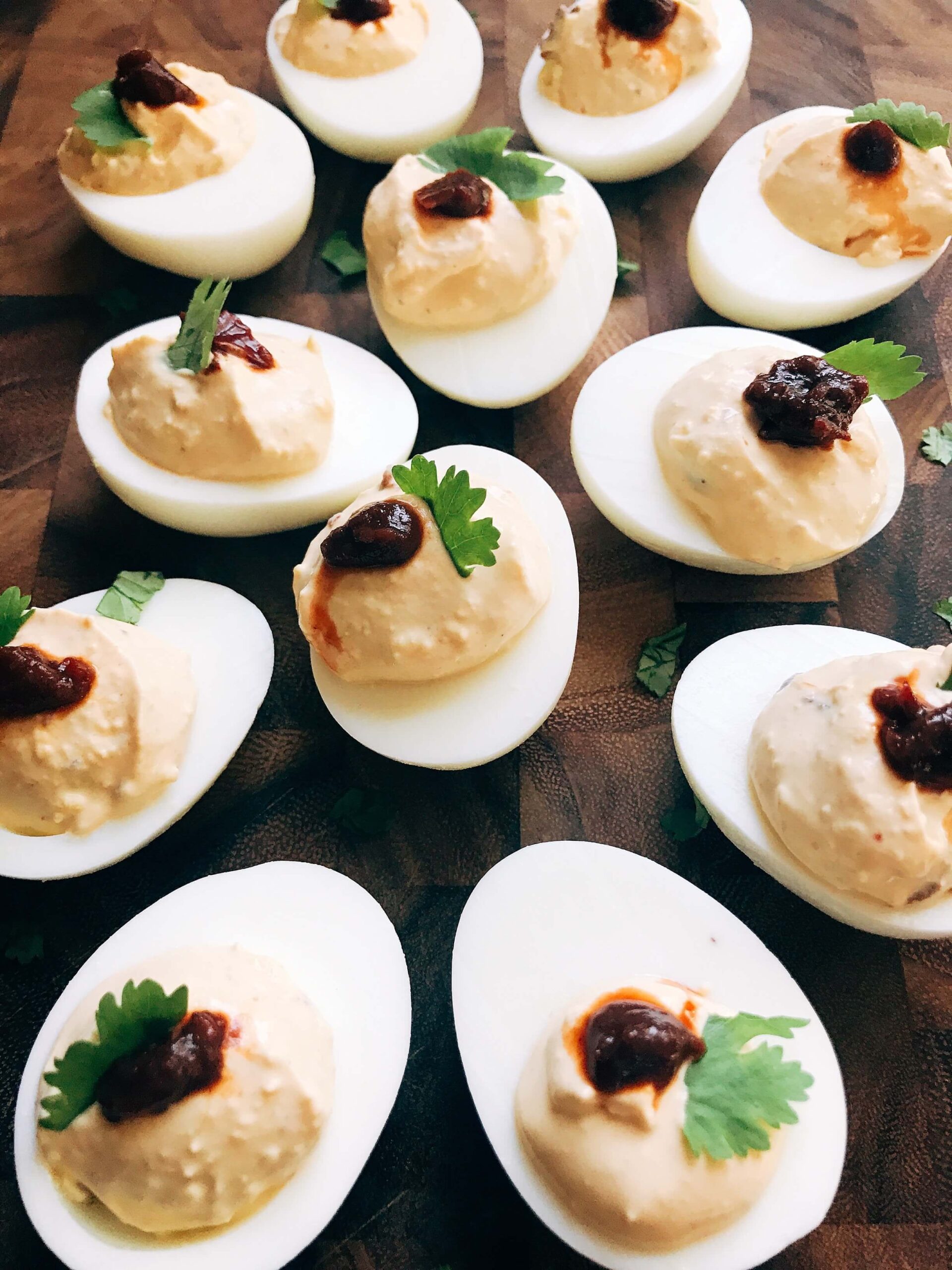 Instructions
Cook and peel your eggs if they are not already. Cut the hard boiled eggs in half lengthwise. Scoop the cooked yolks out and put in a small bowl. Set the whites aside.

Add the sour cream, chopped chipotle, lime juice, and salt to the yolk bowl. Mash the yolks to your desired consistency and mix all of the ingredients together. Add additional chipotle, lime, and salt to taste. You can refrigerate the mixture and egg whites separately until ready to serve.

Scoop the mixture into each egg yolk half. Garnish with cilantro and chipotle if desired.
Notes
These eggs have a milder kick.  Make it spicier by adding more chipotle.  Taste as you go, as each jar will be different, until you get your preferred heat level.

I like to use plain Greek yogurt because it is a healthier option and does not interfere with the taste of the eggs.  You can also use sour cream to stick with the Mexican food theme or mayonnaise.

By