Chocolate Peppermint Bark Popcorn is a fast and easy Christmas dessert recipe! Great as a snack, popcorn is topped with white and milk chocolate with peppermint extract and candy canes. A delicious winter and Christmas recipe. #peppermintbark #christmaspopcorn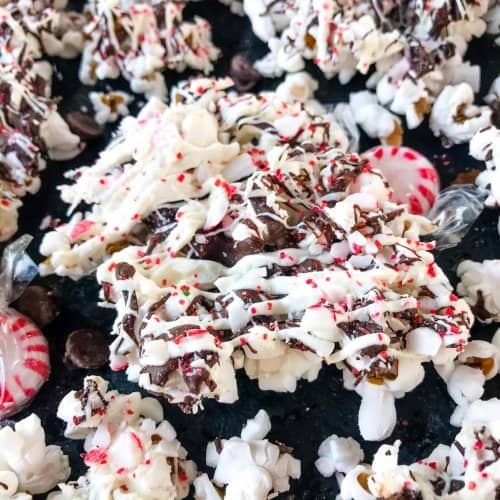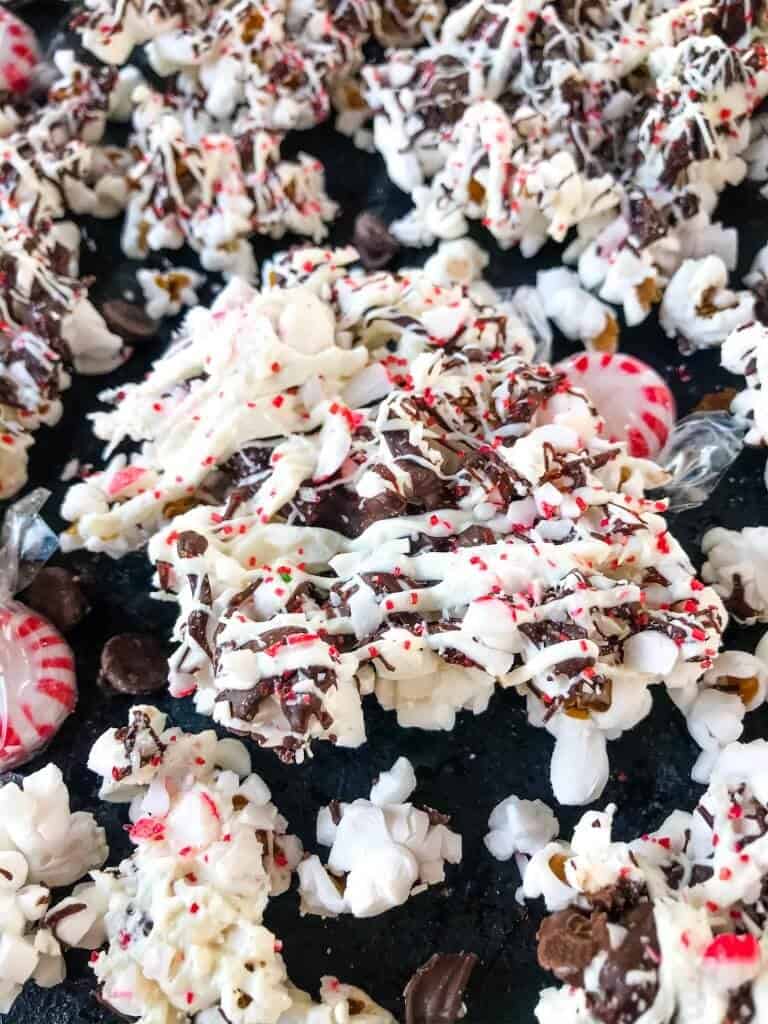 Chocolate Peppermint Bark Popcorn uses the same great flavors and ingredients of peppermint bark layered on fresh popcorn. A delicious seasonal snack recipe!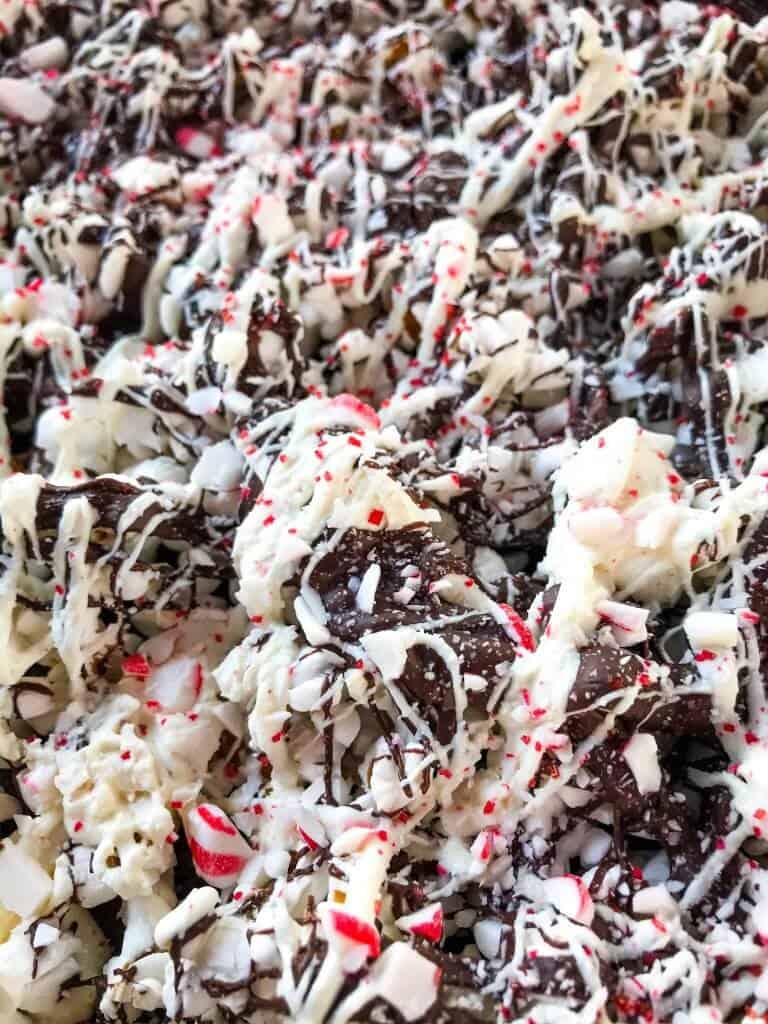 This post contains affiliate links.
Every Christmas and winter, peppermint everything emerges! A classic around here is peppermint bark, which is regular chocolate, white chocolate, and candy cane pieces. I use these same classic flavors to top popcorn for a fun and festive dessert!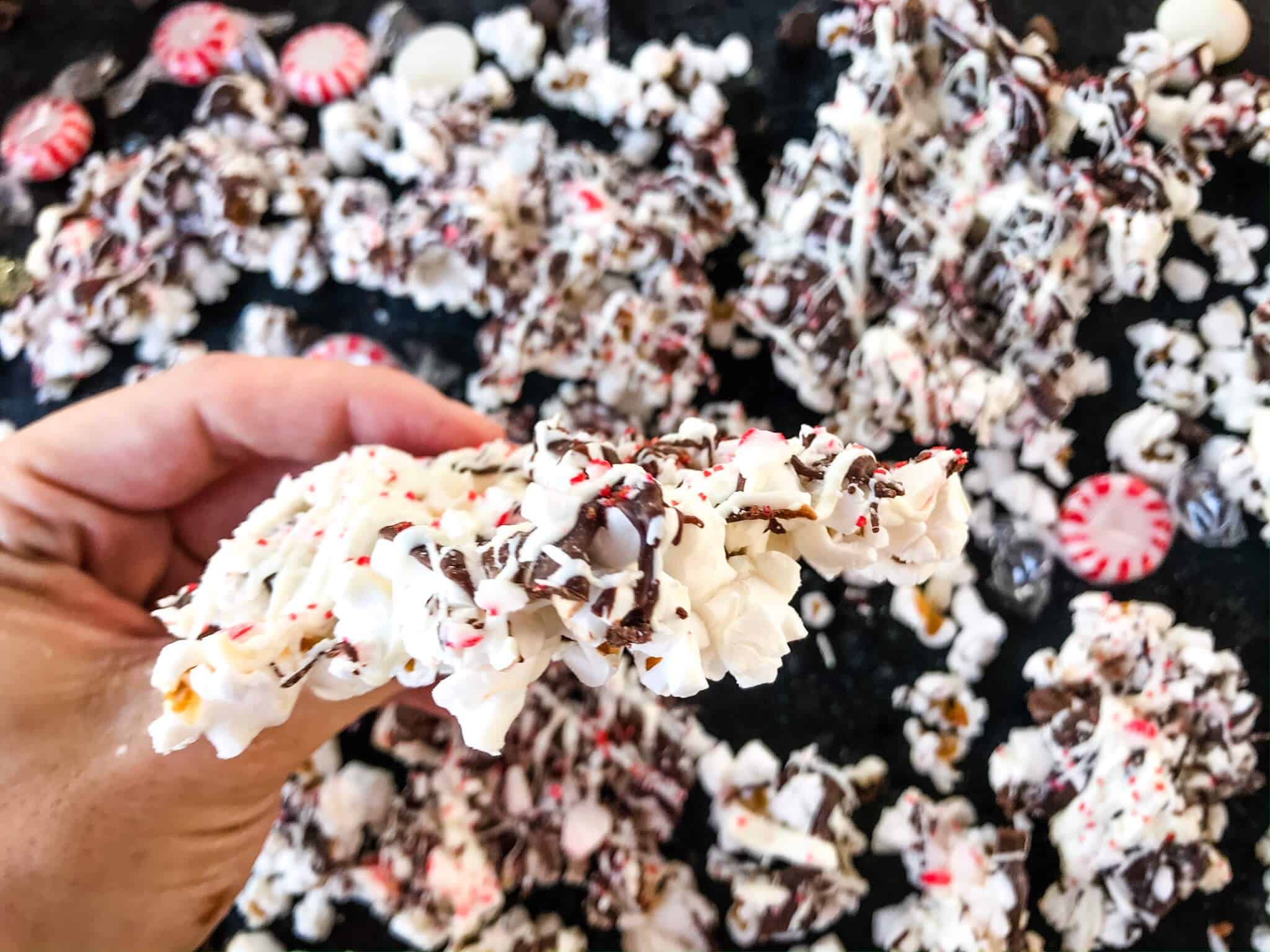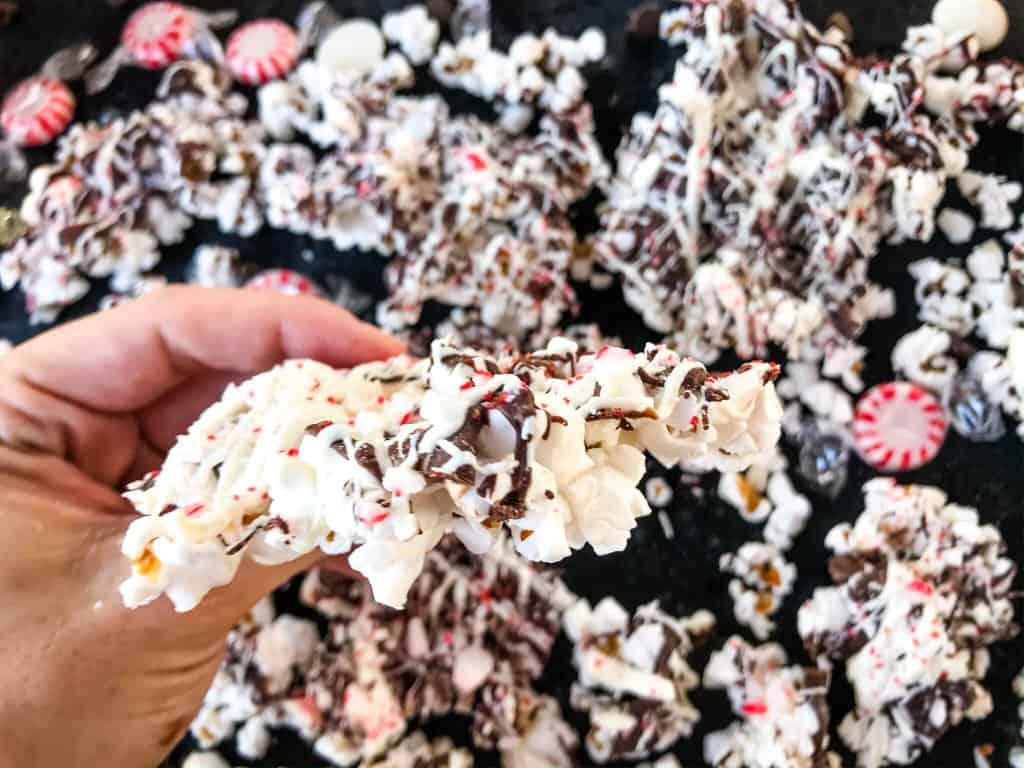 This popcorn was inspired by a good friend that is a popcorn lover. I have been playing around with various popcorn flavors, and this one was a natural idea for the holiday season. There are a lot of great ways that you can enjoy peppermint bark flavors all season long. I have pretty much been making it a personal challenge to find as many ways to use the flavors as possible! Find more peppermint recipes here!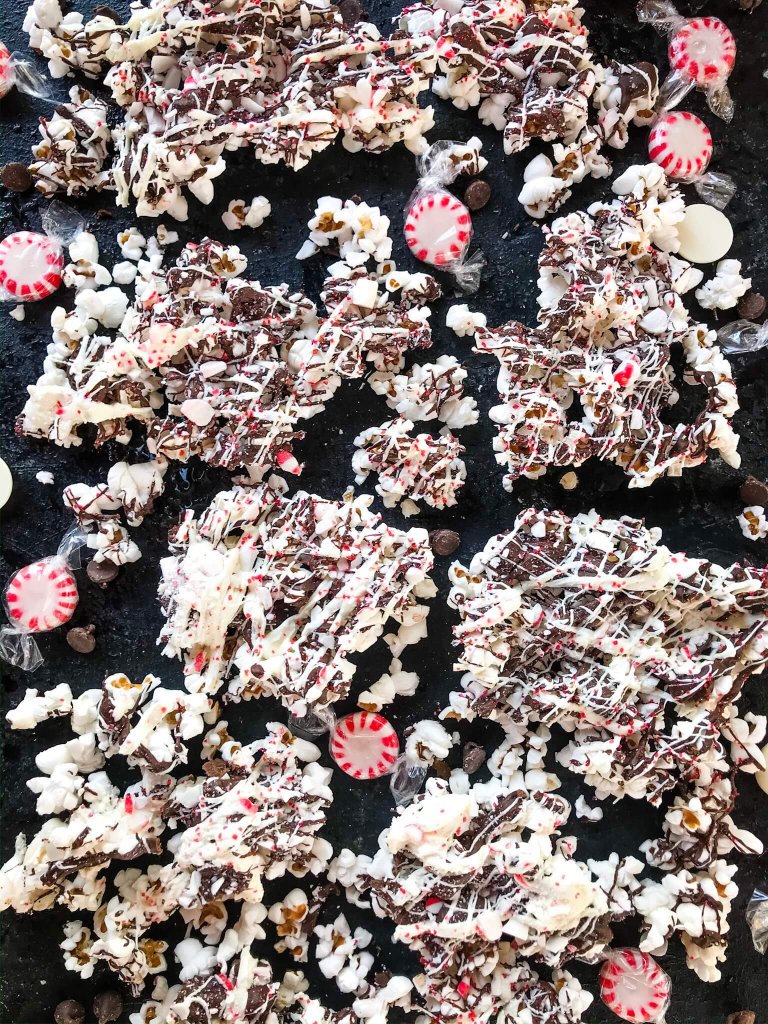 Fresh popcorn is best for this Chocolate Peppermint Bark Popcorn but you can use any popcorn you have. But I would try to stay away from anything that already has flavor, even butter. The instructions below explain how to make your own homemade popcorn, which takes just minutes! White chocolate is notoriously somewhat difficult to melt properly, so I like to use white candy melts instead. But either option should work fine. I also like to add some peppermint extract to the white chocolate for an extra peppermint flavor kick! Get peppermint extract here! And then top the popcorn off with some red and white colored sprinkles as desired for some extra color and sparkle!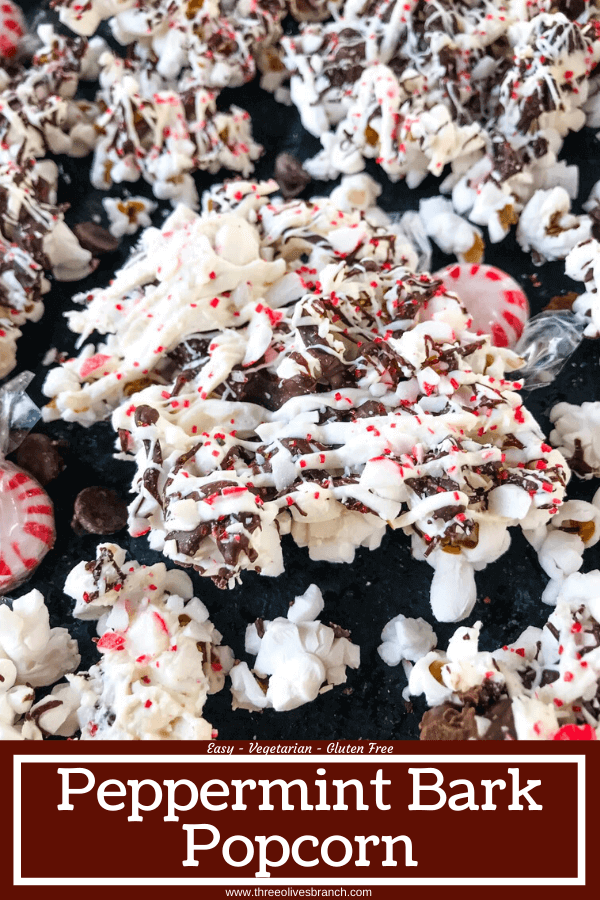 Instructions
Cook the popcorn as per package directions, or as follows: Add the oil to a large, 3 quart or larger pot over medium heat. Add the popcorn kernels and cover, with the lid ajar.

Shake the pot back and forth every few minutes. Remove from the heat when the popping has slowed and most kernels are popped, approximately 7 minutes. Set aside.

Crush the candy canes by placing them inside a towel and hitting with a rolling pin or anther dense, heavy object. Set aside.

Melt half of the chocolate chips in the microwave at 50% power for 30 seconds at a time, stirring after each heating until melted.

Spread the chocolate thinly on a silicone baking mat or parchment paper.

Sprinkle the popcorn into a single thin but packed layer on top of the chocolate. This bottom layer of chocolate will help hold everything together.

Melt the remaining chocolate. Using a spoon or fork, drizzle the chocolate across the top of the popcorn with fast back and forth wrist action.

Melt the white candy melts (or white chocolate chips) and drizzle on top of the popcorn like you did the chocolate chips.

Immediately sprinkle the crushed candy canes and sprinkles if using on the popcorn. Let sit to harden just a few minutes and break into pieces.
Nutrition
Calories:

181

kcal

|

Carbohydrates:

25

g

|

Protein:

2

g

|

Fat:

8

g

|

Saturated Fat:

6

g

|

Cholesterol:

3

mg

|

Sodium:

20

mg

|

Potassium:

14

mg

|

Fiber:

1

g

|

Sugar:

19

g

|

Vitamin A:

50

IU

|

Vitamin C:

1

mg

|

Calcium:

26

mg

|

Iron:

1

mg

By