A popular tropical cocktail from the restaurant to make at home full of pineapple, banana, and orange.

This Copycat Olive Garden Tuscan Breeze Vodka Cocktail is a simple cocktail recipe full of tropical flavors. Perfect for a warm day and parties!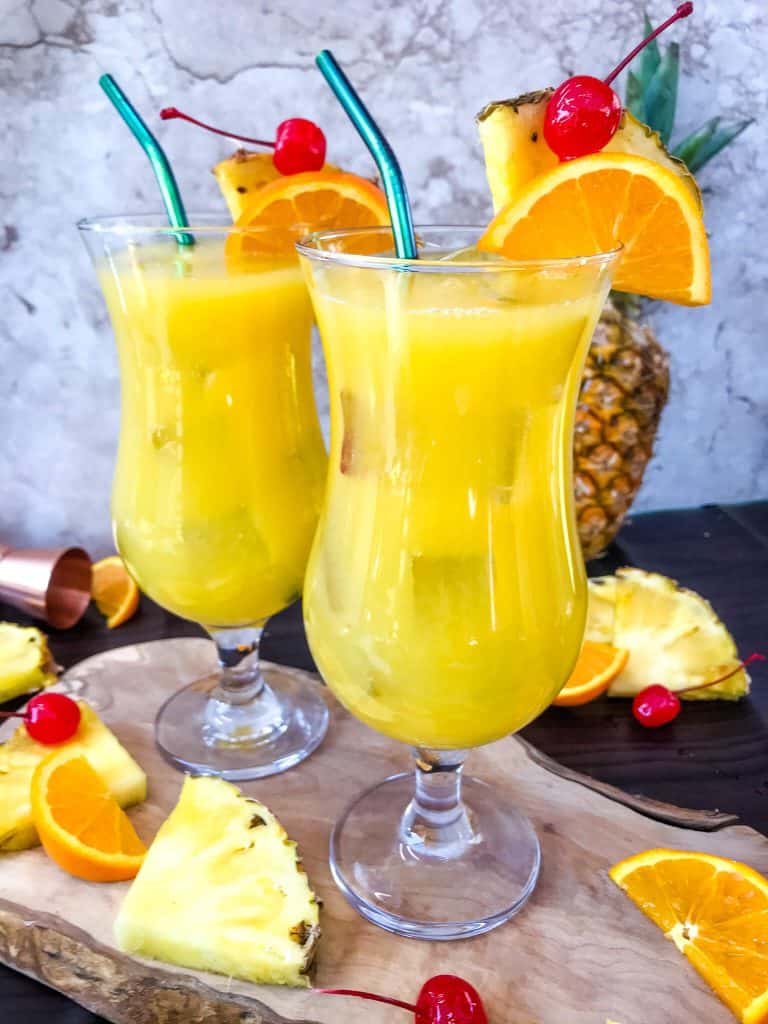 This post contains affiliate links.
Many of the standard, popular cocktail recipes are the basics: gin and tonic, rum and coke, etc. And they are easy to make! They are definitely common for our parties and gatherings. But once in a while, I like to make fun, exciting cocktails like this Copycat Olive Garden Tuscan Breeze. I love to serve them in these fun hurricane glasses because they are beautiful, but they are also large at over 15 ounces which means you need to double the drink recipe to fill it up. Or make it a "single tall" with less liquor and more mixers.
I am also in LOVE with these colorful metal straws! They have a rainbow effect and are a great alternative to disposable straws, and are always a huge hit with guests. Find them online here!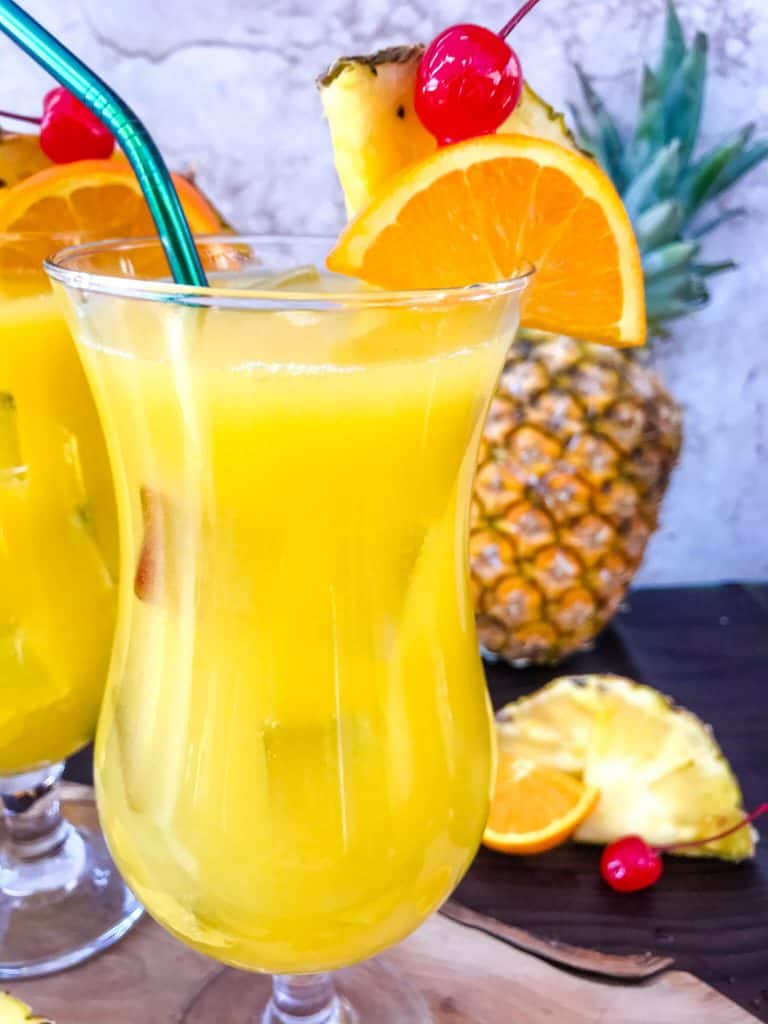 Vodka cocktails are also a great option to have on hand because they are typically well loved. Few people have true issues with vodka (ahem, tequila). You can use a flavored vodka in this Copycat Olive Garden Tuscan Breeze Vodka Cocktail if you like. Something that is citrus flavored or pineapple would be perfect. Or even banana, which will still give you the banana flavor without having to buy or make the banana liqueur.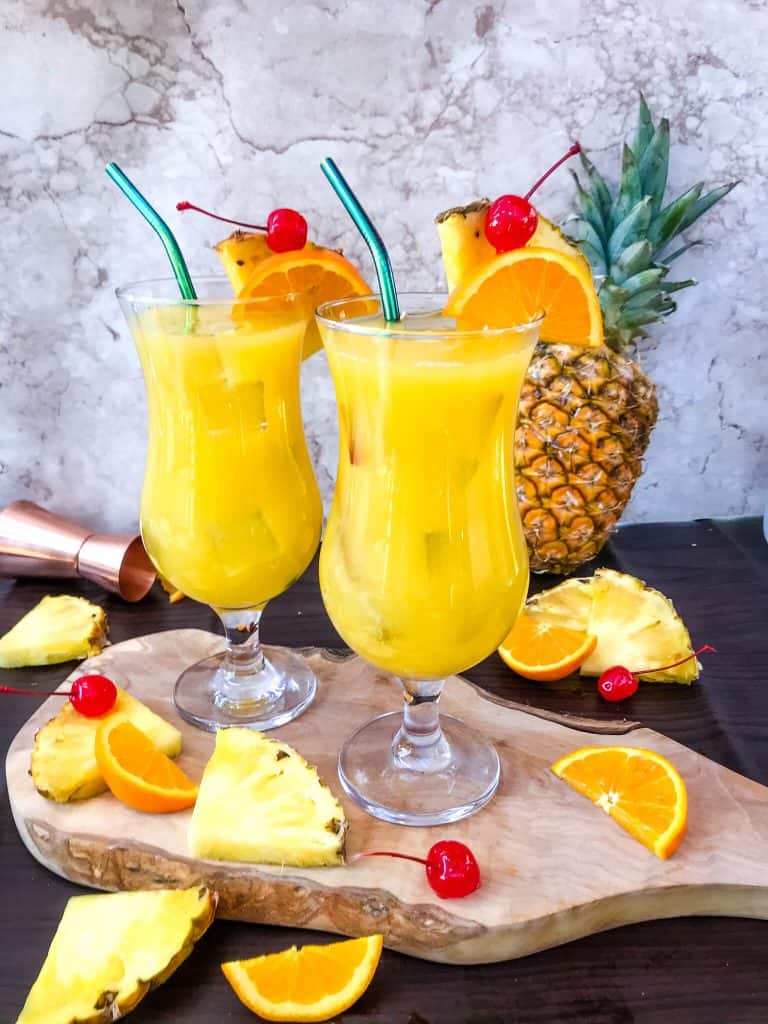 I love to replicate my favorite recipes and drinks from restaurants to bring them home whenever I can. Especially when they are unique like this cocktail. Find more of our copycat recipes here and specifically our copycat Olive Garden recipes here!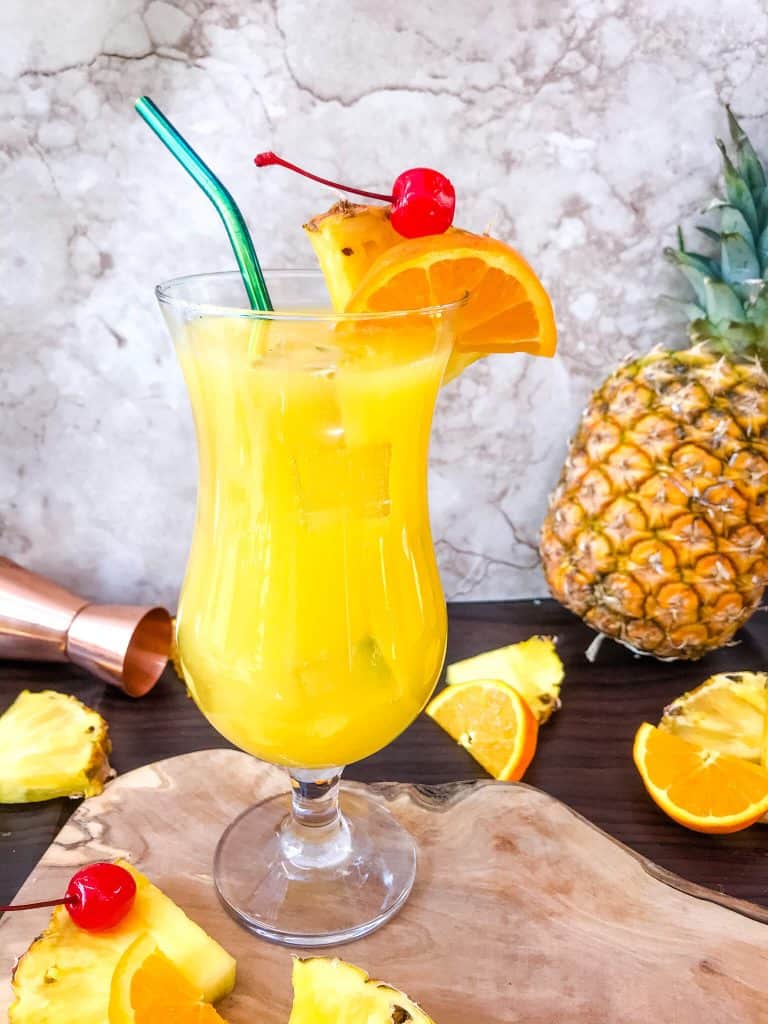 Simple make this Copycat Olive Garden Tuscan Breeze by combining all of the ingredients in a glass over ice, with the lemon lime soda being last as a topper. It also makes a great punch or large batch drink, where you can use as much or little lemon lime soda as you would like. Put it in a pitcher or drink dispenser, and everyone can have a fun tropical cocktail without you having to make each one each time.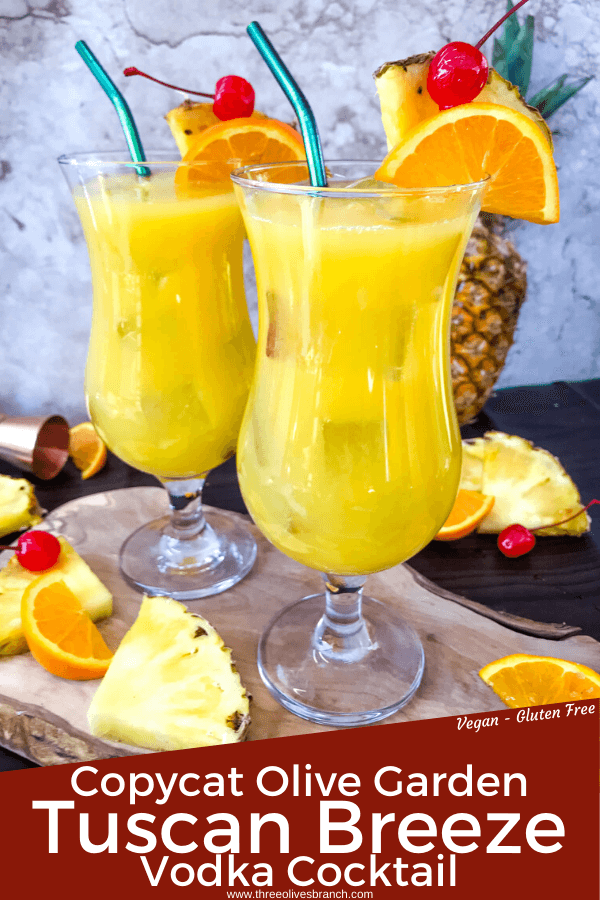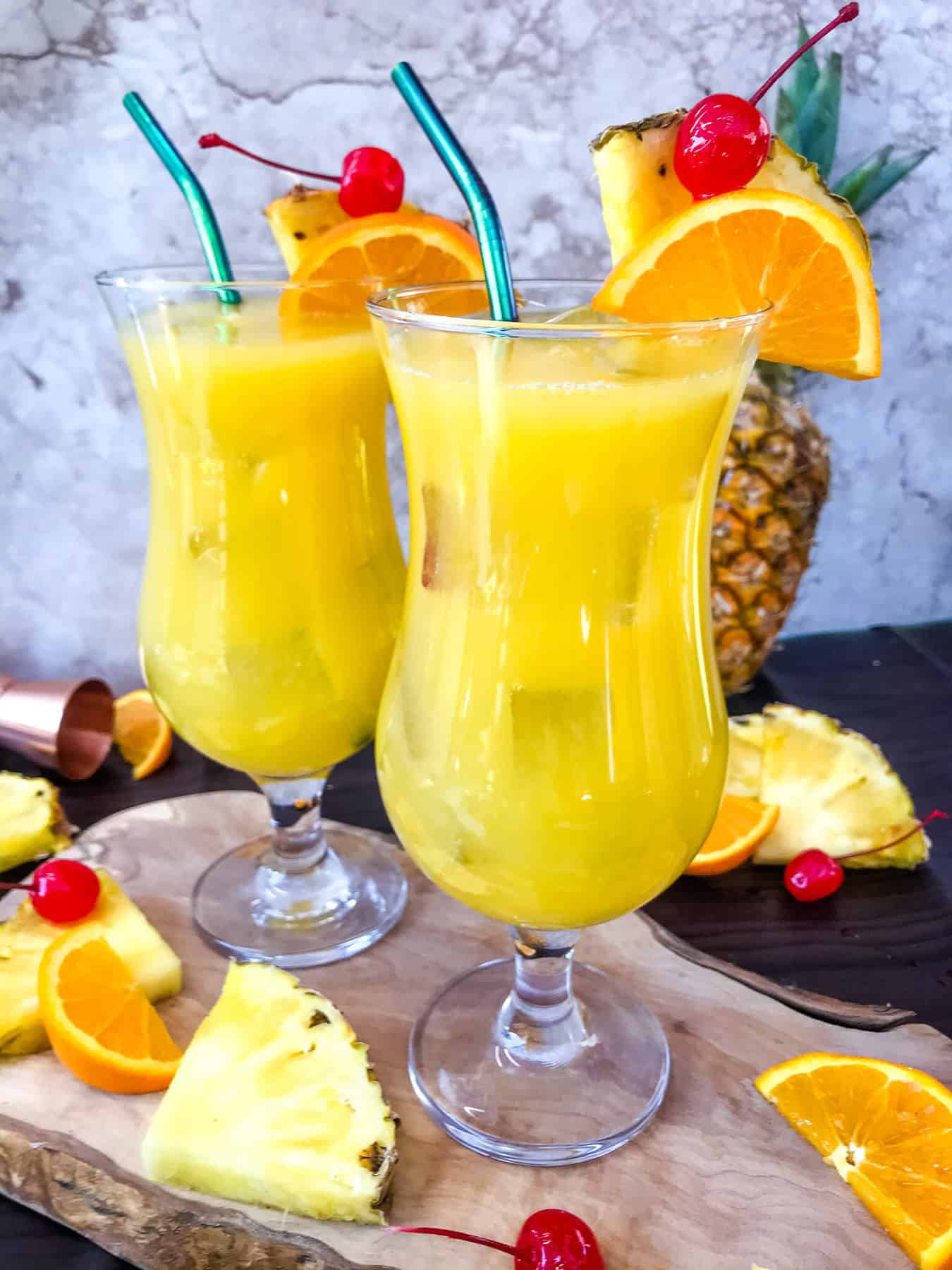 Instructions
Pour the ingredients into the glass, filled with ice, and top off with a lemon lime soda to fill. If the glass is very large such as in the pictures, doubling up all ingredients will fill it.

Garnish with pineapple wedges, orange wedges, and/or cherries as desired. Serve immediately.
Notes
If you are using large glasses (15 ounces) like the one in the pictures, you will need to double up the ingredients to fill it. If you use a rocks or smaller glass (around 8 ounces), it will fit perfectly.
If you do not have or want to buy banana liqueur for the recipe, you can either make your own (there are a lot of great recipes out there for small batches) or just use more vodka.
Nutrition
Calories:

169

kcal

|

Carbohydrates:

20

g

|

Protein:

1

g

|

Fat:

1

g

|

Saturated Fat:

1

g

|

Sodium:

2

mg

|

Potassium:

150

mg

|

Sugar:

18

g

|

Vitamin A:

113

IU

|

Vitamin C:

31

mg

By