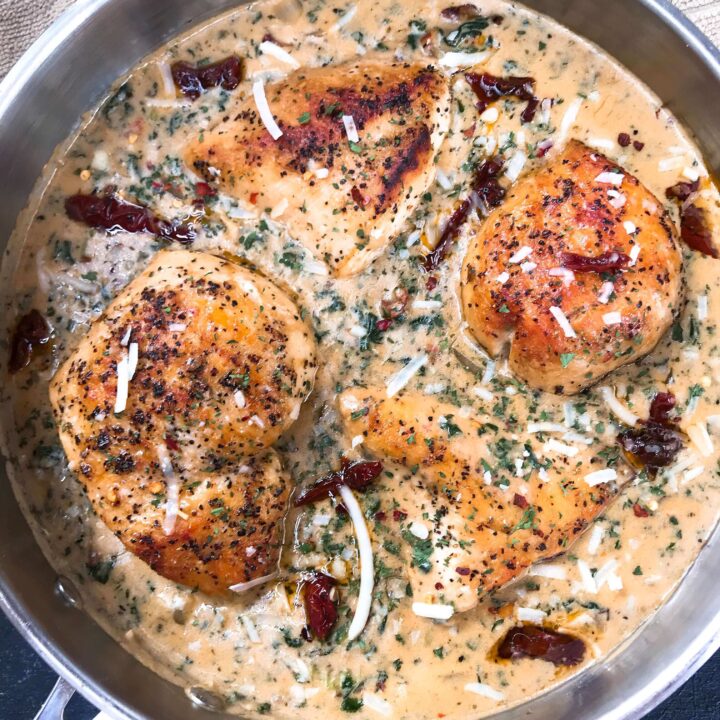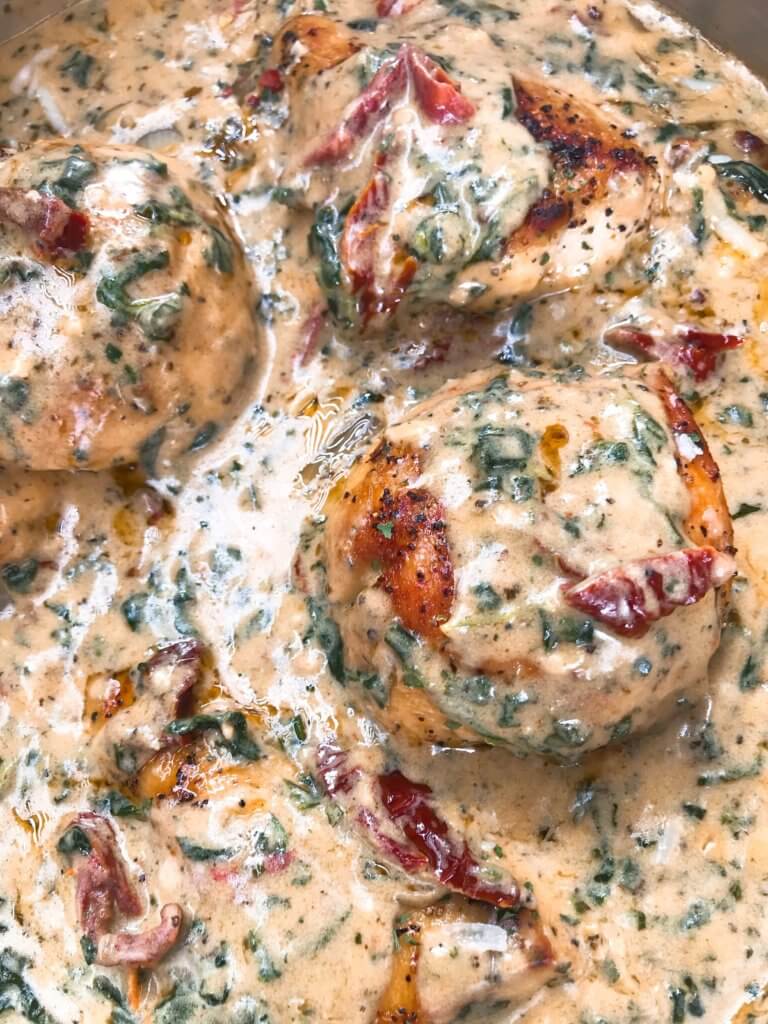 Creamy Parmesan Tuscan Chicken is a quick skillet chicken recipe with a creamy sauce.  Garlic, spinach, sundried tomatoes, and Parmesan bring an Italian flare to this dish.  Serve it with your favorite vegetables or over pasta.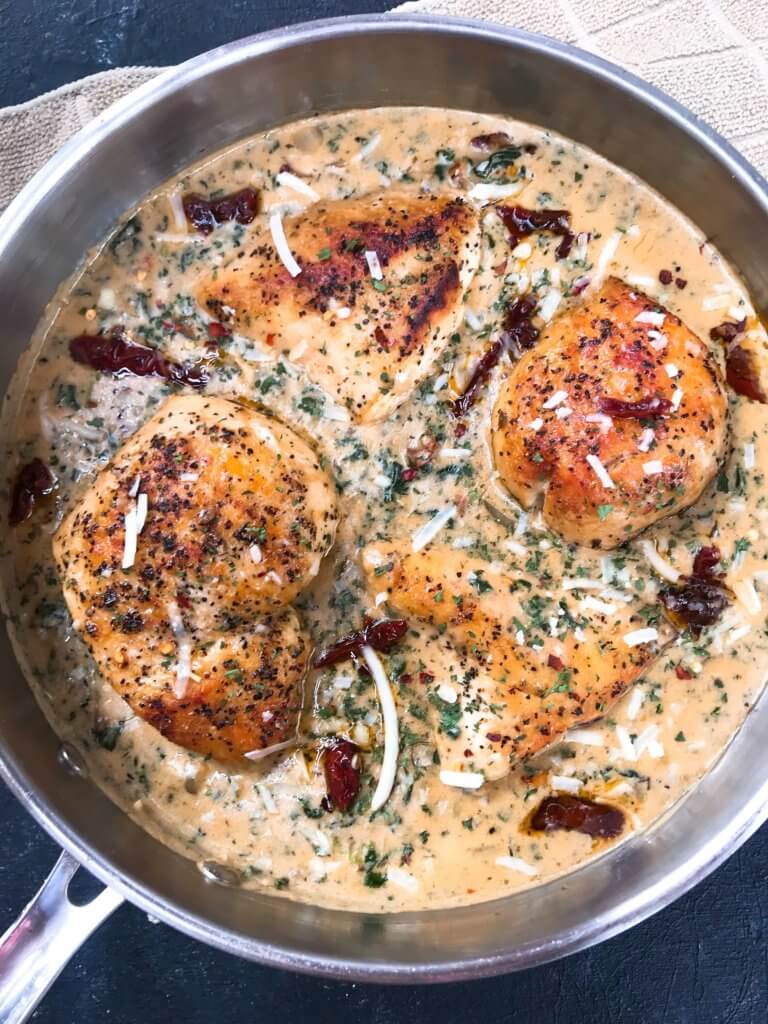 This post contains affiliate links.
This Creamy Parmesan Tuscan Chicken would be delicious served over pasta, mashed potatoes, or with any vegetables like asparagus or broccoli.  And since the sauce is made with cornstarch, this recipe is completely gluten free.  I like to use sundried tomatoes packed in oil.  This is one of my favorite brands.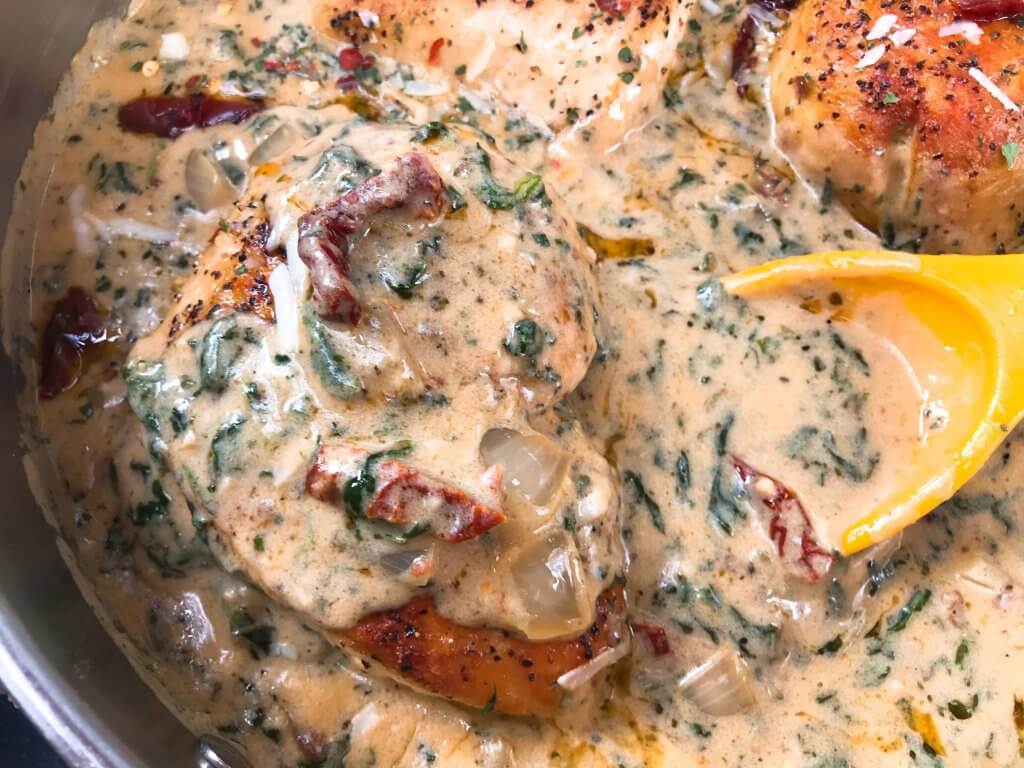 This sauce is just dreamy!  I am always a sauce lover and this one just tastes amazing.  If you love sauce like me, double up the sauce portion of the recipe to make sure you have enough.  Pour it over veggies, pasta, or dip some great crusty bread into it.  Yum.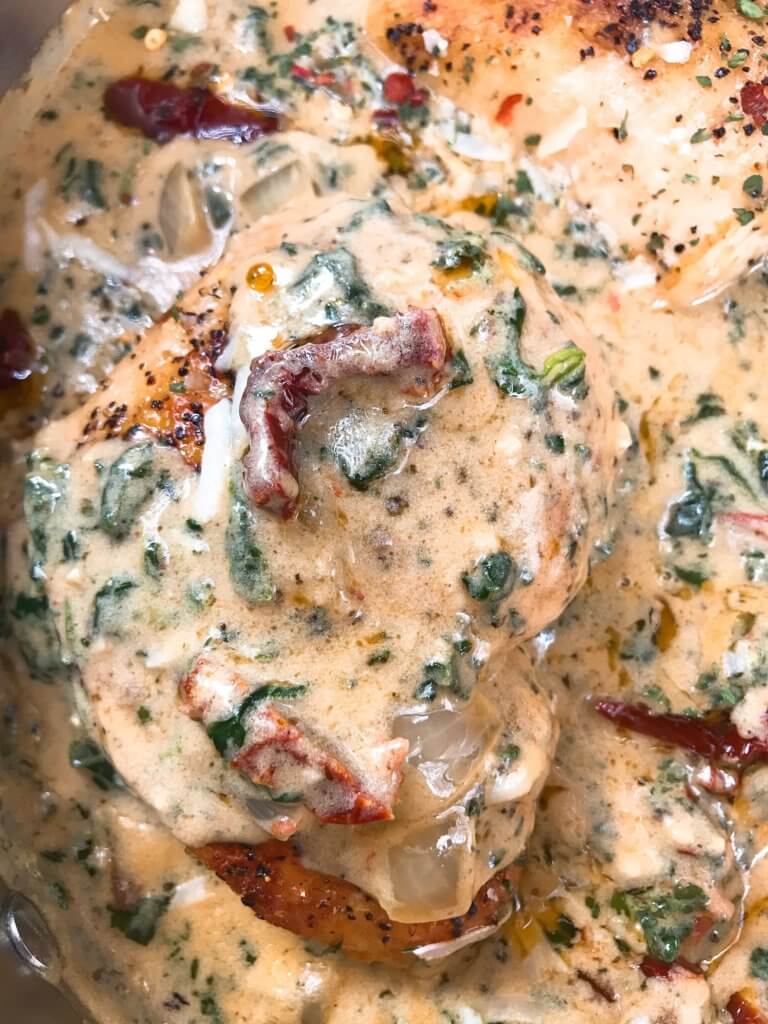 This Creamy Parmesan Tuscan Chicken is a great recipe to use on busy nights.  And it is very flexible!  Use fresh tomatoes instead of sundried tomatoes, or kale instead of spinach.  Add in your favorite vegetables like mushrooms or even some roasted garlic cloves.  It also makes a great dinner party meal since it is absolutely delicious but still simple to make for a crowd.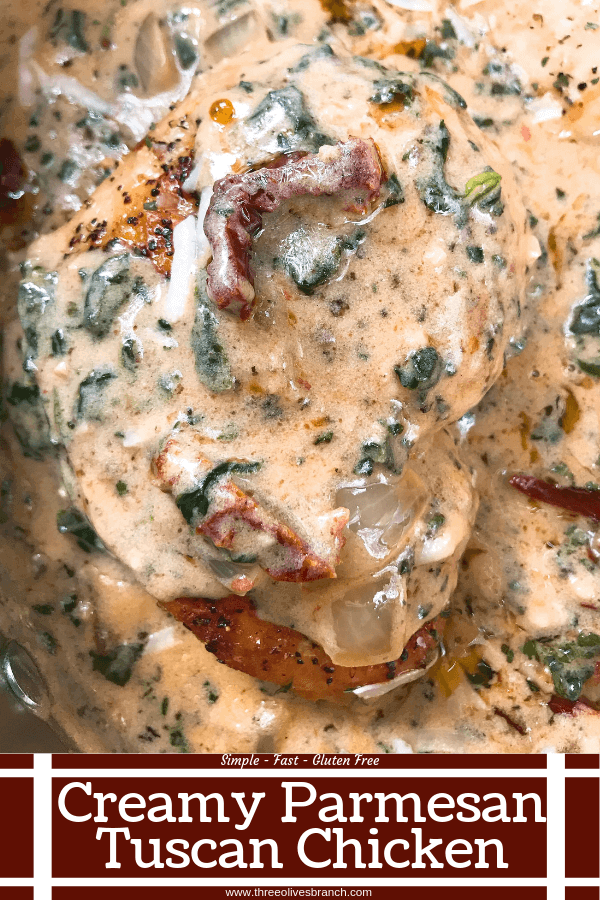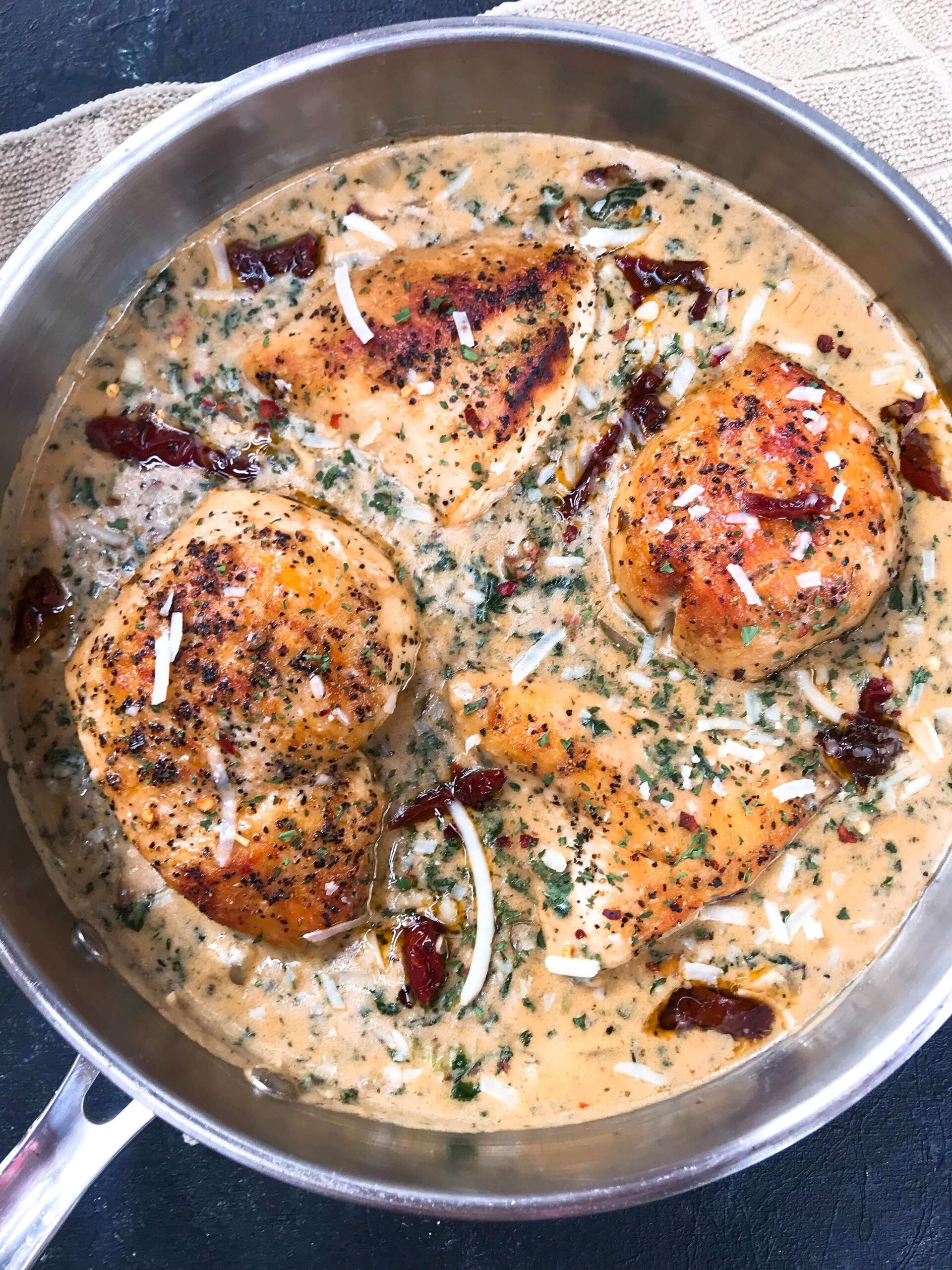 Instructions
Preheat a large, deep skillet or shallow pot over medium heat.

Season both sides of the chicken with salt and pepper.

Add the oil. When the oil is hot, add the chicken. Cook until golden brown, approximately 5 minutes. If too hot, reduce the heat.

Flip the chicken over and cook an additional 5 minutes until golden brown and also cooked all the way through. If your chicken is browning too fast, reduce the heat to slow browning but continue cooking the chicken. The chicken is done when it is 165F in the thickest part.

Remove the chicken from the pan and set aside. Leave all of the oil and drippings in the pan. Add the butter to the same pan you cooked the chicken in over medium heat and let the butter melt.

Add the onion and cook until translucent, approximately 3 minutes. Add the garlic, stir, and cook for 30 seconds until fragrant.

Add the white wine to the onions. Cook until reduced by half, approximately 2 minutes.

Mix the cornstarch with 1 Tablespoon of water and stir to combine. Add the cornstarch to the onion mixture. Also add the milk, sundried tomatoes, spinach, 1/4 teaspoon salt, and 1/4 teaspoon black pepper. Stir and cook until the sauce thickens, approximately 5 minutes.

Remove the sauce from the heat. Add the Parmesan cheese and stir until melted. At this point, season the sauce to taste with salt and black pepper.

Put the chicken back in the sauce and coat, if desired. Serve over pasta or with vegetables.
By