I am absolutely in love with my Silhouette!  Cutting vinyl on my Silhouette is one of the more common projects that I am using my machine for.  You can use temporary vinyl for glass etching stencils, permanent vinyl for a car decal, vinyl for a wall mural, heat transfer vinyl to make your own shirts, and so many more options!  This tutorial includes affiliate links.  You can find different bundles online, such as this Silhouette Vinyl Starter Kit.  
Looking to save even more money? One of my favorite tips and tricks for online shopping is using Ebates!  It partners with all of your favorite sites to earn you cash back on your purchases.  Companies include Target, Macy's, Wal-Mart, travel booking sites, and even Amazon (eligible departments rotate).  You can earn a $10 bonus if you sign up through my link here! 
This tutorial is a little long, but I want to be sure that you have all the information you need.  To get started, you will need the following materials:
After you have your dimensions, upload any images that you need.  You can either make a purchase in the Silhouette store through your Silhouette Studio, upload an image, or draw/write something.  You do this by clicking on the book icon on the left, "Show Library," to access your images.  If the image is on your computer, click on File then Import to find and select it.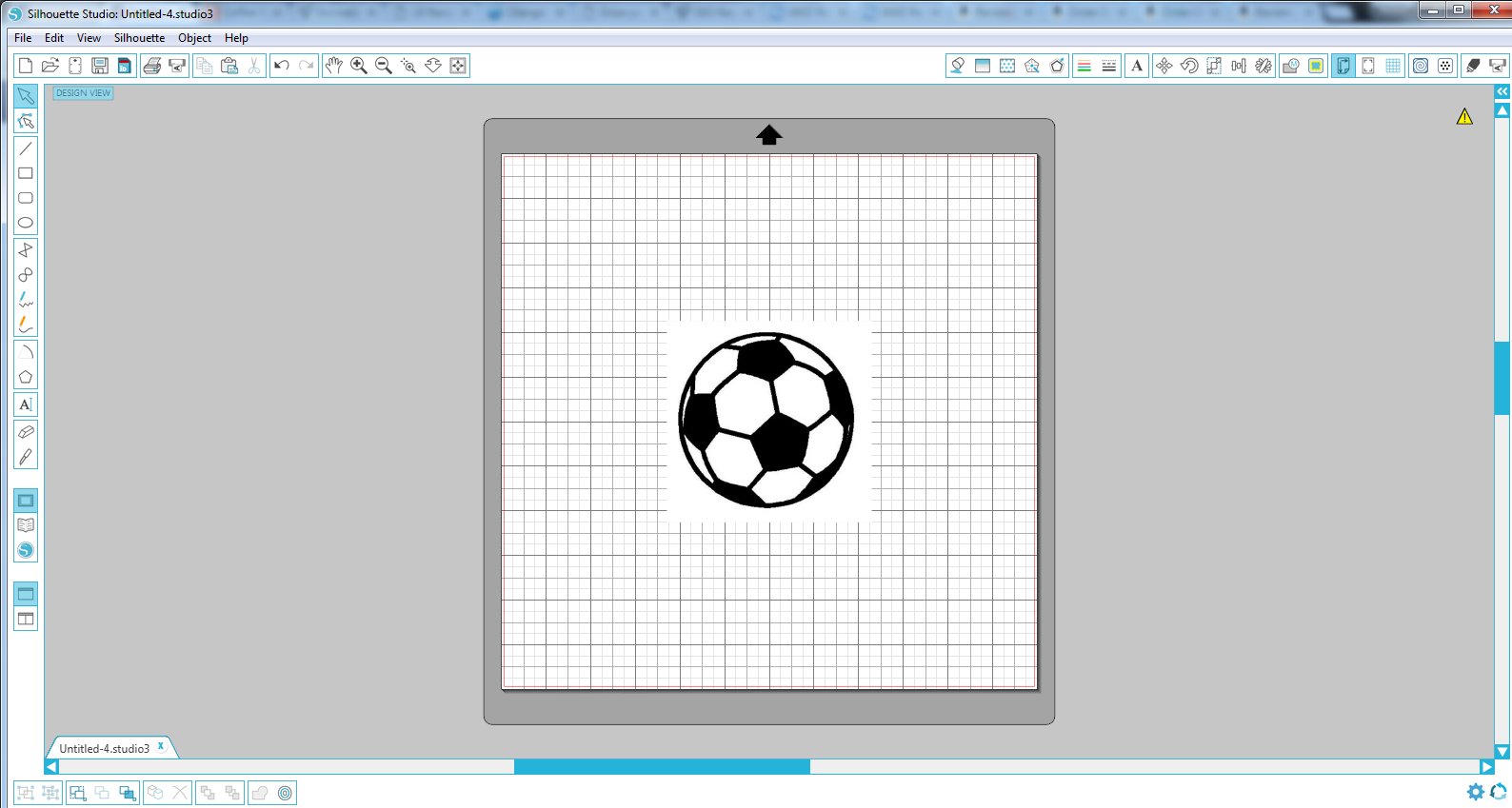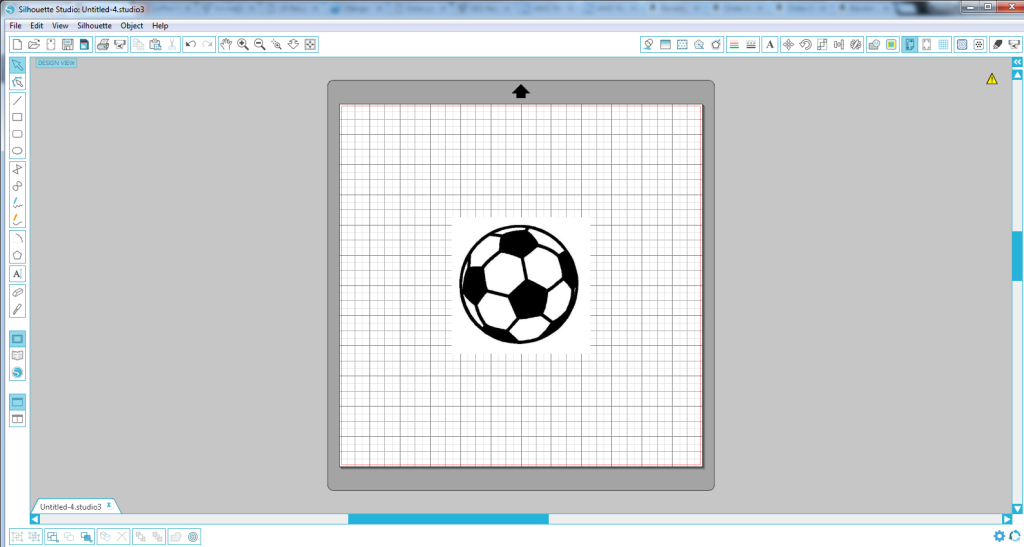 To get an image ready, you need to signal to your software the locations that it needs to cut.  To do this, first set up the image on your workspace.  Then, you want to get it to the correct size that you need.
Now we need to tell Silhouette where to trace.  When you are ready, click on the "Open the Trace Window" button on the top right.  It looks like a yellow square with a blue butterfly in it.  "Trace"  will trace all of the lines.  "Trace Outer Edge" will trace only the perimeter and not any other details.  For this soccer ball, I want to "Trace" so that I get all of the lines.  If I did "Trace Outer Edge" I would just get a circle.  First you will drag a box around the image to select the area that you want to trace, and then select the tracing type that you want.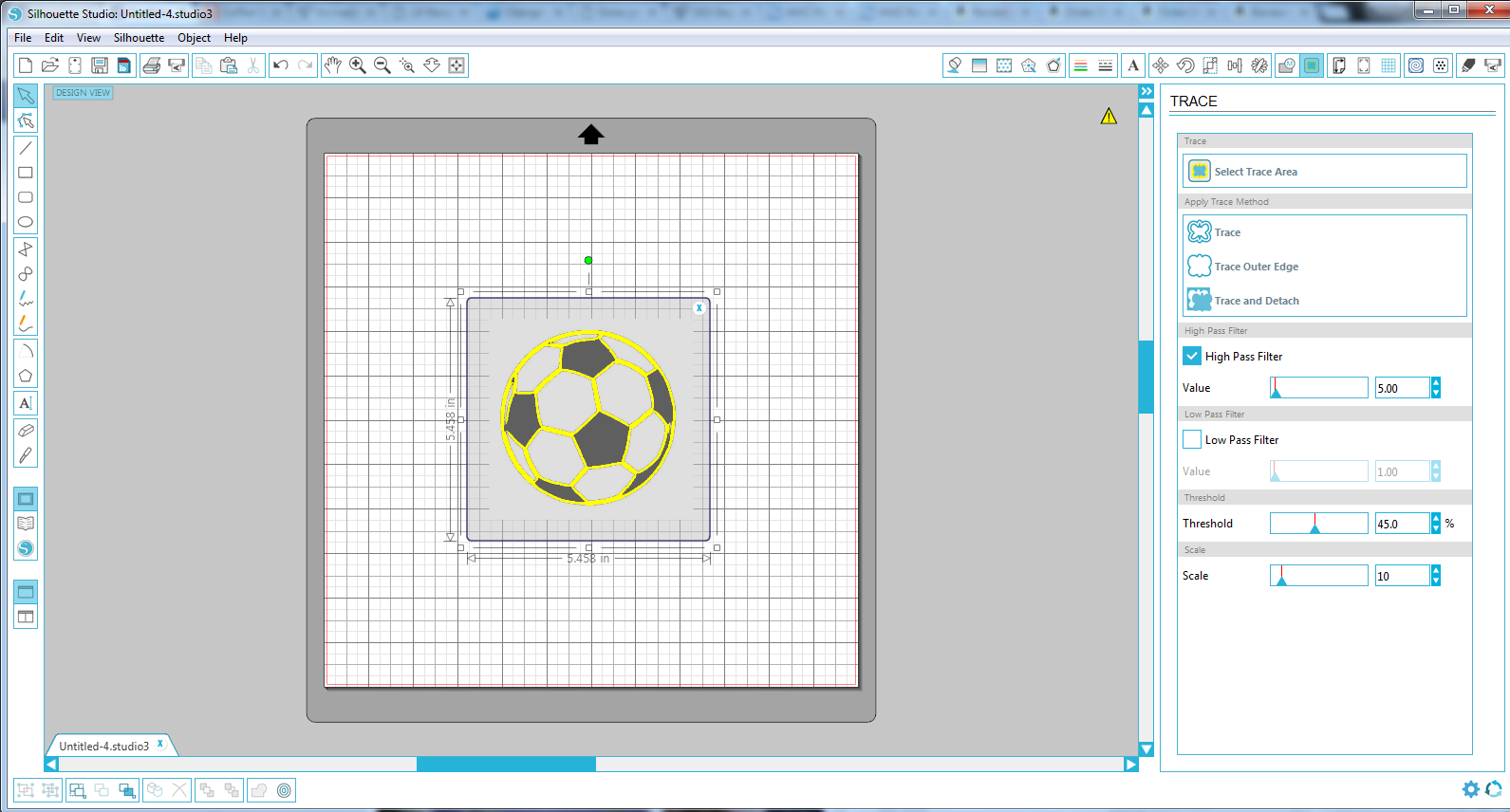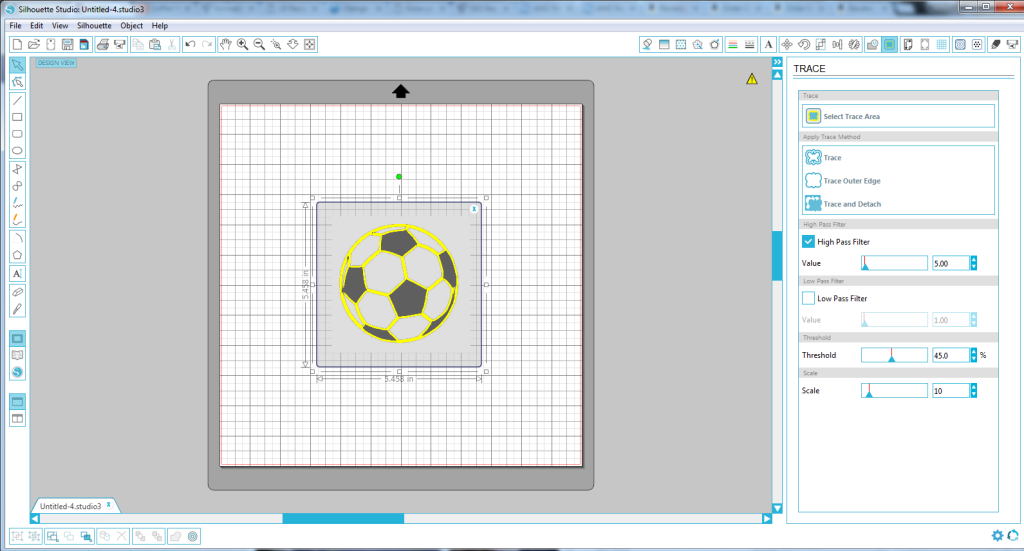 Now you will see red lines indicating the cutting lines.  You can move the original image and delete it from the work space as you will not need it anymore.  Sometimes, an image will have too many details and not all of them are needed.  To eliminate particular details or lines, right click on the image, then select "Release Compound Path."  Now you can select each line or detail piece individually.  Delete those that you do not need anymore, being very careful to not move anything out of position.  If you do move something accidentally, simply click on the "Undo" arrow at the top left to move it back.
When you have removed all of the unneeded details, click outside of the image and drag a box to encompass all of the image pieces.  Right click and select "Make Compound Path."  This will group them all back together.  You are done!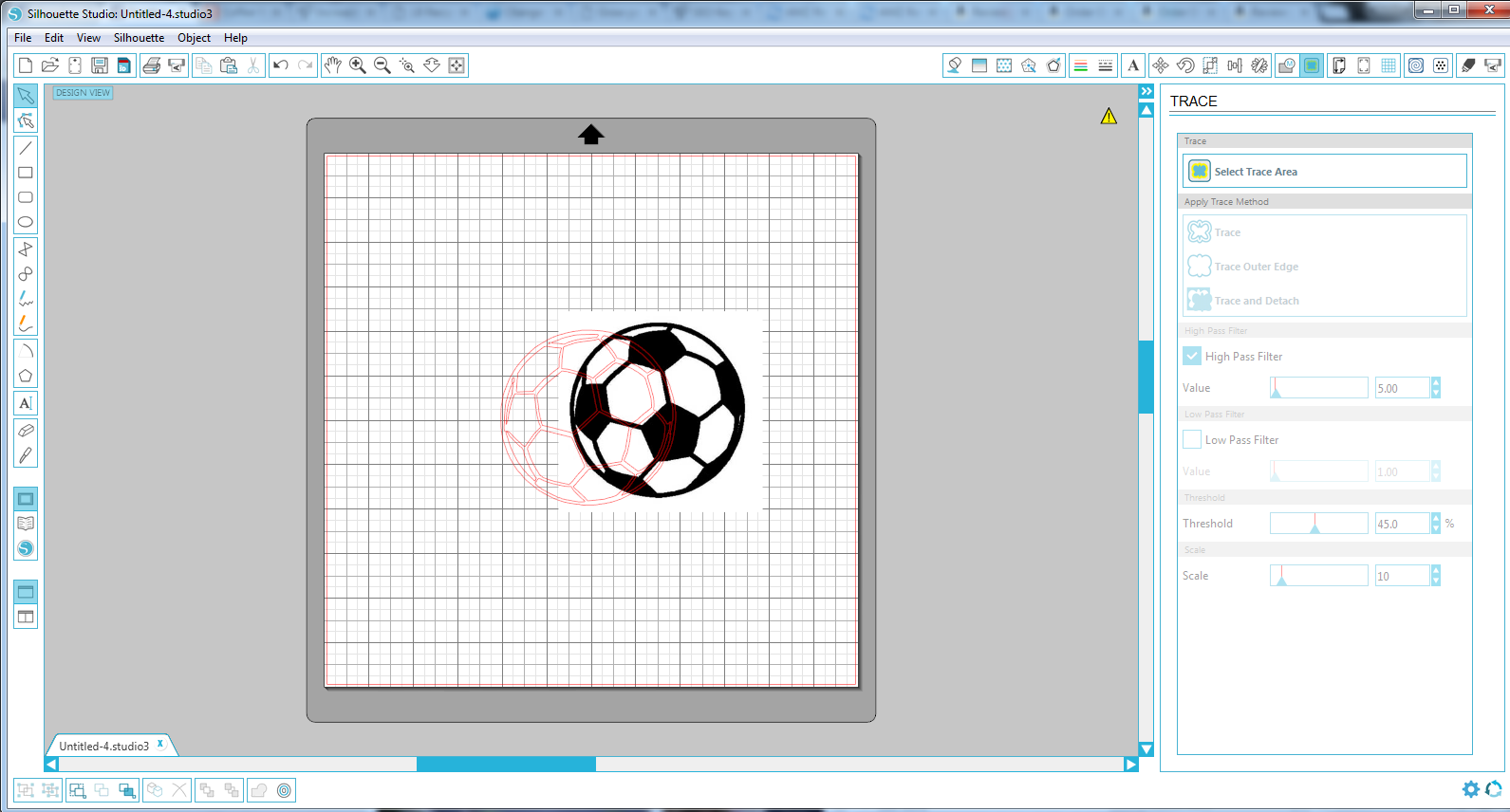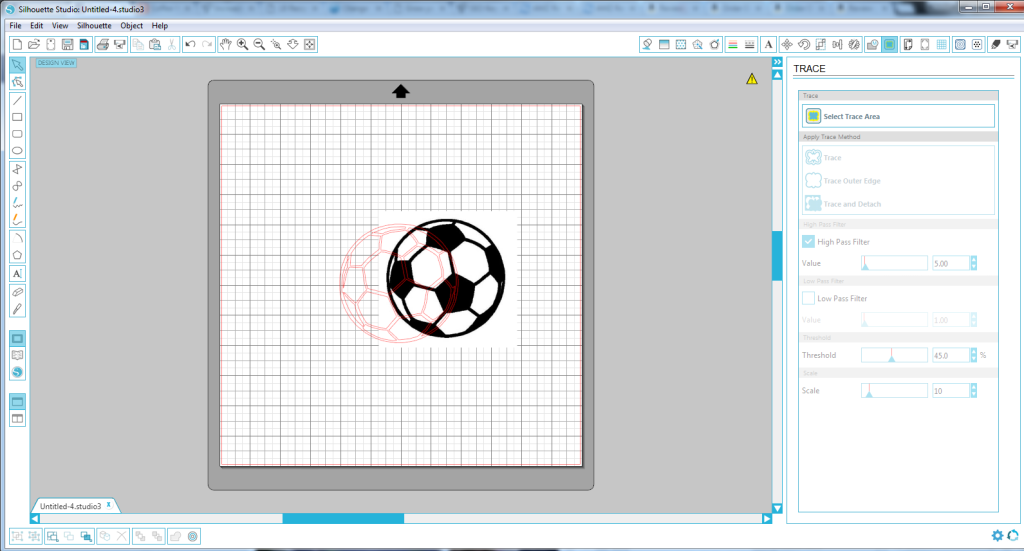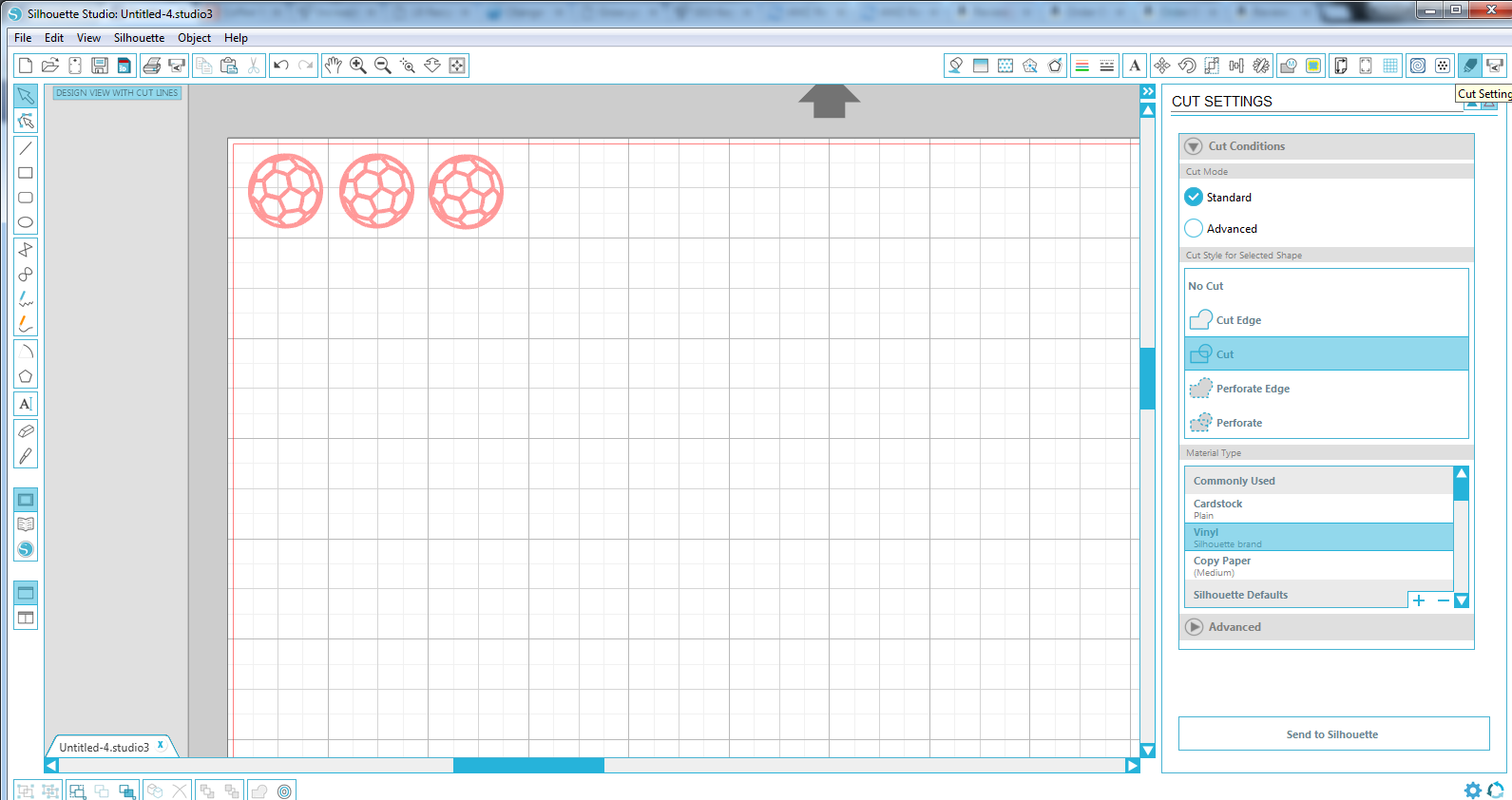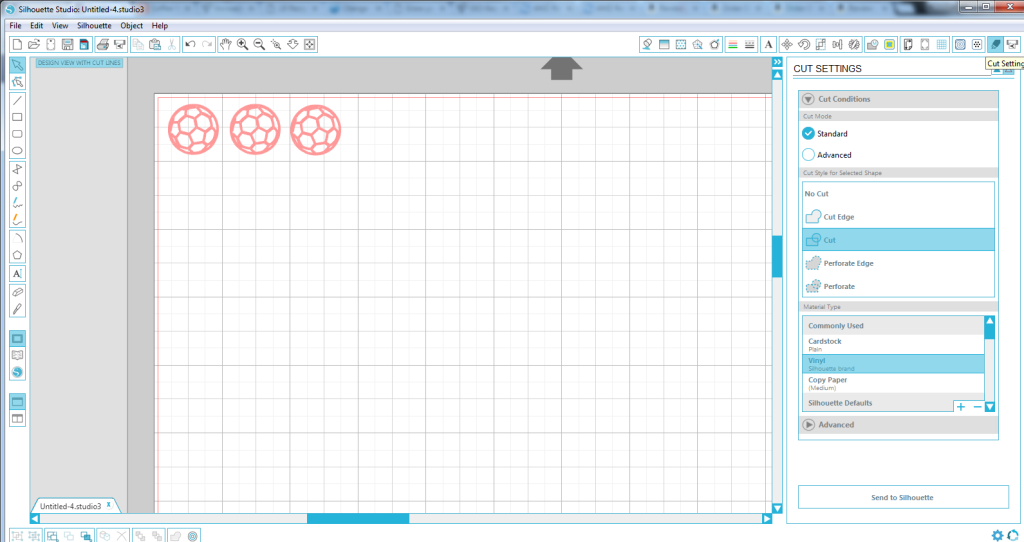 Now that your image is ready to go, you are ready to cut it out!  First thing you want to do is get your vinyl of choice loaded and ready (in this case, Oracal 631 vinyl as I am glass etching).  If the vinyl is the full width (12″ wide), you do not need to use the mat, you can just feed it straight into the machine, like this.  This is done by selecting Load Media and then lining up the vinyl so that it is aligned to the left side arrow on the base of the Silhouette. Check out the instructions in your Getting Started booklet on how to load the vinyl.  (Make sure that you have your white sliding rollers in the right place because if they are too wide, it will not grip your vinyl.  Learned this the hard way!)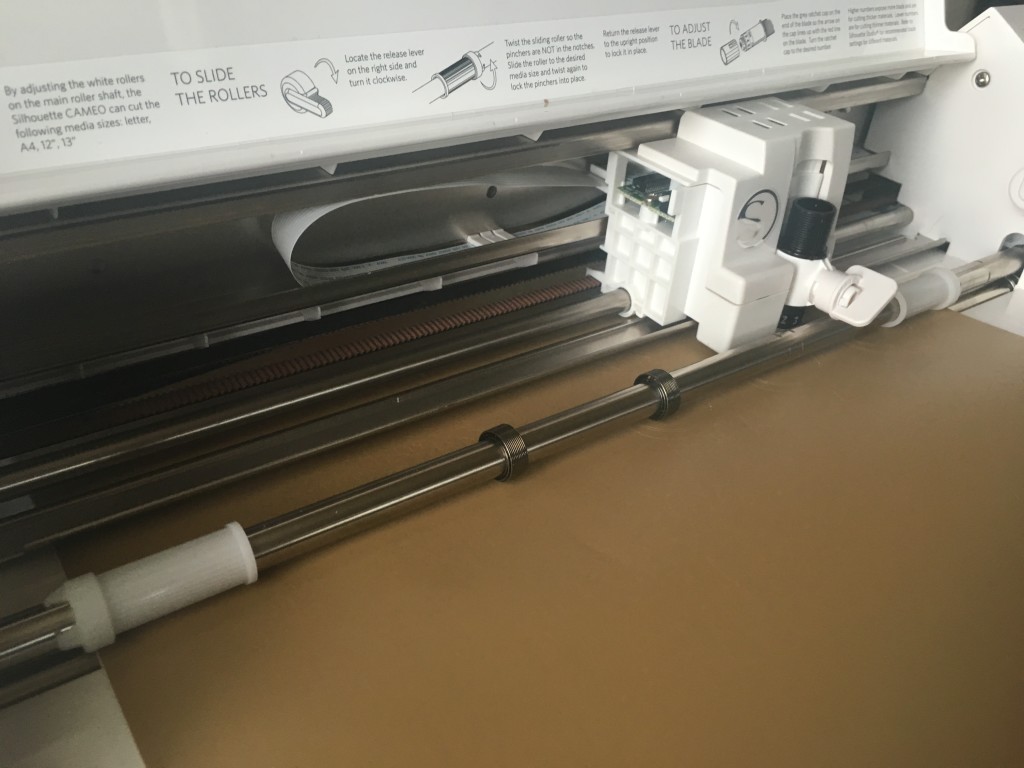 After your media is loaded, click on the "Cut Settings" button in the top right corner.  This will take you to the menu that preps for your cut.  You will want to use "Cut" to get all of the details and "Cut Edge" if you want just the perimeter.  For material type, select "Vinyl" and even though it says Silhouette brand, I found that it was perfect for the brand I had as well.  Selecting vinyl will prompt you to make sure that your blade is set to the correct depth of "1."  Make sure that your blade is ready to go and at the correct number, secured in your Silhouette.  (You can find the steps for changing your blade depth in the manual as well).
If your vinyl is not the full 12″ wide, you can place pieces on your cutting mat, leaving the vinyl backing on.  The mat is sticky so it will hold the vinyl in place.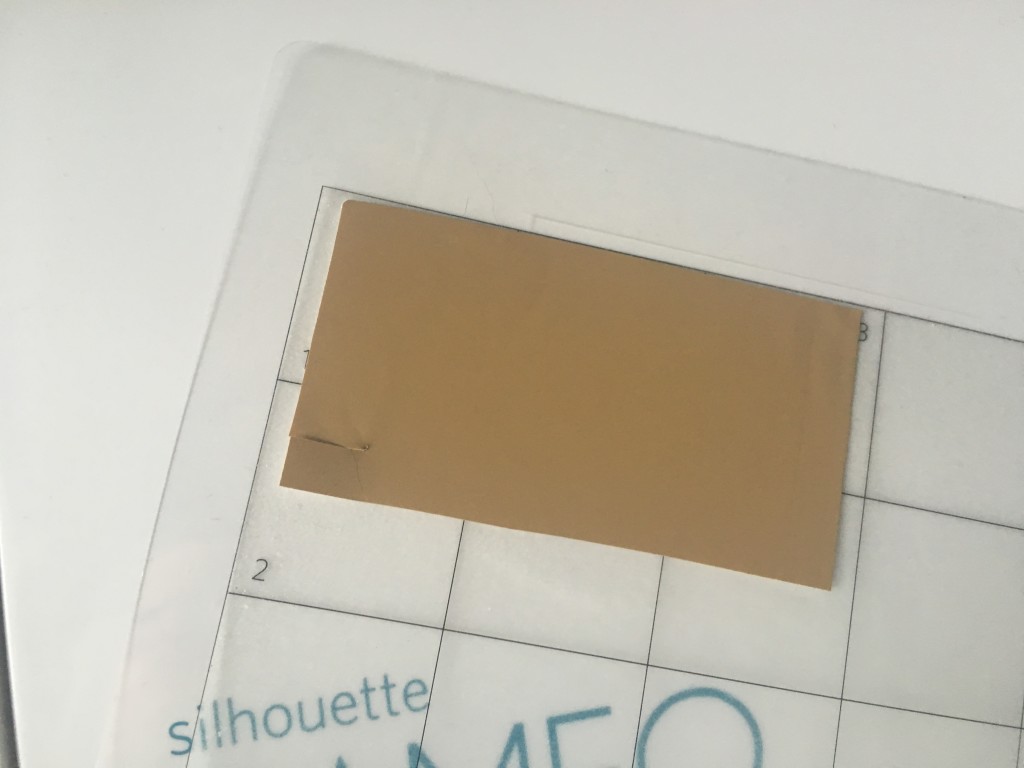 Now you are ready to cut!  Select the "Send to Silhouette" button and watch it work its magic!  Make sure that there is some slack on your vinyl as the machine will pull it back and forth through the cuts until it is done.
When completed, cut down the vinyl to your shape.  Depending on your project will depend on what parts of the vinyl you want to remove using your Silhouette hook.  If you are etching glass, you want to remove the pieces that you want to show up as etched.  If it is for a shirt, you want to leave the pieces that will be transferred to the shirt.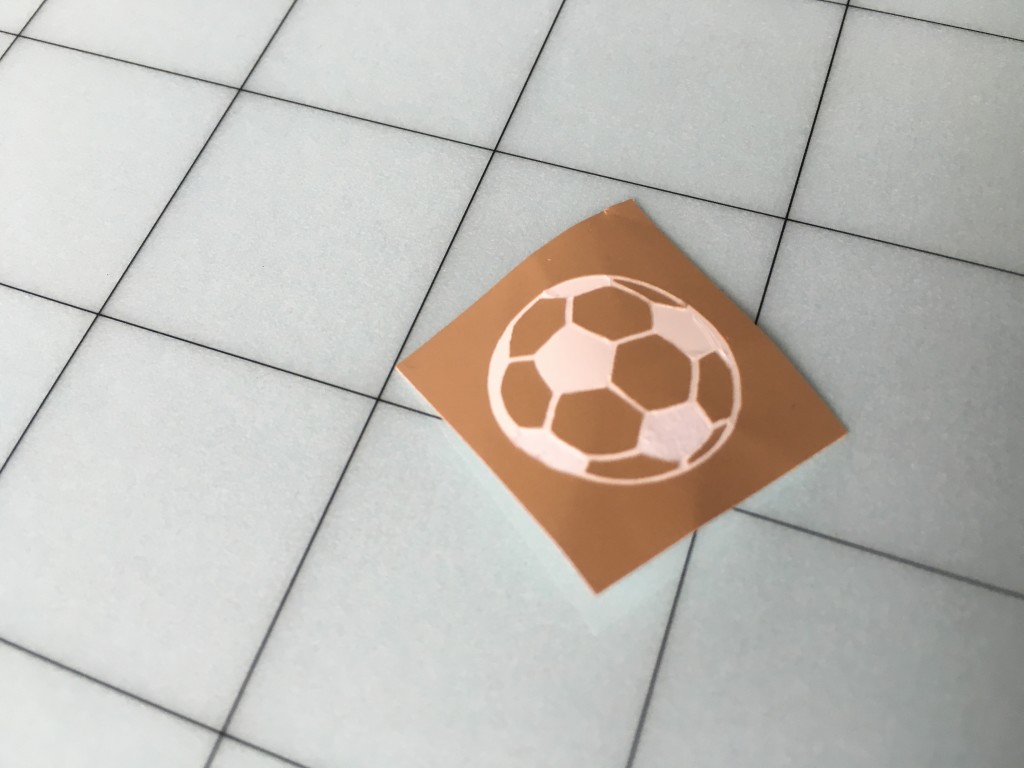 Now your vinyl is all set for your project!  You will use the Vinyl transfer paper to get the vinyl to stick to the transfer paper so that you can keep its shape while removing the backing of the vinyl so that the sticky side is showing.  You will then apply the vinyl to your item, pressing hard, and then peeling off the transfer tape so that only the vinyl remains.

That's it!  Now you know how to cut vinyl on a Silhouette!

By