This shop has been compensated by Collective Bias, Inc. and its advertiser. All opinions are mine alone. #youtheoryturmeric #CostcoFinds #CollectiveBias
I am always looking to harness the power of natural ingredients and want to share my Five Superfood Spices for Better Health.  These are spices and herbs that support a healthy lifestyle.  Keep reading for your FREE printable!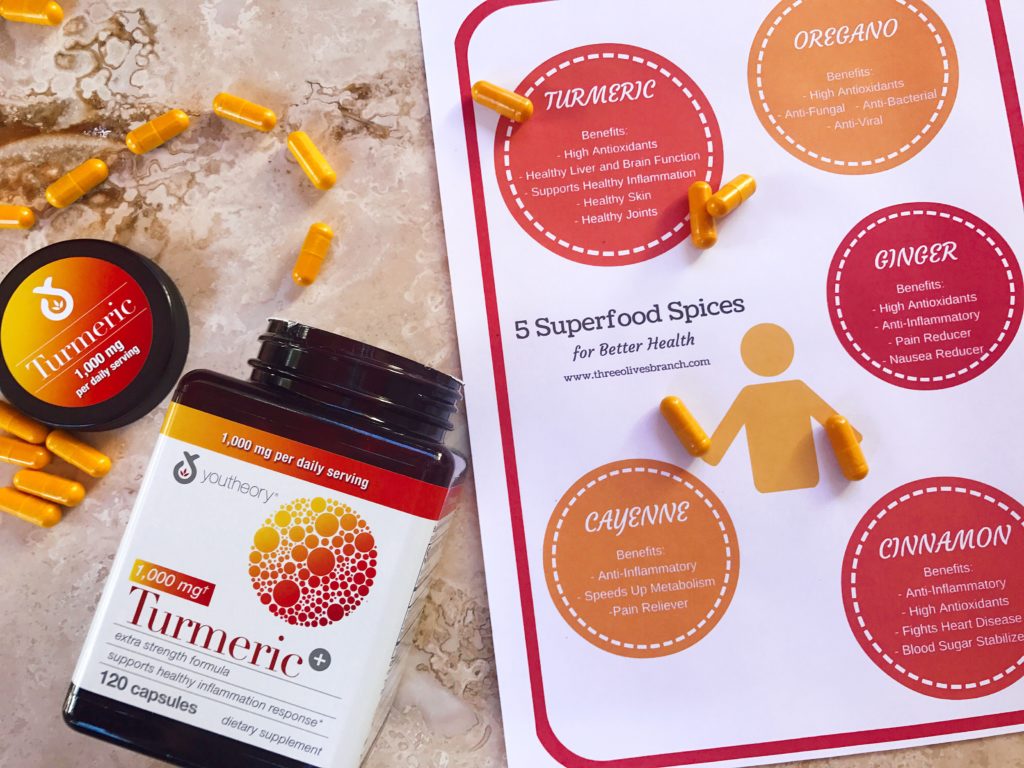 Here are my top 5 favorites!
Turmeric
Oregano
Ginger
Cayenne
Cinnamon
Let's visit each one!
Turmeric
Turmeric is one of the newer spices that I have become a big fan of.  And we are going to spend some extra time talking about Turmeric because of how amazingly powerful it is and how easy it is to get your daily dose.  Turmeric supports healthy skin, healthy joints, healthy liver function, a healthy inflammation response, and is high in antioxidant properties.  It also supports exercise recovery and offsetting muscle pain from overexertion.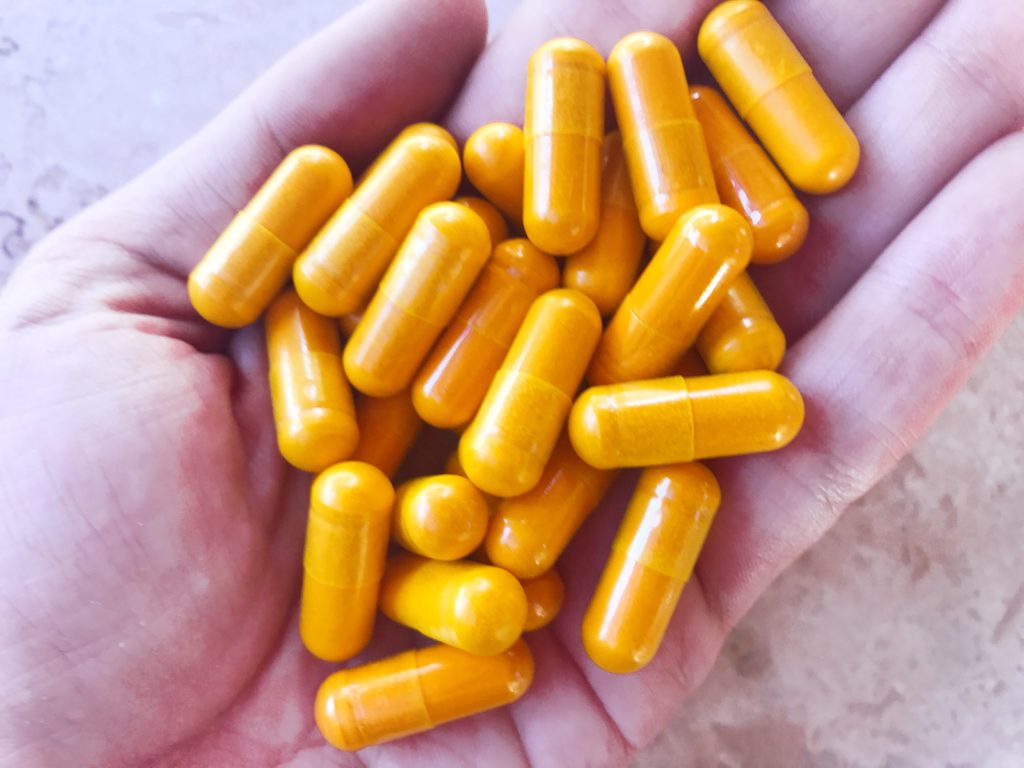 As turmeric can have a strong flavor, I love to get my daily dose of it by taking youtheory® Turmeric Extra Strength 120 Capsules.  The old formula had 450mg of turmeric per 3 capsules however this new version has 1,000mg per 2 capsules!  That means these vegan capsules have three times the amount of turmeric!  To go along with this new, powerful formula, youtheory has updated the package as well!  You can find the new package by looking for a few things.  The strength has changed to 1,000mg per serving, the count is now 120 capsules per bottle, and the top has the orange circle sticker with product information.  The circle logo on the front also no longer has the tree in it and is made of circles instead.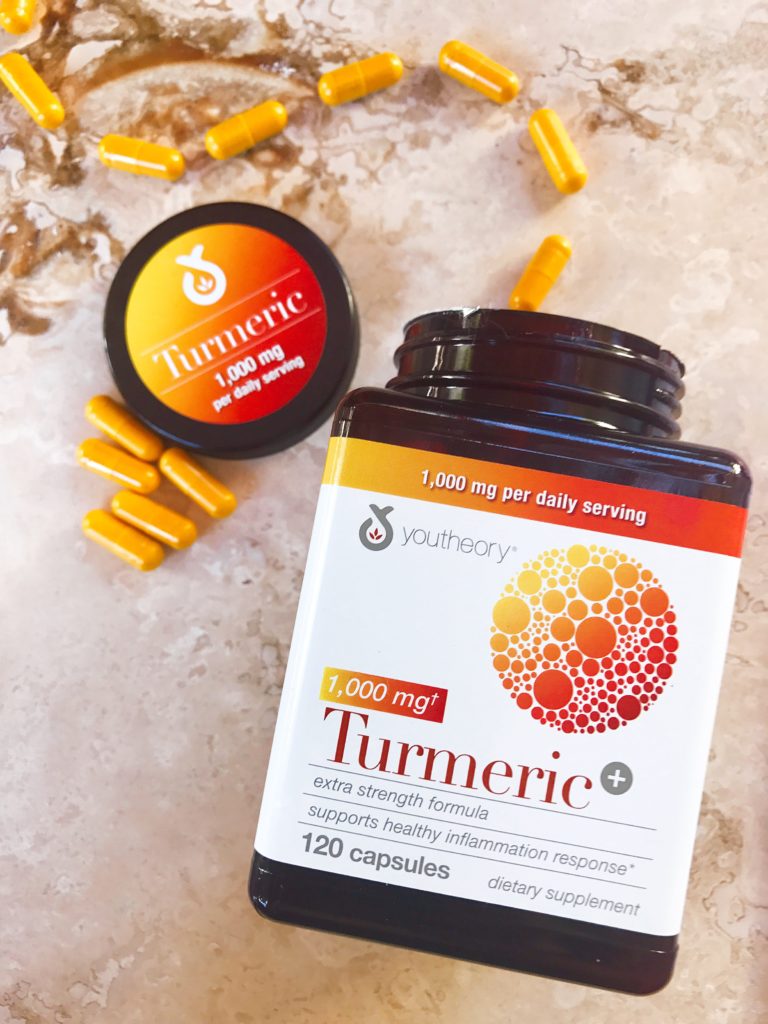 One thing that I absolutely love about youtheory Turmeric capsules is that they are enhanced with black pepper right in the capsules!  The black pepper improves absorption of the turmeric by 20 fold over consuming turmeric on its own.  You want to make sure that you are benefiting from all those great turmeric properties!  This makes the capsules "turmeric amplified" as you cannot get the same benefits from the spice rack.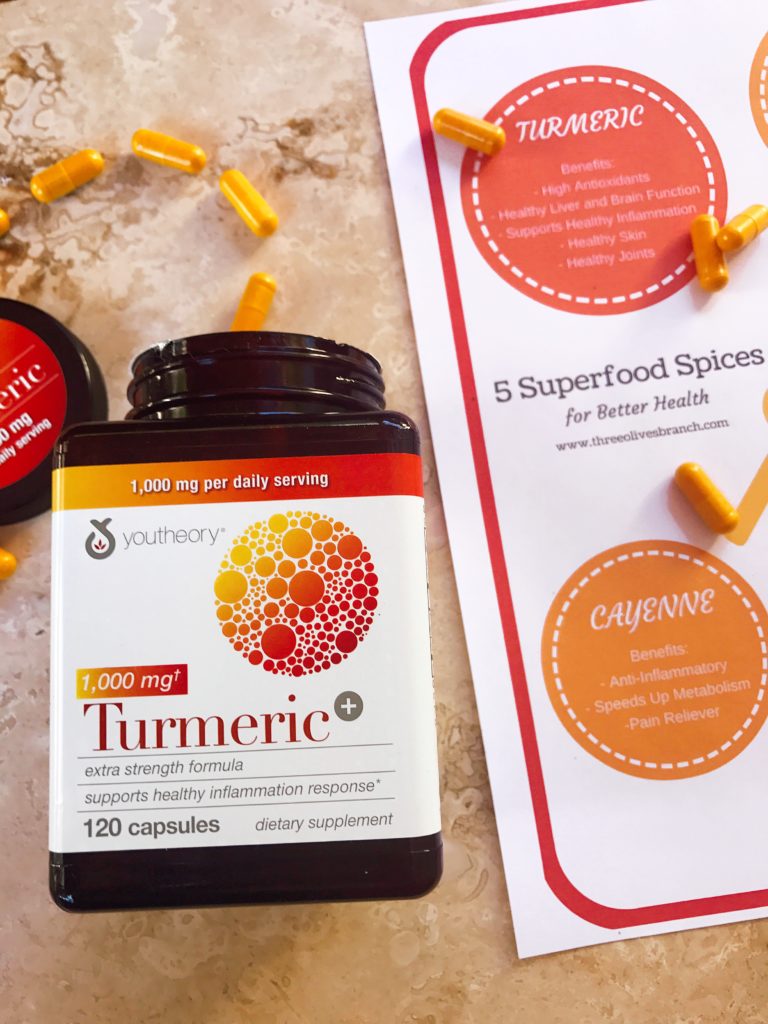 It is so easy to find these turmeric capsules as well!  Just hope over to your local Costco and find them in the supplement section.  Allergies in the family?  Another fantastic thing about these capsules is they are allergy-friendly!  youtheory Turmeric capsules are vegetarian, vegan, hypoallergenic, and free of gluten ingredients.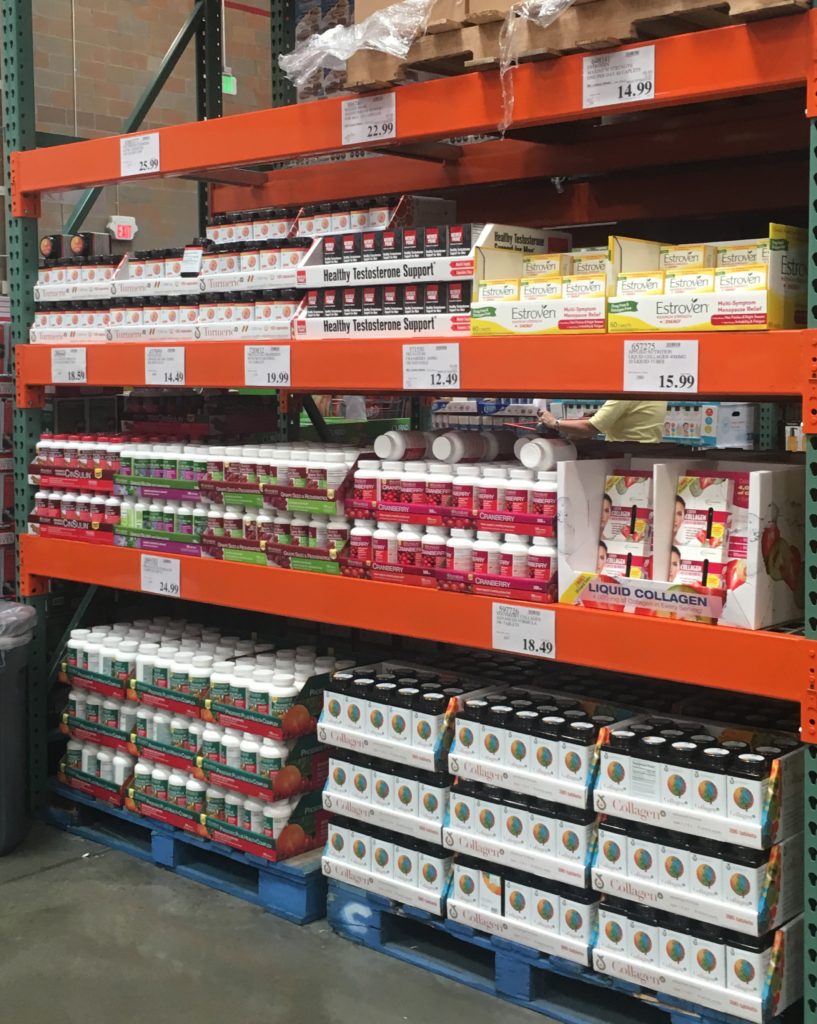 2) Oregano
Oregano is high in antioxidants  and packs more power than other common vegetables such as broccoli!  It is also anti-fungal, anti-bacterial, and anti-viral.  Oregano can be consumed in many forms and a great ingredient to have on hand.
3) Ginger
Ginger is one of the most commonly discussed superfoods.  It has been utilized by cultures for centuries and has a wide range of benefits.  Ginger is also high in antioxidants and aids in managing inflammation.  It is also a great pain and nausea reducer, which is why pregnant women continuously turn to Ginger for nausea issues.
Get this FREE printable of Five Superfood Spices for Better Health at the bottom of this page!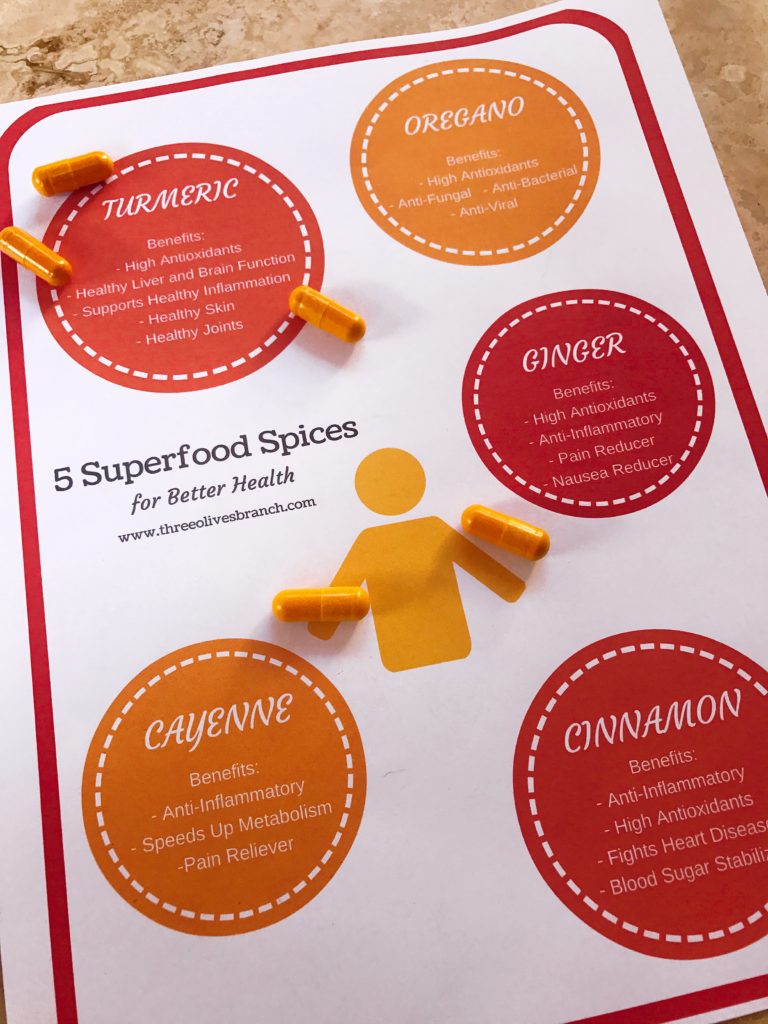 4) Cayenne
Cayenne is spicy, and for good reason!  The capsaicin in cayenne, which is what gives peppers the heat factor, is great for overall health.  Cayenne speeds up metabolism which is a great way to assist in losing weight.  It is also a great pain reliever, even if you feel that it can cause some pain itself!
5) Cinnamon
Cinnamon is also spicy.  It is great for fighting heart disease and stabilizing blood sugars.  Cinnamon is also high in antioxidants and aids in managing inflammation.
There are many other spices and herbs out there that are also a powerful health tool.  What are your favorites?
---
Stick it inside your cabinet for easy reference and as a reminder!

By