This shop has been compensated by Collective Bias, Inc. and its advertiser, MARS. All opinions are mine alone. #CallAnEatible #SkittlesHomegating #CollectiveBias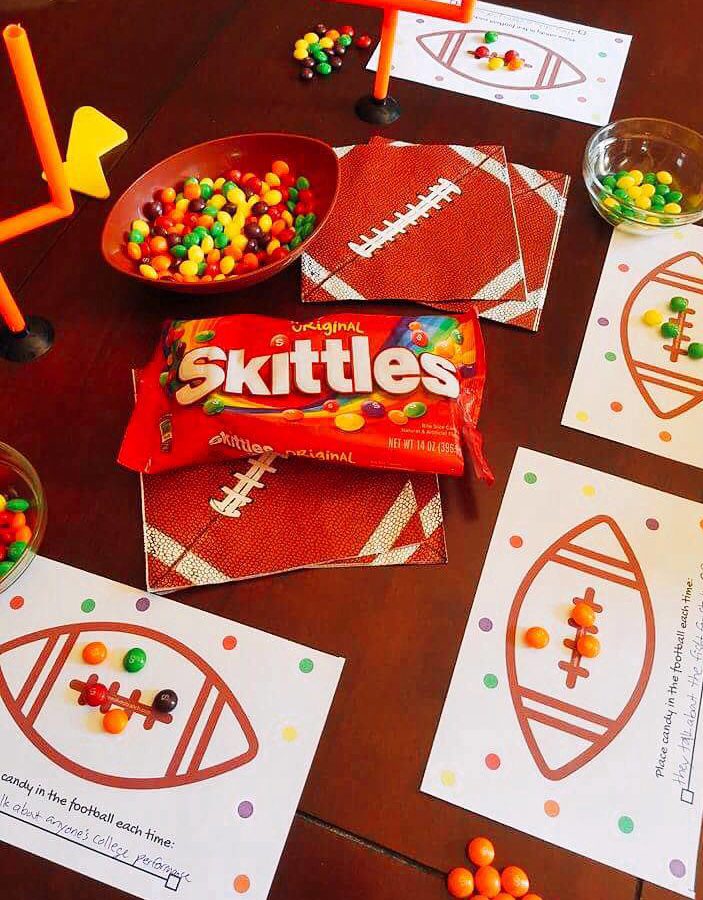 I always love to incorporate activities or games when we are watching football games.  I aim for things that are somewhat simple and easy for everyone to participate!  And just as teams do not call the same plays every week, the same should go for your football event.  Call an eatible by using this Football Catch a Phrase Game!  Score extra points with your family and friends by using Skittles® to bring a colorful surprise to the table.
We have fans for several different NFL teams in the family, so most games are an intense viewing event!  Add Fantasy Football on top of that, and you have a room full of people constantly screaming
To prepare for the Football Catch a Phrase Game, make sure you have enough game sheets printed off for each person.  You can get this FREE PRINTABLE here!  There are two score cards on each sheet.  Cut them in half and you are ready to go!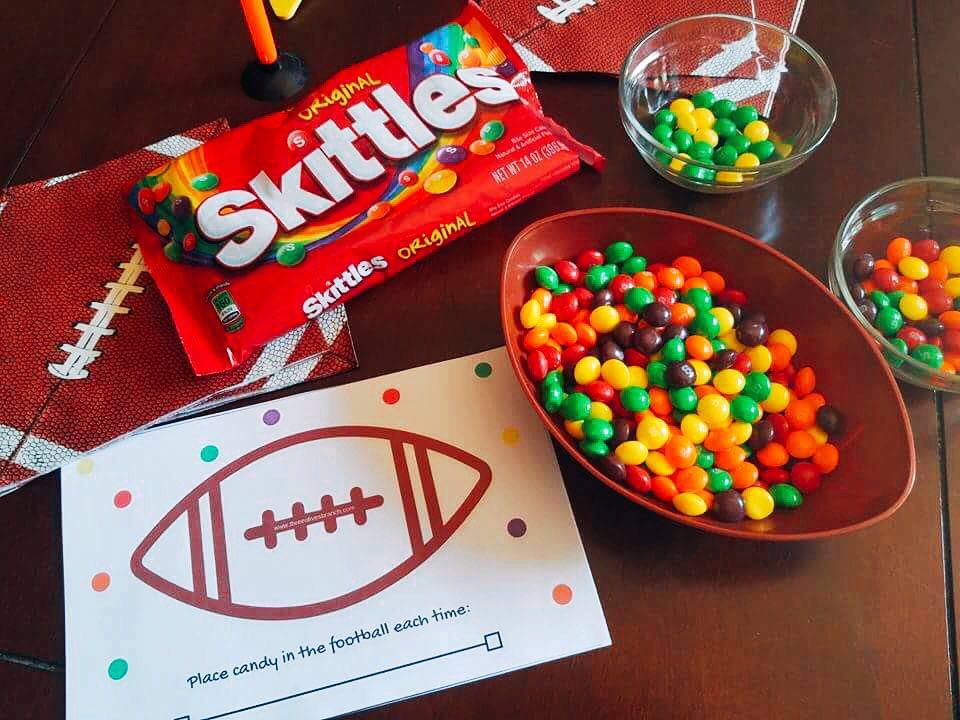 You will also want to set out a bowl of Skittles as these are your game markers for the Football Catch a Phrase Game!  Everyone will need to have a small handful to play with, so they can either keep them nearby or you can provide small bowls for each person.  Make sure you have a LOT of Skittles as most of them will likely disappear during the game!
Any flavor of Skittles is great but I like to use the original flavors.  The colors are perfect for showing some team pride in your game sheet!  Just swing by your local Kroger store, head to the candy aisle, and grab a few bags of Skittles.  Easy!  Grab some more Skittles inspiration here!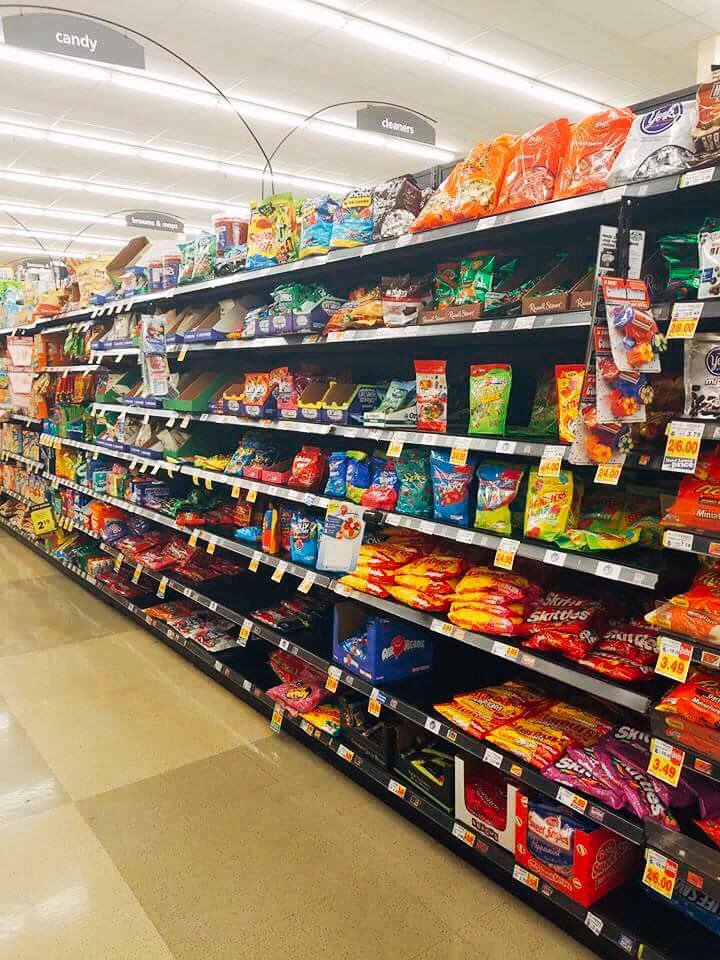 Before the game starts, each person selects a phrase or situation that will become their scoring event.  Then each time this happens in the game, that person will put one Skittle into the football on their game card.  Everyone playing will need to agree on the phrase that each person picks in order to keep it fair.  For example, "each time they mention so-and-so's injury" or "each time they mention the weather" and so on.  You want to aim for events or phrases that are assumed similar in commonality so that it is fair.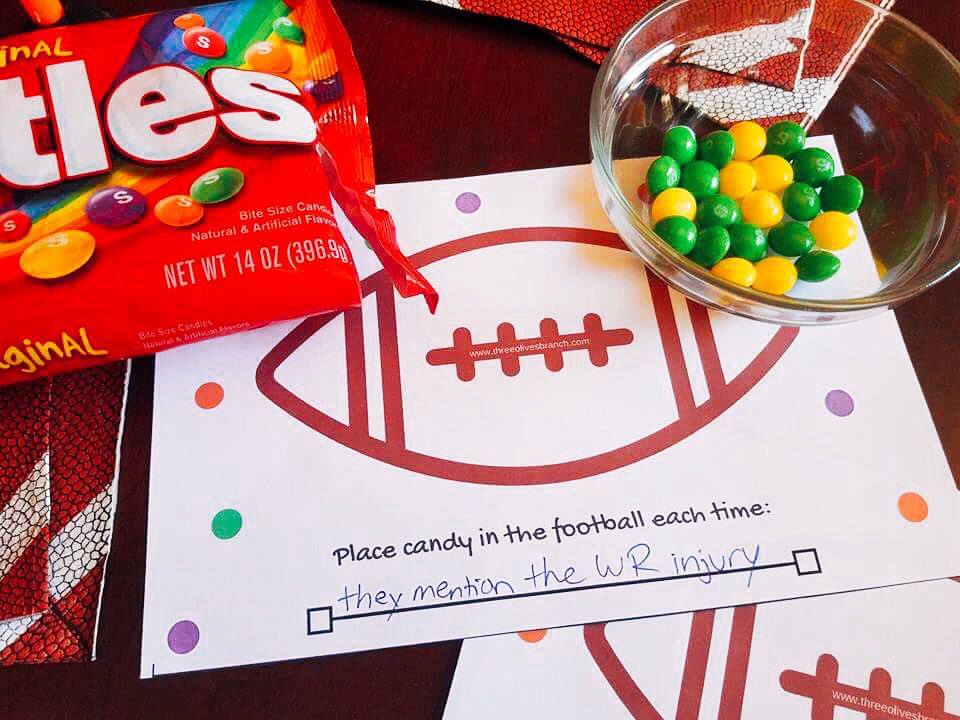 If the person misses their own phrase, they are out of luck!  They have to recognize the phrase and call it out in order to put their Skittle in the football.
At the end of the game, the person with the most Skittles wins!  The trick here is keeping enough Skittles on hand as markers without them all being eaten!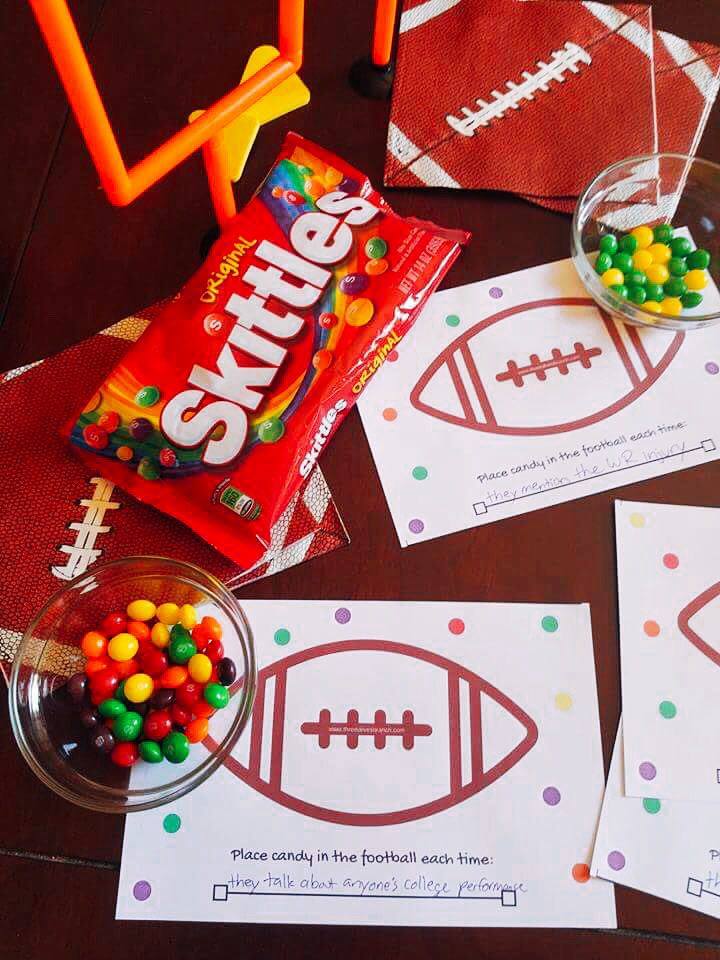 Prizes for the top winners are always a great touch, but bragging rights are also enough. 🙂
Want to enter to win NFL tickets or an NFLShop.com gift card?  Click here to enter the Eatible sweepstakes!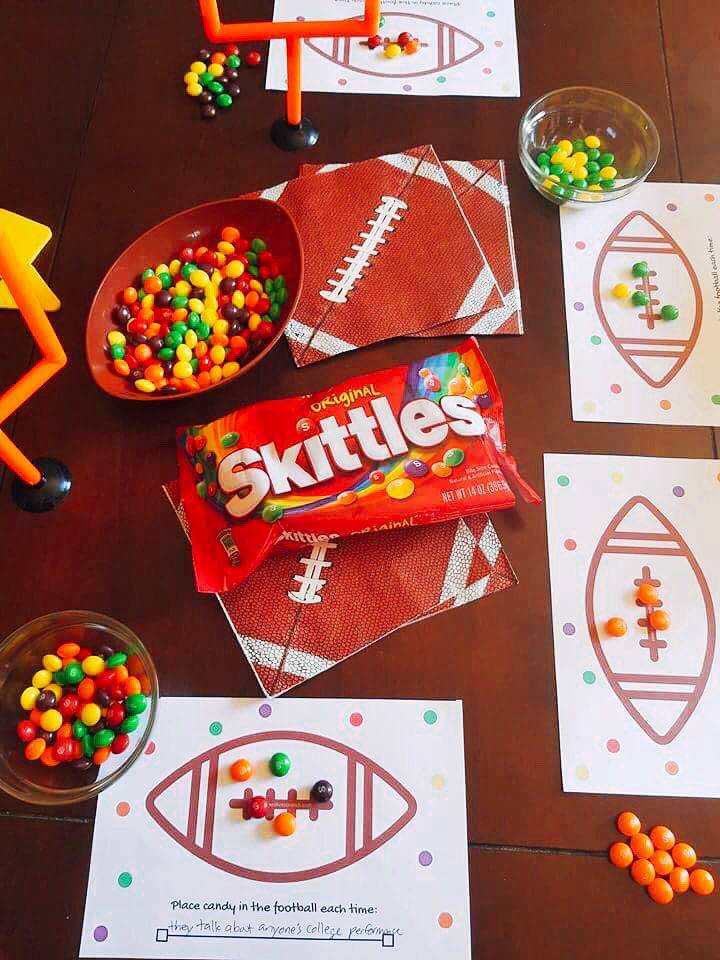 Do you have any fun games or activities that you like to play during a homegating event?
Find more homegating activity and recipe inspiration here!
---
By