A slight twist on a classic holiday dish! Fast and simple to make, plus vegetarian, vegan, and gluten free.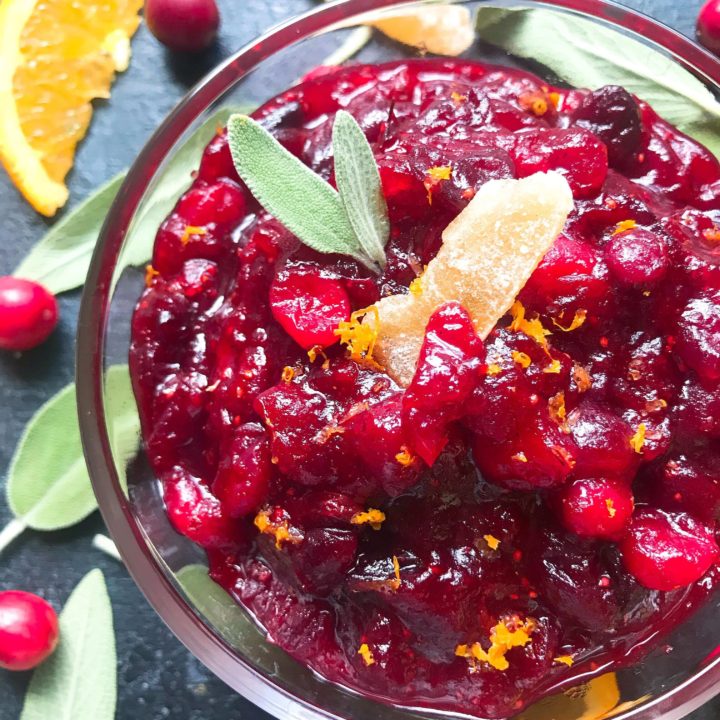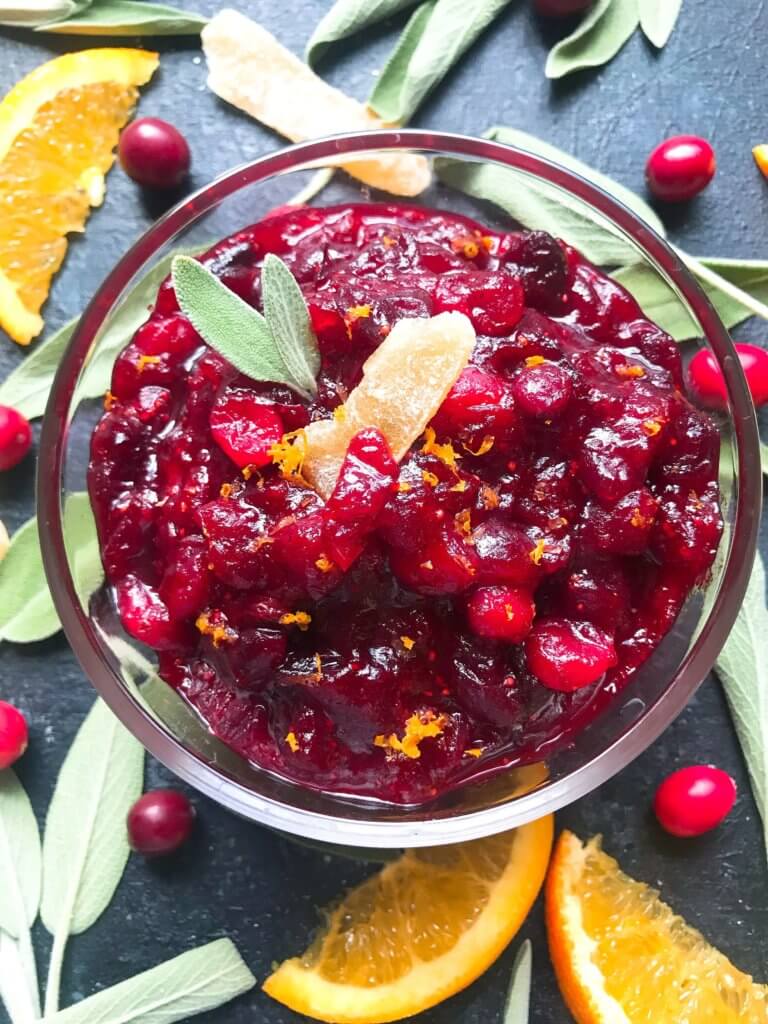 A quick and simple way to upgrade your holiday meal, this Ginger Orange Cranberry Sauce is packed full of flavor.  Ready in just 10 minutes, this sauce will become a staple at Thanksgiving, Christmas, Easter, and your other holiday dinners.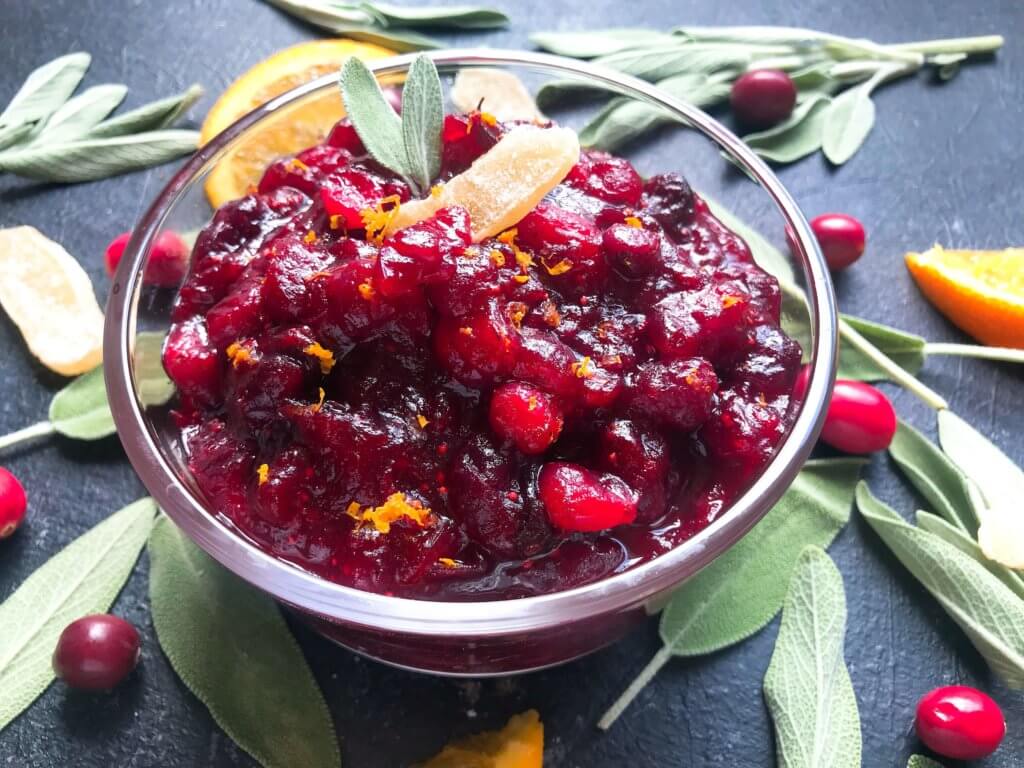 This post contains affiliate links.
We always have two kinds of cranberry sauce at our holiday tables because there are some people that just HAVE to have the canned kind!  It is quite the debate and always reminds me of that Friends episode when Monica has to make multiple kinds of potatoes for Thanksgiving because everyone needs their tradition. I myself love the fresh sauce like this Ginger Orange Cranberry Sauce.
The addition of ginger gives it just a little extra spice and kick, but not making it spicy.  The sauce is not overly sweet, but rather balanced with sweet and a little tart from the berries.  To make a sweeter sauce, increase the sugar to 1/2 cup.  Cranberry and ginger are one of my favorite holiday flavor combinations.  Find more of our recipes featuring cranberry and ginger here!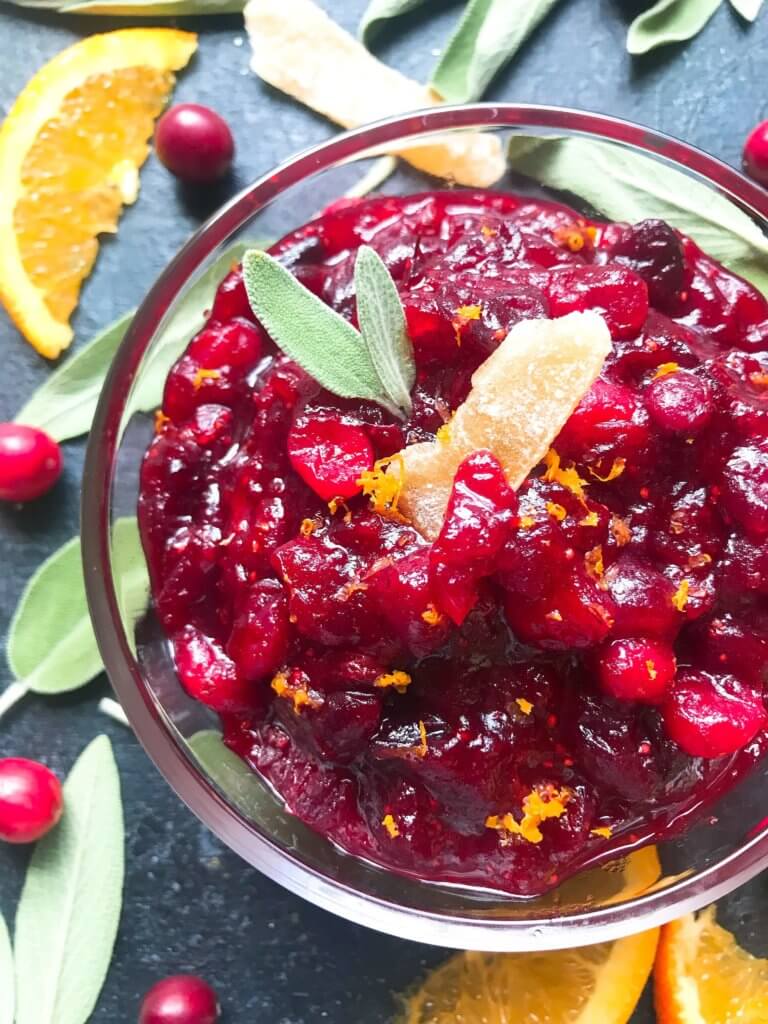 A homemade Ginger Orange Cranberry Sauce is so simple and easy to make.  Even with all the other holiday dishes to prepare, this is completely worth it.  Plus, you can make it in advance.  I always do as much cooking and prep work as I can before a holiday or big cooking day to make it less stressful.  Just a few minutes on the stove, pop it in the refrigerator, and it will be waiting for you!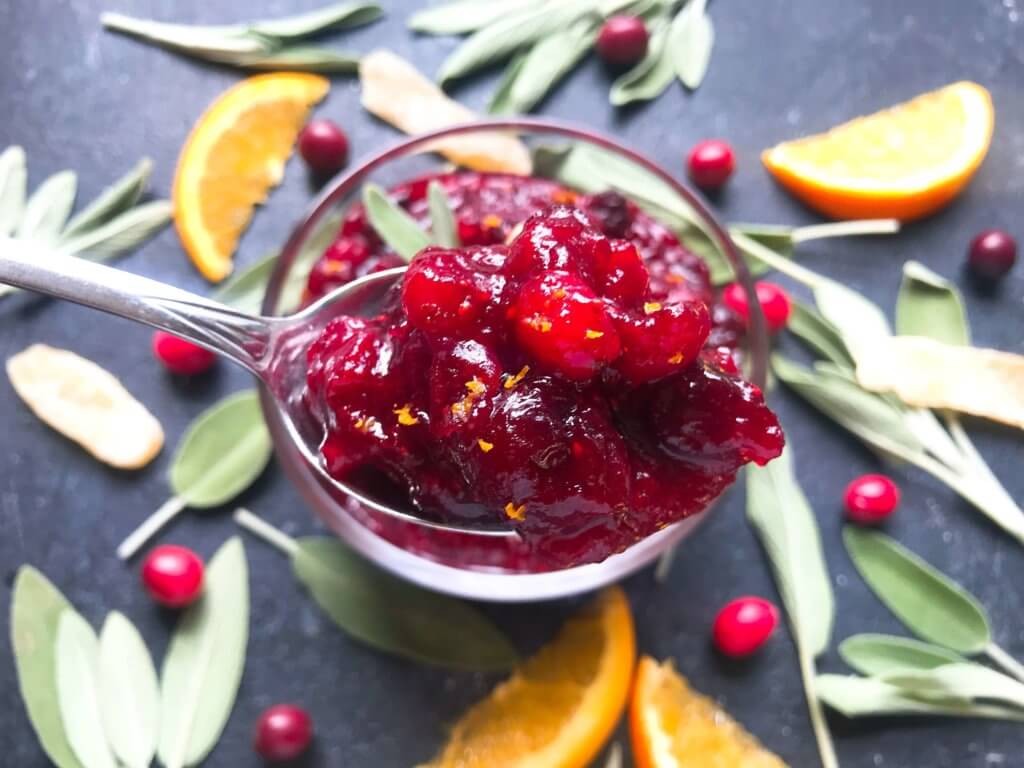 This sauce is also vegan and gluten free (gf), making it a perfect fit for any guests with dietary restrictions.  I make a double batch (or more) to make sure I have leftovers!  Find more of our holiday recipes and leftover recipe ideas here!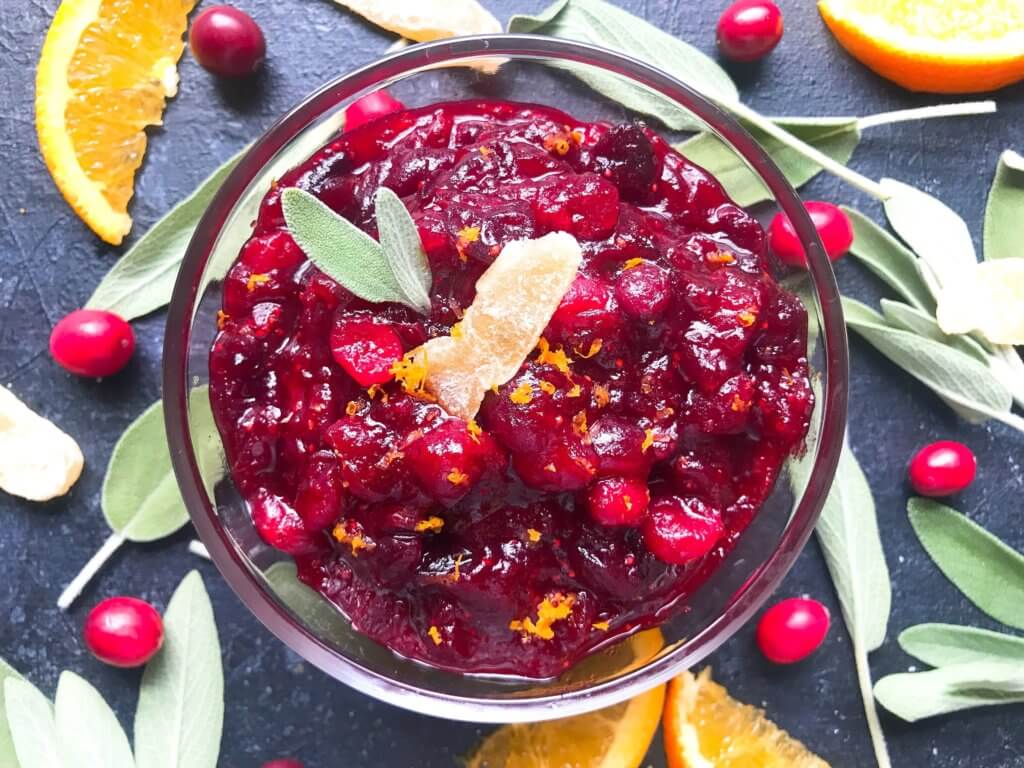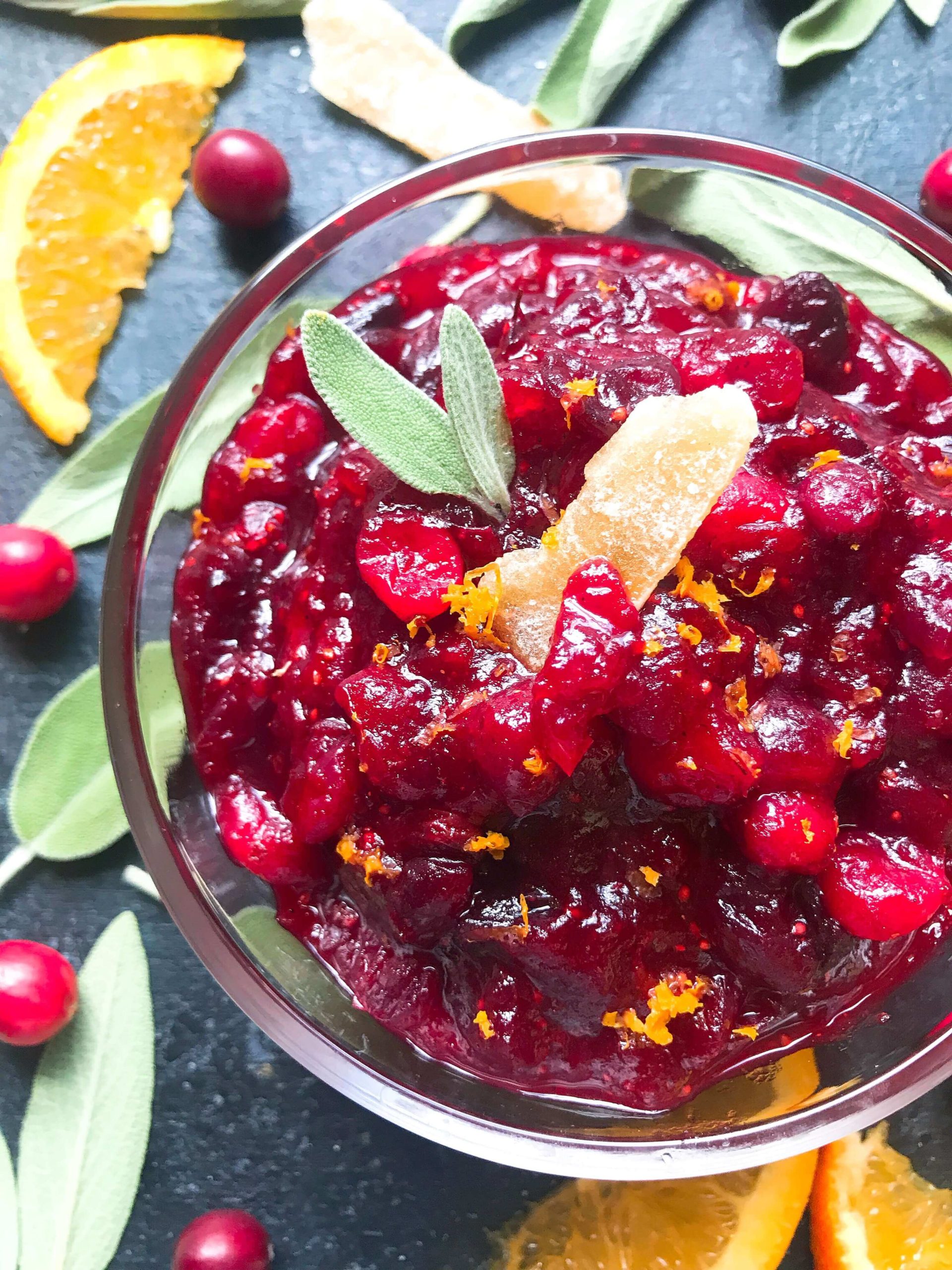 Instructions
In a medium pot, combine the cranberries, sugar, and water. Stir to combine. Heat over medium heat until boiling.

Reduce heat to low. Add the ginger, cinnamon, allspice, and nutmeg. Stir to combine.

Simmer and cook for 5 to 7 minutes. Some cranberries will remain whole and some will burst.

Add the zest of half an orange, and the juice of half an orange. Stir. If needed, add a little water to loosen the sauce if desired.

Cool the sauce until ready to serve.
By