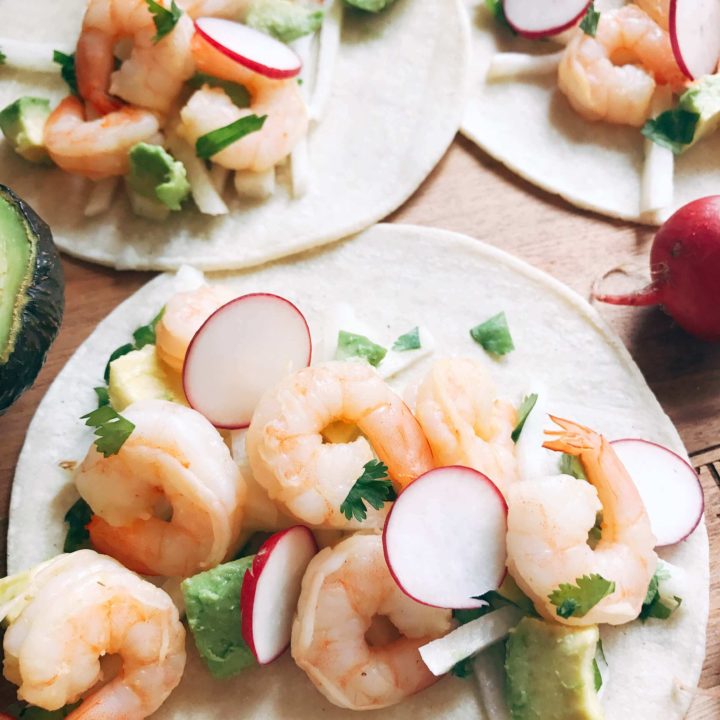 This shop has been compensated by Collective Bias, Inc. and its advertiser. All opinions are mine alone. #AquafinaSparkling #CollectiveBias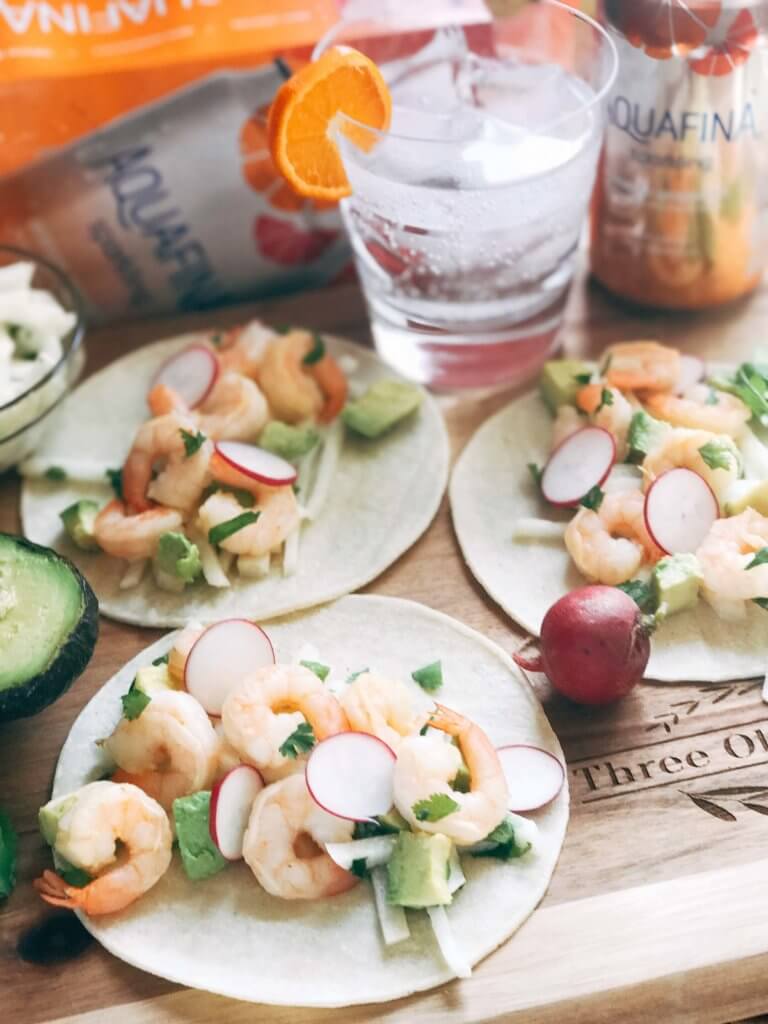 Fresh and delicious flavors make me happy!  These Grapefruit Orange Shrimp Tacos with Jicama Slaw are perfect for lighter meal options and being out and about!
These fresh and delicious Grapefruit Orange Shrimp Tacos with Jicama Slaw are inspired by my time in Italy and the amazing new Orange Grapefruit Aquafina Sparkling water.  When I lived in Italy for college, everything seemed to be flavored with grapefruit, which I loved!  It was such a unique taste and because we traveled all over Europe, with grapefruit everything in hand, I now associate the flavor with exploration.  It is like I see a grapefruit or grapefruit flavored food and am transported back to Europe.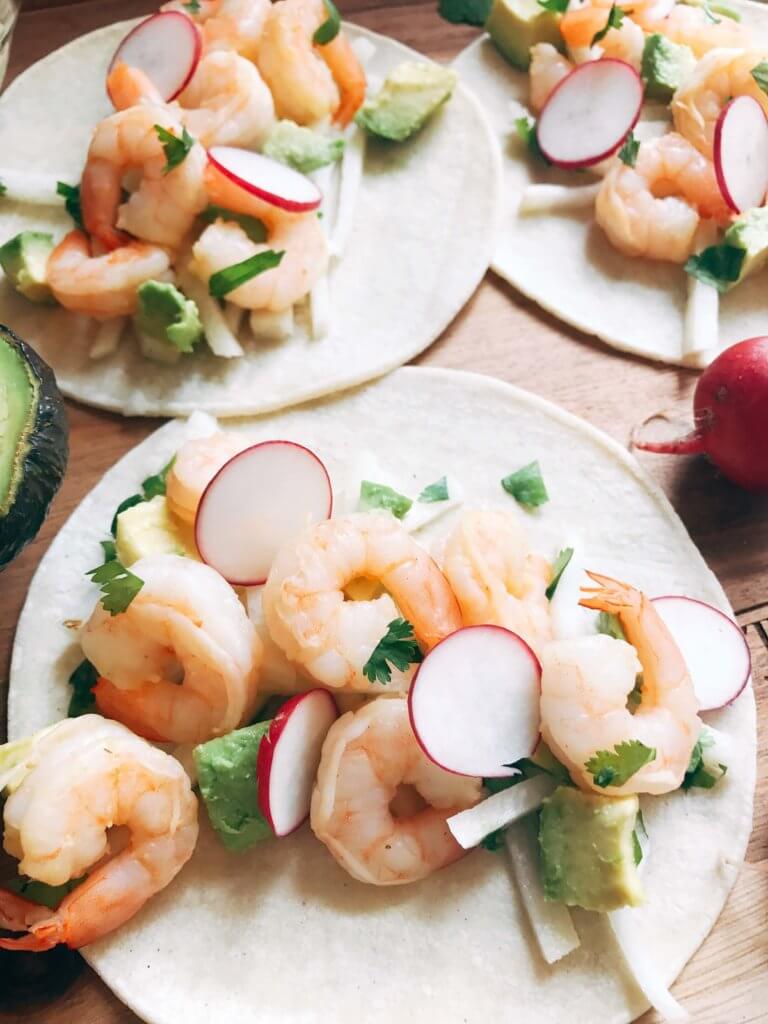 It makes me want to explore!  So as soon as I saw these new Orange Grapefruit Aquafina Sparkling waters I knew I had to get out there and do some more exploring.  I am lucky enough to live in beautiful Colorado and there are a lot of amazing places around us.  Do you feel like you take your hometown for granted?  I do.  It seems like whenever I go on vacation, I get a little crazy with the amount of events.  So lately I have decided that I am going to use the same enthusiasm right here where I live.  So some of our friends joined us to check out a local open space area, Grapefruit Orange Shrimp Tacos with Jicama Slaw and Orange Grapefruit Aquafina Sparkling water in hand.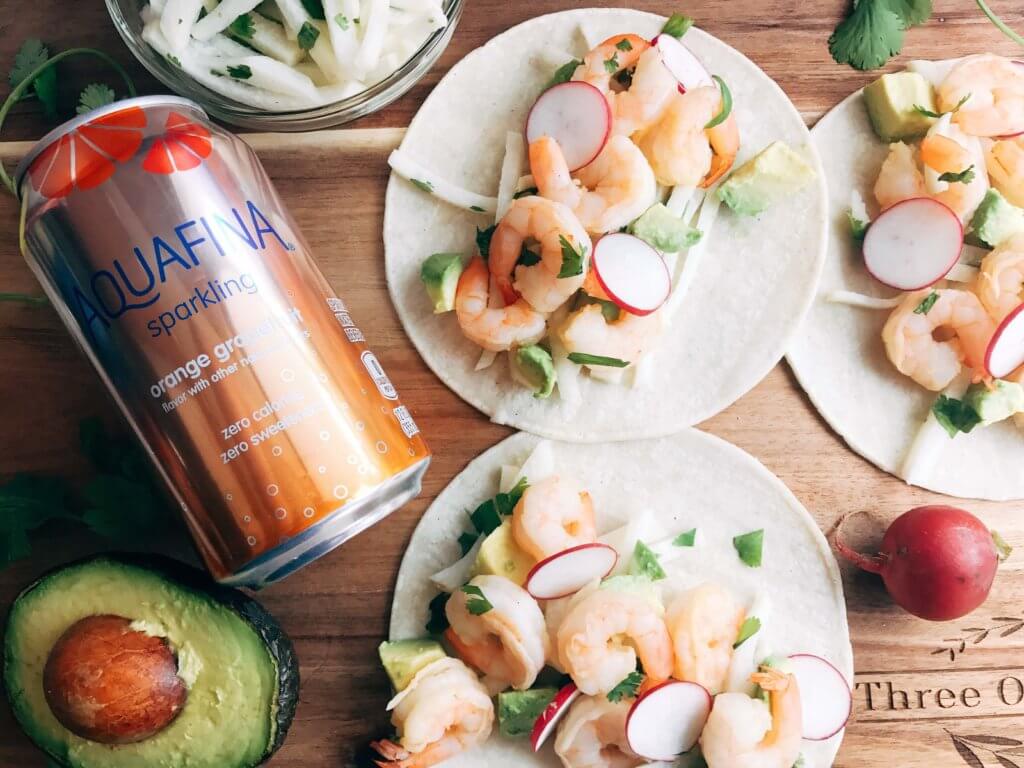 We found an amazing little creek area which the puppy was very excited about, so we set up camp there to eat and enjoy the surroundings.  The light and fresh Grapefruit Orange Shrimp Tacos with Jicama Slaw were perfect after all the activity, and the Orange Grapefruit Aquafina Sparkling water sure hit the spot!  The flavors of the water are light and subtle, perfect for a sparkling water and not weighed down by sugar and syrup.  I should have brought a second pack, because those things disappeared!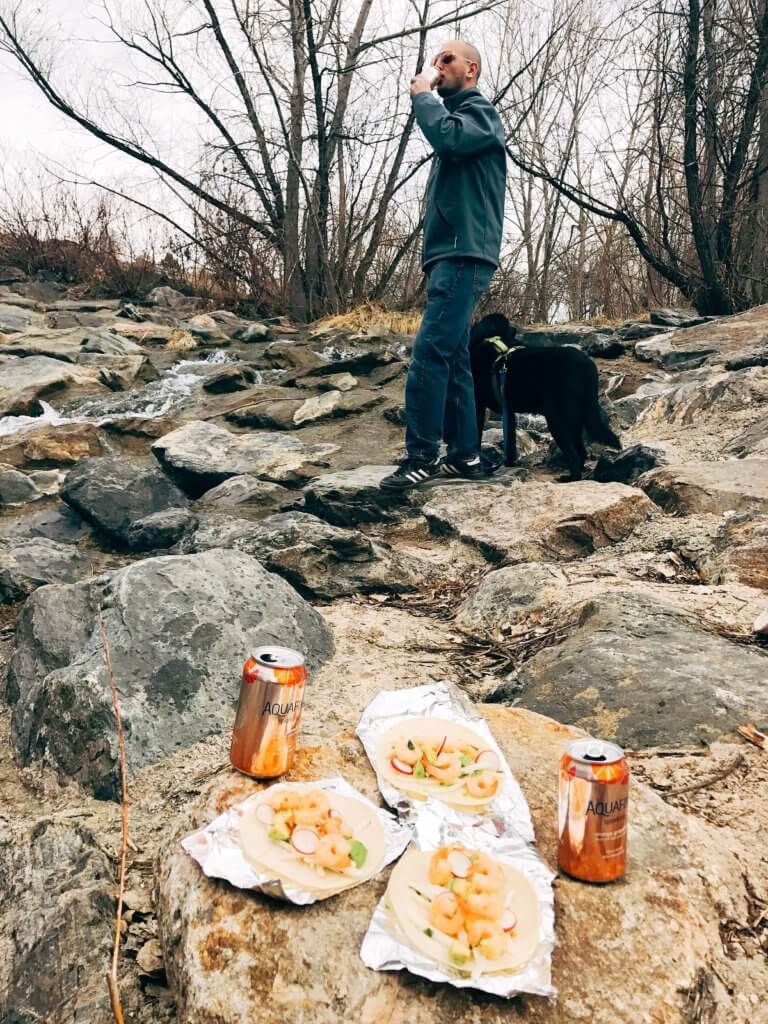 These tasty sparkling waters can be found at Target locations, which is perfect because I pretty much live there!  They are located with all of the other specialty waters.  Be on the lookout at your local Target for Aquafina Sparkling tasting events where you can try out all these awesome flavors! Click the image below for 25% any Aquafina Sparkling 8pk flavor, runs 5/21 – 6/17/17.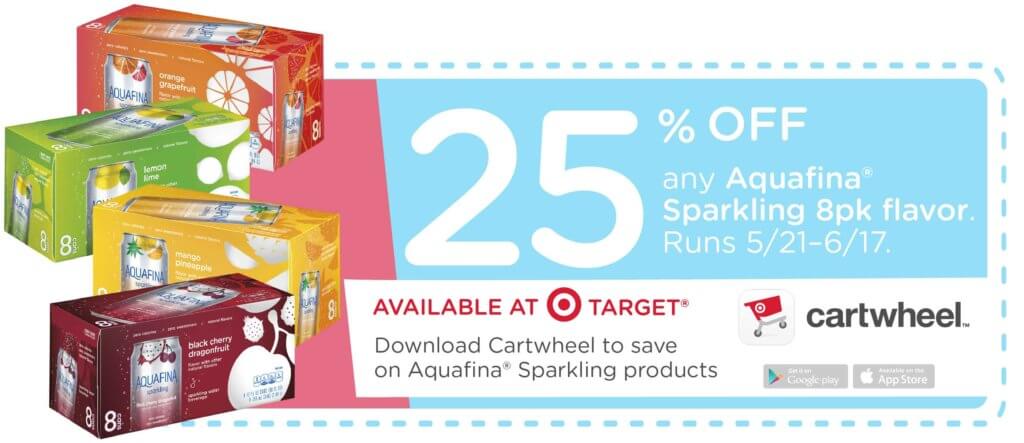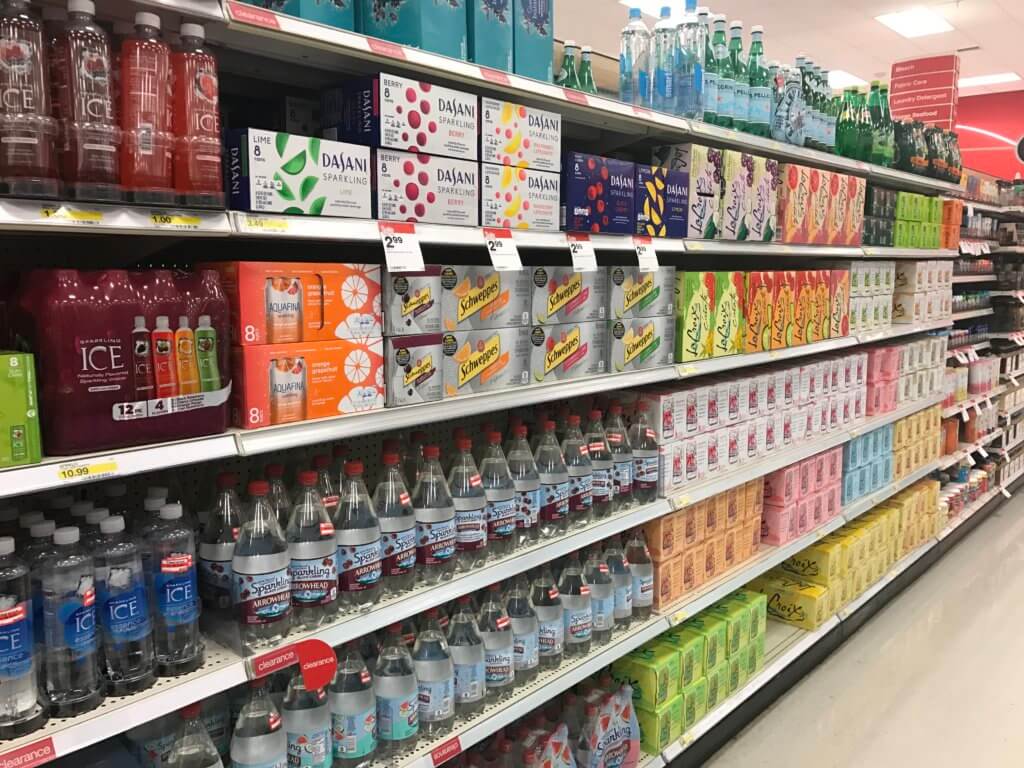 I am loving these Aquafina Sparkling Waters! They have 0 calories, 0 sugar, and 0 artificial flavors.  This is a relaunch for them in the unsweetened market space and have two new flavors: Mango Pineapple and Black Cherry Dragonfruit.  These elements made them perfect for our exploration day because they were light and refreshing!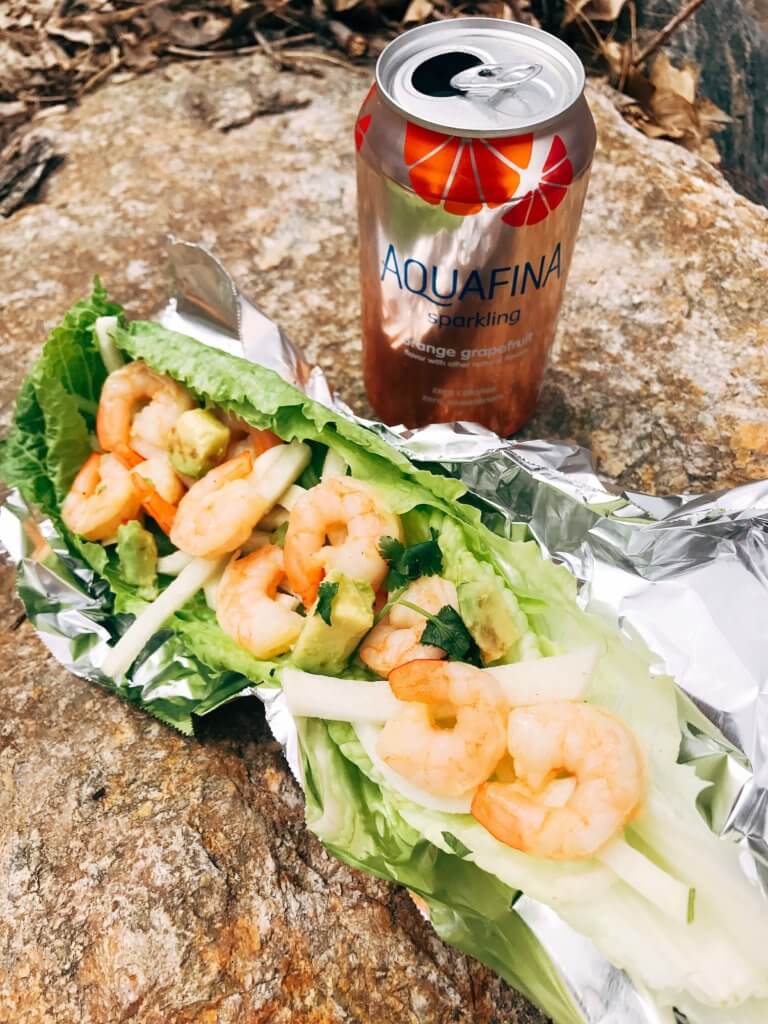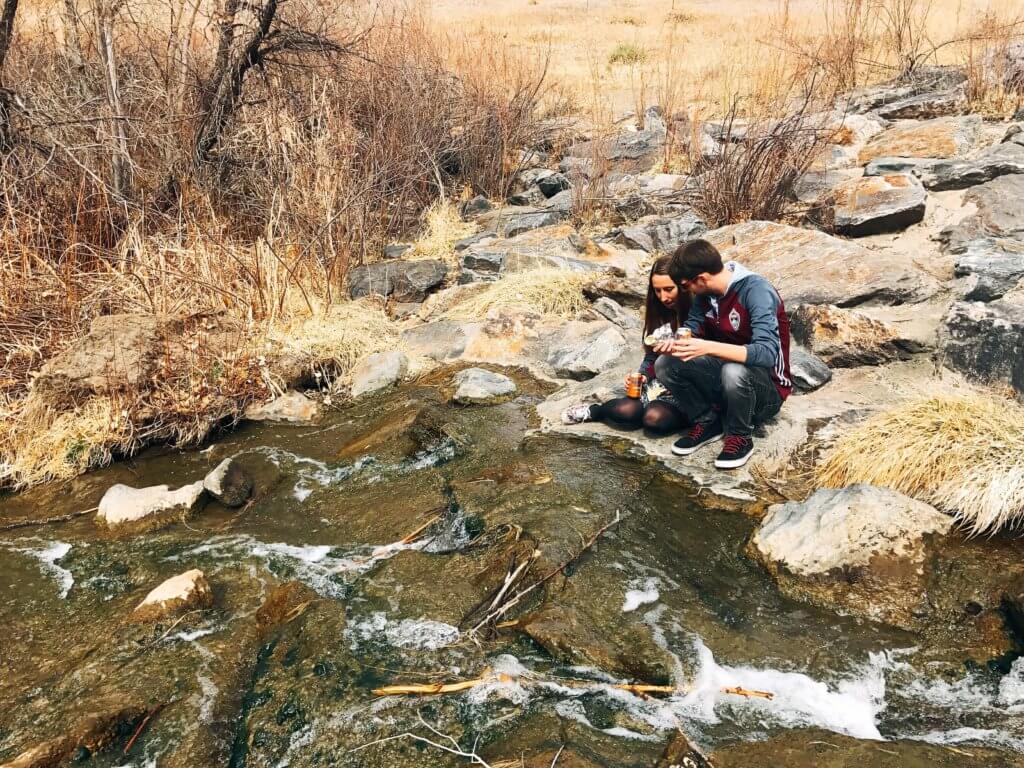 They are the ideal healthier option that provides balance of fun with some flavor, all in a great package and at a great price.  You can find more Aquafina Sparkling inspiration here. And since unsweetened sparkling water is driving the water category's growth, I am hoping there might be some more flavors coming our way!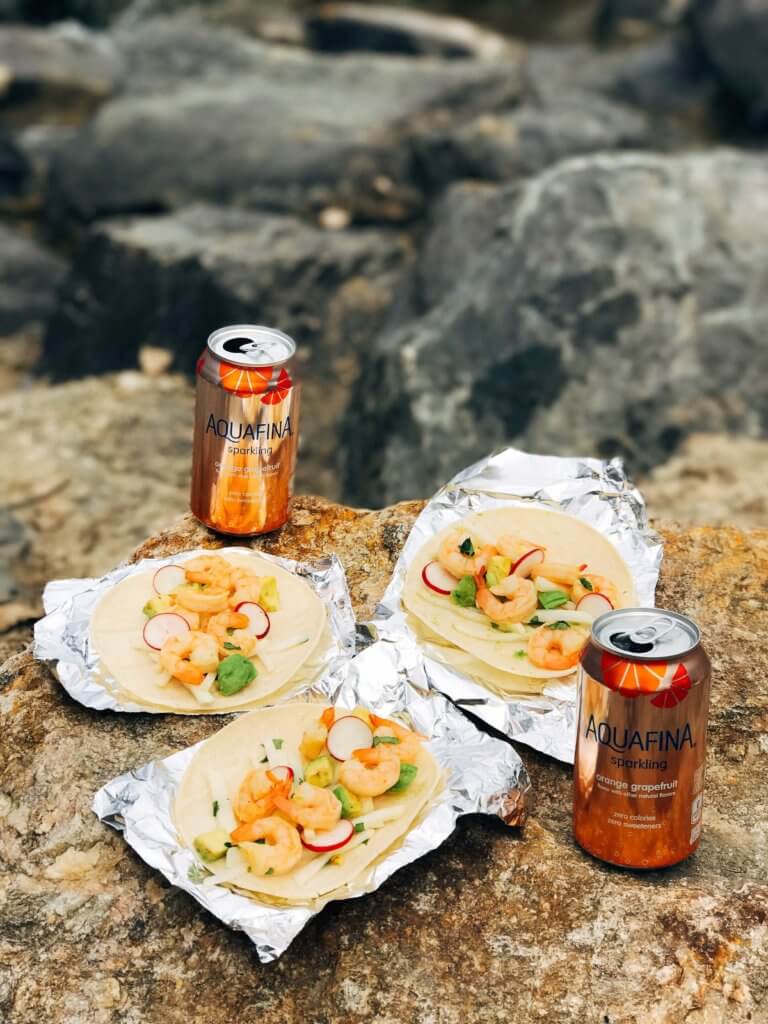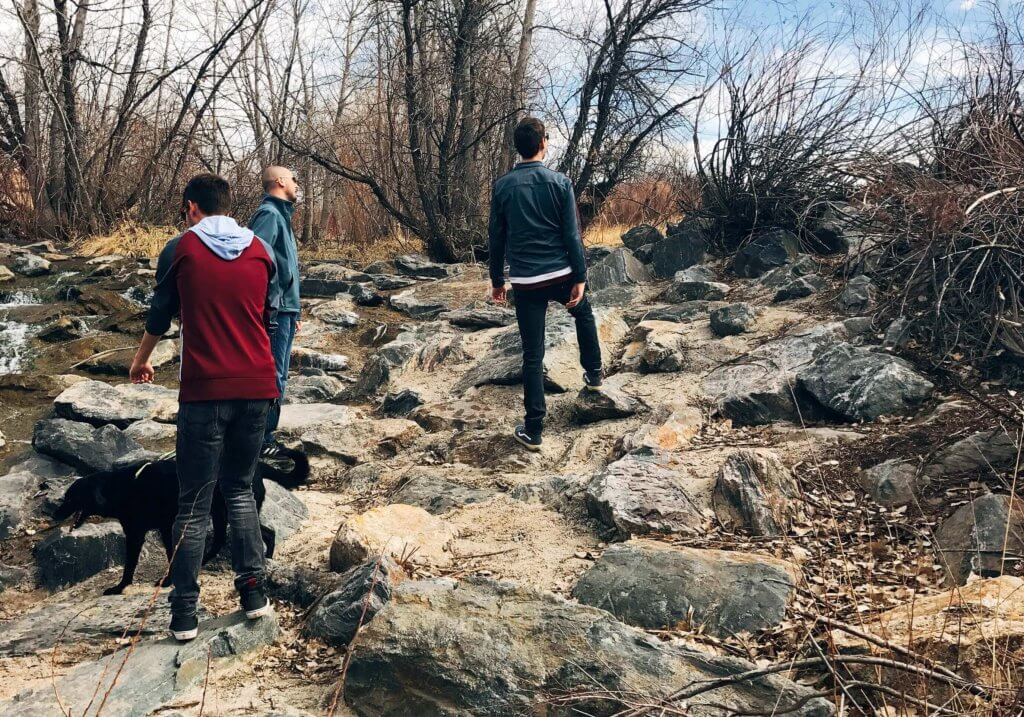 Making the Grapefruit Orange Shrimp Tacos with Jicama Slaw is incredibly easy, and most of the time is spent marinating.  First make sure your shrimp are clean and ready to go!  They should be de-veined, peeled, and tails off.  Then place your shrimp, grapefruit juice, orange juice, cumin, and salt in a medium bowl.  Let them sit in the refrigerator for 30 minutes to soak up all those yummy flavors.
The jicama slaw is incredibly simple to make as well.  Jicama is relatively new to me, and I do not know how I survived without it!  It is a large, round, tan looking bulb root.  The flesh of it is a crispy and white, which adds texture and moisture to your food.  There is not a strong flavor to it which makes it incredibly versatile.  I almost always use jicama in tacos now, it is just amazing!
Once the shrimp are done swimming in their citrus bath, cook them until they are just opaque, approximately 3 minutes.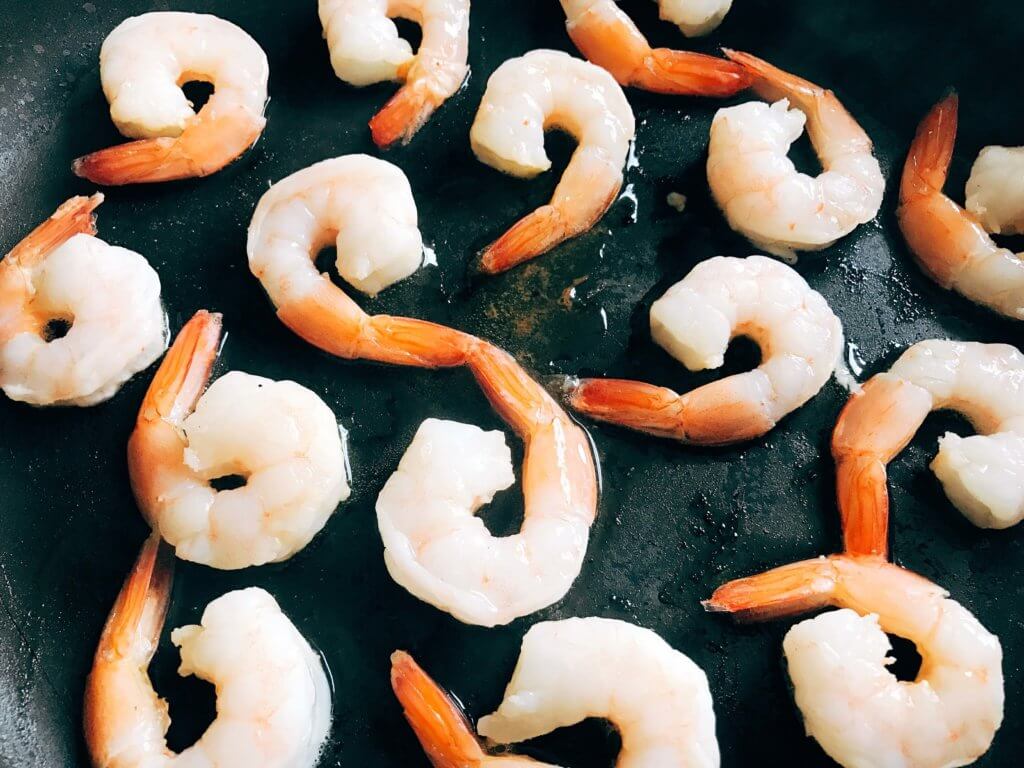 Then it is time to assemble tacos!  Layer with the jicama slaw, shrimp, avocado, and any other toppings that you love.  I always use lime wedges!  Radishes, sour cream, lettuce, anything you want!  These are also great as a lettuce wrap, using lettuce as your tortilla instead.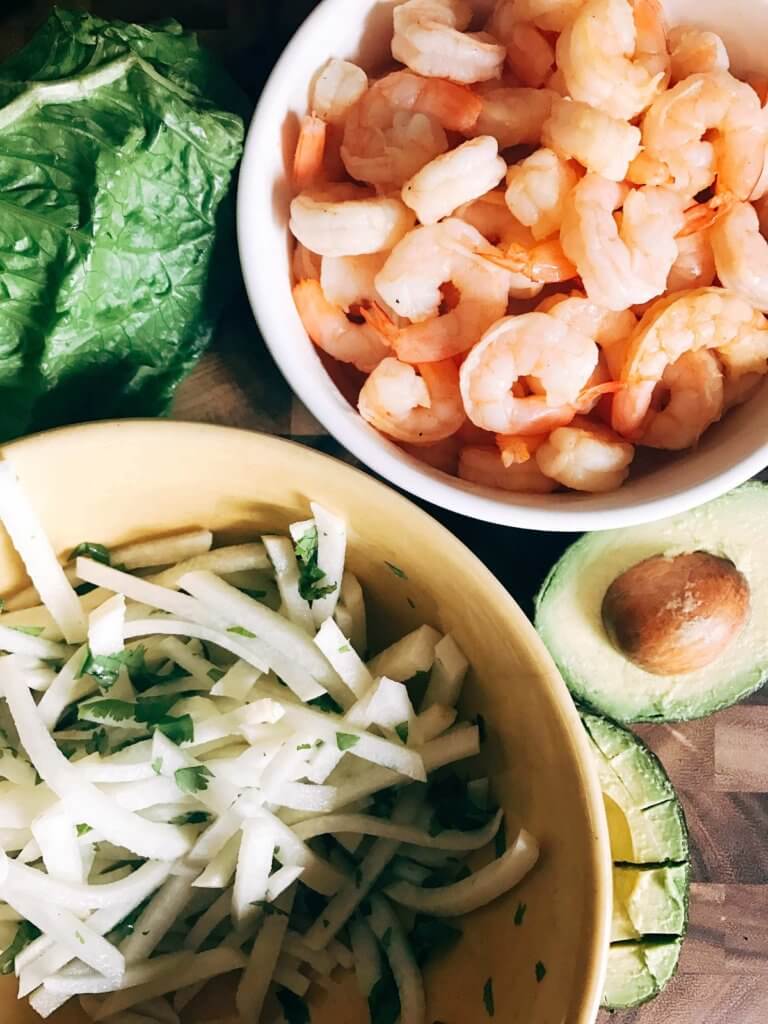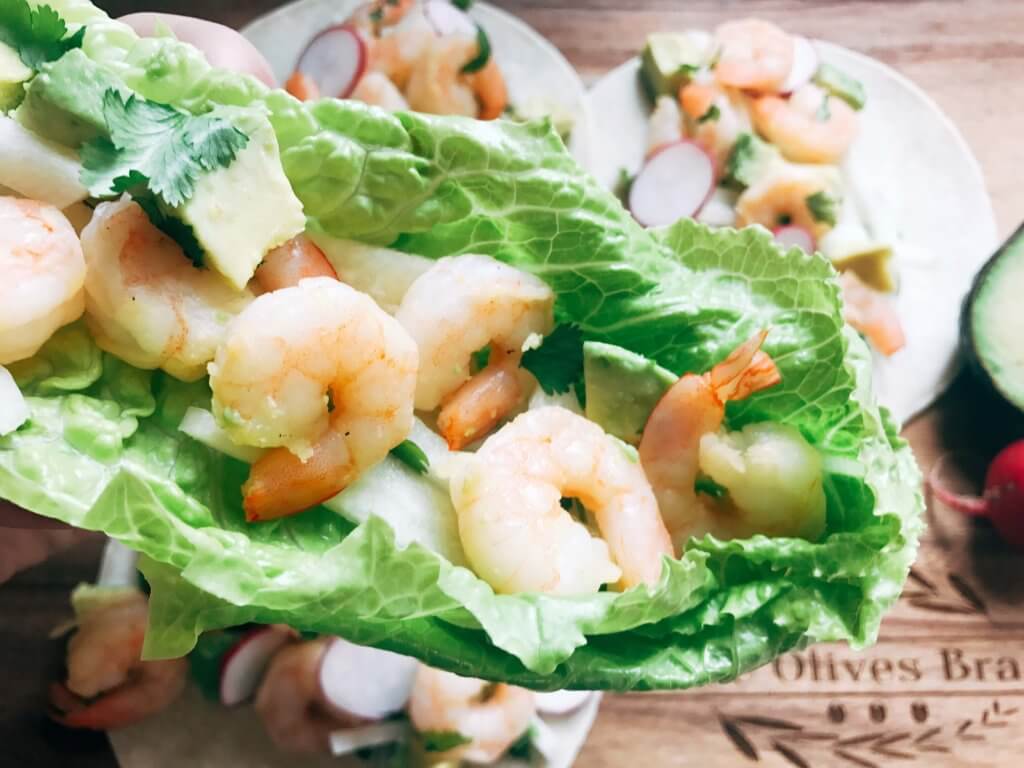 These Grapefruit Orange Shrimp Tacos with Jicama Slaw are perfect for being on the go and when you need something quick and fresh.  It is easy to transport them on your next adventure!  Where are you going?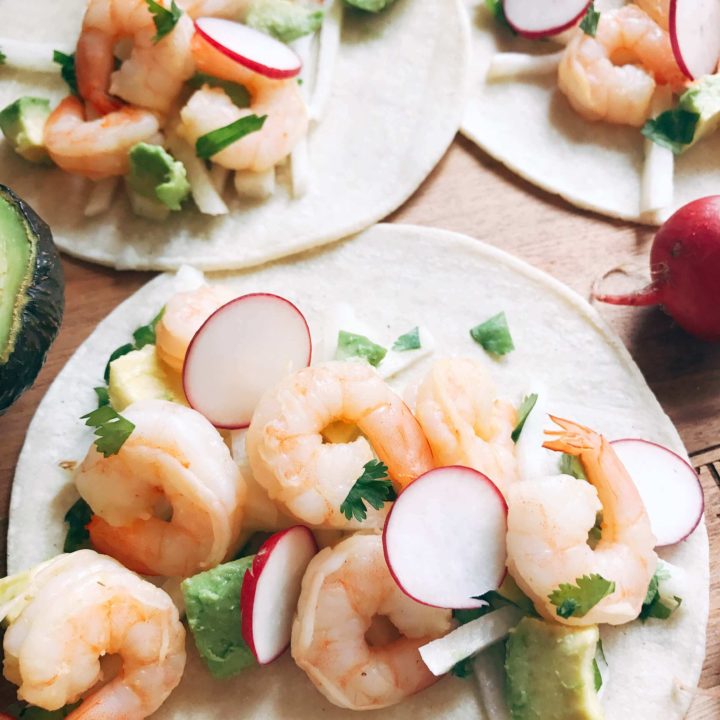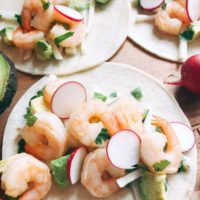 Ingredients
Shrimp
1

lb

shrimp

(I used the medium size and it was 48 shrimp)

1

grapefruit

1

orange

1

tsp

ground cumin

1/2

tsp

salt
Instructions
Make sure your shrimp are de-veined and that the shells and tails are removed. Place them in a medium bowl.

In the shrimp bowl, squeeze the grapefruit and orange juice into the shrimp. Add the salt and cumin. Stir to combine. Let the shrimp marinate in the refrigerator for 30 minutes (up to 2 hours).

While the shrimp is marinating, peel and slice the jicama into strips approximately 1/2" thick. Place them in a medium bowl. (You can add the jicama dressing now however they will start to get soggy - I prefer to wait until I am ready to assemble).

Heat a large nonstick skillet over medium heat. Remove the shrimp from the marinade. Cook the shrimp until they just turn white or opaque, then flip and cook on the other side, approximately 2-3 minutes. If the shrimp starts to curl, it is done (or possibly over-done) so watch for the color to change and the shrimp to be firm. Remove from heat and set aside.

Add the lime juice, cilantro, and salt to the jicama. Toss to combine and season to taste.

Assemble the tacos by layering the jicama slaw on the bottom, then the shrimp. (For me this was 6 medium shrimp per taco). Top with the avocao and your favorite toppings such as radishes, sour cream, lime wedges, etc. You can even add some orange or grapefruit segments on top for some extra citrus punch!
Notes
You can use pre-cooked shrimp however note that you will not be cooking them again as per the directions.  You can briefly throw them in a hot pan to warm them up, but beware that they may become overcooked.

You can use a different size shrimp however note that the cooking time will change.

The acid in citrus cooks the shrimp, so you will not want to leave the shrimp in the marinade longer than 2 hours.

These tacos also work great as a lettuce cup!

By