Homemade Ginger Curry Popcorn recipe ready in just 10 minutes. A vegan, vegetarian, and gluten free snack. Great for entertaining, party food, and game day. #popcornrecipes #homemadepopcorn #popcornseasoning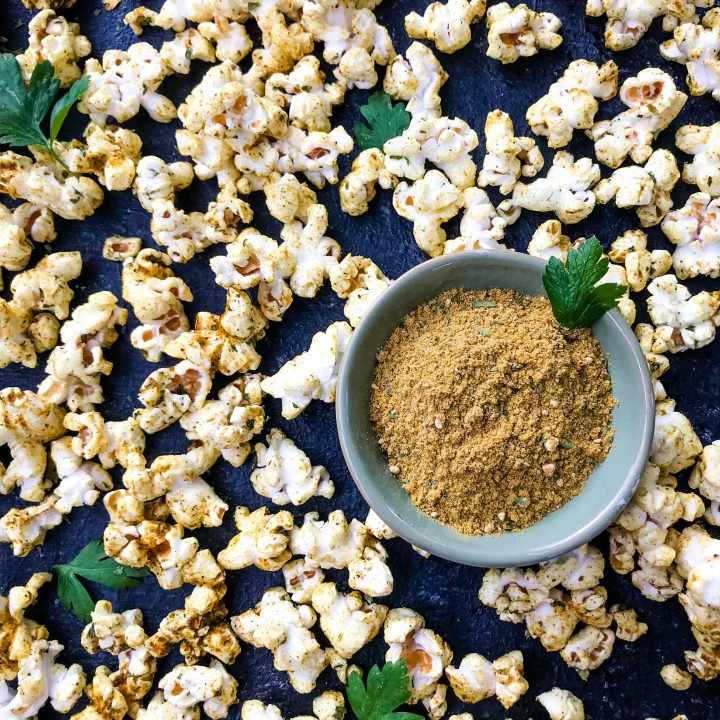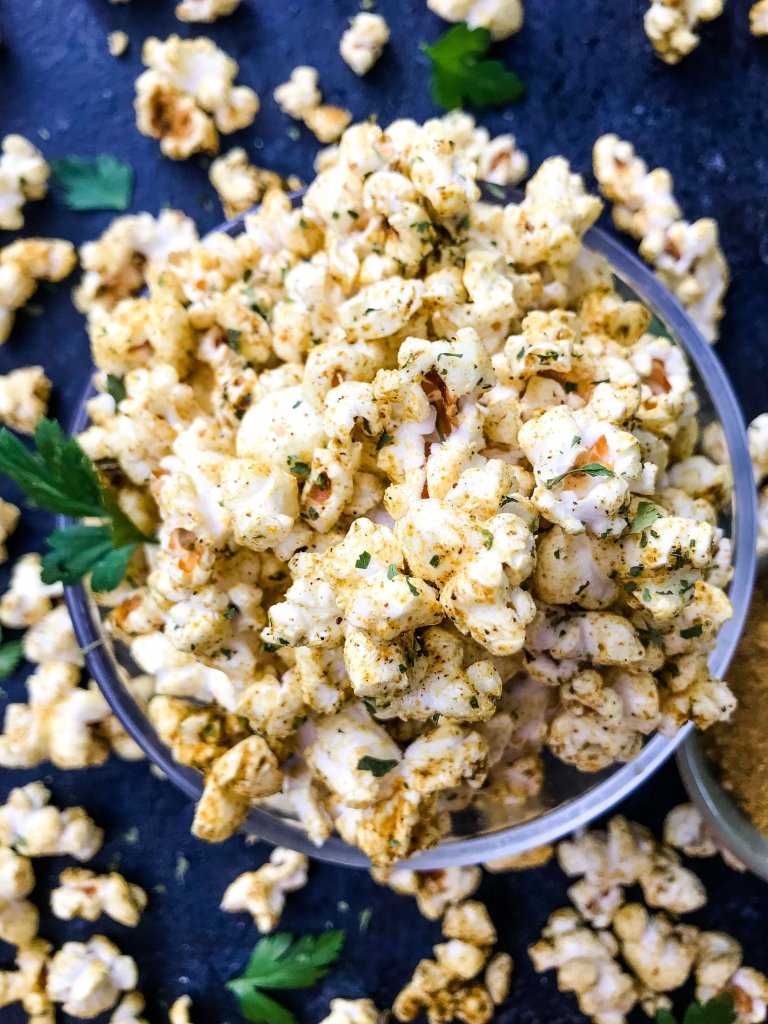 This Homemade Ginger Curry Popcorn is a fast and easy snack recipe perfect for entertaining, party food, and game day. Vegan, vegetarian, gluten free.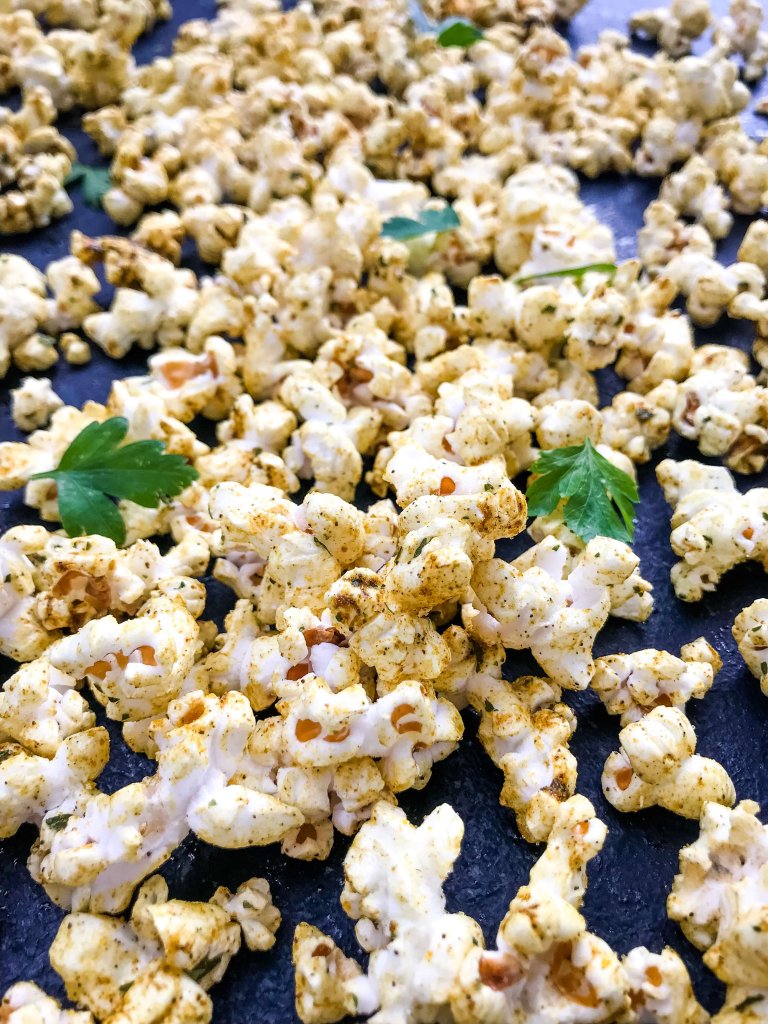 This post contains affiliate links.
Popcorn is such a great snack for entertaining and movie night, and I love that homemade popcorn is still incredibly fast! Just 10 minutes and you can have your custom seasoned popcorn, like this Homemade Ginger Curry Popcorn. There are so many fun flavors you can make to jazz up your snack. Find more popcorn recipes here!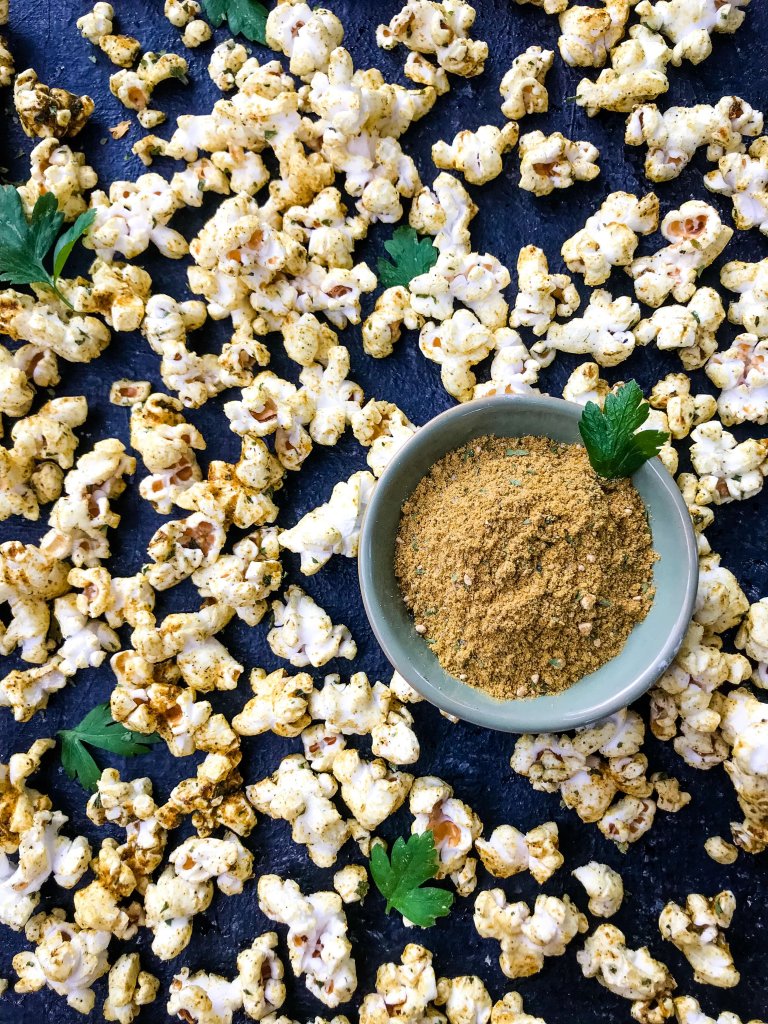 This idea for Homemade Ginger Curry Popcorn came from the flavored salt I made. It was a big hit because of the strong, warm spices. I have always been a fan of bold flavors, and it lends perfectly well to a blank canvas like popcorn.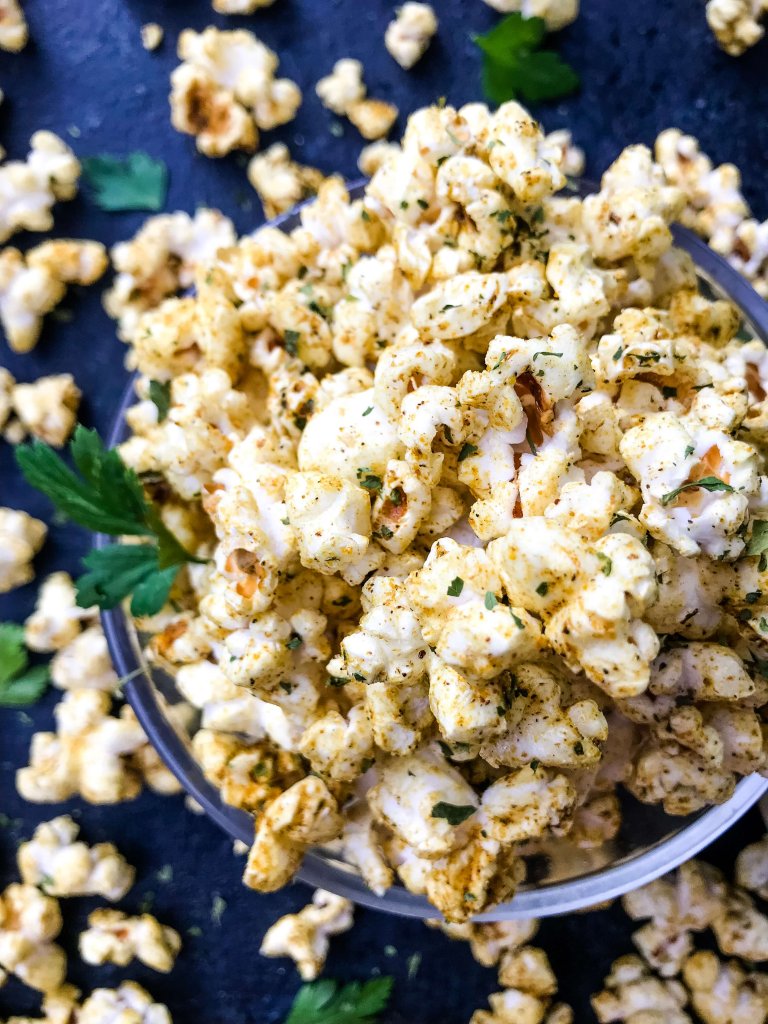 There are a lot of different homemade popcorn options out there, like microwaveable bowls and machines. This machine is perfect for a desk, but I typically prefer to make popcorn on the stove with a large stockpot. Get popcorn kernels here!
Curry powder has a wide range of flavor and heat. Many do not have much heat to them, so if you want a little spice, add 1/8 teaspoon of ground red pepper (cayenne) to the mixture until you get the heat you want. But the curry and ginger carry enough flavor on their own.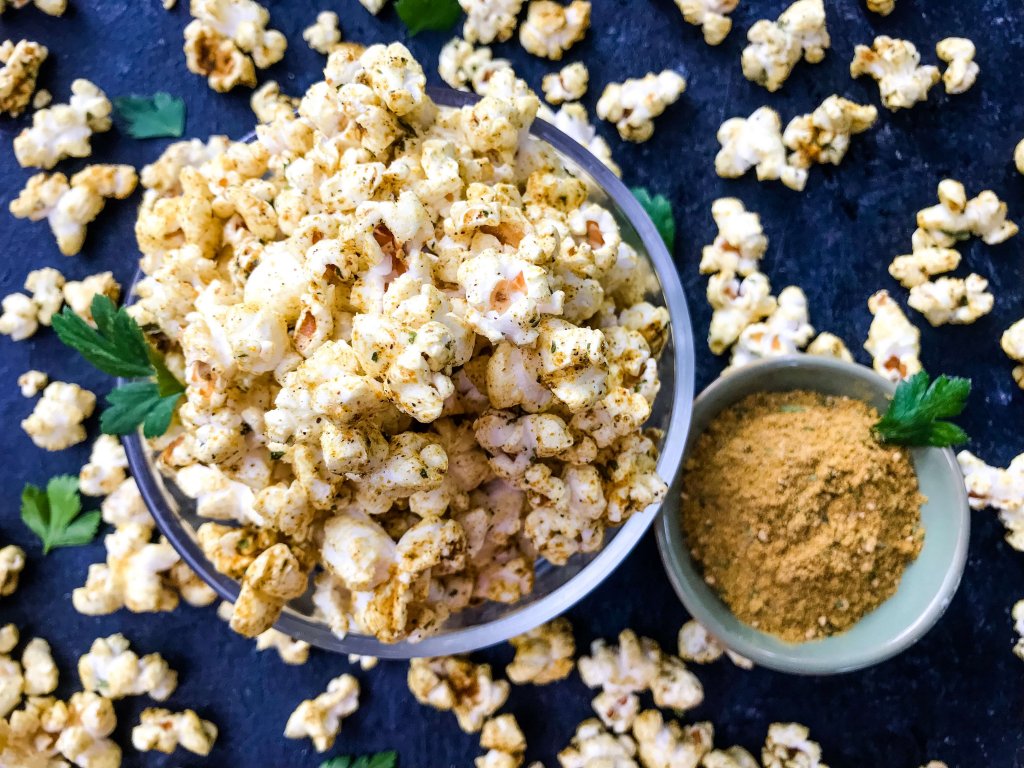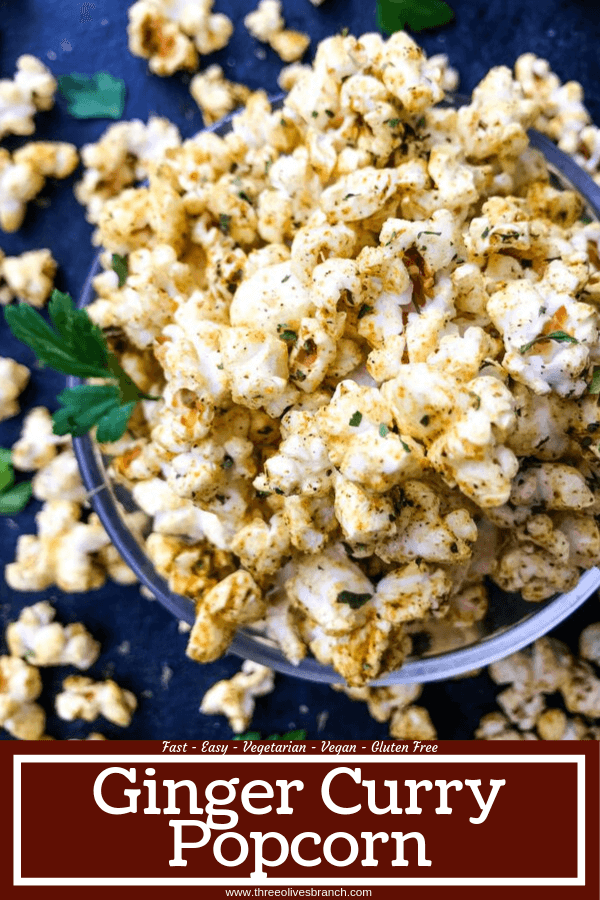 Instructions
Cook the popcorn as per package directions, or as follows: Add the oil to a large, 3 quart or larger pot over medium heat. Add the popcorn kernels and cover, with the lid ajar.

Shake the pot back and forth every few minutes. Remove from the heat when the popping has slowed and most kernels are popped, approximately 7 minutes. Set aside.

While the popcorn is popping, make the seasoning mixture by combining the curry, ginger, parsley, and salt together. Season to taste, adjusting each as desired.

When ready to serve, lightly drizzle the popcorn with approximately 1 teaspoon of oil. Just enough to wet the popcorn without it getting greasy or soggy. Stir to coat. Immediately sprinkle the seasoning on the popcorn and stir again to coat. Serve immediately.
Notes
It is best to use a neutral oil with no flavor like vegetable or canola oil.
Make a large batch of the seasoning to have on hand!
Get popcorn kernels here!
Nutrition
Calories:

73

kcal

|

Carbohydrates:

8

g

|

Protein:

1

g

|

Fat:

4

g

|

Saturated Fat:

3

g

|

Sodium:

292

mg

|

Potassium:

43

mg

|

Fiber:

2

g

|

Sugar:

1

g

|

Calcium:

5

mg

|

Iron:

1

mg

By