Making your own vegetable stock is an extremely easy and rewarding process.  I was timid at first, thinking that the method to finding the perfect balance of flavors would be difficult, however it could not be easier!  Don't be afraid!!!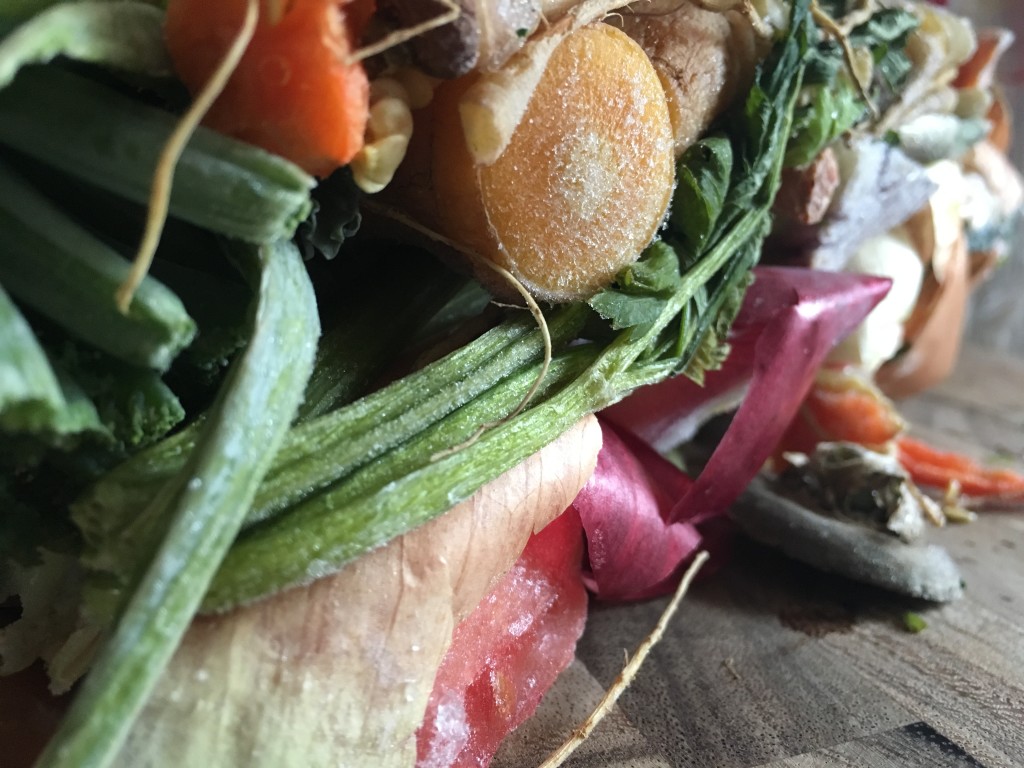 I always despise throwing out food that could have been used.  This is a great way to use kitchen scraps that would normally be thrown out and to be in control of what goes in your food.  No mystery ingredients here!  Plus, with store bought stock at $2 or more per carton, this recipe is easy on your wallet.  Each batch will be slightly different based upon the scraps that you have and the ratio of each.  We had our own legendary "red batch" due to a large amount of red onion skins!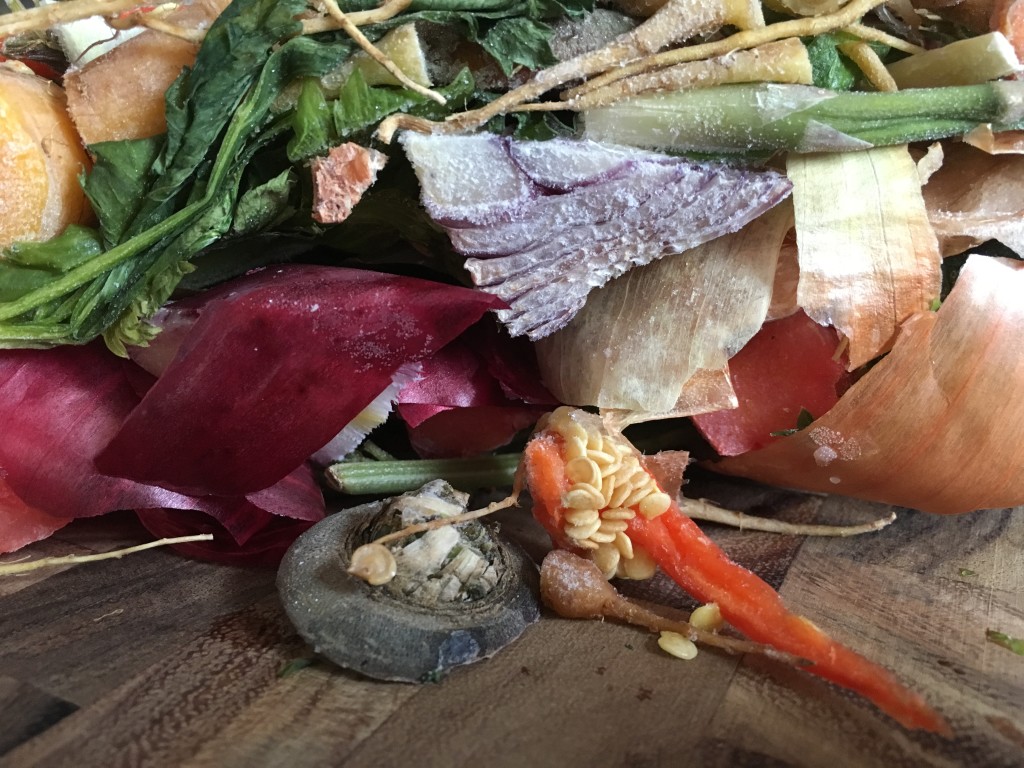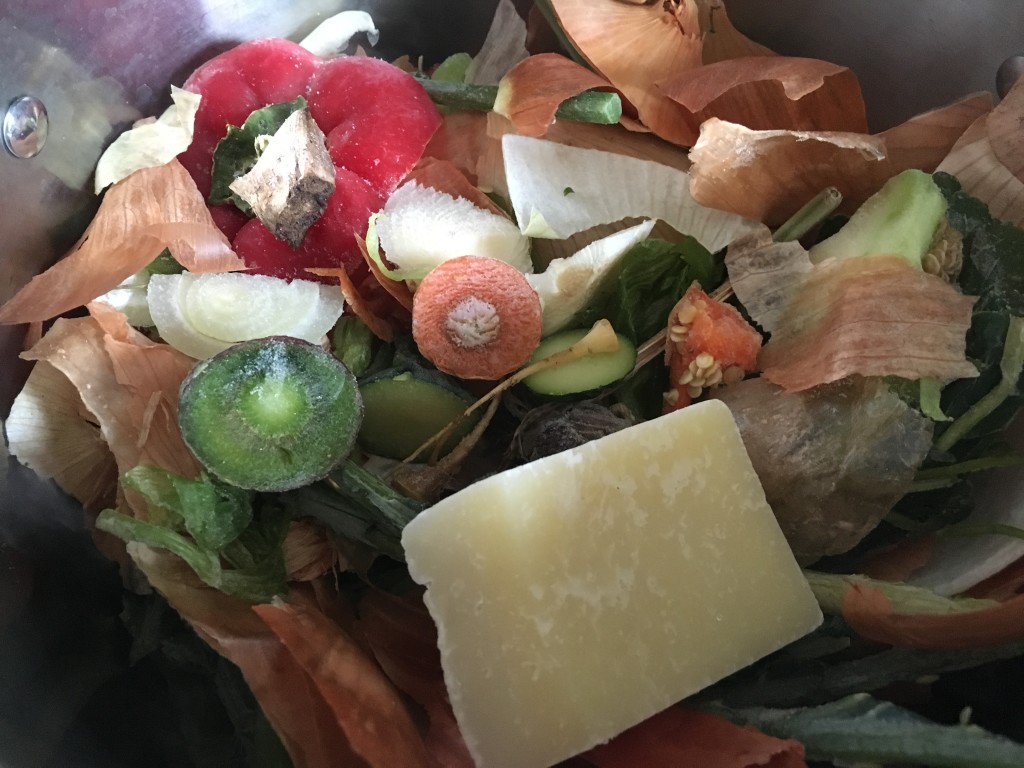 Keep a resealable gallon bag in your freezer.  As you cook, add vegetable scraps to your bag.  You can include most anything but you will want to avoid anything that is rotting or spoiled.  You also do not want to include potatoes as they will make the stock murky from the starches.  Here are some ideas:
Carrot peels and tops
Onion skins
Pepper seeds, ribs, and tops
Herb stems
Root vegetable tops (such as radishes, turnips, etc)
Garlic skins
Tomato tops and vines
Asparagus ends that are too tough
Cauliflower or broccoli leaves and stalks
Green onion roots
Corn husks
Squash ends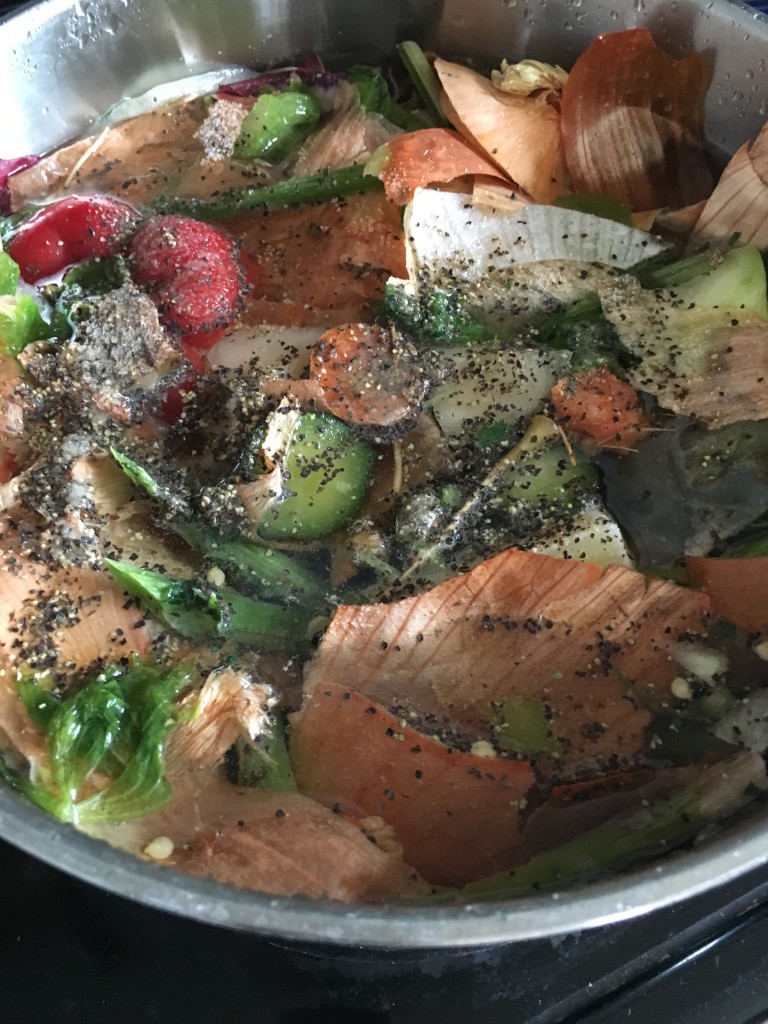 The list goes on and on!  Just throw in any part of a vegetable that you would normally not use.  Once you have a full bag of scraps, it is time to make stock!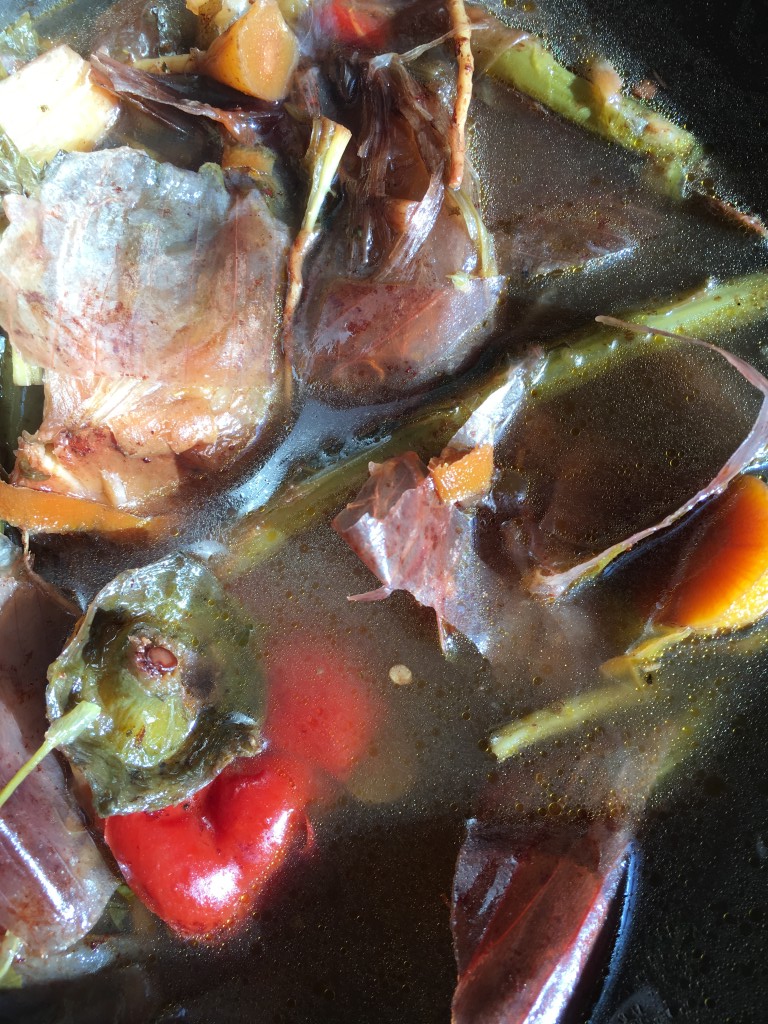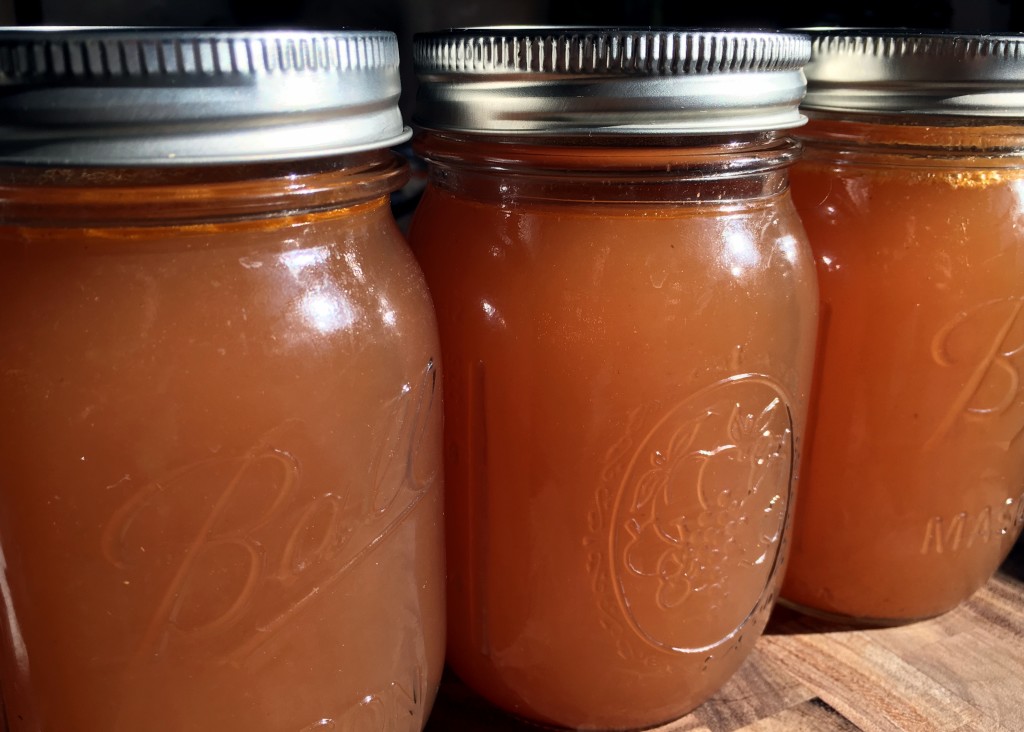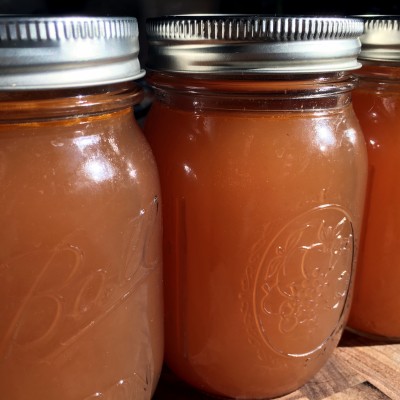 Ingredients
1

gallon sized bag

vegetable scraps

1

Tbsp

salt

1

tsp

black pepper

1

Parmesan cheese rind

(optional)
Instructions
Using a large pot (mine is 6 quarts), empty your bag contents. If your vegetable mixture is lacking variety, you can also add a whole onion sliced into halves or quarters, carrots chopped in half, whole garlic cloves, or ribs of celery.

Fill the pot with water until 2-3 inches below the rim.

Add salt and black pepper. I also like to add a few inches of Parmesan rind if I have any in the freezer.

Bring pot to a boil over high heat. Reduce heat to medium low and simmer for at least four hours. Taste the stock and add more seasoning if needed. If you think the stock is too strong, add some water.

Once finished, let cool at room temperature until at least luke warm. Strain the stock with a fine mesh strainer to eliminate most of the vegetable scraps and sediments. Pour into mason jars of choice and label with date. Stock can be frozen for up to three months. When you want to use one from the freezer, defrost overnight in the refrigerator.
Notes
Use the stock in your favorite recipes, such as Minestrone Soup or risotto!

By