So if you stop by here every so often (hi again!), you know that I love to have dinner parties.  And at these said dinner parties, I tend to go ALL OUT.  Like, I take on WAY too many things, relying on my ability to over-organize, and then get stuck in speedbumps and BAM!  I am running behind with a ton left to do.  (Because of course I would create two different flavored homemade pizza crusts and four toppings…)  This happened when I was planning Hosting a Patriotic Party.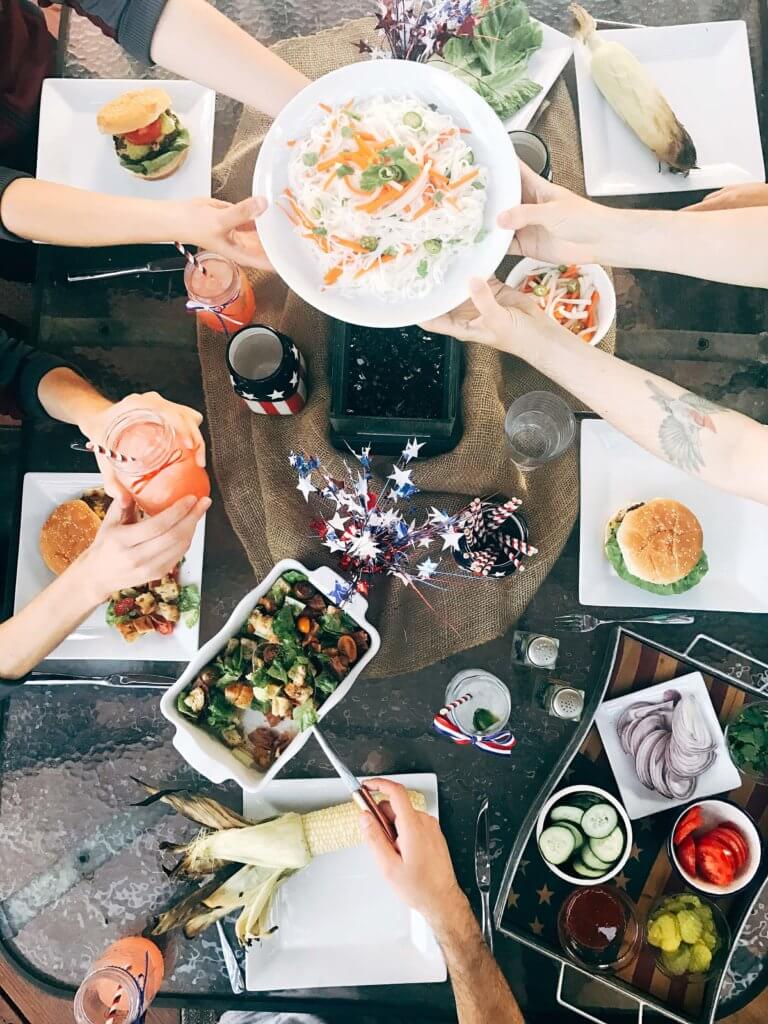 Now most of the time, these overachieving plans are all food related.  I love to cook, so of course I would give myself four different burgers, two different pasta salads, and a gazillion toppings to go with it to prepare for, like, 6 people.  Every.  Time.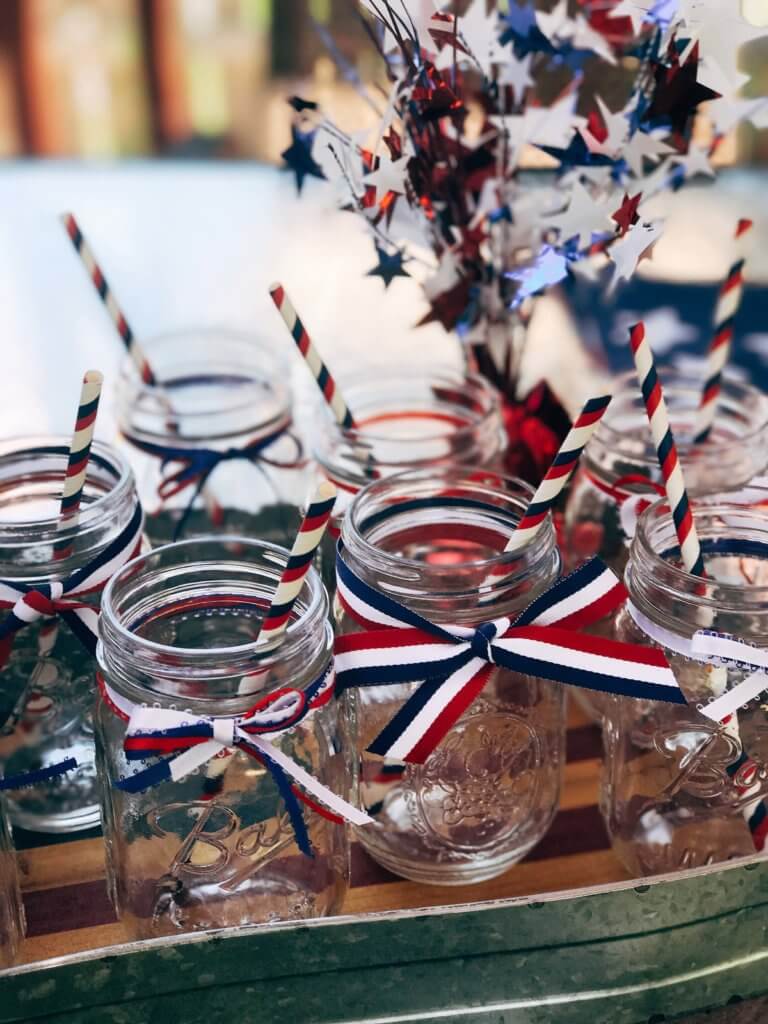 Now, a patriotic party is probably one of the most popular themes that you will run into over the summer months in the US.  Especially around Memorial Day, 4th of July, and Labor Day.  But even in between those holidays, it just seems appropriate to throw a USA bash sometimes.  Sometimes the decorations and party atmosphere get forgotten about (or left behind, really) because of the food situation.  But I am here to give some tips and tricks that I have been adapting lately to make sure the entire party atmosphere is "worthy" and easy!  Let's get into my ideas for Hosting a Patriotic Party!
---
Find Items Around the House

So I always thought this was a great idea but SO difficult to put into practice.  I would walk around aimlessly not having any idea what to do with anything besides plop it in the middle of the table.
I found that thinking about functionality helped me a LOT!  Have a ton of condiments to put out? Find a cute tray or slab (cutting board, tile, etc) to put them all on so they have a home.  Table looking a little plain?  Find a sheet, piece of fabric, or something of cloth material (scarf?) that goes with the theme.  I have had a roll of _______ that has served me SO many times for decorating!

Think About Dietary Restrictions

In our group, there are a lot of dietary restrictions and preferences which can make it….tricky.  So I try to think of things that can be re-purposed in multiple ways.  Leave the meat toppings in a side to accommodate vegetarians.  Put dressings on the side to let everyone pick what they love.  It typically equates to a lot of little bowls hanging around, but it is fun when everyone can essentially build their own dish!

Find at Least One Way to do Something Fun, Customized, and Creative

I always aim for something custom and memorable that will grab everyone's attention.  For this party, I chose to make the drink station fun!  Even though I am not a huge supporter of the mason jar craze, they sure do make great drink vessels.
So I used mason jars, some fun red, white, and blue ribbons, and went to town!  Cut ribbons into 2 feet long strips and tie in a bow just under the lip of the jar.  I do different color combinations and different ties (some bows, some knots) so that each jar is different.  This makes it much easier for everyone to keep track of which jar is theirs!


Make Sure to Include Patriotic Colors and Items

This one may be obvious, but when I am using so many things from the house, sometimes the theme gets lost.  When looking at Hosting a Patriotic Party, think of what is cheap and easy.  I love to supplement what I have with a trip to the local dollar stores to find a few fun and quirky items.  Plus, craft and home stores tend to put their decorative items on clearance before the holidays even take place.  I love to hit those sales!  That is where I got these amazingly cute little bowls and the flag tray.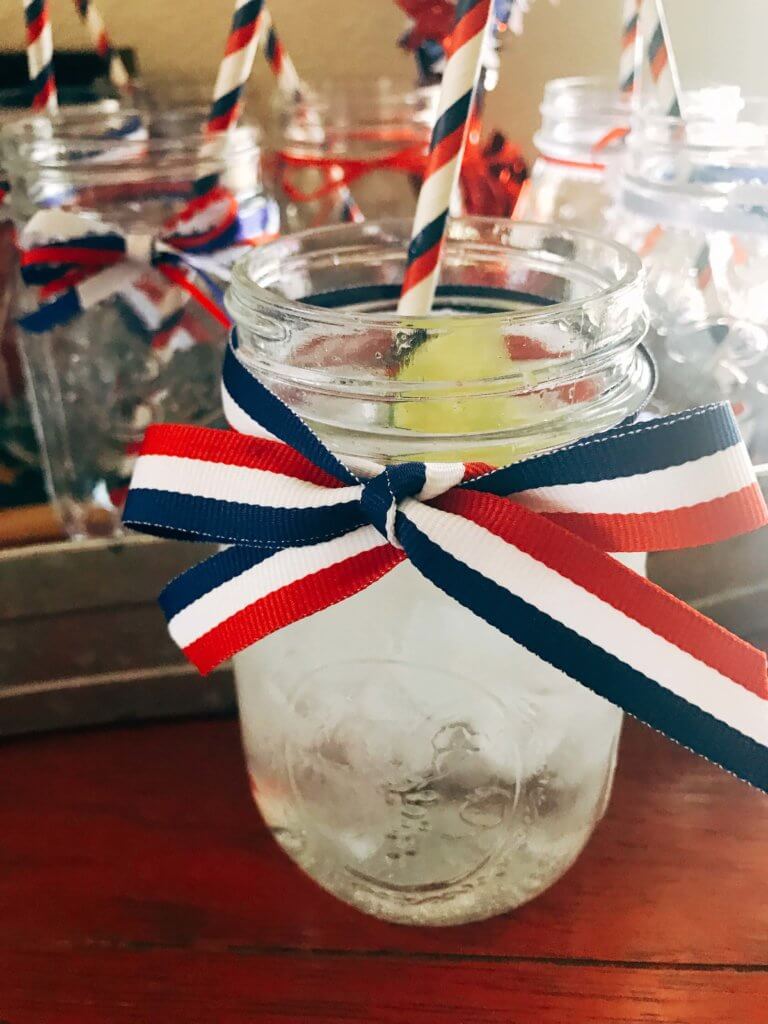 ---
Now for the food………this was a really fun and tasty dinner party!  I love to combine different flavors and ideas together so we went with an Asian-infused theme (which may seem strange at first, but is patriotic in itself!).  Here are the recipes I served up at our dinner party:
Sweet Chili Banh Mi Chicken Burgers (Coming soon!!)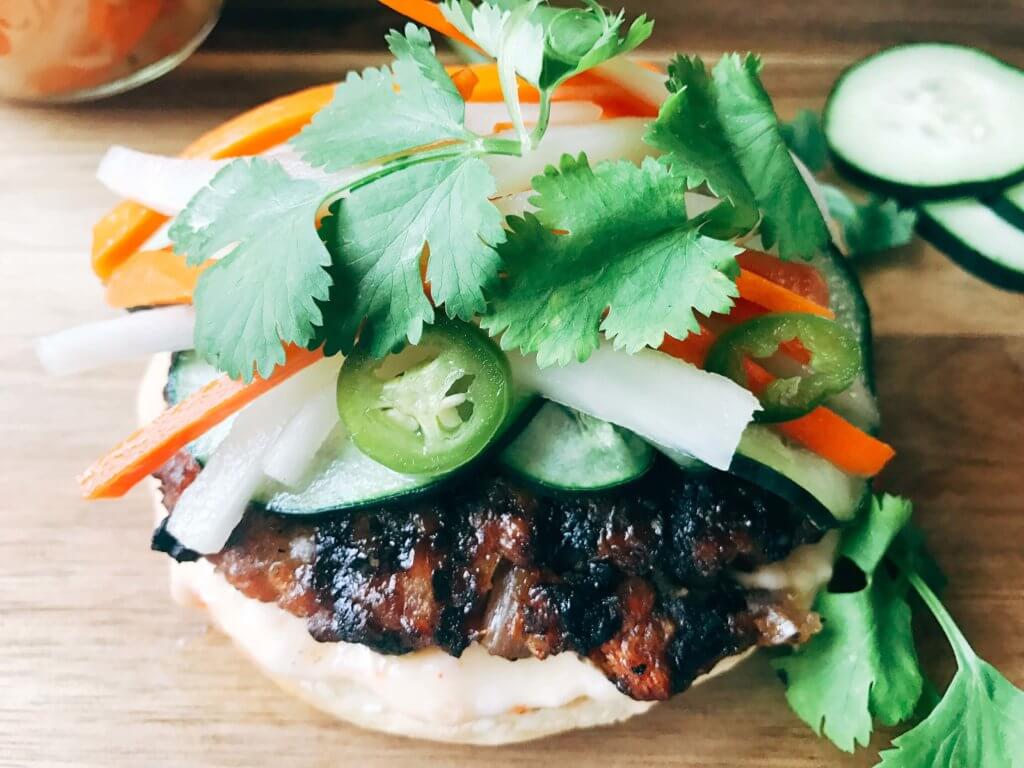 Vegetarian Banh Mi Burgers (Coming soon!!)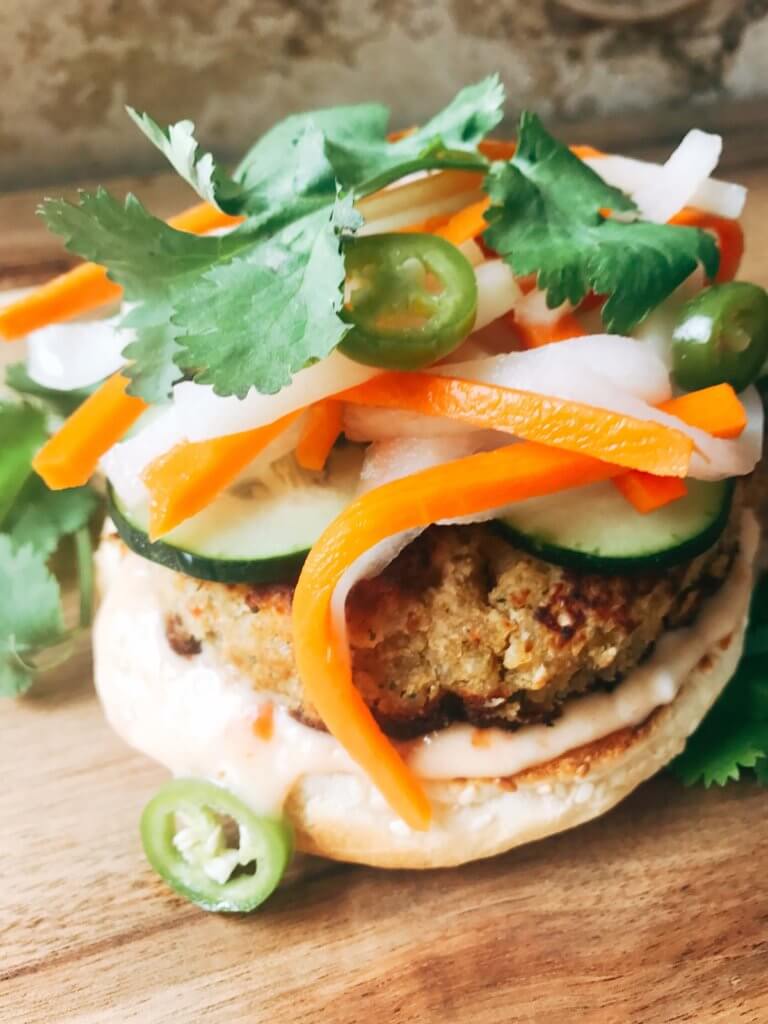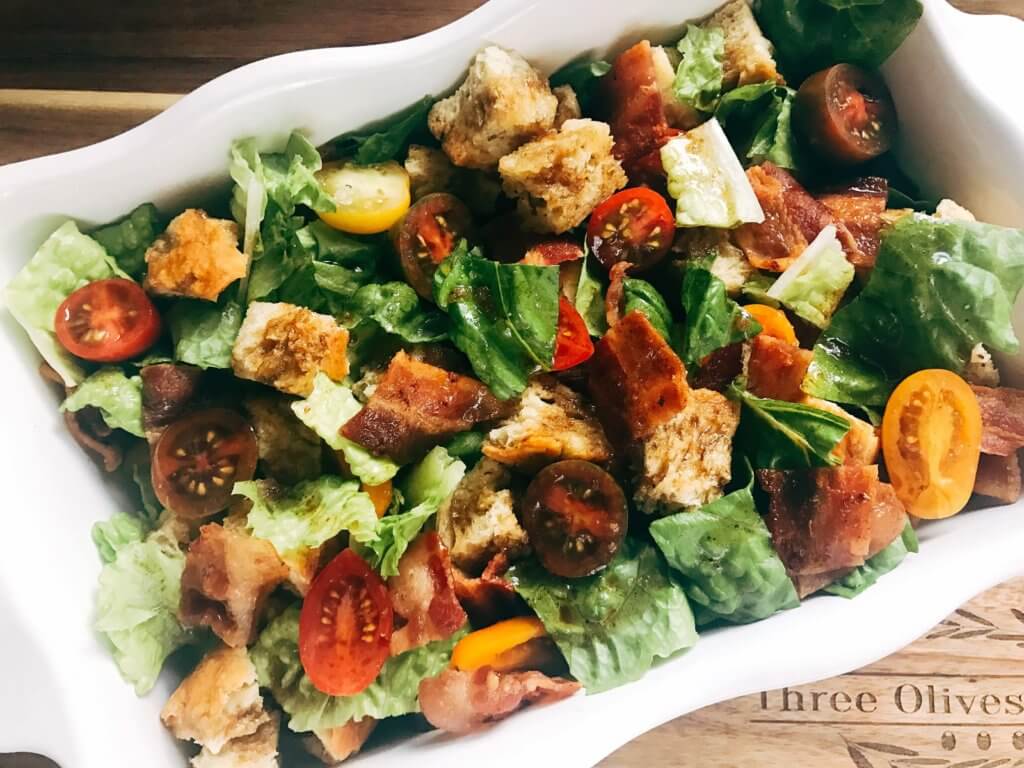 Vietnamese Pickled Vegetable Rice Noodle Salad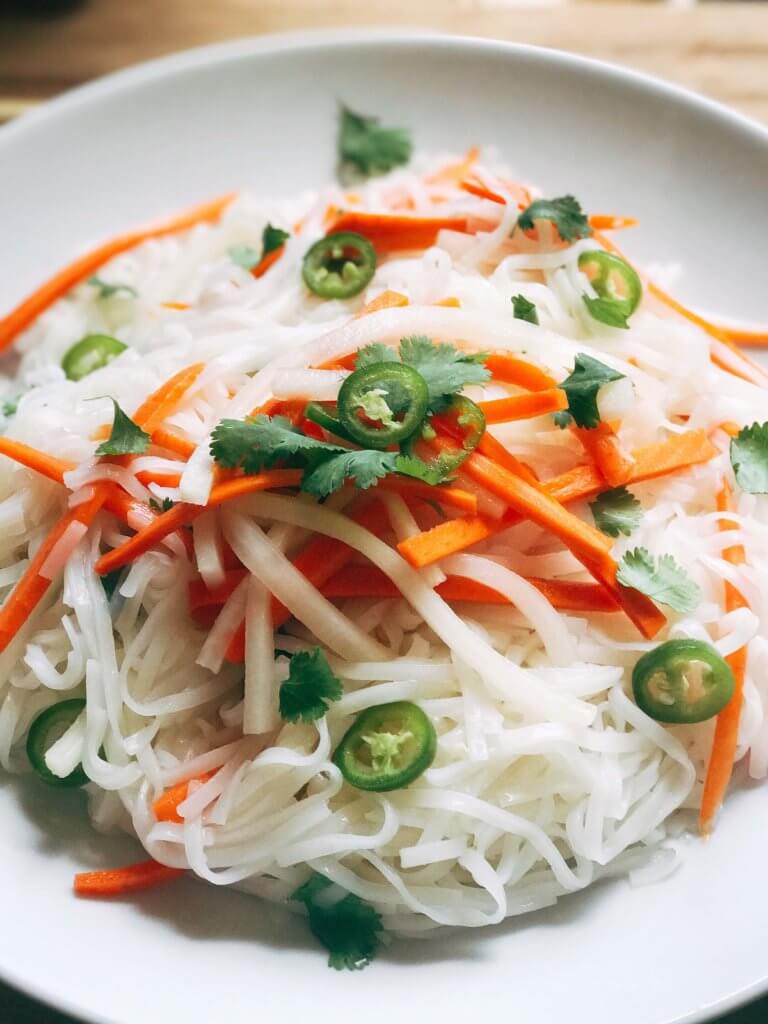 Raspberry Rosé (Frosé) Popsicles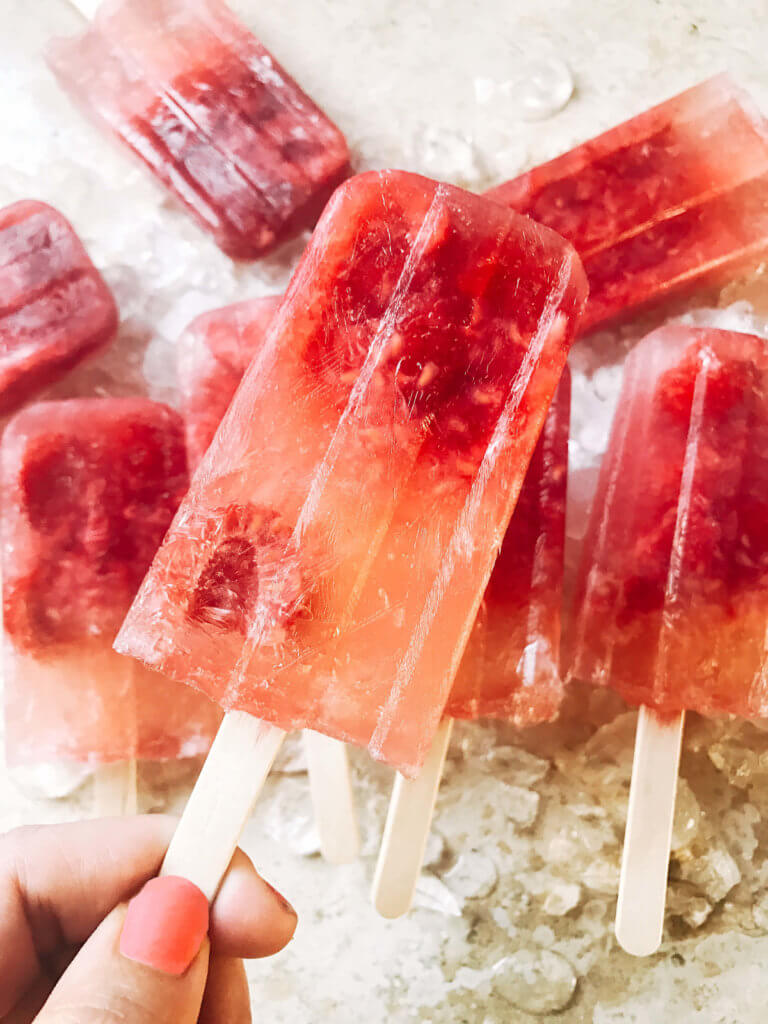 Do you host patriotic parties in the summer?  What are your tricks for Hosting a Patriotic Party?


By