Make crostini for all your parties and holiday entertaining. The topping ideas are endless!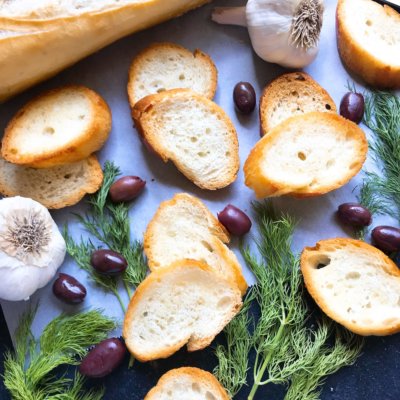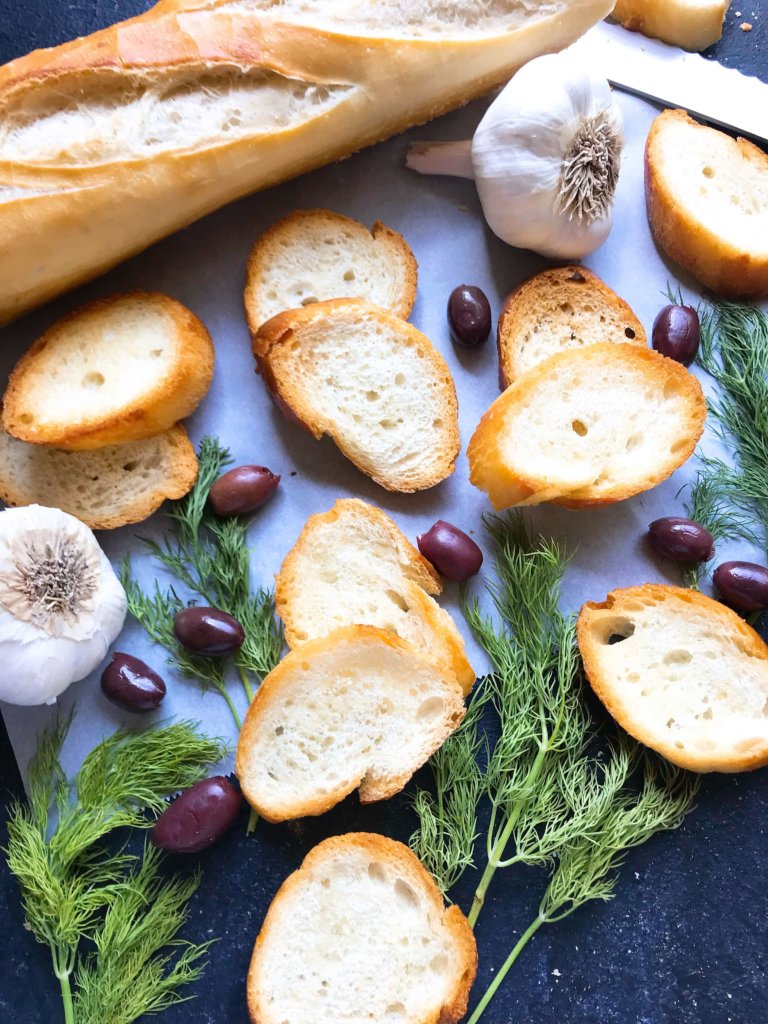 One of my favorite party appetizers to serve is crostini!  The toppings are endless.  Learn How To Make Crostini and let your imagination run wild!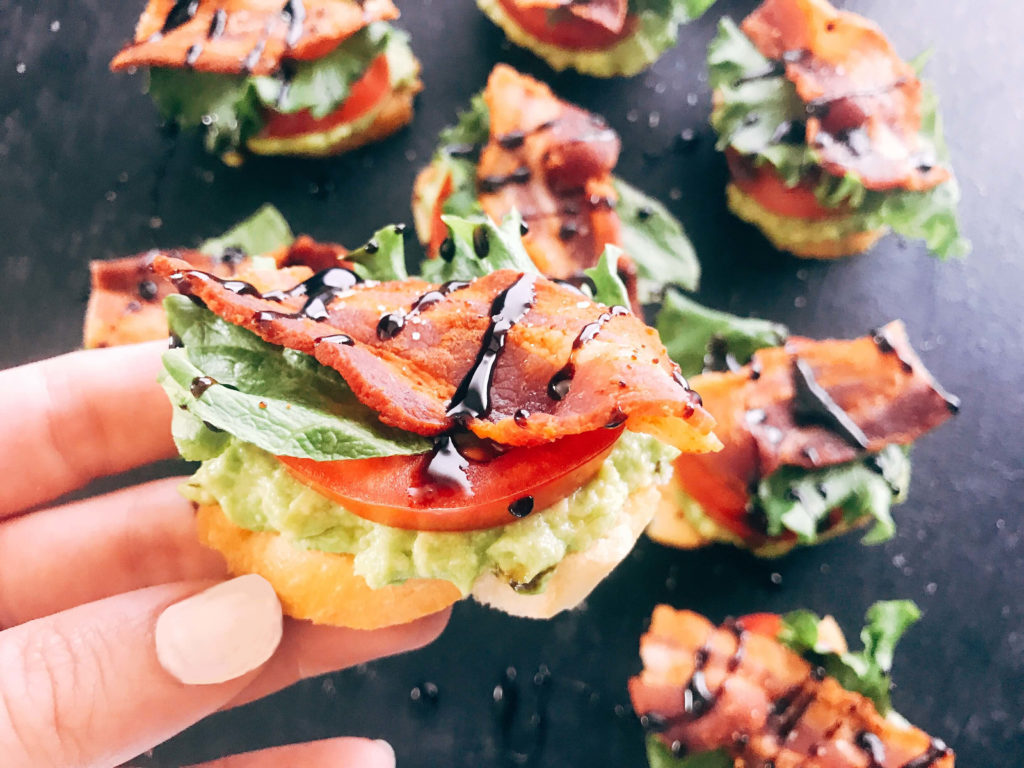 This post contains affiliate links.
Crostini are a fun and simple appetizer that only take a few minutes to make.  I also think they are a classier appetizer that makes me feel a little fancy when I have guests over, all without a lot of work.  Follow the steps for How To Make Crostini and you will have toasted slices of heaven ready in just 10 minutes.  I love to top them off with various spreads and dips like Vegan Artichoke Olive Tapenade (below) or Mexican Street Corn Hummus.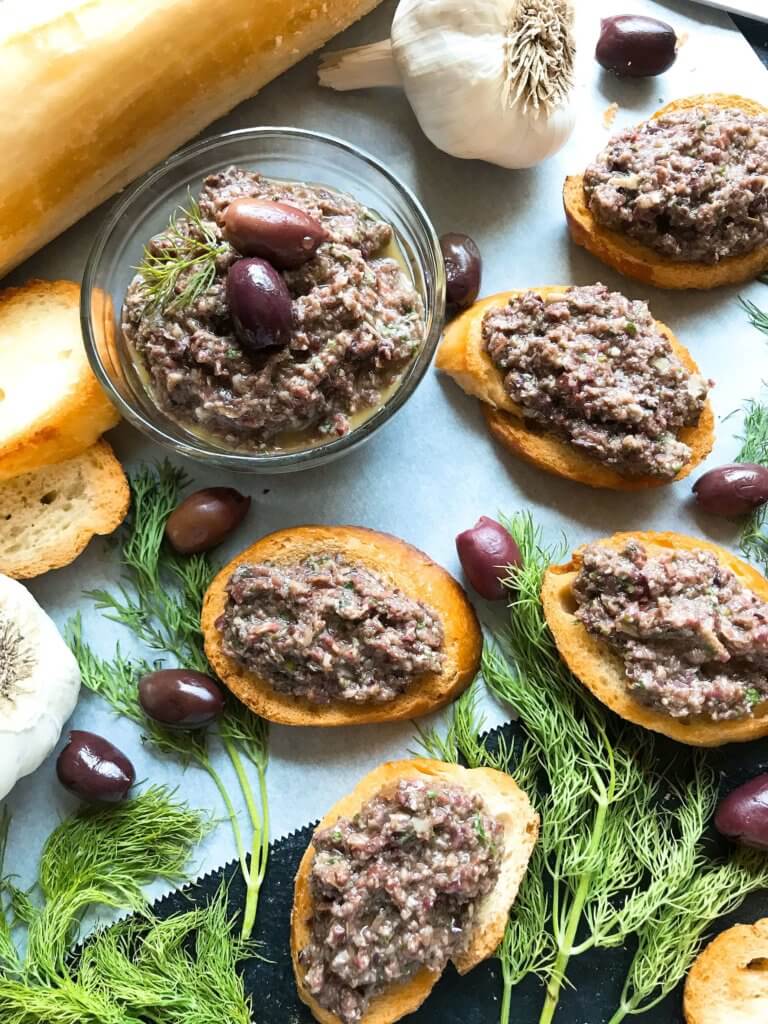 I prefer to make my crostini a little on the thinner side, closer to 1/4 inch instead of 1/2 inch, because I am all about the toppings!  The thinner you make them, the more crostini you will get from one baguette.  The thickness will also affect the baking time required to make them toasted, so watch them carefully!  Make them as lightly toasted or crispy as you would like.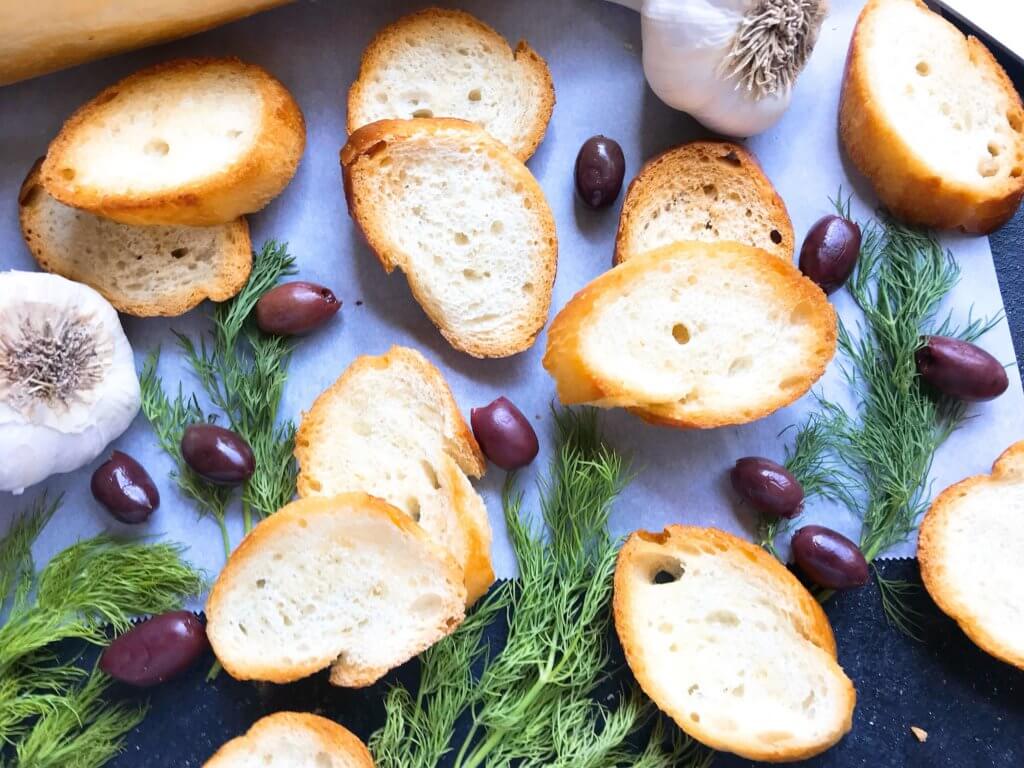 If you are serving the crostini with something wet like bruschetta (below), it is best to keep the topping on the side and let guests build their own so the bread does not get soggy.  If using a drier topping or eating them quickly, I like to build each one because they look so pretty!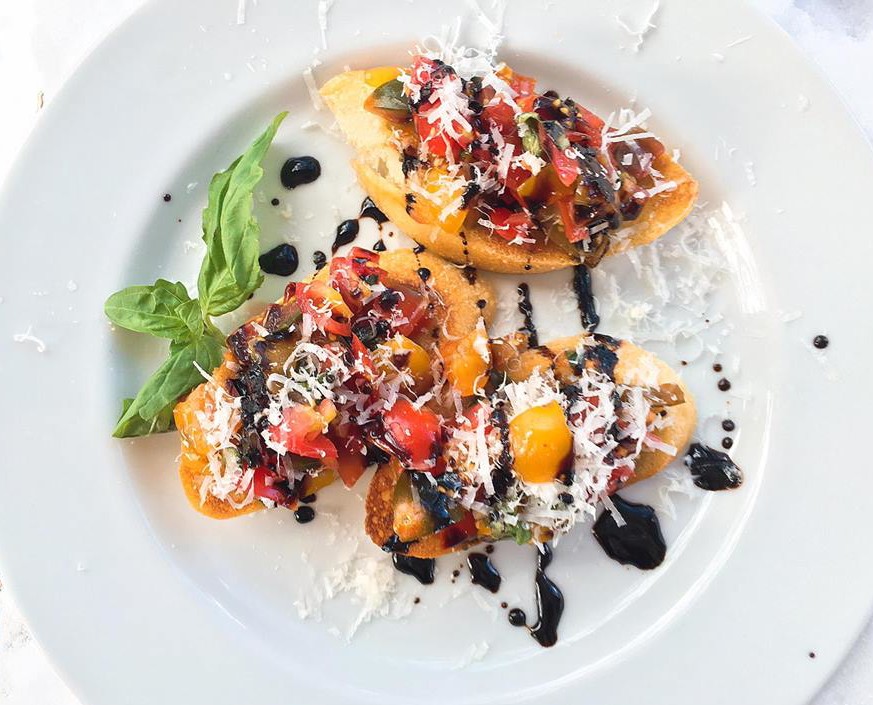 The topping possibilities are endless!  Find our crostini recipe ideas here!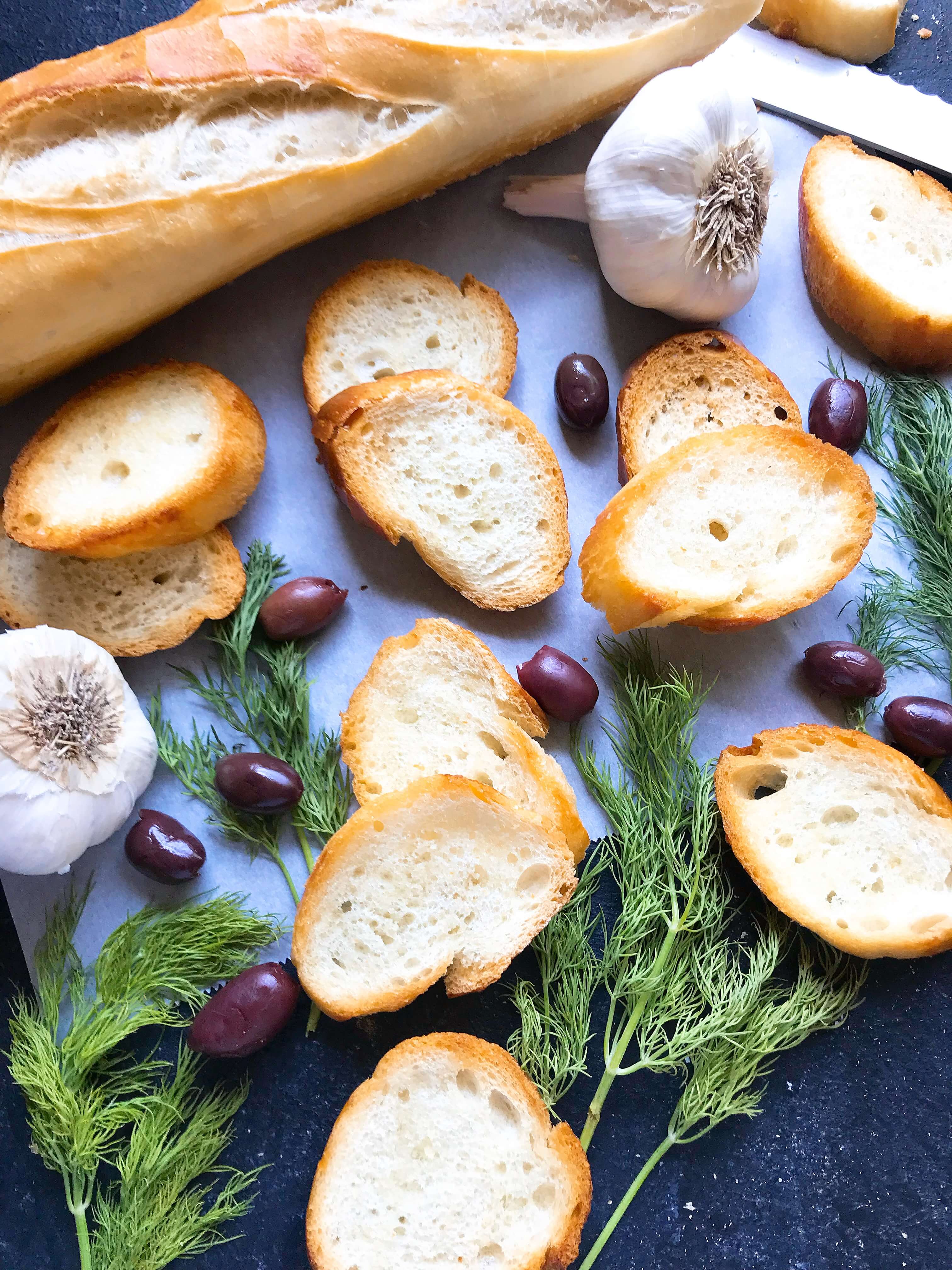 Instructions
Preheat oven to 350F.

Slice the baguette at an angle (on the bias) creating discs approximately 1/4 to 1/2 inch thick.

Spread out the bread slices on a silicone mat lined baking sheet.

Drizzle the bread with olive oil.

Place the bread in the oven and toast for 5 minutes. Flip the bread slices over and drizzle with olive oil on the second side if desired. Toast another 5 minutes or until they are just starting to turn a light brown. You may need to cook them longer or shorter depending on your oven and the bread thickness.

Remove from the oven and scrape a garlic clove against the toasted bread on one side. This step is optional but provides a subtle additional flavor.

Top with your favorite salsa or crostini ingredients. Crostini can be stored in an airtight bag or container for up to three days.
Notes
Season your bread by using an infused olive oil!

Watch your bread as they can become overly toasted quickly!  The exact cooking time will depend on the thickness of your bread and your oven.

Find our crostini recipe ideas here!

The exact number of crostini you get out of a loaf will depend on how thick you cut them and how large the baguette is.

By