Learn How to Roast Garlic, a great condiment for pastas, sauces, dressings, and more!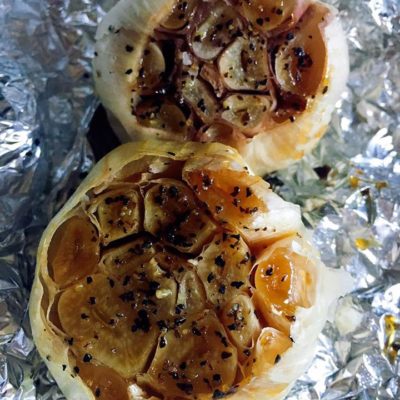 Roasted garlic is one of my favorite things! I am obsessed with garlic to begin with, and roasting garlic brings out the softer and richer flavors of this kitchen staple. Learn How To Roast Garlic to keep on hand in your own kitchen!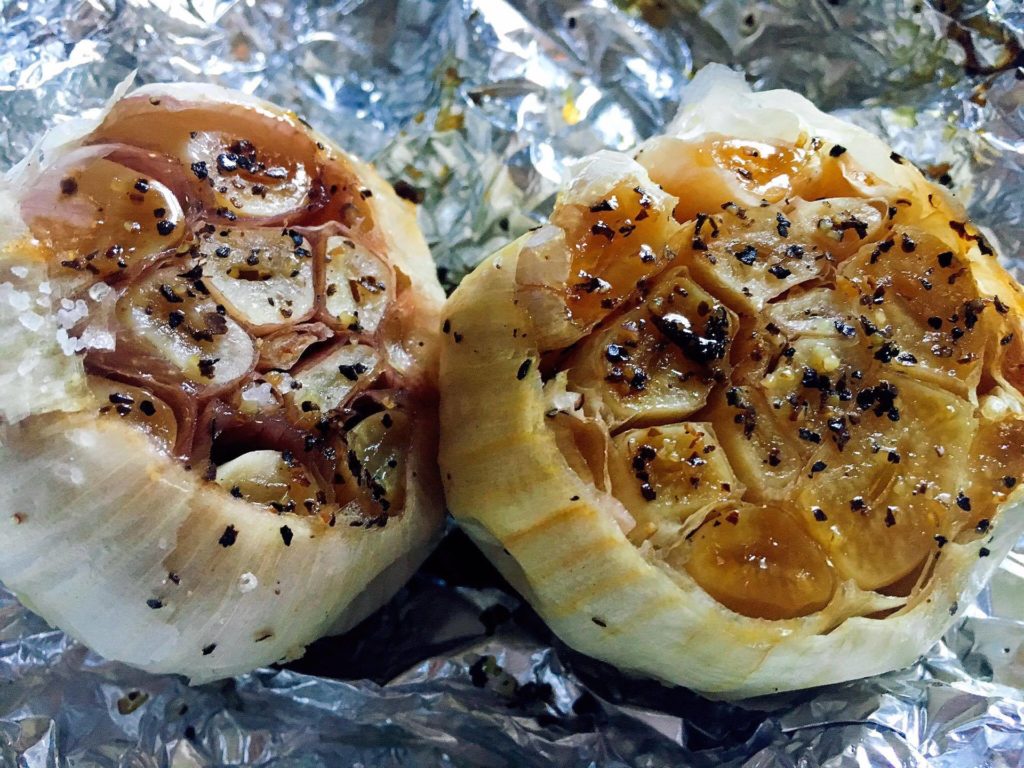 This post contains affiliate links.
I love to keep some handy at all times in my refrigerator. It is a great way to add a little special something to a pasta that needs more dimension or a sauce that may seem a little bland. One of my favorite things to do is put roasted garlic on pizza after it has come out of the oven (yum!) or making it the star in a pasta dish.
I must warn you, these suckers start emitting an amazing garlic smell almost immediately after you throw them in the oven. I try to roast garlic during the day but no matter what time I make the roasted garlic, I get hungry! It smells SO GOOD and I just cannot handle it!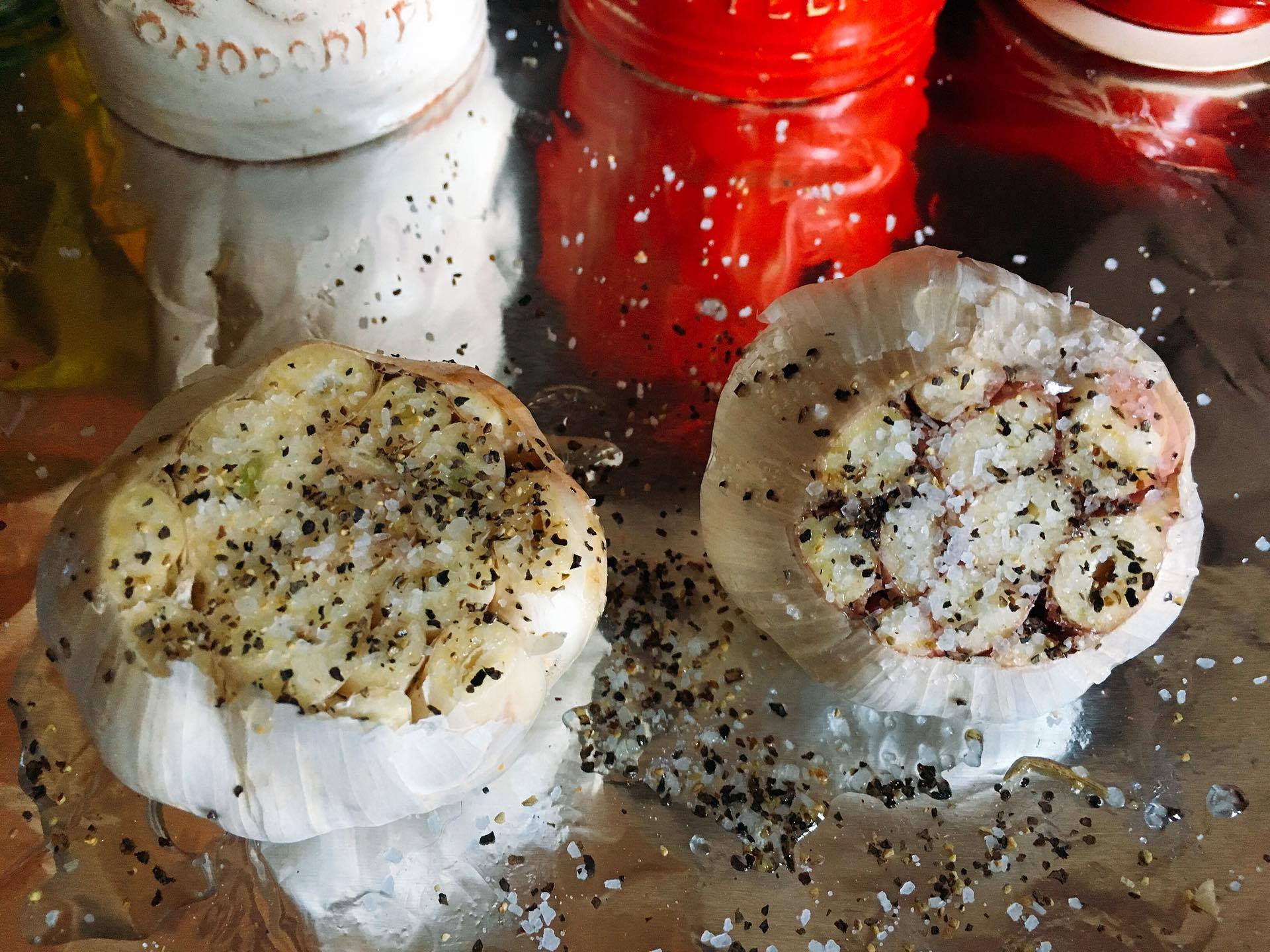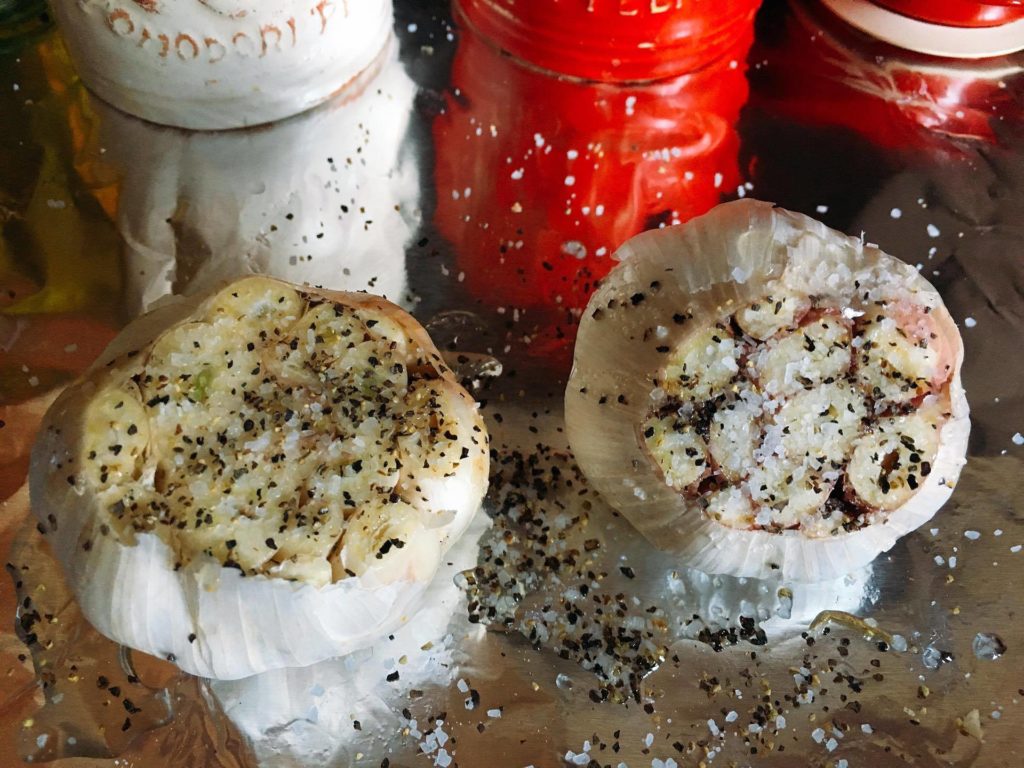 Roasted garlic is much, much milder than it is raw, so you will often see recipes calling for roasted garlic to have a HUGE amount of it! Do not be afraid, you WANT a ton of roasted garlic. Trust me.
I typically use at least a whole head of roasted garlic in recipes, and frequently two full heads when I want the flavor to be more obvious. Garlic is good for you, so go crazy!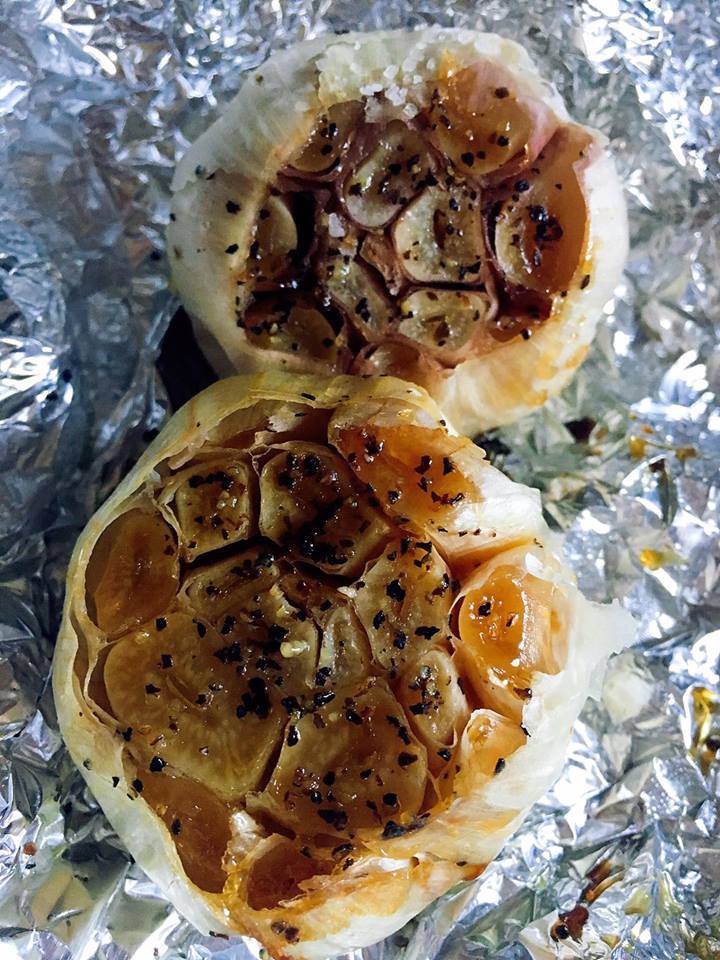 Keep the garlic skins and scraps for your Homemade Vegetable Stock!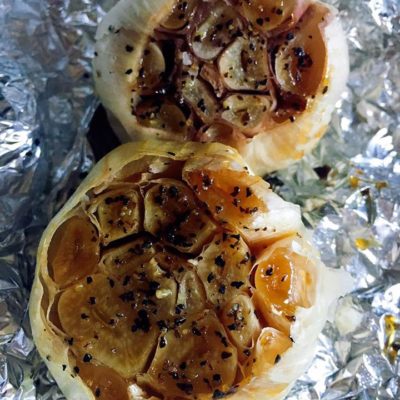 How To Roast Garlic
Learn How to Roast Garlic, a great condiment for pastas, sauces, dressings, and more!
Print
Pin
Rate
Instructions
Preheat oven to 400F.

Using a serrated knife, slice off the tops of the garlic heads. You do not want to cut off too much, but you want to expose part of the cloves. Depending on the shape of your garlic, this is approximately 1/2 inch.

Place the garlic heads on a piece of tin foil. Drizzle the cut side of the garlic with olive oil. Sprinkle each garlic head with the salt and black pepper.

Wrap up the cloves in the foil to create a pouch. You want the garlic completely enclosed without any venting.

Place the garlic pouch in the oven and cook for approximately one hour. The garlic is done when it starts to turn brown and softens.

Remove the garlic from the oven and let cool. Squeeze each garlic head from the root base to remove all of the garlic from the skin.
Nutrition
Calories:

104

kcal

|

Carbohydrates:

9

g

|

Protein:

2

g

|

Fat:

7

g

|

Saturated Fat:

1

g

|

Sodium:

5

mg

|

Potassium:

112

mg

|

Fiber:

1

g

|

Sugar:

1

g

|

Vitamin C:

9

mg

|

Calcium:

51

mg

|

Iron:

1

mg

By