Kale, Apple, and Oat Dog Treats are a great healthy alternative for your pet! Simple to make and full of quality ingredients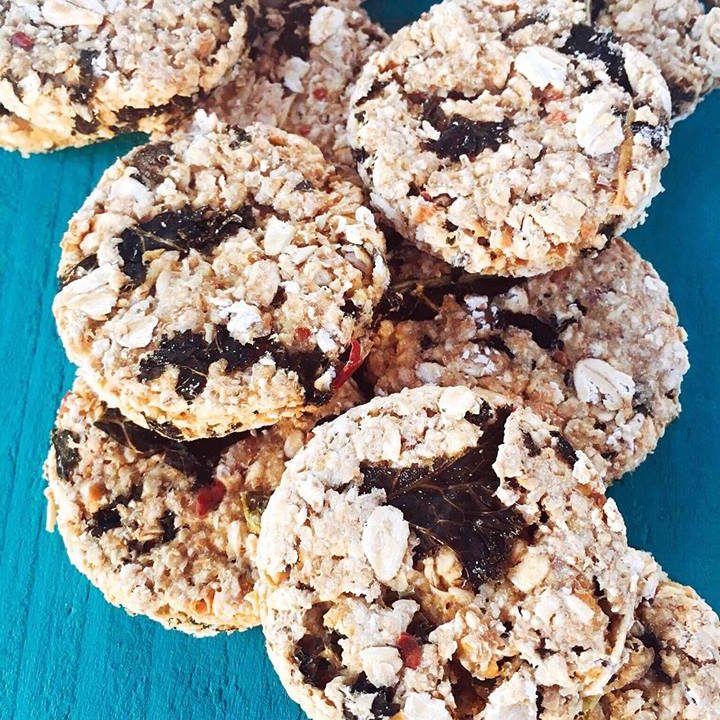 I am always looking for new dog treats that will be healthy for my puppy but interesting and delicious for him at the same time. Just like I love to cook food for the people around me, I love to make homemade treats for the puppy as well. These Kale, Apple, and Oat Dog Treats are the most recent addition to our dog treat rotation.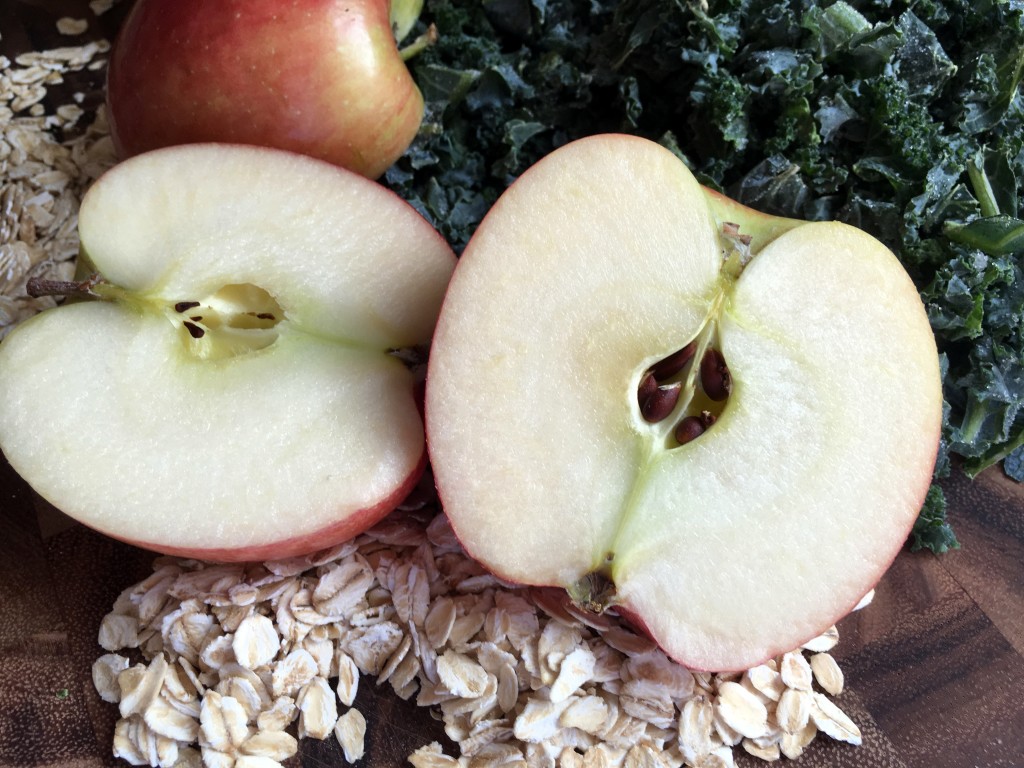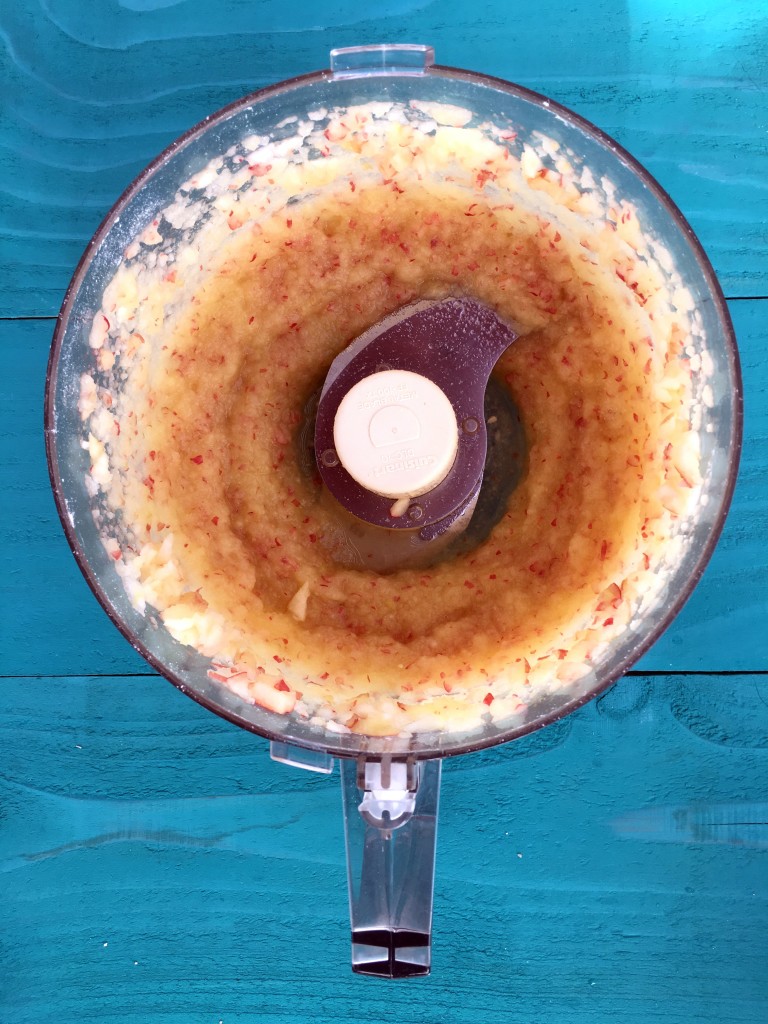 This post contains affiliate links.
Homemade treats are very easy to make and the process is similar to baking cookies. There are so many options of what you can do and use, but if you have any questions about what is safe for your pup please check with your vet. Some dogs may have allergies or sensitivities or certain products. Luckily, we only have to worry about our pup's picky preferences.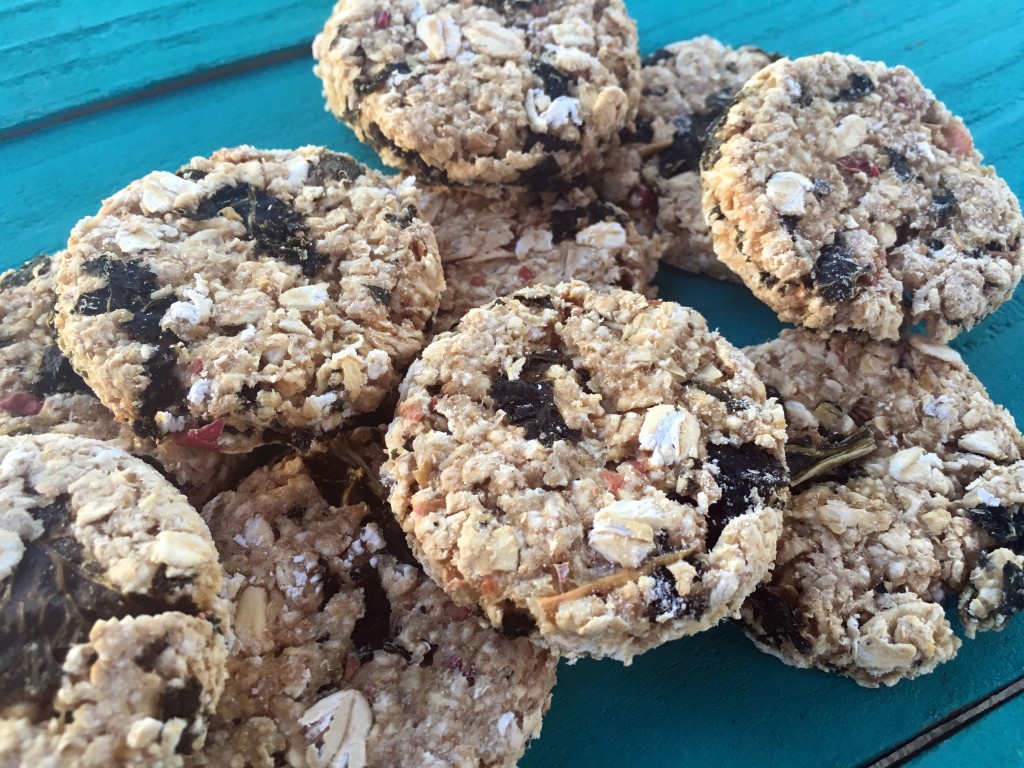 When my puppy was a baby, he used to love chewing on apple slices, so I thought finding a treat for him that incorporated apples would be a great trip down memory lane. Pairing it with kale was an easy choice because (a) I have a LOT of kale in the freezer from a bumper crop last year and (b) it is packed with so many nutrients that it makes these Kale, Apple, and Oat Dog Treats extra healthy.
I also love that these Kale, Apple, and Oat Dog Treats are not flour based. I use a little flour for rolling them out as the mixture gets a little sticky, but you can also use some additional oat flour instead to keep them truly gluten free.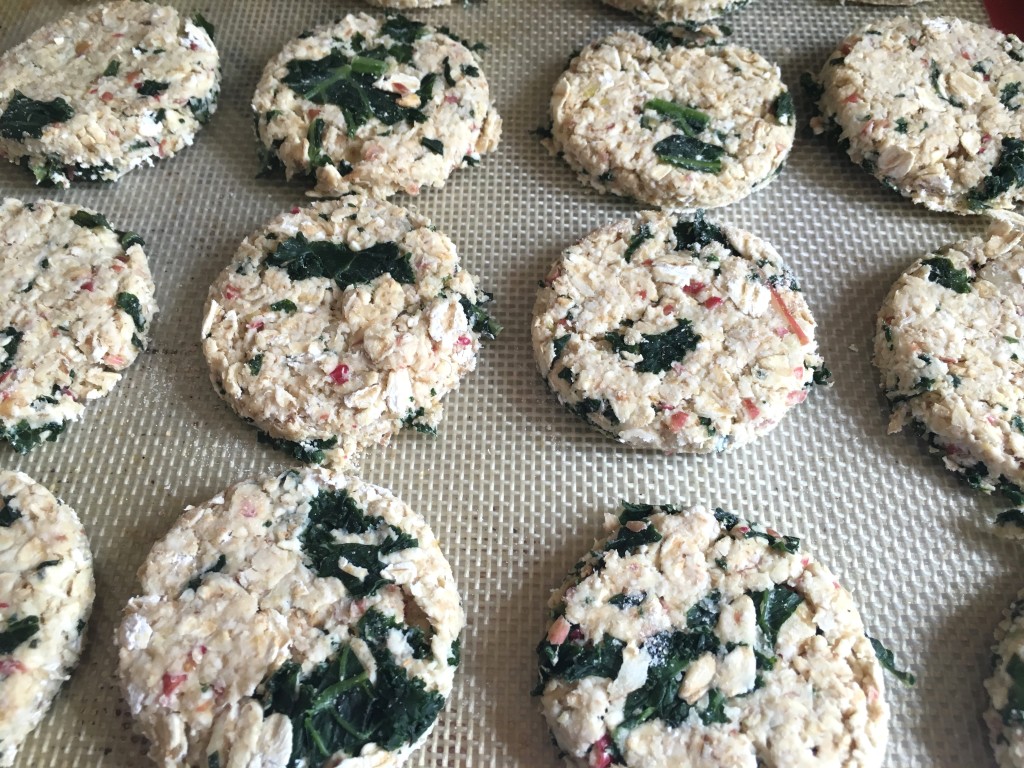 I always rotate the treats I make to shake things up. Try out these Cranberry, Honey, and Oat Dog Treats as well, they are one of his favorites! What flavors does your dog like? What type of treats would you like to see next?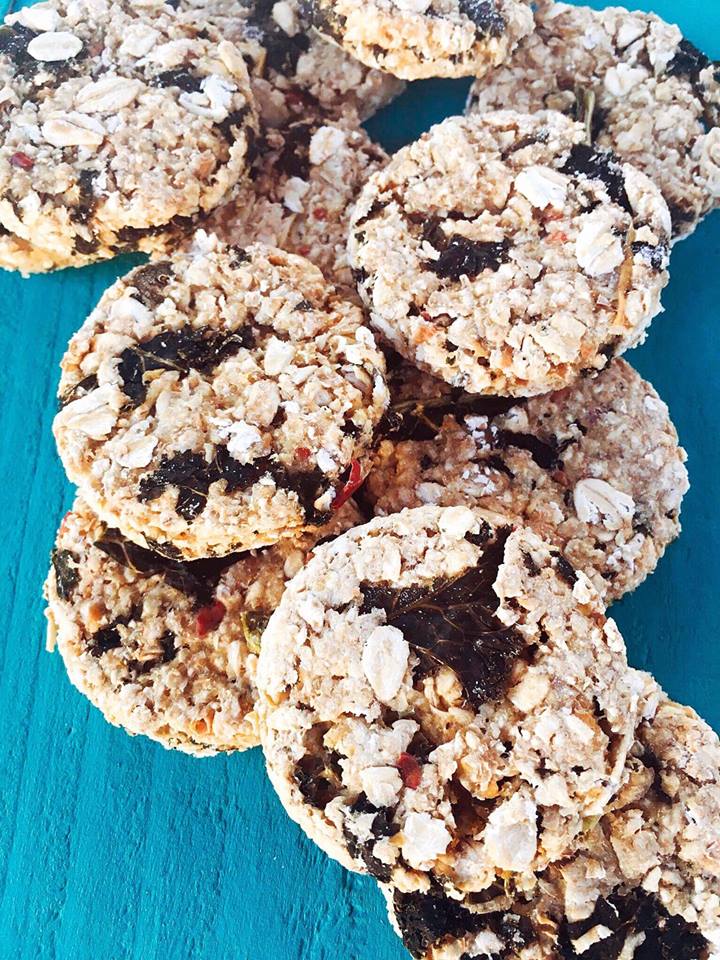 *Disclaimer: Please check with your vet if you have any concerns about what your pet can or cannot eat.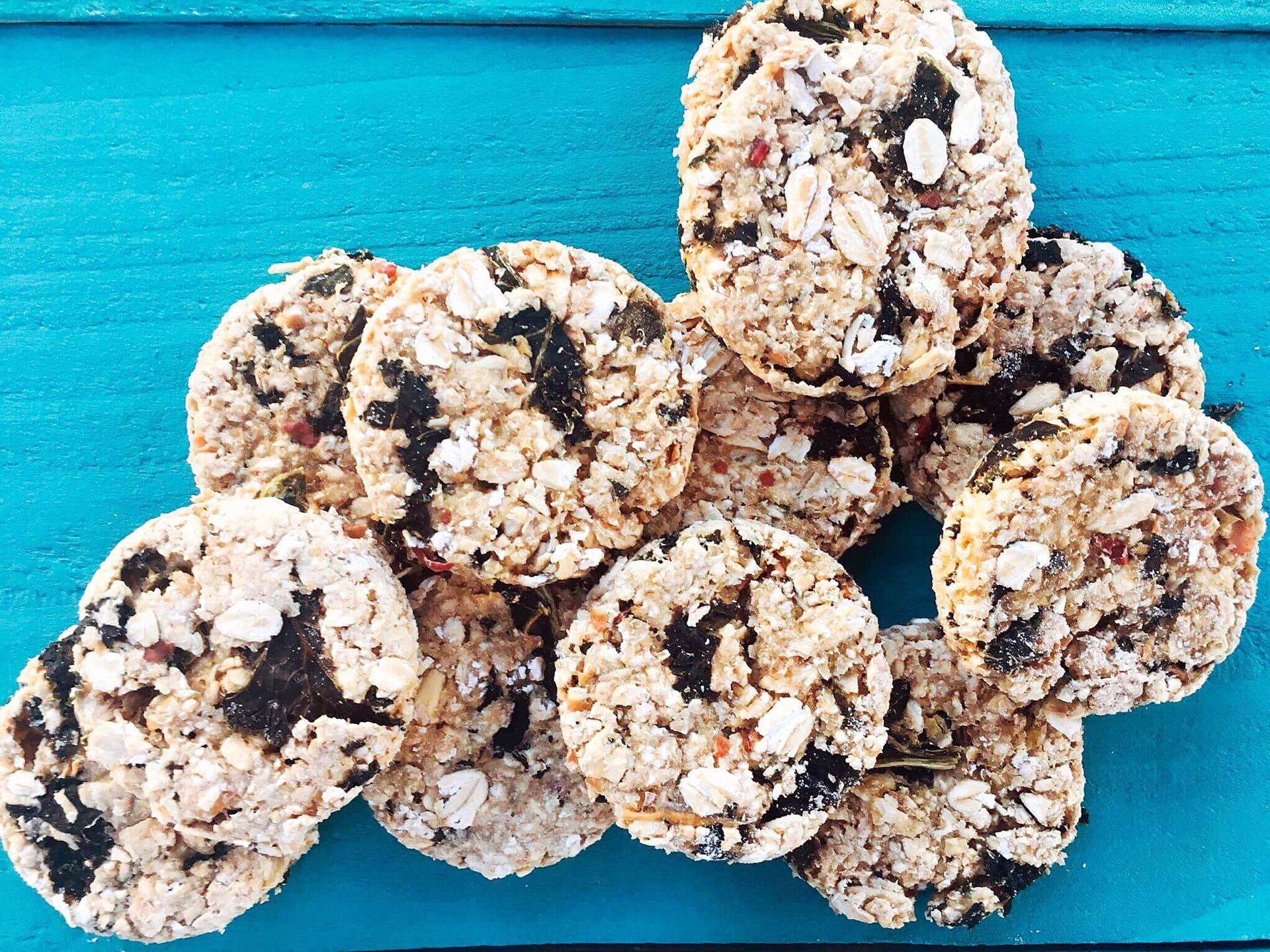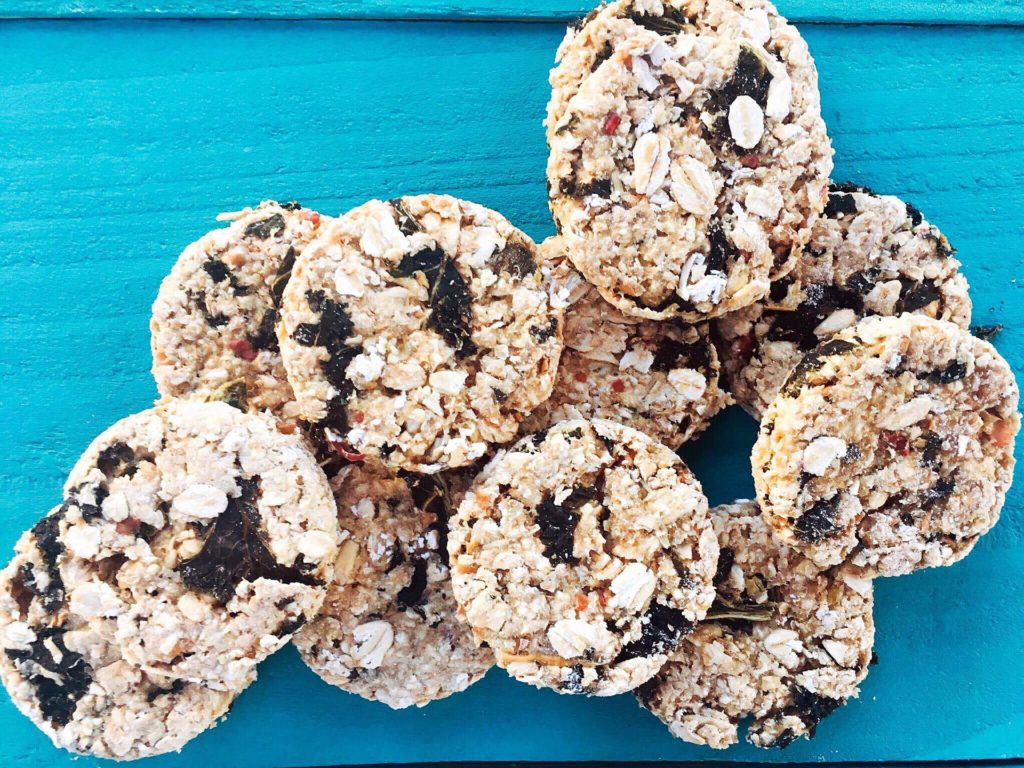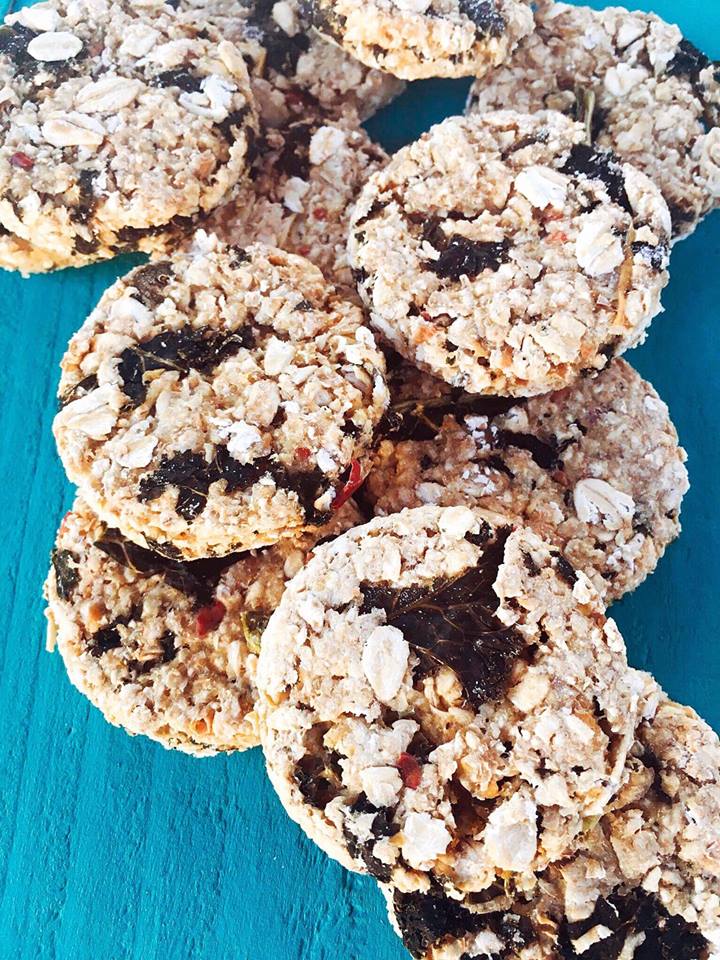 Instructions
Place 2 cups of the oats in a food processor and grind until it has a flour-like consistency. Place the ground oats in a large mixing bowl.

Roughly chop the apples, removing the seeds and core. Grind in the food processor until it begins to resemble apple sauce. You may need to scrape down the sides. Some chunks are okay. Scoop the apple mixture into the mixing bowl.

To the mixing bowl, add the remaining 1 cup of whole oats, kale, and honey. Mix to combine. Add additional oats or kale if the mixture is too wet, and honey or water if it is too dry.

Preheat oven to 350F. Lightly flour your surface as the mixture will be sticky. Roll out the dough to approximately 1/4" thick. Using your desired cookie cutter, cut out the treat shapes and place them on a sil pad or parchment paper lined baking sheet.

Bake treats at 350F for 15 minutes. Turn off the oven, leaving the cookies inside, and let them sit for two hours. This will make the cookies crunchier. For soft cookies, remove them after the 15 minutes to cool at room temperature.

Store soft treats in an airtight container, kept in the refrigerator, for up to 2 weeks. Hard treats can be kept at room temperature up to 3 weeks.
By