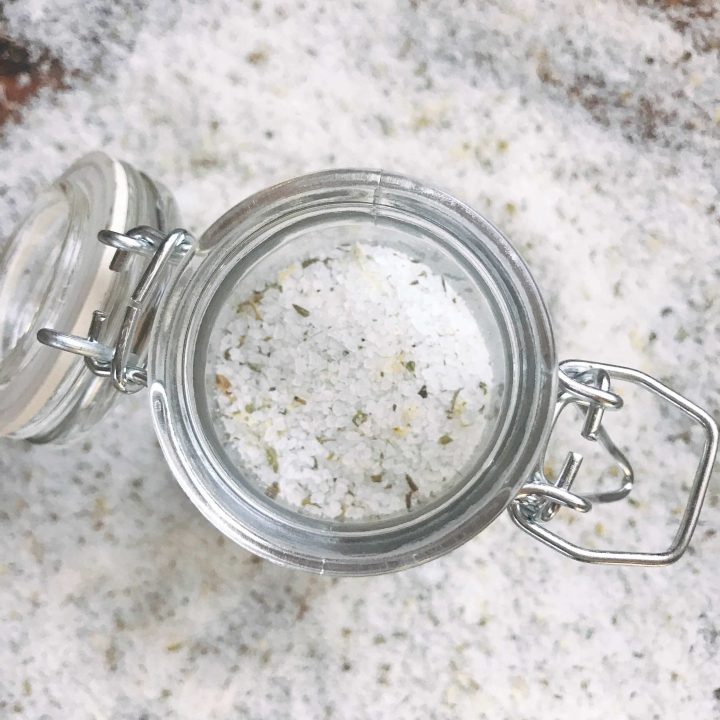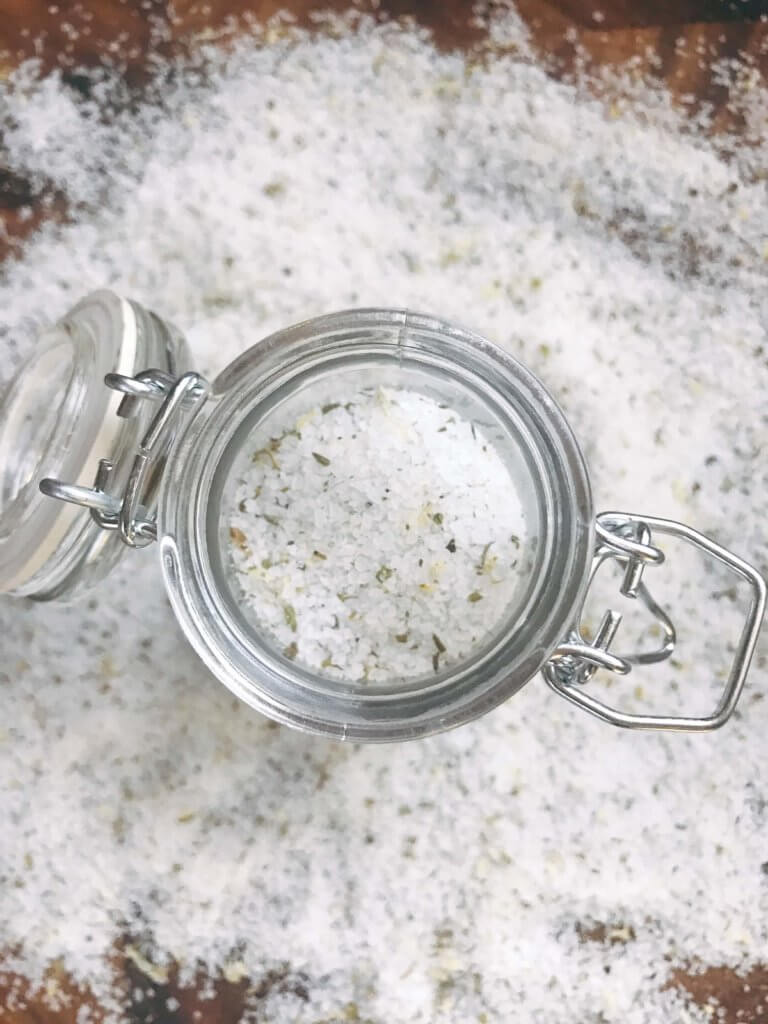 Make a quick and easy dinner with this Mediterranean Flavored Salt.  It does all the work for you of adding flavor to your food with just a few shakes!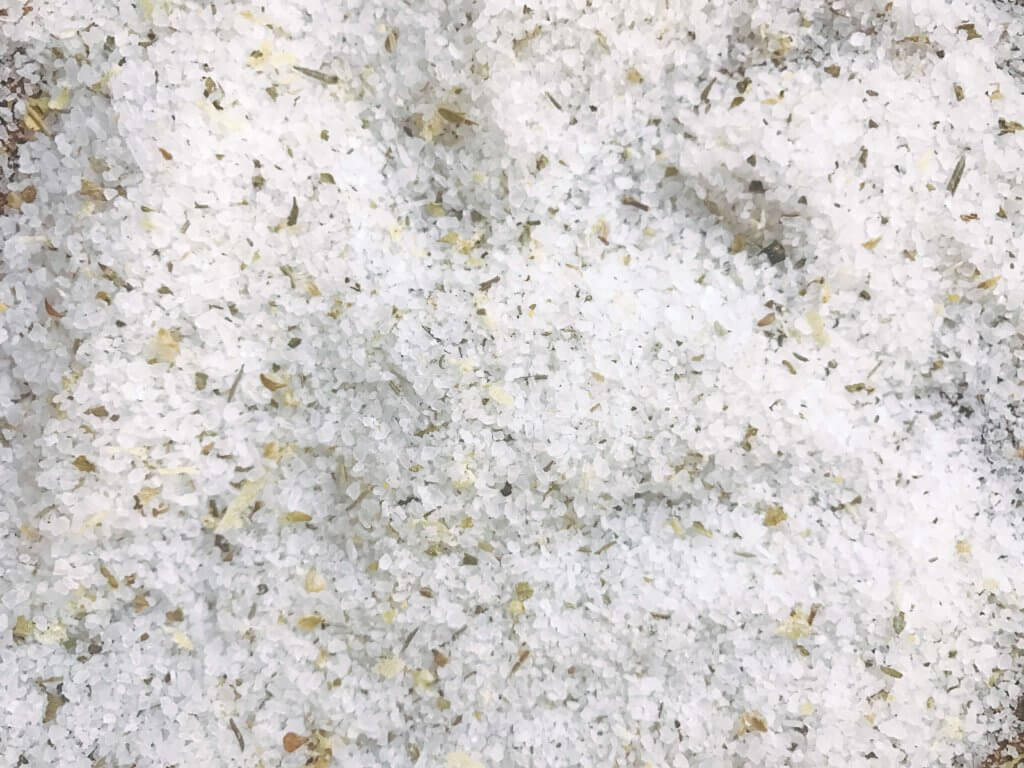 This post contains affiliate links.
This salt highlights many of the traditional flavors that you find in the Mediterranean.  In the summer I am ALWAYS looking for a reason to grill.  And since I am grilling so much, I need some new ideas or flavors to use!  That is where flavored salts like this Mediterranean Flavored Salt come in.  It is a great way to spice up a simple piece of chicken, pork, steak, or even vegetables with exciting flavors.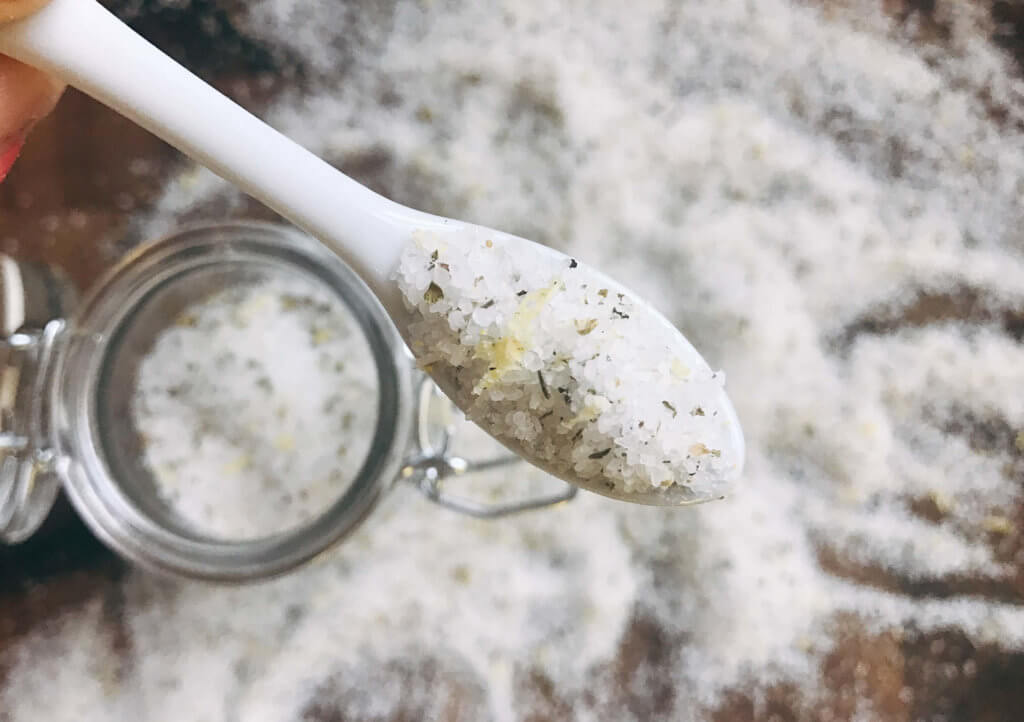 This salt is crazy easy to make, guys!  Literally just put the ingredients in a food processor, pulse, and you are done!  You can use it right away if you want, but the flavors do develop more if you are able to let it sit for a day or longer.  It is best to use a small food processor to ensure the blade can reach the ingredients and get a good blend.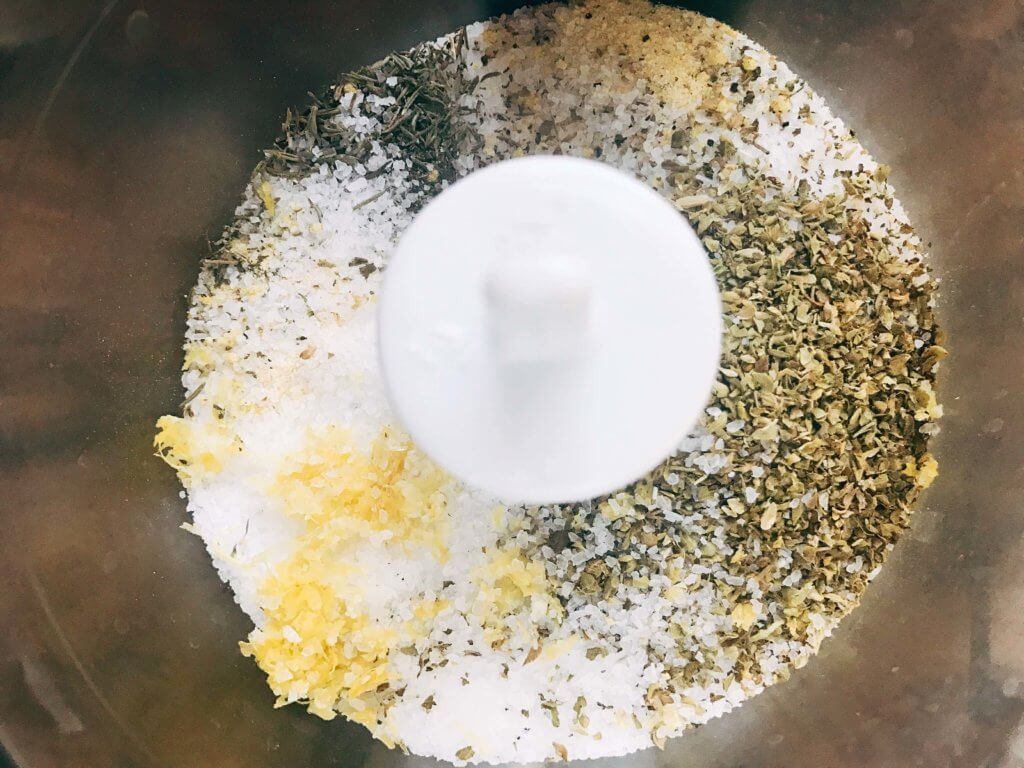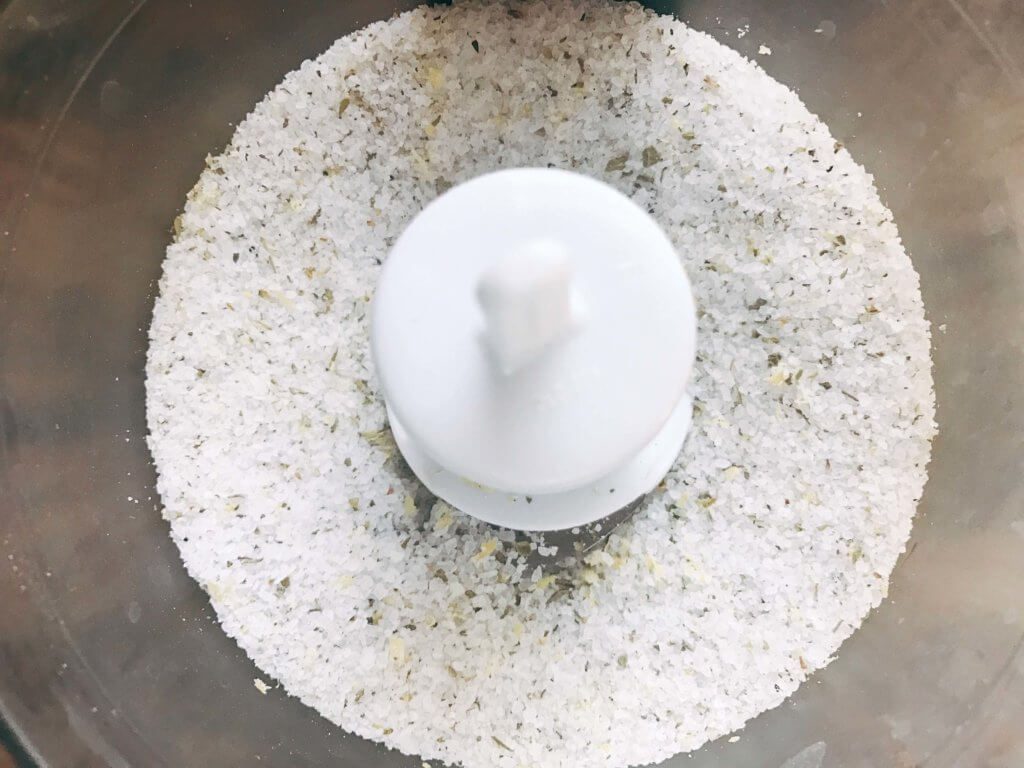 The primary base of this is still salt and not another seasoning, so use it sparingly like you would salt.  I love to use this stuff for special events, parties, and gatherings.  Especially in the summer with Father's Day and the 4th of July when you are most likely grilling anyway.  And it is great as a gift for anyone that loves for or grilling, like Dad, because sometimes it is just IMPOSSIBLE to figure out what to give them.  Food is always a good idea, right?  And this is something they can use and enjoy, whether they share or not. 🙂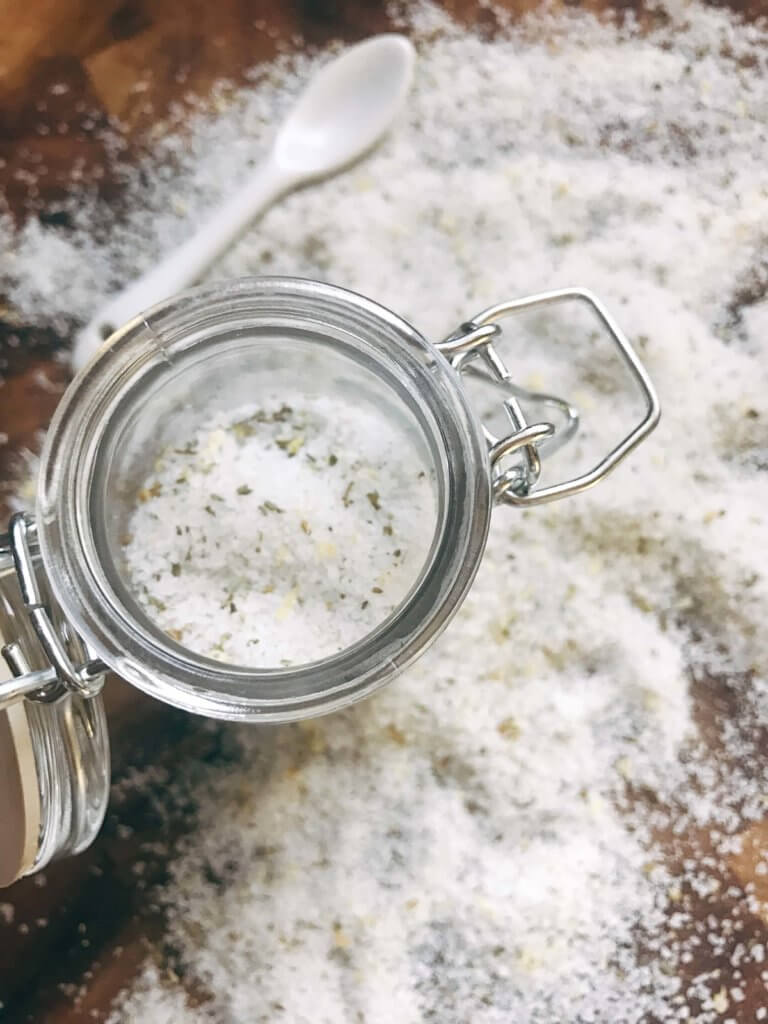 Find more of our flavored salt recipes here!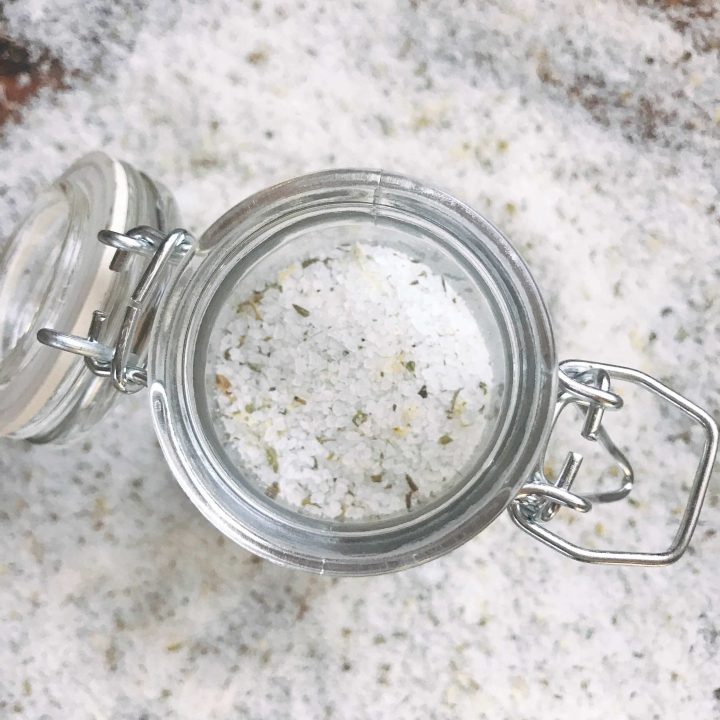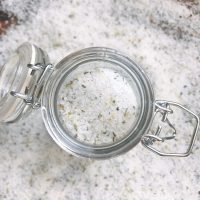 Instructions
Place the salt, oregano, lemon pepper, thyme, and garlic powder in a small food processor. Add the zest of half a lemon.

Pulse just a few times until everything is incorporated.

Pour the salt into a container for storing. The flavors will continue to build over time. Place a pinch of dry, uncooked rice in the container to help keep it from caking and absorbing moisture.

If your salt is wet from the lemon zest, spread it out on a baking sheet to dry before putting in a container.
Notes
It is best to use a small food processor to ensure the blade can reach the ingredients, although a larger one will still work. I love to use jars like this to store the flavored salts in, but you can also use empty spice containers.  These jars would fit approximately half of one batch of salt. Use a microplane for easy zesting.

If you do not have lemon pepper, you can substitute for regular, black pepper and increase the amount of lemon zest to one whole lemon.

By