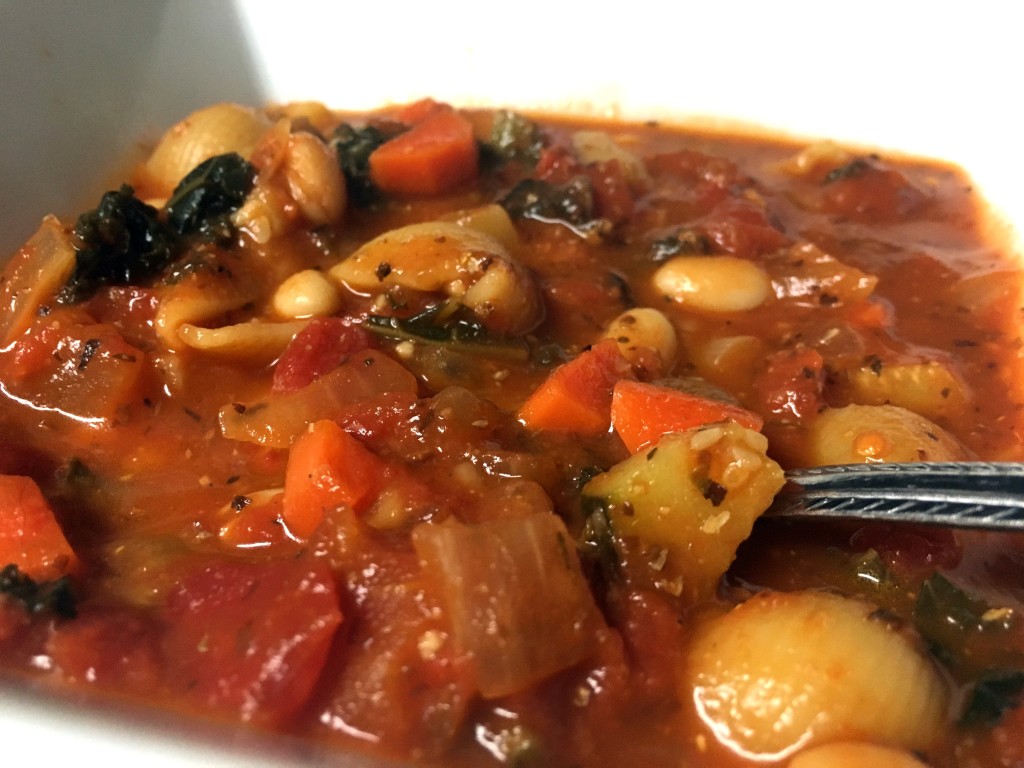 I lived in Italy for a semester when I was in college for a study abroad program.  We were in Bologna, which is just north of Florence, and is known as the food capital of Italy so you can imagine there was some amazing food.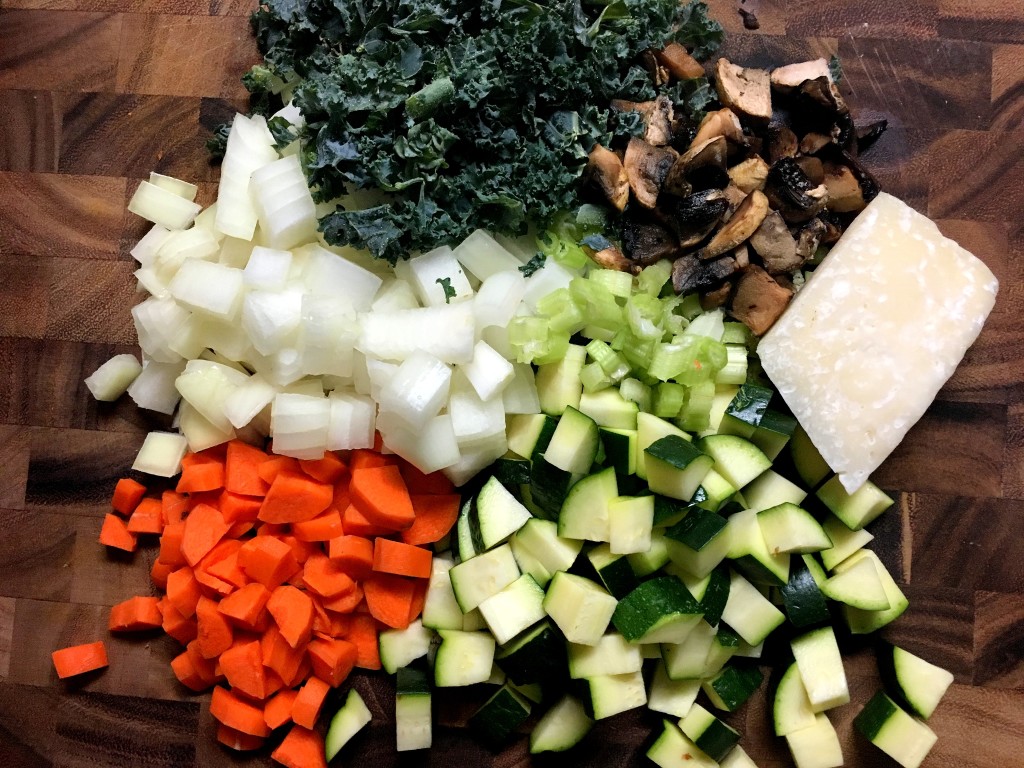 Surprisingly, (or maybe not?), many of the foods that we associate as Italian here in the States are actually not found in Italy.  They are Americanized interpretations (good luck finding Alfredo in Italy).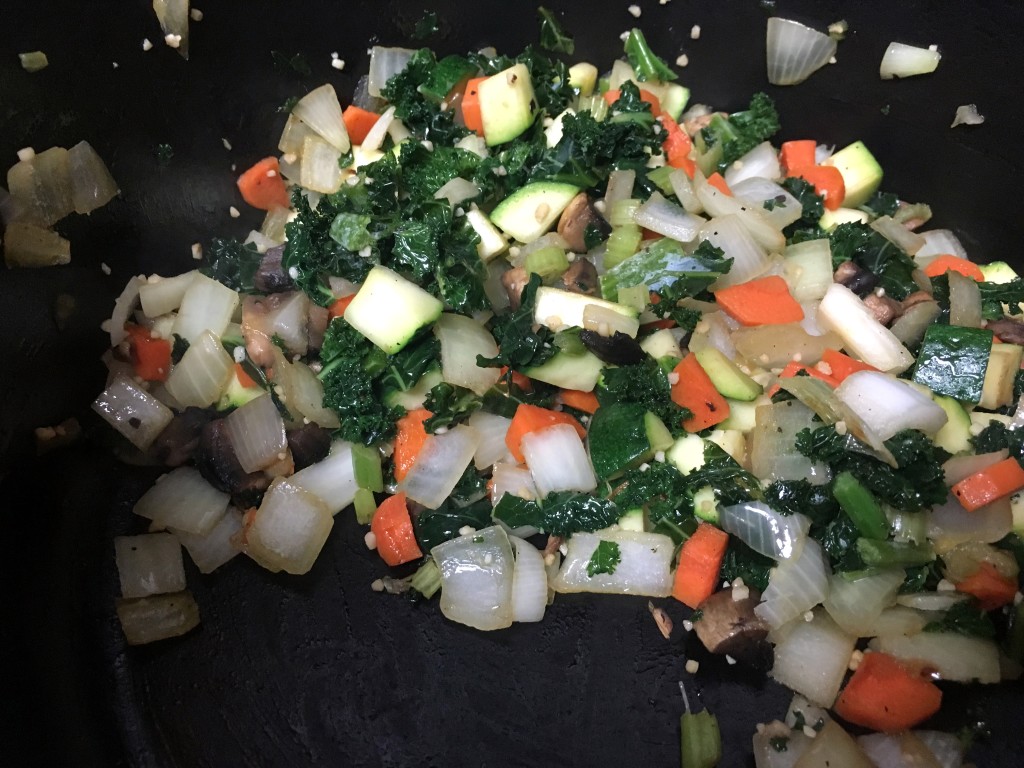 One dish that was easy to find in most areas of the country was Minestrone or a version of it.  The soup is so simple yet fresh, healthy, and filling.  There are so many variations and modifications that you can make to it with what you have on hand or what you like.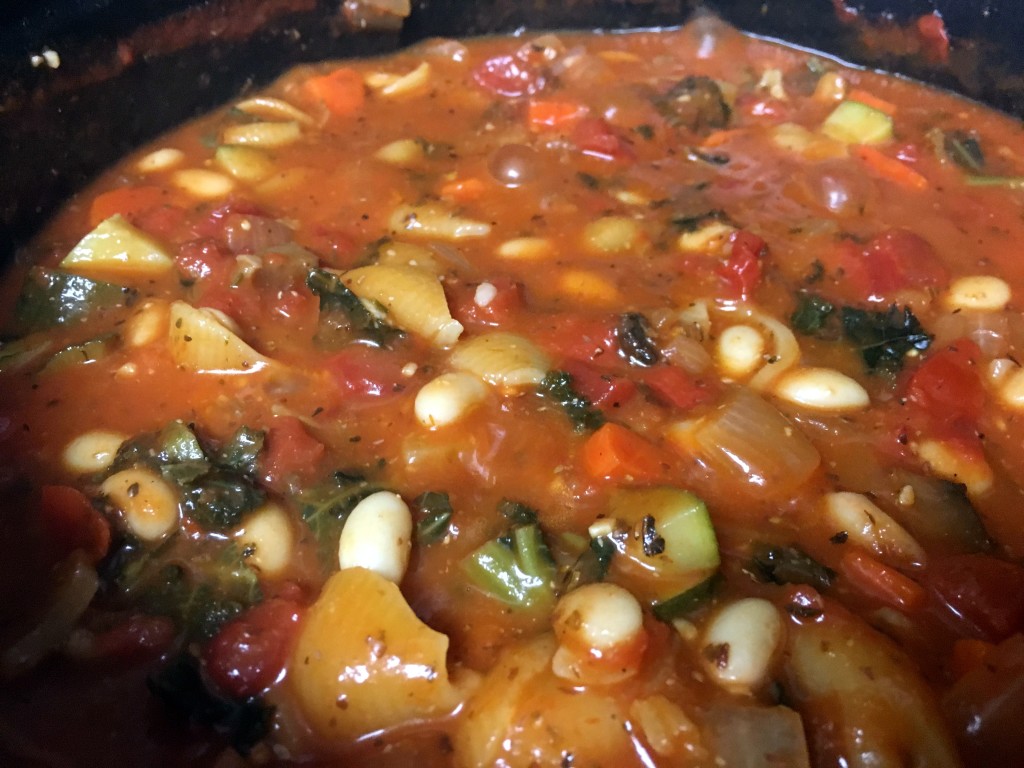 This is one of my favorite soups to make.  It is healthy, fills you up, and can be done with whatever you have in your refrigerator.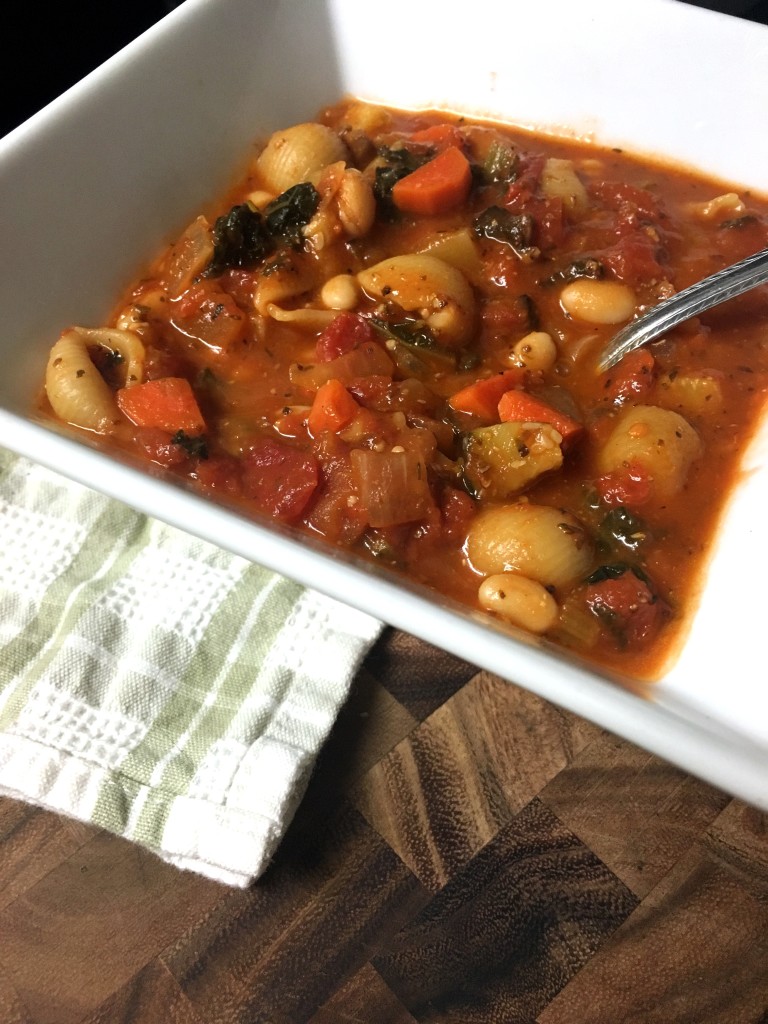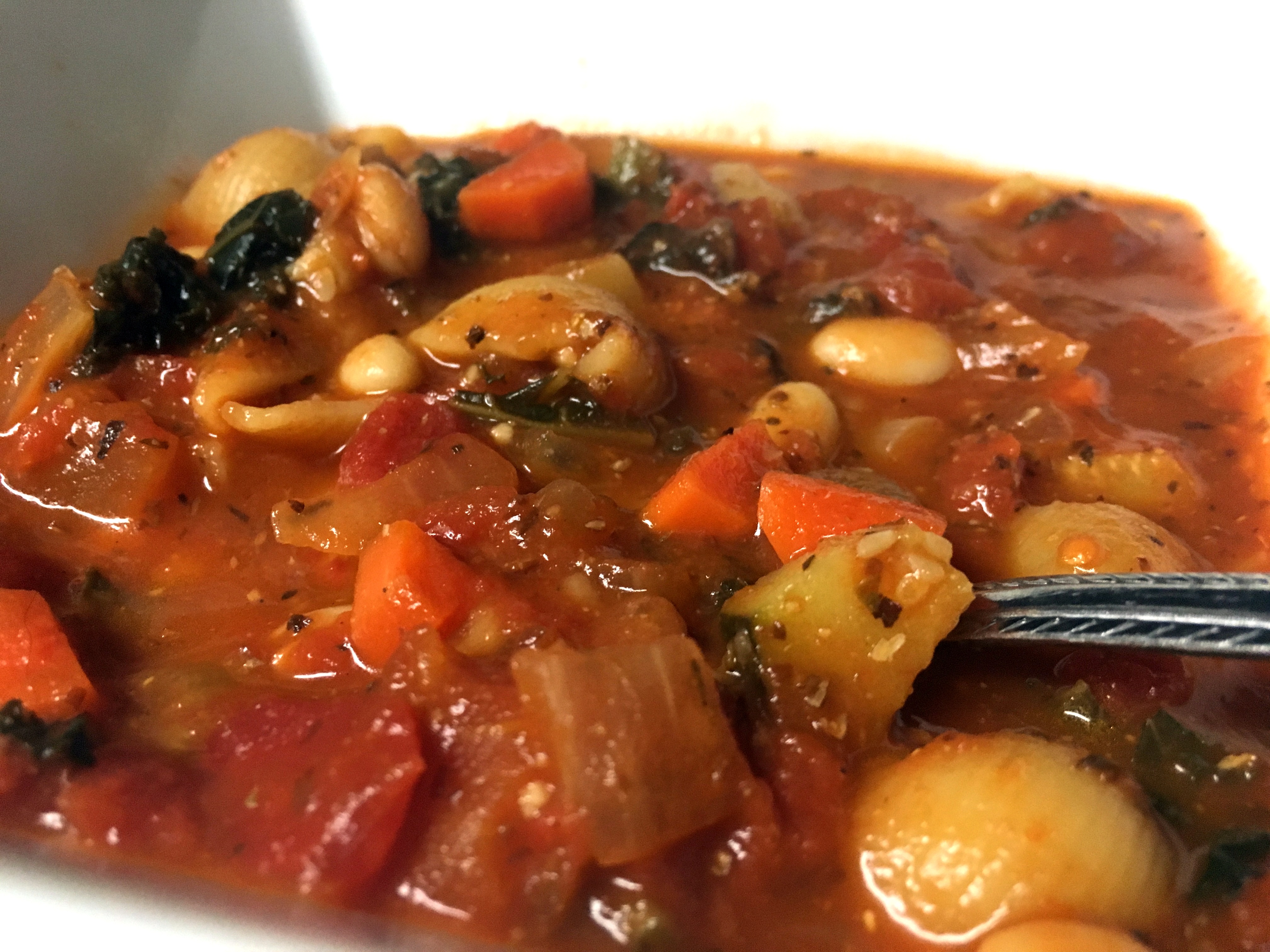 Instructions
Heat olive oil in large pot on medium heat. Add onion, carrots, and celery and cook until translucent, approximately 5 minutes.

Add zucchini, mushrooms, kale, and garlic and cook until they begin to soften, approximately 3 minutes.

Add basil, oregano, salt, pepper, and flax seed (if using) to vegetables and stir. Let the spices saute for approximately 2 minutes, stirring occasionally.

Add diced tomatoes, tomato sauce, beans, Parmesan rind, and stock to pot. Raise heat to high and bring to a boil. Once boiling, reduce heat to medium low and simmer for 15 minutes, stirring occasionally. While simmering, cook pasta in separate pot as per package directions until al dente.

Stir in the pasta and season with salt and pepper as needed.
By