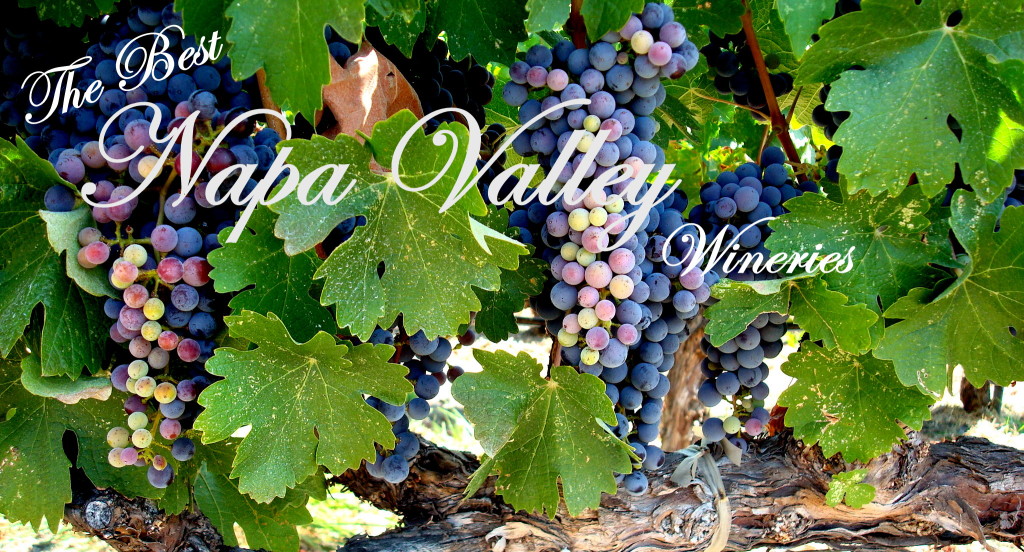 This post contains affiliate links.  The selection of these wines and wineries are my opinion and not influenced by the wineries or any other company.  I hope you enjoy them as much as I do!
One of our favorite places to vacation is wine country: Napa, Sonoma, Russian River Valley, all of it.  We end up out in California for a wine trip every 1 or 2 years.  It is so common that we are razzed on for not visiting family as often and have become the go-to source in our circle of friends for wine suggestions and trip ideas.
Every trip we hit our most favorite wineries that we could not bear to skip and spend the rest of our time trying out some new locations.  Depending on the speed that you want to move, you could hit three or four wineries in a day if you wanted.  Below are our favorite winery stops in the Napa area.  The name headers will take you to the winery's website.
Frog's Leap is one of the very few wineries that we always go to, every time we are in wine country.  They are a small production winery and you can only visit if you have made an appointment.  So make sure that you plan this in advance, it is completely worth it!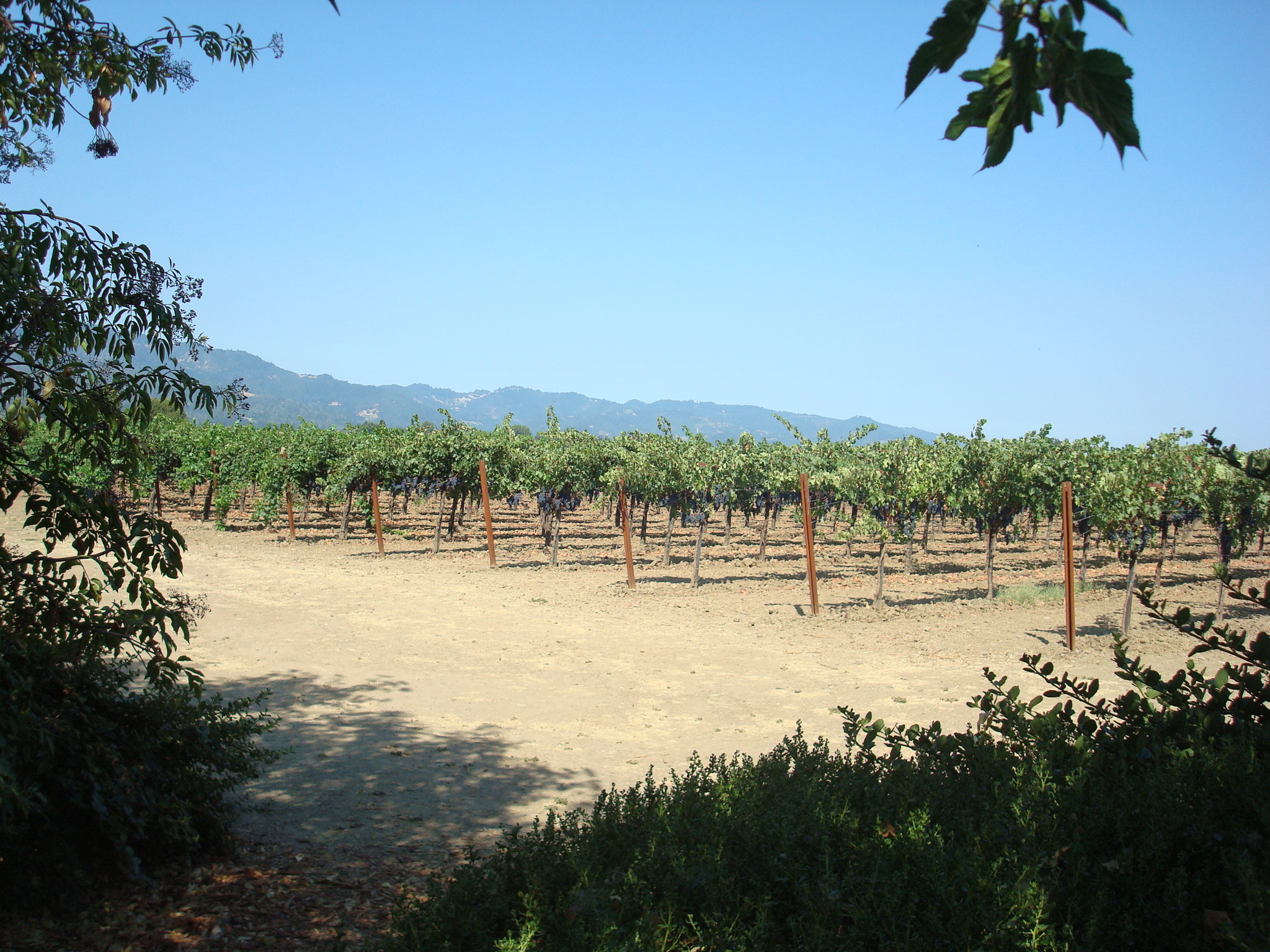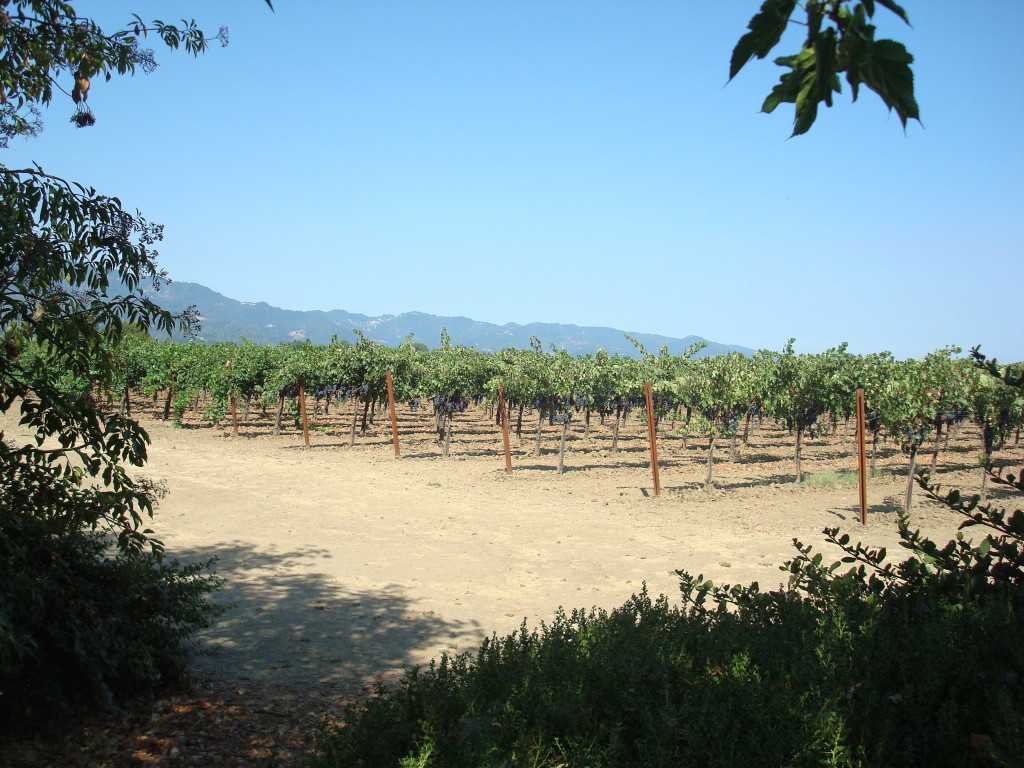 I love this site because it is warm, cozy, and so different than many other wineries.  They have an iconic red barn and a farm house that they use for the tastings.  You can take a tour or reserve a table on the back porch overlooking the vineyards and hills for your tasting.  They also have more relaxed tastings where you can wander the grounds and select your chairs of choice, tasting at your own speed.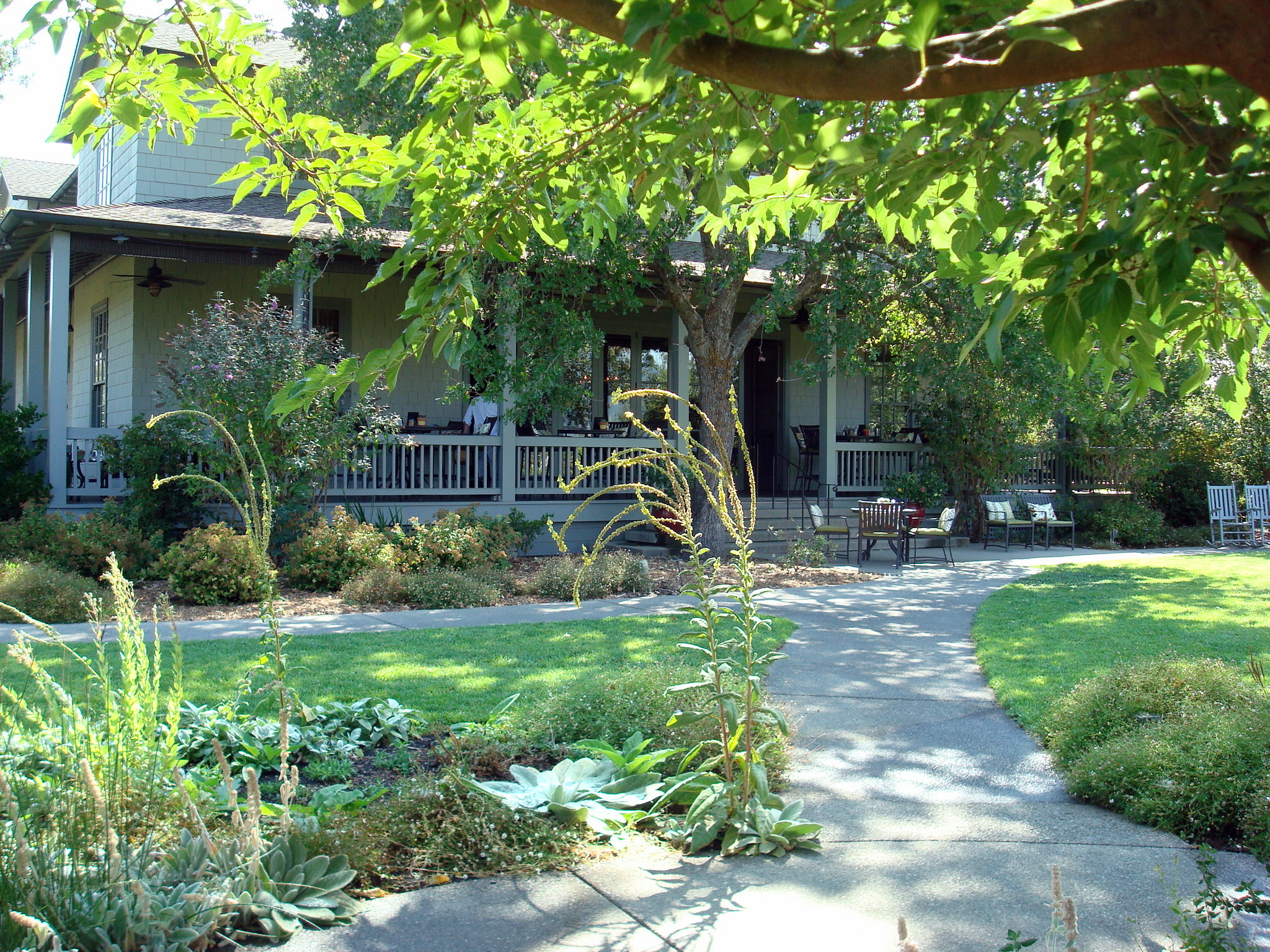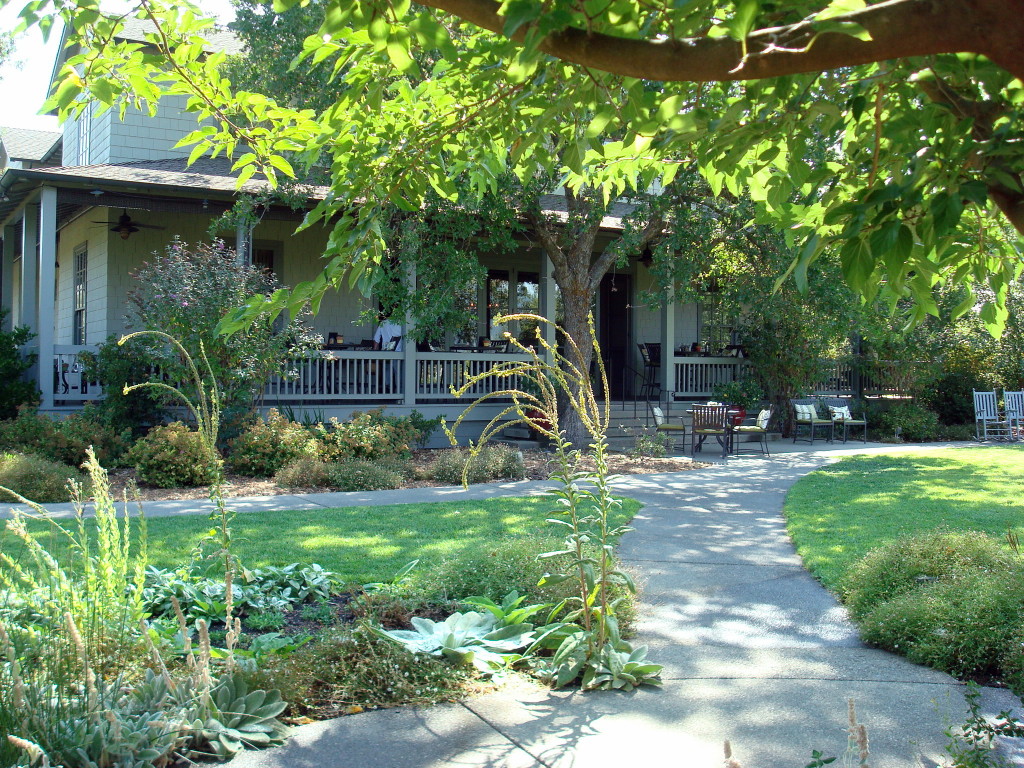 Attached to their lawn is a vegetable garden as well as a grove of various fruit trees.  They are very laid back and encourage people to wander at will.  My favorite wine from them is Frog's Leap Zinfandel
.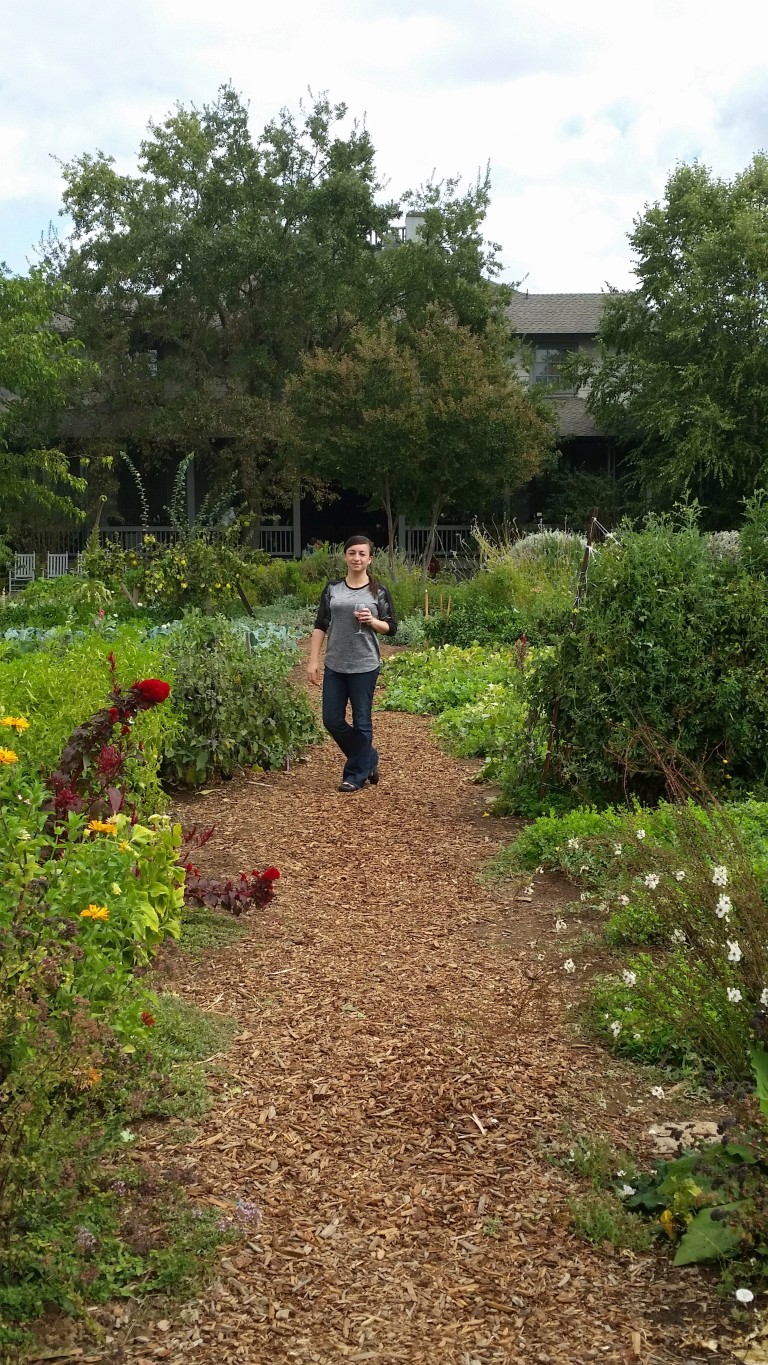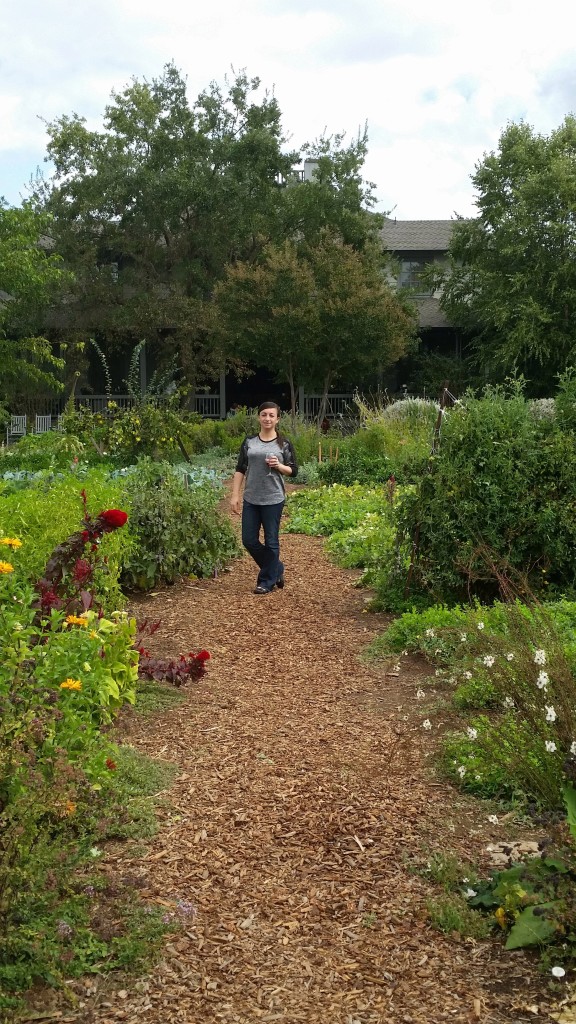 They also just released their first vintage of an Estate wine called Frog's Leap Estate Grown Cabernet Sauvignon.  They had waited quite a while before doing this because the winemaker wanted to use grapes that only came from their property and had not found a year that produced a harvest good enough for his liking.  We were lucky enough to try this right after the release and it definitely lived up to expectations!
We were told about Ehlers from a friend as it was their favorite winery from their own trip.  It was our first stop of the day, and since it is a smaller, lesser known winery, we were the only ones there.  They were so extremely nice and hospitable.  We did the Early Bird tour and had pastries from a local shop waiting for us and a chalkboard sign welcoming us with our names.
Our guide started us off with an initial pour and sat down at our table getting to know us, what we liked, and even found out that he had family living in the same area as us in Colorado!  We learned all about the winery, their practices and values, and the hidden heart in their "E" (can you find it?)
Since we went during harvest, we took a tour of the grounds where the workers had started harvesting and processing the grapes.  As we turned the corner, they were all playing on the grape scale, weighing groups of themselves.  They were having so much fun!  I believe that the culture and attitudes of the employees are a testament of how great a place Ehlers must be to work and the value that they place in their employees.
We got to taste grapes that had just gone through their first press, which I have never come across before!  I must admit it was rather scary looking, being very cloudy and unappetizing, but it was like a very fresh, sweet grape juice.
I am a huge fan of sauvignon blanc, so I loved that this was their token white wine instead of the standard chardonnay that you typically see.  Our favorite red was the One Twenty Over Eighty, but the general favorite is the 1886.  You can find their wines at this link but they sell out fast and regularly, so be quick! Ehlers Wines

I was hesitant to put Grgich on this list.  We did a wine tasting here and I was not at all impressed, especially for all of the fame and notoriety that they have collected.  We did not taste their premier level wines, which may have lived up to the hype, but I believe that if wine makers are truly amazing, then they can make wines that are at least good at any level or tier.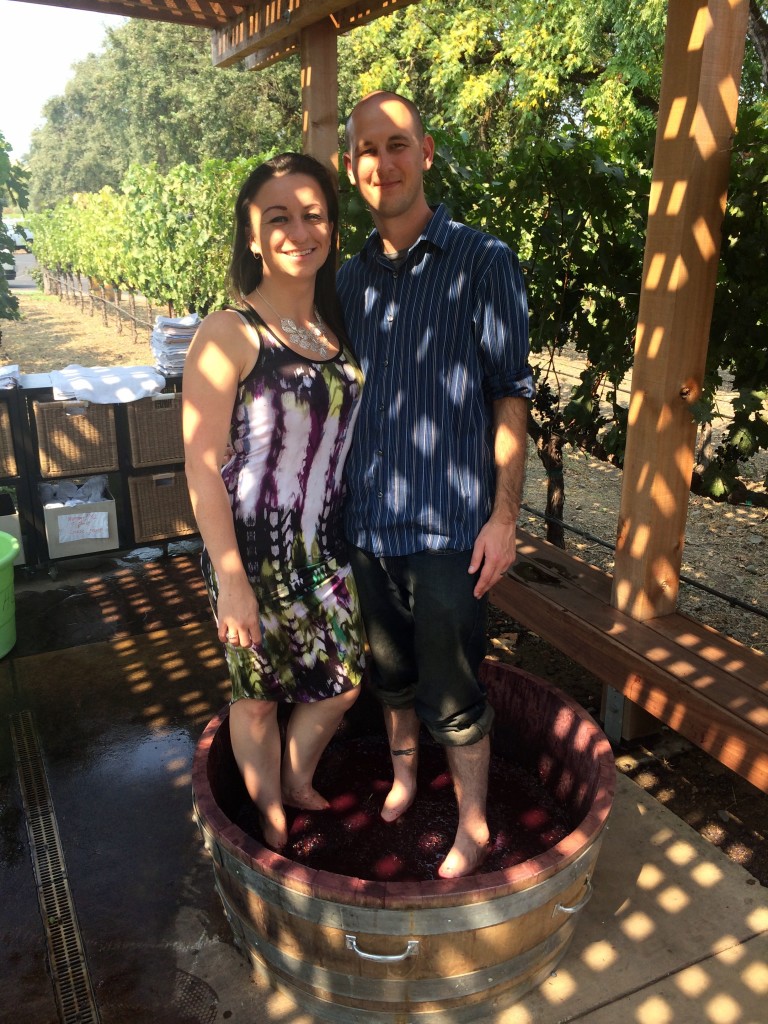 I am including Grgich because of their grape stomping.  During harvest (check their site), you can stomp grapes in a barrel!  Only a few wineries do this and I wanted to cross this off my wine country bucket list.  Not only can you stomp, but they have white t-shirts that you step out of the barrel onto.  Your grape covered feet will leave a stain on the shirt and poof!  You have a souvenir of the event.  While I may not be using this shirt as an actual part of my wardrobe, it is a great keepsake.  (Maybe I will turn mine into a pillow? Not sure yet).
This is another extremely unique winery.  It is nestled into a woodsy area in a beautiful building surrounded by fountains and plants.  What makes this stop so special is the art gallery inside.  We are not talking about just a hallway like some other wineries have, but a multi-story, many rooms art gallery.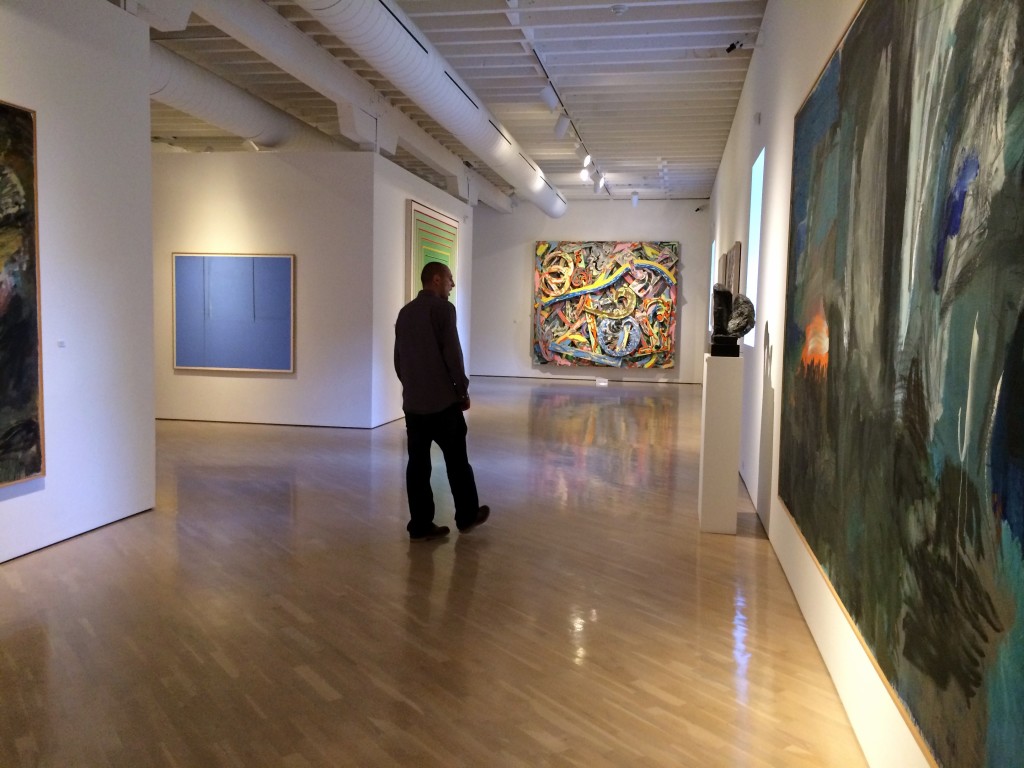 You wind your way up the building through all the amazing paintings, sculptures, and various art until you get to the top where the wine tasting takes place.  They have the bar set up in the corner of a large gallery room and while you cannot wander the entire museum on your own, they give you some leeway in that room to make your way around as you sip your wine.  Pretty cool!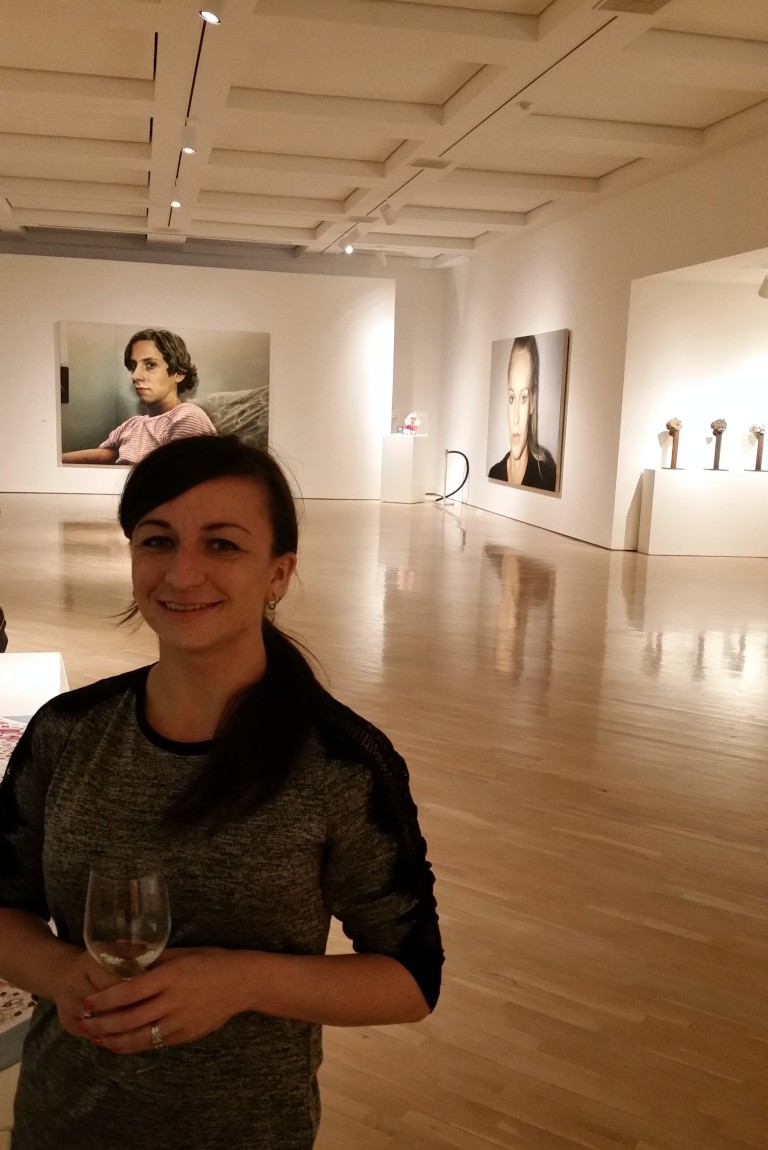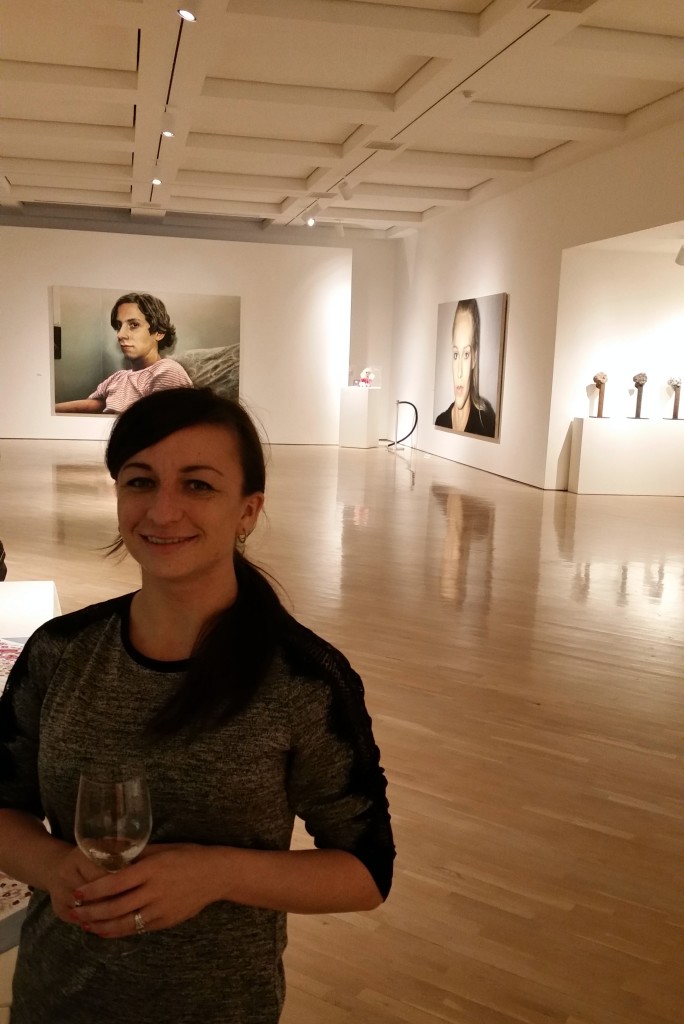 My husband liked their Mount Veeder Cabernet Sauvignon the best.  Everything here was good, we did not try a bad wine that day.  They also make one of my favorite go-to Sauvignon Blancs.  You can buy it here: Hess Select Sauvignon Blanc
.  Here is a link to more wines from Hess: Hess Wines
Jamieson Ranch is at the very bottom of the Napa Valley row and is tucked away to where it is secluded and quiet.  The decor and structure definitely makes it feel rustic and reminiscent of a ranch while still being classy.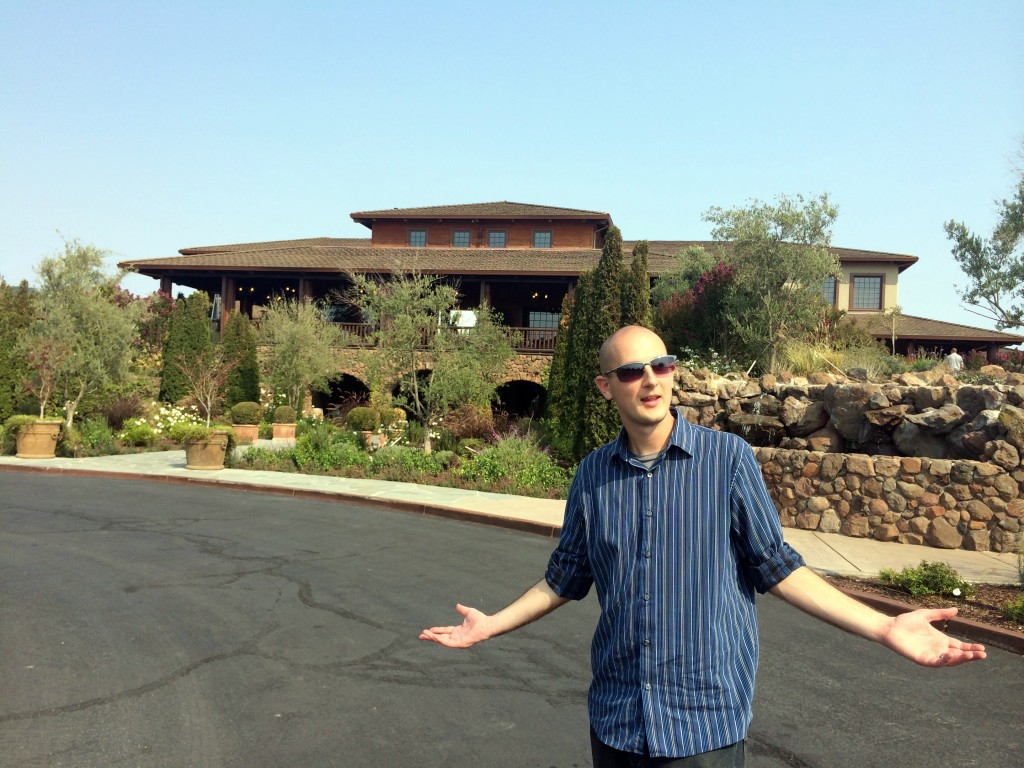 There is a spacious bar inside with amazing views for the tastings.  You can grab a glass or bottle and head out to their beautiful deck with amazing hill views to relax and watch the sun go down.  They even have a little pony on site that you might be lucky enough to meet!
One of the biggest reasons why we went to this winery was because they have a Movie in the Vineyard series.  Each Friday throughout the summer, they pull out a projection screen on the lawn at the edge of the vineyards and play a movie.  You can bring blankets and chairs to get comfortable and the winery has wine to sell and a popcorn machine running.  It was such a unique experience!  You can find their wines under two names: Jamieson Ranch or Reata.

It is difficult to visit Napa, or to even think of the area, without thinking of Robert Mondavi.  He is considered royalty to most of the wineries in the region as he was an integral part of securing most of the winery land in the valley and promoting wineries in the United States.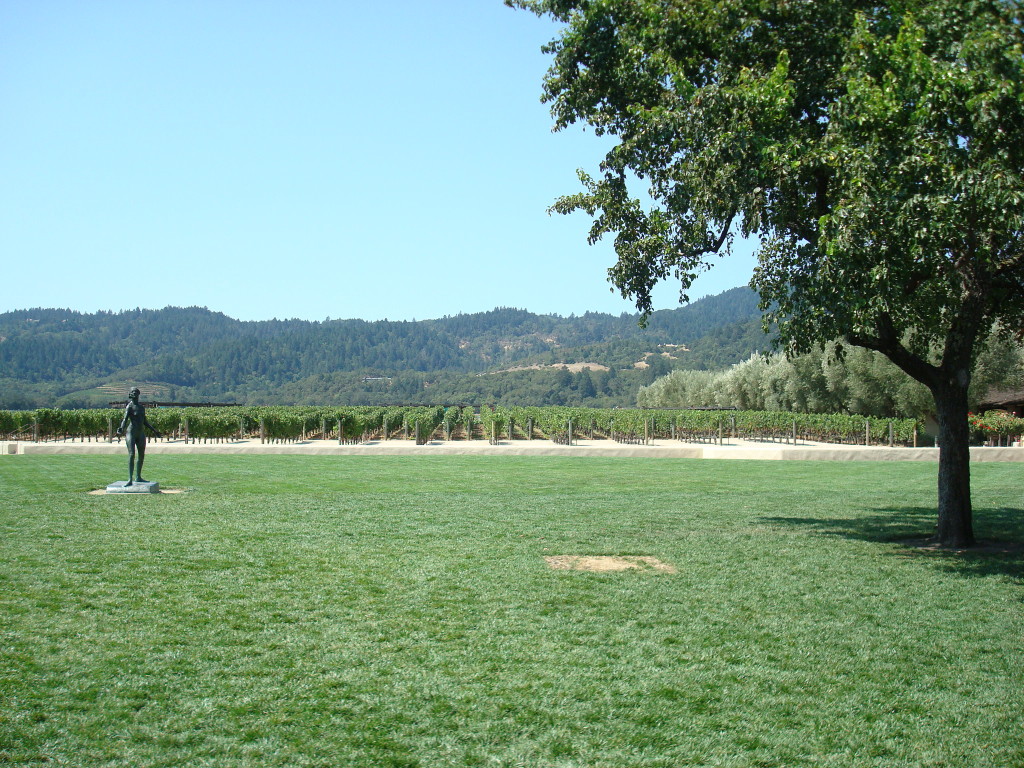 The ground are very pretty with a large fountain at the entrance and a dramatic view into the vineyards with a sculpture.  A tour will take you through some of their wine blocks and into the production and cellar rooms.  Our tour even included a seated tasting inside near the cellar itself.  There are many different tour and/or tasting options, so you are bound to find something that fits your needs.
If you join their wine club, you can go in their Spotlight Wine Club Room for some premium, complimentary tastings and an elevated, intimate setting.  My favorite wine here was the Fume Blanc, something that he created in an effort to change the perception of Sauvignon Blanc at the time.  There are so many Robert Mondavi wines, it is difficult to not find something you love.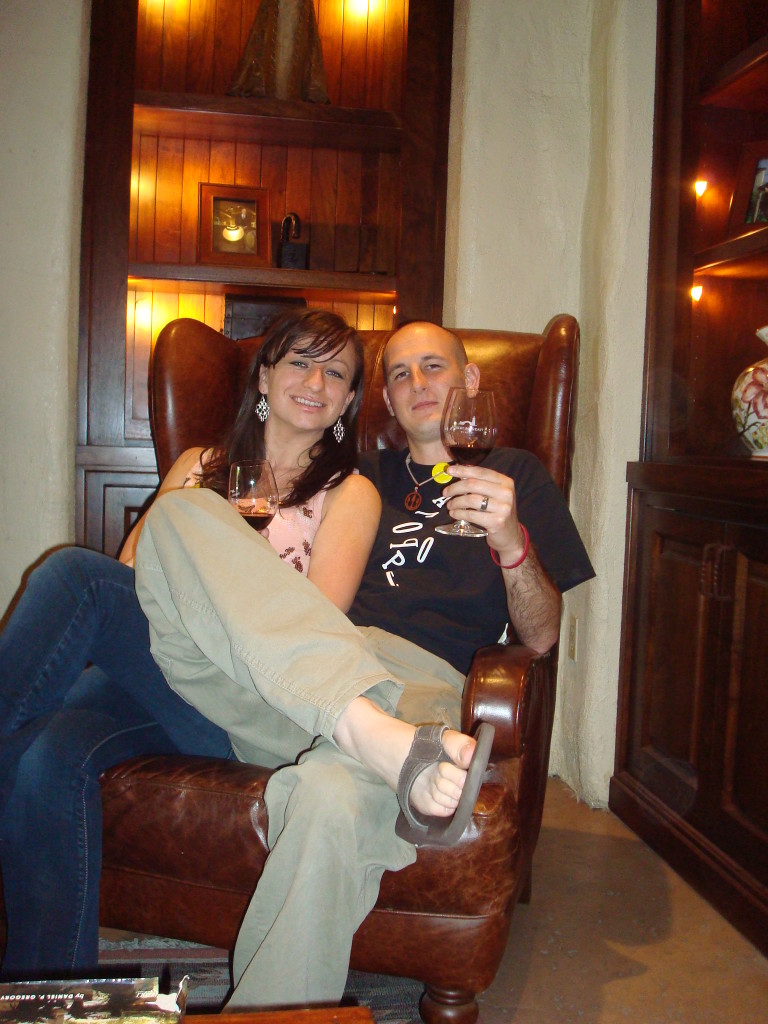 What are your favorite wineries in Napa?  Do you have any recommendations?

By