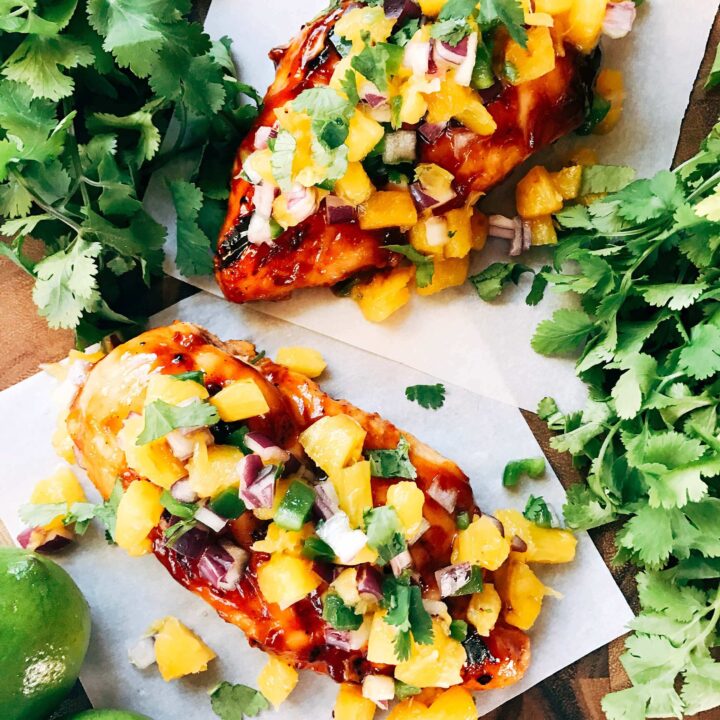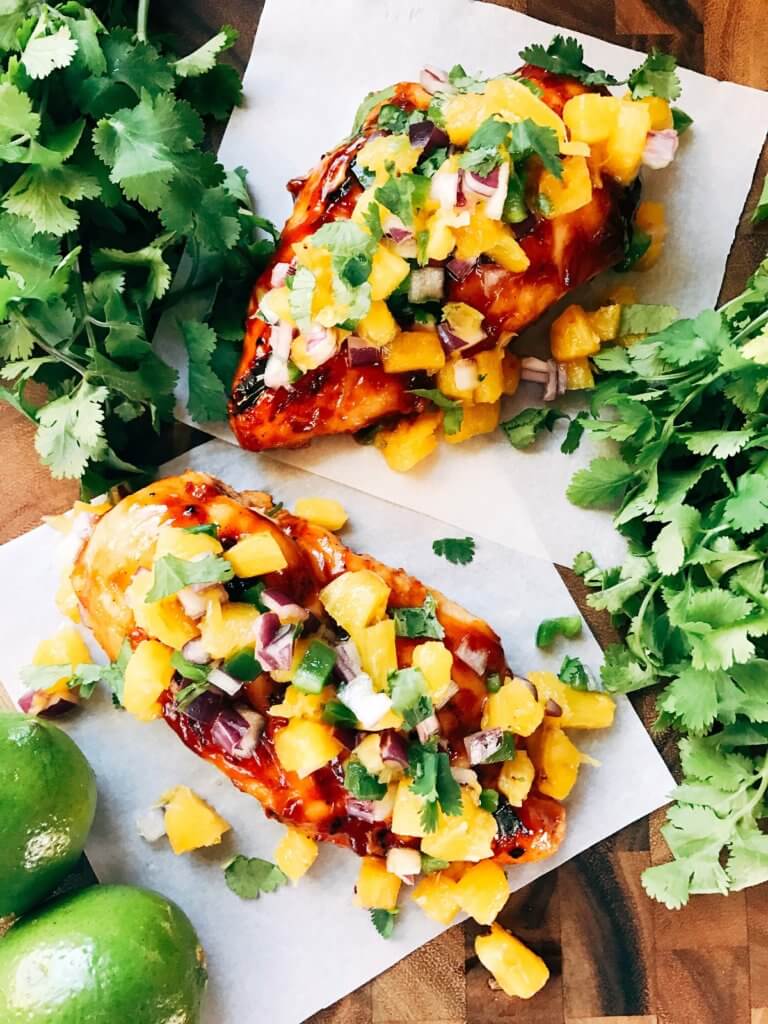 I love a classic pico, but sometimes a foodie needs something different and fun.  Pineapple Serrano Salsa is a great change of pace!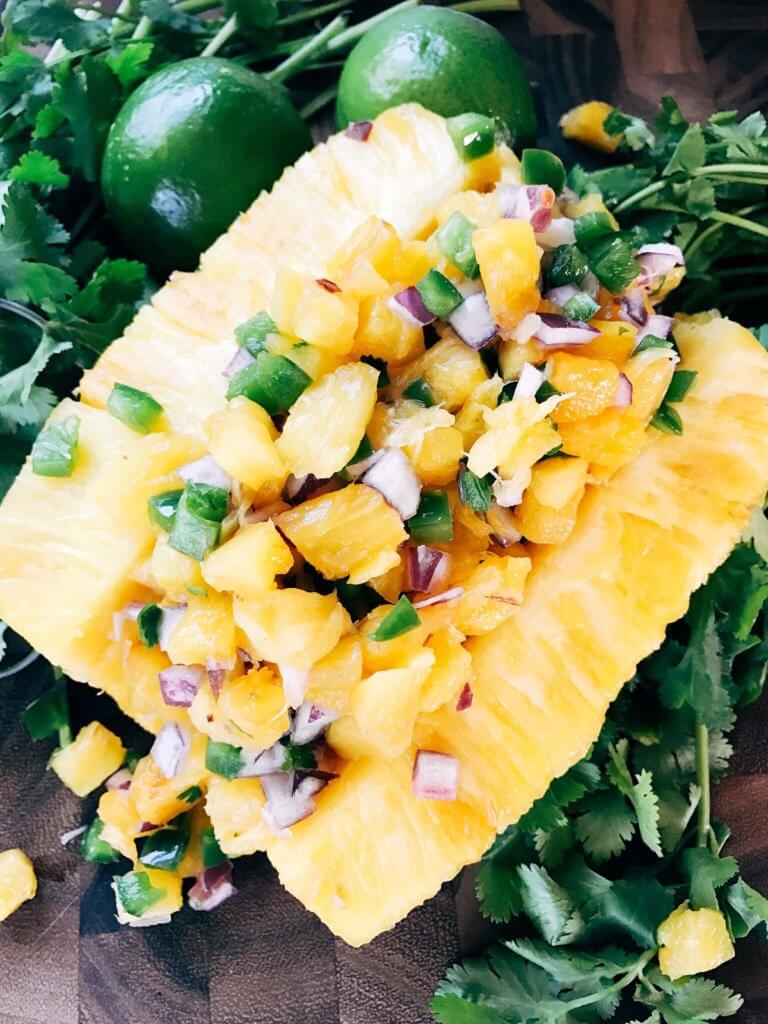 I love to load up tortilla chips with this Pineapple Serrano Salsa, even to the point where I have eaten so much that the acid of the pineapple is starting to burn a little!  It is such a great balance of sweet yet spicy, full of fresh flavor.  And a unique take on a classic Pico de Gallo.  No one will be expecting this salsa, so it makes quite the impression at your gathering or cookout!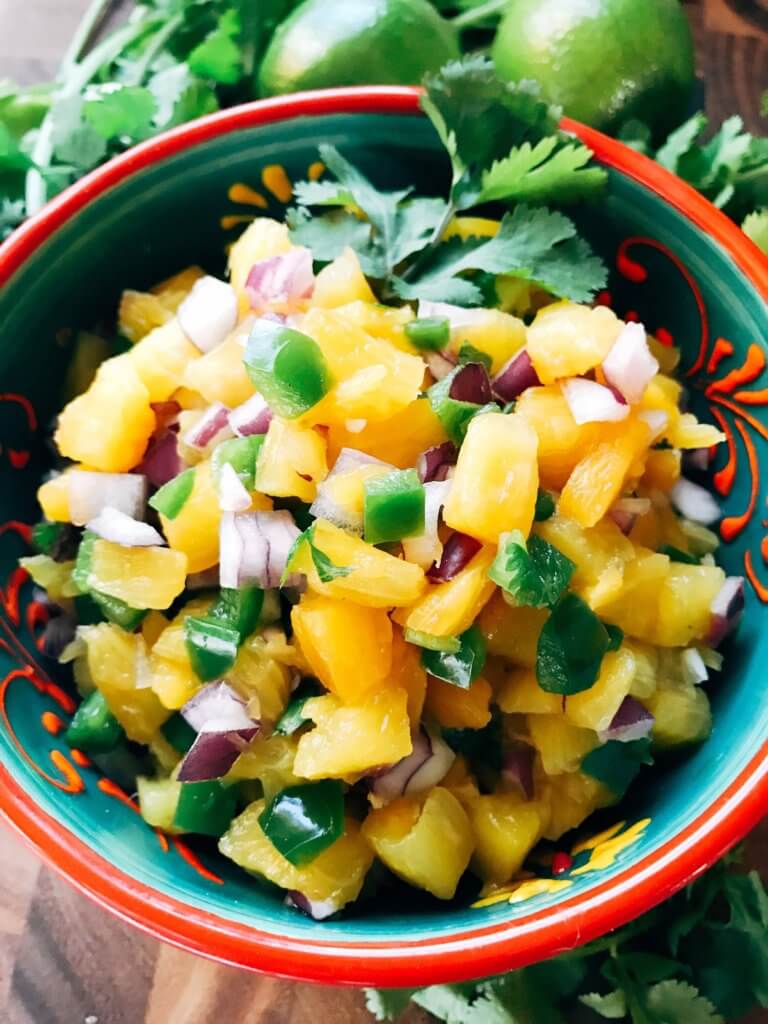 And trying to cut pineapple into these perfect little cubes is pretty much impossible!  Sure, some turn out alright and pretty square.  Mainly the pieces further toward the core.  But generally speaking, the pineapple just does not want to cooperate.  Like at all.  So I had to get over the fact that it would not be all uniform, so I call it "rustic."  Totally works.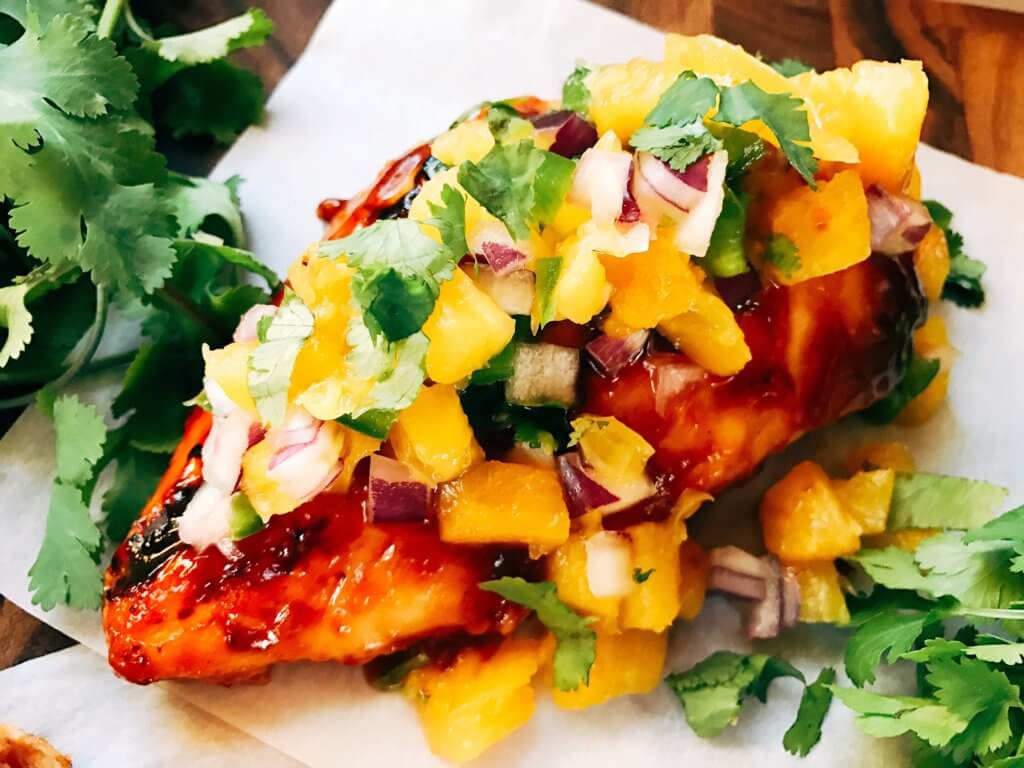 This sweet and spicy salsa is great as an appetizer, but I love putting it on barbecued chicken or pork as well!  The flavors work very well together and the acid from the pineapple makes the meat more tender.  And since the Pineapple Serrano Salsa is healthy, you can pile on as much as you want!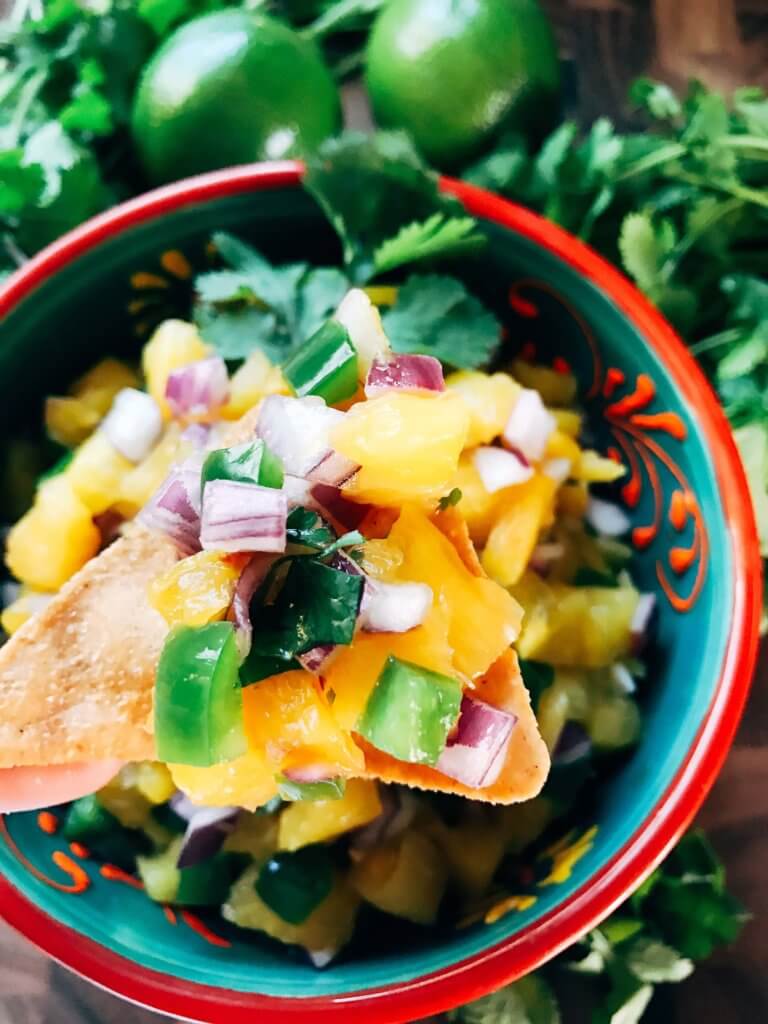 I love fresh pineapple but it can be difficult to find ways to cook with it.  Eating plain pineapple can only really go so far, and then I'm looking for something different.  Putting this Pineapple Serrano Salsa on BBQ Chicken was a pretty great move.  I got a lot of great comments about it, partially because it was something so different.  But also because it just tastes a-ma-zing!  No matter how you enjoy it, the salsa is a great new way to enjoy pineapple.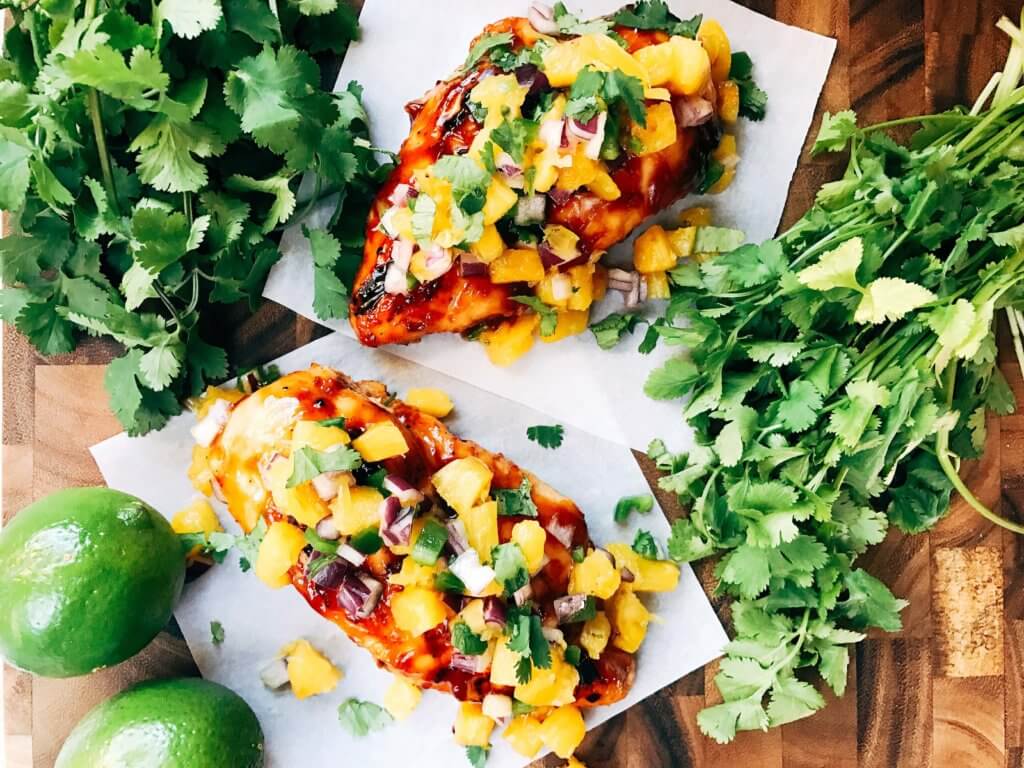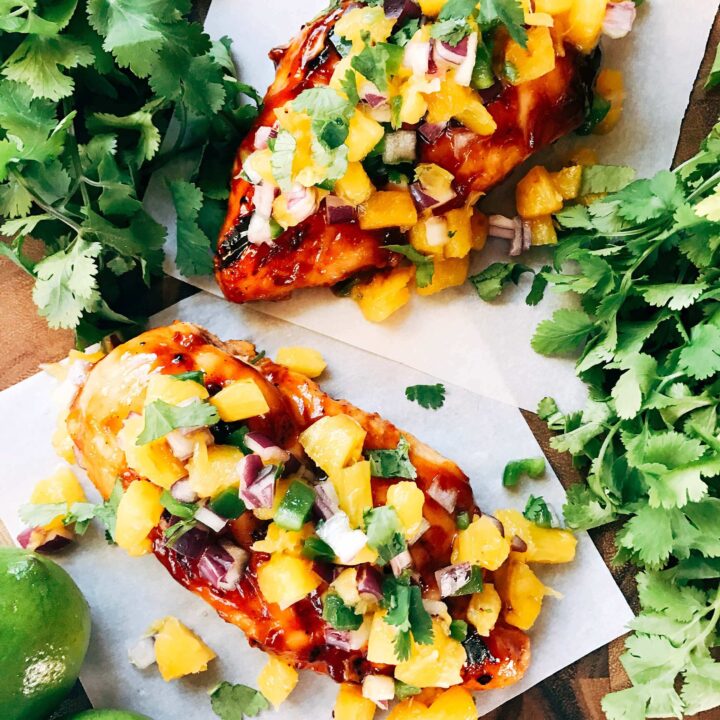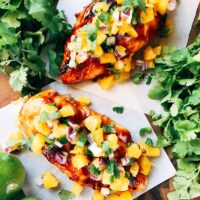 Instructions
Peel, core, and finely dice the half pineapple. You will have approximately 2 cups of pineapple chunks when done. Place in a medium bowl.

Seed and finely dice the serrano peppers. Add them to the pineapple. The exact heat of the pepper will vary, so add gradually until you reach your desired heat level.

Add the lime, red onion, cilantro, and a pinch of salt to the pineapple.

Mix to combine. Chill until ready to serve. This salsa is also fantastic on top of barbecued chicken or pork!
Notes
Serranos are like a thinner, spicier jalapeno.  To tone down the heat you can use jalapeno instead.  As with all peppers, the exact spiciness of a pepper is difficult to determine.  Start with one pepper and add more as needed to reach your preferred heat level.

By