A quick and simple vegetarian recipe for breakfast or brunch featuring Mexican flavors of poblano peppers and corn.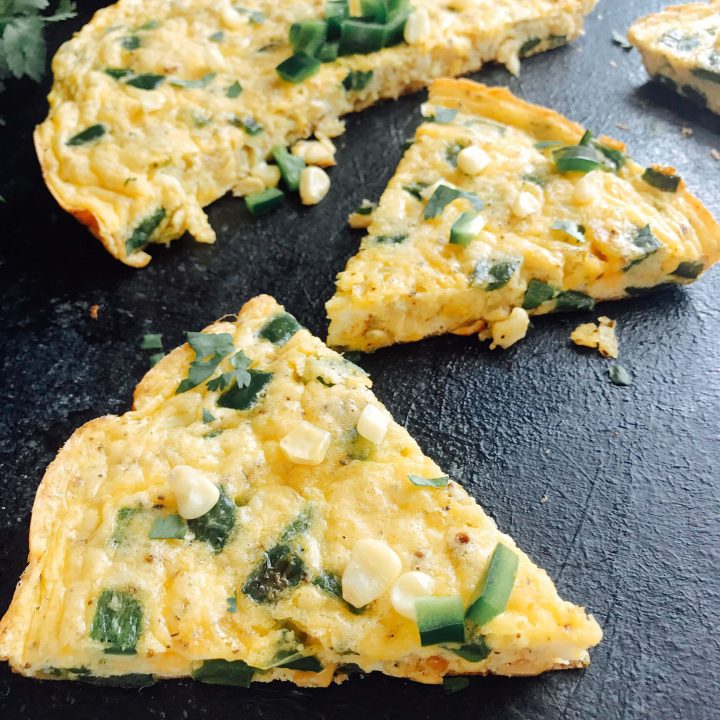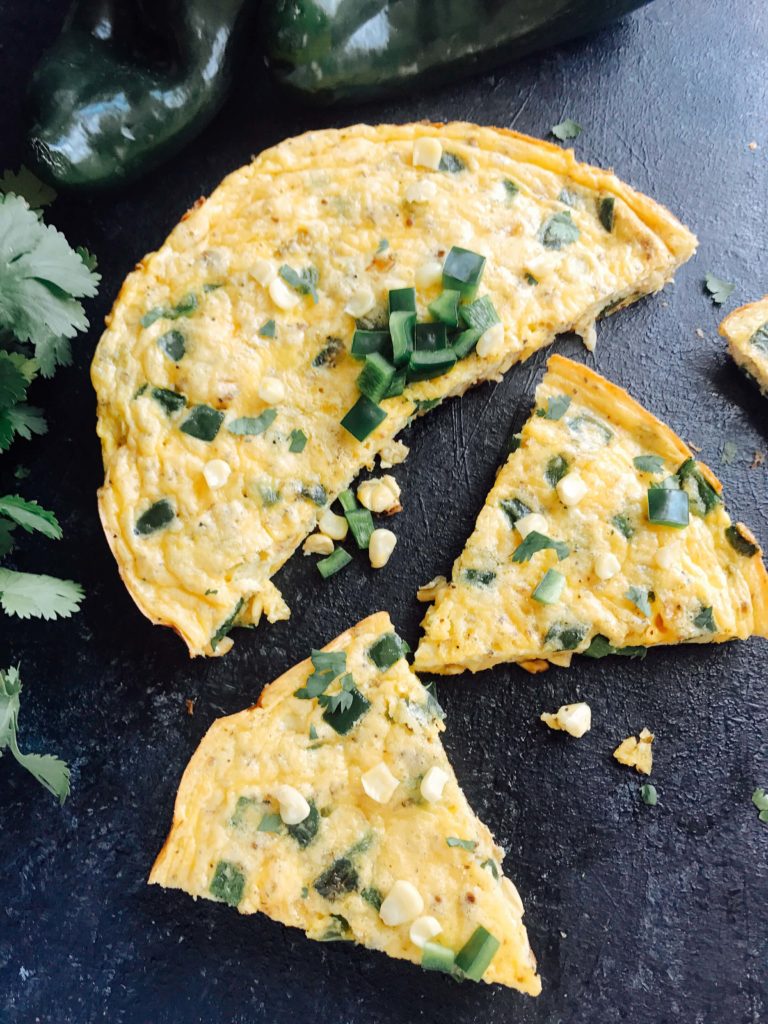 This Poblano, Corn, and Cheddar Frittata is a quick and simple recipe.  Perfect for breakfast or brunch with minimal effort and maximum flavor.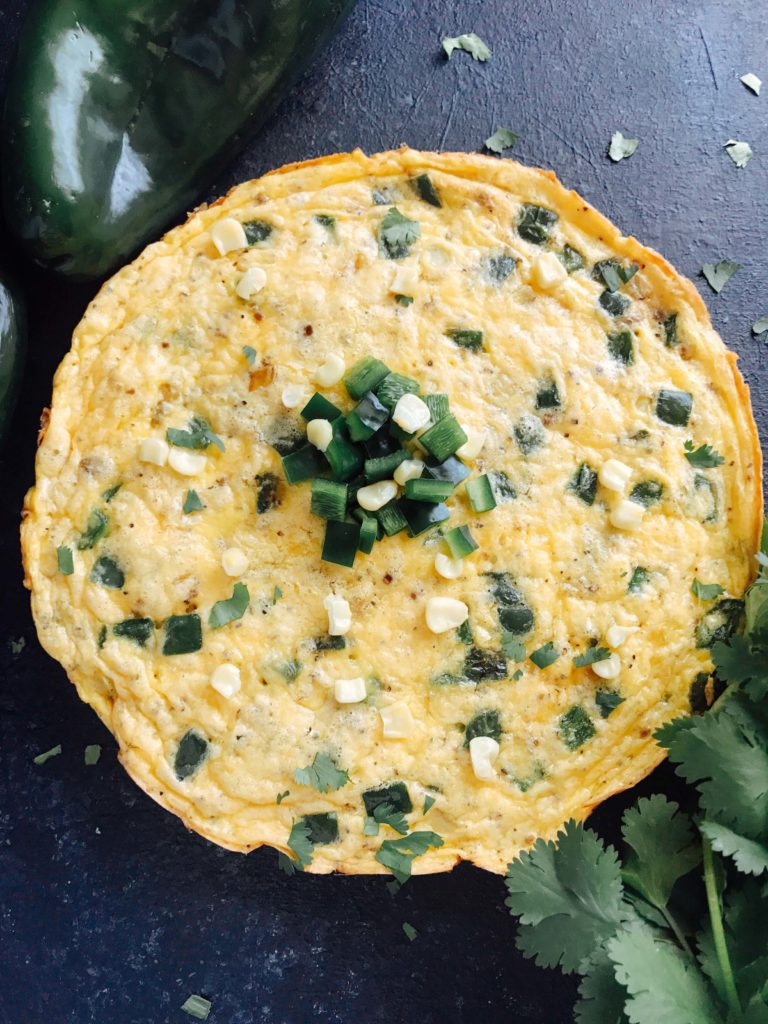 This post contains affiliate links.
If I am going to make breakfast, I want it to be delicious.  But I also do not want to wake up really early to make it, either.  No sacrificing sleep here!  This Poblano, Corn, and Cheddar Frittata takes only 20 minutes and is incredibly simple.  The poblano pepper provides a mild heat to the frittata, but each pepper is different!  Try taste testing the pepper before cooking to better understand how spicy (or mild) your pepper is and if you need to adjust it at all.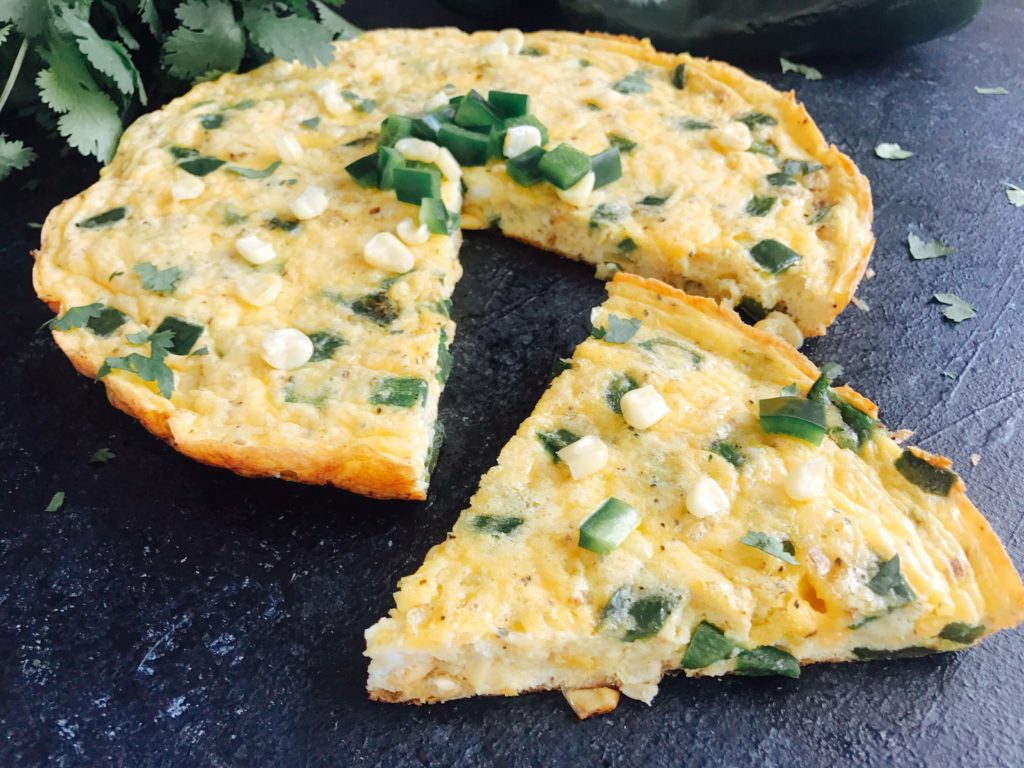 A frittata is very similar to an omelette, except the ingredients are mixed throughout the egg and it is flat.  I love my Mexican and Latin foods, so this frittata highlights the mild spice of poblano peppers and sweet corn with some cheddar cheese.  Serve this frittata with your favorite toppings like salsa, avocado, and cilantro.  A non-stick skillet is best, but you can also use a cast iron skillet.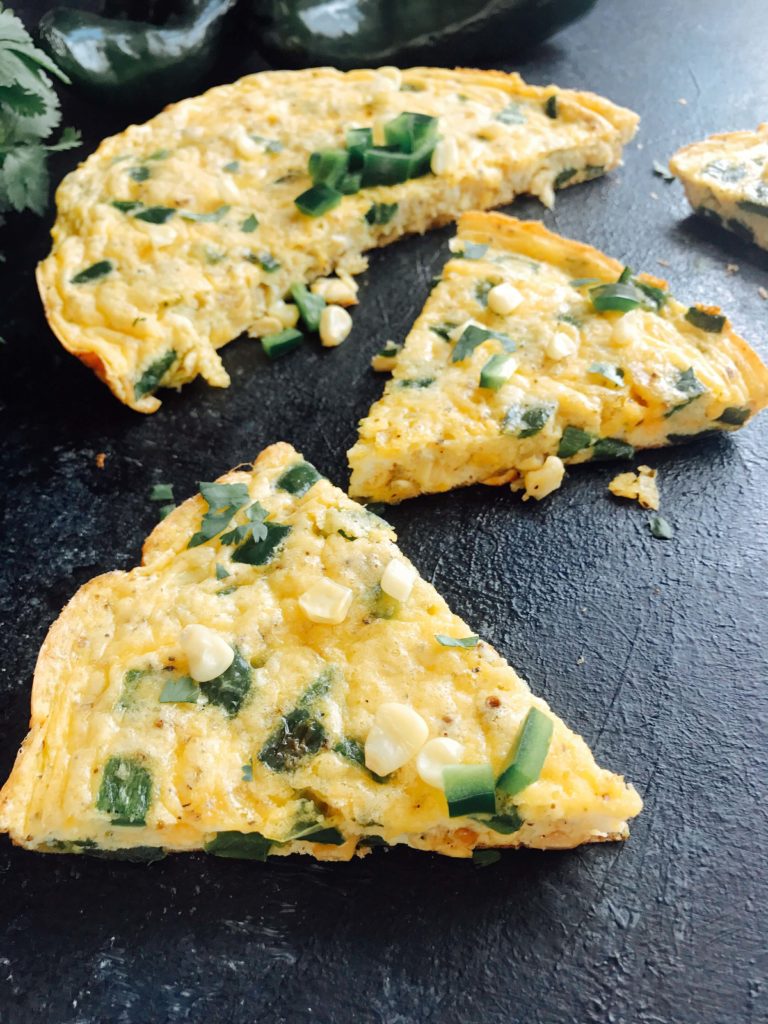 This Poblano, Corn, and Cheddar Frittata is vegetarian and gluten free, perfect for entertaining and holidays.  Easily make a frittata for a crowd by doubling up the ingredients in the same skillet.  It will take longer to cook through but will be just as simple and easy.  Find more of our frittata recipes here!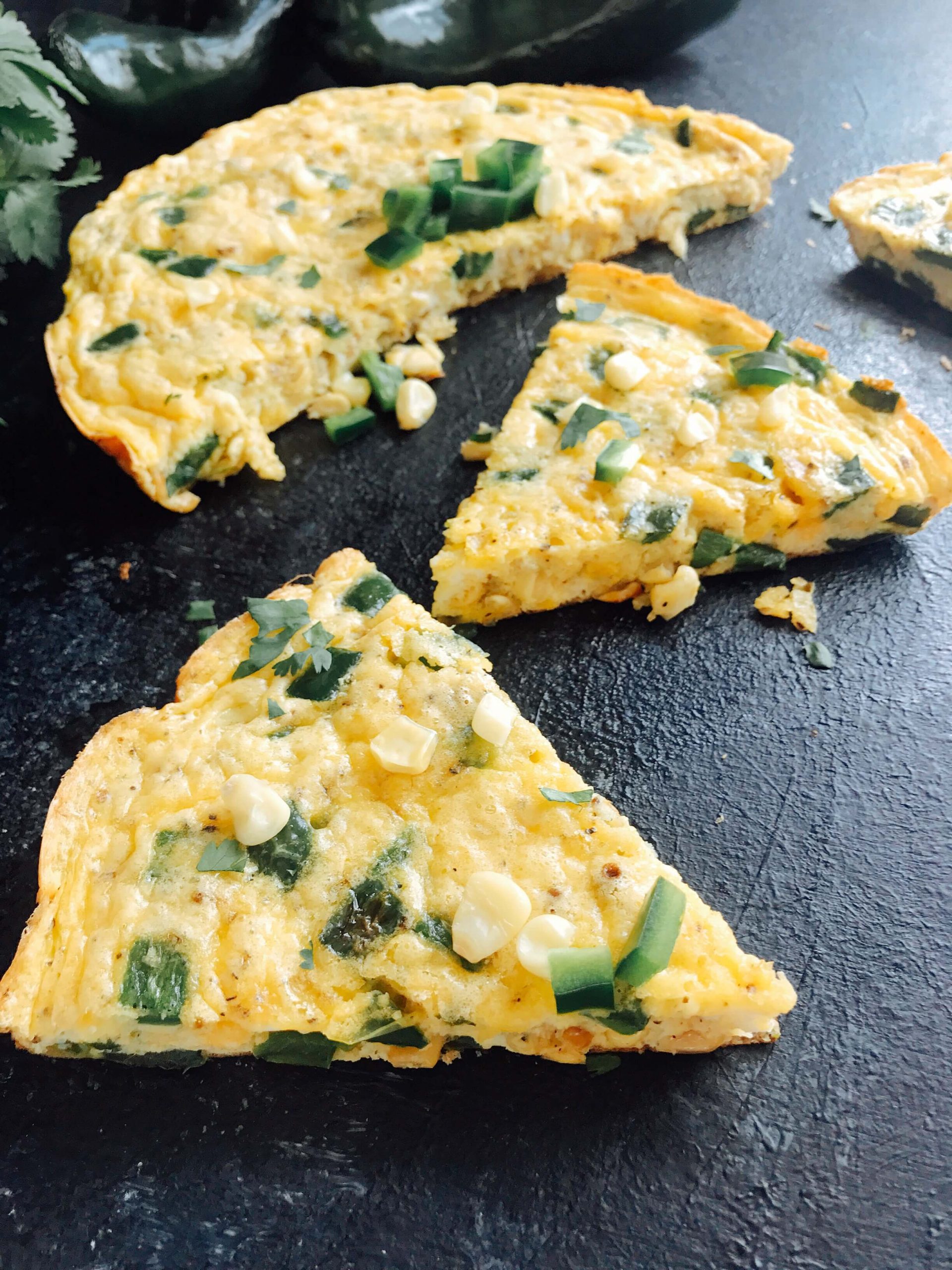 Instructions
Preheat the oven to 350F.

Place a large (10 inch wide) nonstick skillet that is oven safe on the stovetop. Heat over medium heat.

While the skillet is heating, remove the stem and seeds from your poblano pepper. Dice the pepper.

Add the oil to the skillet. When warm, add the poblano pepper and corn kernels. Cook until the vegetables are beginning to soften, approximately 5 minutes.

While the vegetables are cooking, prepare the eggs. In a small bowl, whisk together the eggs, cheddar cheese, cumin, salt, and black pepper.

When the vegetables are ready, add the egg mixture. Stir briefly. Let the egg mixture cook until the edges begin to set, approximately 3-5 minutes.

Turn off the stove and place the oven safe skillet in the oven. Bake until the eggs are completely cooked through and the frittata is dry to the touch on top, approximately 10-12 minutes.

Remove the frittata from the oven. Run a rubber spatula around the edge of the frittata to loosen it and either slide it out or flip it onto a plate. Serve immediately with your favorite toppings like salsa, cilantro, or avocado.
Notes
I like to use frozen corn, just make sure it is thawed so the cold ice does not splatter in the oil.  You can also use canned corn that has been drained.

To ensure a completely vegetarian dish, make sure to use vegetarian cheese.

A non-stick skillet is best, but you can also use a cast iron skillet.  The egg tends to stick more in cast iron, making it difficult to flip out if you choose to do so.

The smaller the skillet, the thicker your frittata will be and the longer it will need to cook.  The larger the skillet, the thinner the frittata and the faster it cooks.  I use a 10 inch skillet for this recipe.

By