A quick and simple flavored compound butter perfect for holiday gatherings and parties.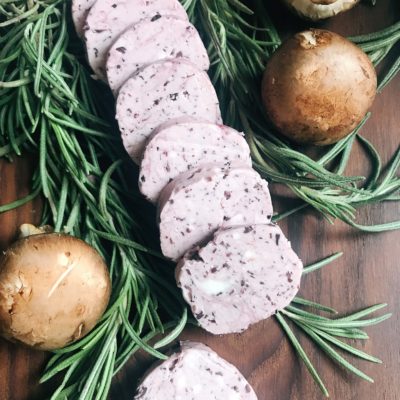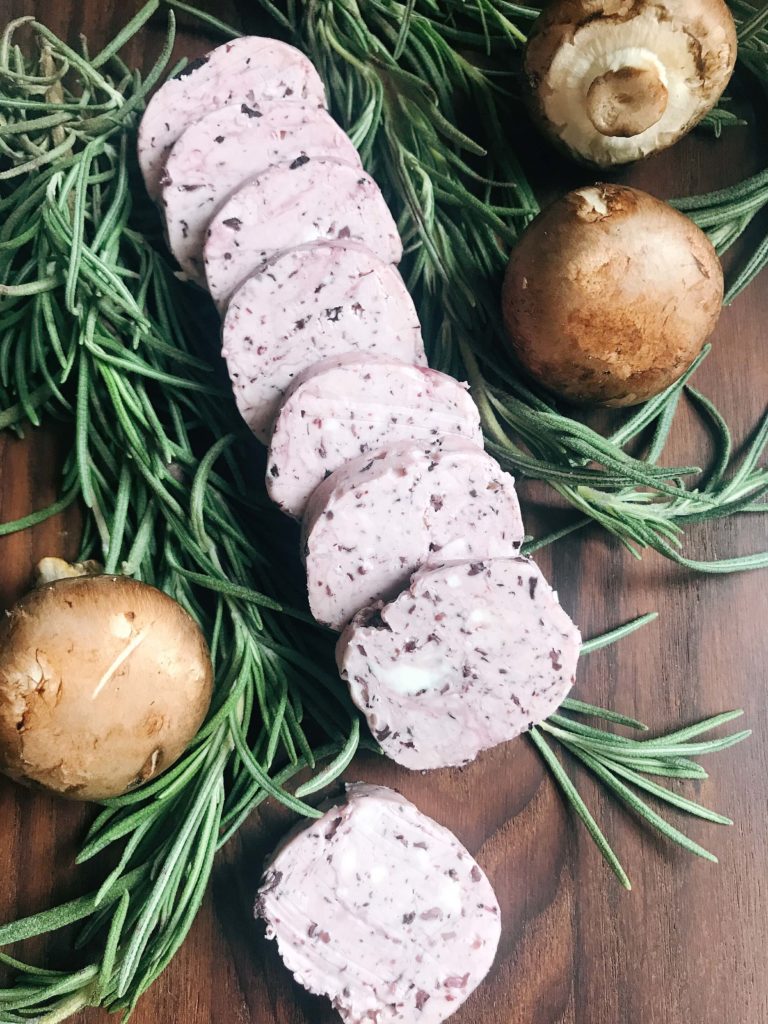 Compound butters are a quick and easy way to make a meal fancy! I love adding fun flavors to butter to compliment or enhance bread, steaks, chicken, veggies and more. This Portabella Mushroom and Red Wine Compound Butter uses the flavors of mushroom and wine for a rich addition to your meal.
This post contains affiliate links.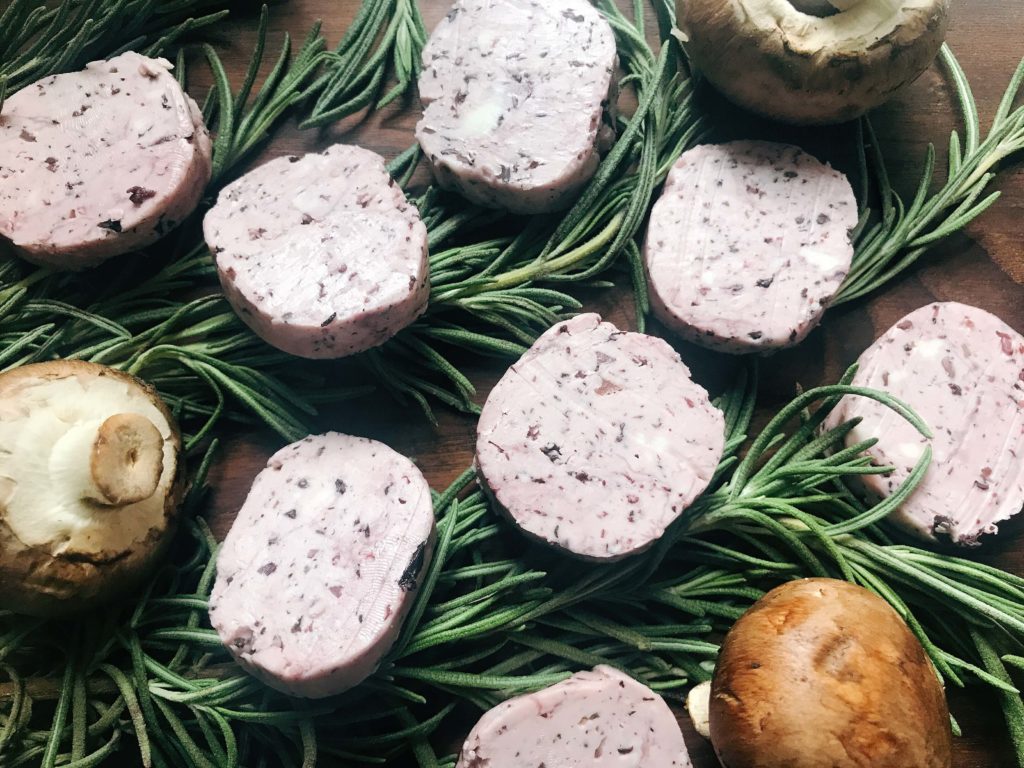 A small food processor is PERFECT for a job like this! It is a cute mini version of the real thing that I use for smaller projects such as these compound butters, grinding graham crackers, and similar tasks. This link will take you to said adorable mini food processor. You can also use a standard food processor to make this Portabella Mushroom and Red Wine Compound Butter or mix all the ingredients by hand in a small bowl.
I love making compound butters for holidays like Thanksgiving, Christmas, and Easter. They are also a fun addition to dinner parties and gatherings. Check out our other flavored butter recipes here and make a compound butter bar where your guests can choose different flavors! The butters are easy to make in advance and can be kept in the refrigerator or freezer to be used as needed.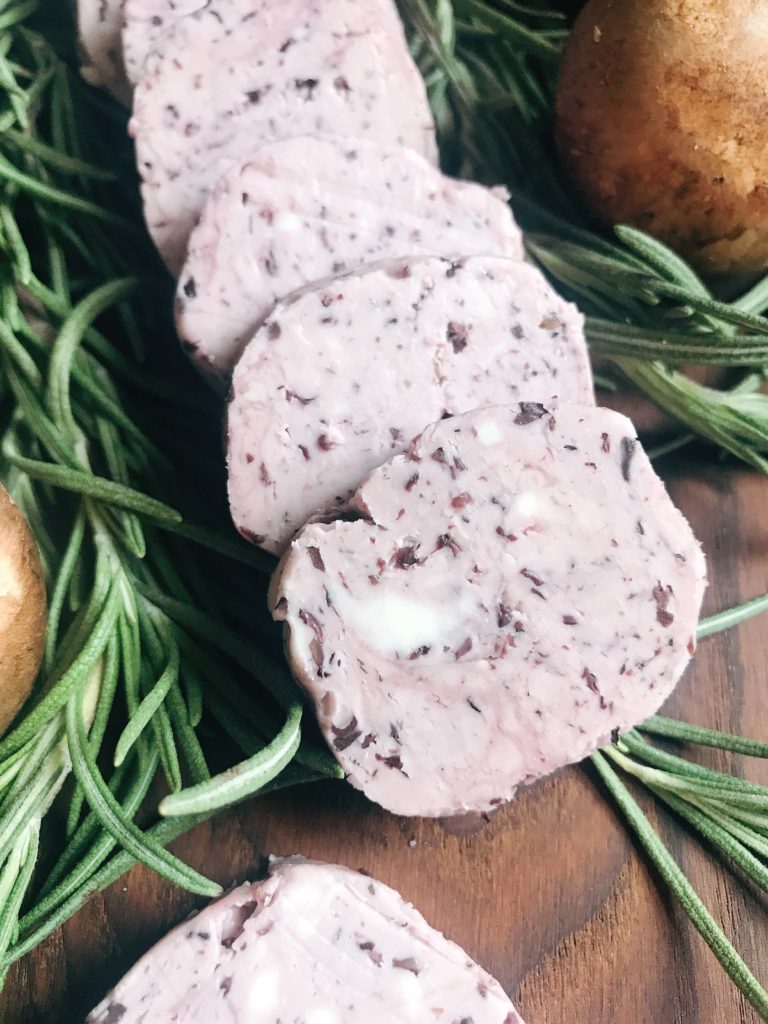 This Portabella Mushroom and Red Wine Compound Butter can be refrigerated to make flavored butter coins. The coins are perfect to put on top of steaks or chicken for a fun presentation. If I am serving the butter for bread, I keep it soft by not refrigerating it (or letting it get to room temperature when ready to serve) and serving in a small bowl.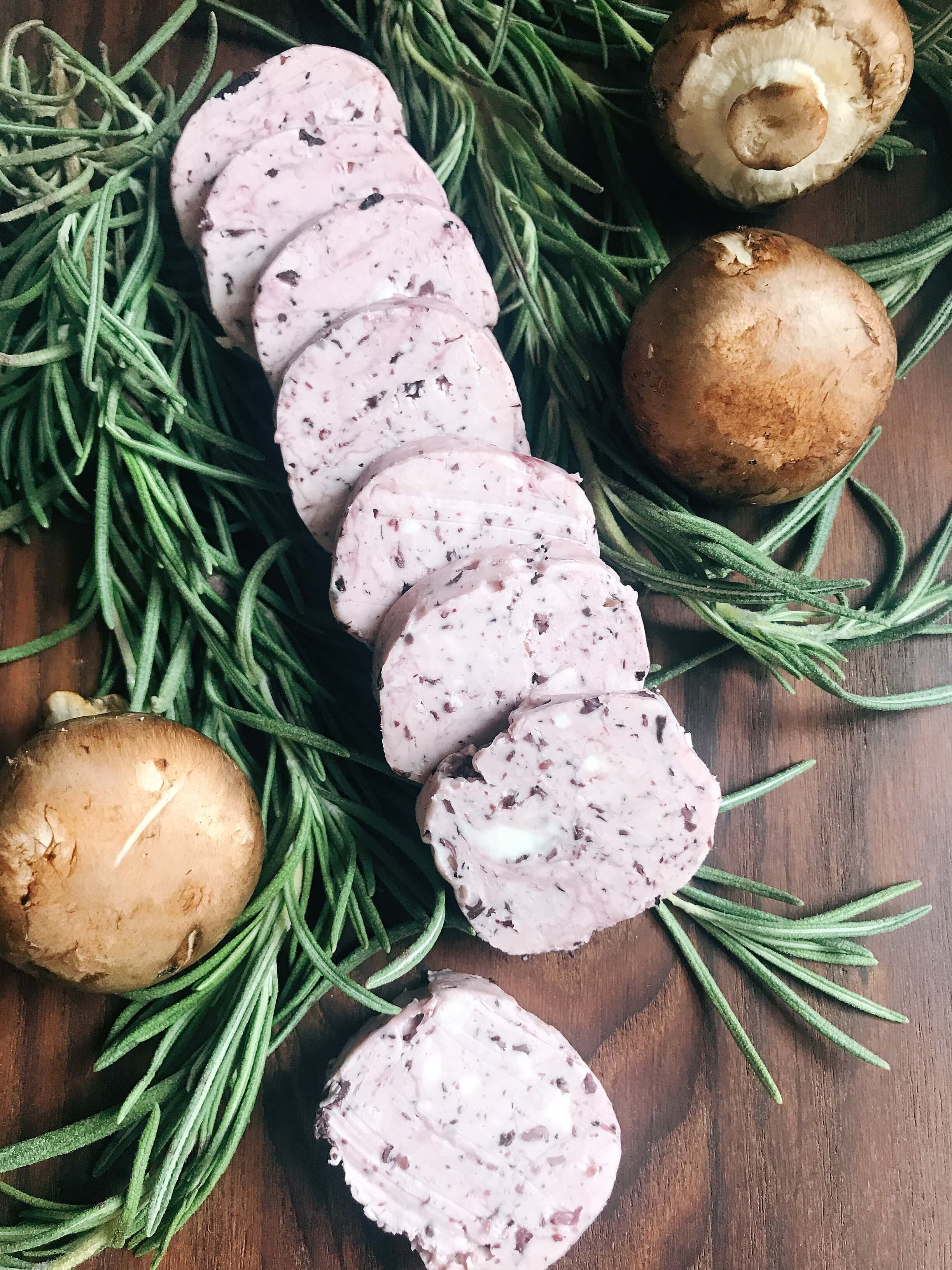 Ingredients
1

stick

unsalted butter

(1/2 cup, or 1/4 pound) (softened)

1/4

cup

portabella mushrooms

finely chopped

1/3

cup

red wine

1/2

tsp

salt
Instructions
Place the mushrooms and red wine in a small skillet. Heat over medium heat.

Simmer until most of the wine is absorbed or cooked off. There should be just a little liquid left, but not a lot. Remove from the heat.

Add the softened butter, mushroom wine mixture, and salt to a food processor. Pulse briefly until all ingredients are incorporated.

Chill the butter, if desired, either in a small bowl or by placing the butter on a piece of parchment paper. Make a round butter log by placing the butter lengthwise on parchment paper, and fold the parchment over the butter lengthwise so it is covered. Then use a cutting board, plate, or another flat object pushed against the butter but on top of the parchment paper at the open end where the two pieces of parchment are. Push the object toward the butter (into the parchment) and it will squeeze into a tube shape. Finish wrapping the parchment around the butter lengthwise and twist the ends. Refrigerate and slice into coins when solid. You can also skip the refrigeration and serve the warm, soft butter in a bowl for easy spreading.
Notes
You can use salted butter instead and skip adding any salt.  I prefer to use unsalted butter because I can make it exactly as salty as I want.

The mushrooms will get a little smaller when processing with the butter, so start them larger than you want them to be in the final product.

A mini food processor is perfect to make this butter.  You can also use a large food processor or mix the ingredients by hand in a small bowl.

By