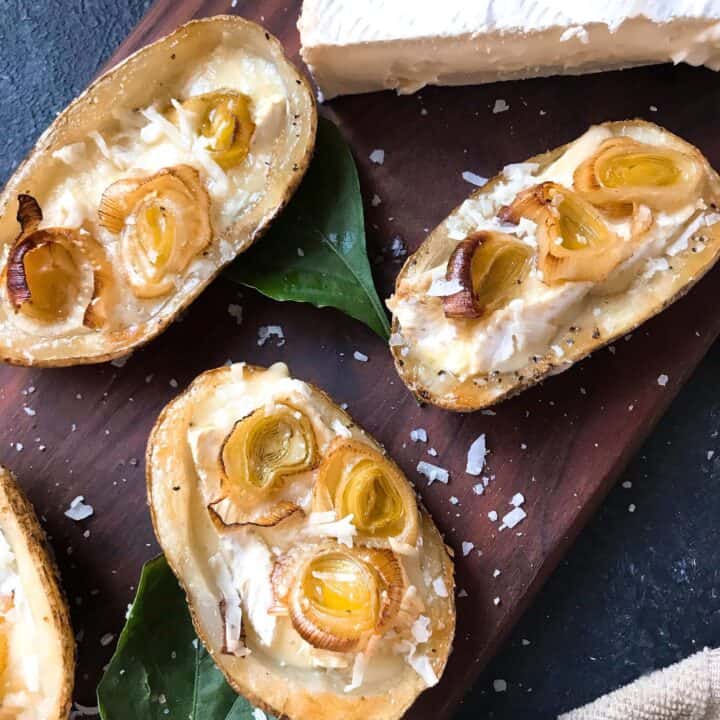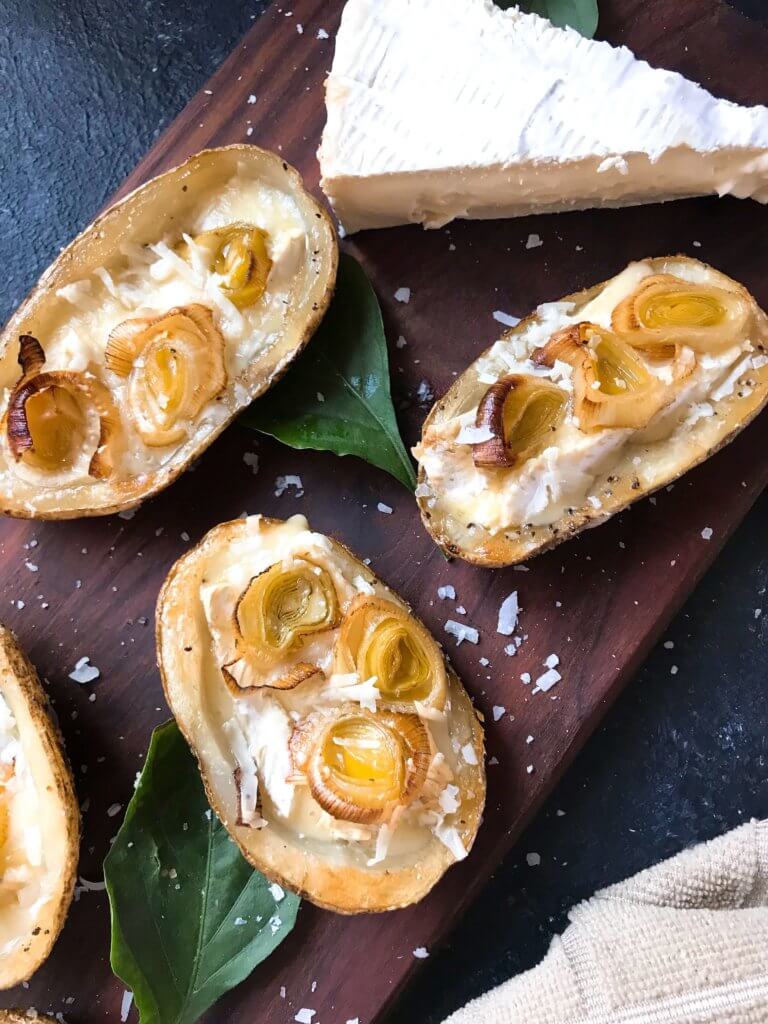 Roasted Leek and Brie Potato Skins are a creamy and savory finger food appetizer perfect for parties and entertaining.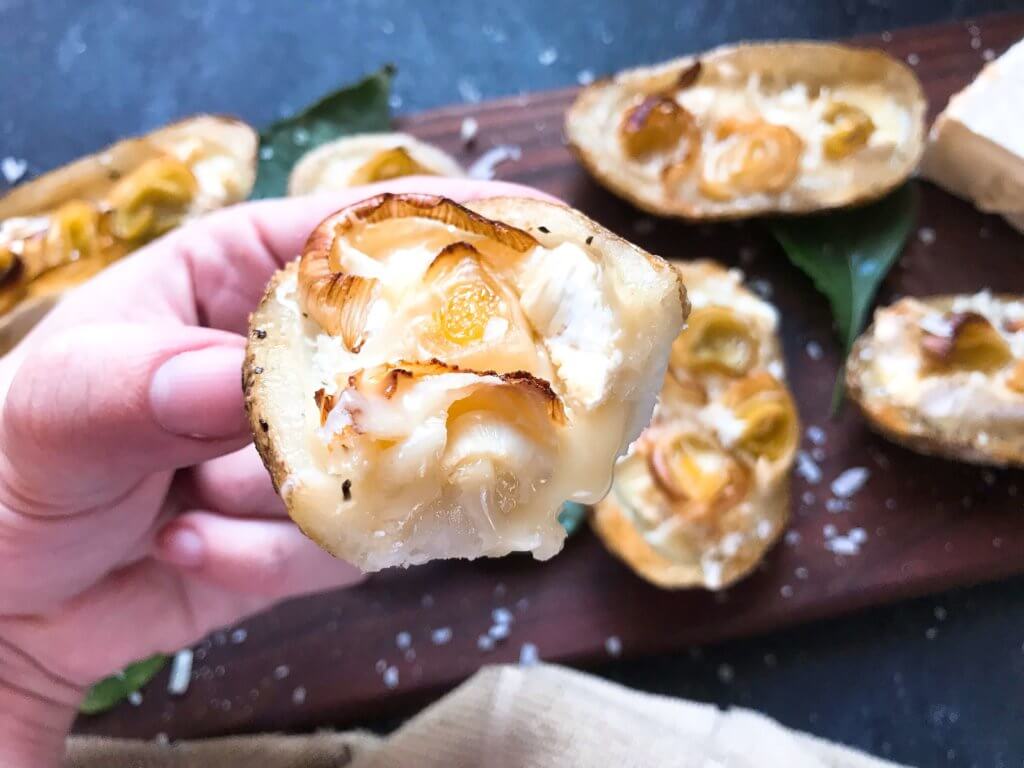 This post contains affiliate links.
I love the combination of leek and brie together! The potato skin shells are a perfect vessel to enjoy these snacks. I love making Roasted Leek and Brie Potato Skins for game day and entertaining.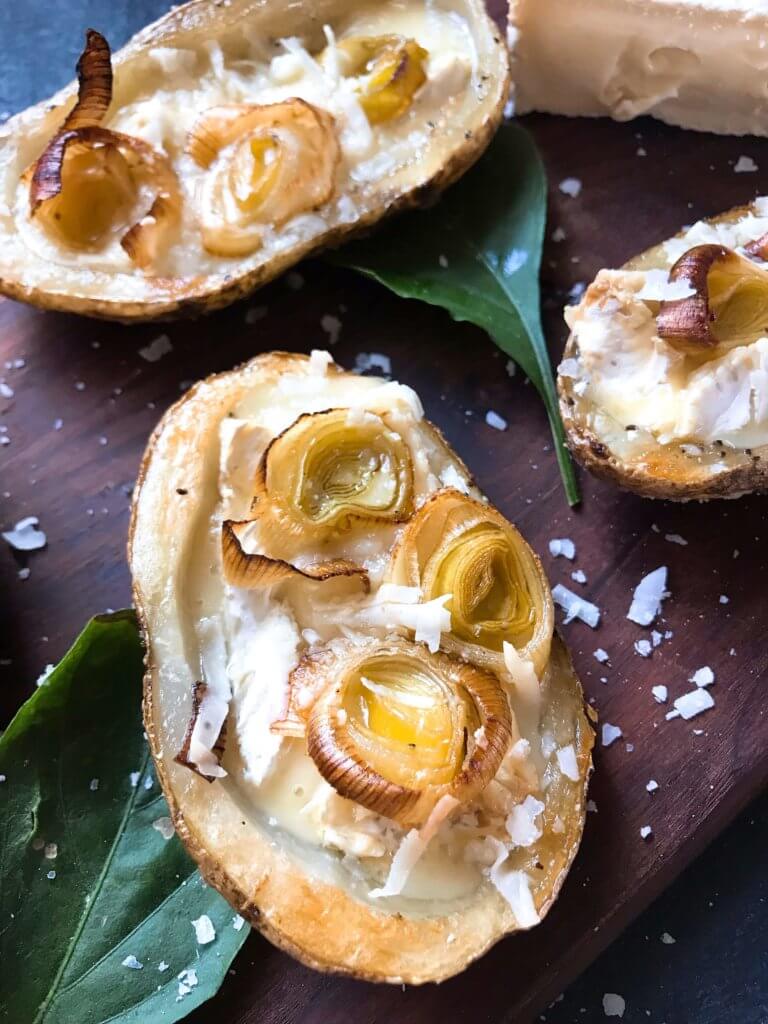 Learn how to make potato skin shells here! It is my favorite technique as I found using baked potatoes were just too soft and difficult to work with. Plus my technique above is so much faster! The topping possibilities are endless! Now that I have a recipe for perfect potato skins, it is somewhat dangerous because they are so good! The potato skin shells are great to make in advance. Just refrigerate until you are ready to load them up and bake. You can also now find potato skin shells in the freezer section of your grocery store with the french fries.
Have you tried any of our other potato skin recipes? They are one of my favorite things to make for parties, game day, and holidays. Find more potato skin recipes here!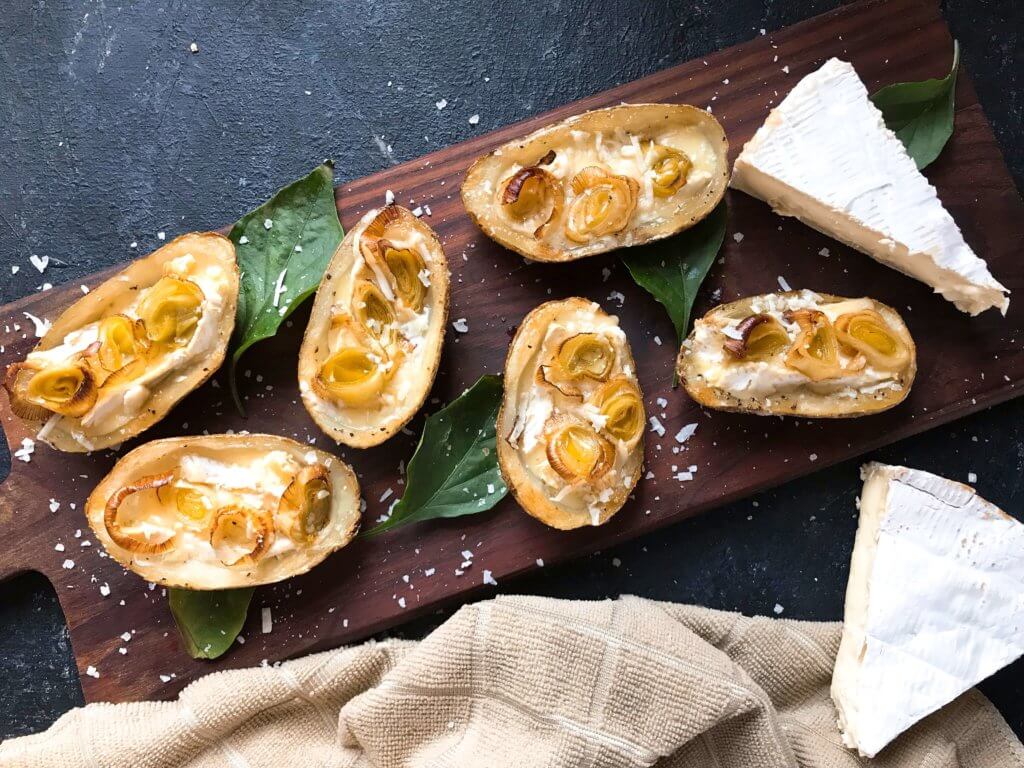 If I use a creamy cheese like brie, it is pretty much guaranteed to be a hit around here. These Roasted Leek and Brie Potato Skins disappear SO fast! They are also gluten free and vegetarian which makes them a delicious, versatile option for people with food restrictions.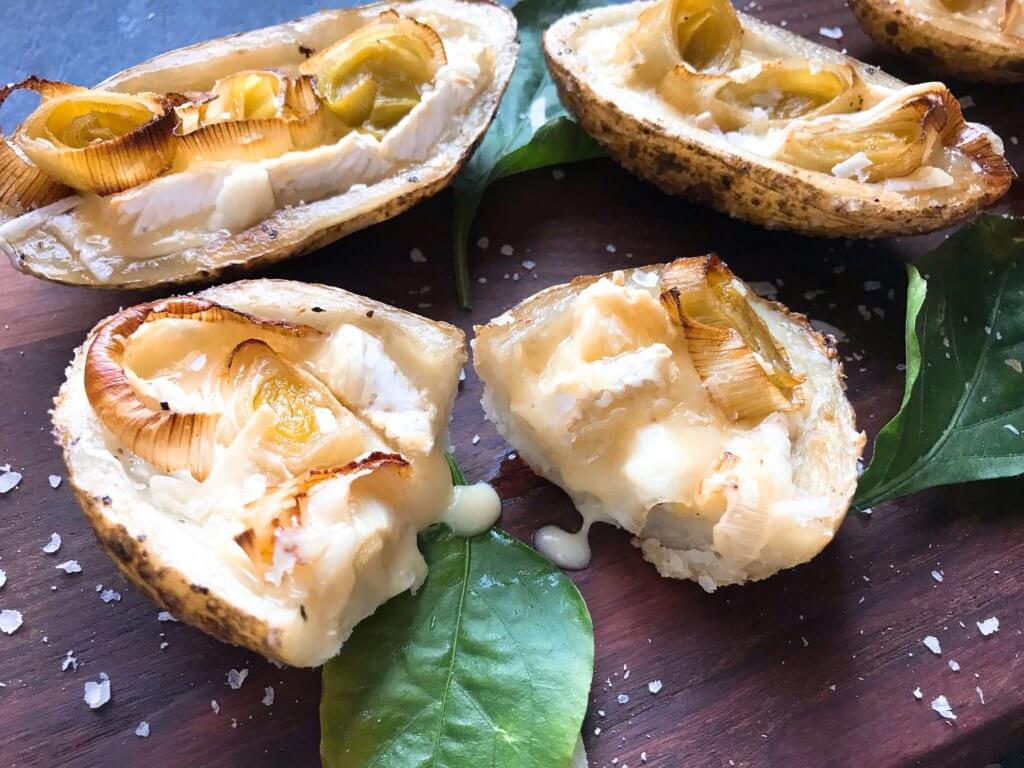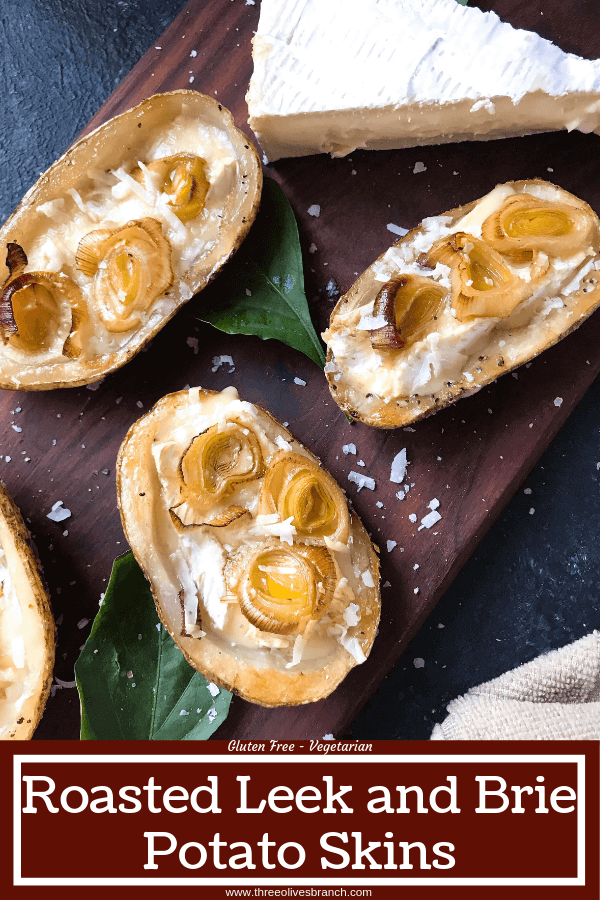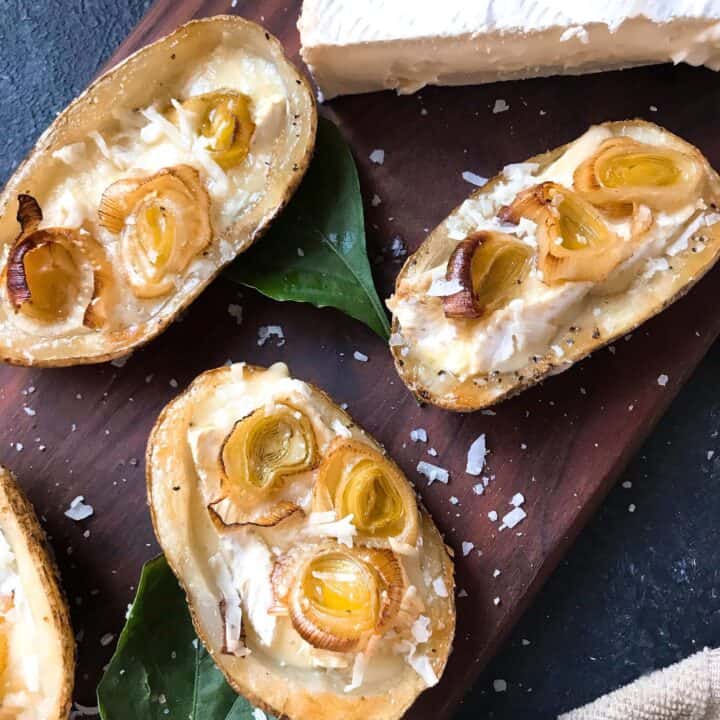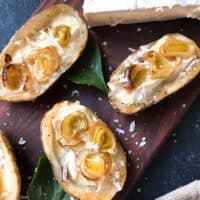 Instructions
Cut your leeks into 1/2 inch slices (white and light green parts only). Put them in a bowl of water and gently swish them around to loosen any dirt in the layers.

Lay the leek slices on the baking sheet at the same time as you cook the potato skins and brush them with some of the oil mixture before baking.

Cook your potato skins and leeks. See notes for links to recipes for potato skin shells.

Preheat oven to 350F.

Once your potato skins are prepared, place them skin side down on a lined large cookie sheet.

Cut the brie into slices approximately 1/4 inch thick. Then cut the brie strips to just fit inside each potato skin. Top with a few slices of leeks. Sprinkle with Parmesan cheese.

Bake until the cheese on top is starting to brown and the cheese filling is hot and starting to melt, approximately 12-15 minutes. Serve immediately.
By