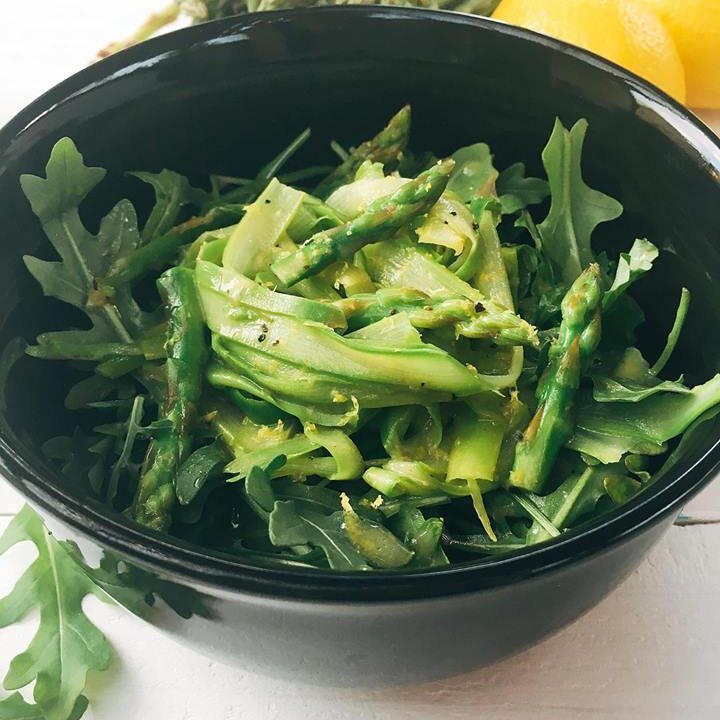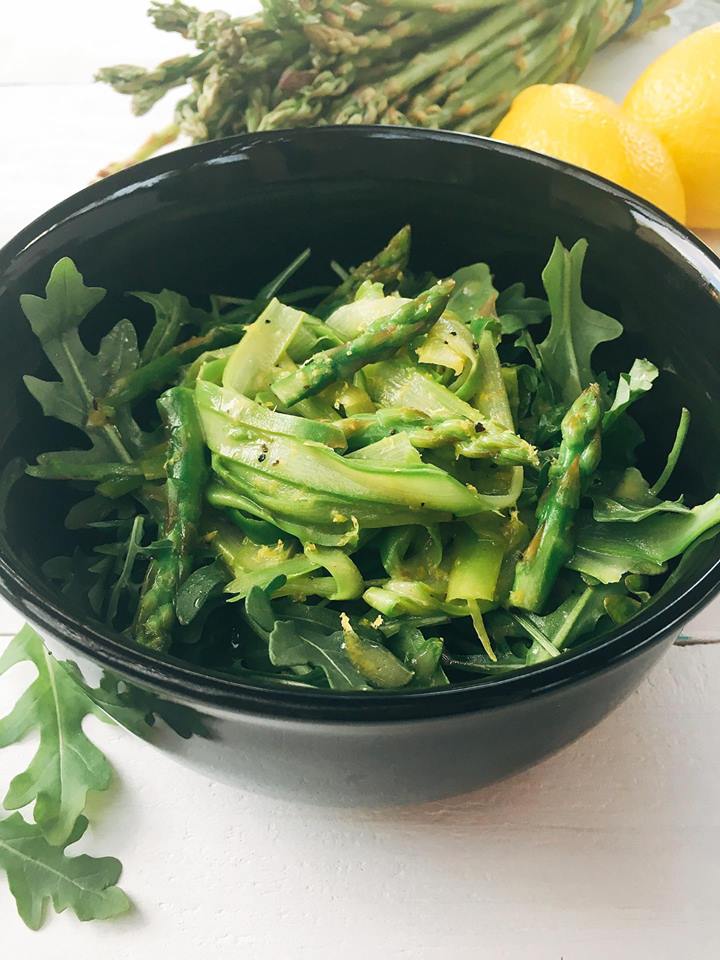 I must admit, salads are not my thing.  I love vegetables, but I just find salads to be exceptionally boring most of the time.  So I was determined to find some new salads that were different and exciting to eat.  This Shaved Asparagus Salad with Lemon Dijon Vinaigrette was enough to get me out of the salad rut and willing to eat salad again.
I love that the flavors are so unique but at the same time the salad goes well with so many different things.  It is great with any heavier or creamier dishes as the citrus of the lemon and peppery flavor of the arugula cuts through the richness of a dish.  You could also add some chopped nuts for crunch factor or some Parmesan for the cheese lovers!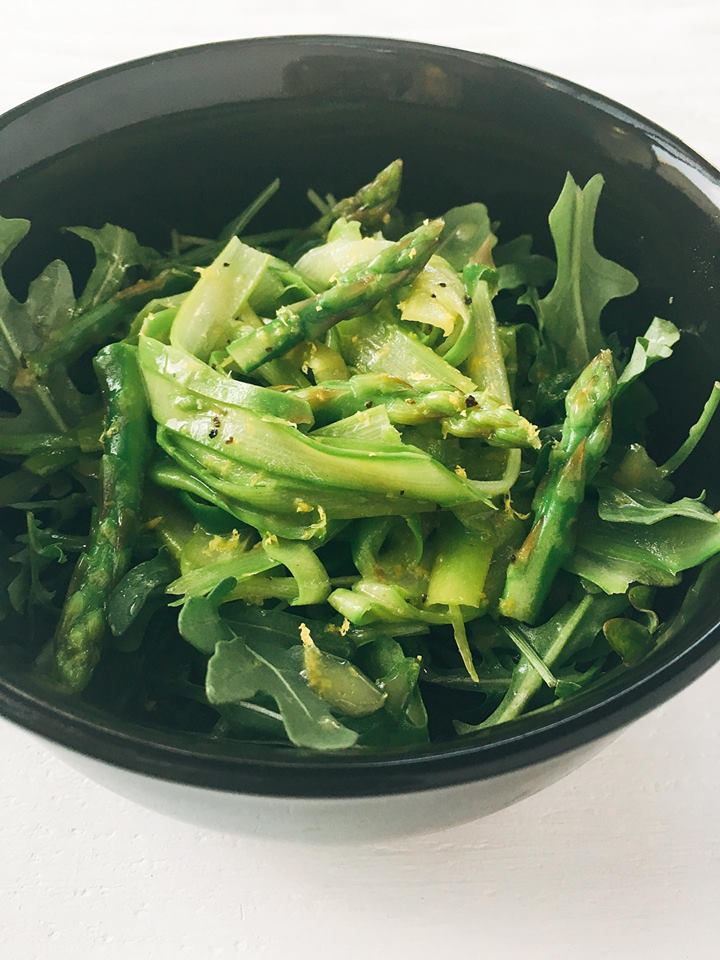 This Shaved Asparagus Salad with Lemon Dijon Vinaigrette is so incredibly light and fresh, it just screams spring.  Even the hubby who is less of a salad fan than I am is willingly eating this salad and asking for it with dinner.
Making your own salad dressing is so incredibly easy and it tastes SO MUCH BETTER than the store bought kinds.  Plus, you can control what is in your food and avoid the preservatives and other unnatural ingredients.  I love to make dressing in a small jar that I have saved, such as those salsa jars.  You can throw all the ingredients in and shake to combine.  So fast!  Plus, it works as a storage device for the leftover dressing as well.  Win-win.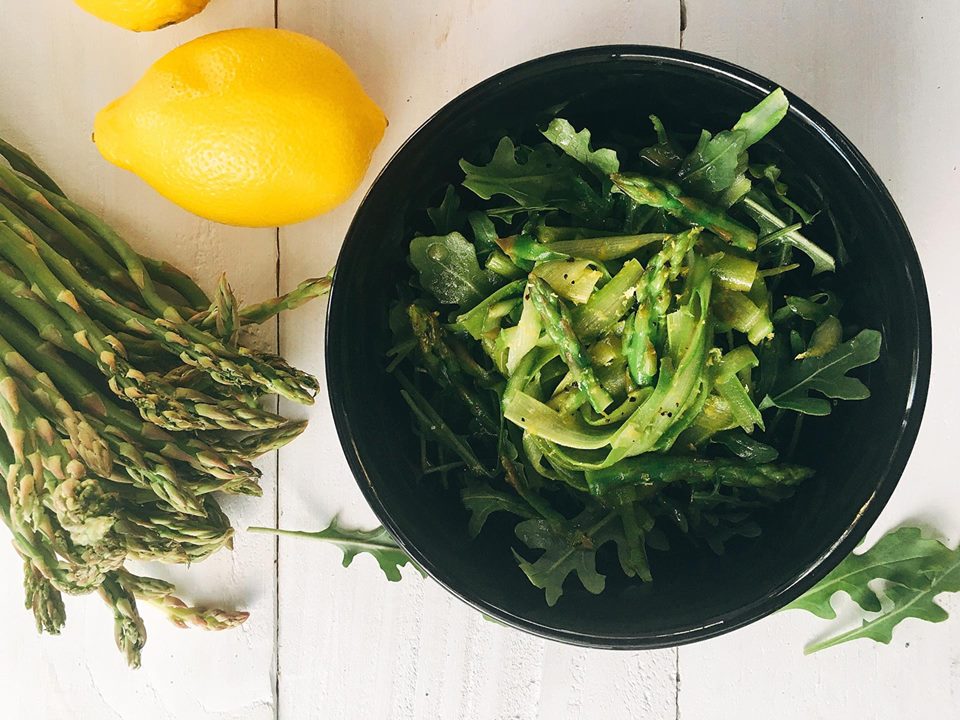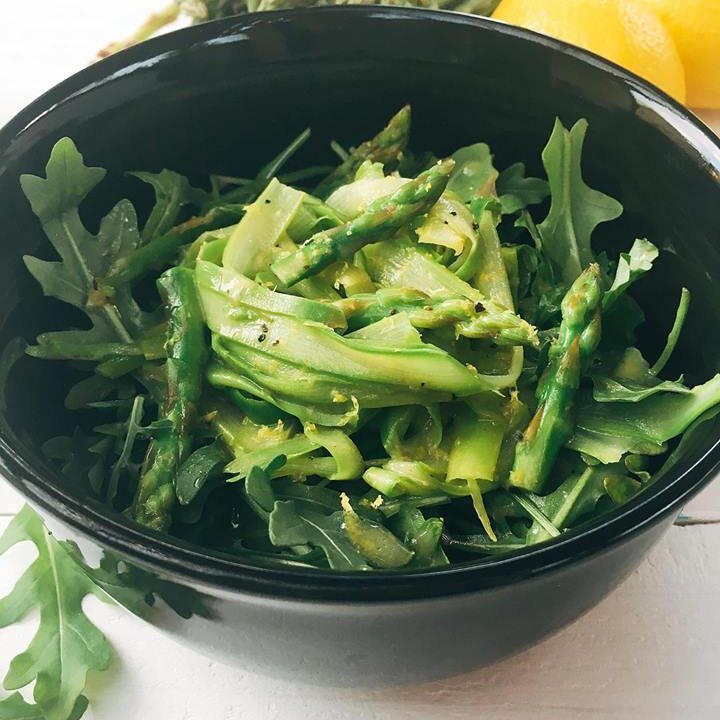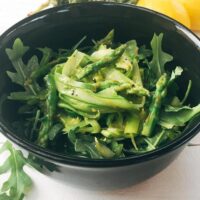 Instructions
Trim the ends of the asparagus. Using a peeler, press firmly and peel the asparagus from just below the tip all the way down the stalk. Repeat until the entire stalk is shaved. Snap off the asparagus tip. Repeat for the remaining asparagus.

Bring a small pot of water to a boil. Add the asparagus shavings and tips and cook just two minutes so that the asparagus is cooked through but not soft. Remove the asparagus and submerge into a bowl of ice water to stop the cooking process.

Zest the lemon and put the zest in a small jar with a lid or in a small bowl. Juice the lemon and add to the zest.

Add the oil, vinegar, honey, mustard, salt, and pepper to the lemon juice and zest. If in a jar, put the lid on and shake to combine. If in a bowl, whisk to combine.

Place one cup of your lettuce of choice into separate small bowls. Top each pile of lettuce with 1/4 of the asparagus. Drizzle with dressing and serve immediately.
Notes
I love using arugula with this salad but any lettuce you prefer would work great!

By