A simple and easy crostini using the classic flavors of beef lasagna. Easily swap out ground sausage if desired.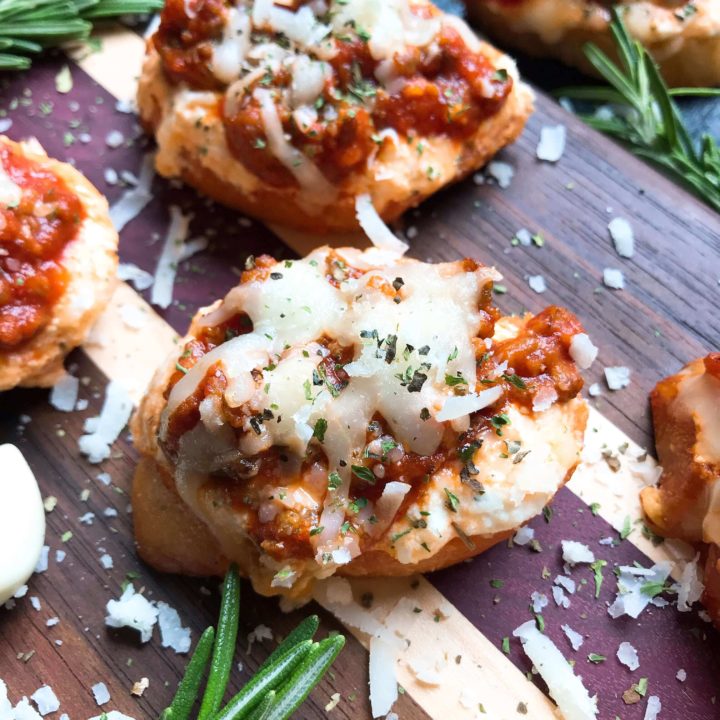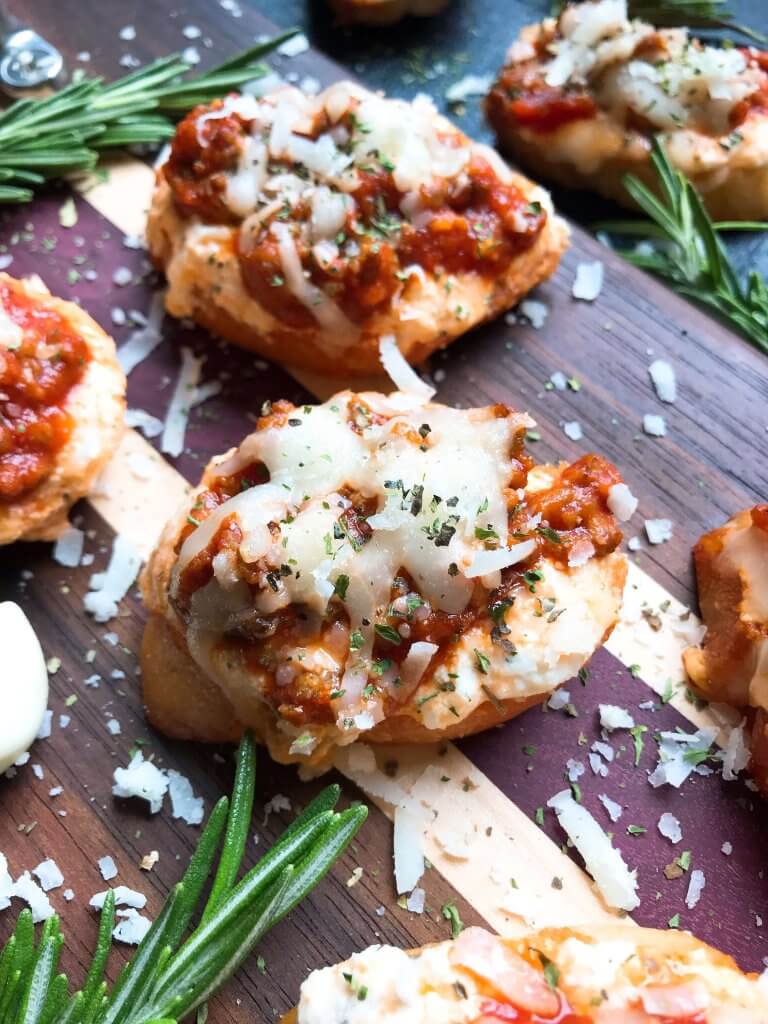 Simple Beef Lasagna Crostini are fast and easy appetizers, perfect for entertaining and party finger food.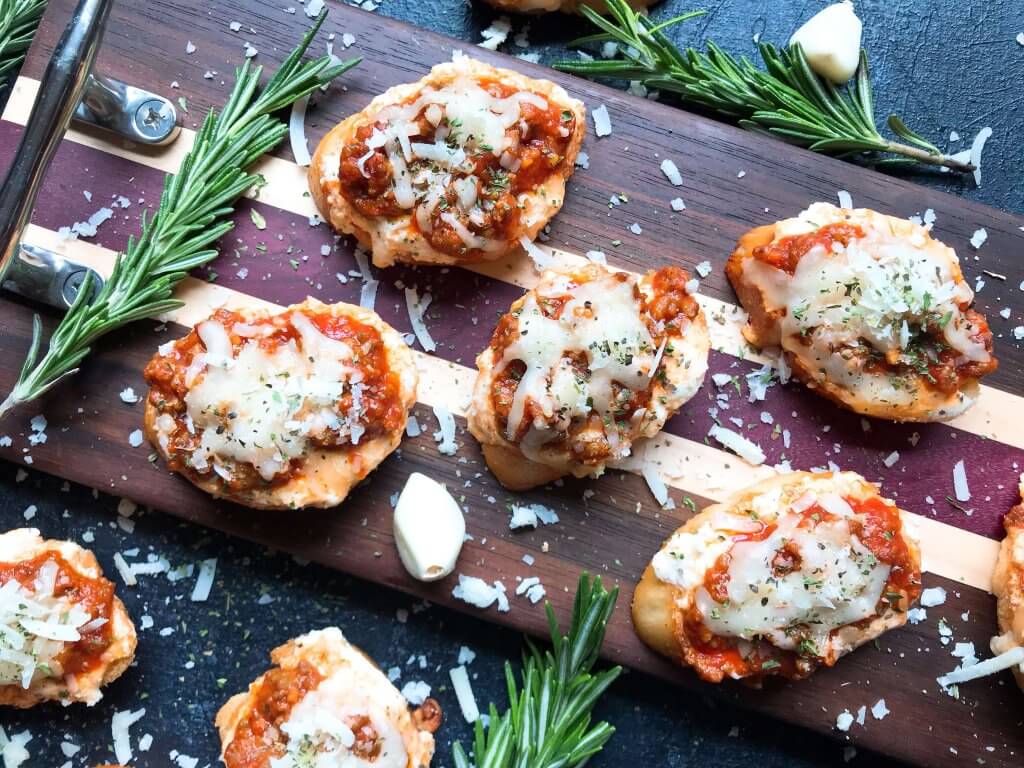 This post contains affiliate links.
Italian food is probably my favorite food genre, and lasagna is definitely up there in some of my favorite dishes. There is something about a good comfort food that can't be outdone. And if there is a way to take an amazing food and make it even more accessible, I am in! Simple Beef Lasagna Crostini use all of those same classic lasagna flavors in a bite sized appetizer. The focus is definitely on the cheeses, which is why we use three cheeses here! You can go heavy on the meat and sauce mixture but keep in mind that moisture might start to sog out the bread as it sits.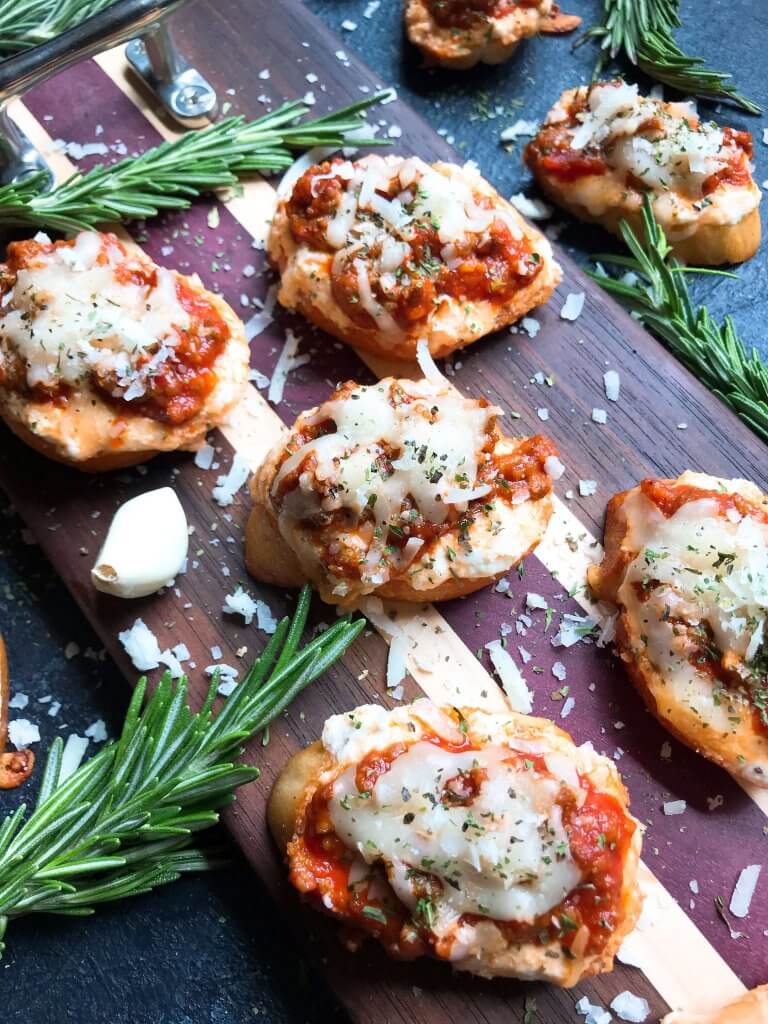 Learn how to make the base crostini here! I am a big fan of crostini. There are so many toppings you can put on crostini. It is such a versatile appetizer and party food. Find all of our crostini recipes here!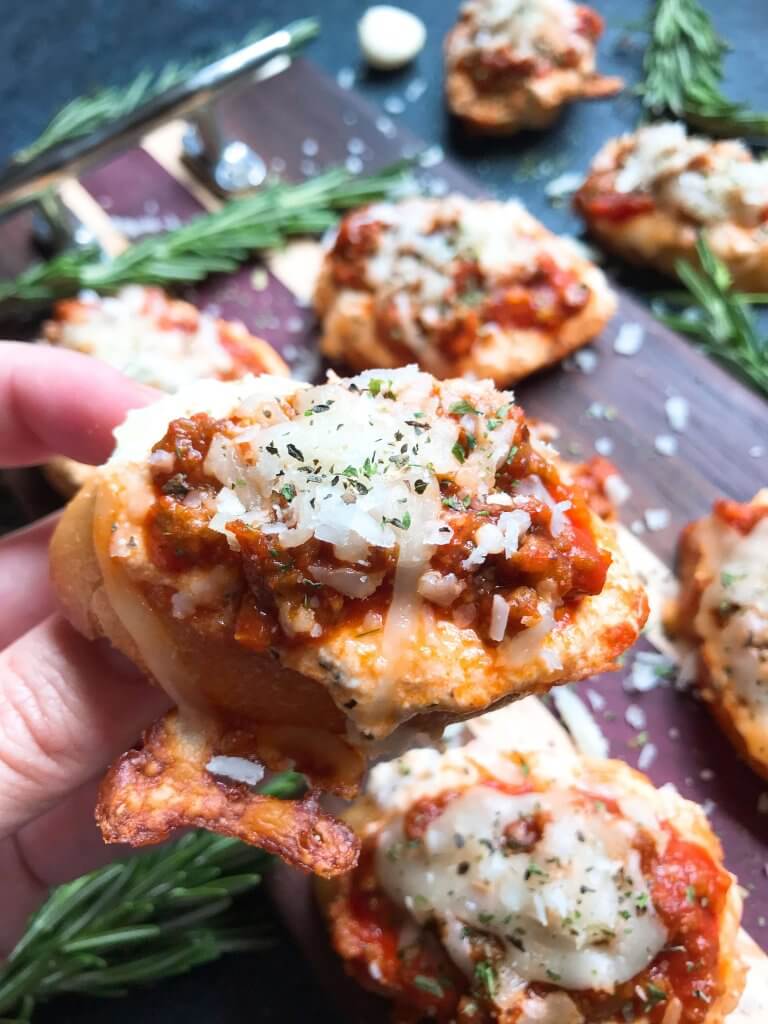 I like to use homemade sauce whenever I can, but a jarred sauce will work great here as well. Get our recipe for Simple Marinara Sauce here!
These Simple Beef Lasagna Crostini are very easy to prepare, but you do not want to assemble them until you are ready to serve. Easily make the crostini, cheese, and beef mixtures in advance for a convenient and fast appetizer. When ready to serve, top each toast first with some of the ricotta mixture. Then spoon on some of the beef with sauce. Sprinkle mozzarella cheese and a little Parmesan, if desired, on top of each toast. Bake them off at 350F until the top cheese are just melted, approximately 5-7 minutes.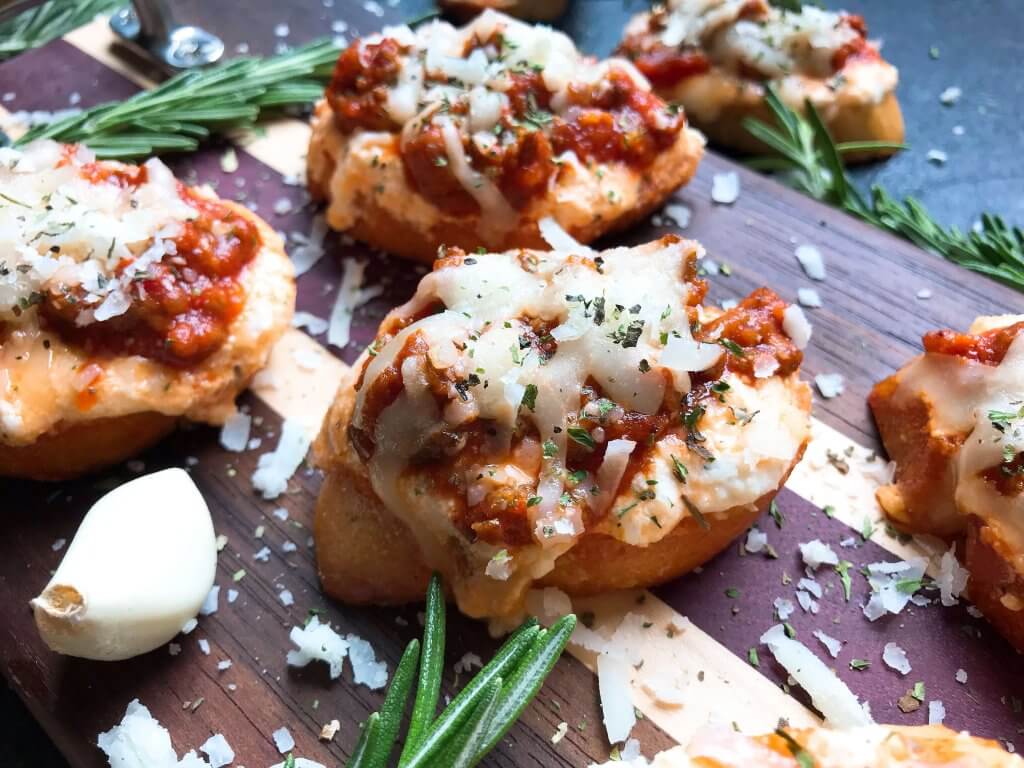 You can get creative with these Simple Beef Lasagna Crostini and use different ground meats or even vegetables that you have on hand.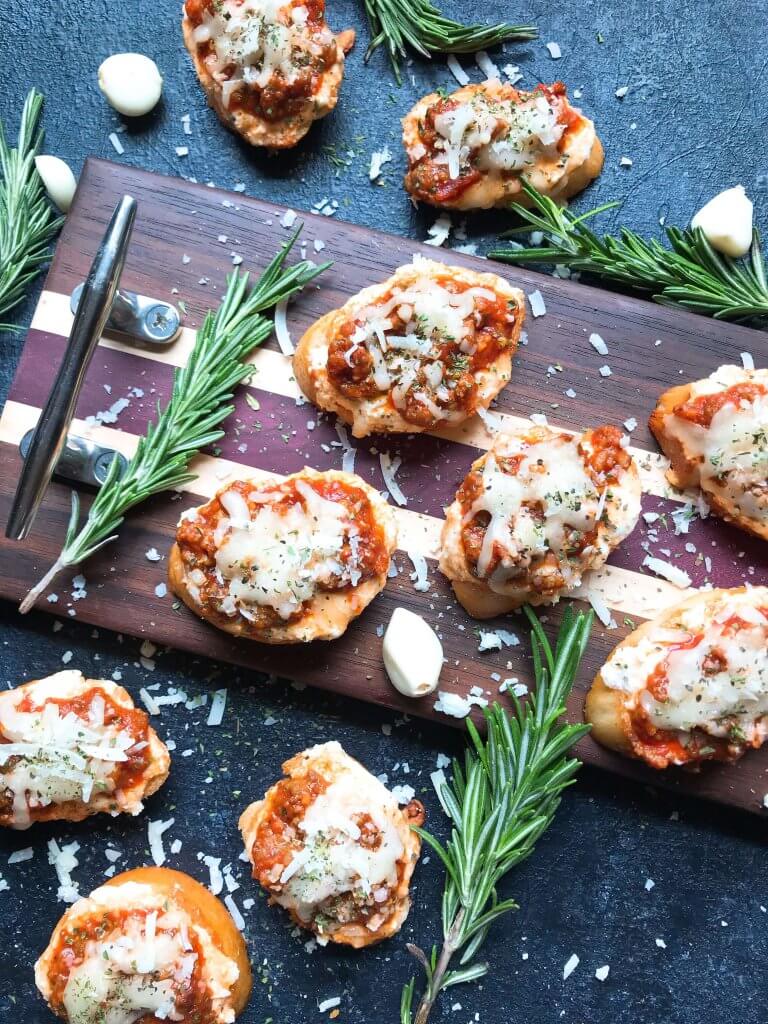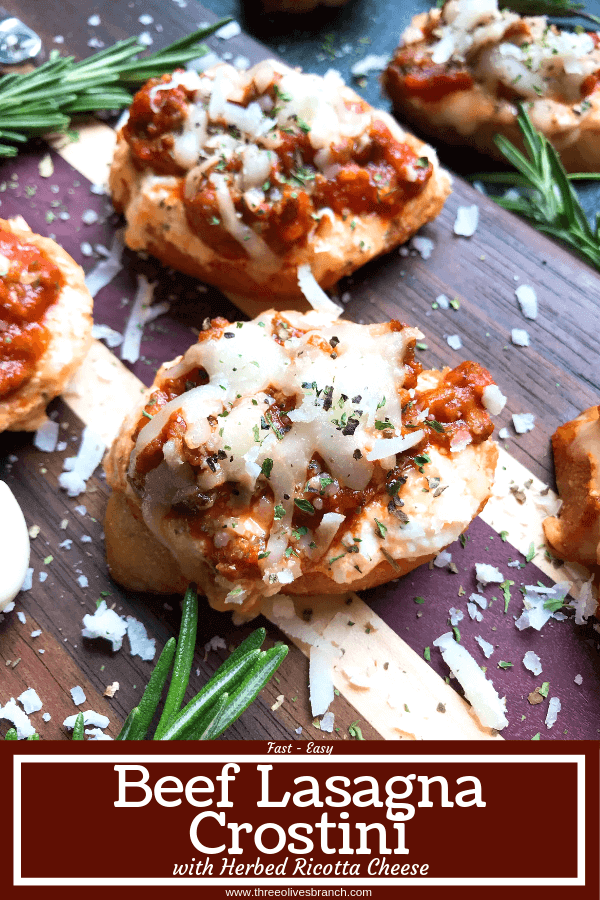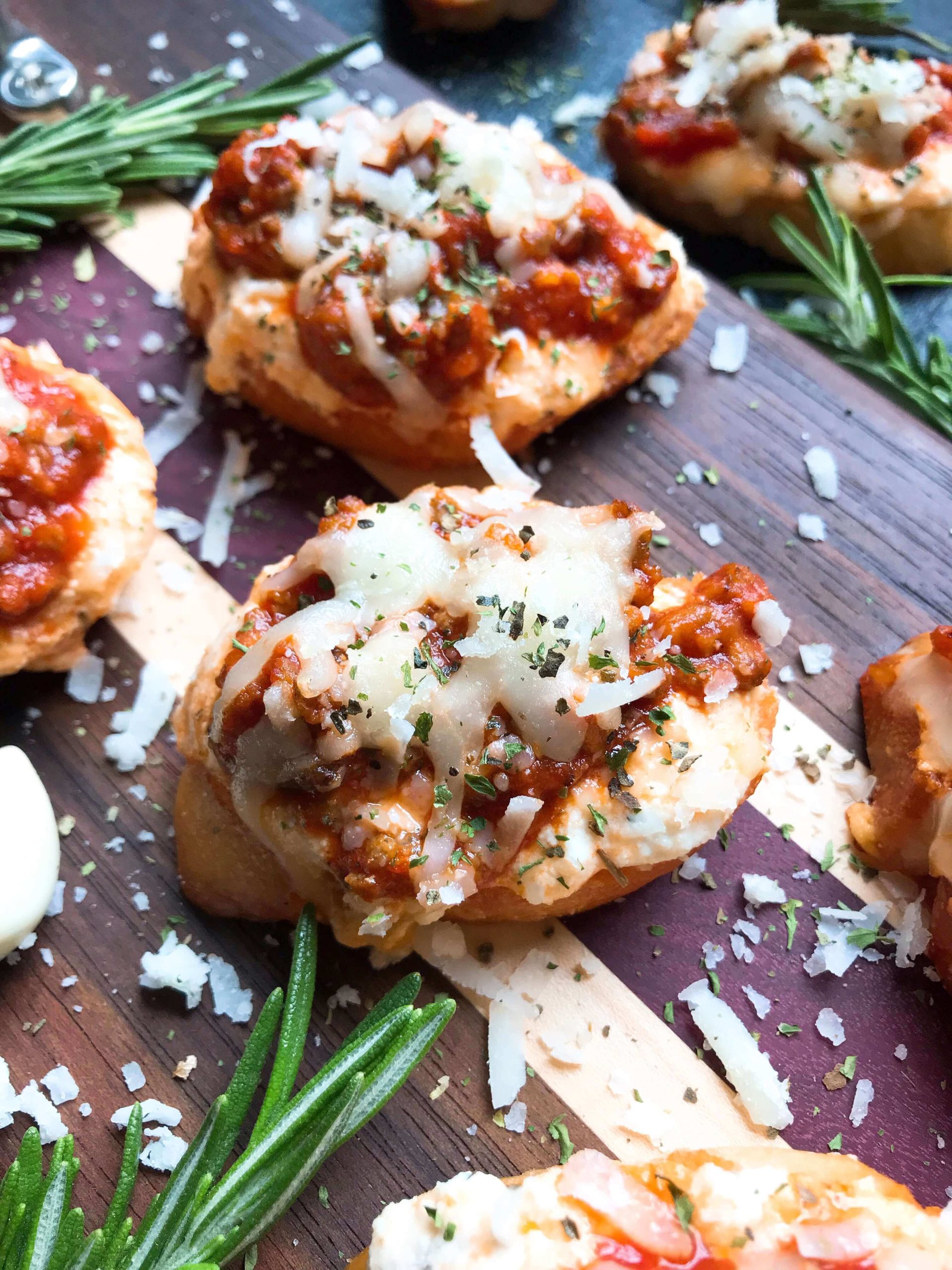 Instructions
Cook your crostini rounds as per recipe instructions through the link below if not done already. This can be done up to two days in advance and the crostini kept in an airtight bag or container. Make sure the crostini are completely cooled before storing otherwise the trapped heat moisture will re-soften them.

Preheat oven to 350F.

Cook off your ground beef if not done already. Combine the marinara sauce with the ground beef in a small bowl and set aside. Use as much or as little sauce as preferred.

In a second small bowl: Make your cheese mixture by combining the ricotta, Parmesan cheese, 1/4 cup mozzarella, dried basil, salt, and pepper.

Chill the cheese and beef mixtures separately until ready to serve.

When ready to serve, assemble the crostini by spooning approximately 1-2 Tablespoons of the cheese mixture on each crostini. Then add 1-2 Tablespoons of the beef mixture. Top off with the remaining mozzarella and a little Parmesan (if desired). Use as much cheese as desired. Repeat with all crostini pieces.

Bake the crostini at 350F until the top cheese is melted, approximately 5-7 minutes. Serve immediately.
By