This ragu is a hearty dish perfect for busy, cold days. Throw everything in a slow cooker and serve over pasta!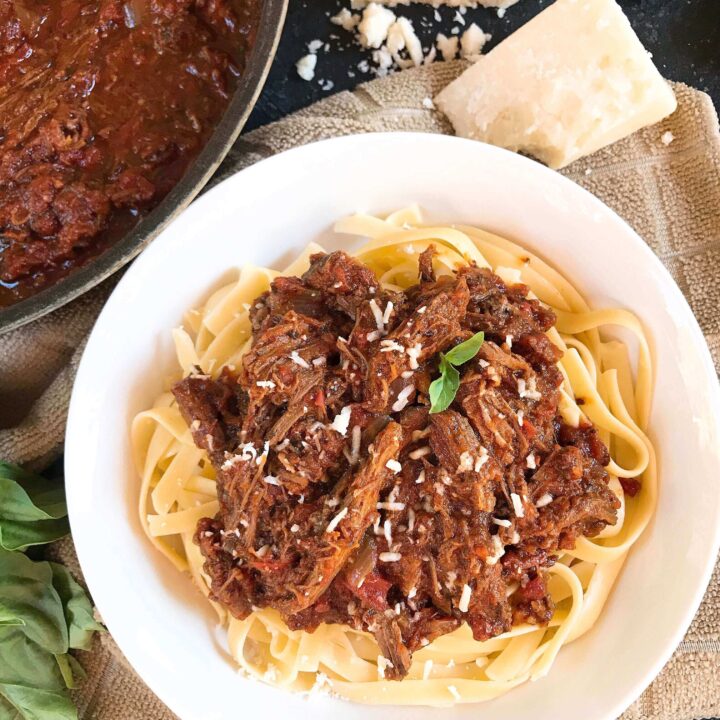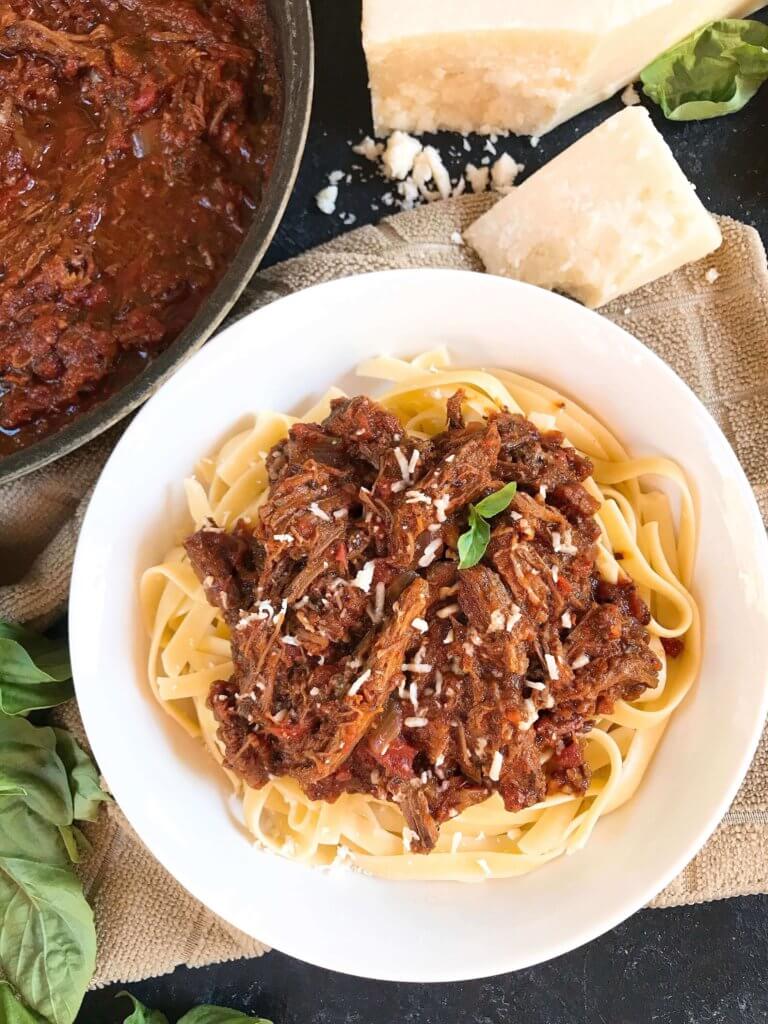 A simple Italian Shredded Beef Ragu Sauce perfect for busy nights.  Made in a slow cooker, this sauce is perfect with your favorite pasta.  Or just eat a bowl of it by itself!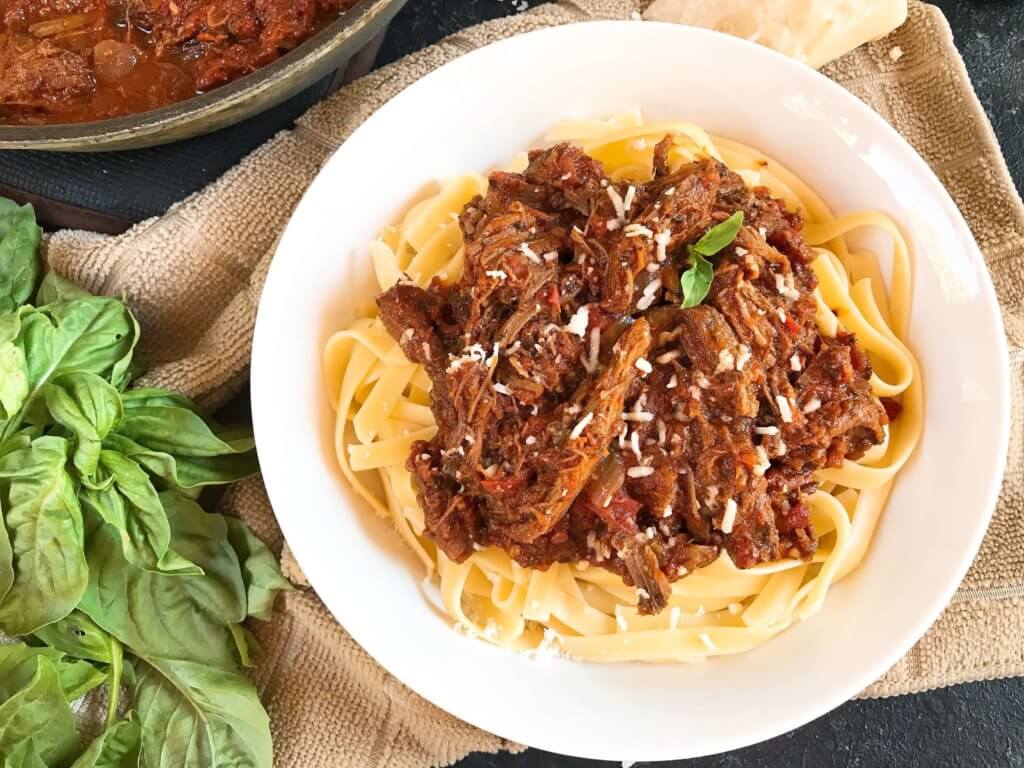 This post contains affiliate links.
This Italian Shredded Beef Ragu Sauce is based off of my family's traditional meat sauce.  We typically make it with ground beef and cook it all day over a low flame.  Recently I was at a restaurant that had a shredded beef sauce and it gave me this fantastic idea!  Italian Shredded Beef Ragu Sauce uses the same great flavors of my family sauce with chuck roast and is cooked in a slow cooker for a quick and simple meal.
The best part of this Italian Shredded Beef Ragu Sauce is that you can throw everything in a Crock-Pot in the morning and just let it cook all day.  Quick and simple meals like this are perfect for busy nights, and it tastes like you spent all day in the kitchen!  I love a good slow cooker recipe.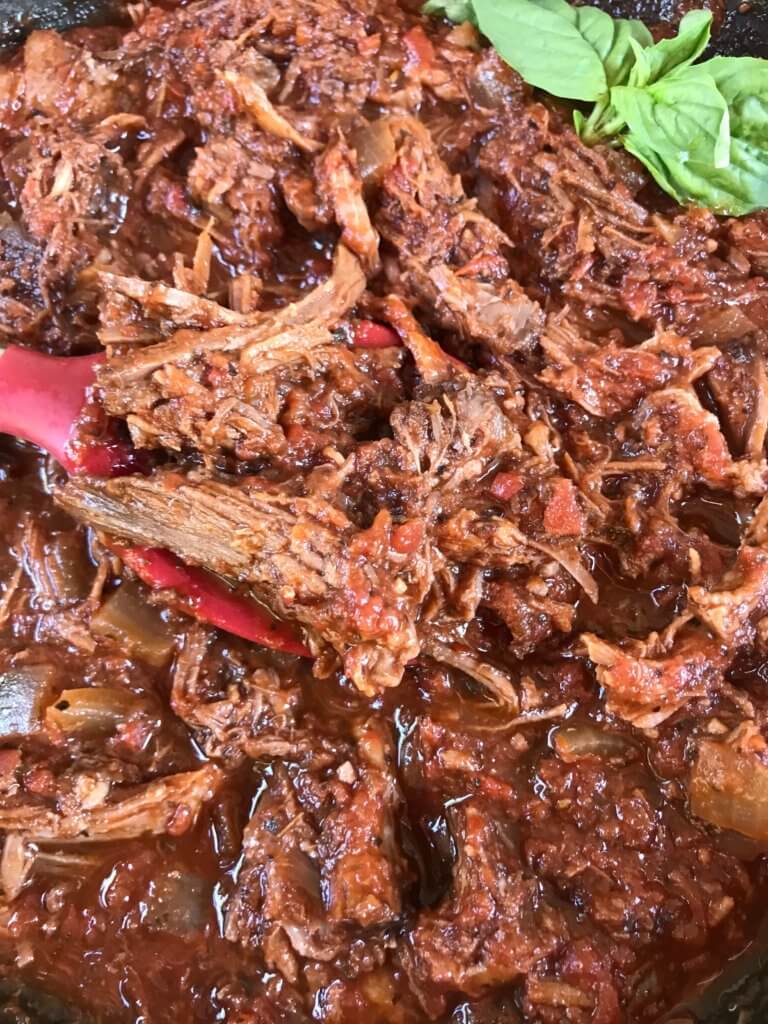 Shred the beef easily and in just minutes by removing the beef from the sauce and putting the beef in the bowl of a stand mixer with the paddle attachment.  You can also put it in a bowl with a hand mixer.  On a low speed, mix the beef and it will be shredded in no time!  This has been a HUGE game changer for me because it is so incredibly fast and you won't have your hands cramping from using forks to shred it.  Then just add the beef back into the sauce and mix to combine.  The finer you shred the beef, the less saucy the sauce will be because it has more edges to cover.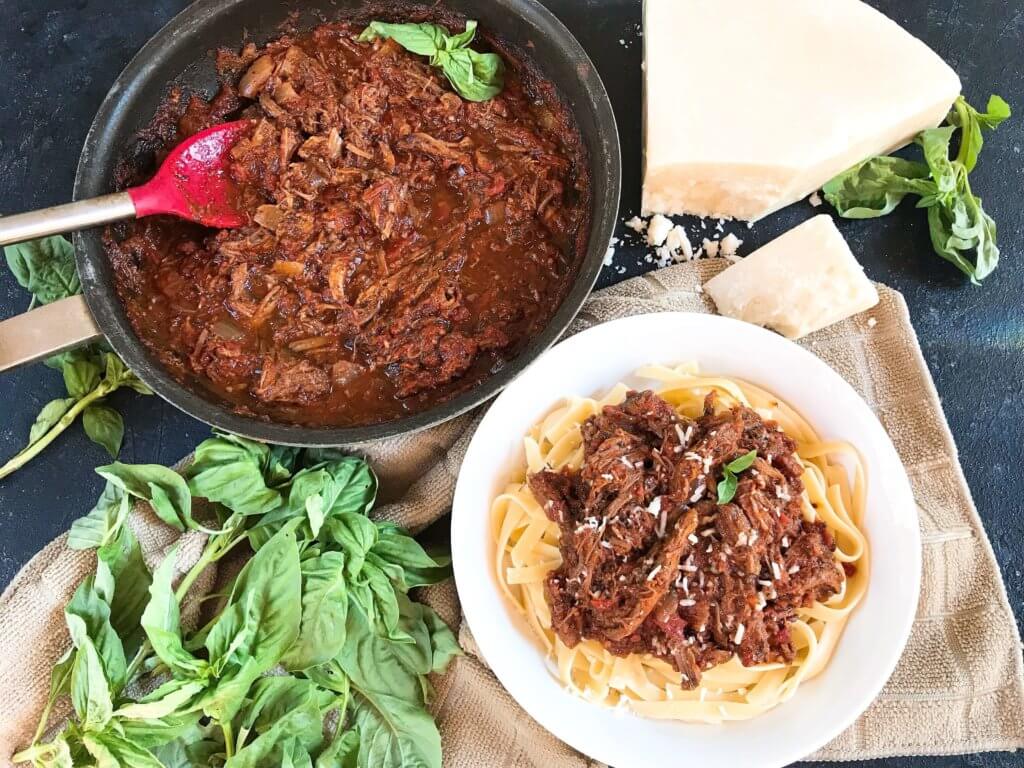 This Slow Cooker Italian Shredded Beef Ragu Sauce is so good, and such great comfort food for these cold months.  The ragu itself is gluten free and honestly you could just eat it in a bowl with some Parmesan.  I'm making this all winter long!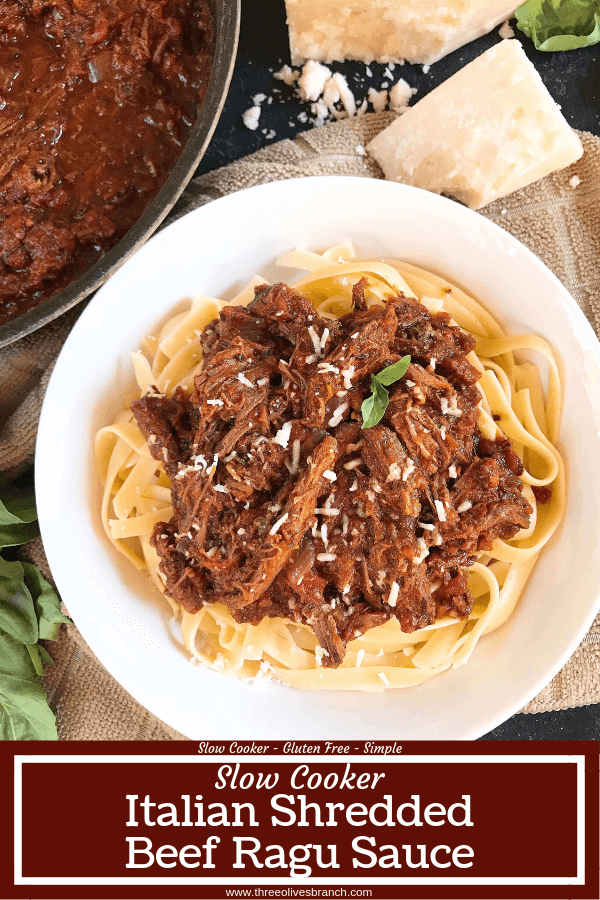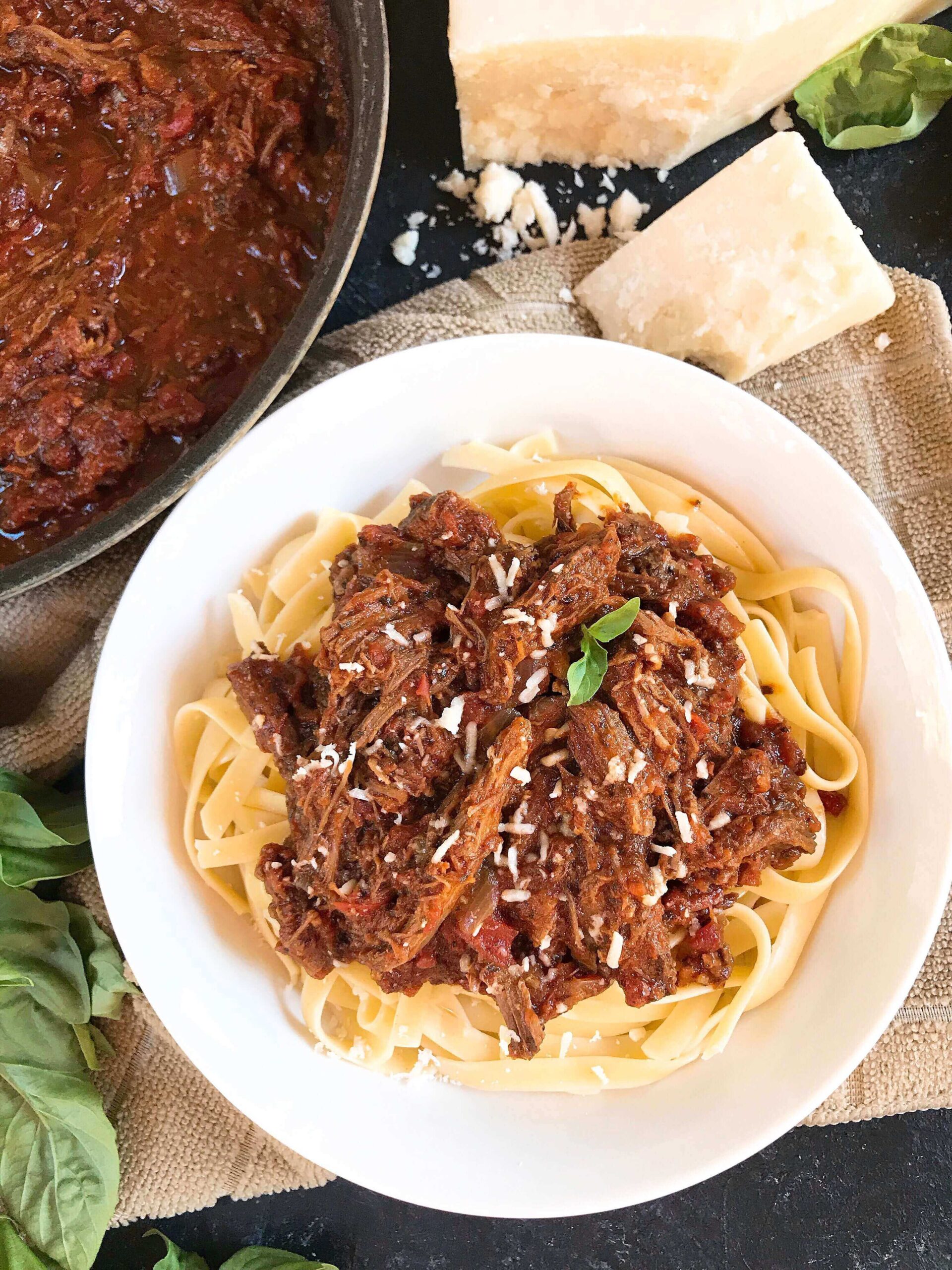 Ingredients
For Finishing
pasta

to serve that ragu on

black pepper

to taste
Instructions
Trim off the fat from the meat. Place the meat in a slow cooker (no need to cut it into chunks)

Add the remaining ingredients. Add water until the meat is just fully submerged.

Cook in a slow cooker over low heat for at least 6 hours.

When cooked, remove the meat from the sauce and shred the meat with two forks or gently in a stand mixer until just broken apart and as shredded as desired. Add back to the sauce and stir to combine. Season to taste with salt and pepper.

Serve over pasta.
Notes
You can omit the wine if you wish.  The alcohol does cook out, leaving just the flavor of the wine behind.

The finer you shred the meat, the less saucy it will be (since the sauce has more surface area to cover!)  For extra saucy meat, increase all ingredients by half except the meat.

I prefer to use chuck roast but cube or stew meat would also work well.

By