The quantity will depend on how much meat you put in each taco. A moderate amount of 1/3 cup per taco will give you approximately 12 tacos for a 2 lb roast.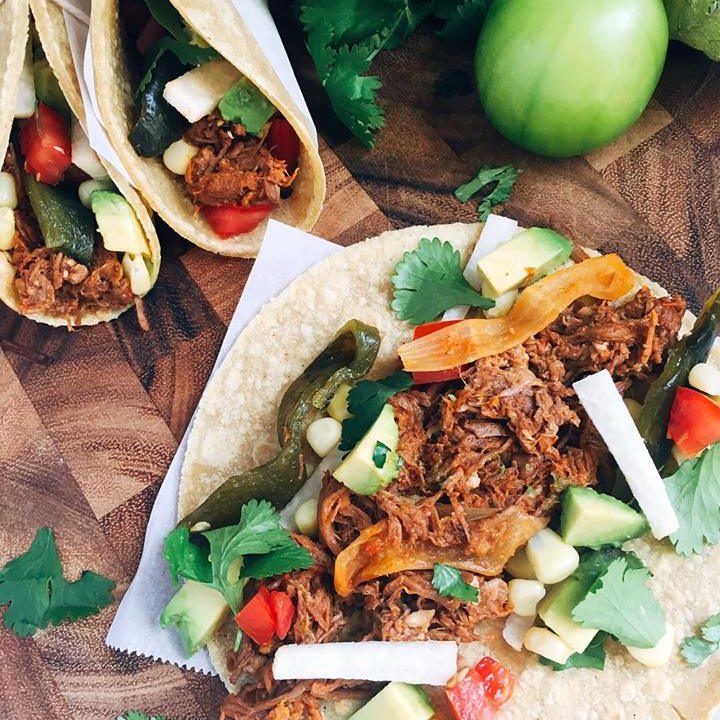 Tacos are pretty much one of the best foods. Ever. Need something quick for dinner? These Slow Cooker Shredded Beef Barbacoa Tacos are perfect!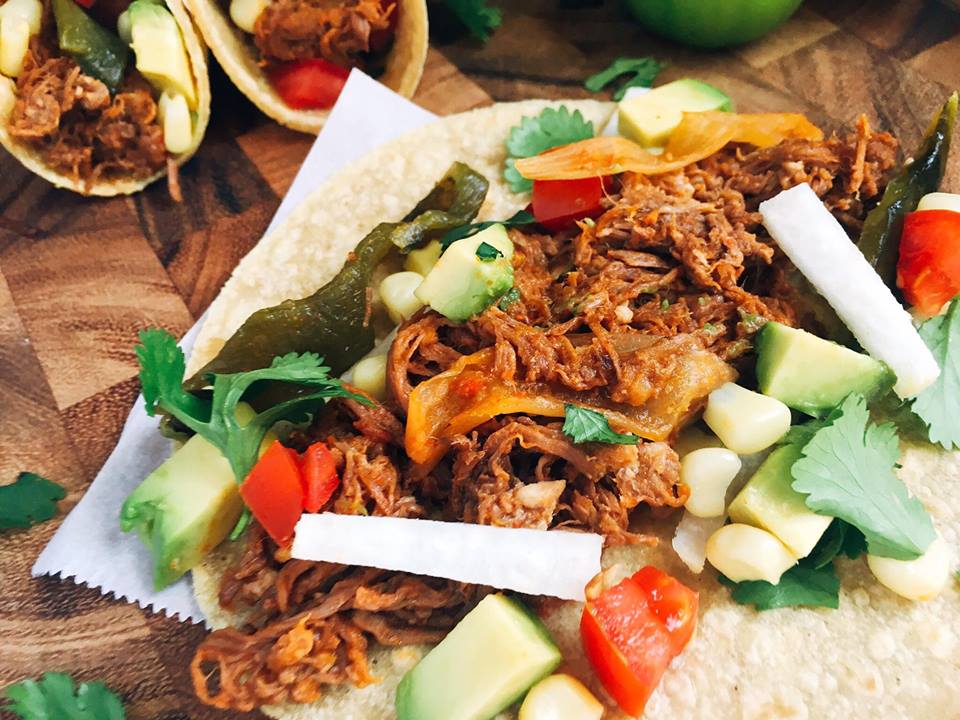 Barbacoa is a meat such as beef that has been slow cooked with some spices and seasoning, then shredded. I love using this shredded beef for tacos, but it is also fantastic in enchiladas or quesadillas. You could even make it into a Mexican salad!
This post contains affiliate links.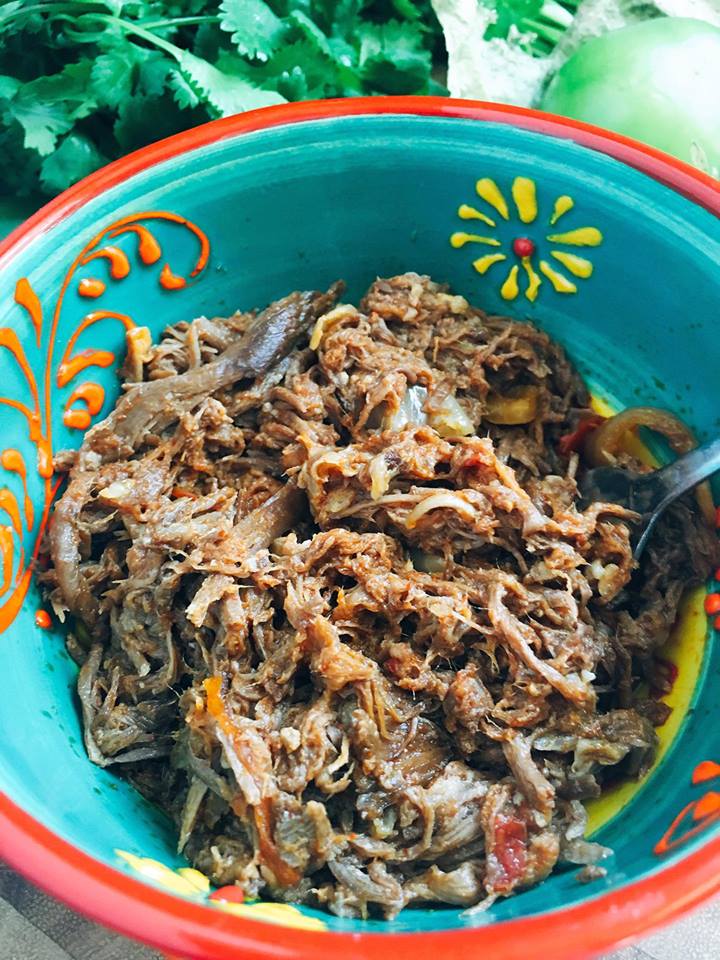 Slow cookers are the perfect tool to make delicious, home-made meals during the week and when you just don't have the time or energy to deal with it when you get home. I am particular about any kitchen gadgets or tools as not all of them are worth it, but (affiliate) these slow cooker liners are the most amazing things ever! Just line your crock pot with one before you throw everything in, and then toss it out when you are done for an easy clean up! No caked on gunk! I am not sure how I ever lived without these!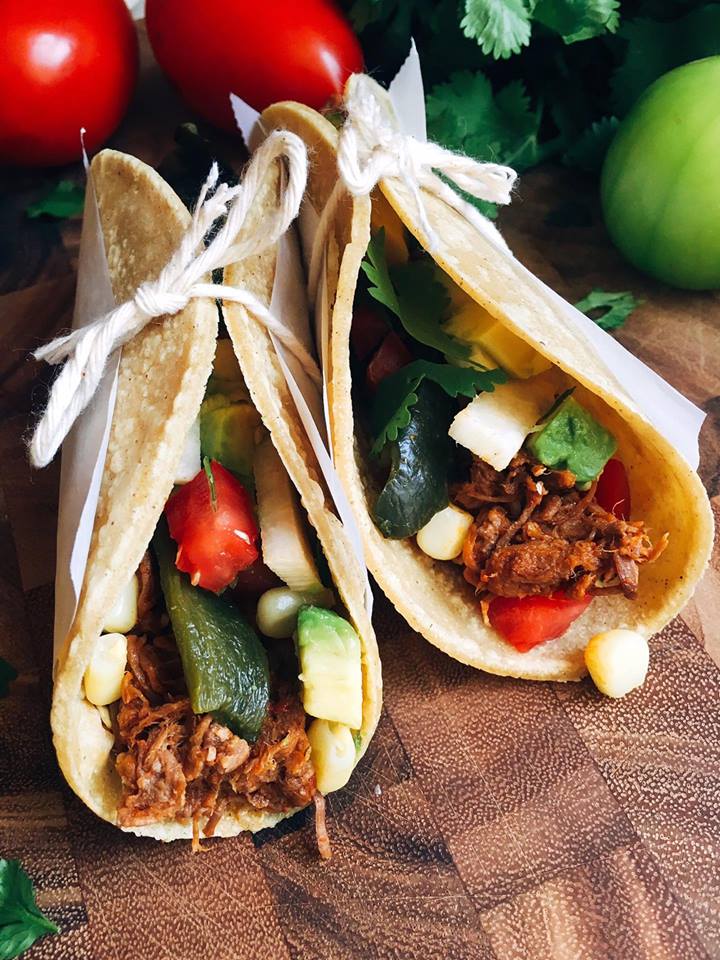 Shredding meat can take forever plus my hands always start cramping from all that fork shredding. A better way to do it? Throw all your meat when it is done cooking into a stand mixed with the paddle blade and turn on medium speed for just a few seconds. Instant shredding! No hand cramping! Check out our Roasted Poblano Salsa Verde Enchiladas here which use the same technique!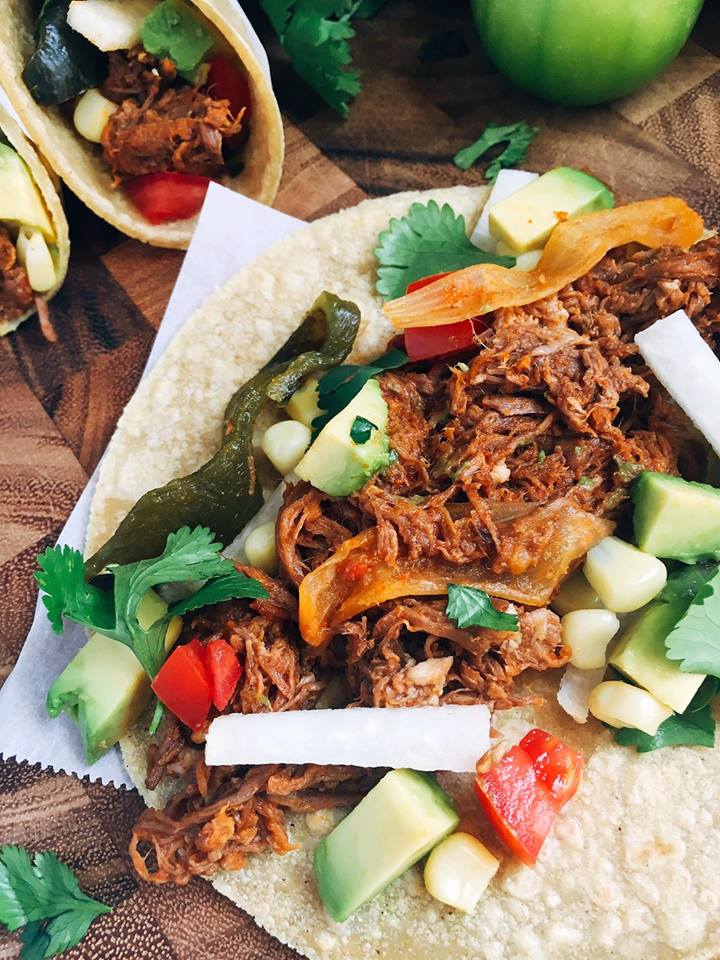 There are so many toppings that you can put on these glorious Slow Cooker Shredded Beef Barbacoa Tacos. I love roasted peppers, fresh salsas, and jicama. Check out some of our other recipes below that would be perfect taco toppers! What are your favorite things to put on a taco?

Adapted from this recipe.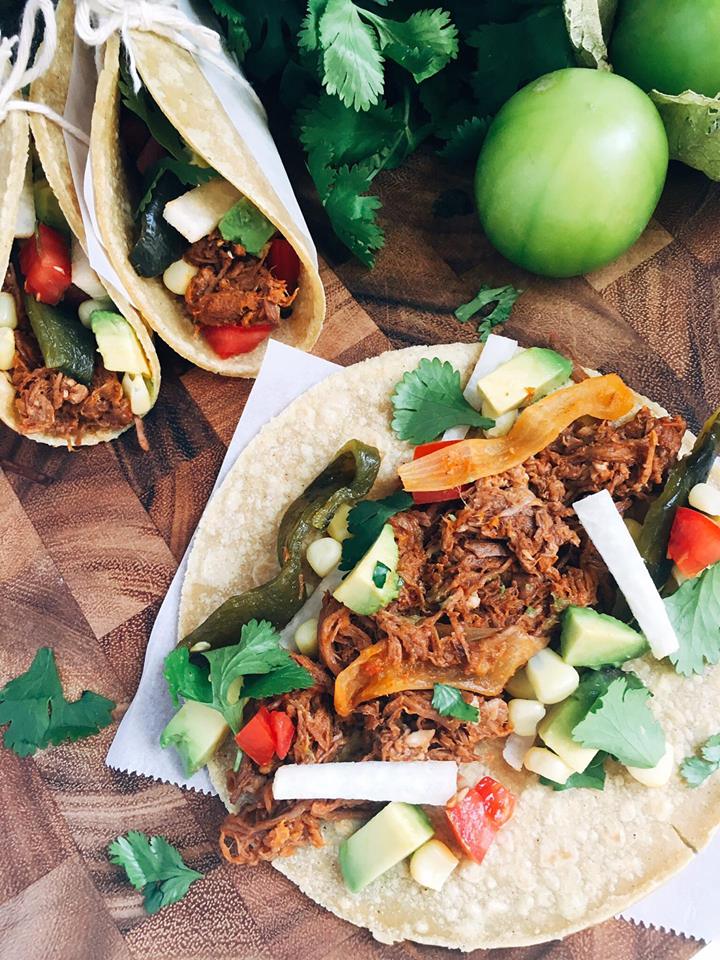 Instructions
Prep the slow cooker with a liner for easy clean up (see note). Place the beef inside the lined slow cooker.

Add the remaining ingredients into the slow cooker.

Add water to the slow cooker until the beef is completely covered.

Place the lid on the slow cooker and cook on low for at least six hours.

When done cooking, remove the beef from the slow cooker. Trim off any excess fat and place the meat into the bowl of a stand mixer with a paddle attachment. Turn on medium speed to shred the beef, which will only take a few seconds.

Add some onions and juice from the slow cooker to the bowl and mix in with the beef using a spoon.
Notes
You need slow cooker liners in your life!  Disposable liners that make clean up so incredibly easy!  Find them here!

Chuck roasts will vary in size.  Most of the time I end up with one around 3 pounds, so just adjust the rest of the ingredients as needed to be proportional to the size of the roast.

By