This is enough sauce for a batch of enchiladas, approximately 16 enchiladas with a good amount of sauce coverage.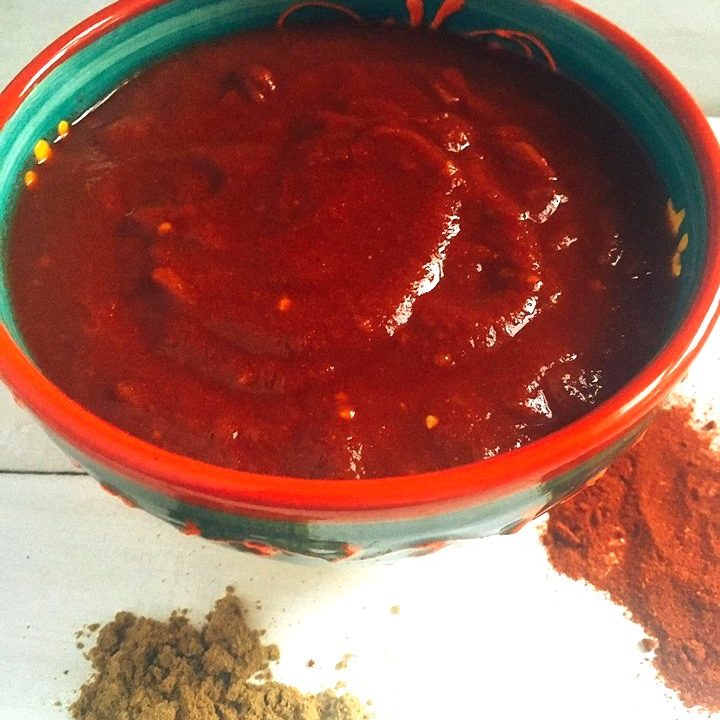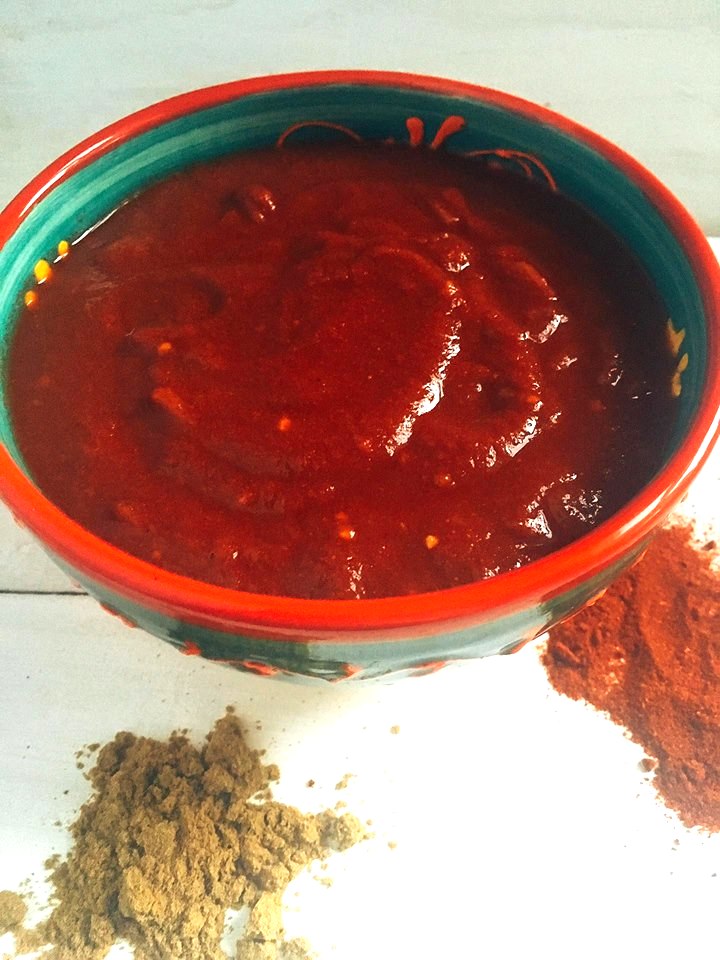 My classic enchilada sauce is my go-to red sauce for Mexican food, but I have been craving making a smoky sauce inspired by chipotle flavors.  I found a ground chipotle pepper at the grocery store and was so excited!  The powder is so easy to use and store, so I knew that this would be perfect for my Smoky Chipotle Enchilada Sauce dream.
Enchilada sauce is so easy to make, and it is so fast.  And if you are really that crunched for time, you can either make a large batch or whip some up on the weekend and freeze it in a handy dandy mason jar to use later.  Looking for additional, unique, enchilada sauces?  Try our Roasted Poblano Salsa Verde Chicken Enchiladas sauce here!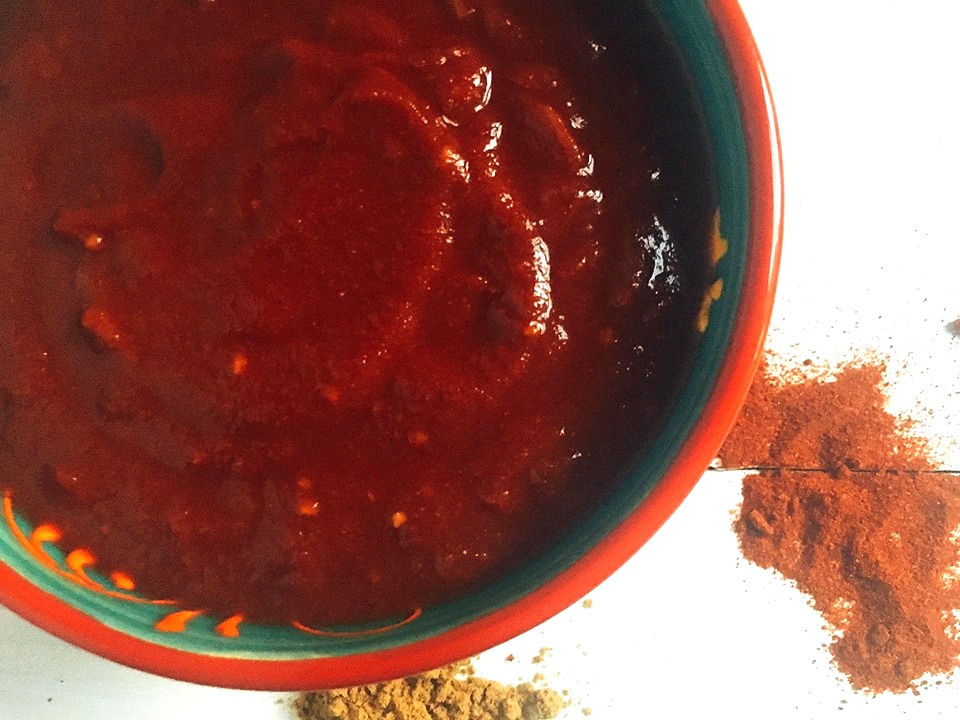 This recipe is set for a moderate heat level.  One of the perks of making your own sauce is you can make it exactly as hot or mild as you want!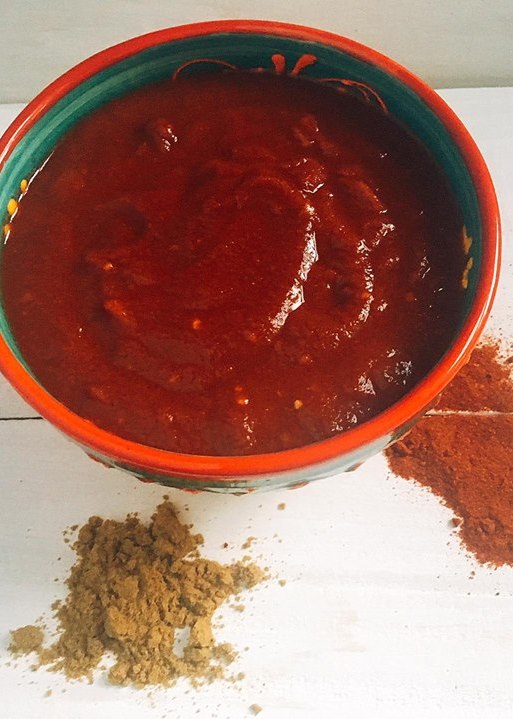 Now, the longer you can let this sauce cook, the better it will taste. If you are in a rush, try to get at least 15 minutes in but it is best cooking for a good hour. The flavors will continue to develop and it starts to taste so much more complex than if it is on the stove for just a few minutes.  Keep in mind that the exact chili powders that you use will vary with heat intensity, so if you are not familiar with your powder I would start with a little and add more as you go.  It is easy to add it in but difficult to take the heat out!
If you cannot find the chipotle powder (I got mine at King Soopers, aka Kroger), you can use the same measurement of sauce from the chipotle in adobo cans.  I absolutely love to use this sauce on enchiladas, but it is also amazing as a sauce for chile rellenos.  Pretty much any Mexican dish that you need a sauce for would pair well with this Smoky Chipotle Enchilada Sauce!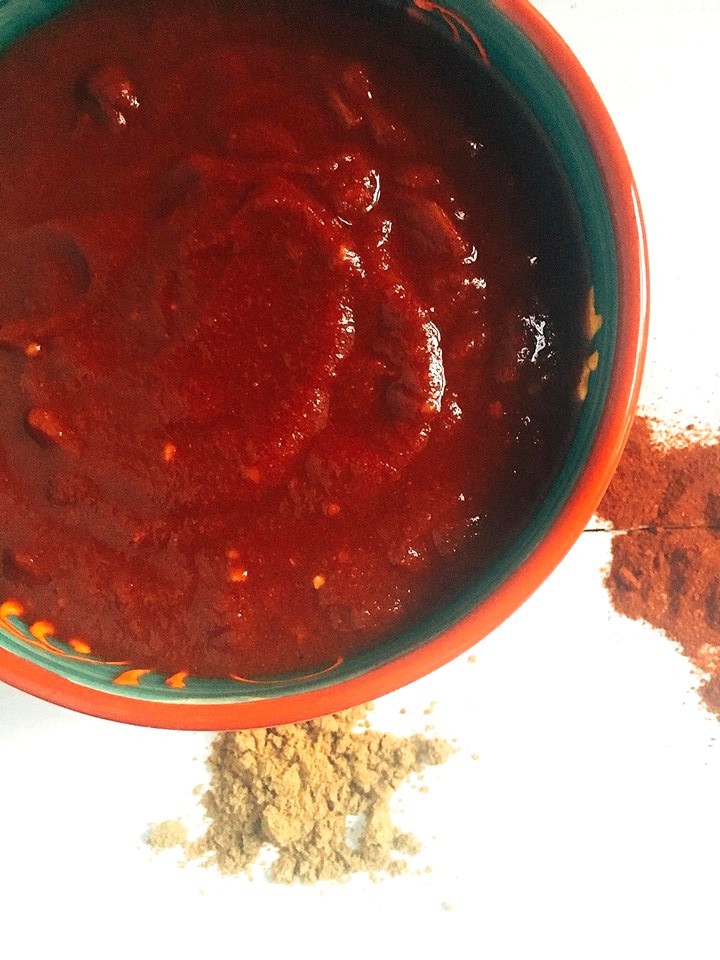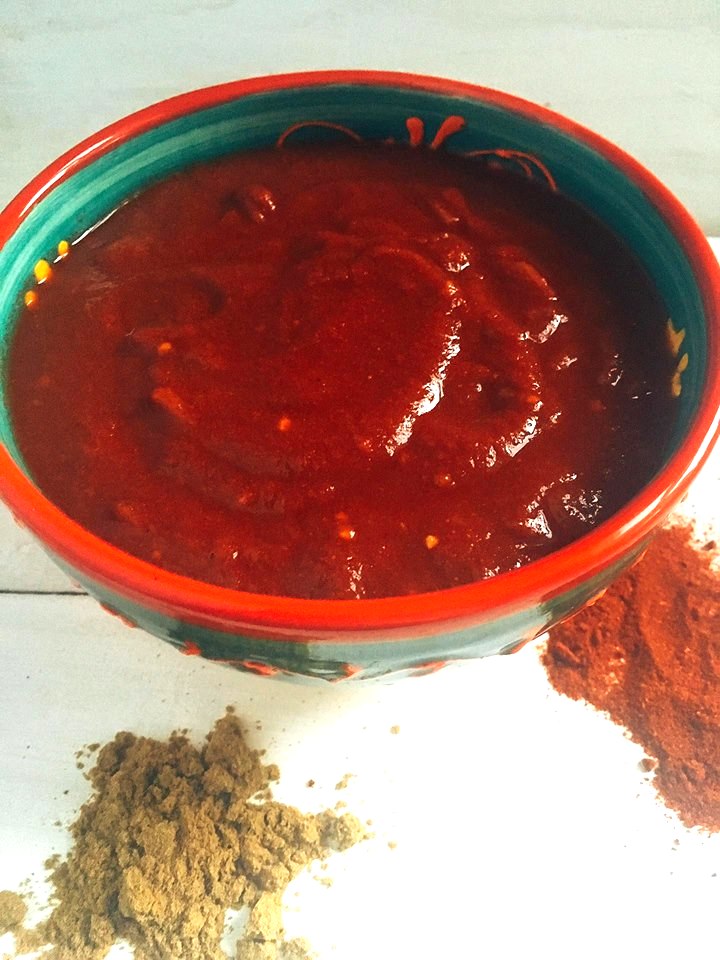 Instructions
Heat oil in a small pot over medium heat.

When oil is heated, add the onion and saute until translucent but not brown, approximately 5 minutes. Add the garlic and cook until fragrant, approximately 30 seconds.

Add the cumin, chipotle powder, chile powder, pinch of salt and sugar. Stir to combine and toast the seeds until they are fragrant to open them up, approximately 1-2 minutes.

Add the tomato sauce and 1/2 cup water. Stir to combine. Reduce heat to low and let the sauce simmer for at least 15 minutes. The longer the better, so if you can start this earlier than the flavors will continue to develop and make a more robust tasting sauce.

Add additional water as necessary as sauce continues to cook. Use in your favorite enchilada or Mexican recipe.
Notes
The heat for this recipe is moderate. For a mild heat, use 1/2 tablespoon of the chipotle and chili powders each. For a spicy sauce, use 1.5 tablespoons of the chipotle and chili powders each.
Keep in mind that the exact powders that you use can vary greatly in heat level.  It is best to start off with less chili powder and add more as you need to than to end up with a sauce that is too hot!
The longer you can let this sauce cook, the better it will taste.
If you cannot find chipotle powder, I would recommend using the same measurement of chipotle in adobo sauce. You could even finely grind or chop up the peppers themselves as well and throw them in.
You can skip the sugar, but it helps round out the acidic and sharp flavors that can come with tomatoes.
By