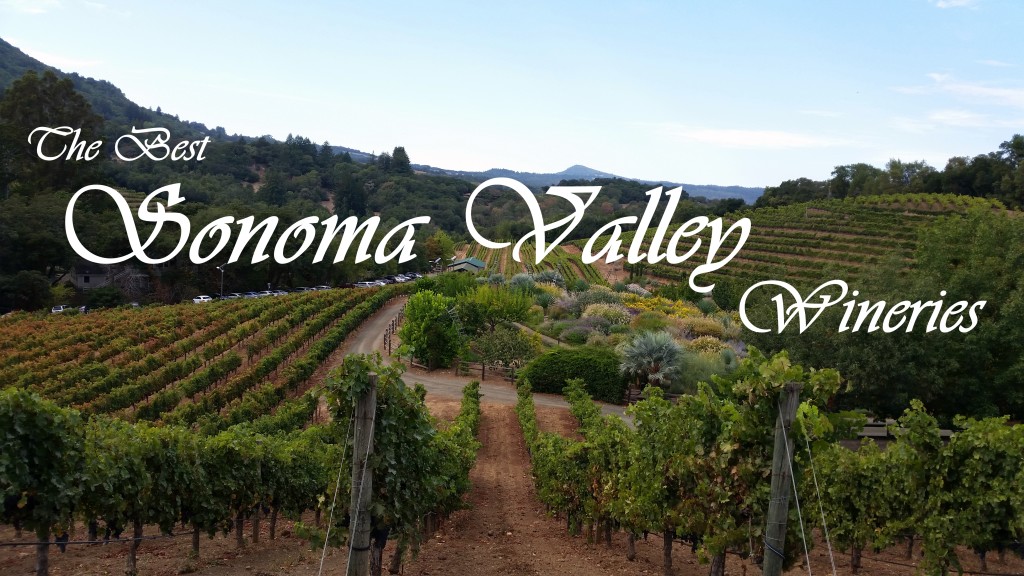 Wine country is one of our favorite places to visit.  Sonoma is known for being more laid back and relaxed than its sister valley, Napa.  While the valley itself is shorter, there are a lot of great wineries that are worth stopping at.  These are some of my favorites.
The property of this winery is absolutely beautiful.  The grounds are covered in lavender bushes and if you time it right, you can be there when they are in full bloom and the air is full of an intoxicating lavender smell.  There are also many tall trees covering the building and adding to the beautiful surroundings.
We were there early in the day and were able to enjoy a quiet morning on the deck, with the winery puppy by our sides, enjoying a cheese and wine pairing.  It was a fantastic start to the day and so incredibly relaxing.  I could have stayed there for hours.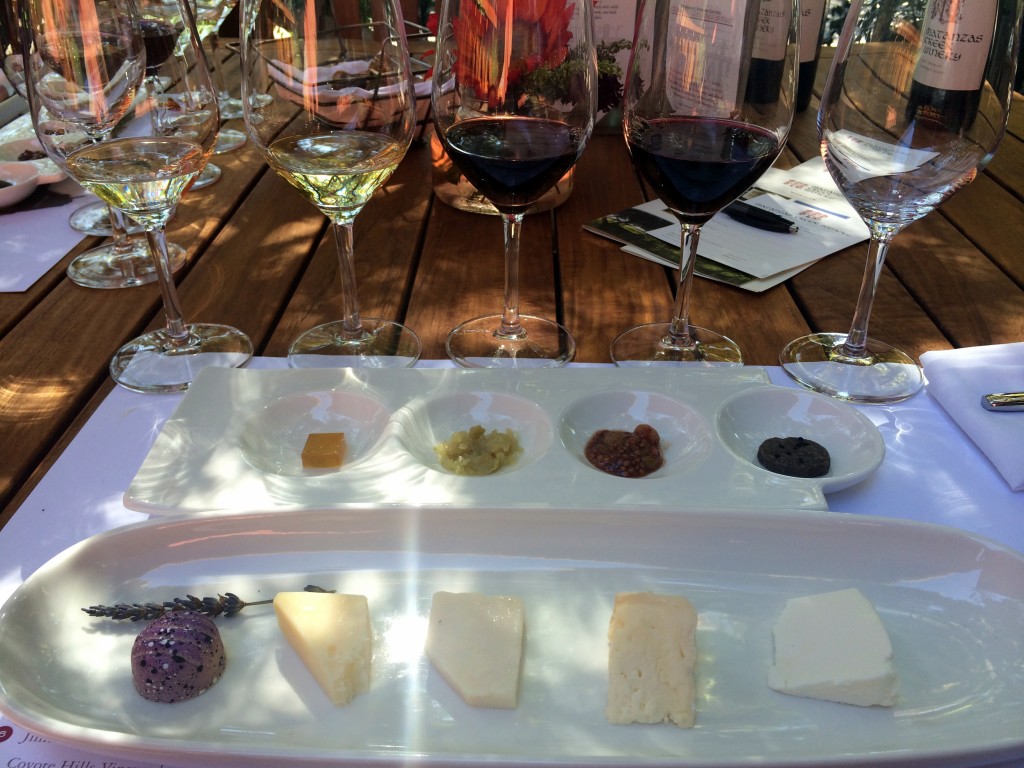 Everyone there was extremely nice and helpful.  There are a lot of unique gifts that you can find at this winery to take home with you, many of which are products of their lavender harvest such as lavender salts.  I bought some salts that were infused with their wines that we save for special occasions to use on steaks.  They are delicious and such a unique find!
Of course, my favorite was their Sauvignon Blanc as that is my favorite varietal.  My husband, a red wine drinker, was partial to their Merlot but everything we tried there was great.  This is definitely a spot that I will always consider when we visit.
Find more Matanzas Creek wines here
Imagery has a very unique background.  It is part of the Benziger family and was used as a project from one of the sons to play around with lesser known wine varietals to create unique wines.  The staff is great about helping you find wines you would like based upon what you typically drink.
One thing that really unique about Imagery is their labels.  Each varietal has a different piece of art on the bottle for each vintage.  They are selected from a pool of artists and the winners get the prize of being featured on a label.  The winery has the original pieces of art on site for you to see as well.  Most are paintings but there are also sculptures, statues, and more.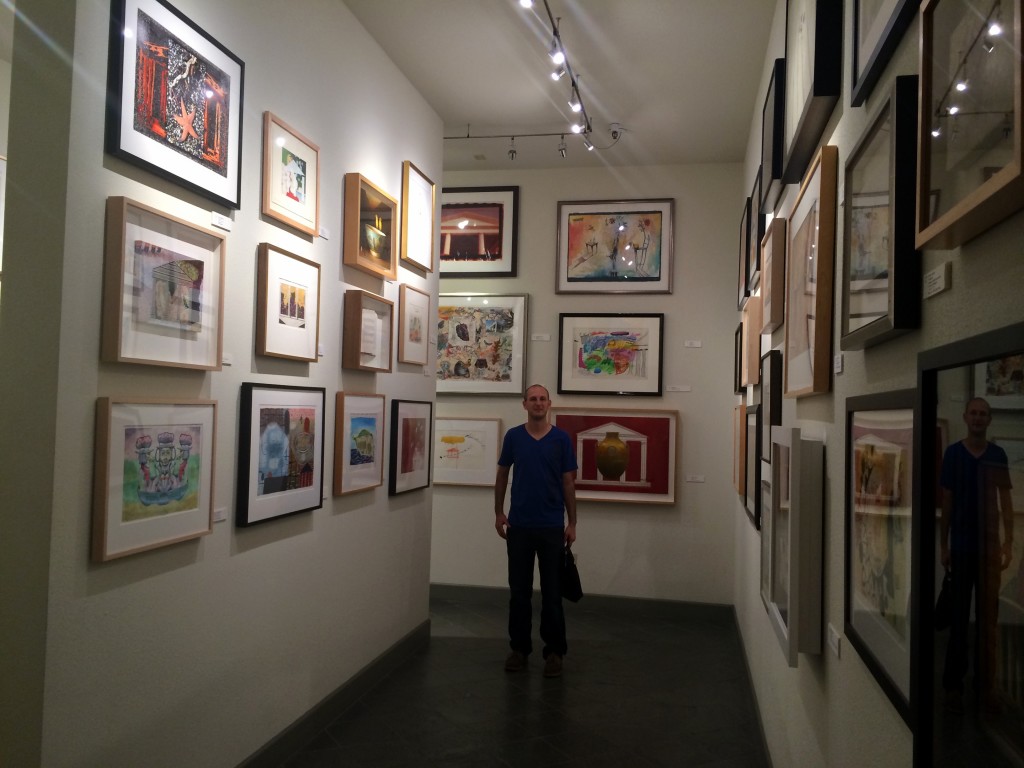 Because it is part of the Benziger family, being a member at one gets you perks at the other.  This is one of the wineries that we are consistently on the wine club for because of how unique their products are.  They are smaller production so it can be difficult to find their wines, especially online, but you might have some at your local store or you can go to their website directly.
This was probably hands down the best winery experience I have ever had.  A big reason for me stating that is because of the luck we had there that day.
We started at Ravenswood, visiting the site as per a recommendation of a family member.  They opened a little early than others, which typically dictates where we start.  We were set up for a vineyard tour where you get to walk the grounds and taste as you touch the vines, learning about their history.  As we waited, we were given a couple pours by someone at the bar who was telling us about the artwork that they were using and the people in the winery that designed it all.
There was a large group there but we were in a group that was just me, my husband, and a lady in town for work.  We start on the patio and our tour guide comes up, wearing a t-shirt, shorts, and tennis shoes and says "Hi, I'm Joel." And I am thinking to myself, "Wait a minute….. Joel….. Joel….. I know that name….." and it was the actual winemaker himself, dressed to be in the fields, giving us a tour.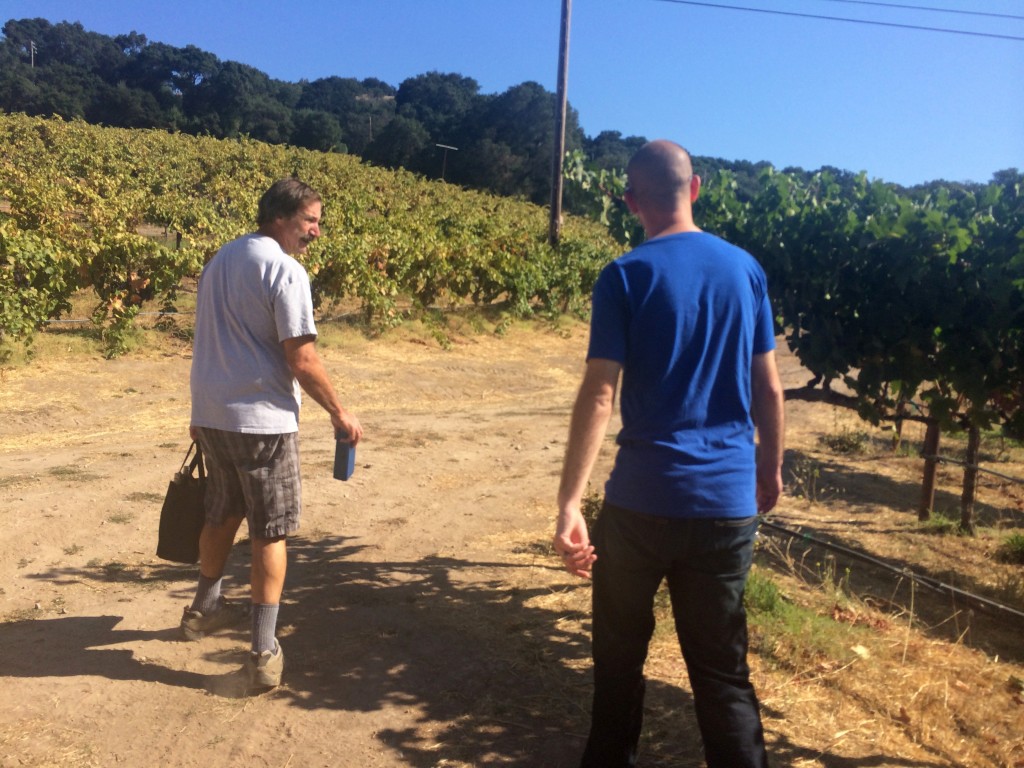 He told us about the green practices behind the winery.  Joel had stories of how he grew up in the vineyards, tasting grapes from the time he could walk with his grandfather, and learning what was acceptable.  I learned more on this tour than any other tour I have ever been on.  Typically you get the canned "here is the fermentation room, this is how it works, etc" talk but this was so different.  We were tasting grapes off the vines as he told us what we were looking for, how they were different, the reason for the weeds and other "unsightly" plants being at the vines, and so many other nuggets of information I could not believe it.  And he did it in a way that was completely appropriate for us to understand what he was saying.  He was so passionate.  I will never forget that experience.
Their wines are amazing and you can find some fantastic wines at a very reasonable price.  Our favorite that day was the Teldeschi Zin.  They even told us what we could or could not find in our home state so that we knew what was worth taking home with us that day.  One of our favorite go-to wines for dinner parties and hosting is their Sonoma Old Vine Zinfandel which is unique as they have one for Napa and Lodi as well which is fun to compare side by side.
Find more Ravenswood wines here

The grounds of Kendall-Jackson are beautiful, as you would expect.  The building is covered in windows with light pouring in everywhere.  They have their standard wines available as well as some that are exclusive to the winery itself.  Nothing blew me away, but it is definitely one of the big names to hit in the area.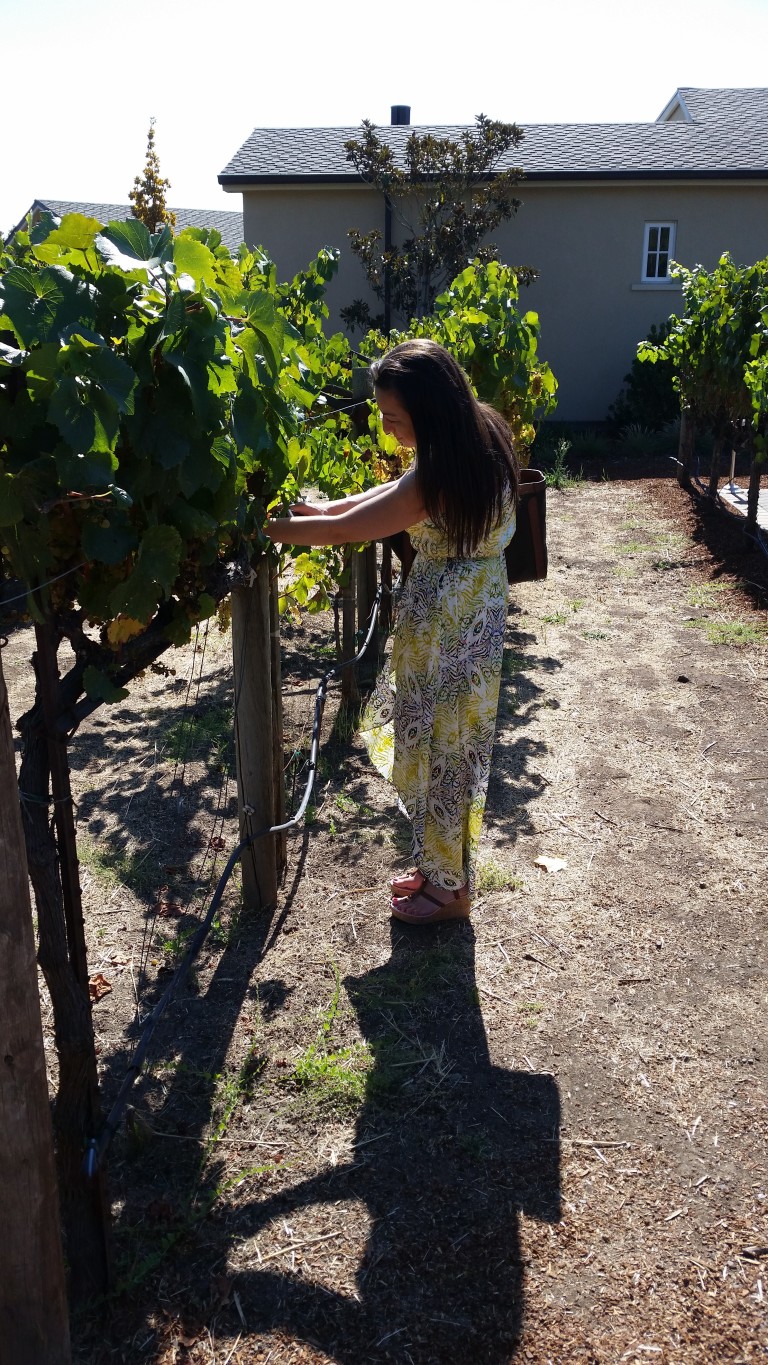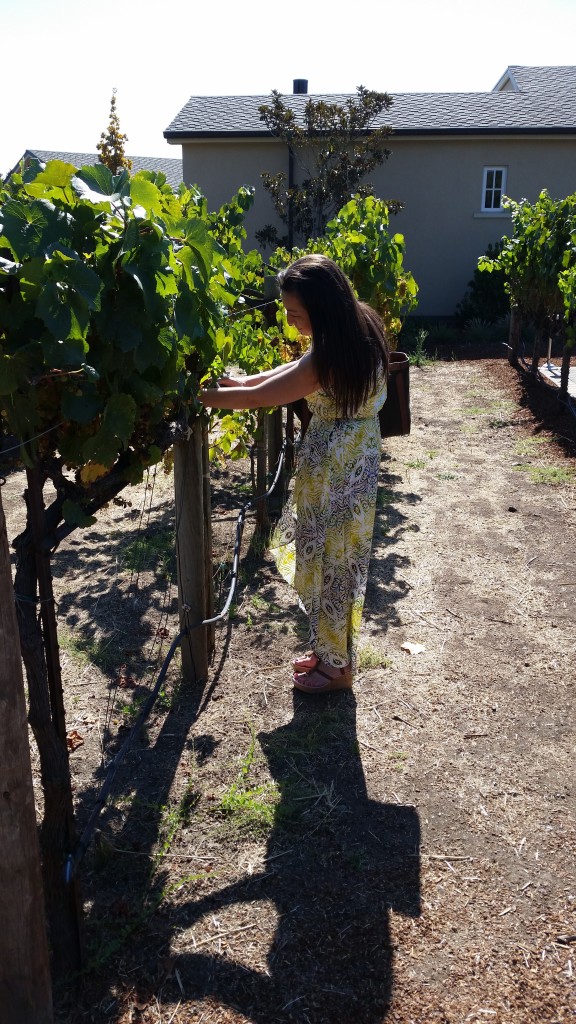 The part of this winery that got it onto this list was the tasting vineyard outside.  Just to the left of the m ain entrance, there are vines of so many different varietals, it was amazing.  Many I had never heard of before as they are used for blending.  You can walk the vines and taste each one.  This was a great experience to see how different a wine tastes from grape to bottle after being blended and processed.  The grapes from the sweet wines were intense in sugar and there were some that seemed to taste nothing like the bottled product.  You can easily spend 30 minutes here and it is worth the visit for something so unique.
Find Kendall-Jackson wines here

Similar to Kendall-Jackson, Benziger is a popular spot to visit because of how well known the brand is.  The wines were good but the tour was what made this stop special.
We took the biodynamic vineyard tram tour which takes your around various spots on site with a tractor.  There are some spectacular views along the way and at various stops you will get a new wine pour.  While the content was somewhat similar to other wineries, the tour itself was unique and beautiful.
Find Benziger wines here


Those are my favorite wineries so far in the Sonoma area.  Do you have any favorites that are not on this list?

By