A spicy Mexican twist on the classic cocktail with tequila instead of vodka.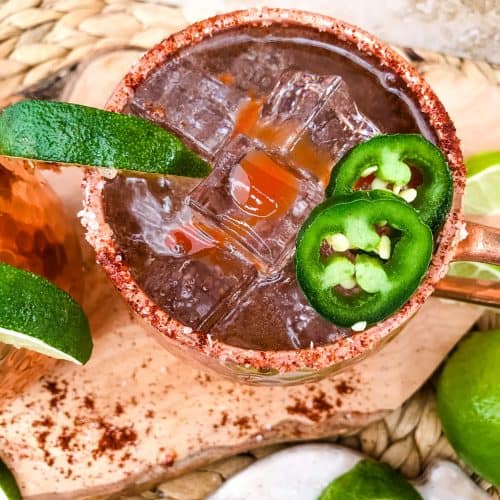 This Spicy Mexican Mule Cocktail is a delicious mix between a Moscow Mule recipe and a Mexican margarita. Perfect for parties, entertaining, warm months, and Mexican meals!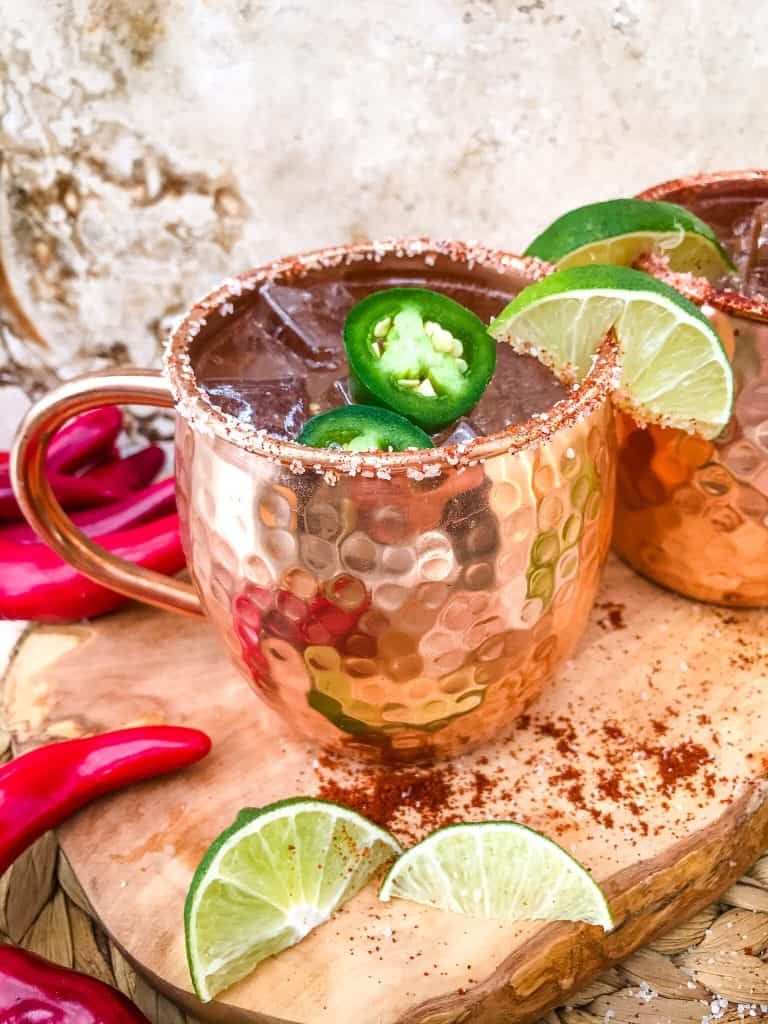 This post contains affiliate links.
So one day I had all these recipes planned for the blog that I wanted to make. It was a weekend so I had the whole day free specifically to cook, motivation and inspiration high. And I had a big grocery order pickup scheduled which went south. Long story short, they needed a membership card that the pickup person did not take which never matters (another long story), and they would not remove the item causing this issue, so the entire order could not be picked up.
So there I was with the time and motivation without the ingredients I needed. And what did I do? Cocktail hour! I made several cocktails with what I had on hand. Because why not?! So you can expect more cocktails in the near future! Find our cocktail collection here!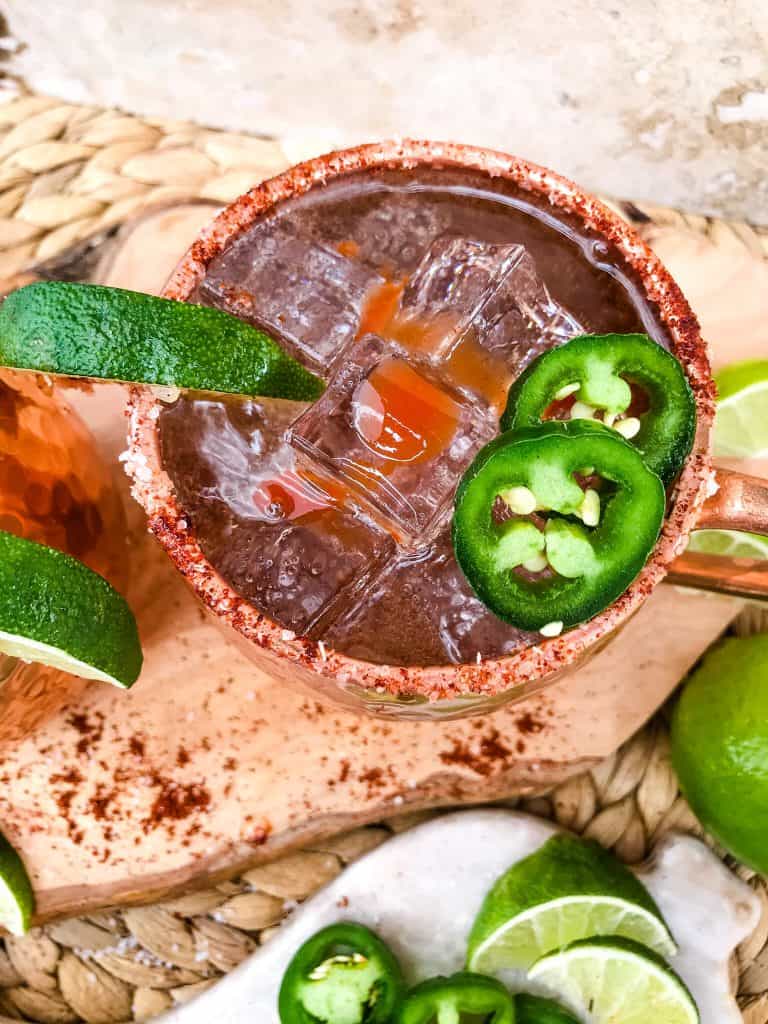 Moscow Mules definitely had their 15 minutes of fame in the recent years and while the hype has died down, they are still pretty popular. I am a huge fan of the spiciness of ginger, and therefore love a good mule when it is not overly sweet. (This is my favorite ginger beer!) And being on a recent Mexican food kick, making a spicy, Mexican inspired mule came to mind. A mule is traditionally served in a copper mug which not only looks beautiful but also helps keep the drink cold.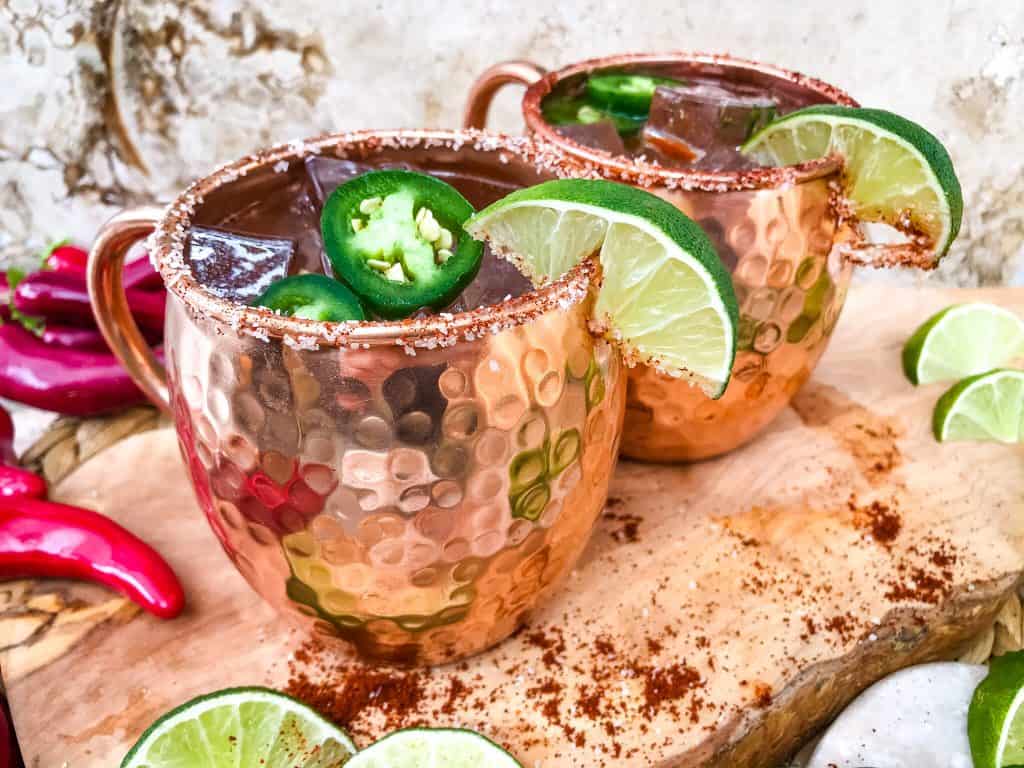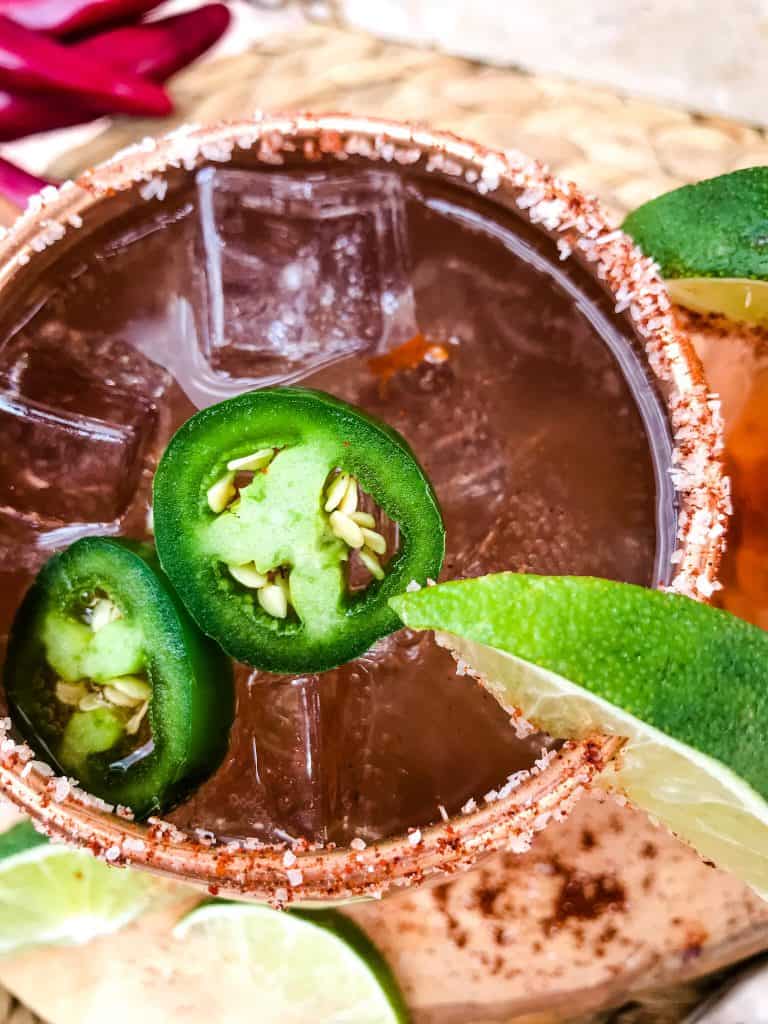 This Spicy Mexican Mule Cocktail is made with tequila instead of vodka, which makes it non-traditional, to keep with the Mexican theme. But vodka would work beautifully here as well! It still includes ginger beer (or ginger ale) and lime, with some spice from a dash of hot sauce (optional) and some jalapeno slice floaters on top. Mainly for garnish since they are so pretty, but they also seep into the drink over time.
Not a fan of spicy? Just skip the hot sauce!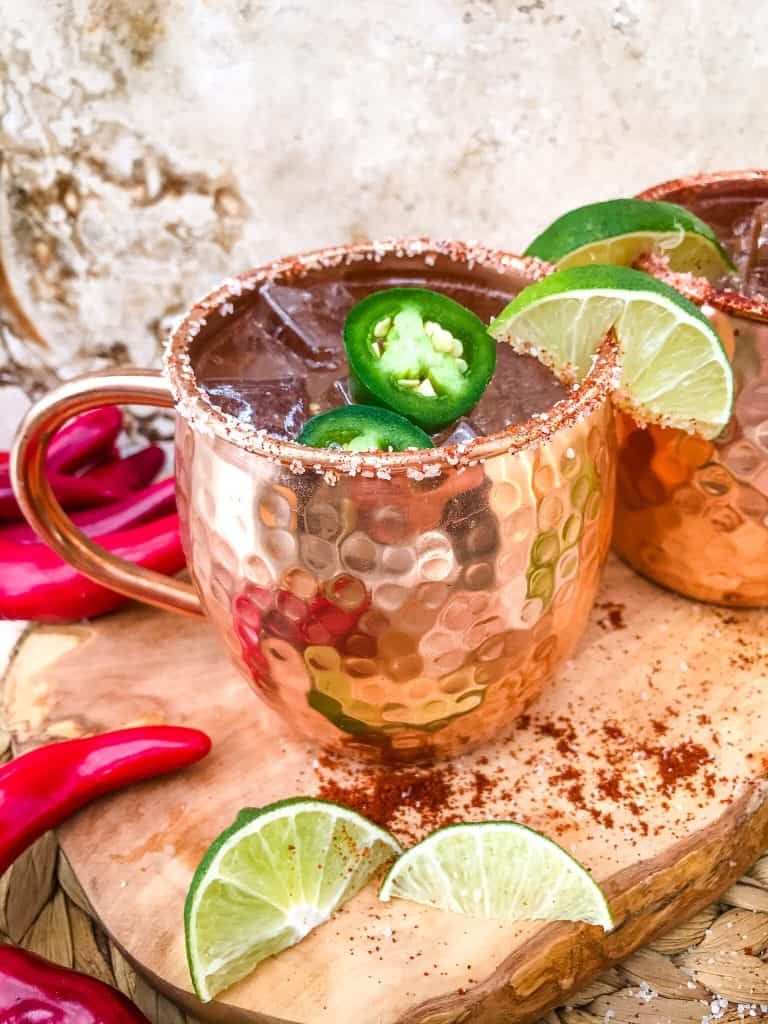 The finishing touch that really makes this tequila cocktail recipe shine is the chili salt rim. Making a salt rim is SO easy! Mix some kosher salt with a little chili powder and BAM you are ready! Wipe the edge of the glass with lime, roll in the salt, and it will stick. Plus, it is the perfect nod to a Mexican margarita.\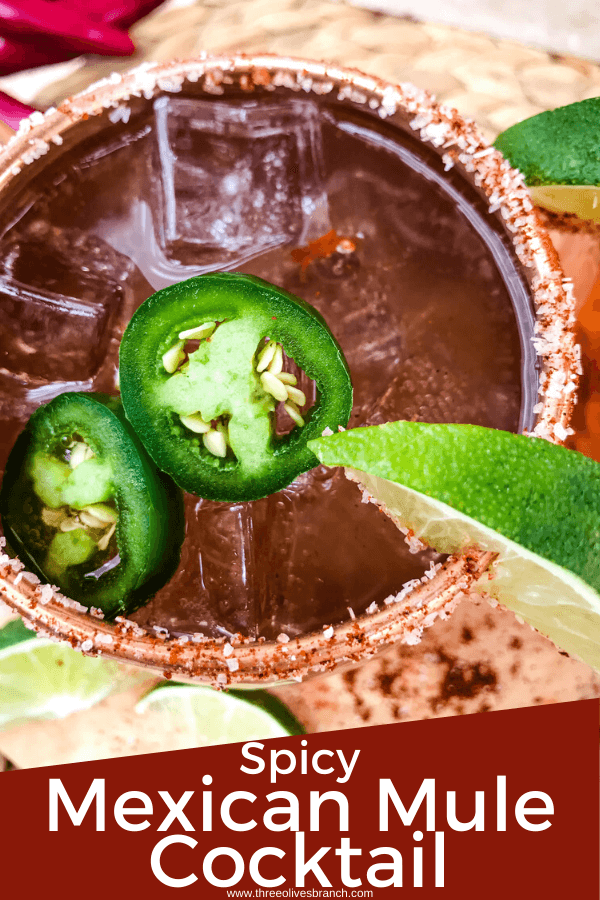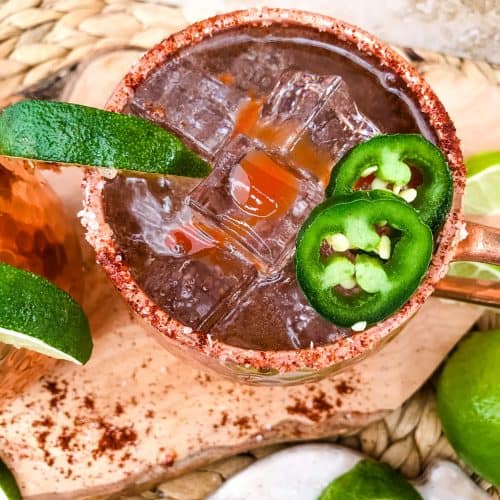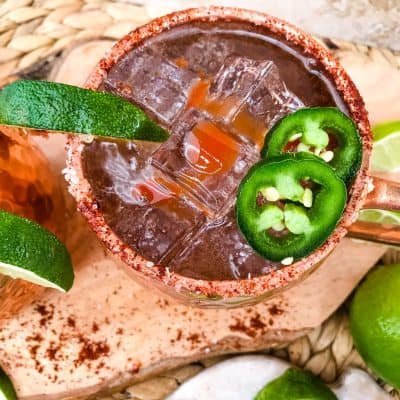 Spicy Mexican Mule Cocktail
A spicy Mexican twist on the classic cocktail with tequila instead of vodka.
Print
Pin
Rate
Instructions
If making a salted rim, combine the sea salt and chili powder in a bowl or plate that the glass can fit in. Wet the glass rim with a lime wedge and press/roll the rim of the glass into the salt for it to stick.

For each drink, measure the tequila and pour into the glass over ice.

Add the juice of 1/2 lime and a dash of hot sauce. Top off with ginger beer, approximately 5 ounces depending on the size of the glass.

Garnish with sliced jalapenos and lime wedges as desired.
Nutrition
Calories:

190

kcal

|

Carbohydrates:

16

g

|

Protein:

1

g

|

Fat:

1

g

|

Saturated Fat:

1

g

|

Sodium:

853

mg

|

Fiber:

1

g

|

Sugar:

13

g

|

Vitamin C:

10

mg

|

Calcium:

11

mg

|

Iron:

1

mg

By