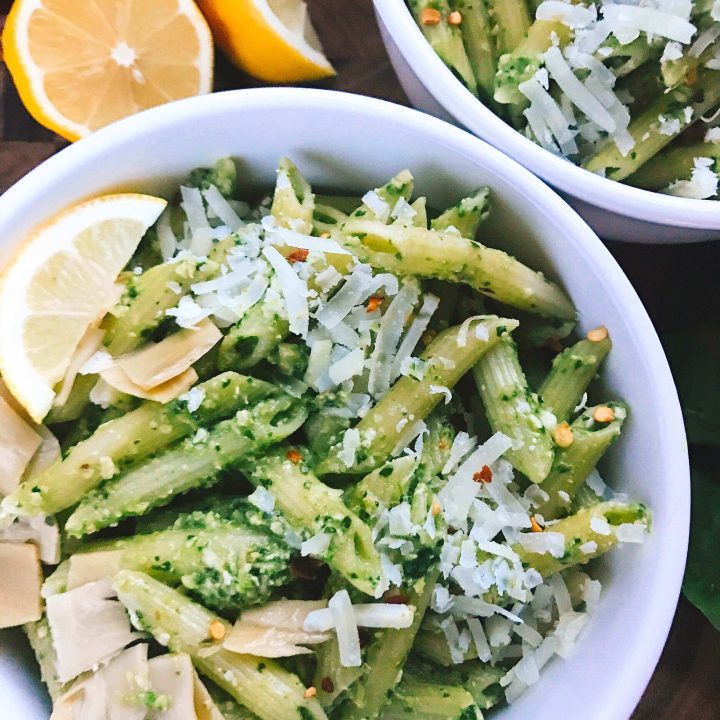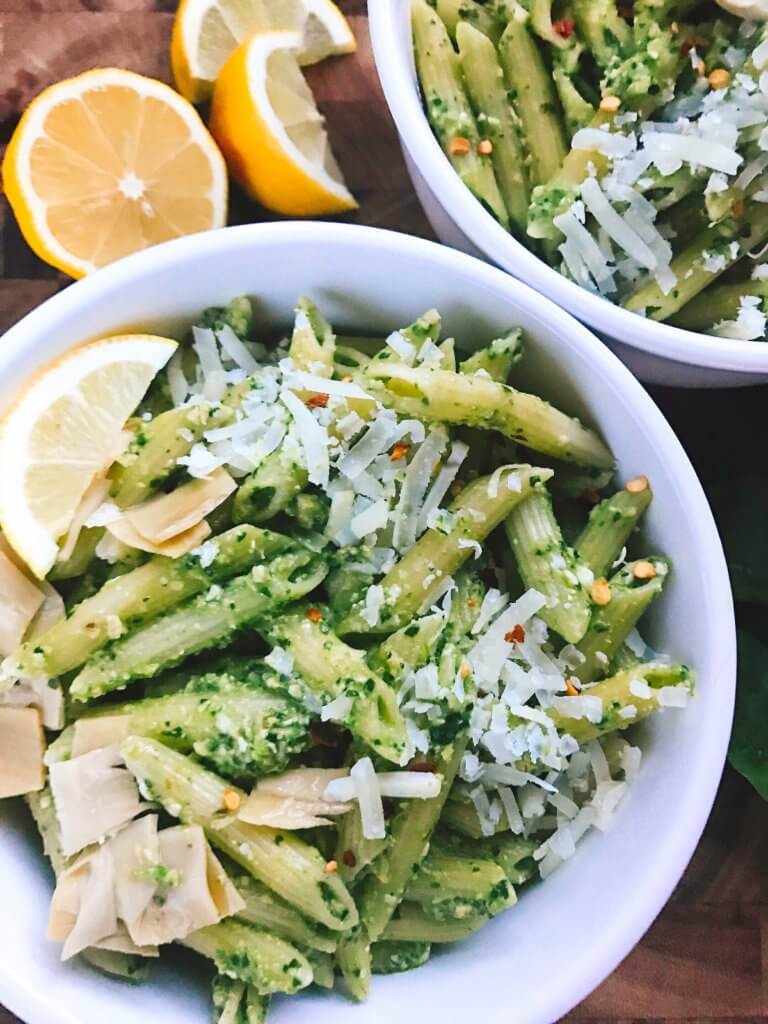 Spinach and artichokes are meant for each other (bring me a bowl of Spinach Artichoke Dip anytime!) and this Spinach Artichoke Pesto Pasta is a fun twist on a classic!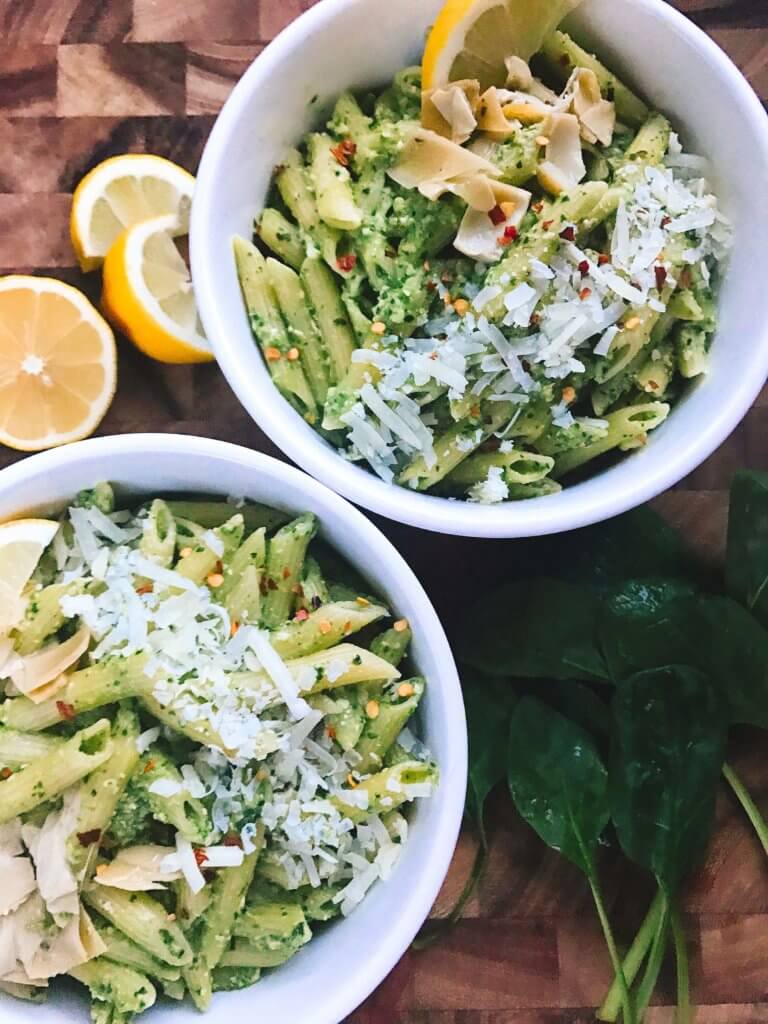 I love good food, but there are days when I just do not have the time or energy to do much.  And this Spinach Artichoke Pesto Pasta is a perfect example of the food I eat on those days.  It is so incredibly simple to make, fresh, healthy, and most importantly FAST! Use any pasta you like and you will have dinner in less than 15 minutes.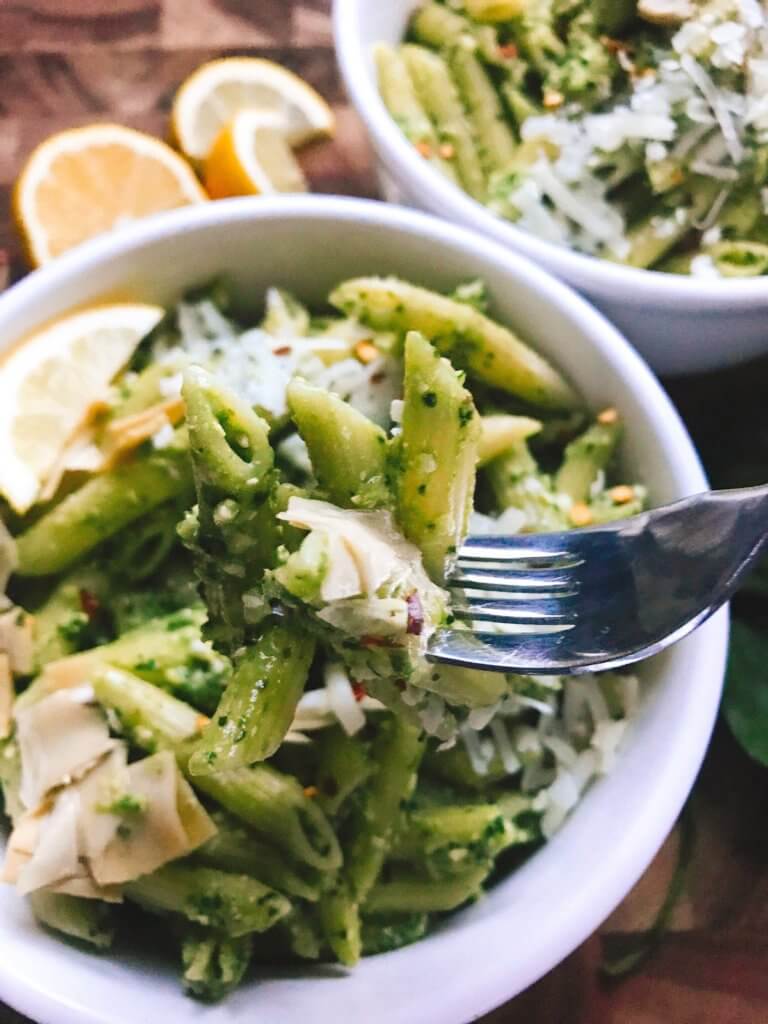 My food processor has this ready in seconds.  Just throw all the ingredients in a food processor, blend, and you are good to go!  If you do not have a food processor, you need one!  I have two (yes, two) and I use them alllllll the time.  They can do so many things: shredding, slicing, blending, etc.  We buy brick cheese and it is shredded in seconds.  This affiliate link is for a food processor very similar to the one that I have.  I could not live without mine!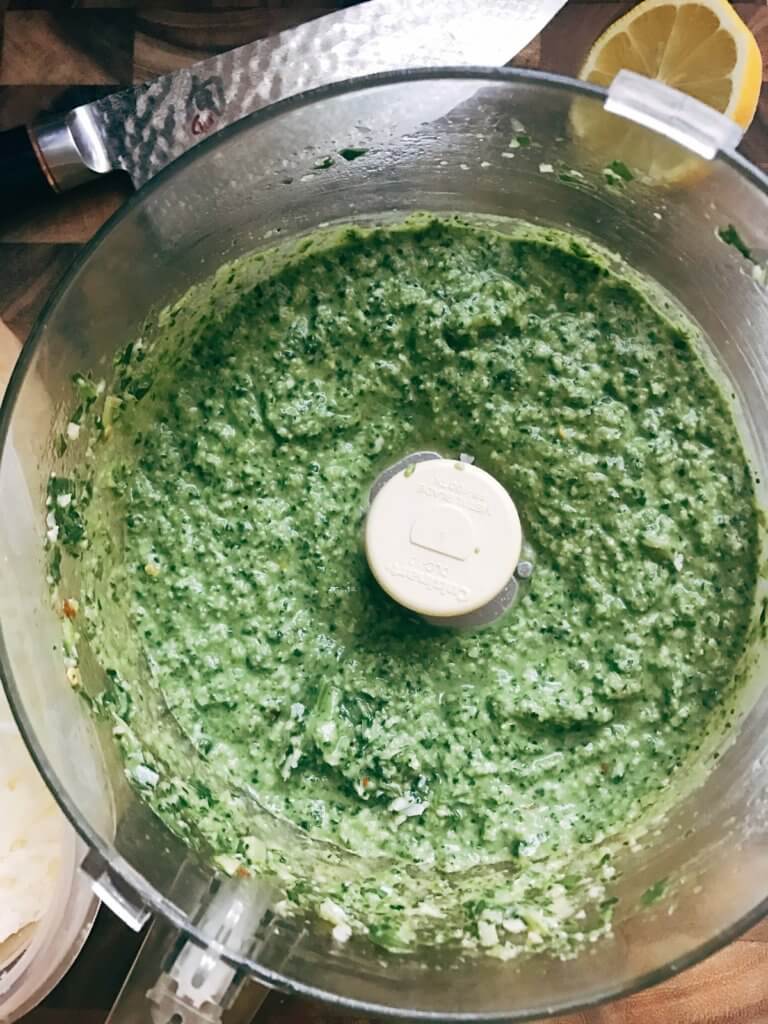 Honestly, I don't know how I did not think about making this earlier.  And surprisingly, the Spinach Artichoke Pesto Pasta does not scream "ARTICHOKES ARE IN HERE!" or "THIS IS SPINACH!"  It simply tastes like pesto, thanks to the lemons and Parmesan etc, with a hint of spinach and artichoke.  Odds are, you could sneak this past some picky eaters for a pasta that is packed full of nutrition.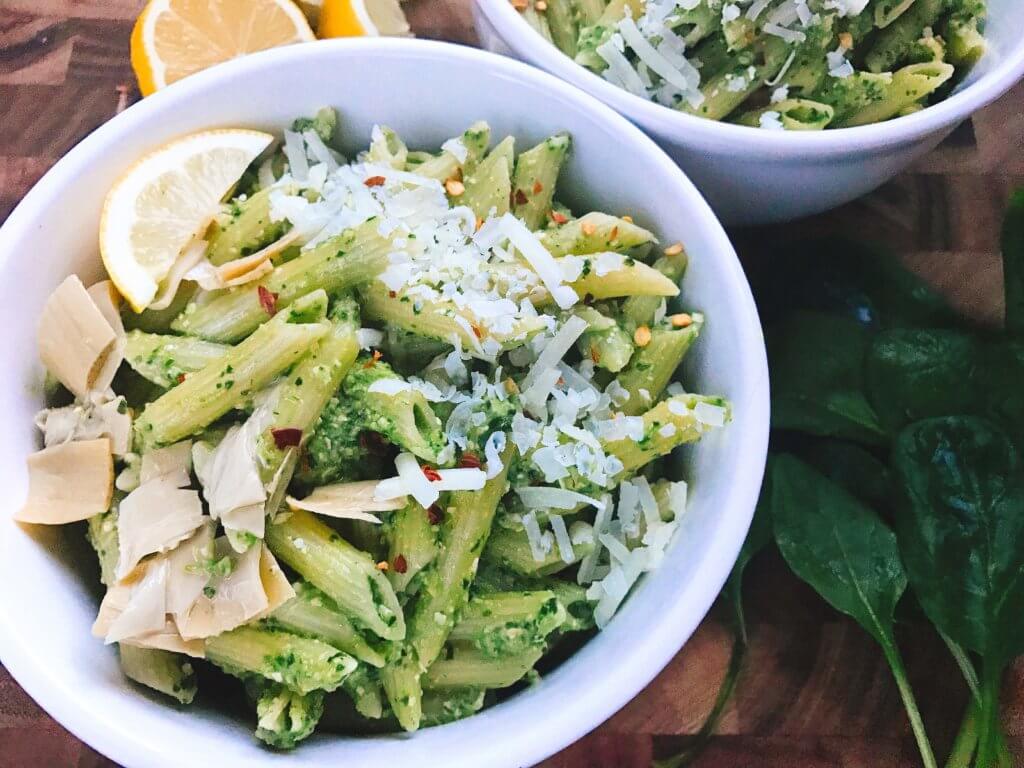 There are so many mix ins that you can use.  I love artichokes, asparagus, corn, red onion, and cherry tomatoes.  This has become a popular spin on a traditional pesto, and I get creative with how I use the pesto and what I put in it to change things up.  Meat lovers in the family?  Add some Italian sausage coins or chicken strips.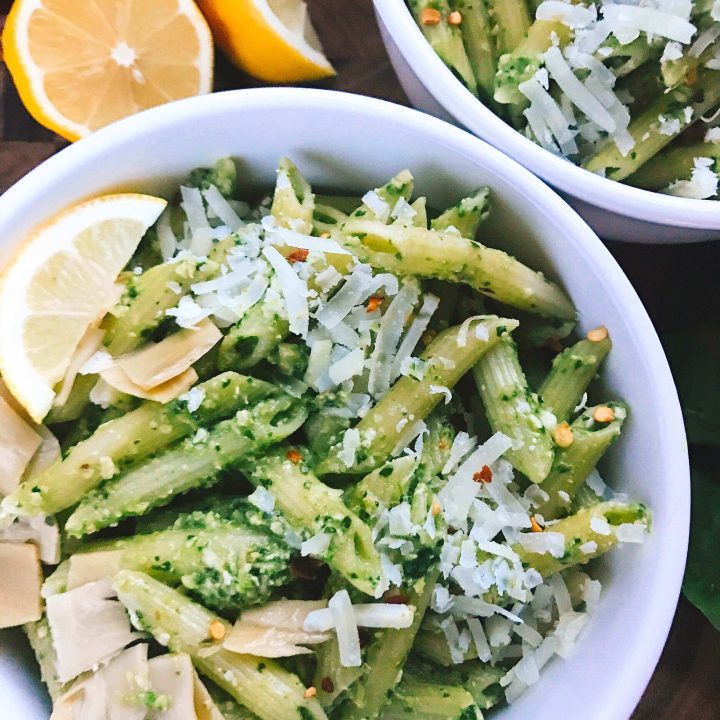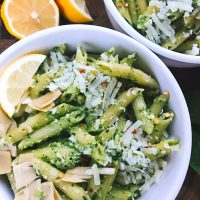 Instructions
In a large pot, cook the pasta in salted water. Drain and set aside when done.

Toast the walnuts in a skillet over medium heat until just fragrant. Stir occasionally to prevent burning. Remove from heat when done.

While the pasta is cooking, make the pesto. Combine the spinach, walnuts, artichoke, lemon juice, garlic, Parmesan, red pepper flakes, oil, and salt in a food processor. Blend until you reach your desired consistency (I like mine just slightly chunky).

If the sauce is too thick, add some additional water a little at a time. Season to taste with additional salt, lemon, red pepper, or Parmesan as needed.

Toss the pasta with the pesto. Stir in some additional chopped artichokes or vegetables as desired (tomatoes, asparagus, chicken, etc). Serve warm.
By