I can not believe that 2018 is almost over! This year especially seemed to fly by. Thank you for all of the support and stopping by to try out all the yummy food. There is so much more to come in 2019 including celebrating three years of this blog!
Let's take a look at the Top 10 Recipes of 2018 on Three Olives Branch!
There you have it, the Top 10 Recipes of 2018! Do you have a favorite that did not make the list?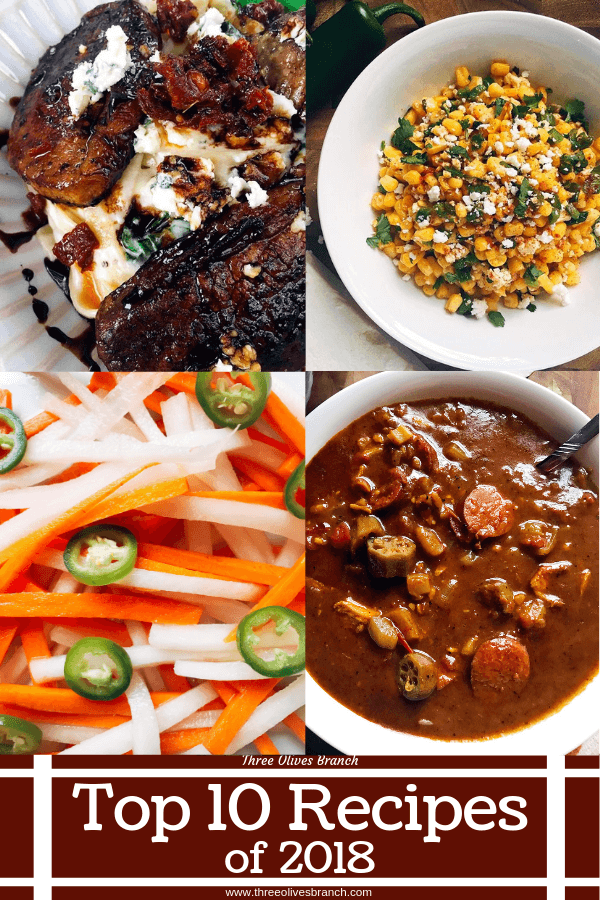 By