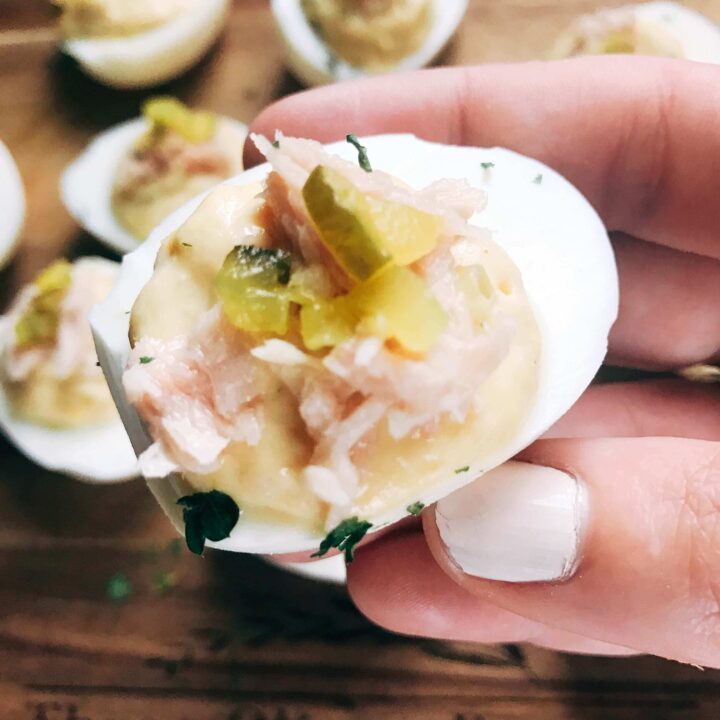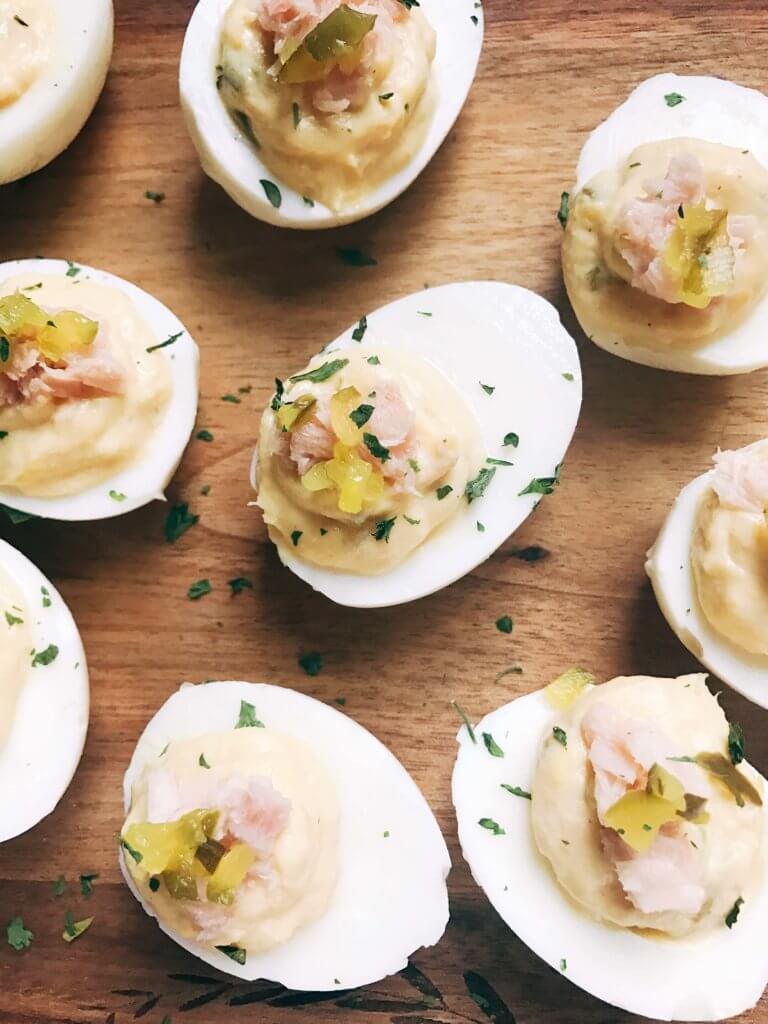 These Tuna Luna Deviled Eggs are inspired by a sandwich I had as a kid called a "Tuna Luna." It was made out of tuna, mayonnaise, and relish on an English muffin. I've incorporated all of those familiar flavors into a deviled egg!
This post contains affiliate links.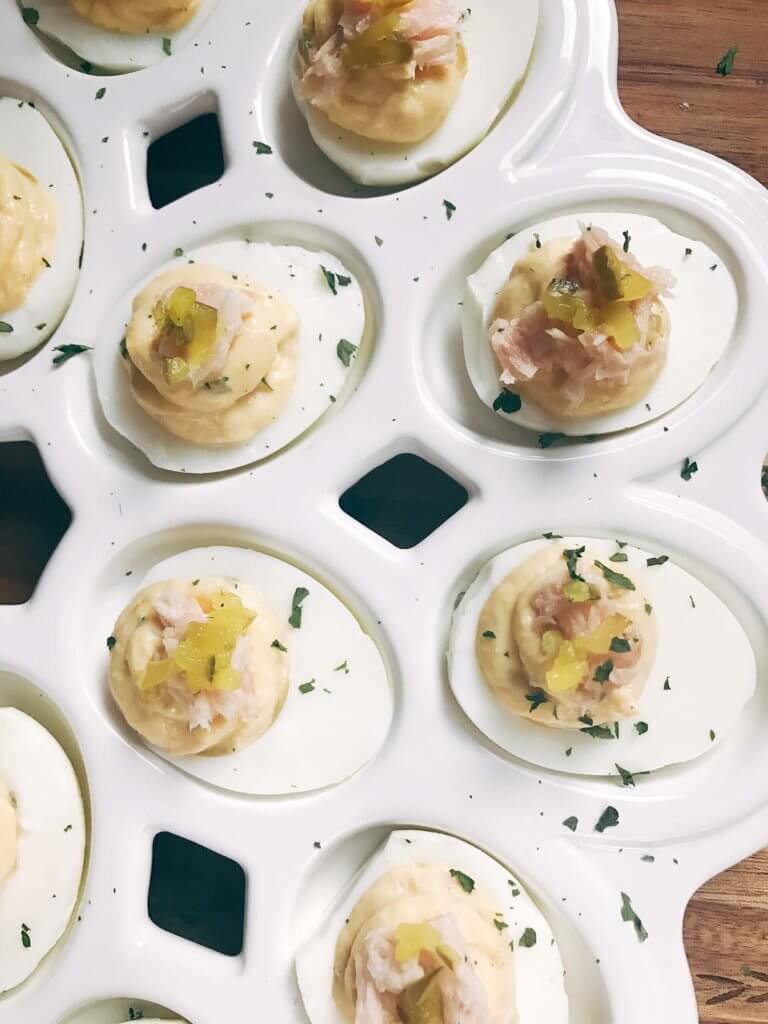 Deviled eggs are an absolute staple for games, events, and holidays around here.  And while the classic deviled egg is always great, I love to change things up by using different flavors.  These Tuna Luna Deviled Eggs remind me of those sandwiches I had as a kid, but also of tuna salads!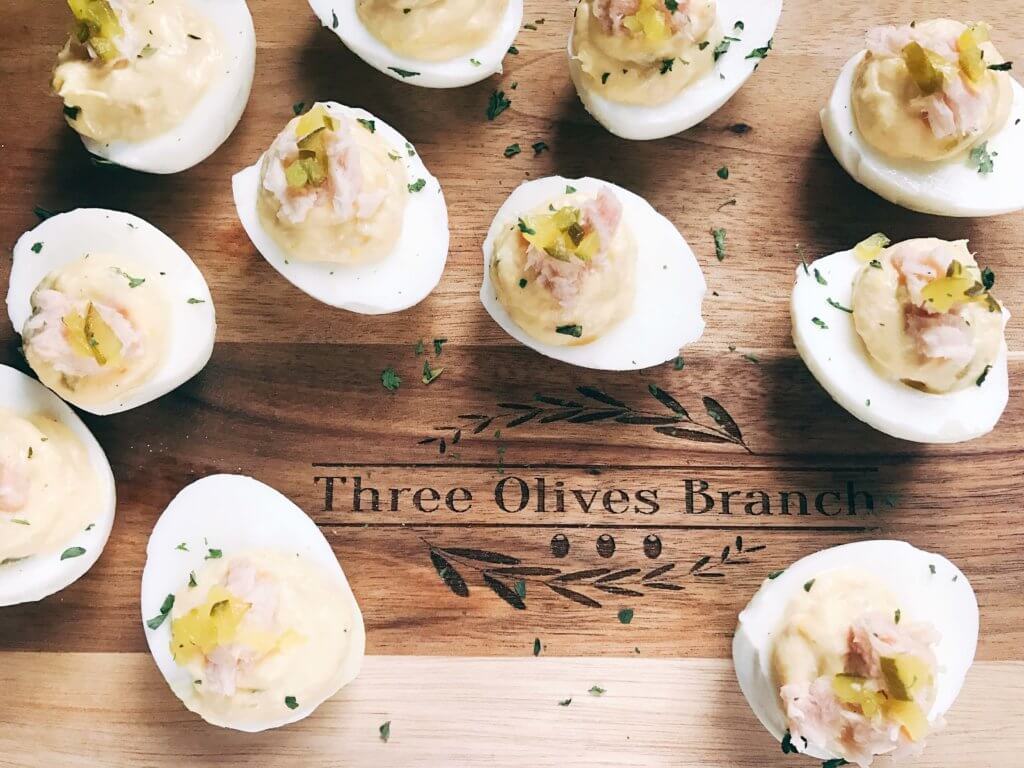 Cooking and peeling hard boiled eggs can be….challenging.  You can see a couple of these eggs were "difficult."  I do love to purchase the pre-boiled, pre-peeled eggs that you can find at your grocery store to make assembly even faster and the eggs a perfect shape.  They won't have the bumps and divots that you see here! 😀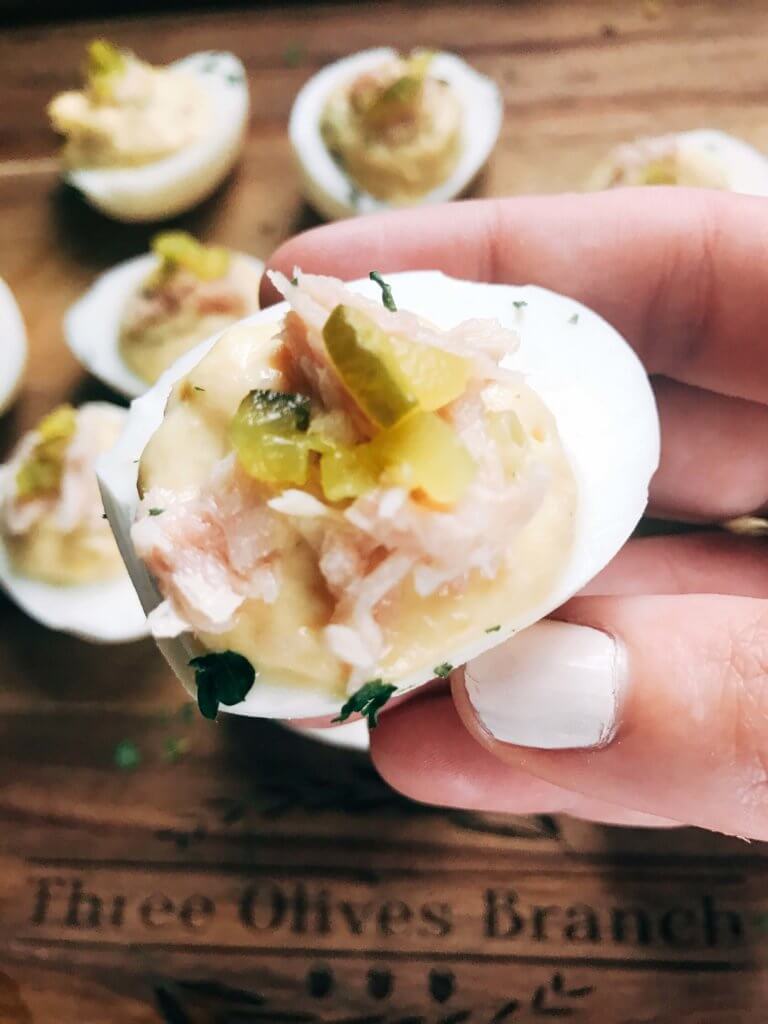 I always worry about not having enough food at any gathering, so I tend to over-cook and make a lot!  And making more than needed is great when you can repurpose those leftovers.  So when it comes to Tuna Luna Deviled Eggs, I make a bunch!  The leftover eggs can easily be smashed and used as a tuna salad for sandwiches, salads, or as a snack!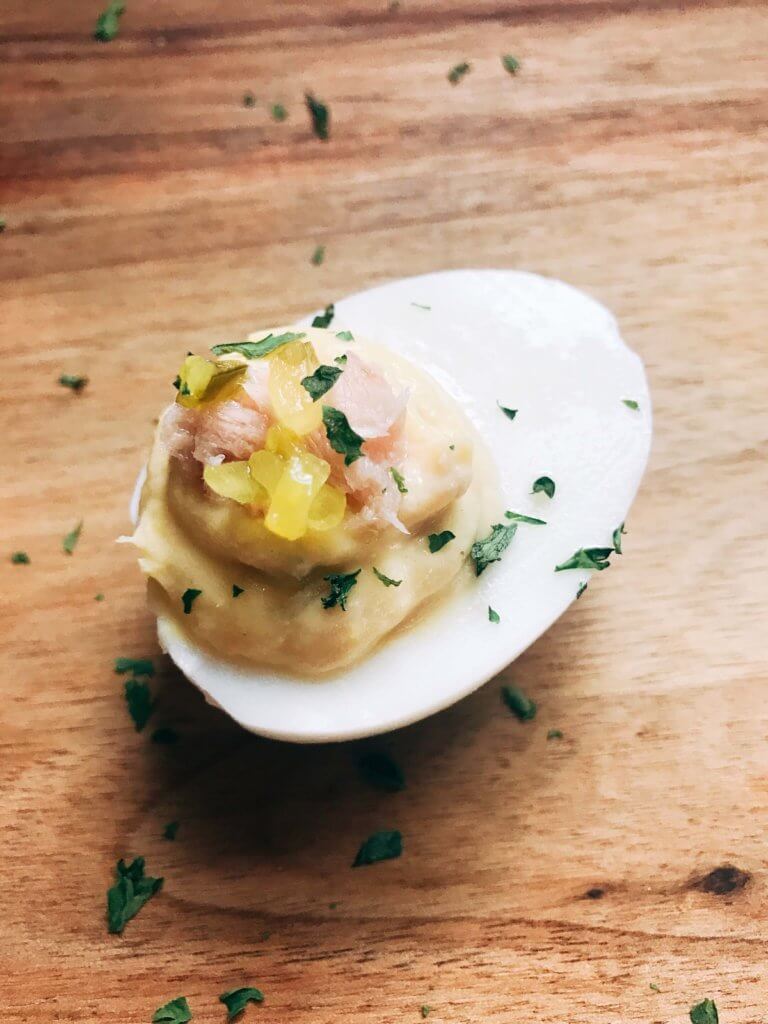 Find more deviled egg recipes and appetizer ideas here!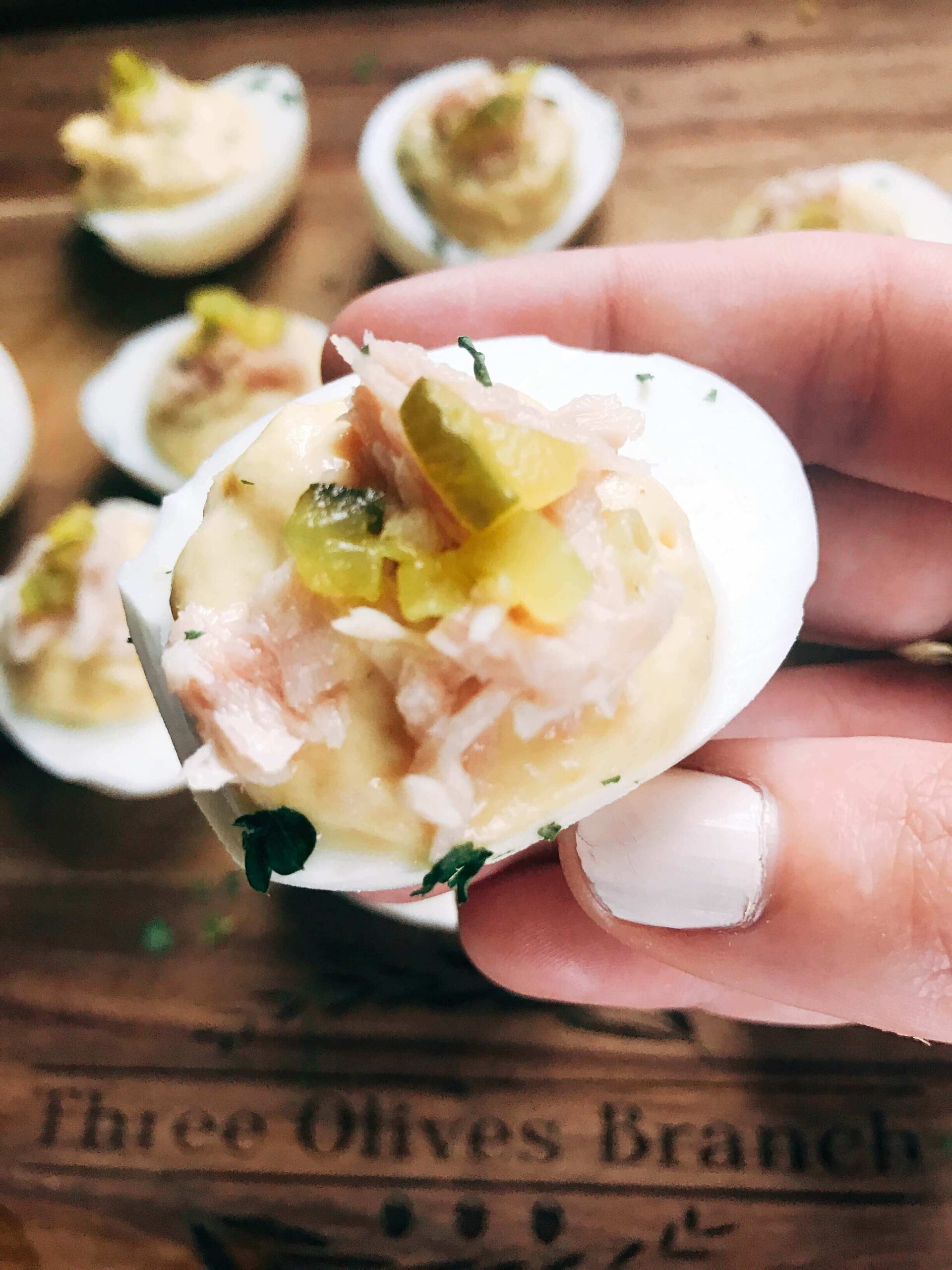 Servings:
12
deviled eggs
Instructions
Cut each hard boiled egg in half. Place the yolks in a small bowl. Set the whites aside.

Mash the yolks with a fork. Add the tuna, mayonnaise, relish, mustard, salt, and hot sauce. Mix to combine. Season to taste with salt and pepper.

Using spoons or a piping bag, fill each egg white with the tuna mixture. Garnish with tuna and relish if desired.
Notes
I prefer to serve these completely chilled.  You can make the filling in advance and keep chilled with the whites.  When ready to serve, fill each white with the mixture.

The filling could easily be stretched to 12 whole eggs (24 deviled eggs).  Simply discard the extra 6 yolks.

By