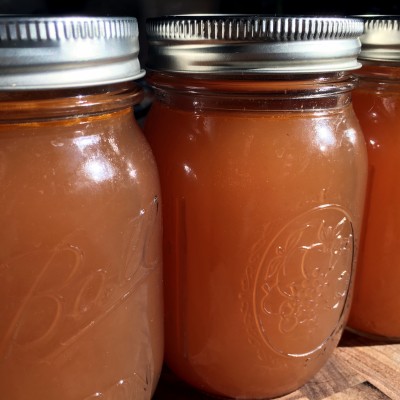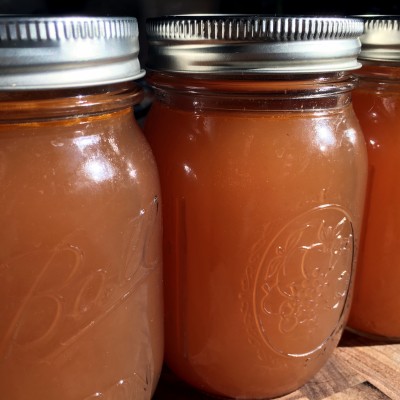 Ingredients
1

gallon sized bag

vegetable scraps

1

Tbsp

salt

1

tsp

black pepper

1

Parmesan cheese rind

(optional)
Instructions
Using a large pot (mine is 6 quarts), empty your bag contents. If your vegetable mixture is lacking variety, you can also add a whole onion sliced into halves or quarters, carrots chopped in half, whole garlic cloves, or ribs of celery.

Fill the pot with water until 2-3 inches below the rim.

Add salt and black pepper. I also like to add a few inches of Parmesan rind if I have any in the freezer.

Bring pot to a boil over high heat. Reduce heat to medium low and simmer for at least four hours. Taste the stock and add more seasoning if needed. If you think the stock is too strong, add some water.

Once finished, let cool at room temperature until at least luke warm. Strain the stock with a fine mesh strainer to eliminate most of the vegetable scraps and sediments. Pour into mason jars of choice and label with date. Stock can be frozen for up to three months. When you want to use one from the freezer, defrost overnight in the refrigerator.
Notes
Use the stock in your favorite recipes, such as Minestrone Soup or risotto!

By