A quick and simple breakfast or brunch recipe that is gluten free and vegetarian!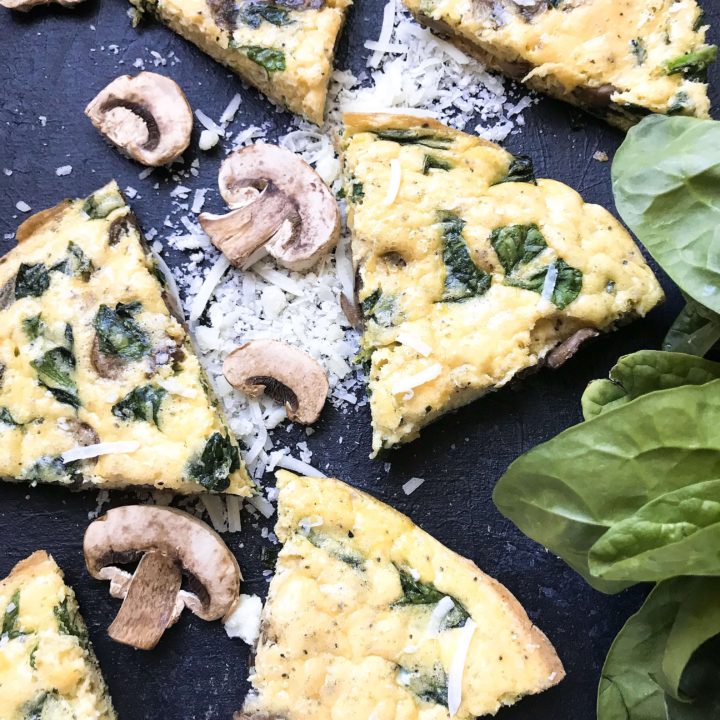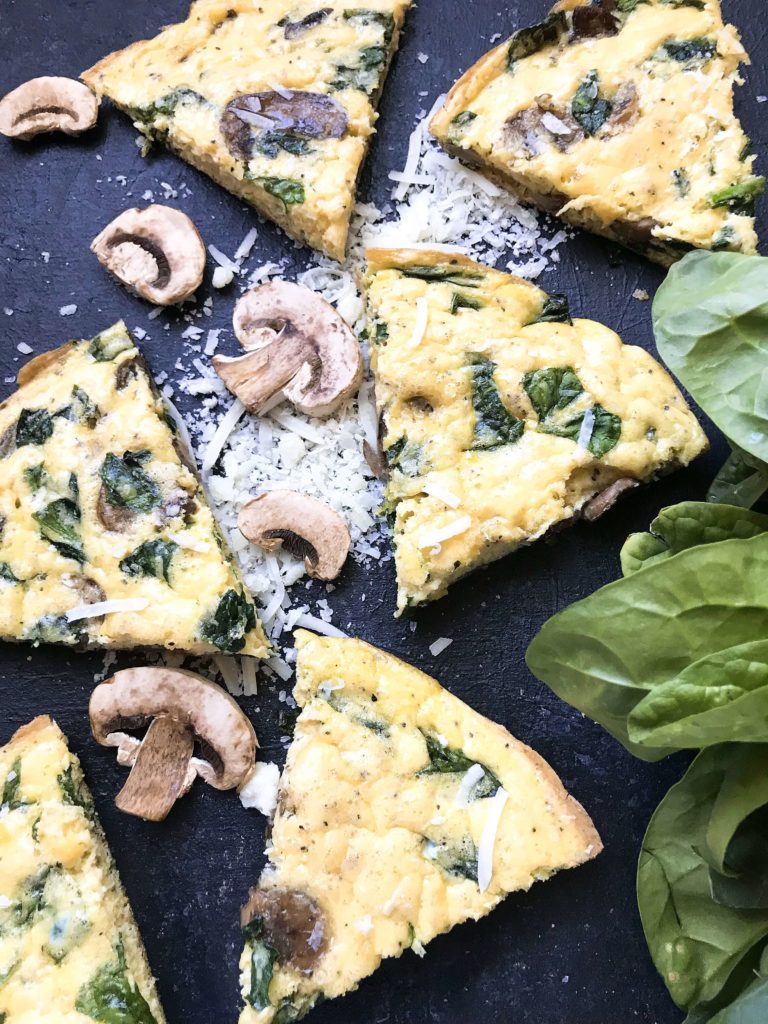 Whip up a simple and fun breakfast or brunch with this Vegetarian Spinach Florentine Frittata recipe!  Ready in just 20 minutes, this frittata is a fun way to start off the day.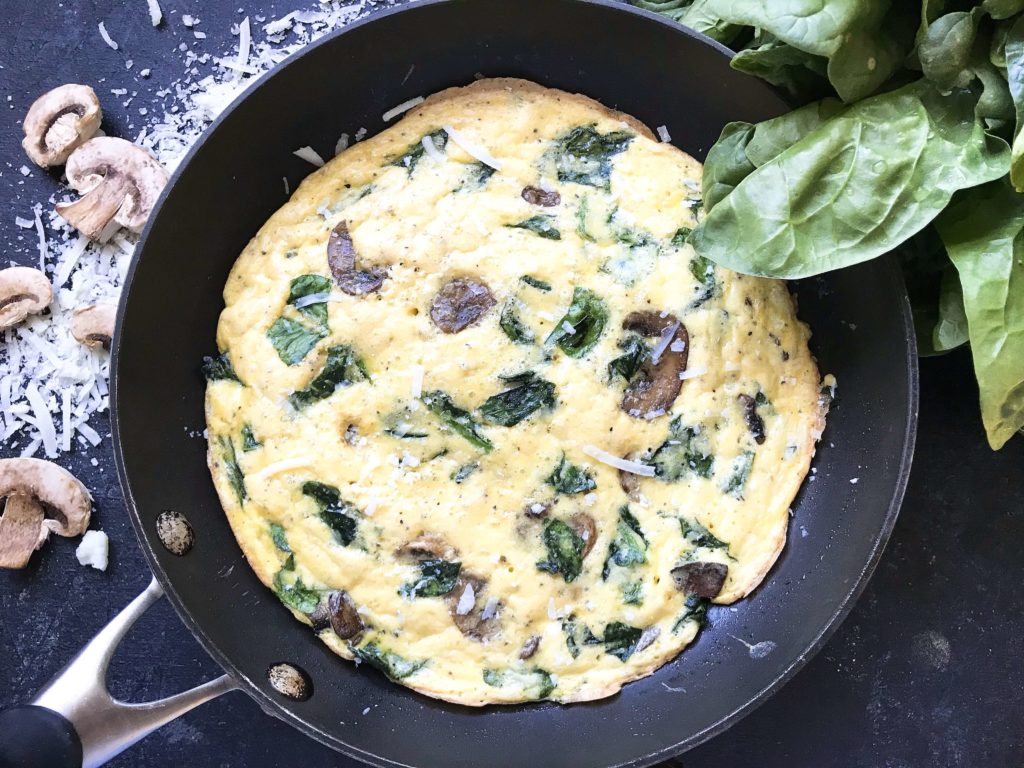 This post contains affiliate links.
If I am going to make breakfast, I want it to be delicious.  But I also do not want to wake up really early to make it, either.  No sacrificing sleep here!  So simple and fast but delicious is what I aim for.  A frittata is very similar to an omelette, except the ingredients are mixed throughout the egg and it is flat.  It is a great way to cook for a crowd without having to make individual omelettes or scrambles.  Easily double or triple up on the recipe and cook in a baking dish or batches as needed.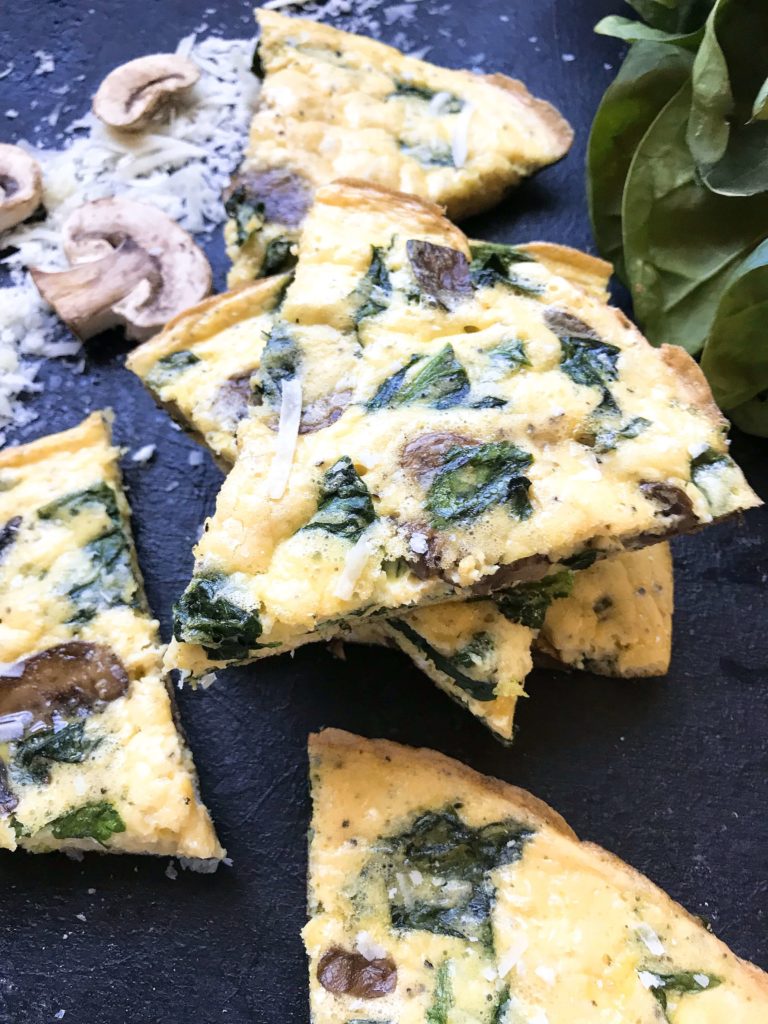 This Vegetarian Spinach Florentine Frittata is gluten free (GF), vegetarian, and so simple to make!  First sautee the spinach and mushrooms in a skillet until the spinach is wilted.  Whisk together the eggs with the salt, black pepper, and cheese.  Add the egg mixture to the skillet and cook just until the sides are starting to set.  Then transfer the skillet to the oven and cook at 350F until firm on top.
Florentine recipes mean to be cooked with spinach.  It is very common that this combination refers to spinach, mushrooms and cheese.  Gruyere is the most common, but Swiss and Parmesan work great with these flavors as well!  Fresh, grated cheese is the best to use here.  Spinach seems to cook down to NOTHING!  So 2 cups of fresh spinach chopped might look like a lot at first, but it will seem normal once it is cooked down.  You can use any mushrooms you like or have, I went with white mushrooms since…that was what I had.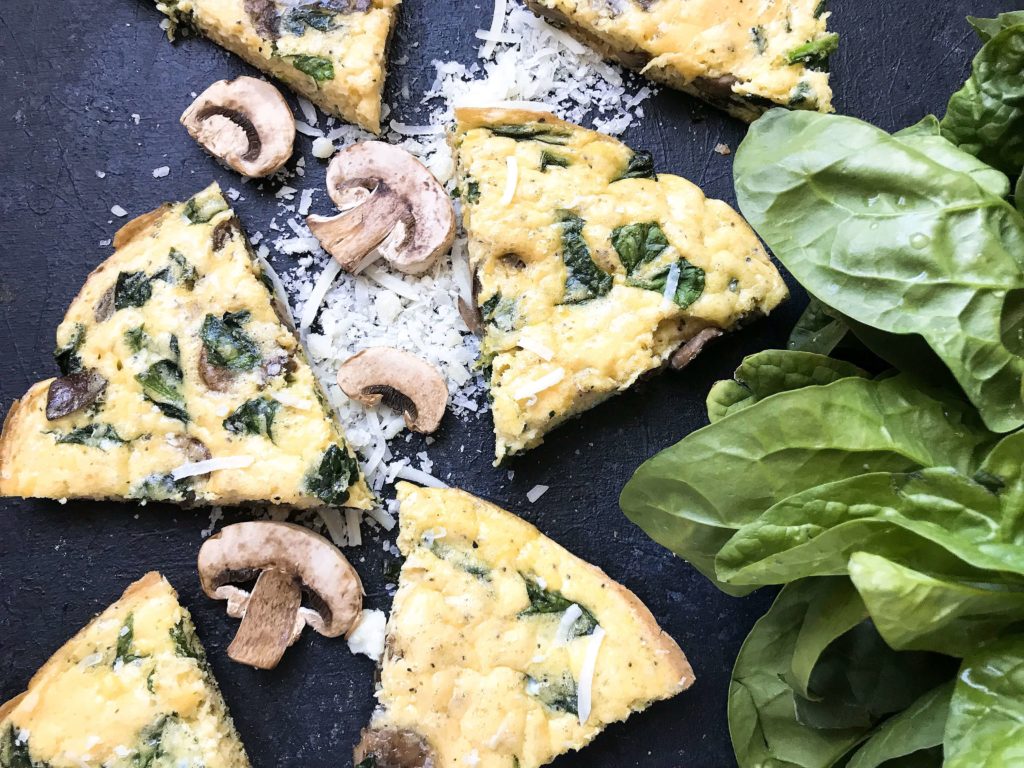 Find more of our frittata recipes here!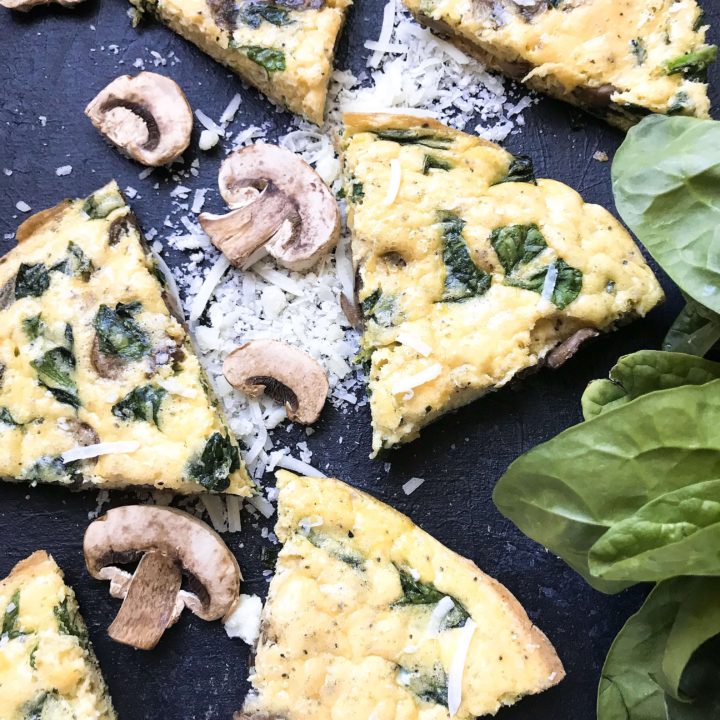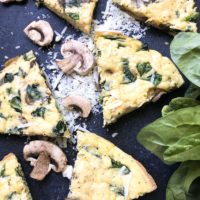 Vegetarian Spinach Florentine Frittata
A quick and simple breakfast or brunch recipe that is gluten free and vegetarian!
Print
Pin
Rate
Ingredients
1

Tablespoon

extra virgin olive oil

6

large

eggs

1

cup

sliced mushrooms

(approximately 2 ounces) (I used white)

2

cups

spinach

roughly chopped

1/2

cup

gruyere cheese

(or swiss, or Parmesan)

1/4

teaspoon

salt

1/4

teaspoon

black pepper
Instructions
Preheat the oven to 350F.

Place a large (10 inch wide) nonstick skillet that is oven safe on the stovetop. Heat over medium heat.

Add the oil to the skillet. When the oil is hot, add the mushrooms and chopped spinach. Cook until the spinach is just tender, approximately 3-5 minutes.

While the vegetables are cooking, in a small bowl, whisk together the eggs, cheese, salt, and black pepper.

When the spinach is just tender, add the egg mixture to the skillet. Stir briefly. Let the egg mixture cook until the edges just begin to set, approximately 3-5 minutes.

Turn off the stove and place the oven safe skillet in the oven. Bake until the eggs are completely cooked through and the frittata is dry to the touch on top, approximately 10-12 minutes.

Remove the frittata from the oven. Run a rubber spatula around the edge of the frittata to loosen it and either slide it out or flip it onto a plate. Serve immediately.
Notes
To ensure a truly vegetarian frittata, make sure to use a vegetarian cheese.

By