Ready in 5 minutes, Curry Ginger Flavored Salt is a great seasoning salt for a summer BBQ or grilling. Make a batch as a Father's Day gift. Great on chicken, pork, and vegetables. Vegan, vegetarian, gluten free, dairy free. #grillingrecipes #curryrecipes #flavoredsalt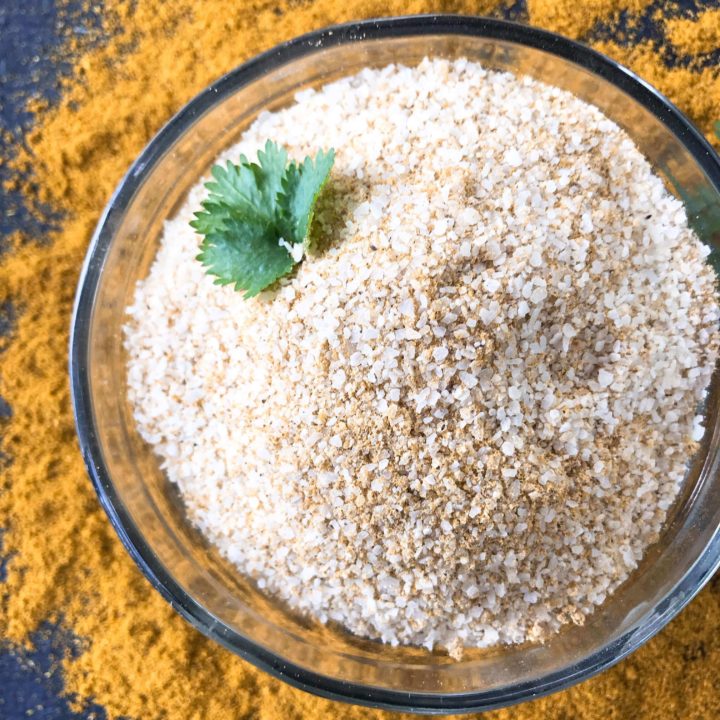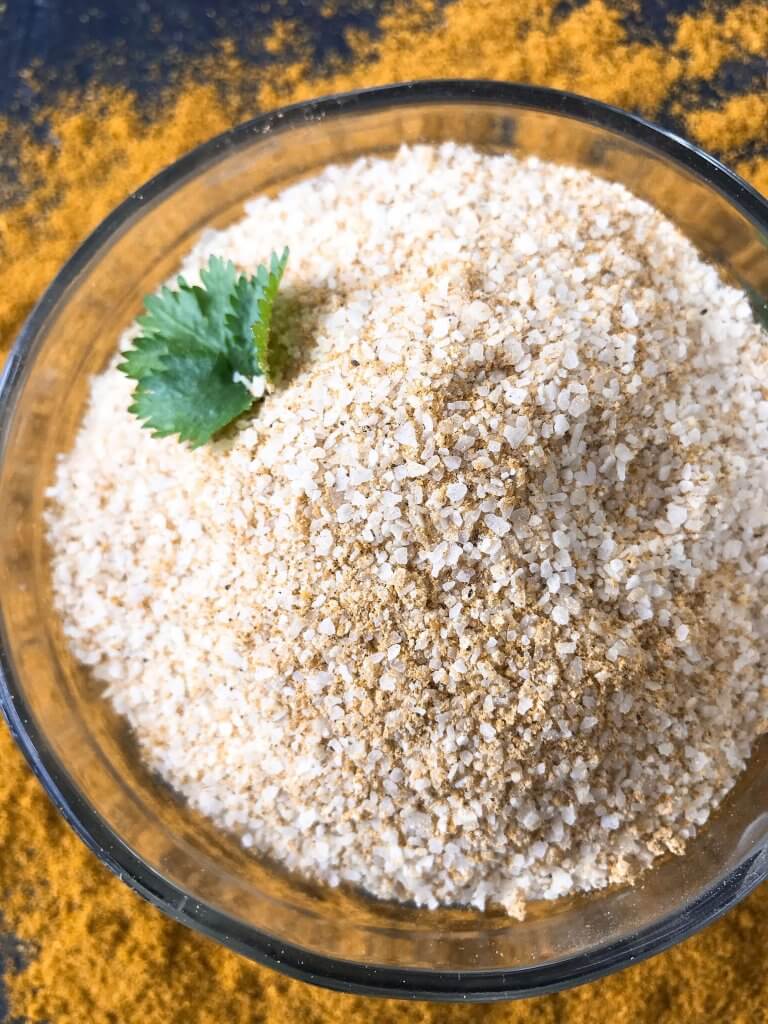 Curry Ginger Flavored Salt is a quick and simple way to infuse flavor into your food. Vegan, vegetarian, gluten free, and dairy free recipe.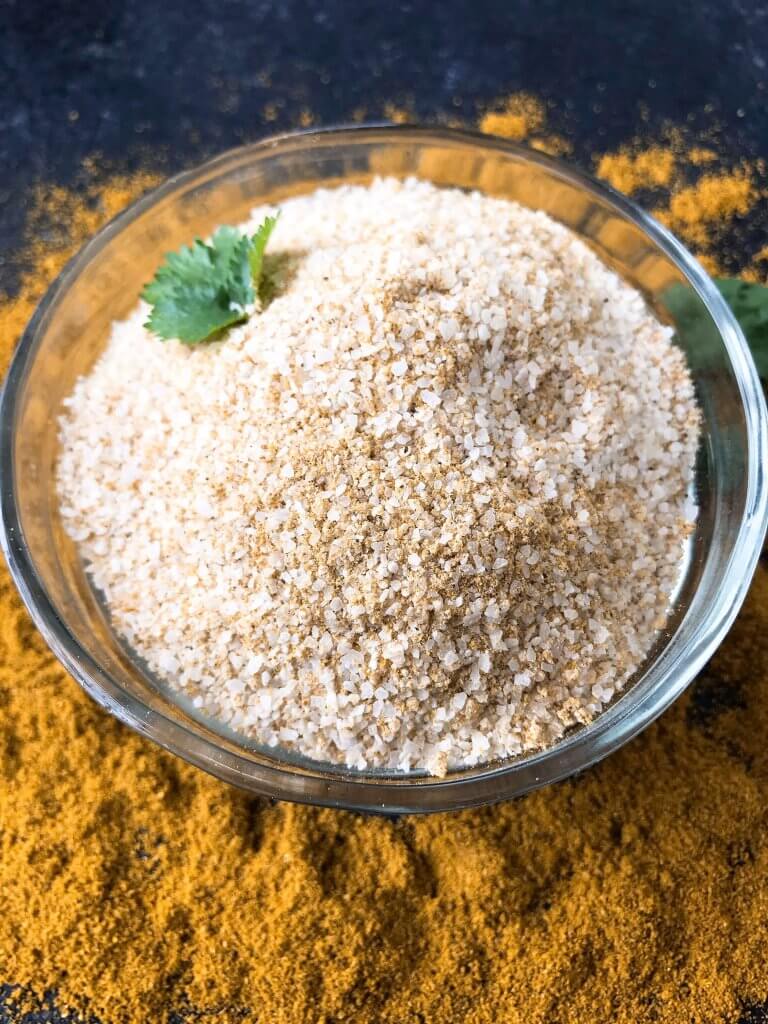 This post contains affiliate links.
Flavored salts are one of my favorite secret weapons in the kitchen. For those days when you need something fast and simple, or a quick flavor bump, they are there to rescue you. Curry Ginger Flavored Salt bring earthy, Indian and Middle Eastern flavors to your food. I especially love this Curry Ginger Flavored Salt on chicken, vegetables, and pork.
This Curry Ginger Flavored Salt is also a great way to start dabbling in new spices and flavors if you are not familiar with curry. This salt brings the same warmth and depth of curry but in a less aggressive way. Sprinkling this on some chicken, pork, or vegetables is a great way to get familiar with curry without going all out with a strong sauce.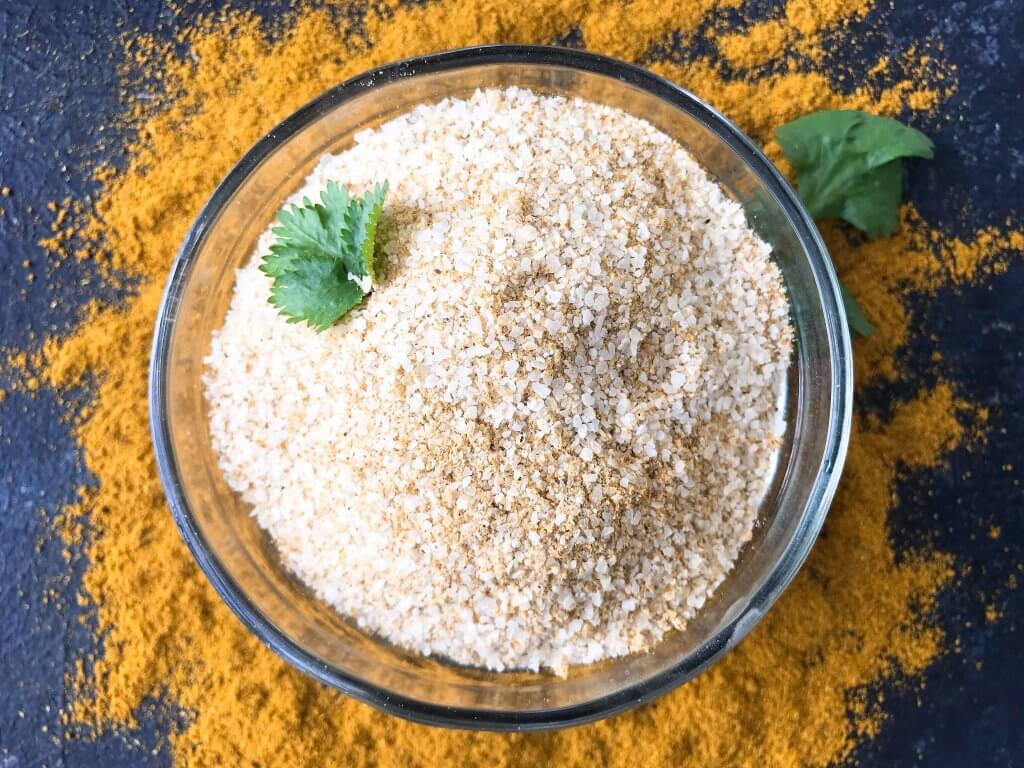 This salt is very easy to make! Literally just put the ingredients in a food processor, pulse, and you are done! Don't blend too long or else the salt will start to break down and become finer. You can use it right away if you want, but the flavors do develop more if you are able to let it sit for a day or longer. It is best to use a small food processor to ensure the blade can reach the ingredients and get a good blend. A larger food processor works as well, but does not blend quite as well. If you do not have a food processor, you can stir it in a small bowl, it will just take a little longer to make sure it is well incorporated.
Make your own mini collection of flavored salts, ready whenever you are in need of quick and easy seasoning! Find more of our flavored salt recipes here! Flavored, seasoning salts make a great gift idea for Father's Day, Christmas, and foodies!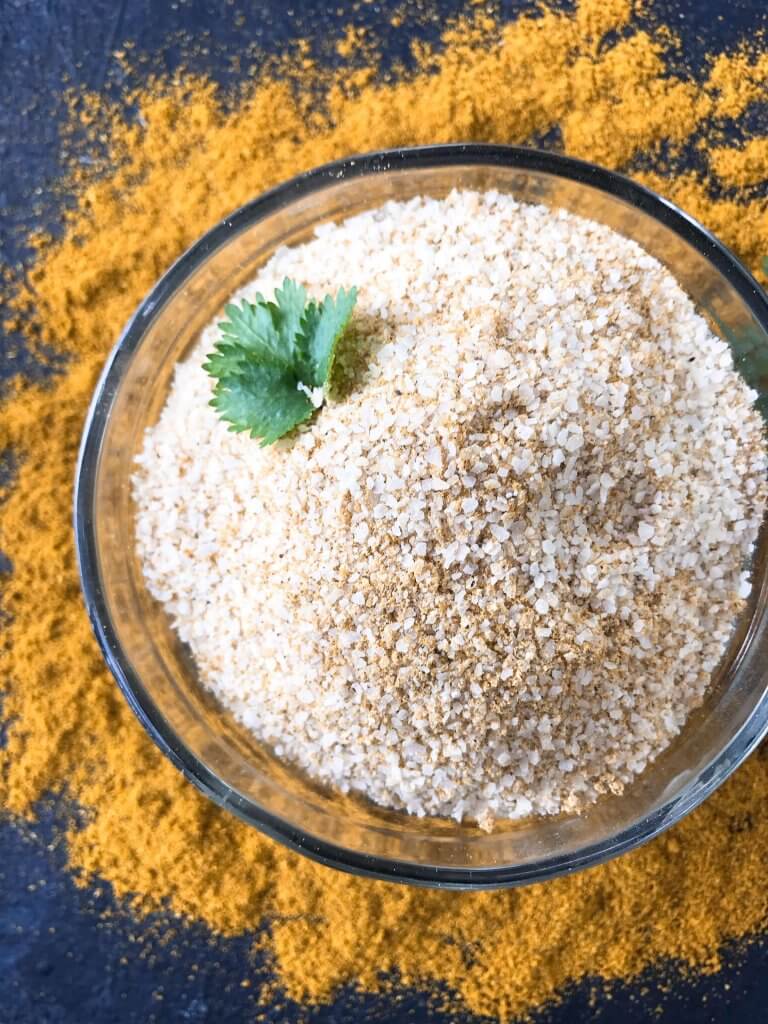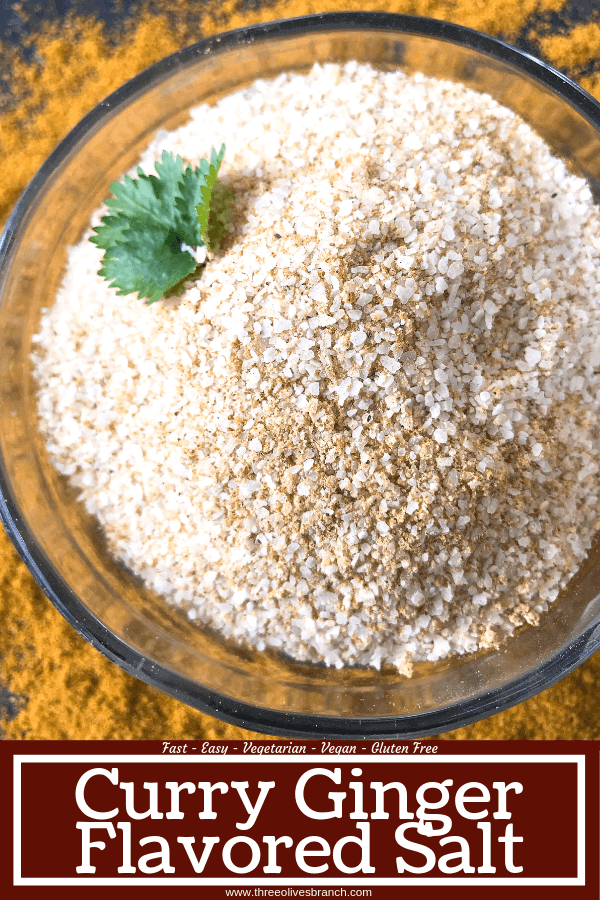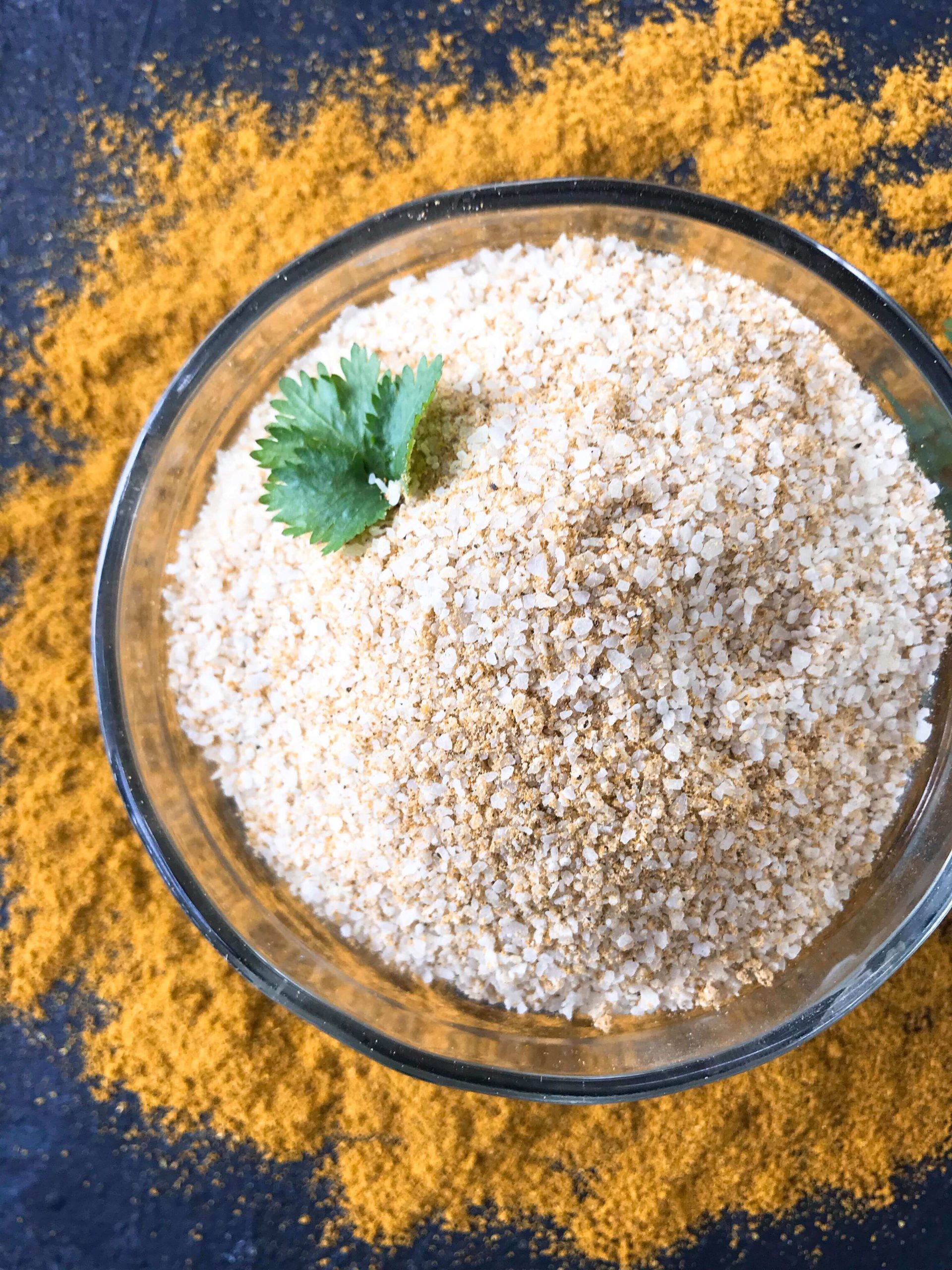 Instructions
Put all of the ingredients in a small food processor. A normal food processor works (but will not blend as well), or you can put everything in a small bowl.

Pulse until all of the flavors are just combined. Adjust flavor to taste as desired.

Store in a small container or empty spice jar for easy use.
Notes
It is best to use a small food processor to ensure the blade can reach the ingredients, although a larger one will still work.
I love to use jars like this to store the flavored salts in, but you can also use empty spice containers.  These jars would fit approximately half of one batch of salt.
Nutrition
Calories:

20

kcal

|

Carbohydrates:

4

g

|

Protein:

1

g

|

Fat:

1

g

|

Saturated Fat:

1

g

|

Sodium:

56589

mg

|

Potassium:

62

mg

|

Fiber:

2

g

|

Sugar:

1

g

|

Calcium:

54

mg

|

Iron:

2

mg

By