This Lemon Margarita is a fast and easy tequila cocktail recipe! A fun twist on a classic, perfect for the summer, spring, Cinco de Mayo, and Mexican meals. #margaritas #lemoncocktails #summercocktails #springcocktails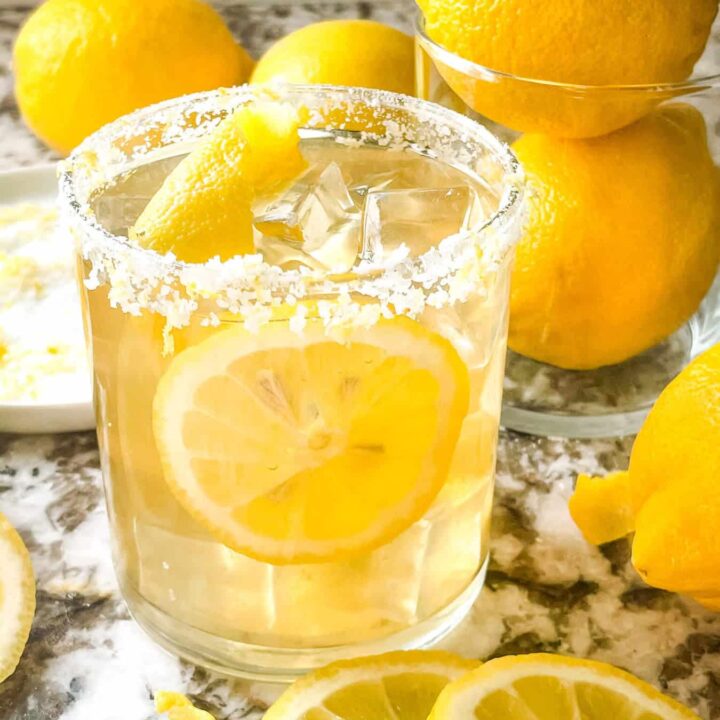 This Lemon Margarita is a tangy take on the classic Mexican cocktail!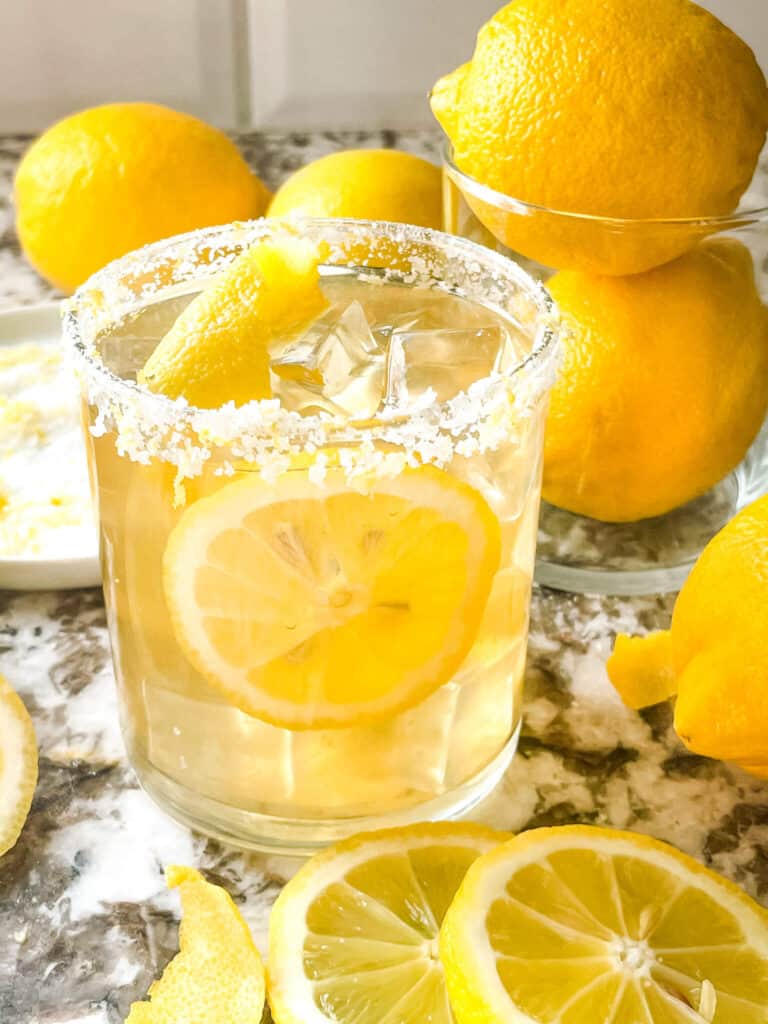 Oh, how I love lemons!
This Lemon Margarita is a perfect tequila cocktail for Cinco de Mayo, summer days, and Mexican night!
While lemons are rather tart, this drink is well balanced. The triple sec evens out the acidic tartness and lets the lemon flavor shine through the cocktail without making you want to pucker.
Want it extra sour? Add more lemon juice!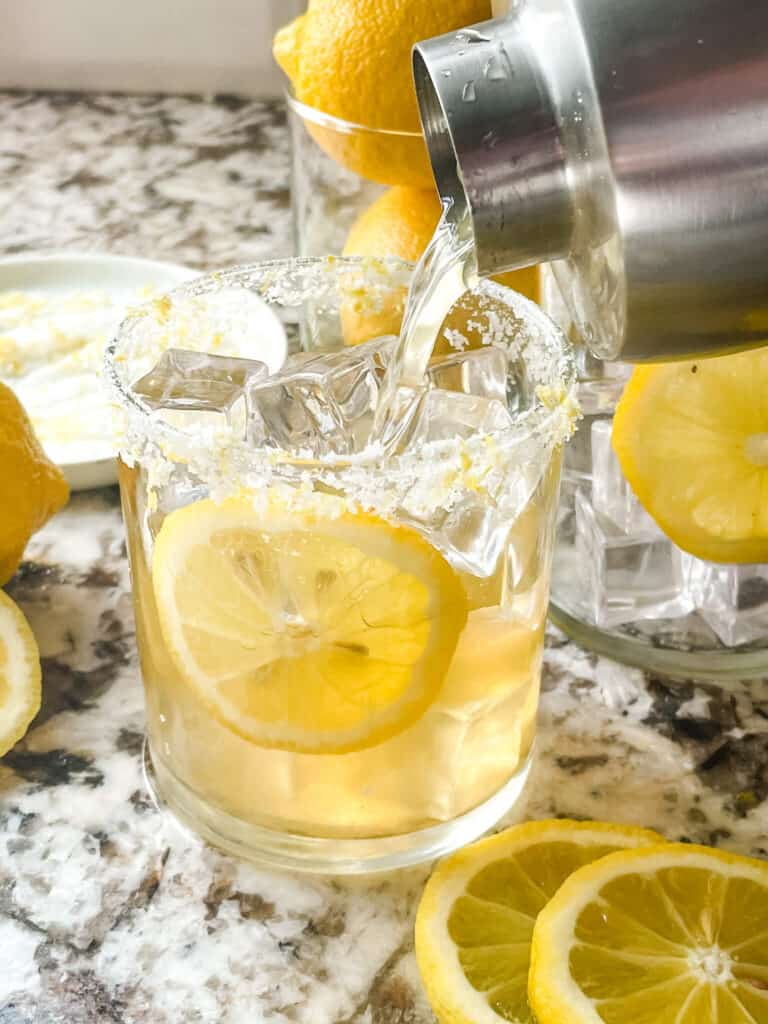 No Sweet and Sour Mix
I am very anti-sweet and sour mix. I find it to be incredibly heavy and it has so much sugar that I get headaches.
Drinking a margarita made with fresh fruit juices instead is like having a completely different drink!
Get plenty of lemons on hand, you will need 1-2 per cocktail, and you will love how fresh this margarita is.
Getting the Most Juice from Lemons
I like to get as much lemon juice out of a lemon as I can!
My favorite way to squeeze citrus is with a citrus juicer.
And it is a lot faster and easier than squeezing by hand.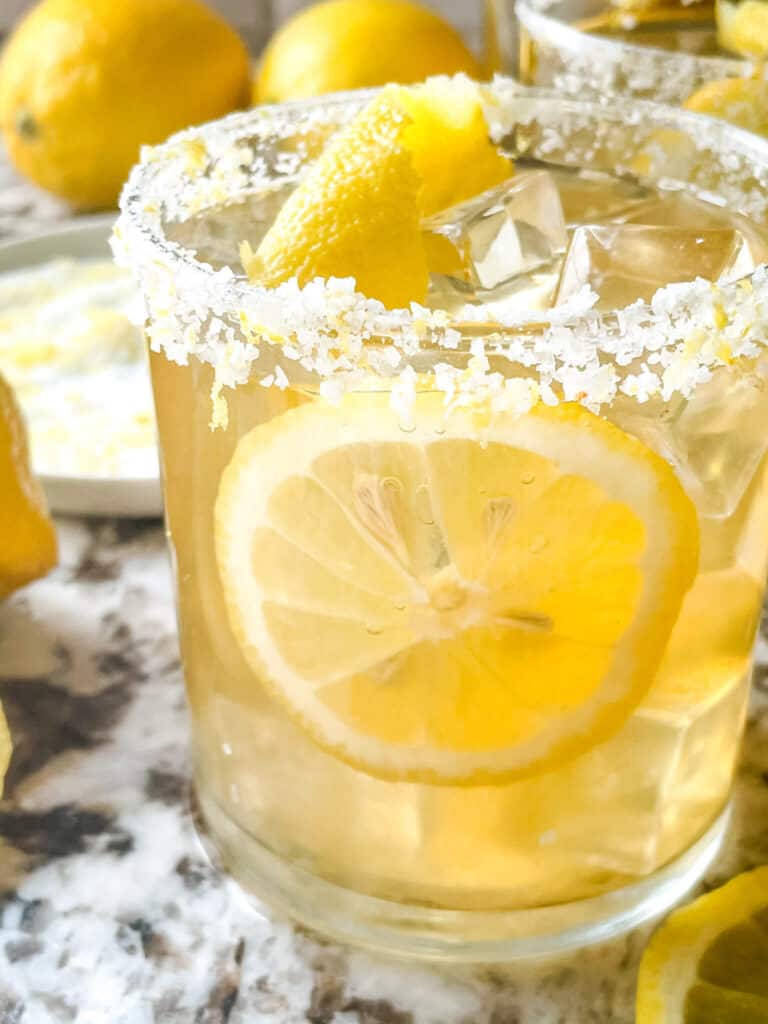 Large Batch
This margarita is very easy to make into a large batch.
Simply multiply all of the ingredients for however many drinks you want in your batch and pour them all into a pitcher.
Then have glasses and ice nearby with a salt rim station and some lemon garnishes, and you are ready to go!
This would be a perfect way to serve up the cocktails for a summer party or gathering.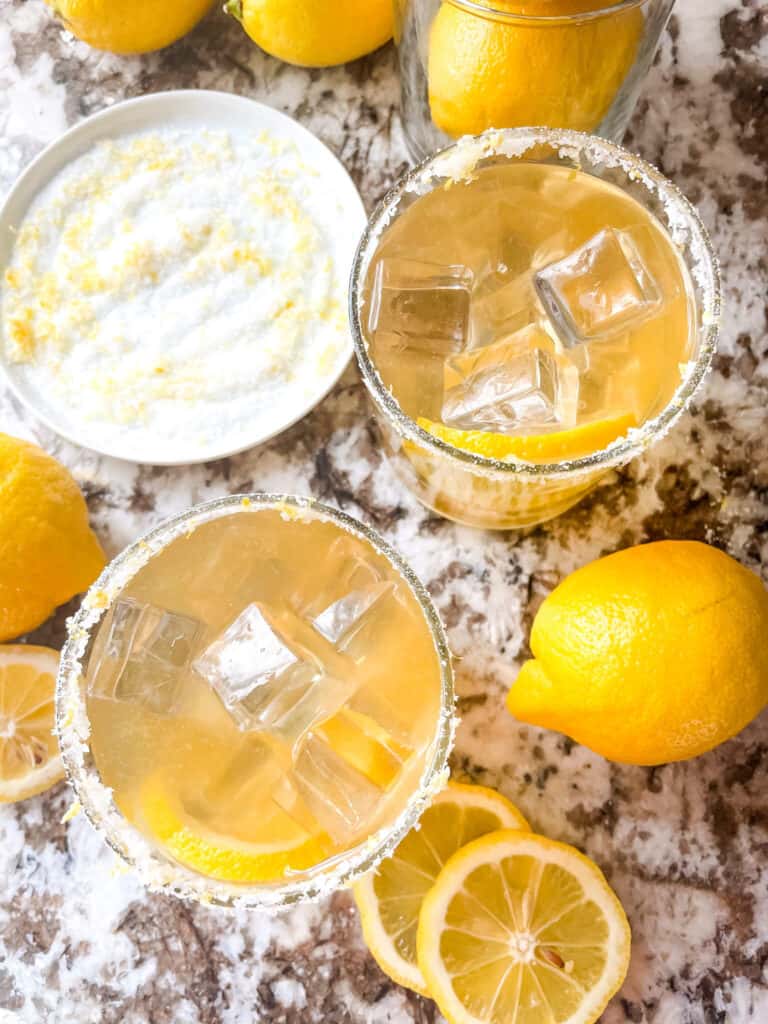 Garnishes
I love using garnishes for cocktails, especially when guests are over.
Jazz up a salt or sugar rim by combining 2 Tablespoons of kosher salt with the zest of 1 lemon. Mix to combine.
I find kosher salt is best because it has a larger grain texture just like what you find at restaurants.
Then wet the drinking edge of a glass with a lemon wedge and roll/press into the salt rim mixture. Not only will it taste great, but the little bits of yellow make it look great!
Slice up some lemon wedges and/or lemon wheels, and you can even use lemon peels from the lemons you juiced.
Just use a kitchen peeler to peel off strips of the yellow rind before juicing and store them in water until ready to use. Keeping them in water will prevent them from drying out.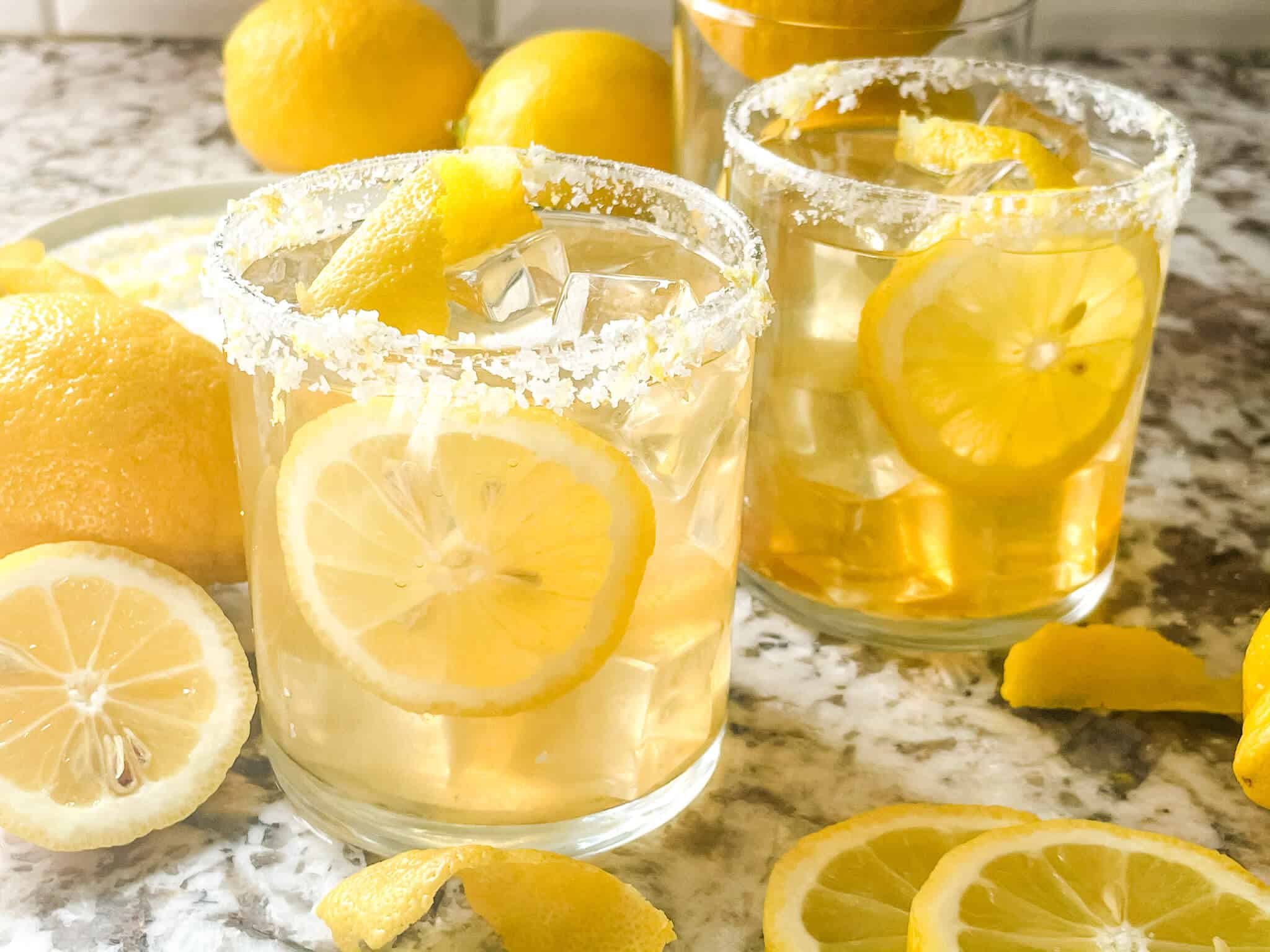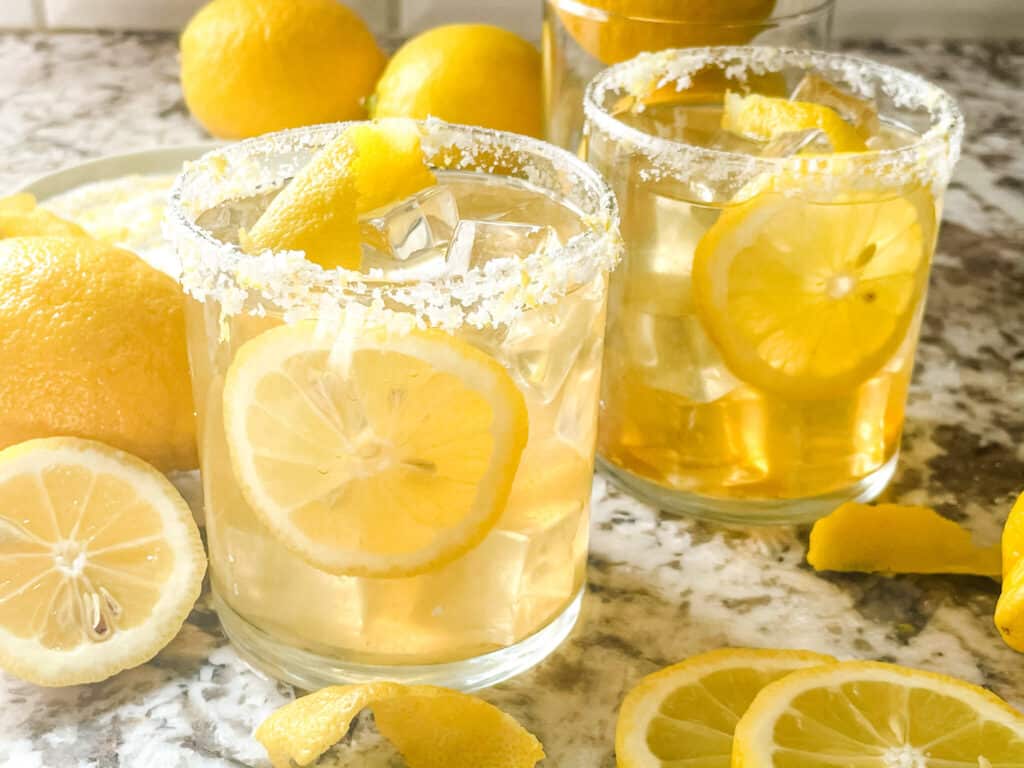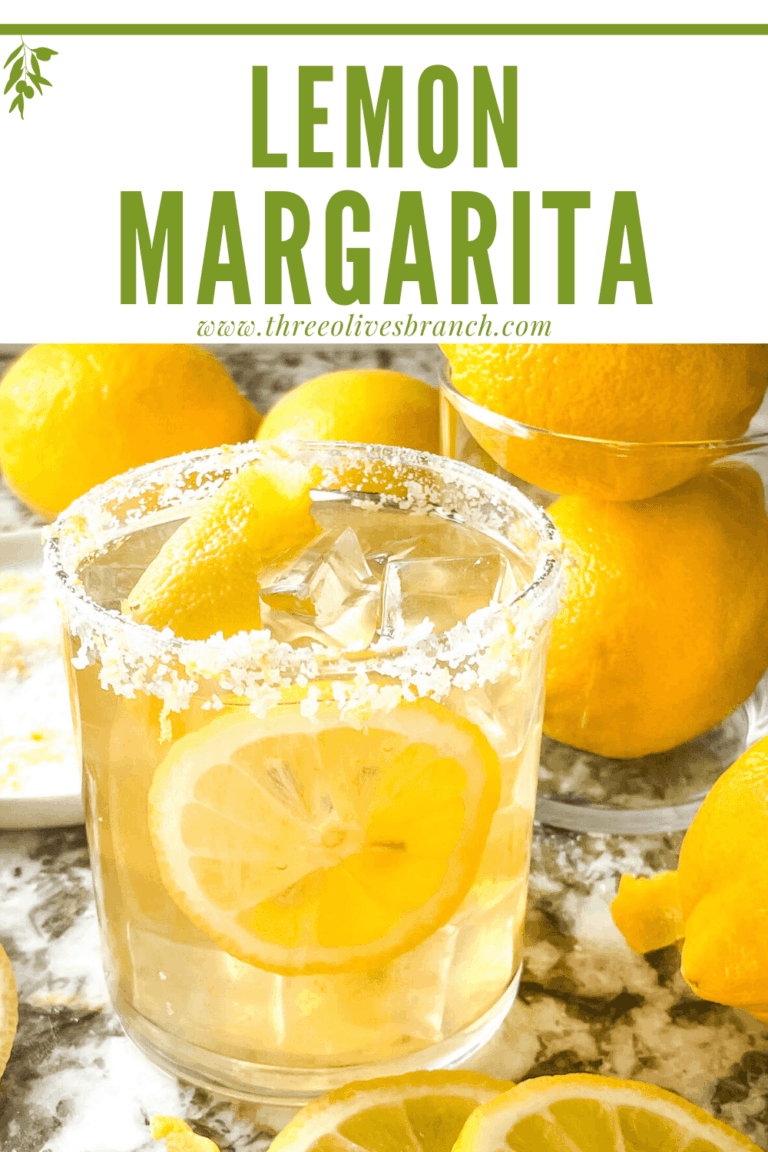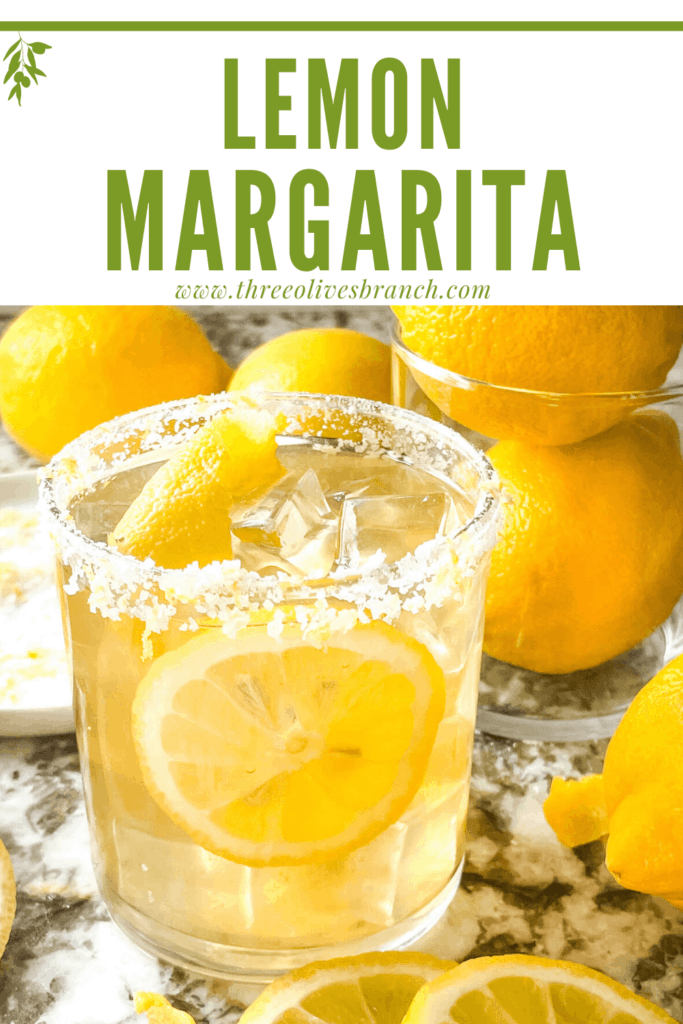 Ingredients
2

ounces

tequila

½

ounce

triple sec

1 ½

ounces

fresh lemon juice

Kosher salt

for rim, optional

lemon zest

for rim, optional
Instructions
For a salt or sugar rim, combine 2 Tablespoons of kosher salt or sugar with the zest of 1 lemon. Mix to combine on a small plate.

Run a lemon wedge around the rim of the glass to wet. Roll and press the glass edge into the salt or sugar mixture.

In a shaker (or large glass), combine the tequila, triple sec, and lemon juice. Add some ice. Shake or stir for 30 seconds.

Fill the glass with ice. Strain the margarita into the drinking glass.

Garnish with lemon wedges, wheels, and peel as desired.
Notes
Want to garnish with lemon peels? Just use a standard kitchen peeler and strip off the lemon skin before squeezing the lemon.
I LOVE my

citrus juicer

and use it all the time. I get so much more juice out of each fruit.
Kosher salt is best for the rim because it has a larger grain texture, just like at restaurants.
Nutrition
Serving:

1

drink

|

Calories:

184

kcal

|

Carbohydrates:

7

g

|

Protein:

1

g

|

Fat:

1

g

|

Saturated Fat:

1

g

|

Sodium:

2

mg

|

Potassium:

49

mg

|

Fiber:

1

g

|

Sugar:

6

g

|

Vitamin A:

3

IU

|

Vitamin C:

16

mg

|

Calcium:

3

mg

|

Iron:

1

mg

By