Fast, simple, and easy to make. Perfect as an appetizer or snack.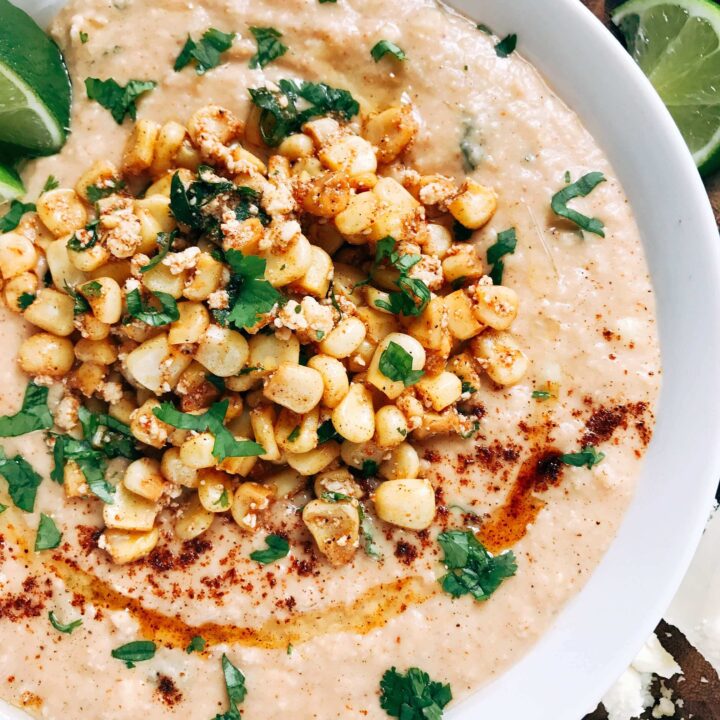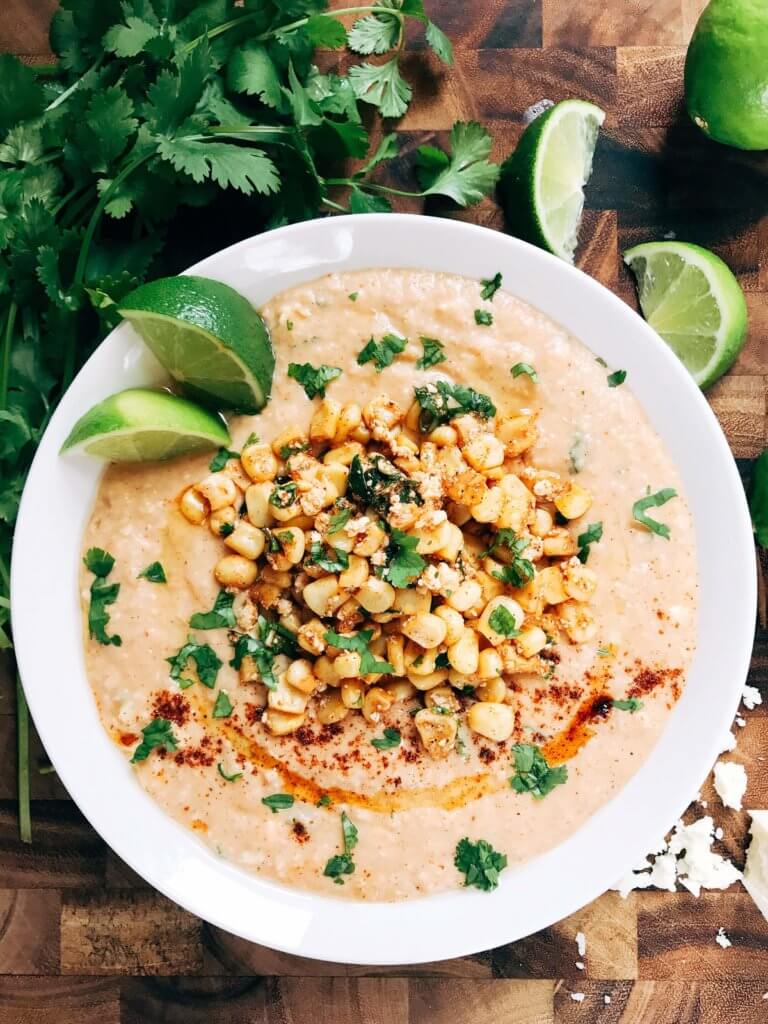 I am a little obsessed with Mexican Street Corn anything lately, so naturally I would want to combine it with another one of my favorite things: hummus!  This Mexican Street Corn Hummus is full of fresh and bright flavors!  Whip it up in literally just a few minutes and you will have a tasty and healthy appetizer or snack.  I especially love making this with fresh corn and serving it up in the summer!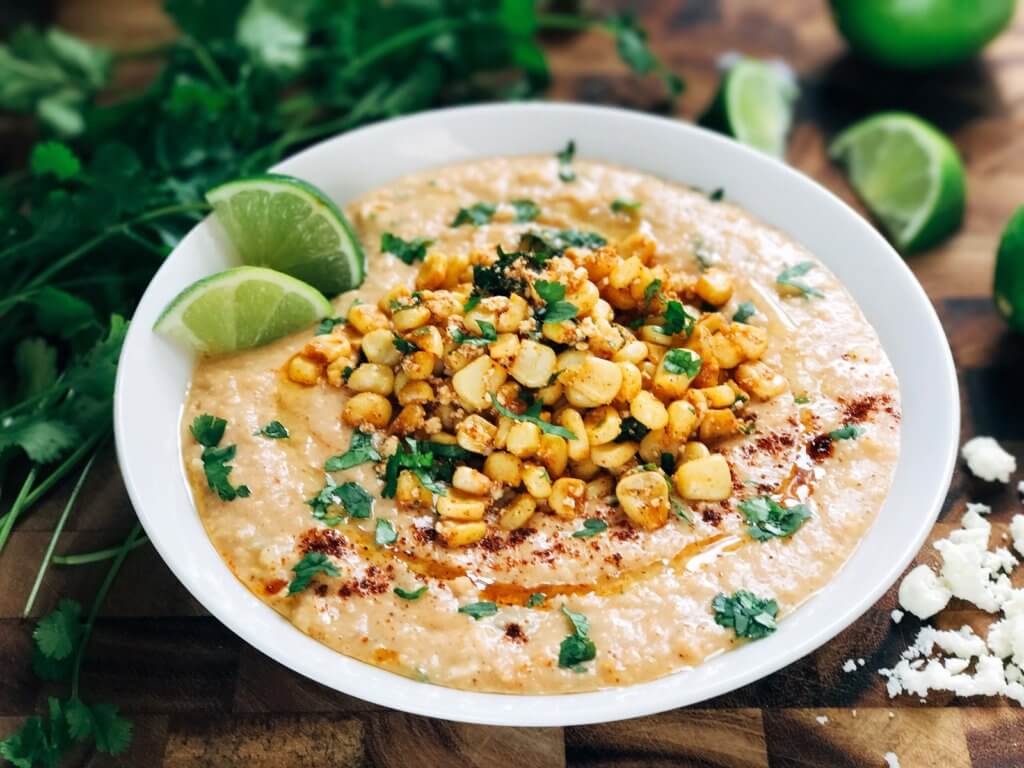 This post contains affiliate links.
I could seriously just eat a bowl of this stuff straight.  It is seriously so good and captures the same flavors of a classic Elote, or Mexican Street Corn itself.  The Mexican Street Corn Hummus is great served up with chips for dipping, or traditional dippers like pita bread and veggies.  (Bell peppers = win!).
And if you can get ahold of fresh corn when you make this….holy YUM!  It takes it to a whole new level of deliciousness.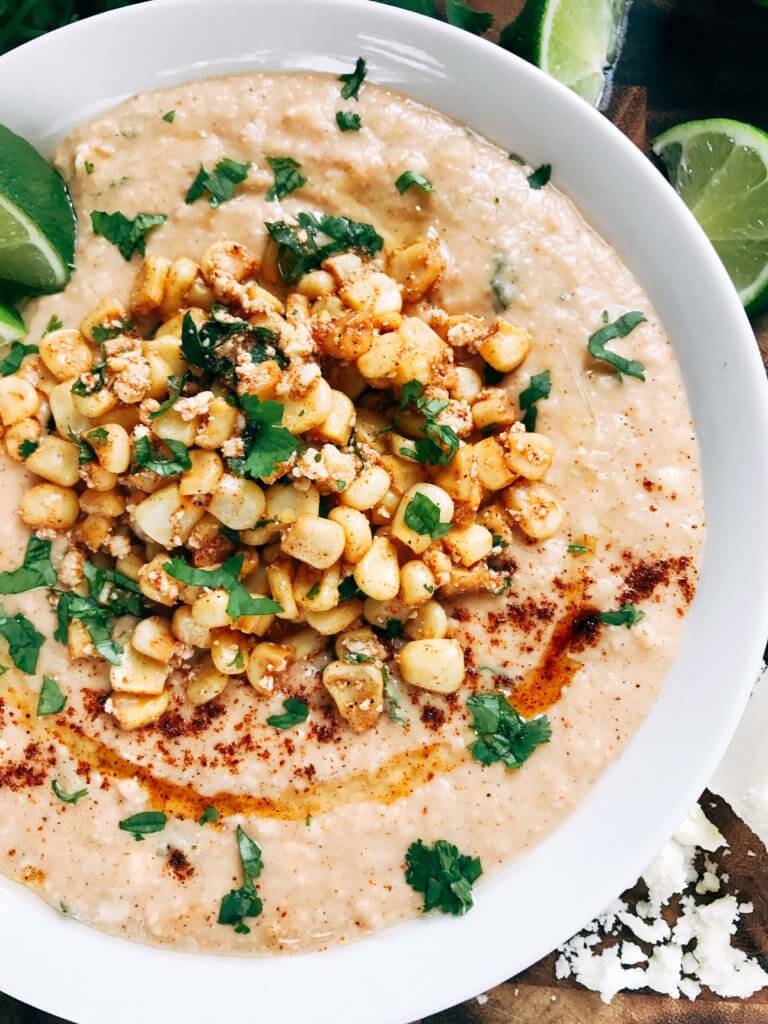 Roasted garlic is pretty much one of the greatest things ever.  No joke.  You can learn how to make your own here!  I love to have a couple heads of it ready in my refrigerator at all times because it makes everything sooooo gooooood.  Besides being part of a recipe like our Sun-Dried Tomato and Walnut Linguine with Parmesan Cream Sauce, it is great on toast and sandwiches!  You can also make this with raw garlic, but the flavor will change slightly and have a little more kick to it.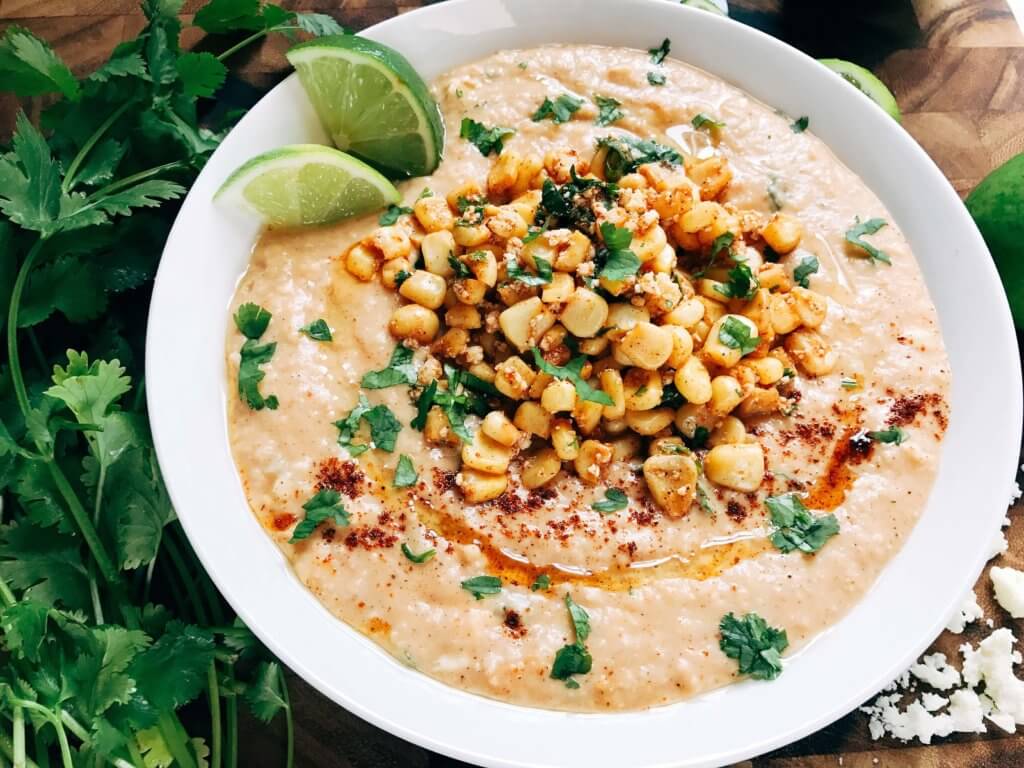 It only takes a few minutes to make this Mexican Street Corn Hummus.  Just throw all the ingredients in a food processor, blend, and you are good to go!  If you do not have a food processor, you need one!  I have two and I use them alllllll the time.  They can do so many things: shredding, slicing, blending, etc.  We buy brick cheese and it is shredded in seconds.  I use the processor to make all my sauces and salsas, grind cookies for crusts, the list goes on and on.  This affiliate link is for a food processor very similar to the one that I have.  I could not live without mine!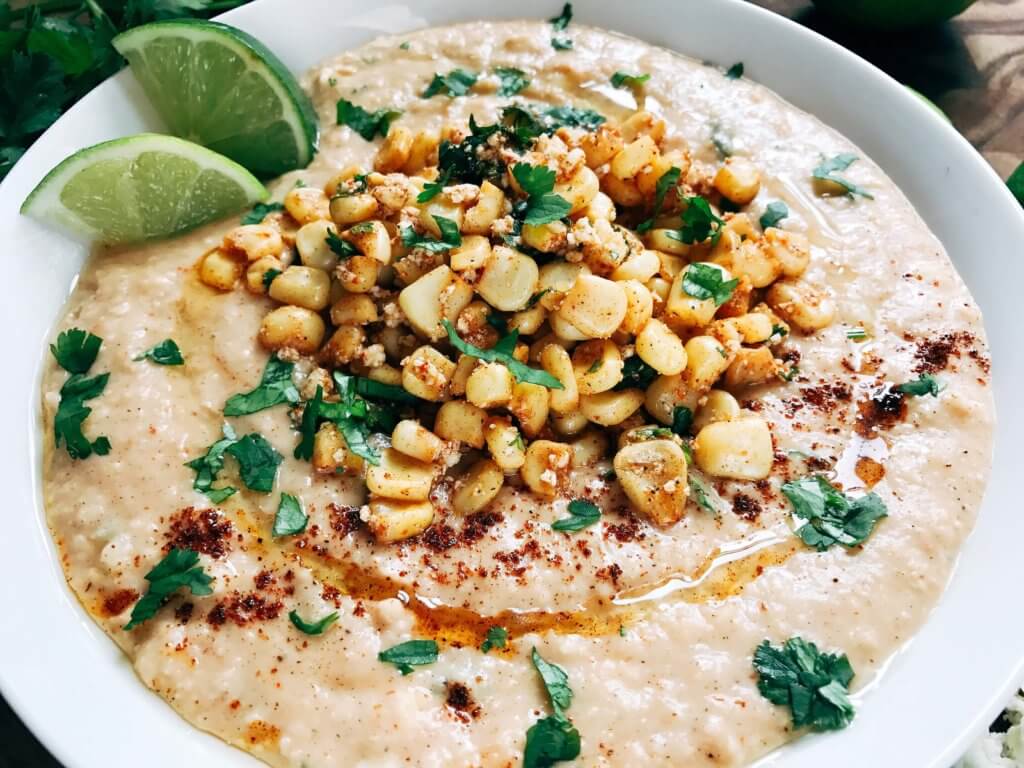 What are you waiting for? Go make some!!!
Looking for more hummus inspiration?  Check out our other hummus recipes!
Instructions
In a food processor, combine the beans, 1/2 cup corn kernels (set aside the rest), lime juice, garlic, olive oil, chili powder, and salt. Blend until you reach your desired consistency. Add a little water at a time to thin it out if needed.

Season to taste with additional salt, lime, and chili powder.

Mix in the 1/4 reserved corn kernels, 2 Tbsp cotija cheese, and 1 Tbsp fresh cilantro. This will give you some chunks of these ingredients throughout the hummus.

Make the salsa by combining all of the salsa ingredients in a small bowl. Season to taste with salt, lime, and chili powder.

Spoon the salsa mixture on top of the hummus. Chill until ready to serve.
Notes
I prefer to serve the hummus cold by refrigerating for at least 30 minutes.

Learn how to make roasted garlic here!  You will want it in your refrigerator at all times 🙂  You can also use raw garlic which will give it more of a slight spice.

By