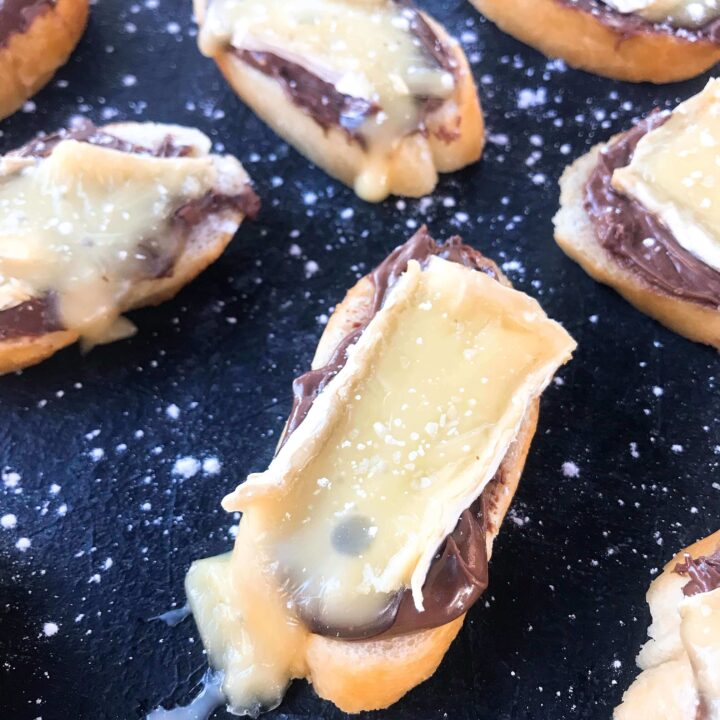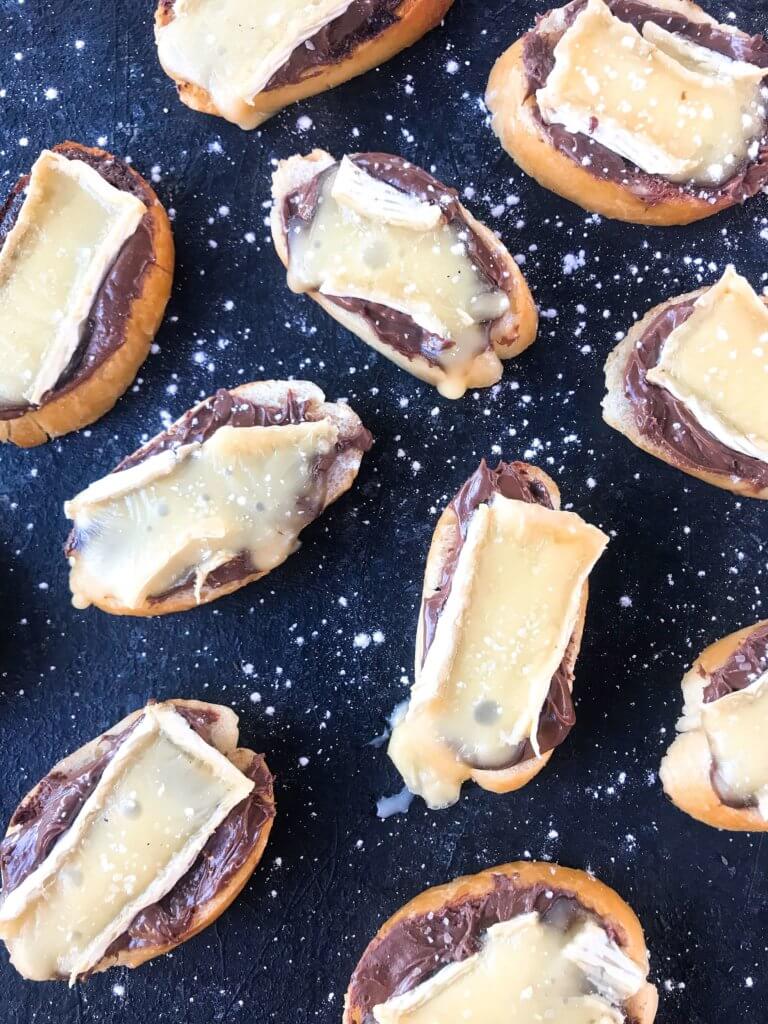 Nutella and Brie Crostini are a sweet and savory combo perfect for your party or entertaining.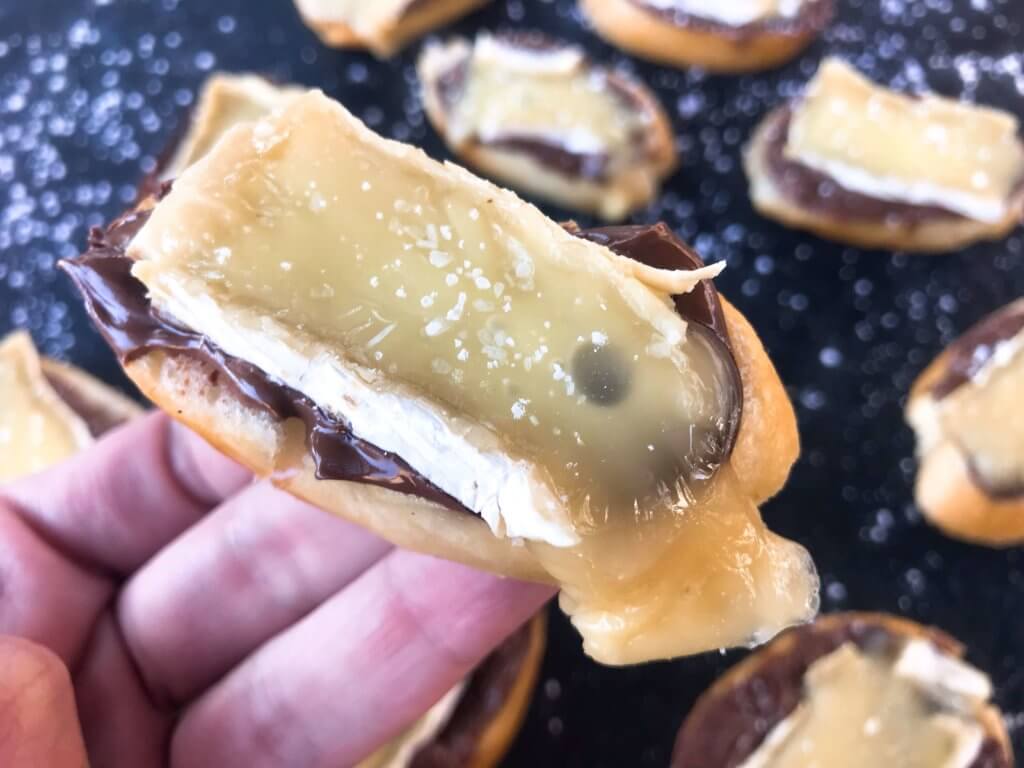 This post contains affiliate links.
These Nutella and Brie Crostini are inspired by a grilled cheese-like sandwich that some friends had at their wedding. It may sound weird, having brie and something chocolate based together, but it so works! I switched it up by making it a quick and easy finger food with the same great flavors.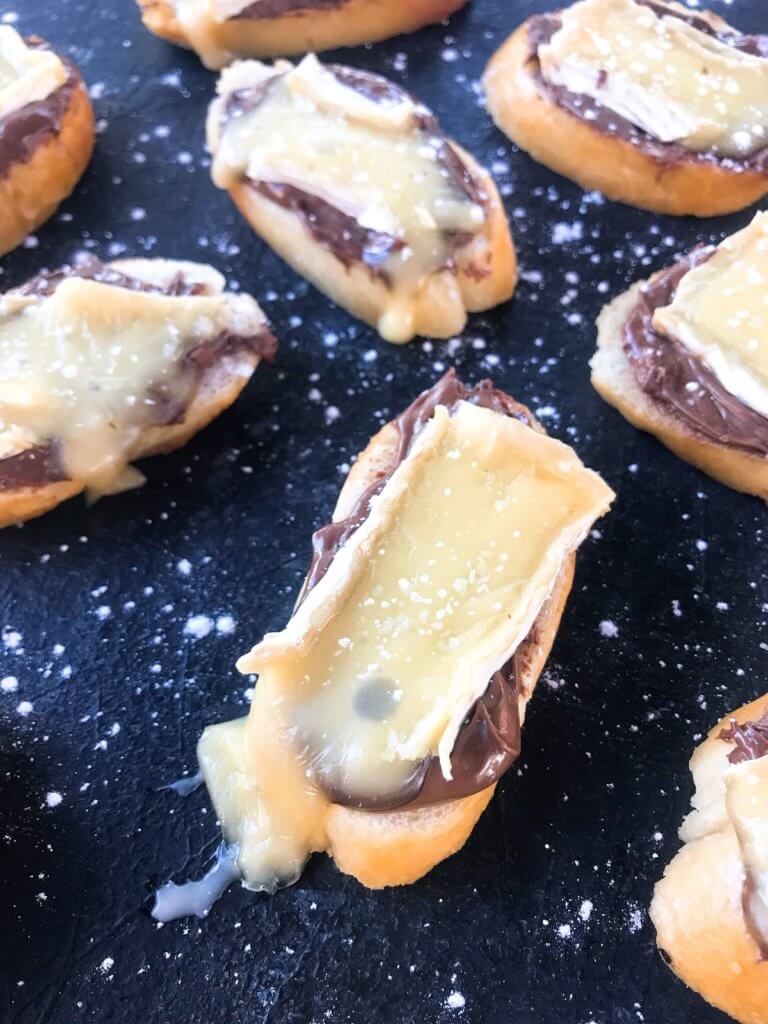 I fell in LOVE with Nutella when I was living in Italy for a college study abroad program. I swear it tastes amazing on any and everything. You can use any hazelnut chocolate spread here, but I love the original.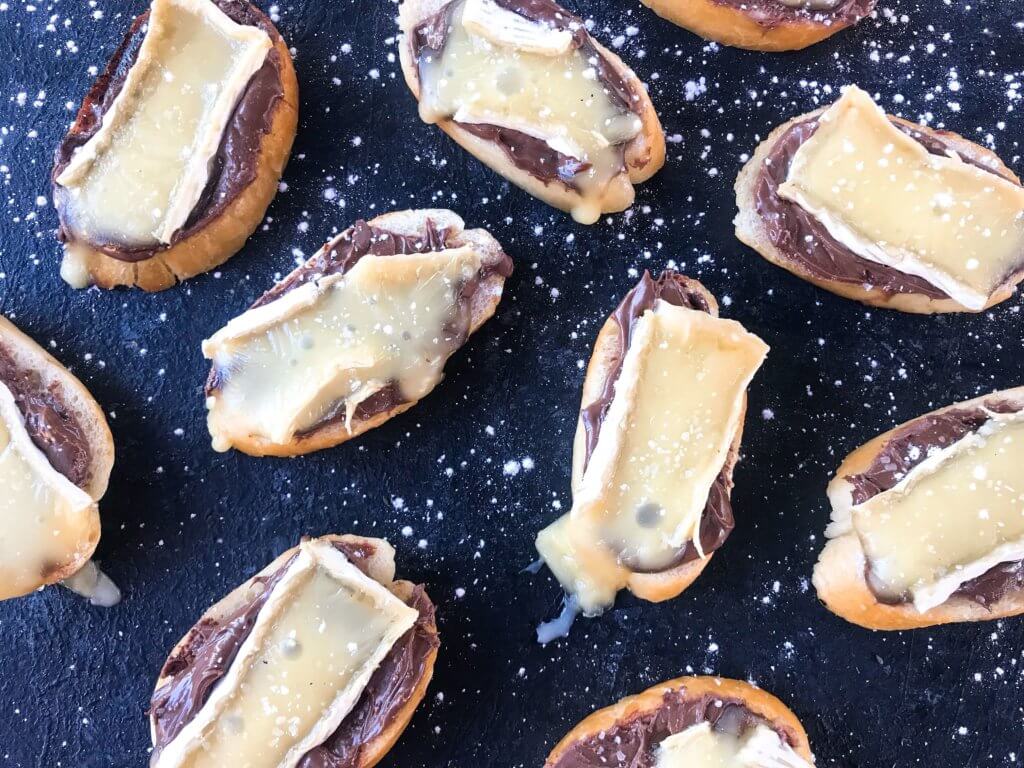 Learn how to make the base crostini here! There are so many toppings you can put on crostini. It is such a versatile appetizer and party food. Find all of our crostini recipes here!
You can easily make the crostini rounds in advance and store them in a container or resealable bag. Then it takes just a few minutes to top them with Nutella, a slice of brie, and warm them up in the oven. A perfect quick and easy party finger food!
These Nutella and Brie Crostini disappear rather quickly at a party, so make more than you think you need!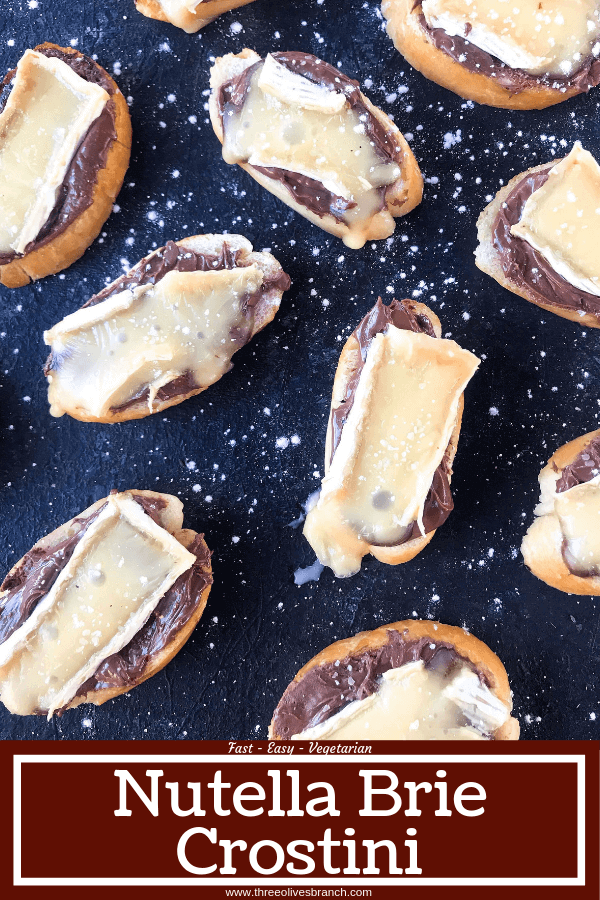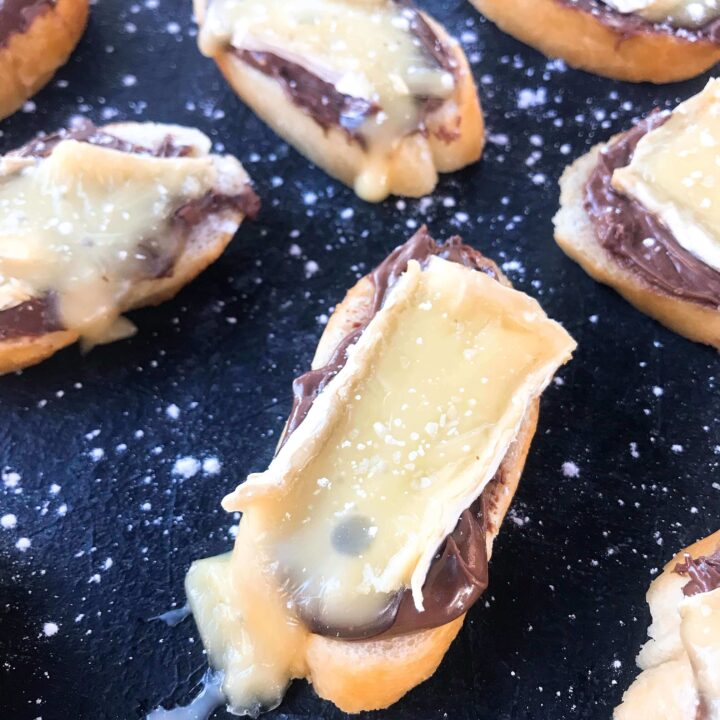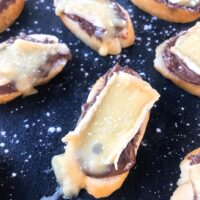 Ingredients
Instructions
Cook your crostini rounds as per recipe instructions through the link below if not done already. This can be done up to two days in advance and the crostini kept in an airtight bag or container.

Preheat oven to 400F.

Place the crostini on a silicone baking mat on a cookie sheet in a single layer. Spread approximately 1 Tablespoon of nutella onto each crostini. You will need more or less depending on the diameter size of your bread.

Cut the brie into strips 1/8 inch wide. You can leave the rind on the brie (it is edible). Cut the brie strips down to just shorter than each piece of bread and place on top of the crostini.

Place the crostini in the oven and cook just until the brie is starting to melt, approximately 7-10 minutes.

Remove from the oven and sprinkle with a sea salt or flaky salt. Serve immediately.
Notes
You can use more or less of the brie and Nutella as desired or needed.  The exact diameter of your bread will vary and require different amounts of these ingredients.

Learn how to make the base crostini here!

By