Homemade Oreo Rice Krispie Treats are a quick and easy cereal bar with chocolate cookies and marshmallow. Easy to make with kids. Gluten free.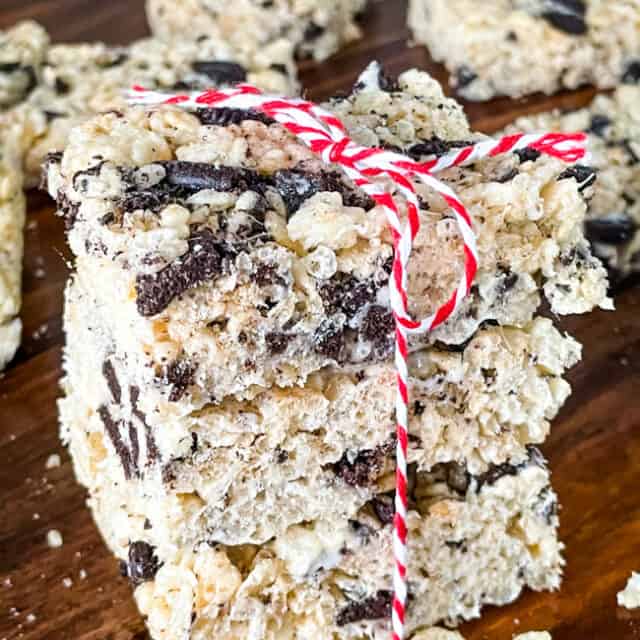 These Oreo Rice Krispie Treats are a fun twist on the classic! Chopped up cookies are mixed into the rice cereal treats.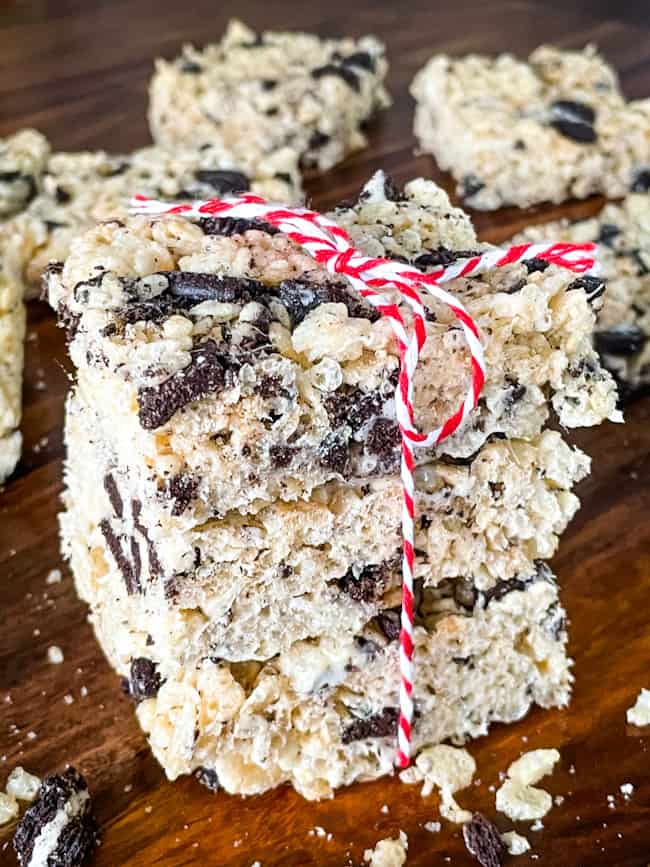 I love that these Oreo Rice Krispie Treats give off cookies and cream vibes. Cookies and cream was one of our favorite ice creams in the house growing up.
I try to leave most of the cookies in decently large chunks for those pockets of chocolate instead of small chunks being scattered all throughout the bars.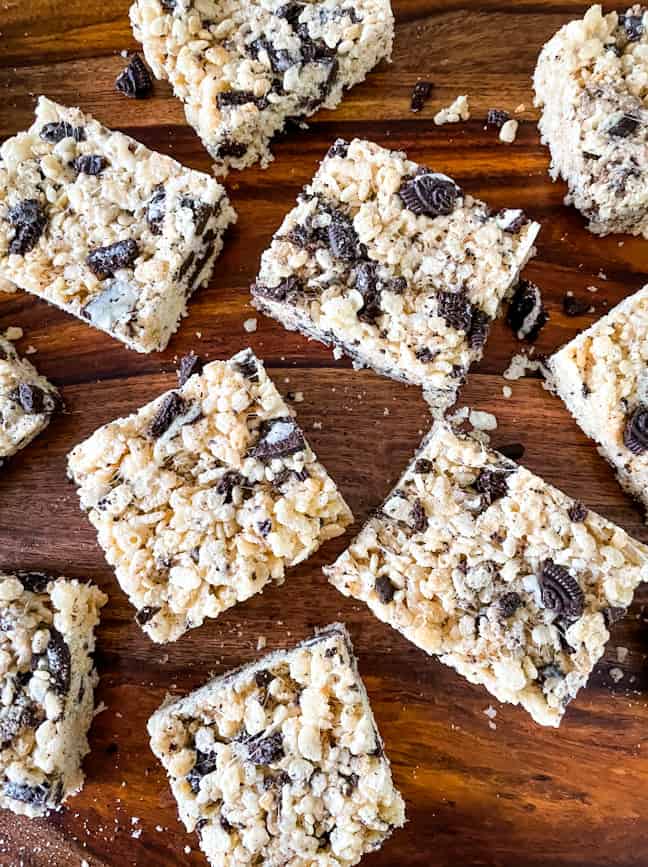 Balance of Rice to Cookies
I like to use a good amount of cookies where you get the pockets of chocolate goodness but not so much that it feels like an Oreo bar.
Using 12 Oreo cookies will give you just over 1.5 cups of chopped cookies. If you do want heavier or lighter chocolate flavor, adjust the amount of Oreos you use as well as the amount of rice cereal.
For every 4-5 Oreos, adjust the rice amount by 1/2 cup.
A fun variation would be to use flavored Oreos!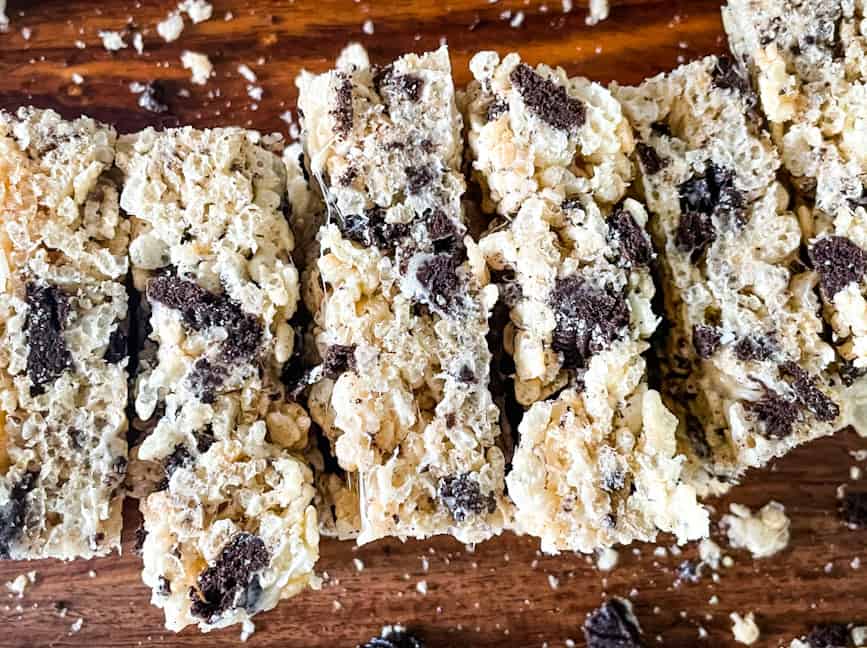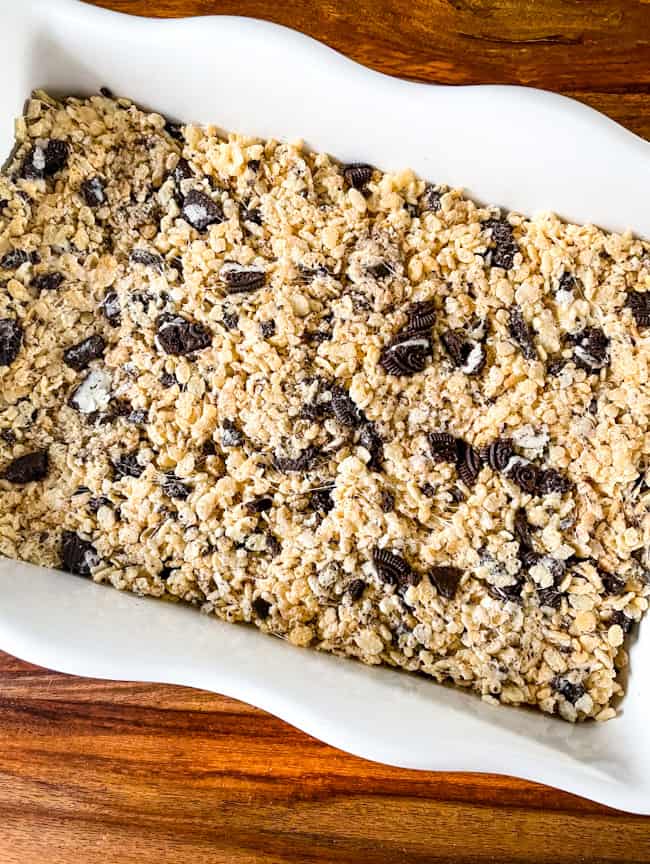 Soft versus Crunchy Treats
I am a big fan of the treats being softer, which is why I use a larger amount of marshmallow.
If you want to make them crunchier, more like the recipe that comes on the box, then reduce the amount of marshmallows from 7.5 cups down to 6 cups, and reduce the butter down from 5 Tablespoons to 4.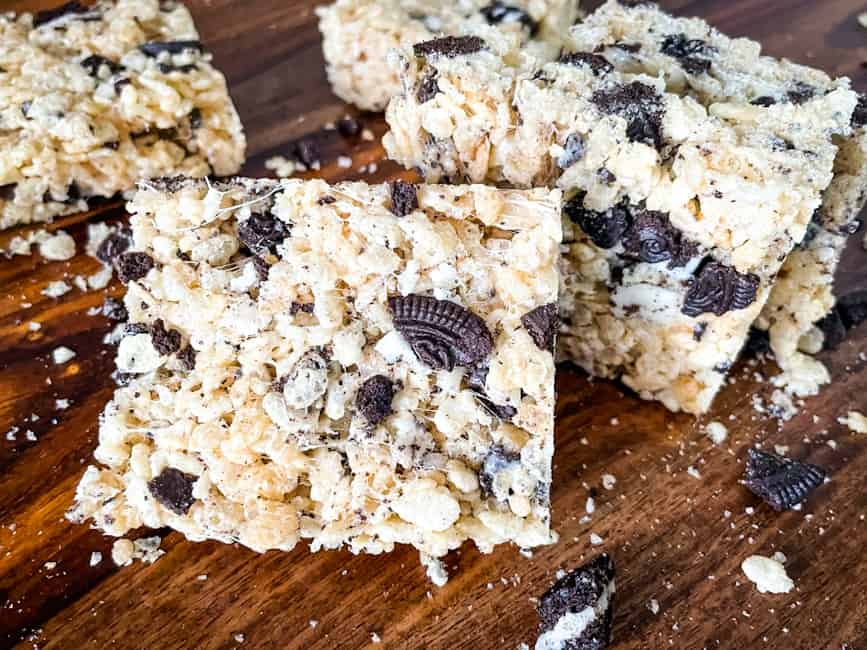 Chocolate Dessert Recipes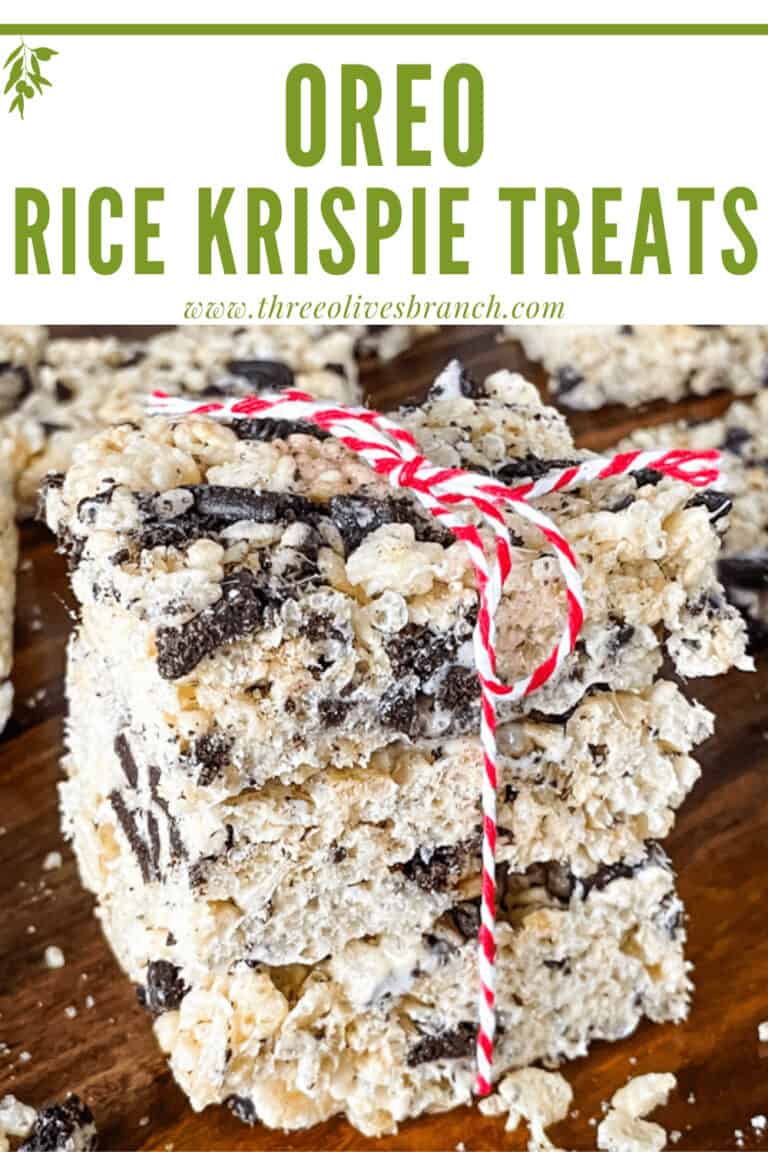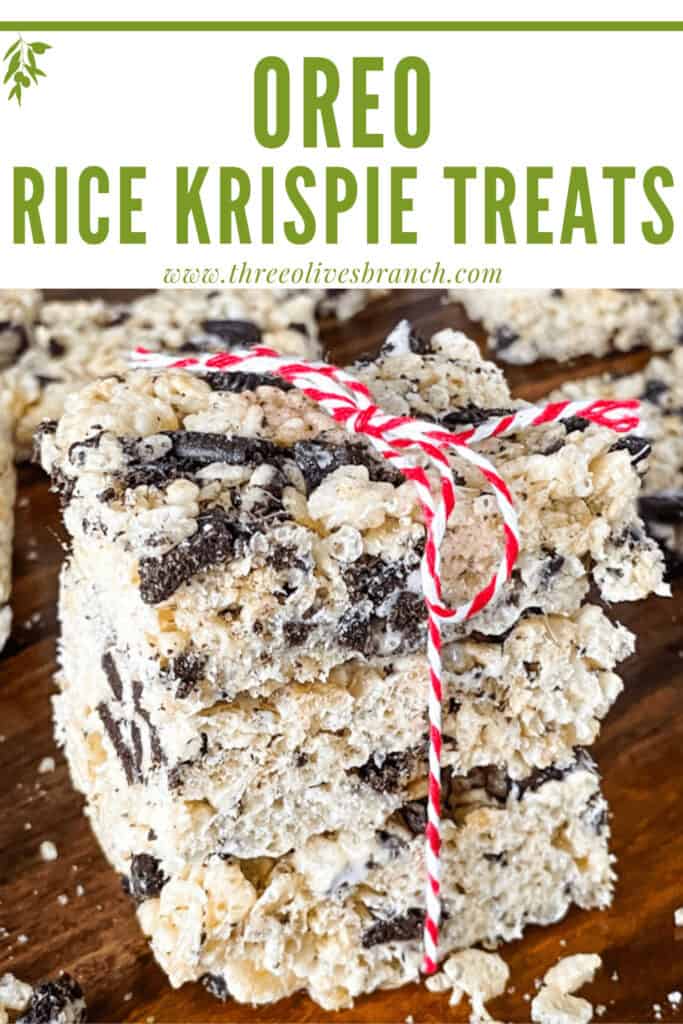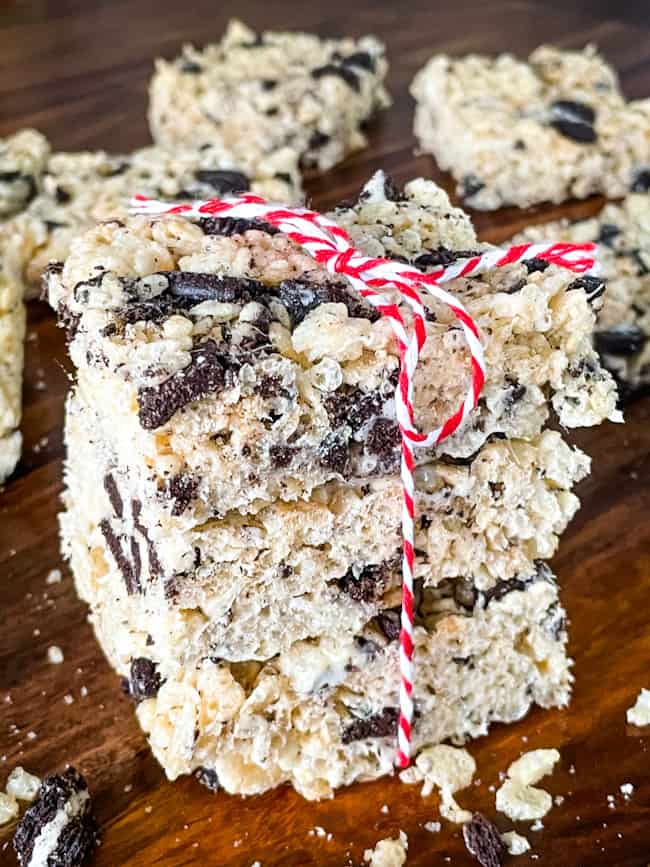 Instructions
Heat a large and deep skillet or medium to large pot over low heat.

Add the butter and heat until melted.

Add the marshmallows and stir occasionally until the marshmallows are melted, approximately 5 minutes.

Meanwhile, chop the cookies into small chunks.

Remove the pot from the heat. Add the Oreos and rice cereal and stir to incorporate.

Pour the rice mixture into a 9×13 inch baking dish that has been sprayed with nonstick spray.

Use your hands to press the mixture across the baking sheet in an even layer, all the way to the edges and corners.

Let sit until the marshmallow stiffens.

Cut the treats either into rectangles or squares as desired. Store in an airtight container for up to three days.
Notes
I like the treats to be softer, which means more marshmallow. If you want the treats firmer with little marshmallow, reduce butter to 4 Tablespoons and marshmallow to 6 cups.
Nutrition
Serving:

1

treat

|

Calories:

194

kcal

|

Carbohydrates:

35

g

|

Protein:

2

g

|

Fat:

6

g

|

Saturated Fat:

3

g

|

Trans Fat:

1

g

|

Cholesterol:

10

mg

|

Sodium:

193

mg

|

Potassium:

41

mg

|

Fiber:

1

g

|

Sugar:

18

g

|

Vitamin A:

317

IU

|

Vitamin C:

2

mg

|

Calcium:

44

mg

|

Iron:

4

mg

By