Thanksgiving is my favorite holiday season mainly because of the food!
Whether you are looking to shake things up or bring unique dishes to a traditional Thanksgiving meal, we have you covered!
Use this collection of seafood Thanksgiving recipes to fill up your Thanksgiving table for a Thanksgiving feast and wow your dinner guests!
We have everything a seafood lover would need for the holiday season – main dish options, side dishes, a collection of appetizers, creamy soup, and more that will be the perfect addition to your Thanksgiving weekend.
These are the best seafood recipes we have collected for you to enjoy as a seafood lover, whether your first Thanksgiving or not. A great way to make your Thanksgiving Day a special occasion with a seafood holiday feast.
Main Course
Seafood Thanksgiving Main Courses
Alternatives to the traditional Thanksgiving dinner of roast turkey, this collection of seafood main course options will be perfect as the center stage for your holiday meal!
Side Dishes
Seafood Thanksgiving Side Dishes
Fill up your holiday table with a selection of seafood focused sides! We have you covered from pasta to mac and cheese, dressing and stuffing, and salads!
Soups and Stews
Seafood Thanksgiving Soups and Stews
A warm bowl of soup or stew is the perfect appetizer or side dish for your dinner table. Here are some amazing seafood focused ideas perfect for the holiday!
Appetizers
Seafood Thanksgiving Appetizers
Amp up your Thanksgiving menu with some easy recipes. A seafood starter course is the perfect way to kick off the special time of year.
Serve up an army of appetizers or use some of these as side dishes for the meal!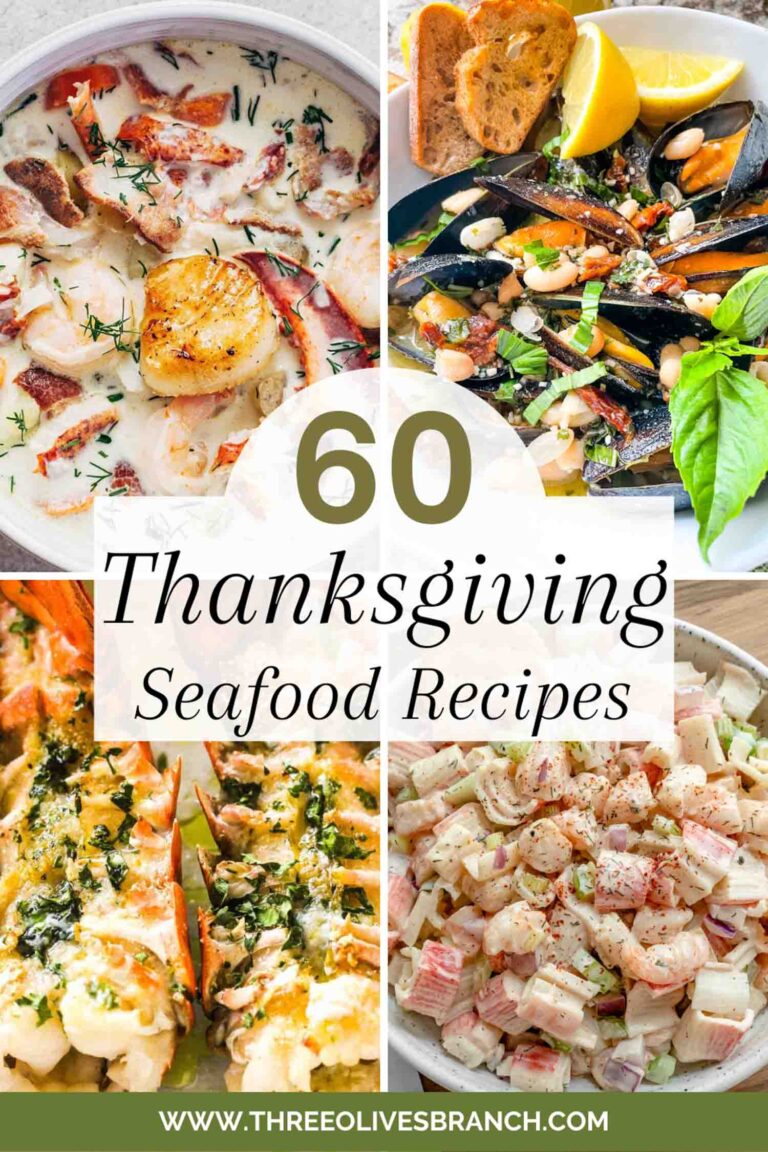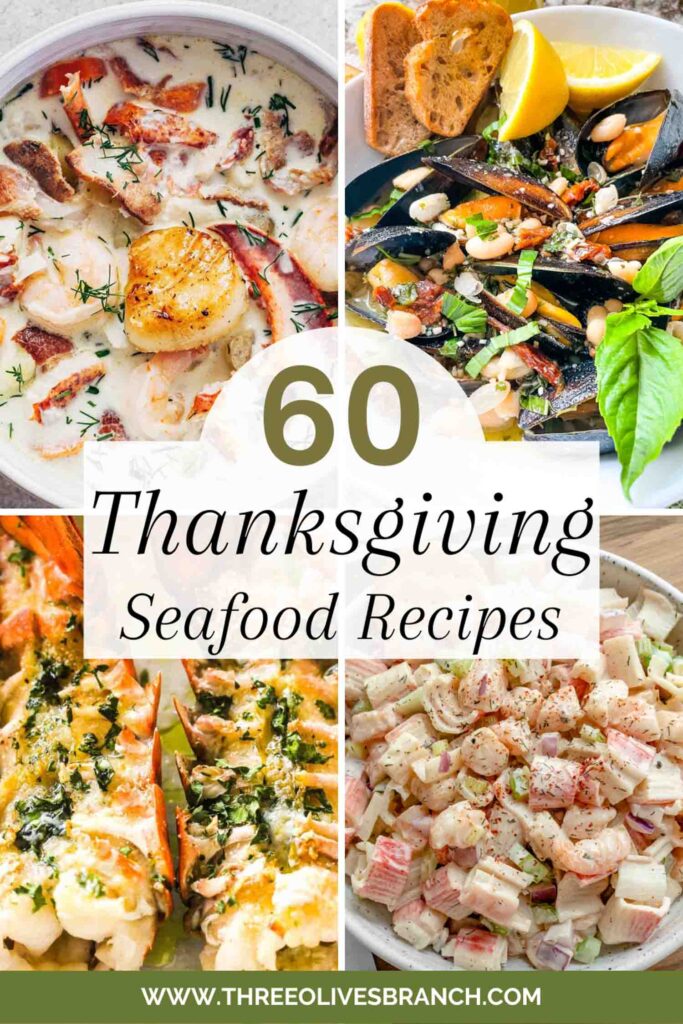 By