Fast and easy pie crust made in the food processor.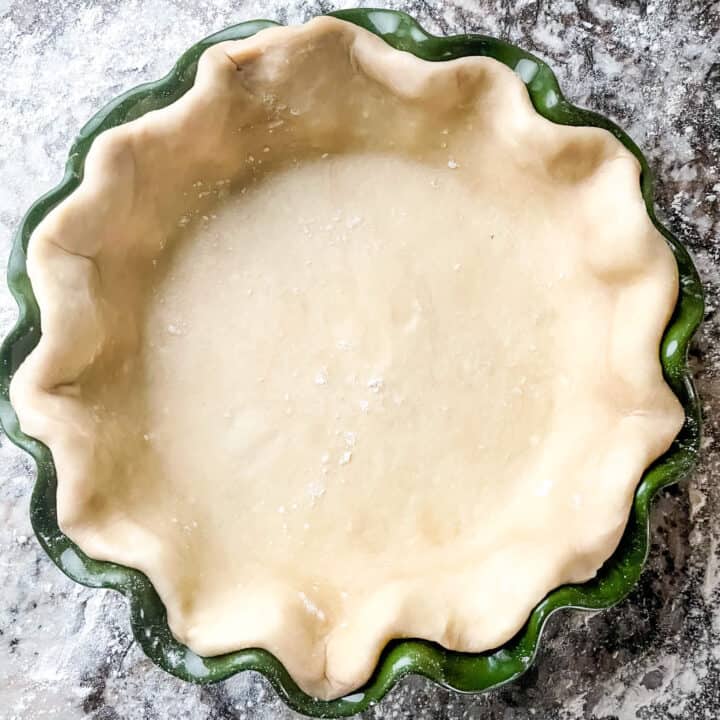 Fill up this Easy Pie Crust (Food Processor) with your favorite pie fillings!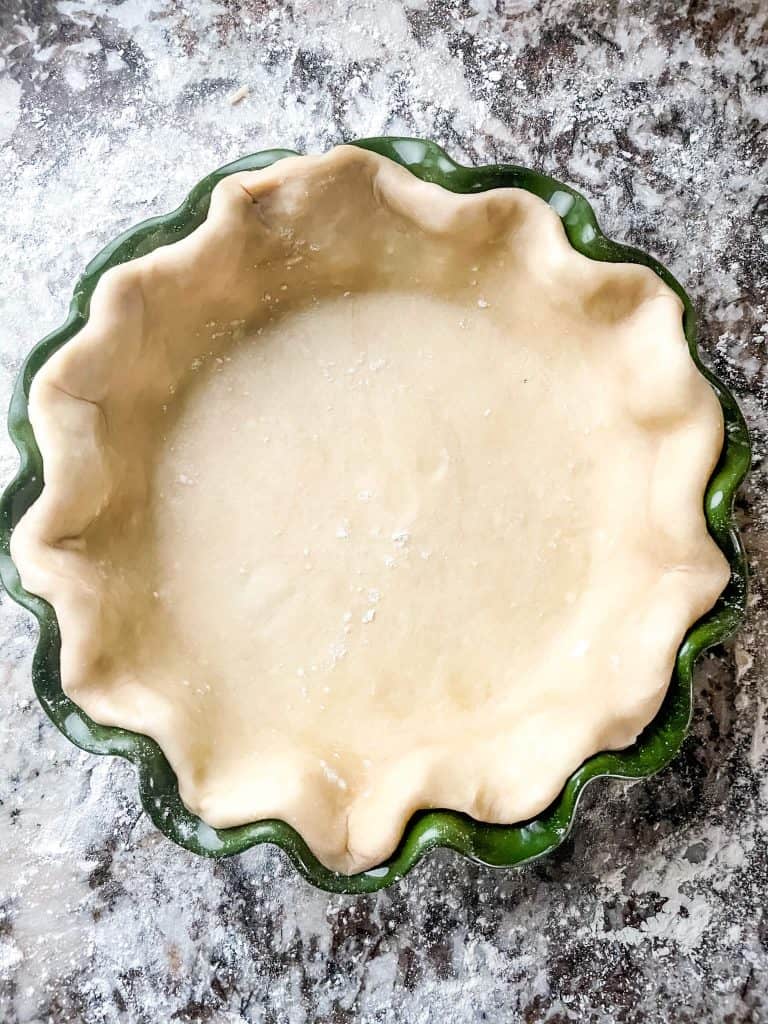 Pies are my absolute favorite desserts!
I do not know why, but it must have something to do with the delicious crusts.
And since crusts are so important to a pie, you need a good recipe that is versatile to trust.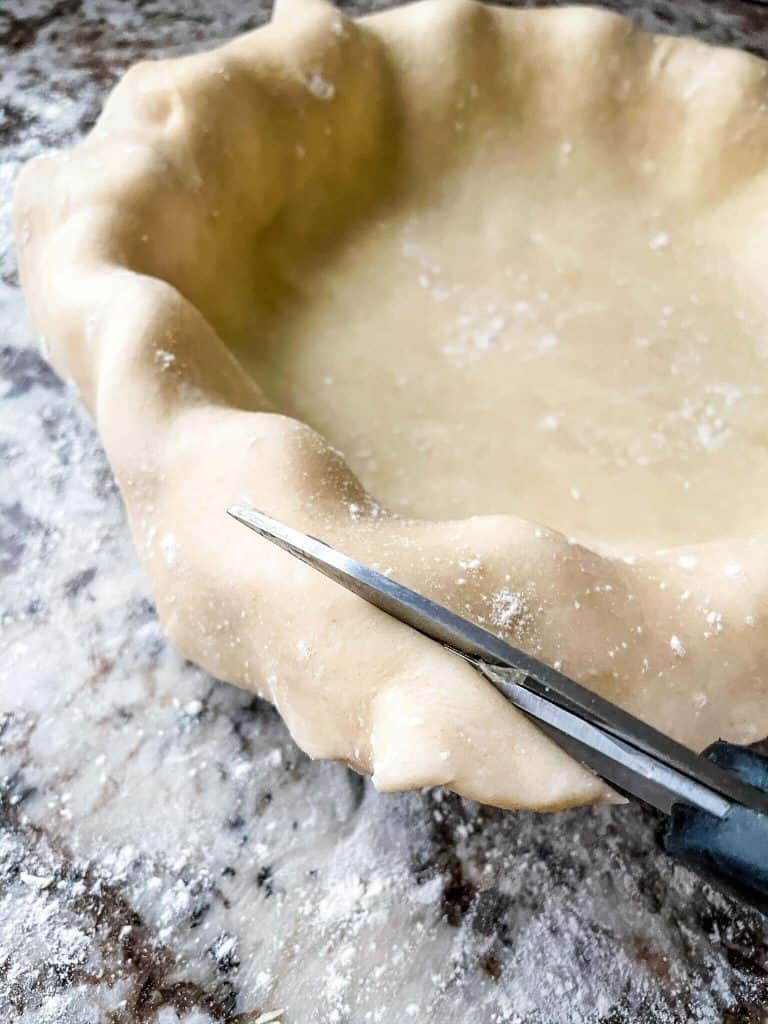 I have tried several pie crusts and never found one that I loved that was also versatile for most any filling.
This Easy Pie Crust was the pie crust recipe I was looking for!
Plus it is a pie crust in a food processor which makes me SO happy.
And now that you have the perfect recipe, also check out my Perfect Pie Crust Tips for an excellent homemade pie!
Does this pie crust shrink when baked?
Not much!
It shrunk a very small amount but nothing close to what I have seen from other pie recipes in the past.
I take the pie dough up to the edge of the plate to get as much filling in the pie as I can.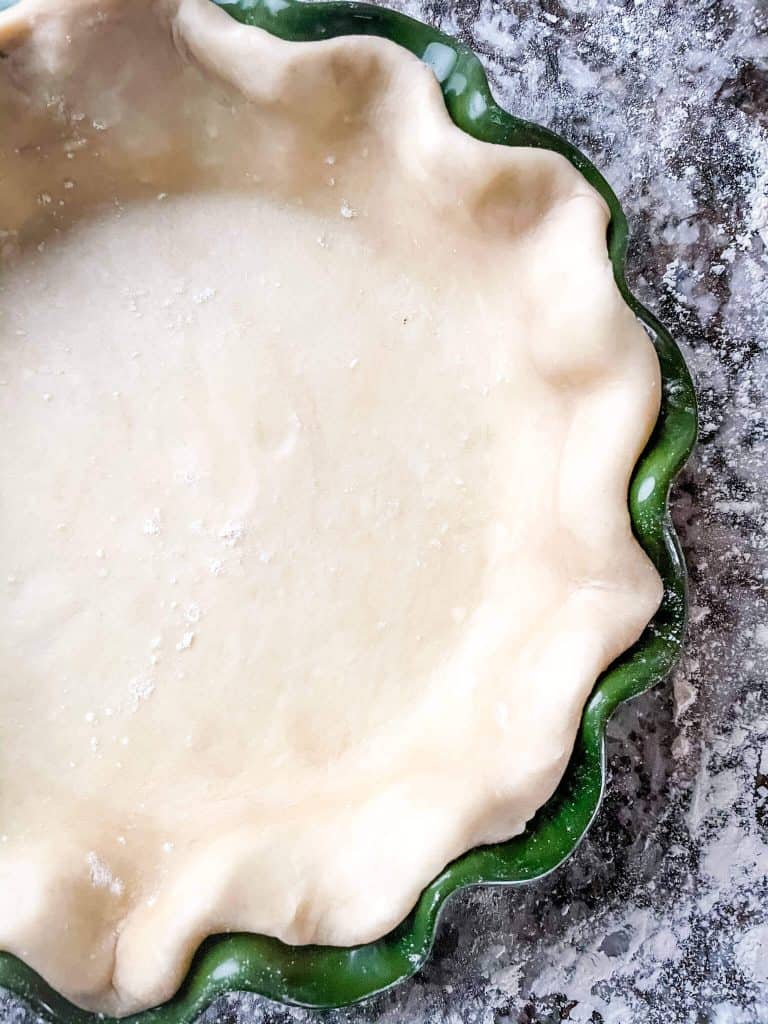 Why do ingredients have to be so cold?
This is something you will see in many, many pie dough recipes.
Fats and liquids like butter, shortening, and water need to be very cold to prevent the fats from melting out of the dough.
If the butter melts out out of the dough, you will lose texture and flavor.
The cold water and liquids that are not fats just assists in keeping the fats cold.
If you binge watch Great British Bake Off like I do, you know what I mean! So many catastrophes from butter melting out of pastries.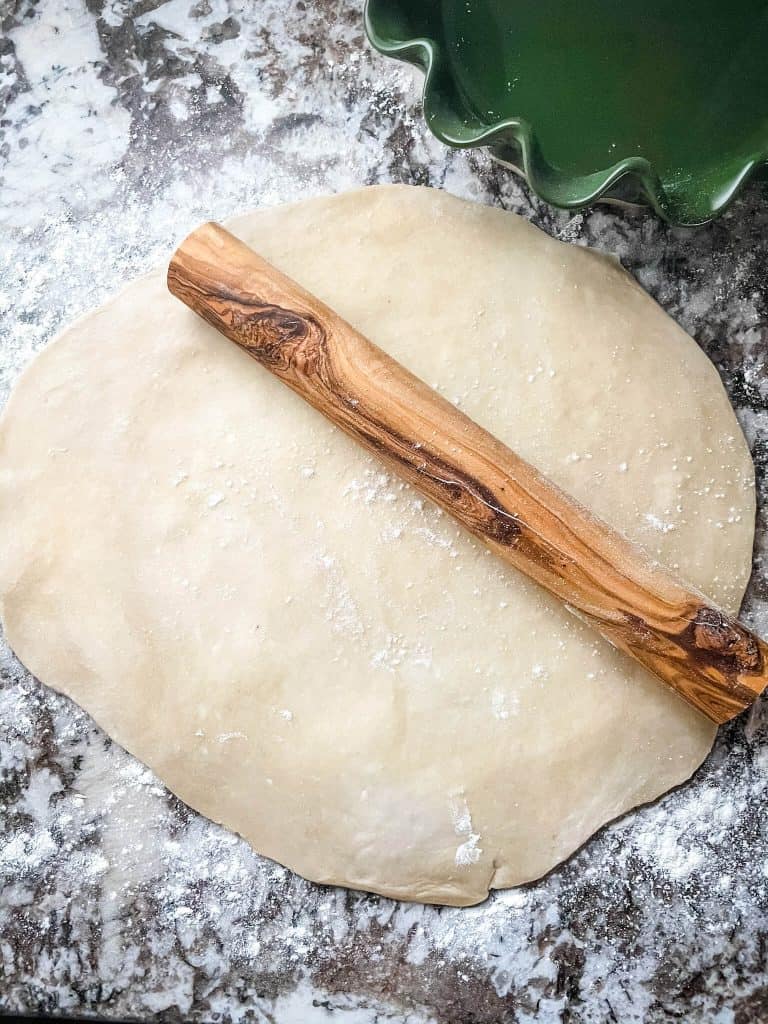 What can I use this pie crust for?
This is the perfect flaky pie crust that is versatile enough to use for most any pie!
It is light and flaky but dense enough to support heavier and denser pies like apple pie, pecan pie, and any fruit pie recipe.
One of my absolute favorite ways to use this pie pastry is for my Chocolate Bourbon Pecan Pie!
And since this pie crust in a food processor recipe makes enough for two pies, you can refrigerate or freeze half to save for another day.
And you can use the excess scraps that you cut off the pie to make some decorations with pie stamp cutters!
Pie Recipes
Everything related to pie including crust recipes, tips, and pie fillings!
Get tips for making the perfect pie crust!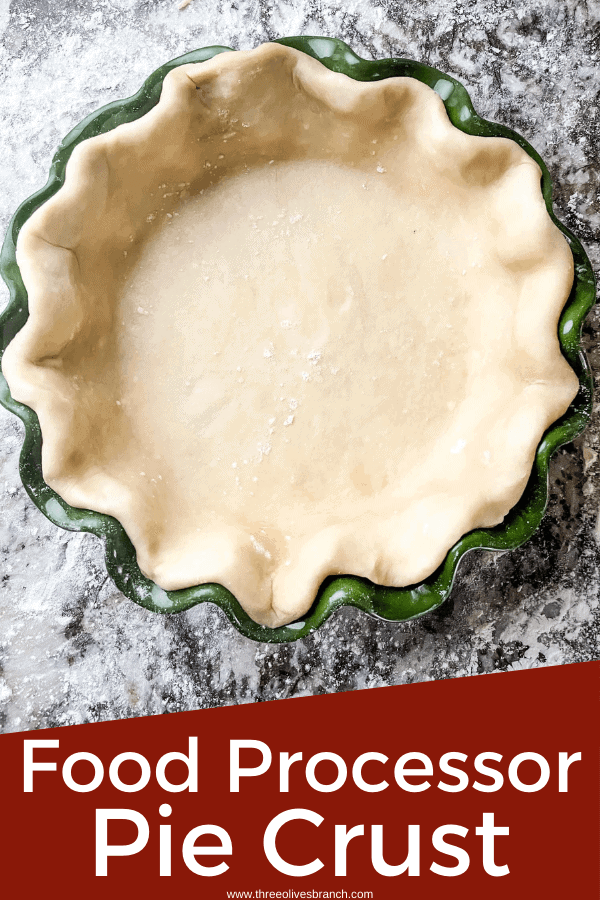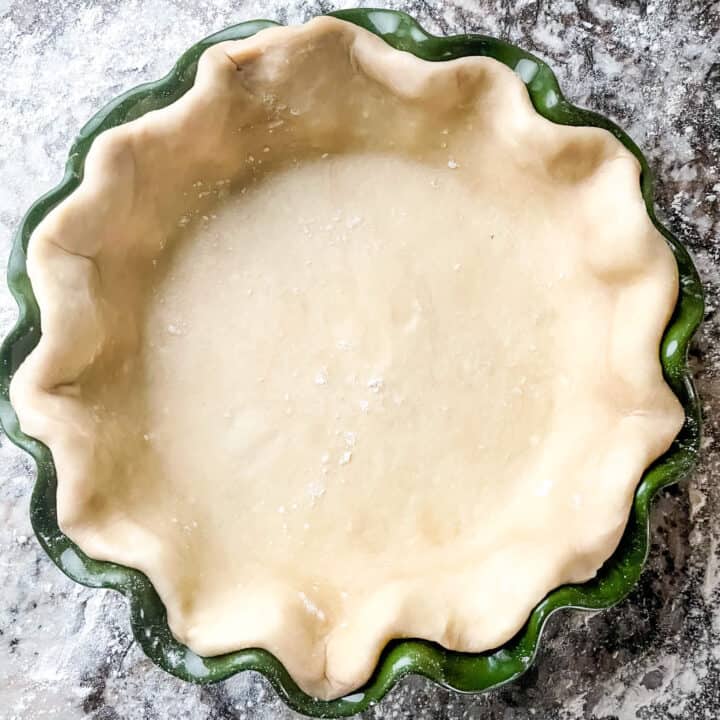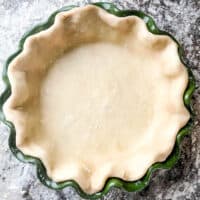 Easy Pie Crust (Food Processor)
Fast and easy pie crust made in the food processor.
Print
Pin
Rate
Instructions
Cut the butter into small chunks (1/4 to 1/2 Tablespoons in size). Place the butter and the shortening in the freezer to make them very cold. (See Note 2).

12 Tablespoons unsalted butter,

1/3 cup vegetable shortening

Prepare your ice water. Set aside.

Put the flour, salt, and sugar in the food processor. Pulse a few times to combine.

3 cups all purpose flour,

1 Tablespoon sugar,

1 teaspoon kosher salt

Add the butter and shortening to the flour. Pulse around 12 times until the butter is still in clumps approximately the size of corn kernels.

Continue pulsing while pouring the ice water through the food processor feed tube and continue pulsing until the dough forms a ball with most of the dough.

Remove the dough from the food processor, press together as needed, and wrap in plastic wrap. Refrigerate for 30 minutes.

Cut the dough in half and roll out each half on a well floured surface to your desired size and thickness as needed.

Gently lift, or fold over a rolling pin, and place in the pie dish. Continue with your pie recipe.
Notes
Ice water should be measured for the water used itself, not including the ice. The ice is just to make it cold. Measure when you are pouring it as melting ice will add to the water you use if you measure too early.
It is very important for the butter and shortening to be cold. Chill in the freezer at least 10 minutes, or have them in the refrigerator for at least 1 hour before using. You do not want them to be frozen, though.
Nutrition
Serving:

1

crust

|

Calories:

1610

kcal

|

Carbohydrates:

149

g

|

Protein:

20

g

|

Fat:

104

g

|

Saturated Fat:

52

g

|

Cholesterol:

181

mg

|

Sodium:

1180

mg

|

Potassium:

221

mg

|

Fiber:

5

g

|

Sugar:

7

g

|

Vitamin A:

2099

IU

|

Calcium:

48

mg

|

Iron:

9

mg

By