This Egg Salad Sandwich is a fast and easy lunch recipe. Cold egg salad can be made in advance. A protein packed vegetarian lunch option. Simple and classic flavors.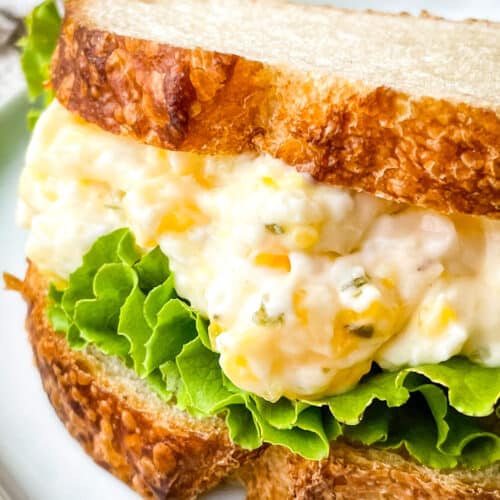 A simple Egg Salad Sandwich recipe that makes a quick and easy lunch or snack.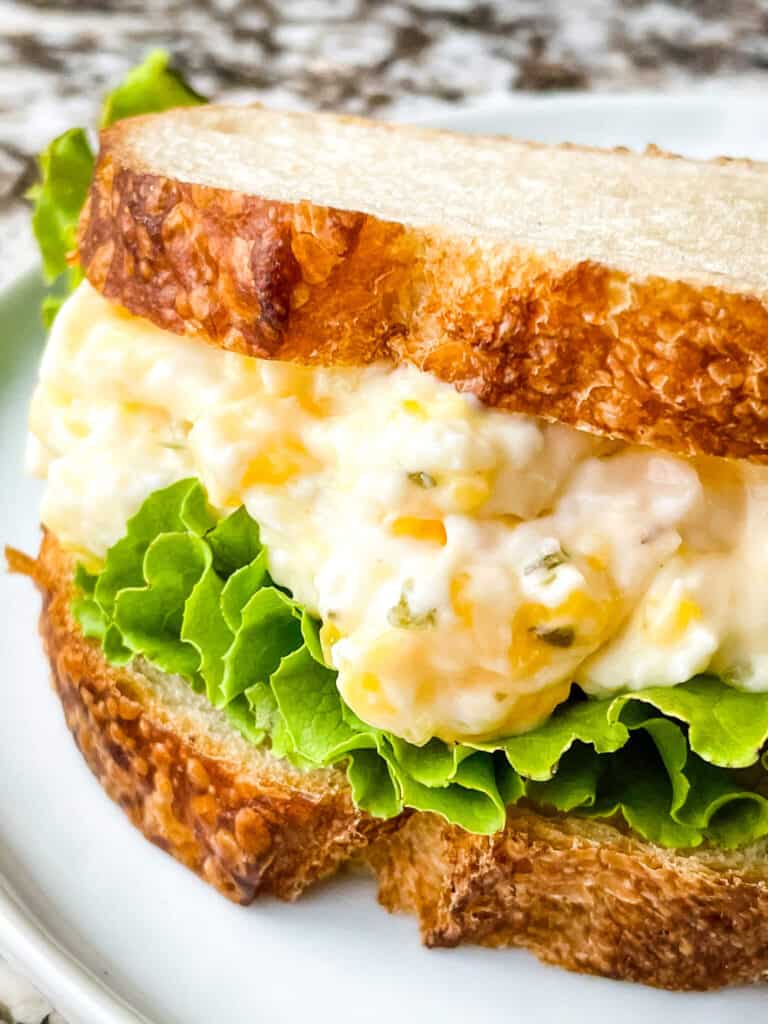 Egg Salad Sandwich
Egg Salad Sandwiches are also a great way to use up any possible leftover deviled eggs.  Just mash some up and add a little more of ingredients as needed.  
It is also a great way to get through those millions of hard boiled eggs from Easter.  Easy!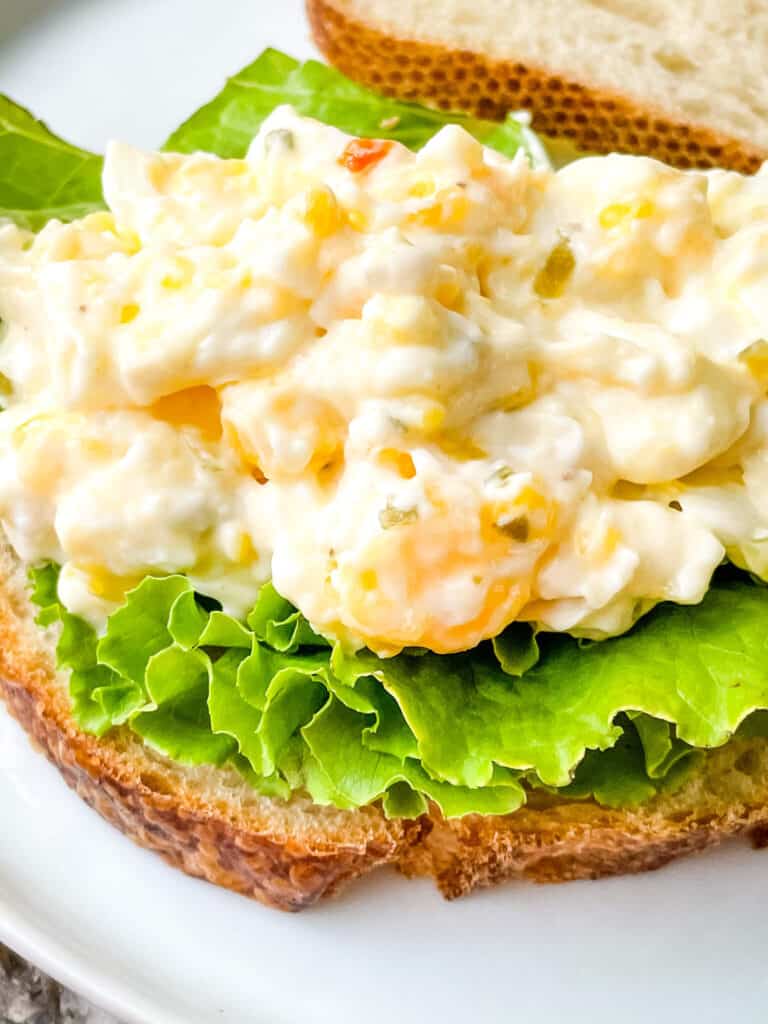 Why is it called egg salad sandwich?
Just like how we have a chicken salad, the egg salad is comprised of the chopped eggs with a creamy mixture. In this case, mayonnaise and other sauces and mix ins.
Since this egg mixture is loaded into a sandwich, it got a quite literal name.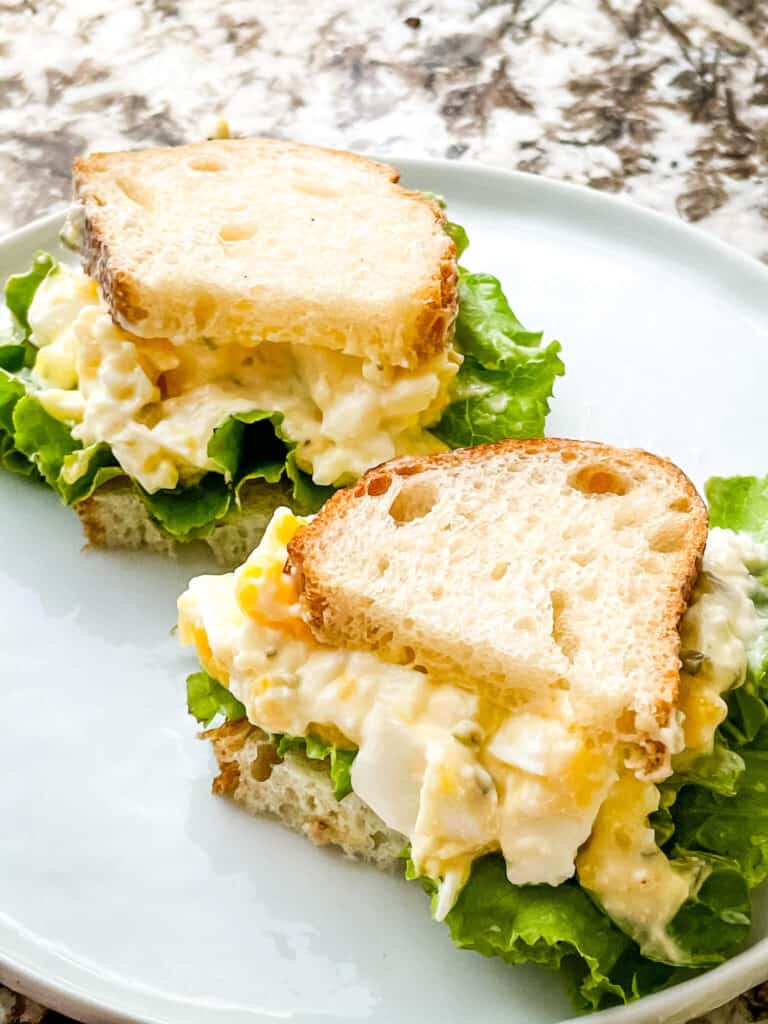 Is egg salad eaten cold?
Traditionally, when eaten on a sandwich, yes, it is eaten cold.
You can choose to heat it, similar to a tuna melt, but most find a warm egg salad to be unpleasant and not preferred.
How long can egg salad last?
According to the USDA, an egg salad can last up to five days.
Make sure it is stored properly in a sealed container and refrigerated.
If in doubt, it is better to be safe than sorry.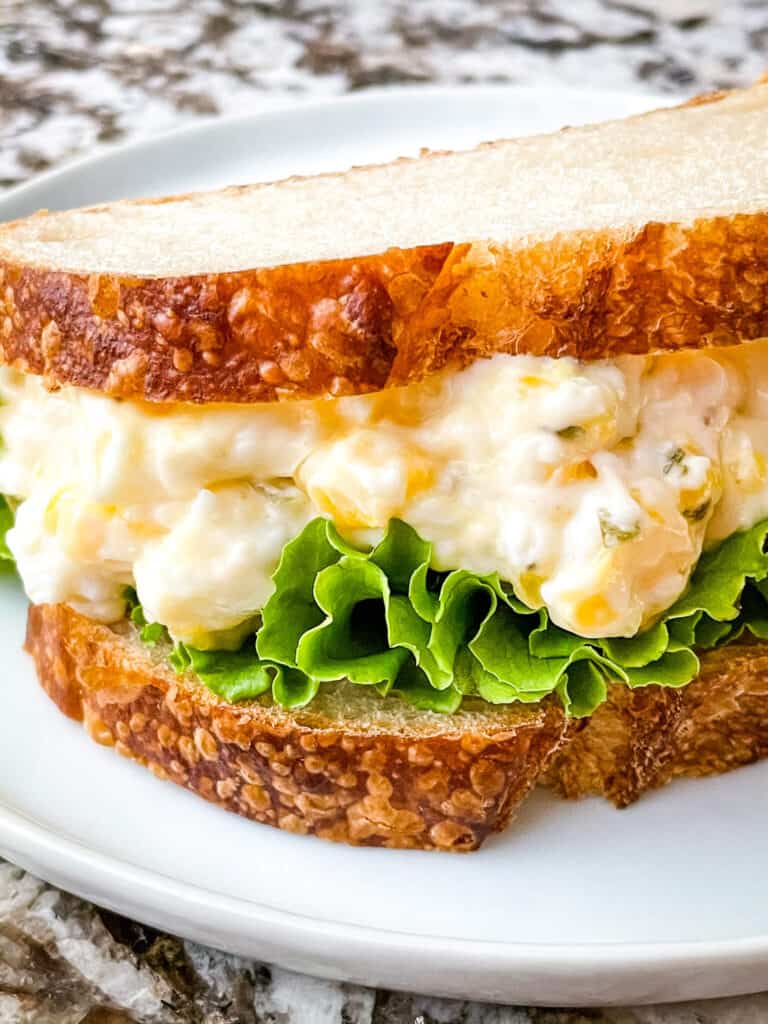 How to eat the egg salad
While the sandwich option is traditional, there are many ways to eat this egg mixture.
A classic is scooping the salad on top of lettuce. You can also put it in a wrap, lettuce wrap, or even eat it just plain.
Add in any other mix ins you might love such as carrots and layer on sandwich additions like lettuce and tomato.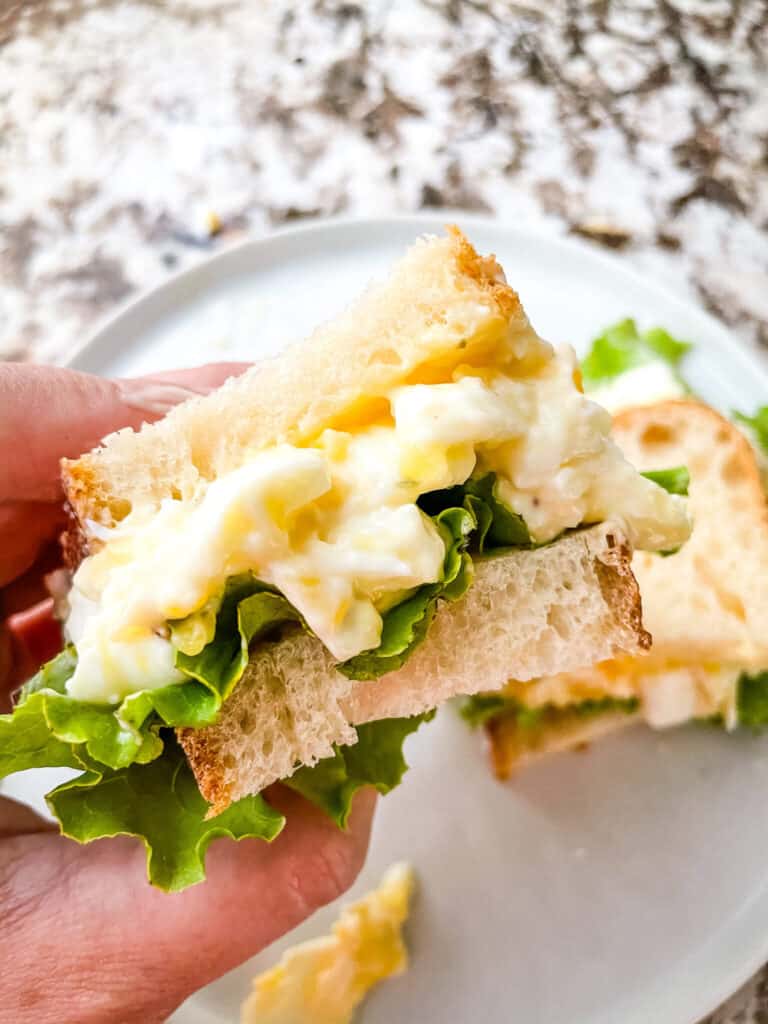 Making Large Batches
I love to make larger batches of this egg salad recipe and have them on hand for an easy lunch.
Just increase the quantities of everything needed for the batch size you are making.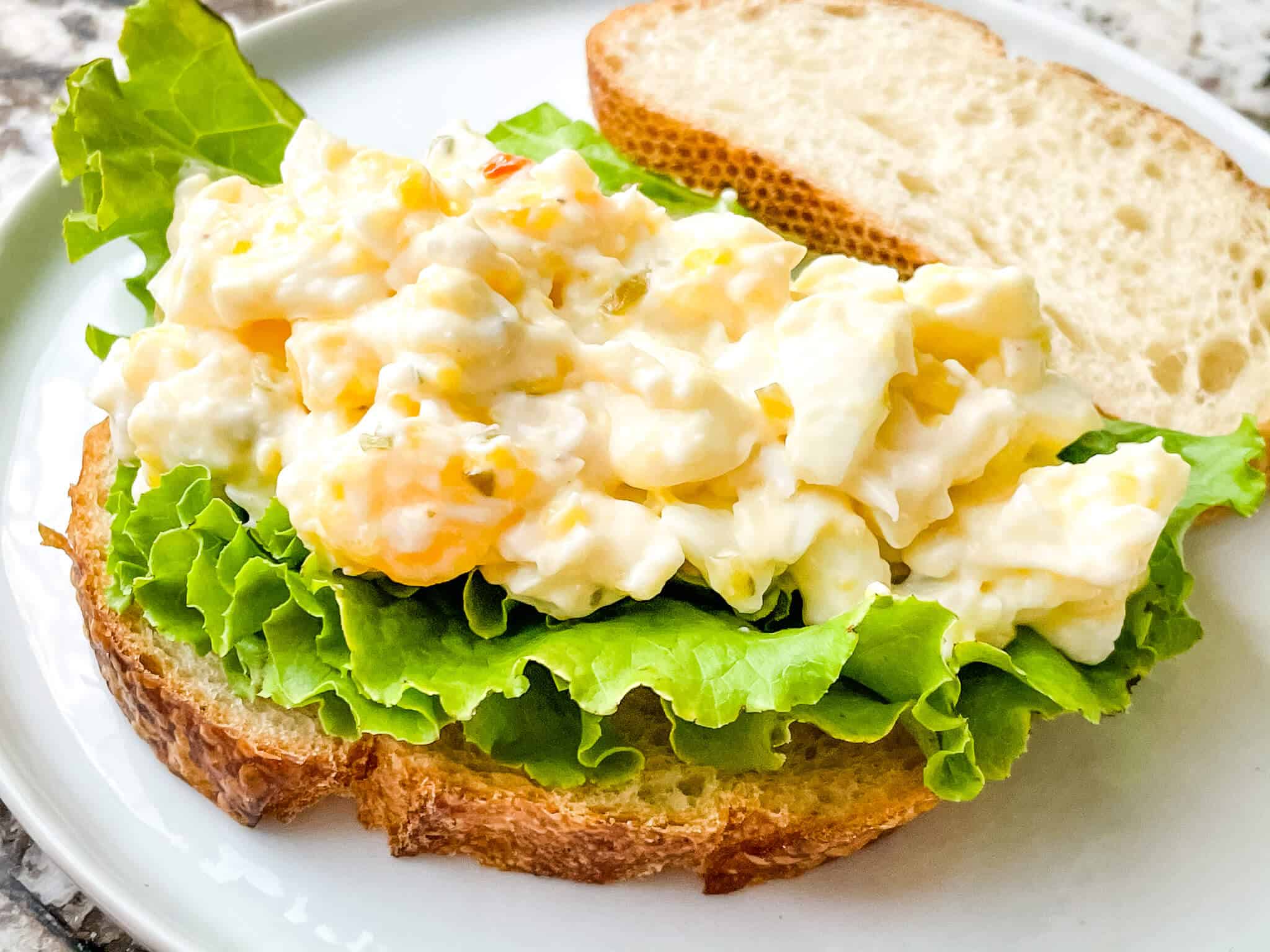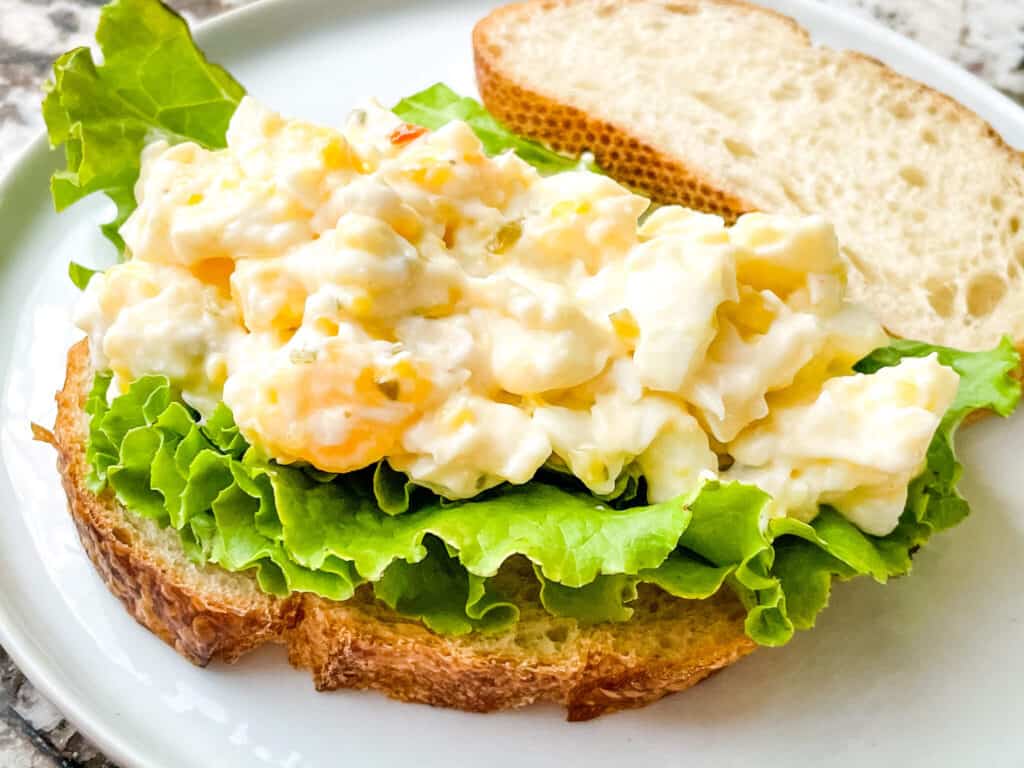 This post was originally published in February 2016 and has been updated with new pictures and content. The recipe remains the same.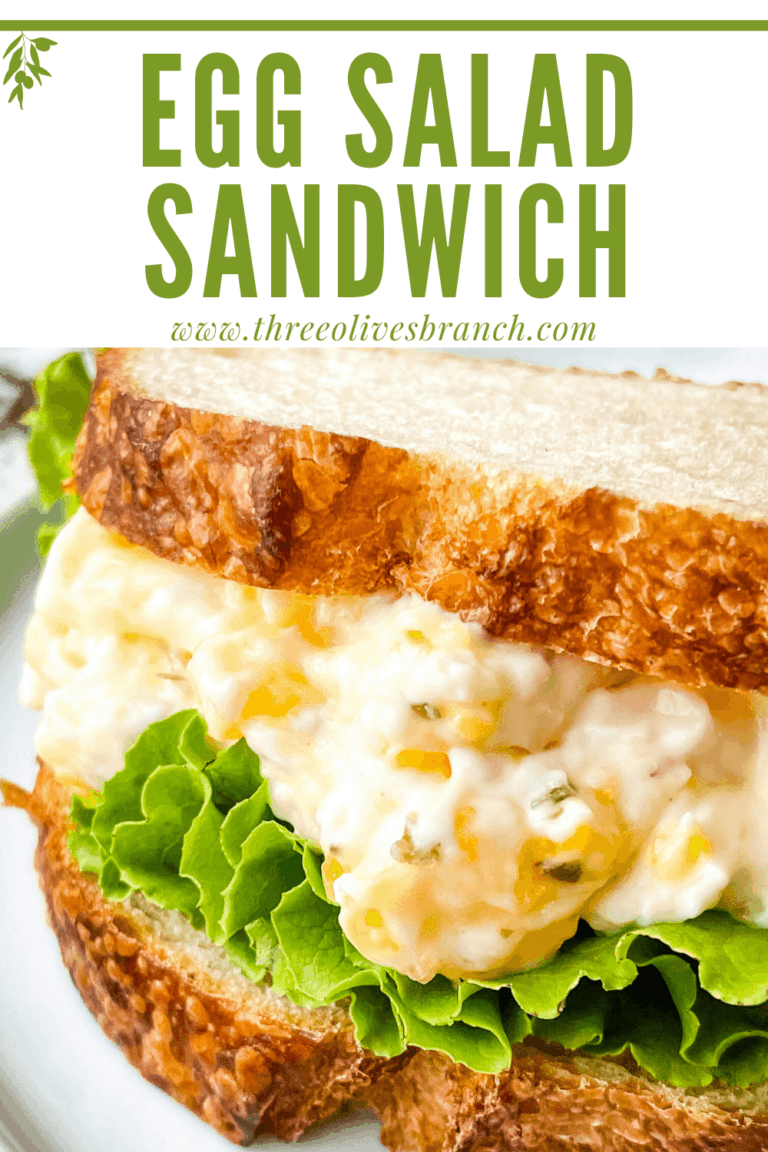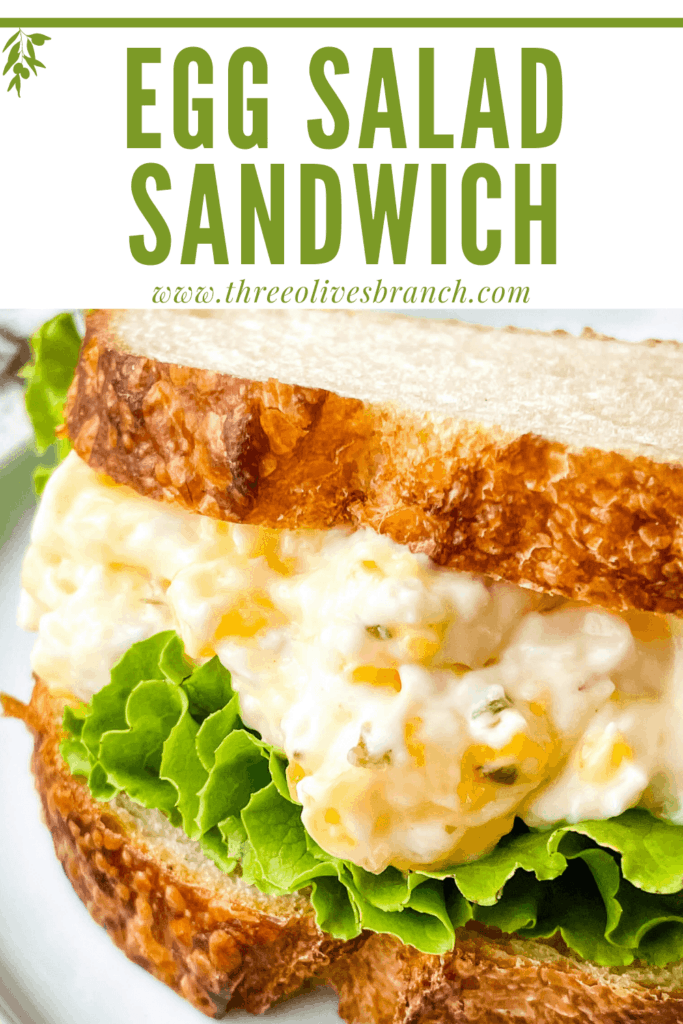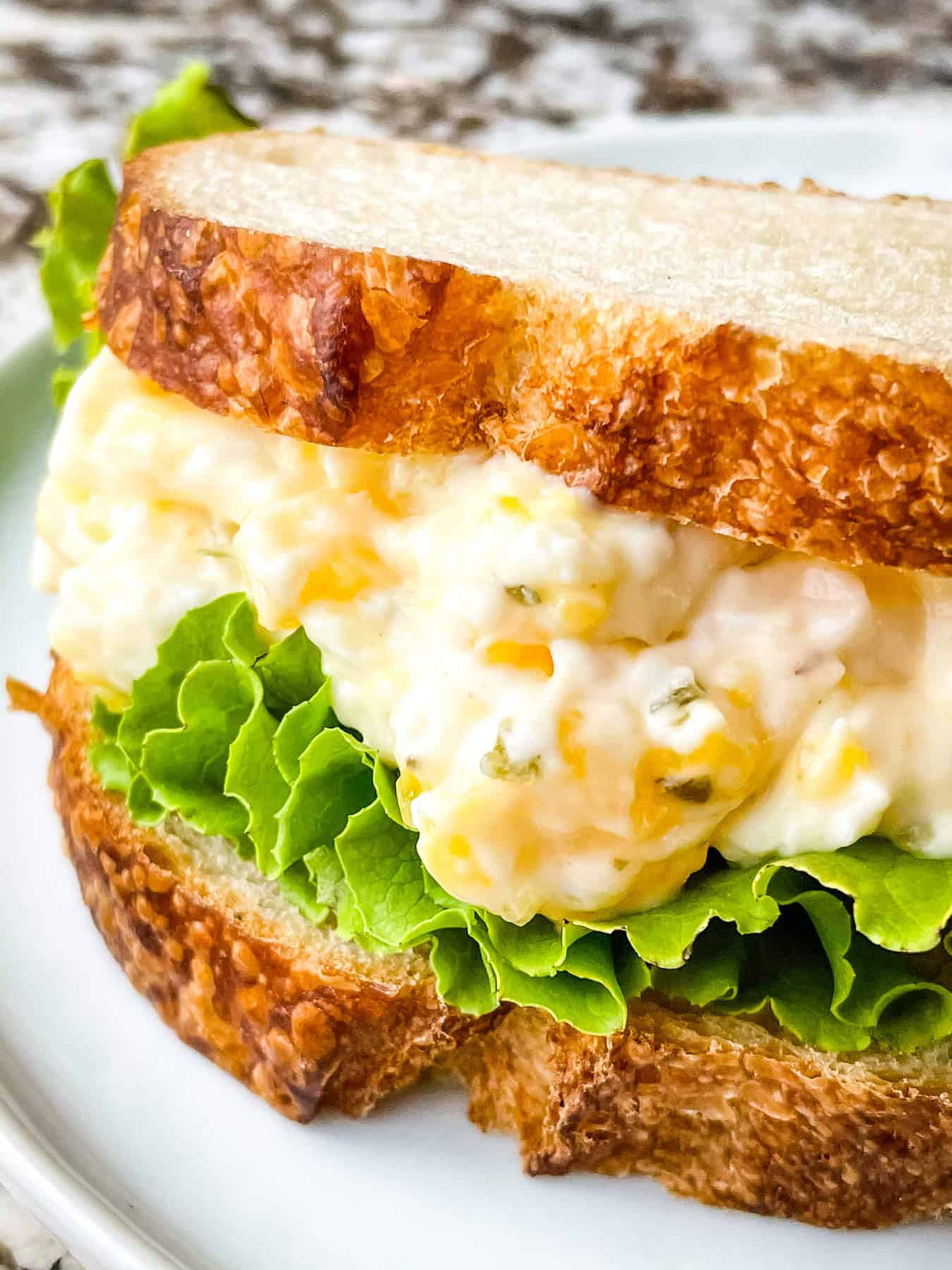 Instructions
Place the peeled eggs in a small bowl. Mash them with a fork until they are as chunky or smooth as you would like.

Add the celery, mayo, mustard, relish, hot sauce, and salt to the bowl. Stir to combine. Taste and adjust seasoning as needed.

Scoop the mixture onto a slice of bread if making a sandwich. This mixture can also be eaten as-is or on top of a salad. Refrigerate for up to 5 days.
Nutrition
Serving:

1

serving

|

Calories:

626

kcal

|

Carbohydrates:

4

g

|

Protein:

20

g

|

Fat:

58

g

|

Saturated Fat:

11

g

|

Polyunsaturated Fat:

27

g

|

Monounsaturated Fat:

16

g

|

Trans Fat:

1

g

|

Cholesterol:

583

mg

|

Sodium:

752

mg

|

Potassium:

281

mg

|

Fiber:

1

g

|

Sugar:

3

g

|

Vitamin A:

947

IU

|

Vitamin C:

3

mg

|

Calcium:

93

mg

|

Iron:

2

mg

By