This Espresso Martini is a delicious coffee cocktail recipe. Great for cold weather and after dinner drinks or holiday party beverage. Just 3 ingredients and easy to make.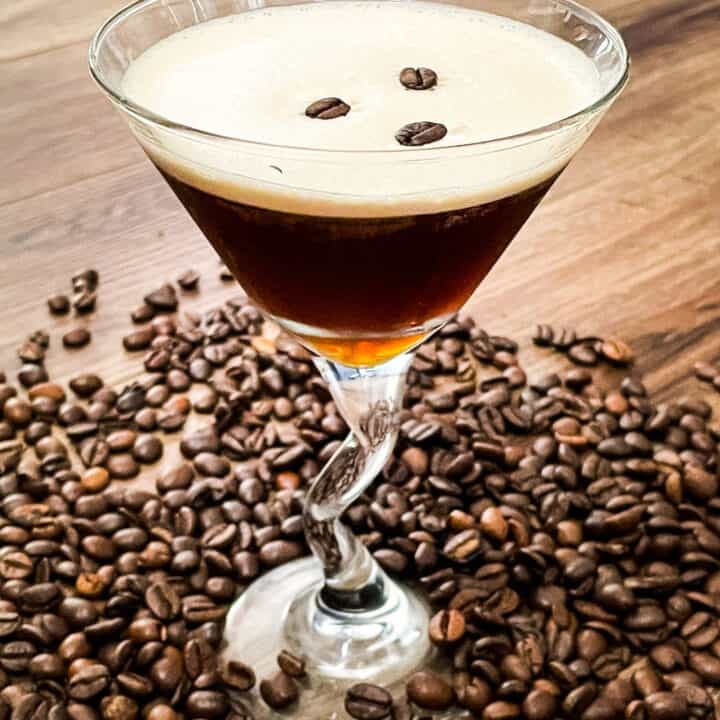 Calling all coffee lovers! You will LOVE this Espresso Martini! Just three ingredients for a coffee flavored cocktail.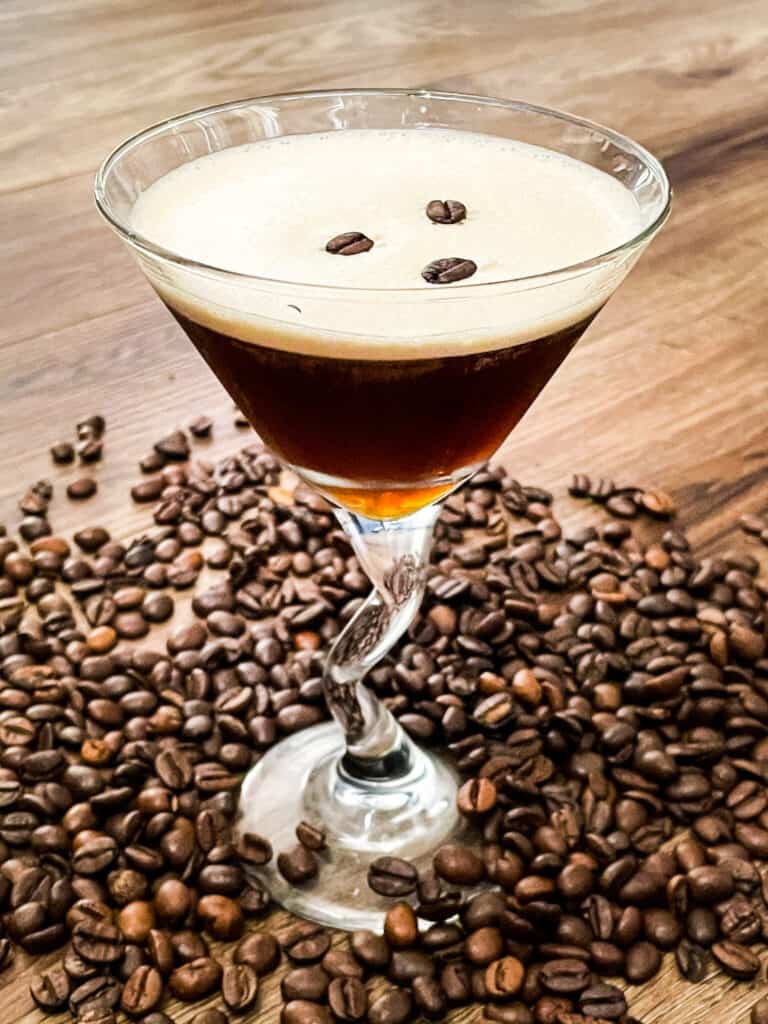 Espresso Martini
Even as a coffee lover, I never thought I would like cocktails made with coffee. It seemed that they would be too sweet or too creamy.
And so I was honestly not expecting to ever enjoy any type of coffee cocktail. But I was so wrong!
This coffee martini is an amazing balance of sweet and bitter. You will love it at happy hour or even as an after dinner drink alongside some Coffee Shortbread!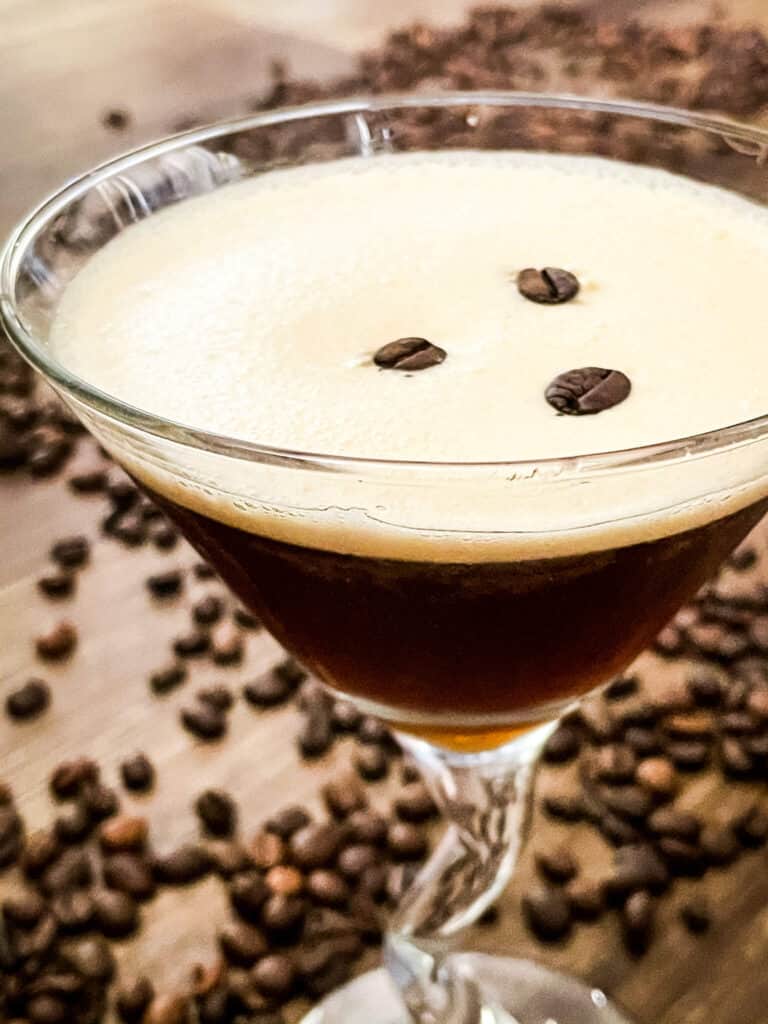 What is in an Espresso Martini?
These are the ingredients you need for the drink:
Brewed Espresso
Vodka
Coffee Liqueur
Espresso Beans (for garnish)
What gives espresso martini the foam?
The foam is a classic part of the martini, and delicious!
It is made from the oils in the coffee being shaken vigorously and injected with air in the shaker. So shake hard!
Some of the foam might get stuck on the sides of the shaker, so swirl it around before quickly pouring it out to get as much foam as you can into that glass.
What can you use instead of a cocktail shaker?
No cocktail shaker? No problem!
Find another vessel that has a lid, such as a to-go coffee cup, tumbler, or even a clean jar.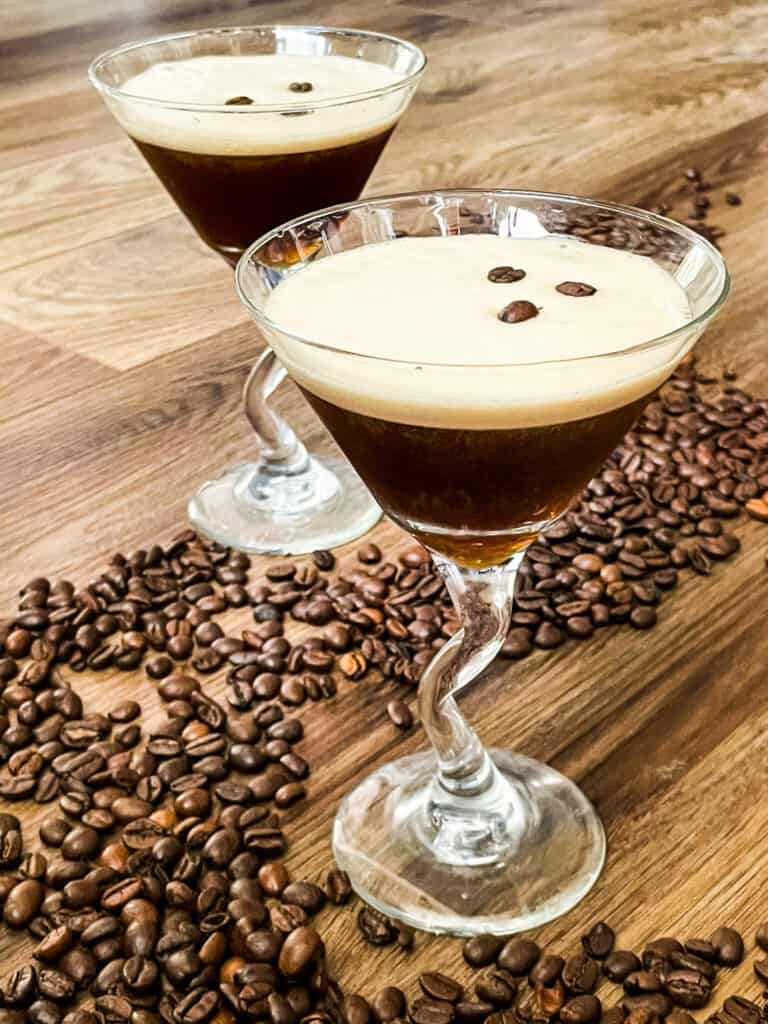 What's the difference between a Black Russian and an espresso martini?
A Black Russian cocktail is made with just two ingredients: vodka and coffee liqueur.
The espresso martini takes it up a notch with the addition of fresh brewed espresso.
Why is there 3 coffee beans in an espresso martini?
I always thought that this was just a fun garnish, but there is an origin to the three beans floating on top.
In Italy, three coffee beans are served on top of Sambuca (an Italian liqueur) and represent health, wealth, and happiness.
So this garnish is a nod to that classic.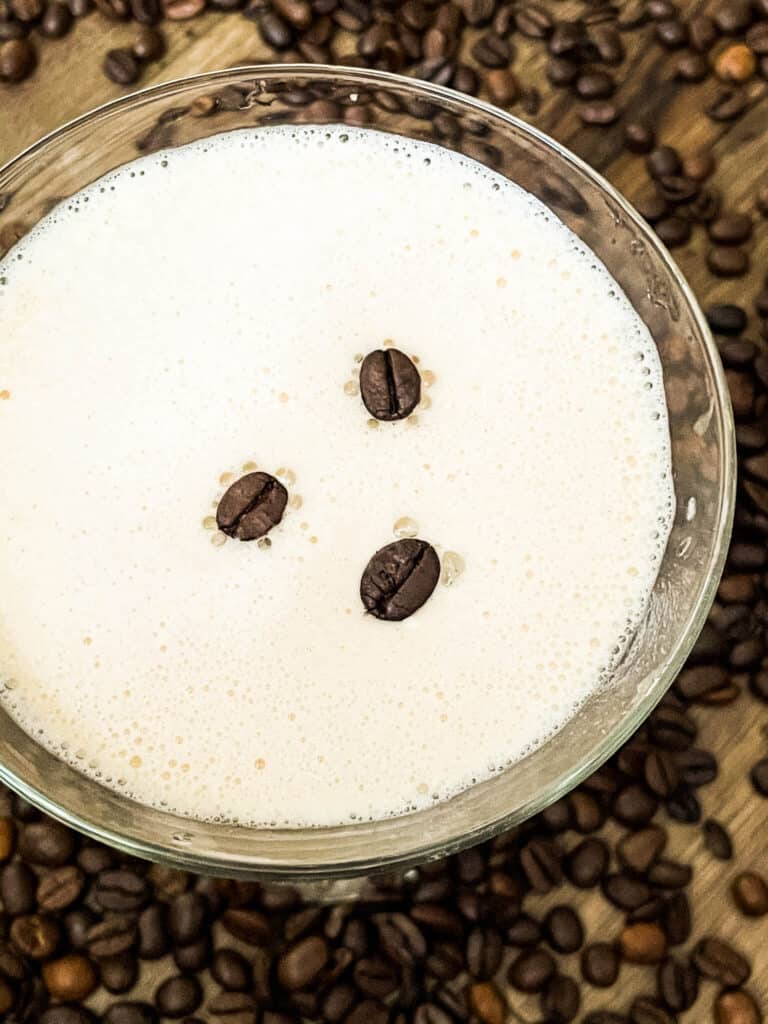 Do I have to use espresso?
While named specifically for espresso, you can also make this cocktail with either chilled coffee or cold brew. Just swap them out for the same portions.
I prefer espresso over the other options because it has a deeper, darker, roasted flavor. If you use coffee or cold brew, the roasted flavor might be lighter since it is not as dense (coffee uses more water than espresso). But use any option that you like!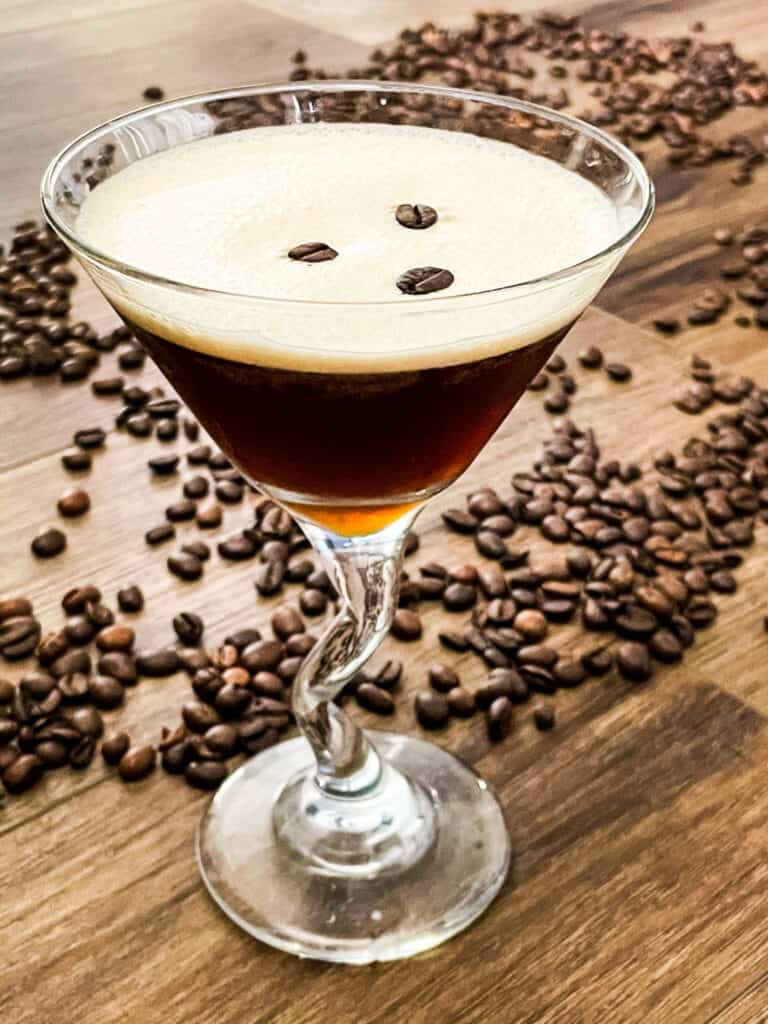 Is Kahlua or Tia Maria better for espresso martini?
Either options will taste great. Kahlua is the more popular and commonly known brand.
In taste difference, Tia Maria is a little less sweet. There are also many other brands of coffee liqueur out there.
Ultimately, go with what you like – all of them will taste great!
How to Make Espresso Martini
Brew your espresso and let it chill to at least room temperature or colder.
Put the chilled espresso, vodka, and coffee liqueur in a cocktail shaker with a big scoop of ice and shake until the shaker is very cold, about 30 seconds.
Pour into the martini glass and place the three espresso beans on top, if using. Serve immediately.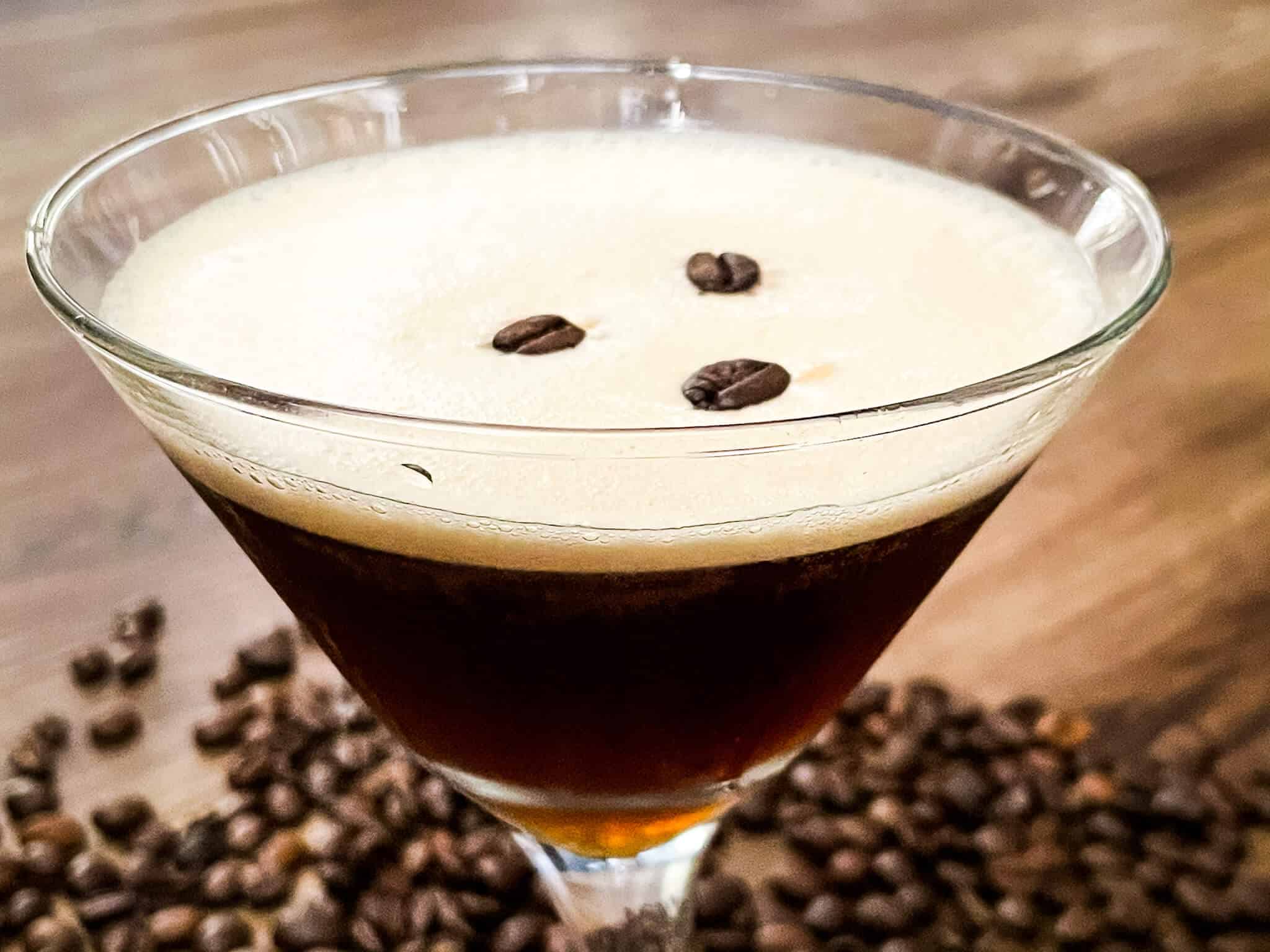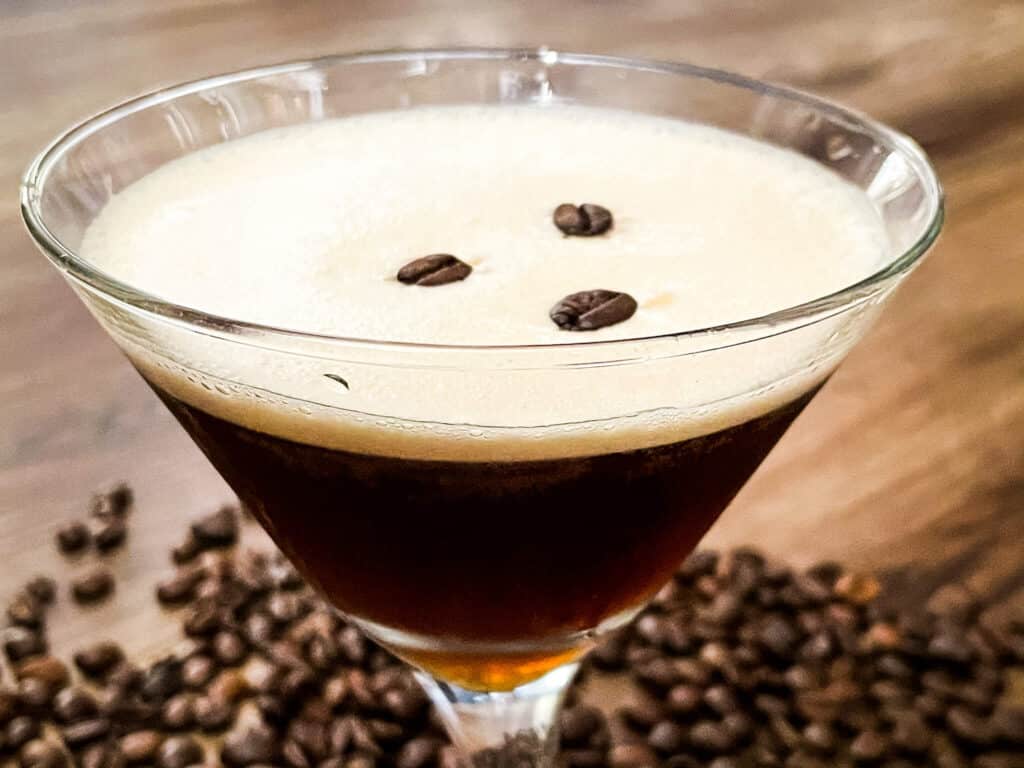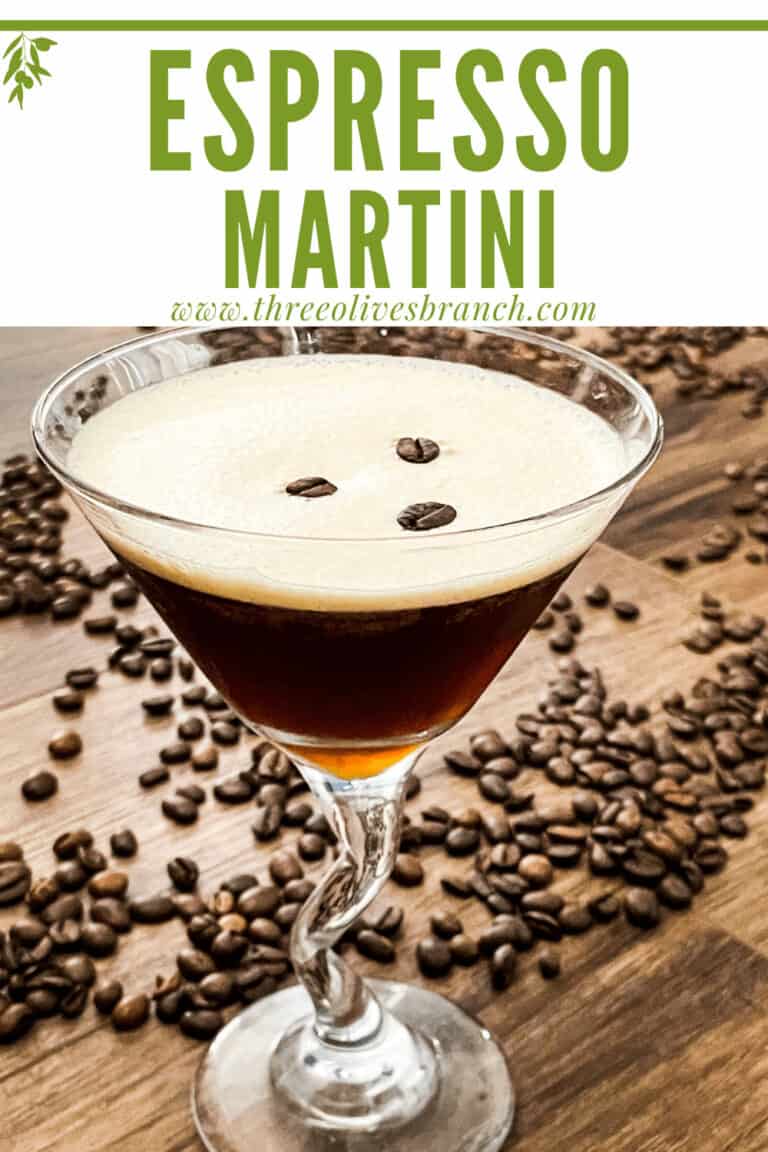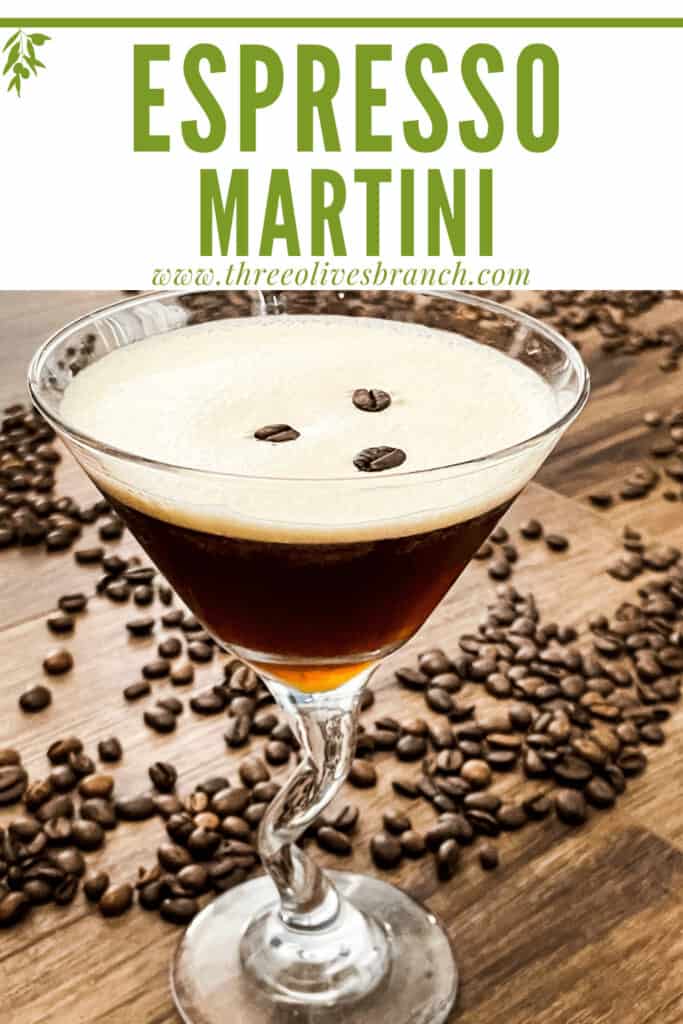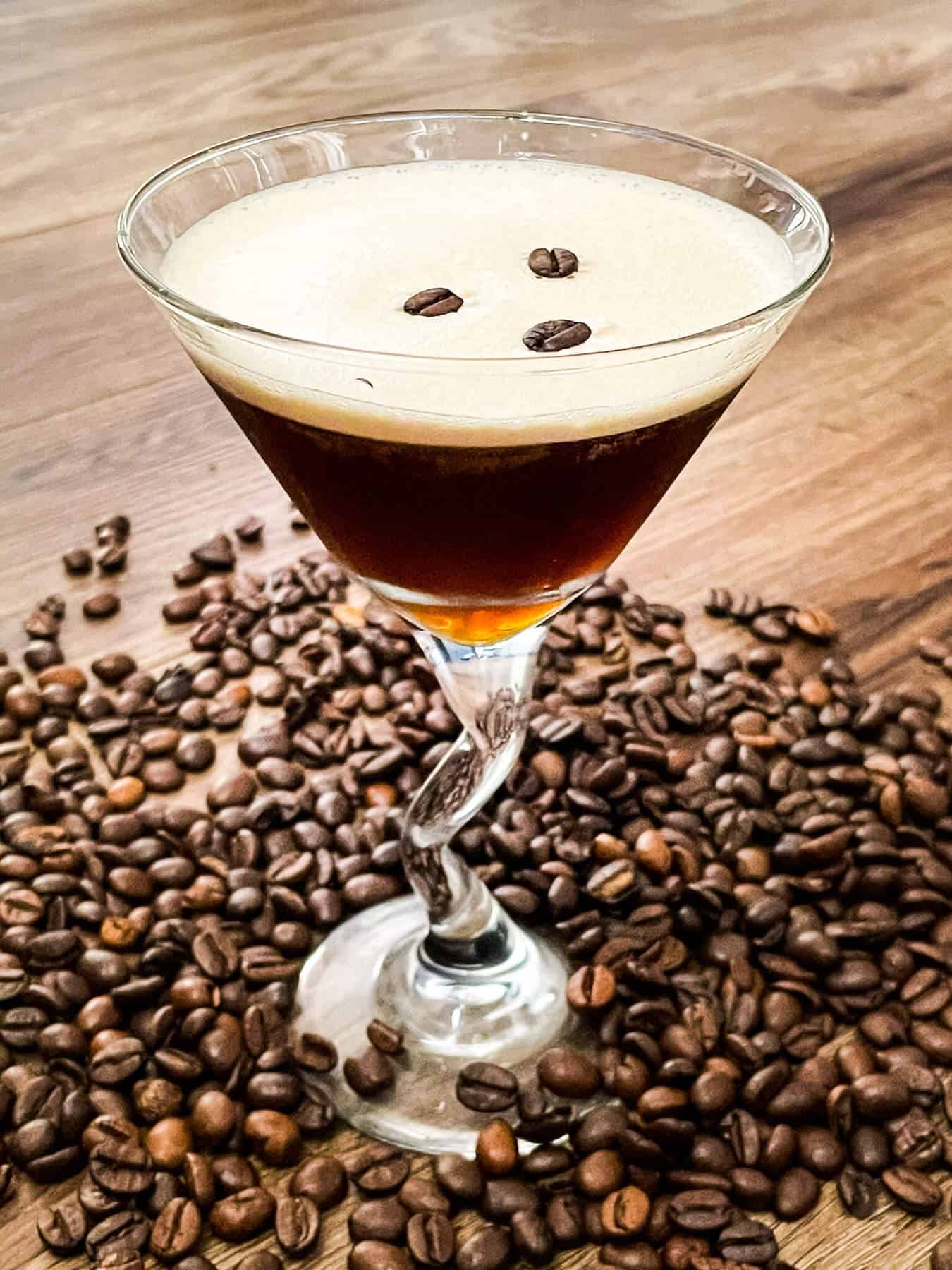 Ingredients
1

ounce

espresso

chilled (½ an espresso shot) (or cold brew, or chilled coffee)

2

ounces

vodka

1

ounce

coffee liqueur

ice

3

coffee beans

for garnish, optional
Instructions
Brew your espresso if you have not already and put in the refrigerator to chill. It should be at least room temperature, ideally cold, before making the drink. You can also use cold brew coffee.

Put the espresso, vodka, and coffee liqueur in a cocktail shaker. Fill with ice and shake vigorously for at least 30 seconds until the shaker is very cold.

Immediately pour into the martini glass. For optimal coffee foam on top, pour quickly (not slowly).

Place three coffee beans on top for garnish and serve immediately.
Notes
One ounce is two tablespoons if you wish to measure this way instead.
Chilling the espresso can be done in advance. The 3 minutes is how long it takes once the espresso is chilled. For a fast chilling, place in a freezer.
Nutrition
Serving:

1

drink

|

Calories:

328

kcal

|

Carbohydrates:

35

g

|

Protein:

3

g

|

Fat:

1

g

|

Saturated Fat:

1

g

|

Polyunsaturated Fat:

1

g

|

Monounsaturated Fat:

1

g

|

Sodium:

13

mg

|

Potassium:

1003

mg

|

Sugar:

13

g

|

Calcium:

40

mg

|

Iron:

1

mg

By