A three ingredient jam for blackberries or marionberries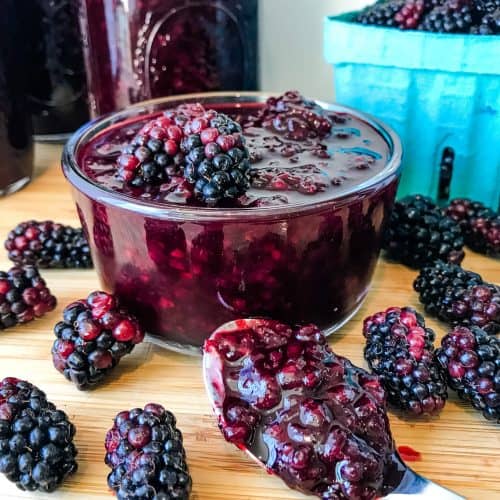 This Homemade Blackberry Jam Recipe (Marionberry Jam) is my absolute favorite! A rich berry flavor with just three ingredients and no pectin.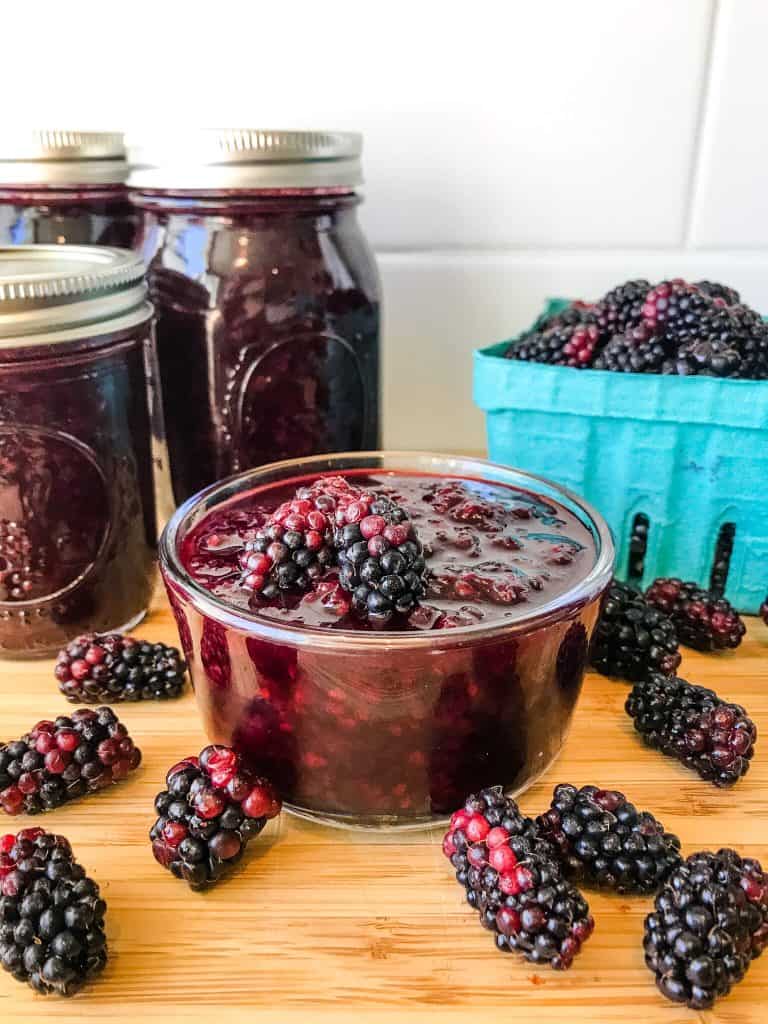 This post contains affiliate links.
I have been on a jam kick and while my standard go-to for jam has always been raspberry jam, this Homemade Blackberry Jam Recipe (Marionberry Jam) is quickly becoming my favorite homemade jam!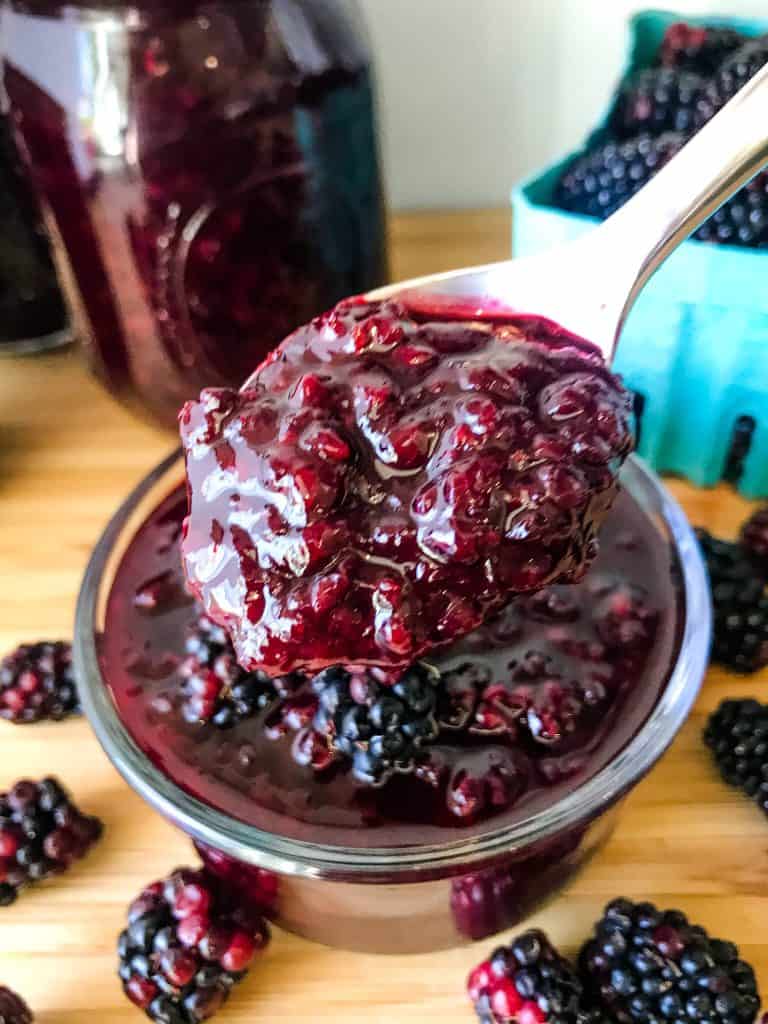 I went to visit my sisters and their families in Portland, Oregon and one of my favorite things to do in the summer is go berry picking in the Pacific northwest. Luckily my trip was right in berry season, and during marionberry or blackberry prime season! We went crazy with picking berries and after making several batches of Mixed Berry Crumble Bars, I made a TON of jam!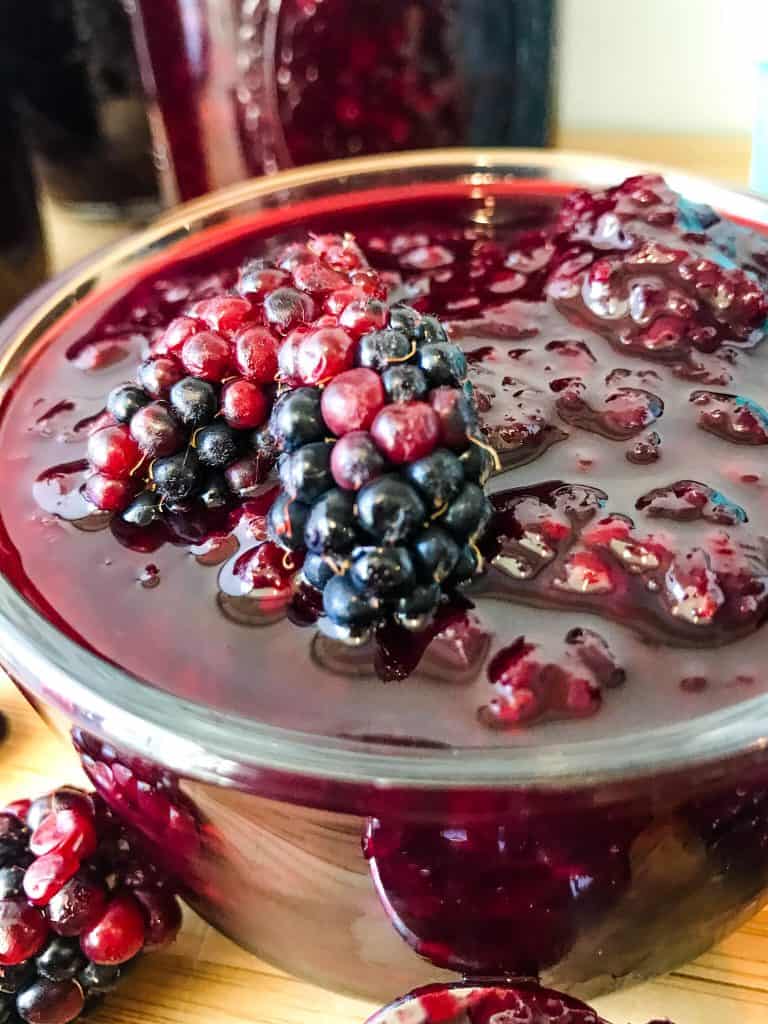 Making the Homemade Blackberry Jam Recipe (Marionberry Jam) was an endeavor just due to how many berries we had. But the process is very simple and takes just about 30 minutes. I like my jam a little on the thicker side, so I cook it a little longer, but you can make it as thin or thick as you like.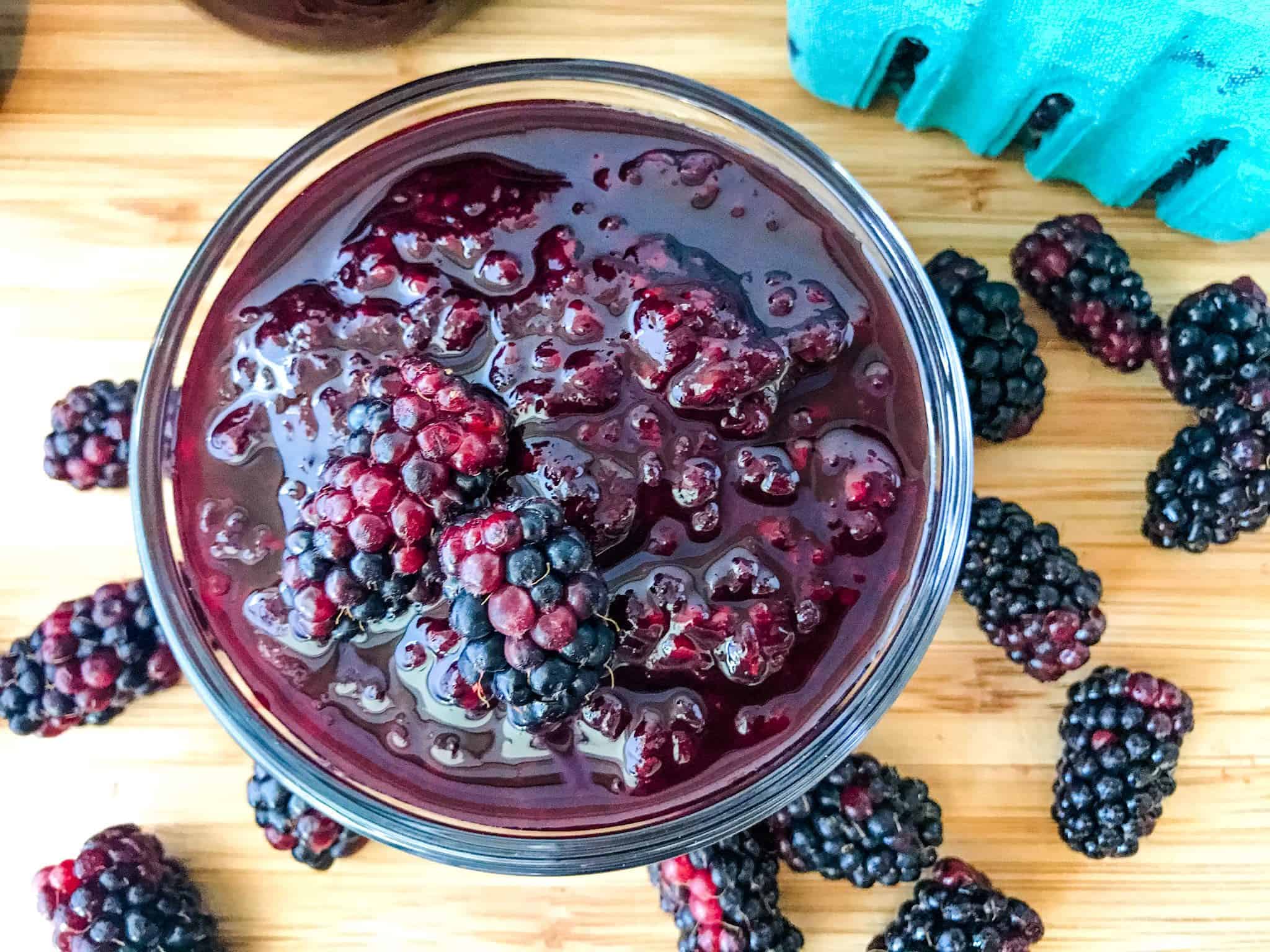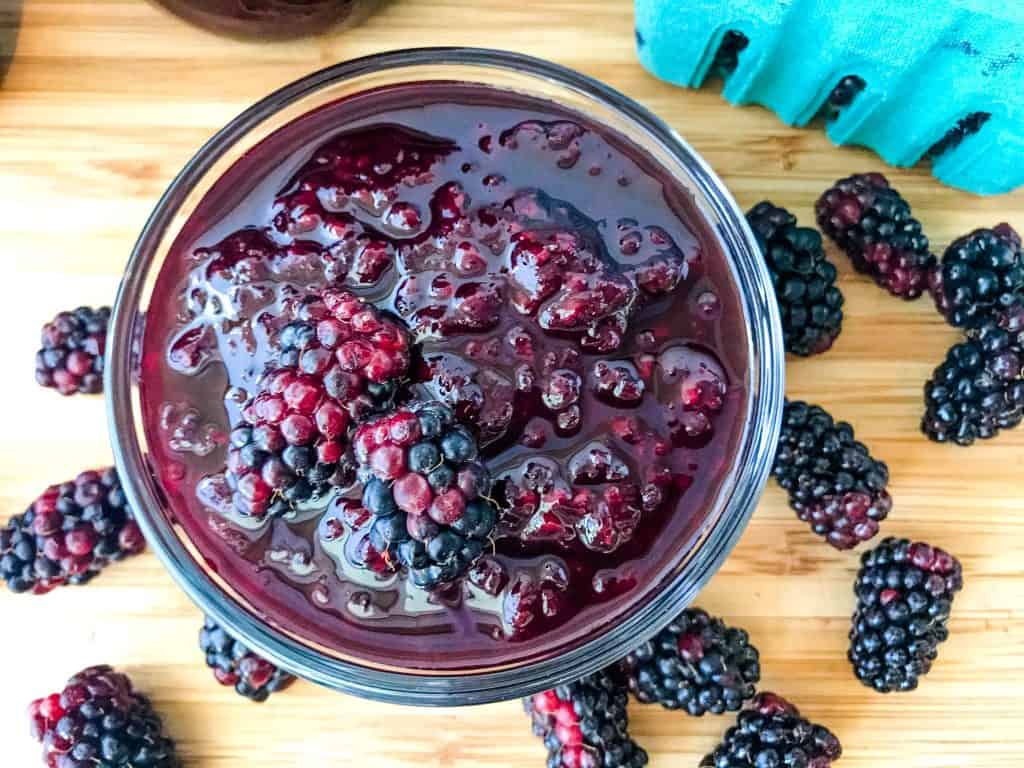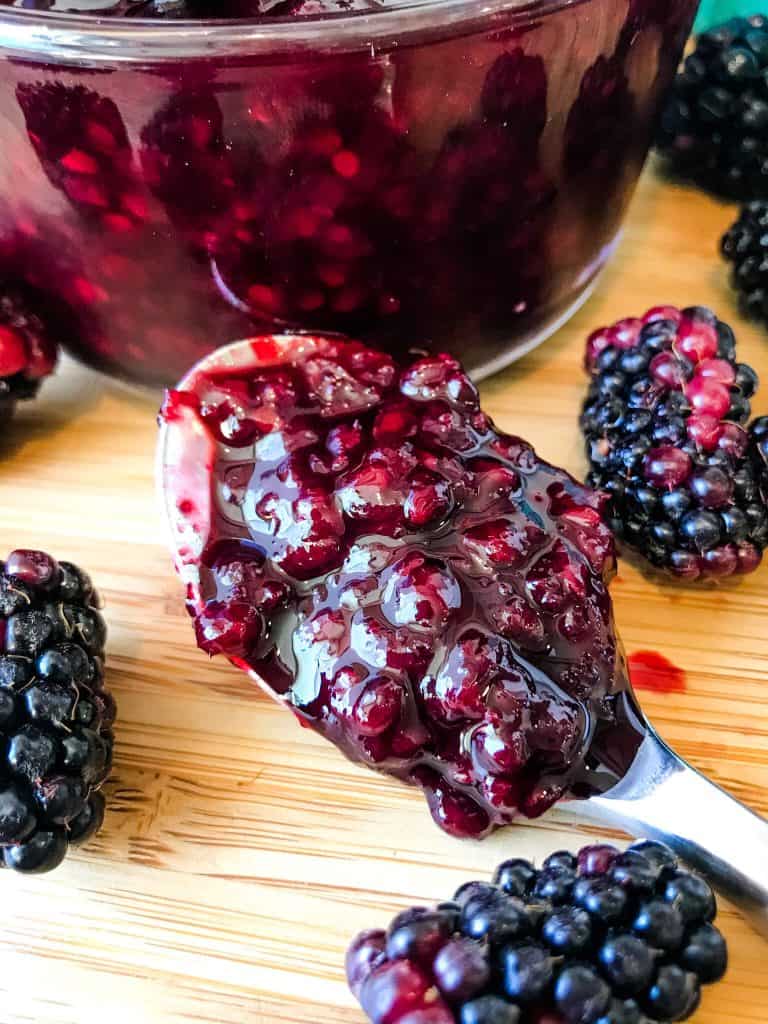 This marionberry jam does not use pectin, which is a substance from fruit that thickens a jam or jelly. Berries are naturally high in pectin, so it is not necessary to add any here.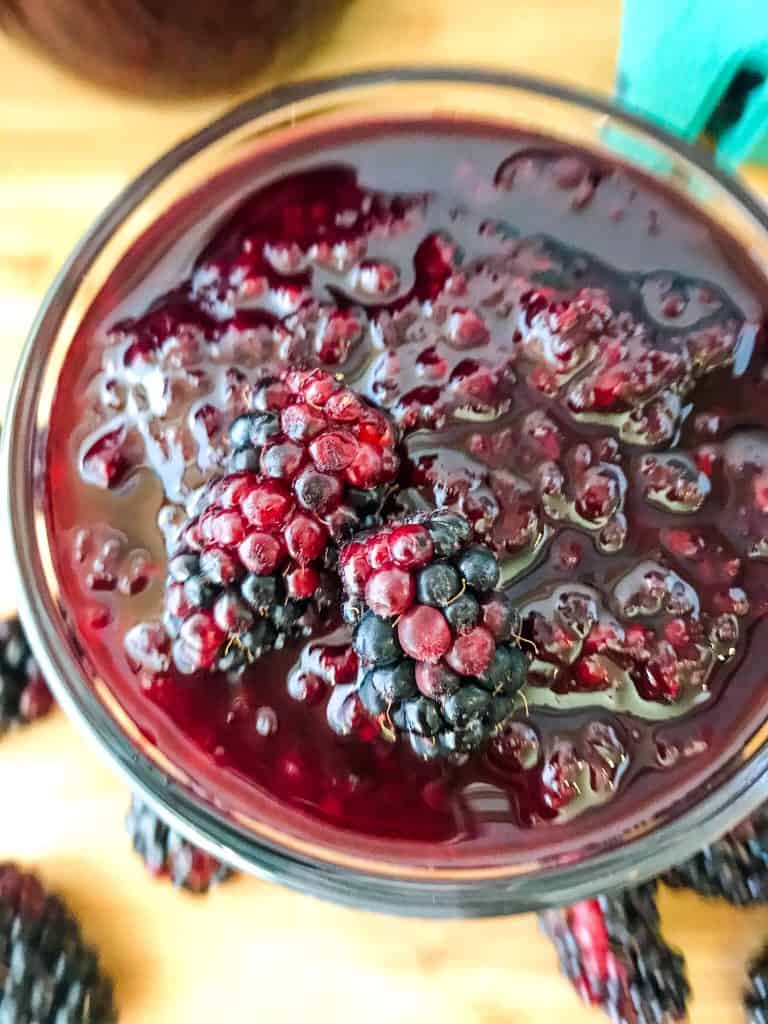 I was just in LOVE with how beautiful not only the berries but also the jam was. It has such an amazing deep purple color to it. And I love how the berries themselves have spots of lighter colors throughout them. There are more pictures than normal in this post because it is just so pretty 😀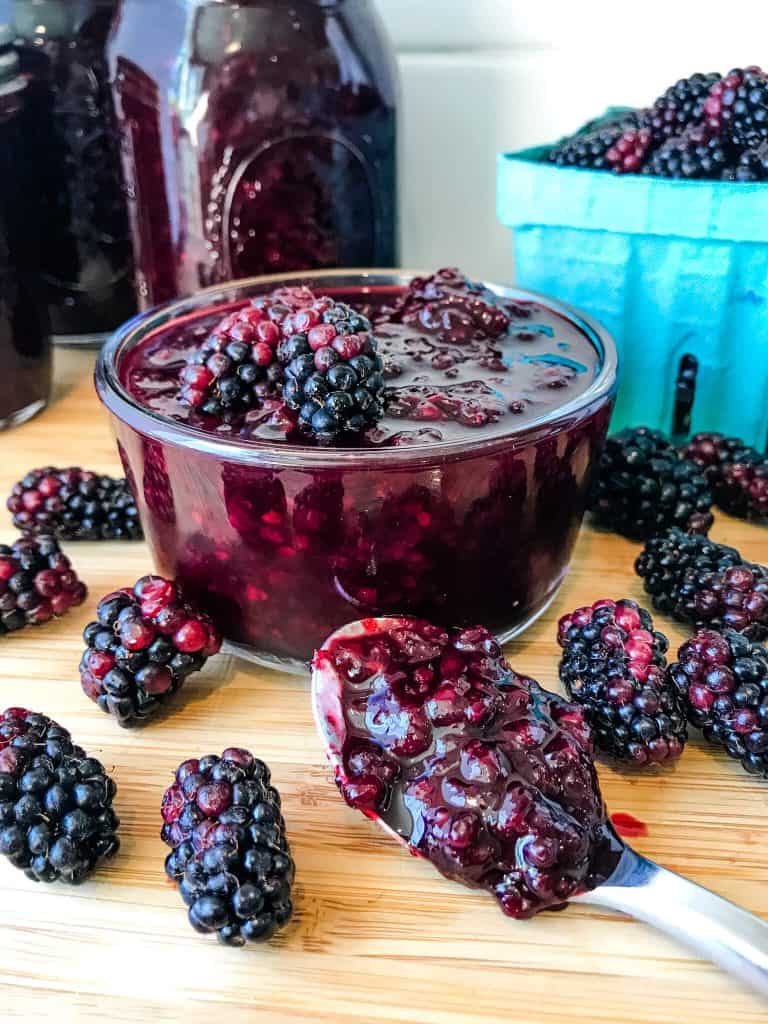 What are marionberries?
Marionberries are a variety of blackberries that was the result of a cross breed in Marion County, Oregon. You can easily substitute marionberries and blackberries for each other in recipes.
They look very similar to a blackberry but tend to be on the larger end of size, and they are also typically sweeter. I just LOVE marionberries so whenever I visit Oregon, I stock up on marionberry foods as much as I can!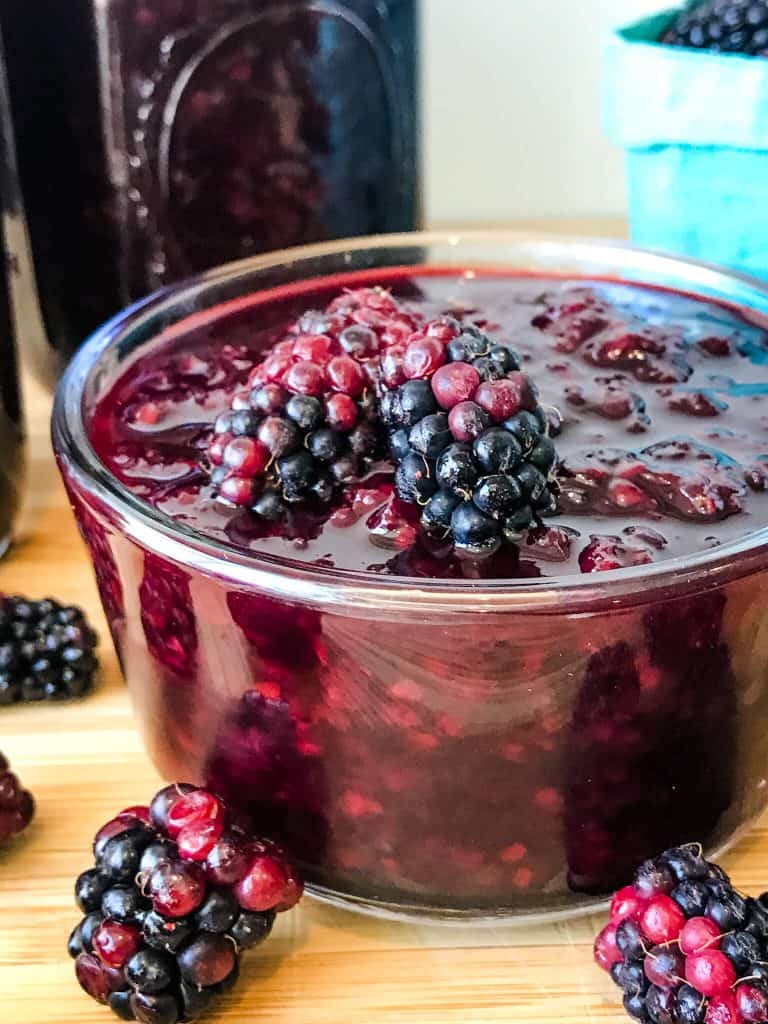 Homemade Jam
Make your own homemade jams! They are easy and use just a few ingredients, with no pectin.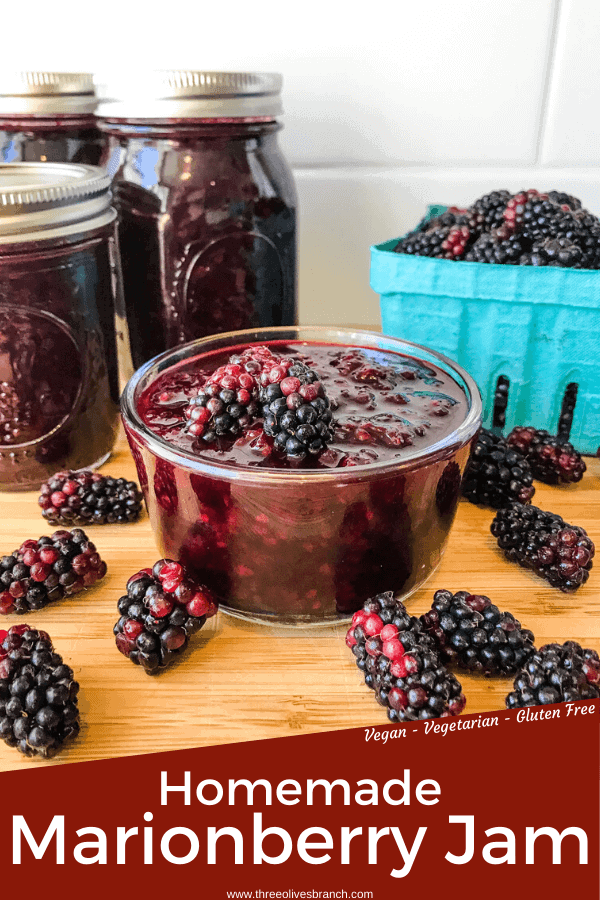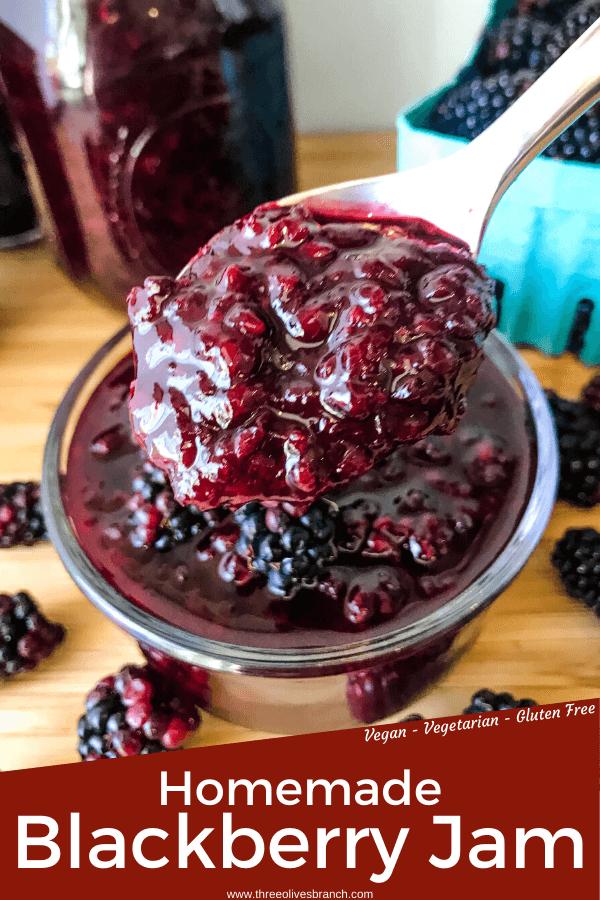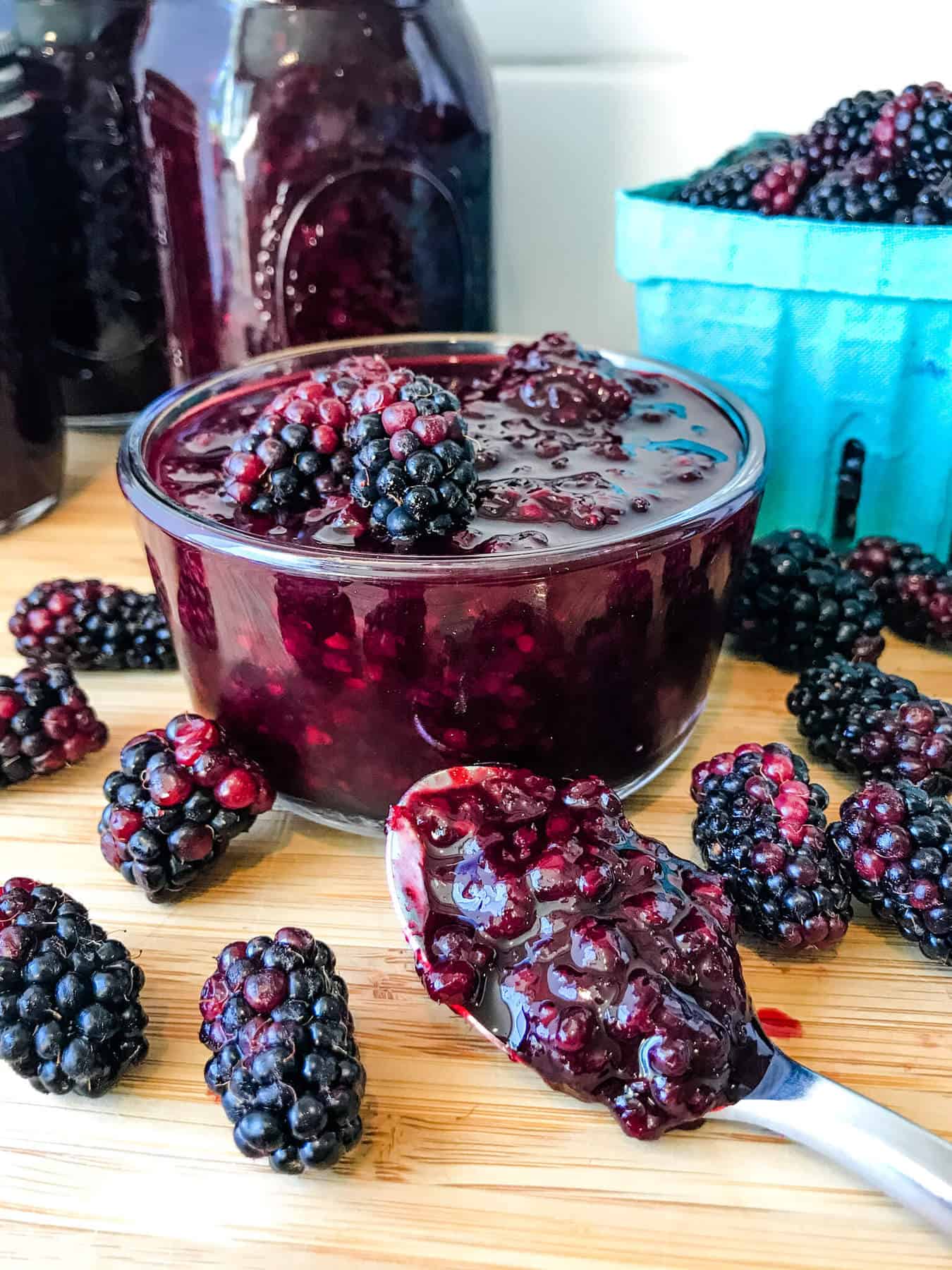 Ingredients
1

pound

blackberries (marionberries)

fresh or frozen

2/3

cup

sugar

2

Tablespoons

lemon juice
Instructions
Place the berries, sugar, and lemon juice in a medium saucepan.

Bring the berries to a boil over medium high heat. Reduce heat to medium and simmer to thicken, approximately 15 minutes.

Use a potato masher or fork to mash the fruit as much or little as desired.

The jam is done when it is thick and more of a clump when put on a cold spoon or cold plate and tilted. If it runs like honey, it is not thick enough yet and you need to heat it longer.

Store in a jar in the refrigerator for up to three weeks. Or freeze.
Notes
Follow proper canning procedures to store at room temperature. You can also freeze this jam.
The volume you get will vary with how long you cook it (how thick it is) and how much you mash it.
This will roughly fill one pint sized mason jar, which is perfect for storing in the refrigerator.
Nutrition
Calories:

359

kcal

|

Carbohydrates:

89

g

|

Protein:

3

g

|

Fat:

1

g

|

Saturated Fat:

1

g

|

Sodium:

3

mg

|

Potassium:

367

mg

|

Fiber:

12

g

|

Sugar:

78

g

|

Vitamin A:

485

IU

|

Vitamin C:

53

mg

|

Calcium:

66

mg

|

Iron:

1

mg

By