Orange Glaze is a fast and easy citrus sauce recipe for your baked goods! A perfect way to add orange to your desserts, cookies, cakes, muffins, and other sweets.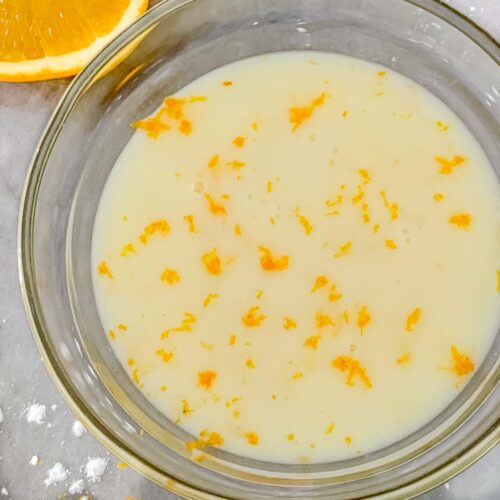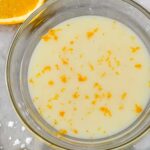 This fast and easy Orange Glaze is perfect to use with your dessert and baked good recipes! A sweet citrus dessert sauce.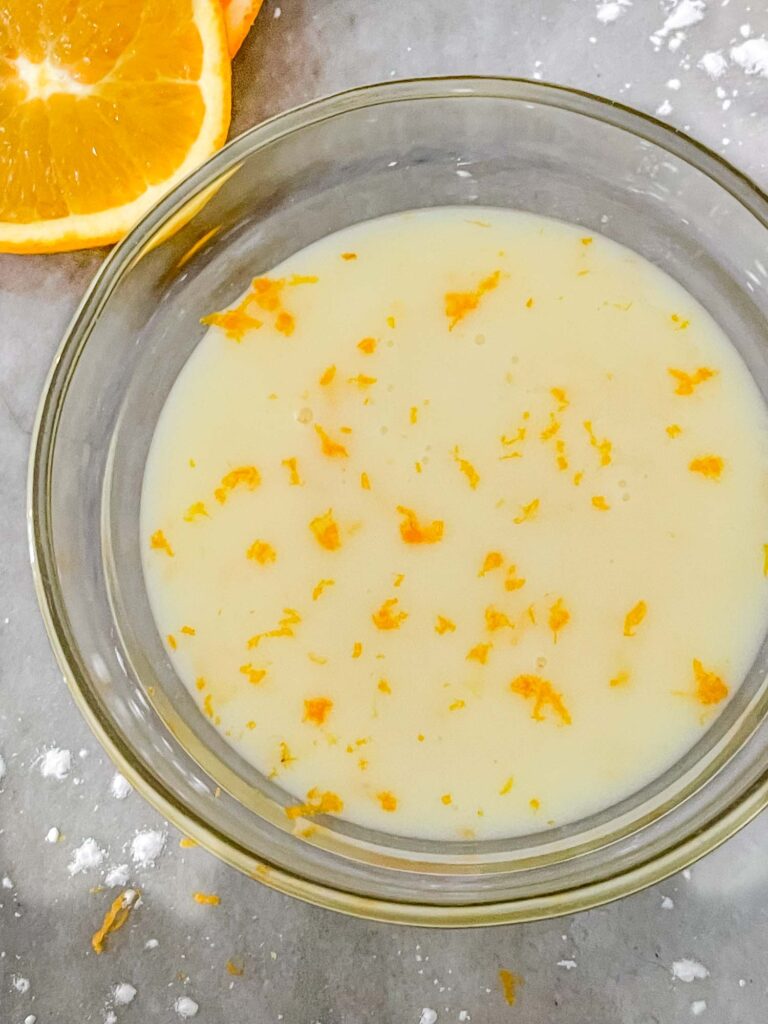 Why You Will Love This Recipe
Homemade Orange Glaze is an amazing, fast, and easy way to add extra flavor to your favorite baked goods and desserts!
A sweet orange flavor makes the perfect addition to enhance the citrus flavor as a sauce, light frosting, or finishing garnish.
It only takes a minute to whip up and gives a polished and finished look to your recipes!
Ingredients
These are the ingredients you need to make homemade orange glaze:
Powdered Sugar (Confectioners Sugar)
Orange Zest
Orange Juice
Salt
Equipment
This is the equipment you need to make the dessert glaze:
Small Bowl
Whisk
Measuring Cups
Measuring Spoons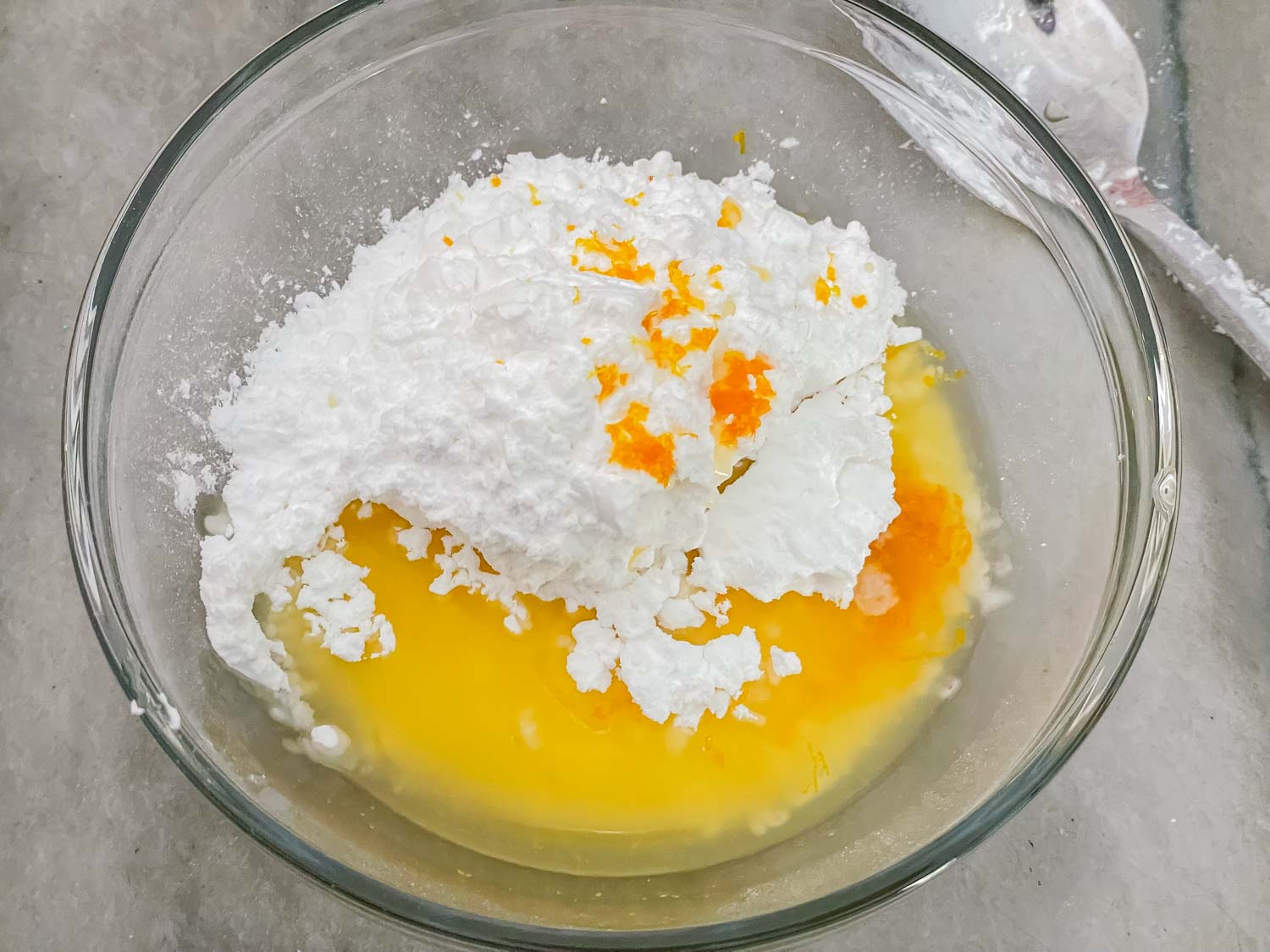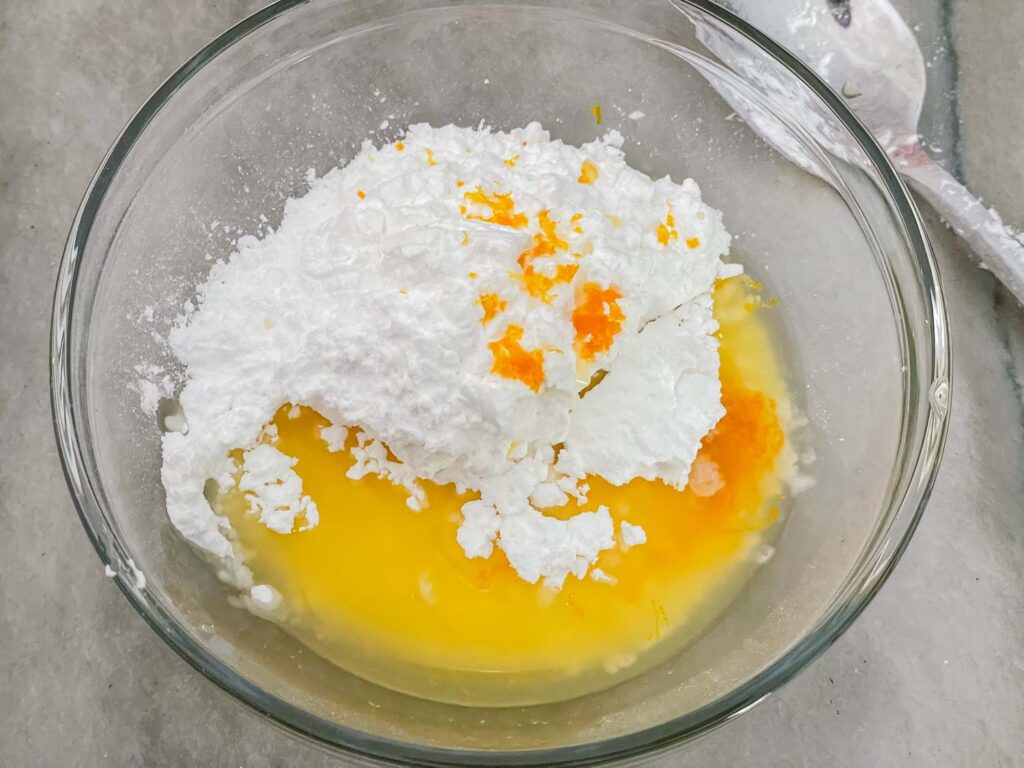 Instruction Overview
Mix your ingredients together in a small bowl.
Adjust consistency as needed (see notes below in Kim's Tips).
Use with your favorite muffins, cakes, cookies, and desserts as desired!
Kim's Tips

Glaze will set and harden slightly as it sits.
If your glaze is too thin, you can add more sugar.
If the glaze is too thick, add a little more orange juice or water.
But remember that it will set up as it sits out!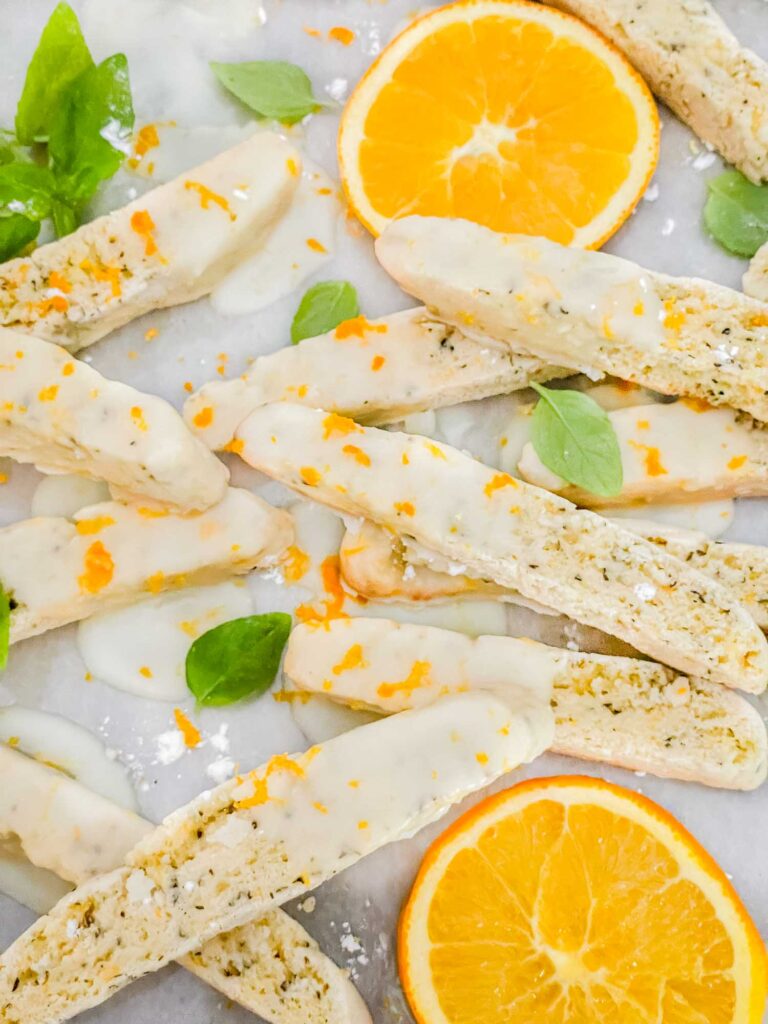 FAQs
What is orange glaze made of?
Orange glaze is made of powdered sugar, orange zest, orange juice, and a pinch of salt to elevate it!
Is glaze just sugar and water?
Almost! The moisture being orange juice is going to bring a ton of flavor. Alternatively milk is a great option for creaminess.
The tricky part is having the right ratio of moisture to sugar to get the consistency you want.
Why Does My Glaze Melt?
This typically happens if you put a glaze on something that is still warm.
Make sure whatever you add the glaze to is completely cool!
How Long Does Glaze Take to Set?
Typically 10-15 minutes.
How Do I Thicken Glaze?
Add more sugar!
How Do I Thin Out Glaze?
Add a VERY small amount of water or orange juice.
A little goes a long way!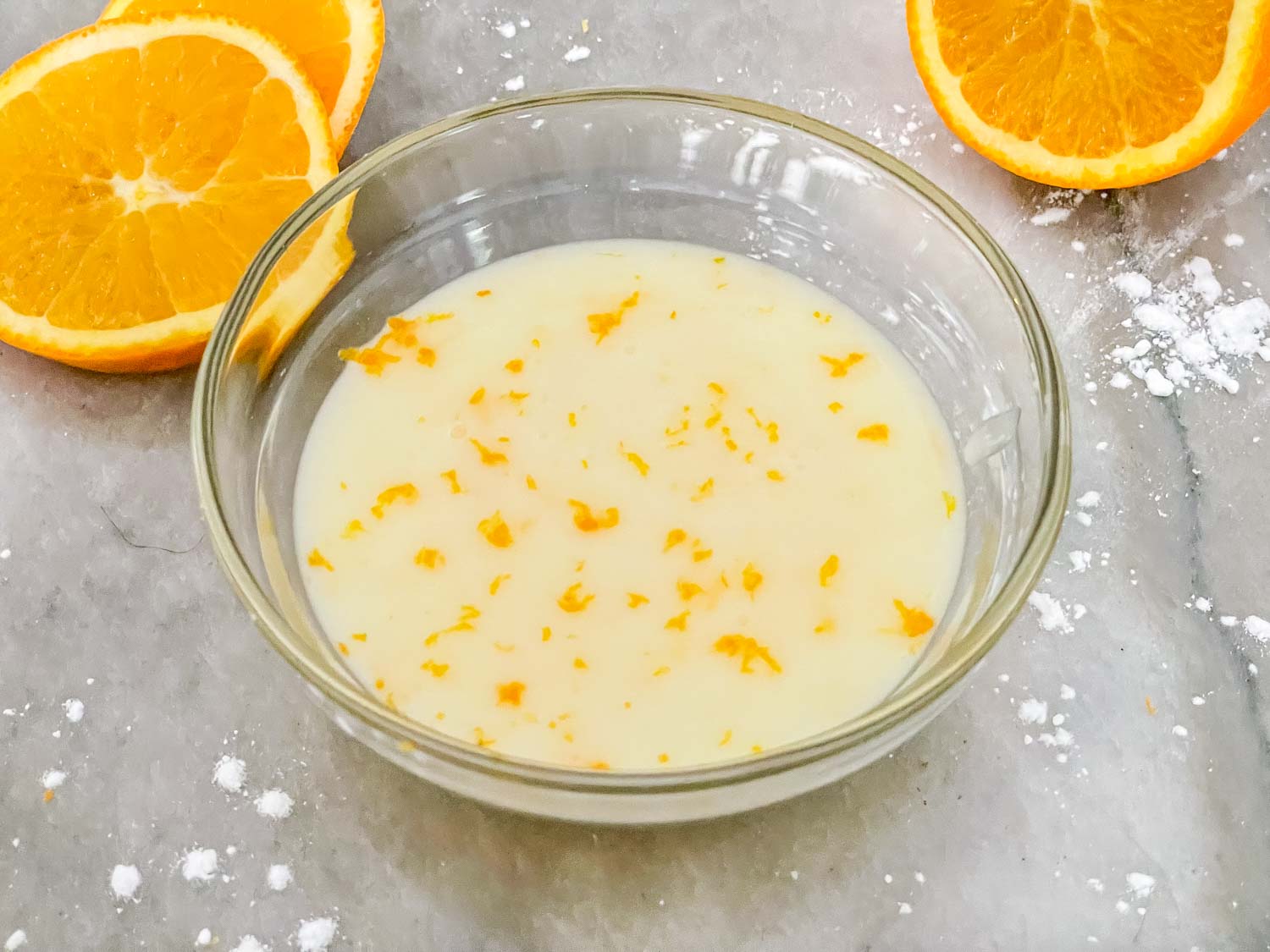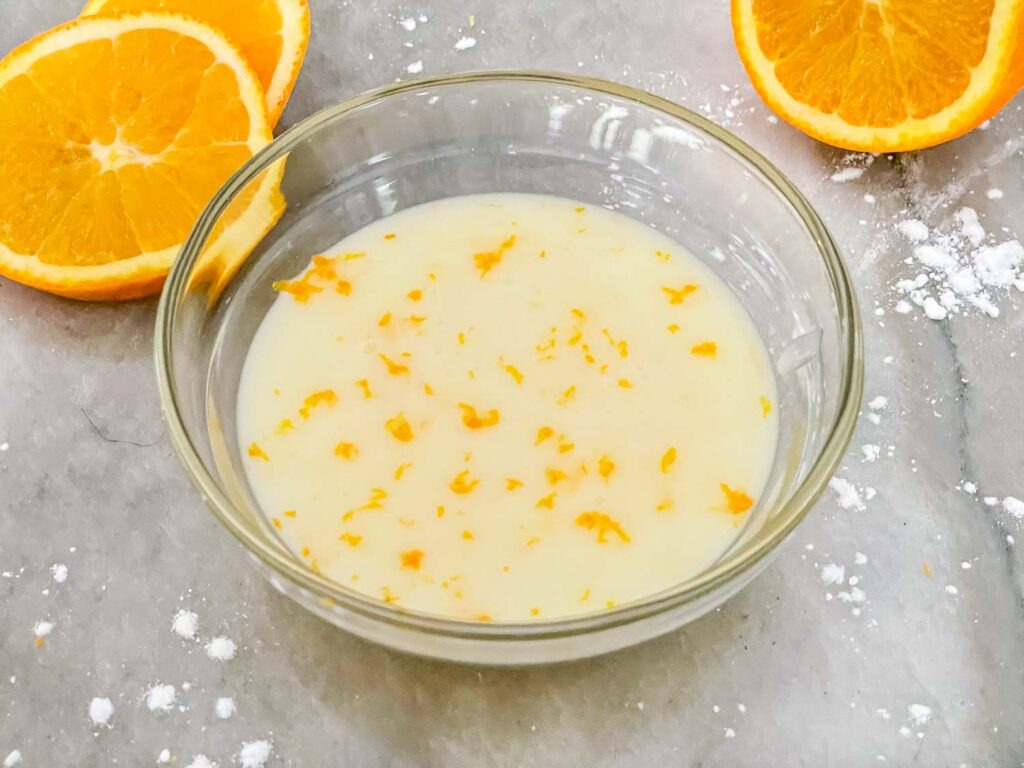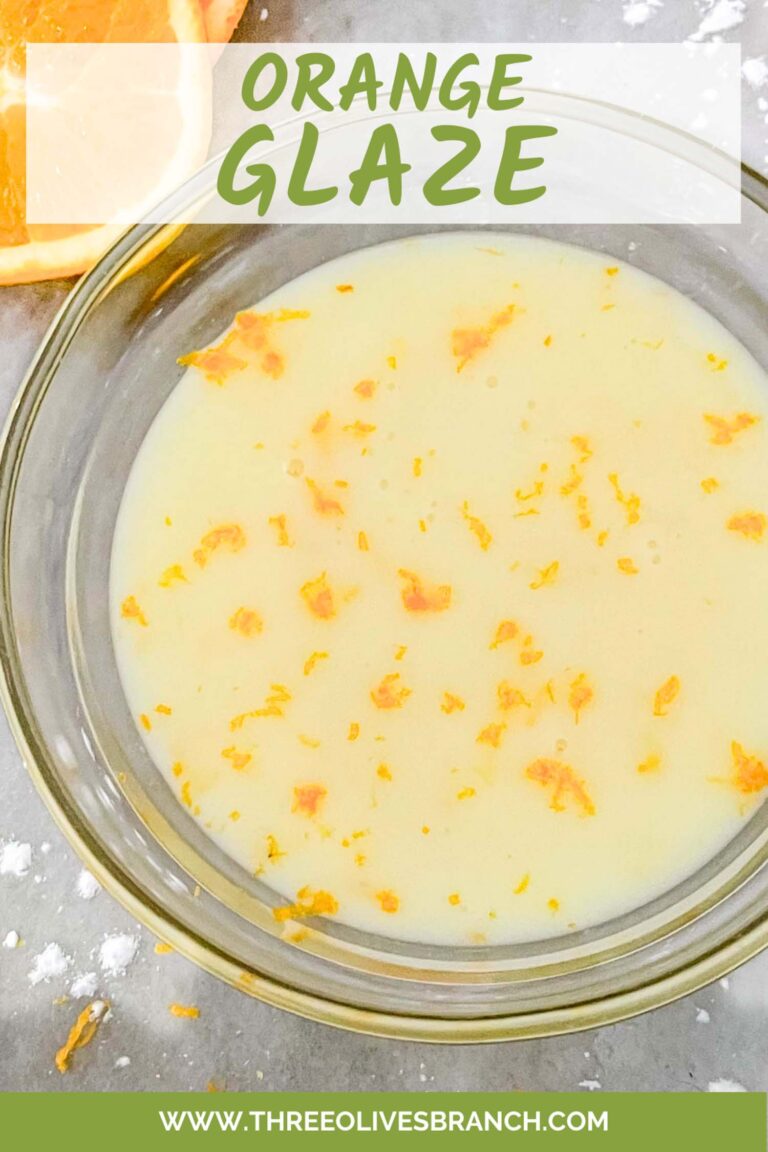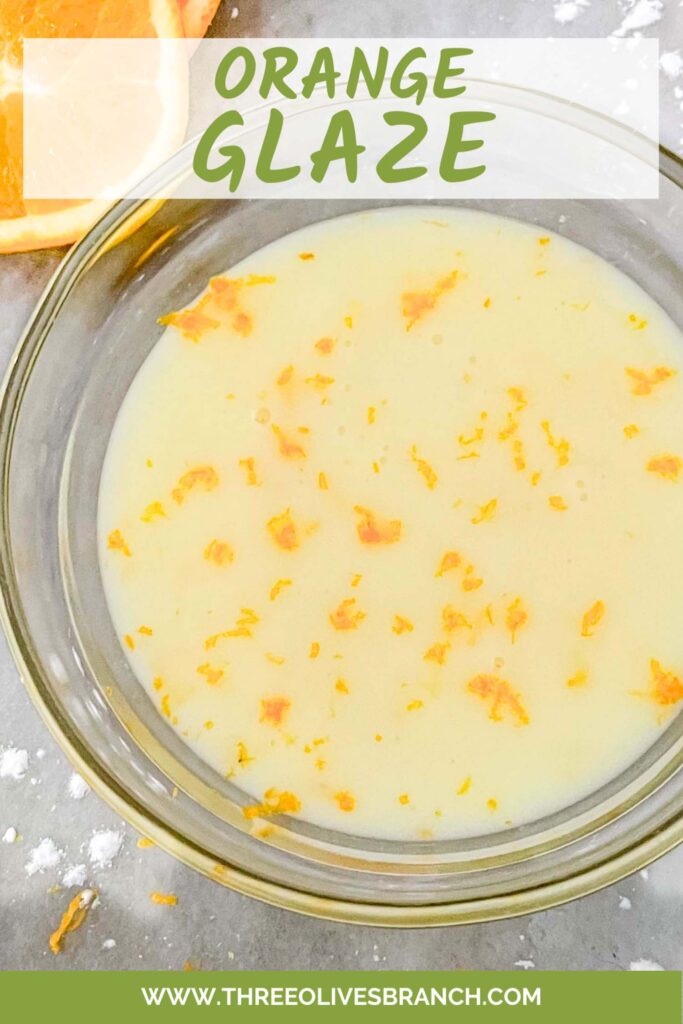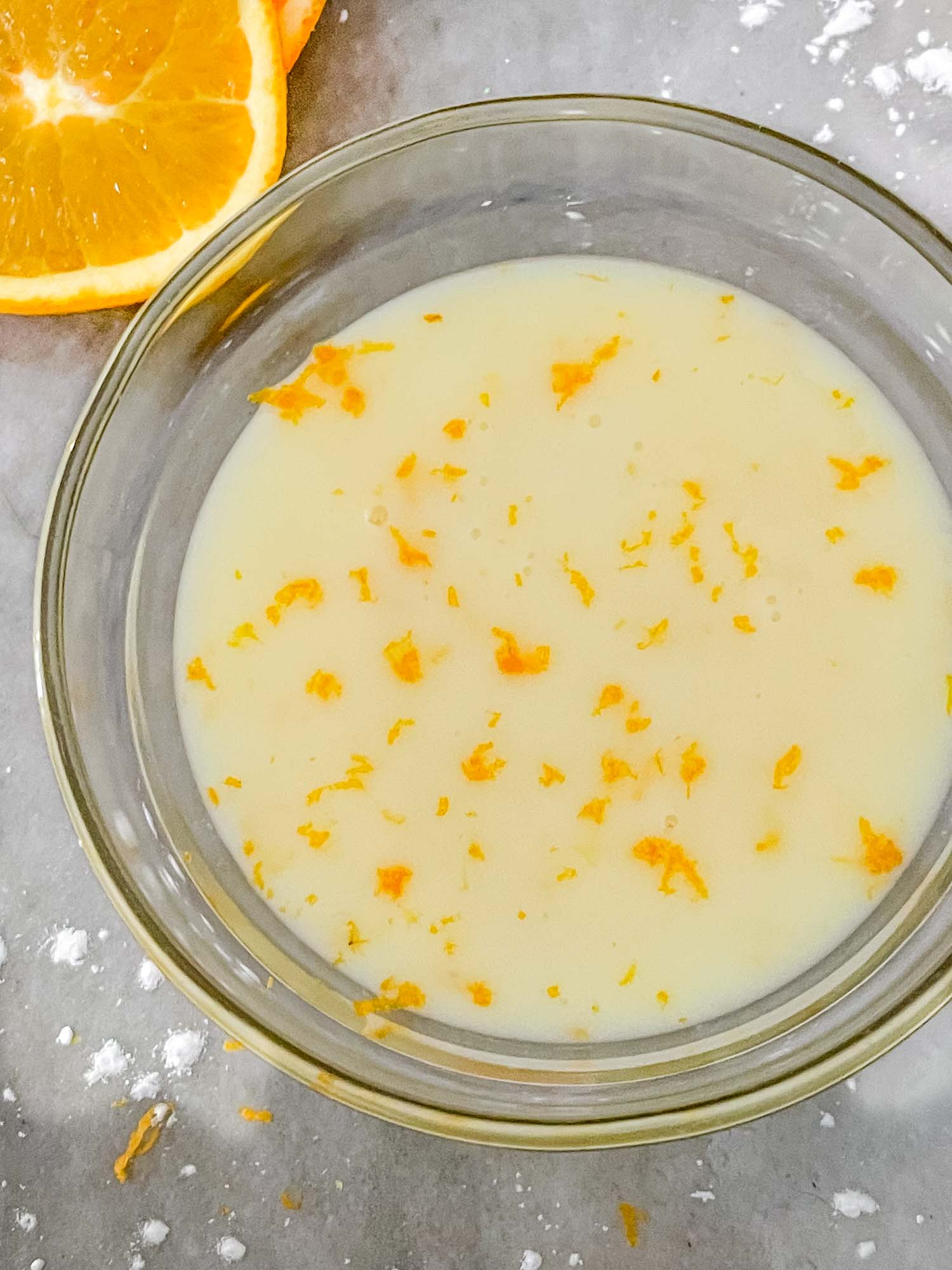 Instructions
Add all of the ingredients together in a small bowl. Mix.

Adjust thickness as needed with more sugar or orange juice so that it is the thickness of a warm honey. Drizzle, pour, or dunk with cooled baked goods.
Notes
If the glaze is too thick, add a little more orange juice or water. You want it to be similar to honey in consistency and not too thin either.
Nutrition
Serving:
1
cup
|
Calories:
416
kcal
|
Carbohydrates:
107
g
|
Protein:
1
g
|
Fat:
1
g
|
Saturated Fat:
1
g
|
Polyunsaturated Fat:
1
g
|
Sodium:
22
mg
|
Potassium:
35
mg
|
Fiber:
1
g
|
Sugar:
104
g
|
Vitamin A:
2
IU
|
Vitamin C:
13
mg
|
Calcium:
4
mg
|
Iron:
1
mg
More Citrus Desserts
By