You can also make this compound butter mixing by hand. Just make sure you smash the roasted garlic and finely chop the sun-dried tomatoes first. This butter tastes best if you let it rest for the flavors to meld together.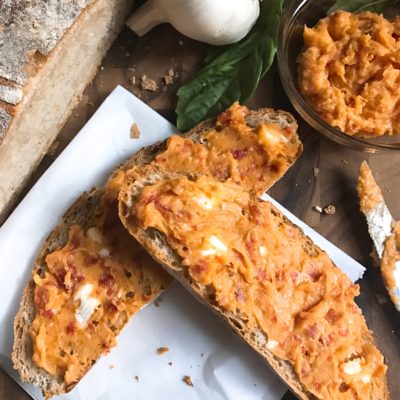 I have always been a fan of flavored butters.  This Sun-Dried Tomato Roasted Garlic Compound Butter is packed full of flavor to pump up any bread!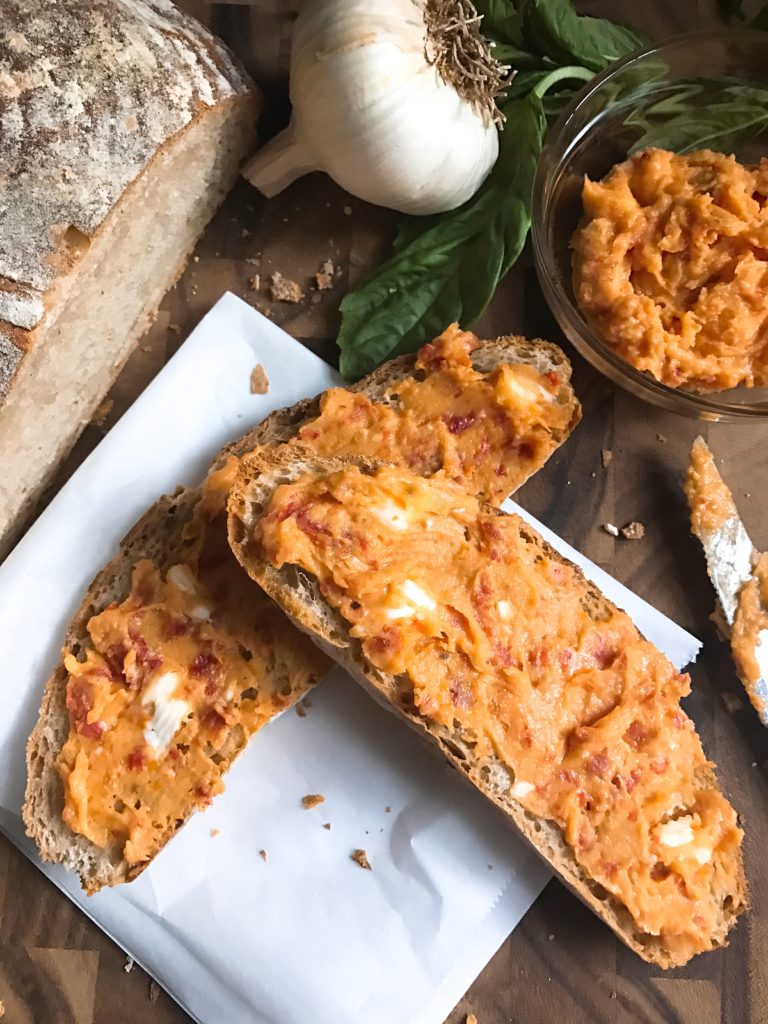 I was inspired by an a-ma-zing local restaurant that served a tasty reddish colored butter with their house made bread.  It was sooooo good.  I did not realize how much I loved it until one day when I went in, they were serving a plain parsley butter.  Ugh.  I wanted my red butter back!
This post contains affiliate links.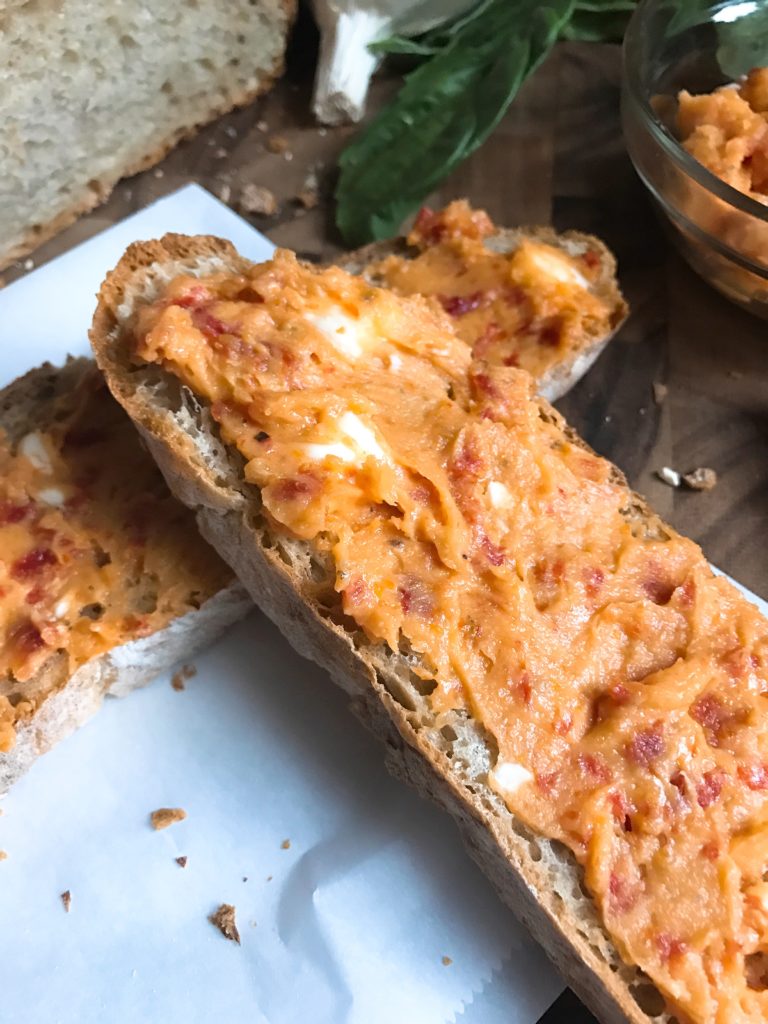 Since it was an Italian restaurant, I figured it had to be a tomato flavored butter.  So I went to work trying to recreate this butter that I was missing so dearly.
I absolutely love when I can find a homemade replacement for my favorite restaurant foods.  Although it can be a little dangerous, because then I make it allllllllll the time.  Like this Copycat Olive Garden Steak Gorgonzola Alfredo.  Dangerous.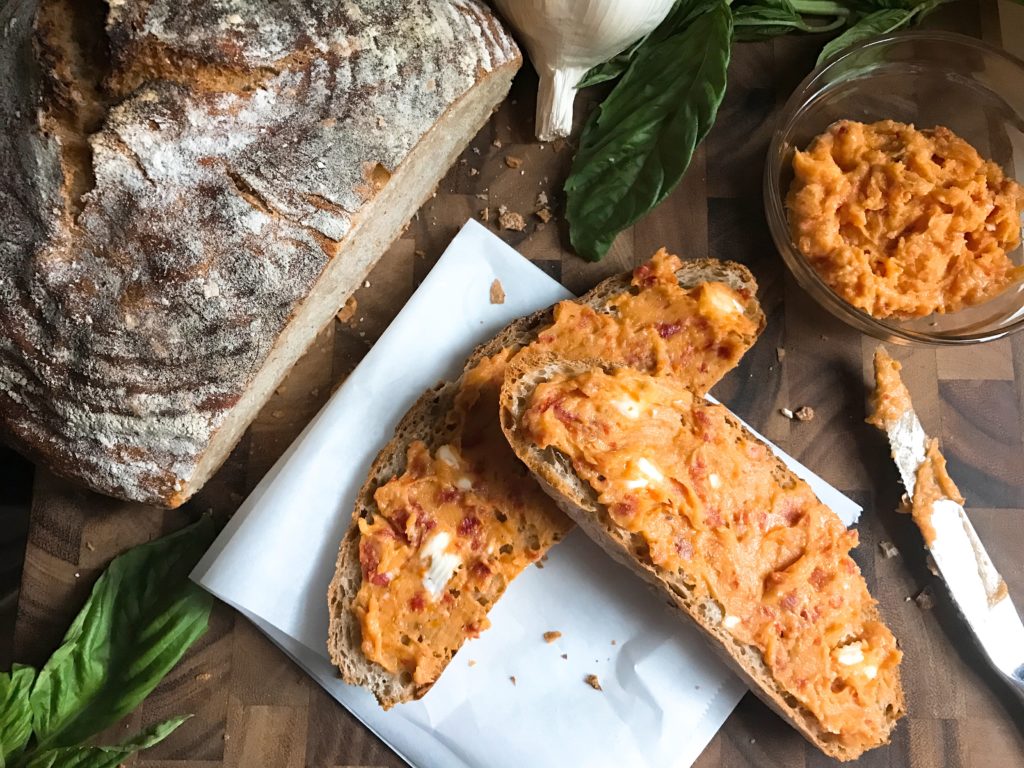 So I went all in with this Sun-Dried Tomato Roasted Garlic Compound Butter recipe and I think it turned out even better than the restaurant version as it is jam PACKED full of flavor.  But now, I will likely be eating bread and butter more often. Whoops.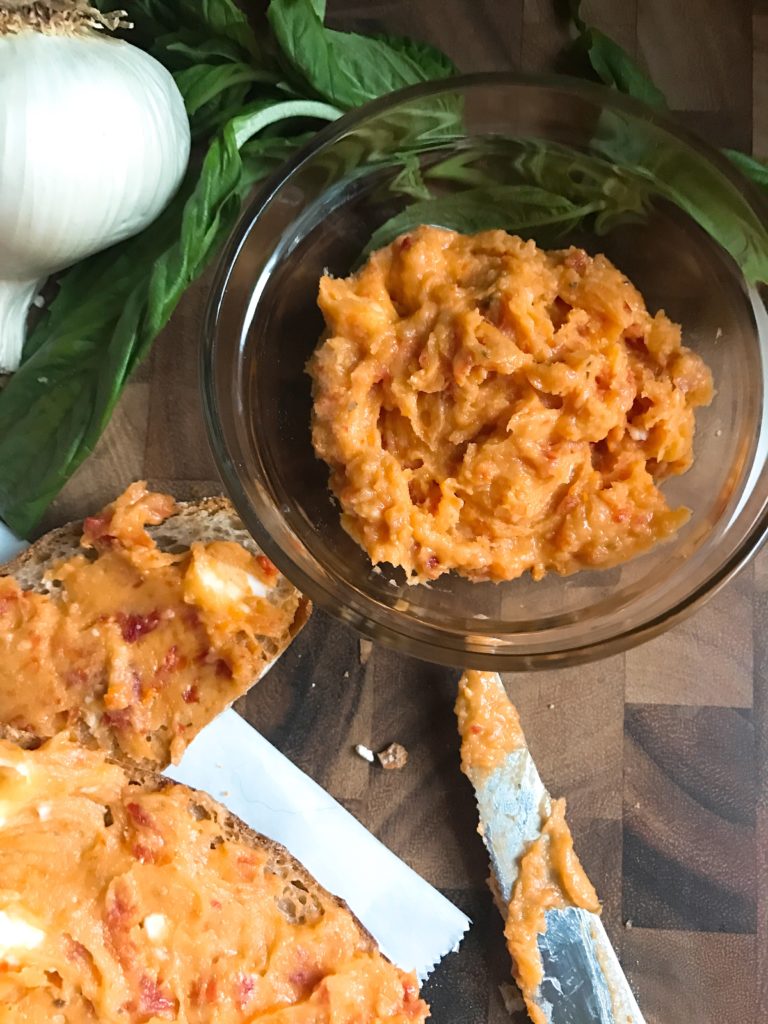 While this butter is amazing just with bread, it is also fantastic when spread on chicken before roasting.  You can also toss some pasta in it with a little olive oil, cheese, and some veggies for a fast dinner.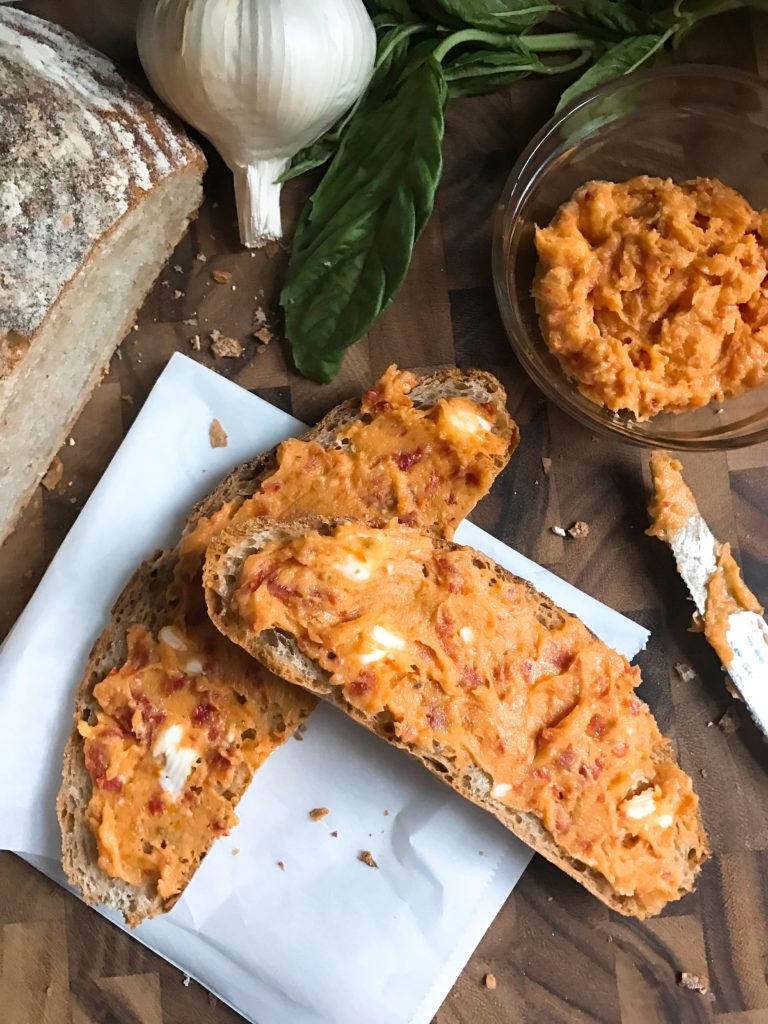 A small food processor is PERFECT for a job like this!  It is a cute mini version of the real thing that I use for smaller projects such as these compound butters, grinding graham crackers, and similar tasks.  This affiliate link will take you to said adorable mini food processor, which comes in multiple colors!
I hope you fall in love with this butter as much as I did.  Get creative and use it in other ways like pasta, chicken, and more!  If you can get it to last that long 🙂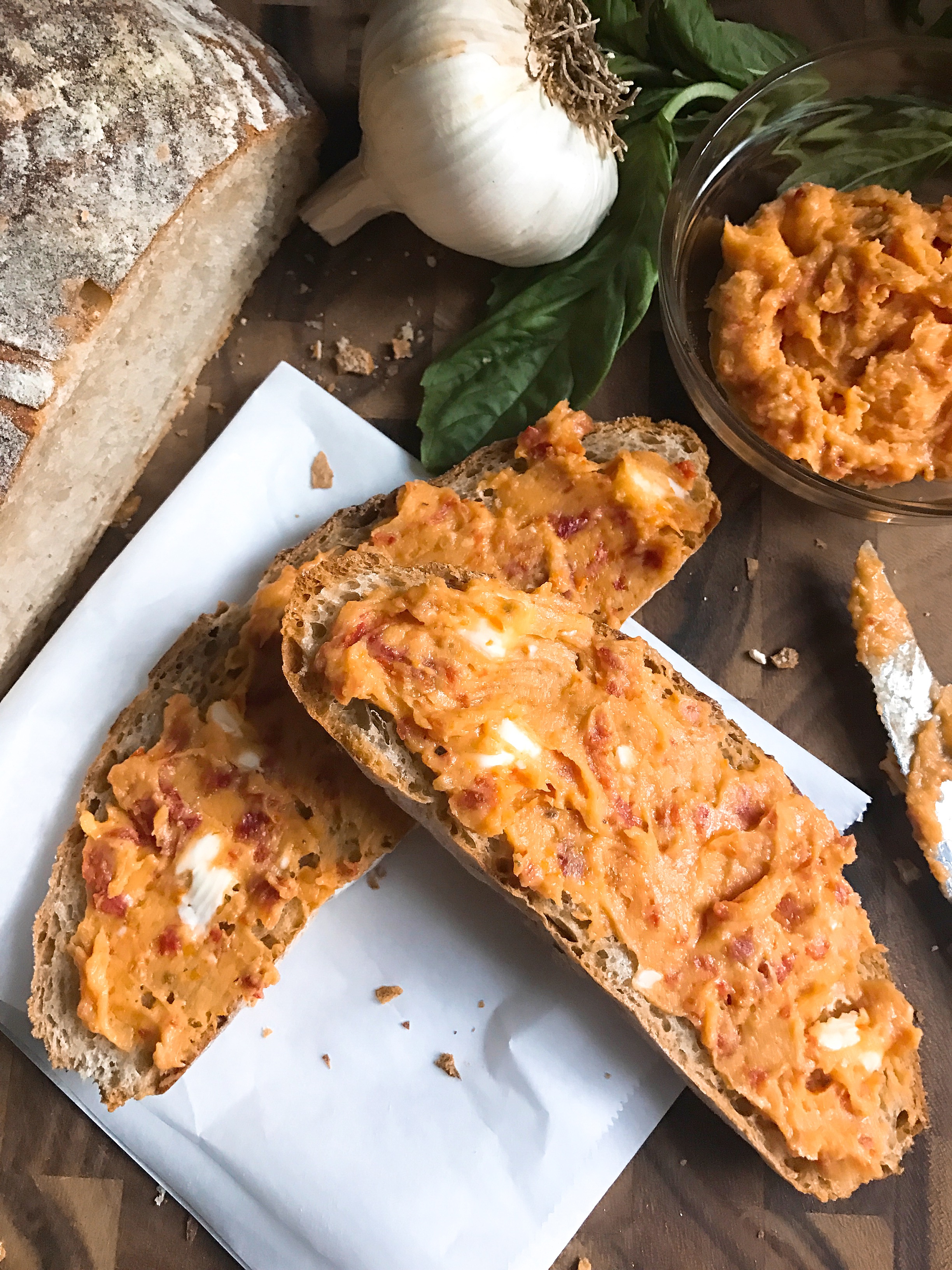 Instructions
In a food processor, add the sun-dried tomatoes and roasted garlic. Pulse a few times until they start to break up and become more of a paste. If your food processor is large, it may not reach the ingredients very well. This is fine, they will continue to be processed later.

To the tomatoes and roasted garlic, add the remaining ingredients. Make sure the butter has been softened to room temperature so that it blends well.

Process until all ingredients are incorporated, approximately 30 seconds. Do not pulse too long or else the butter will start to solidify.

The butter will be warm and soft at this point. You can serve it as is, or you can let it chill.
By